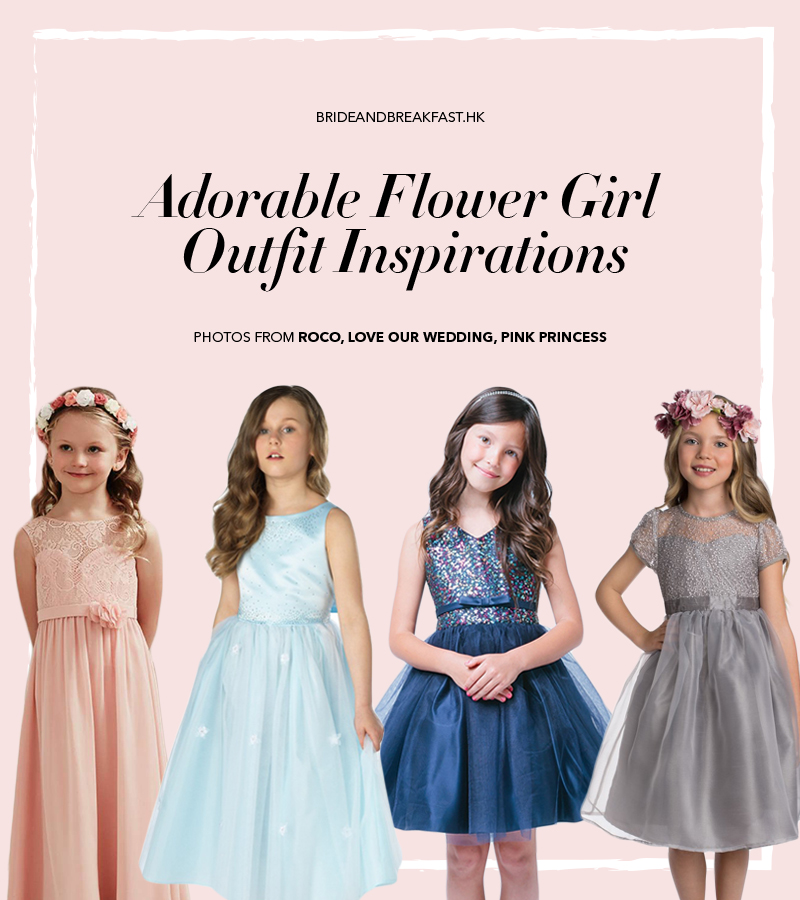 The bridal gown always garners the most attention during your wedding, but let's not forget about the flower girls' dresses as well! Flower girl dresses do affect subtly yet significantly the look of your wedding gown, so be wise with what flower girl dress styles you choose to complement your bridal gown with. To help you, here is a selection of beautiful dress designs to have your pretty little assistants look dainty as ever on the big day!
1. Dark Blue
Ahhh, dark blue, the color that most exudes elegance. Be it midnight, navy, or royal blue, your flower girls will look heavenly in this color.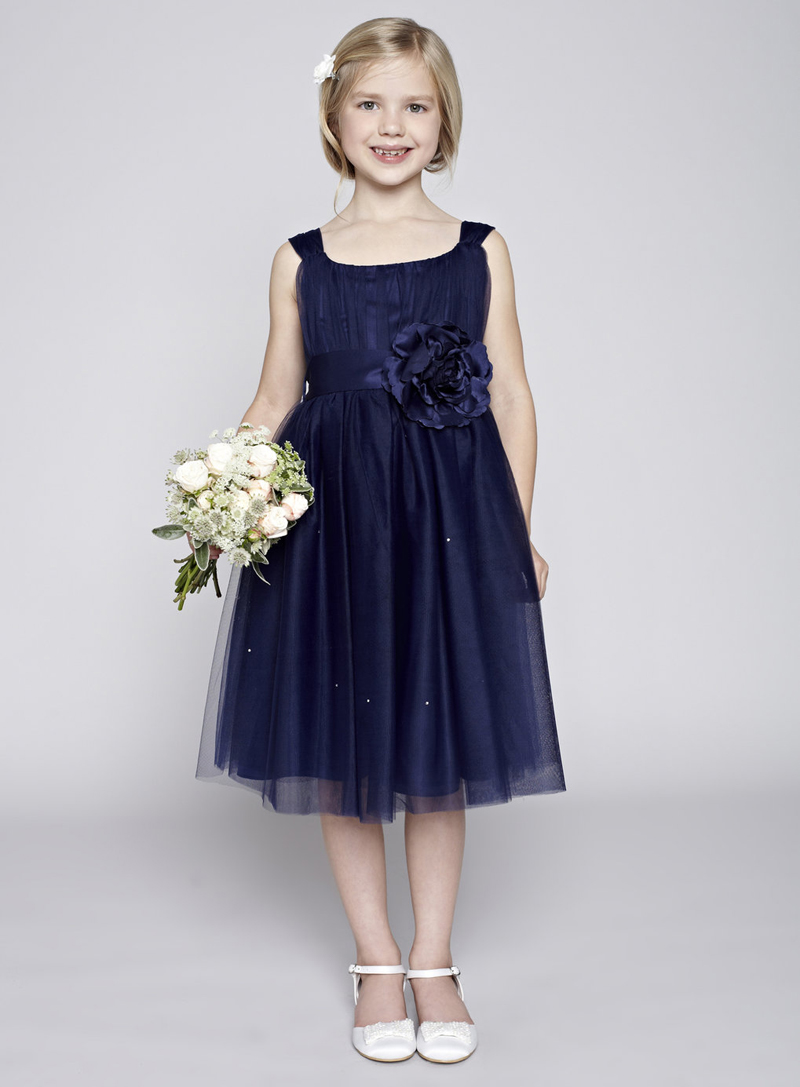 [Photo from Pinterest]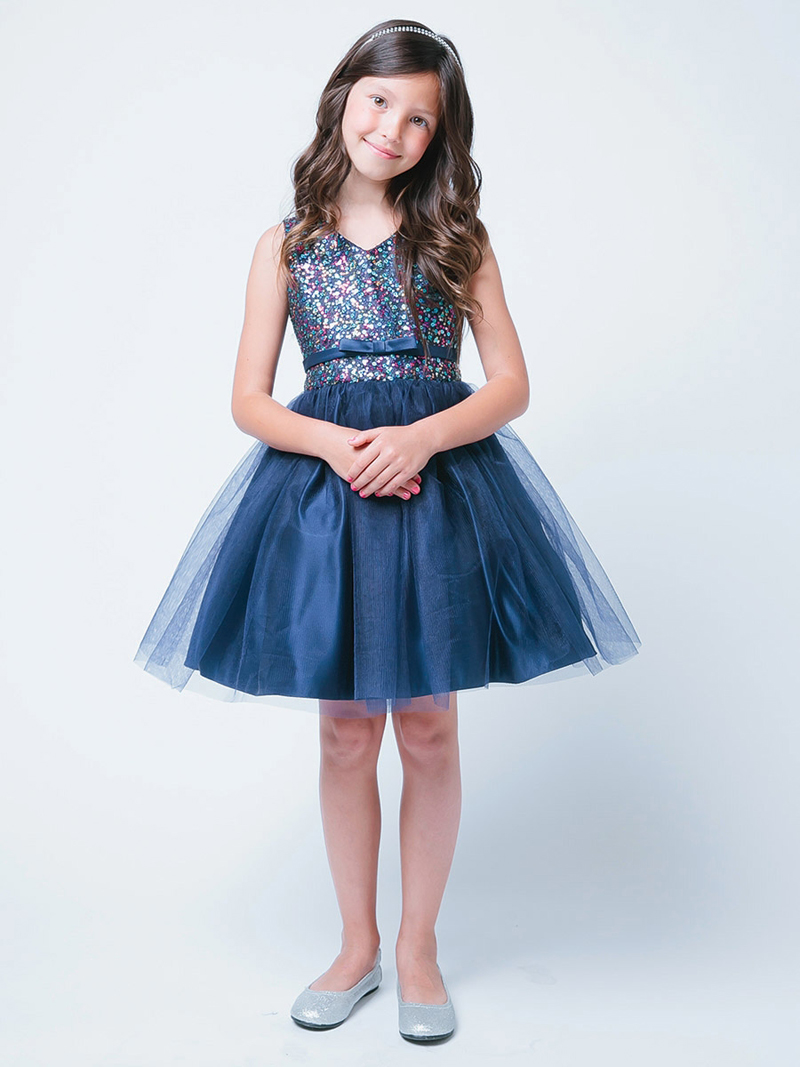 [Photo from Pink Princess]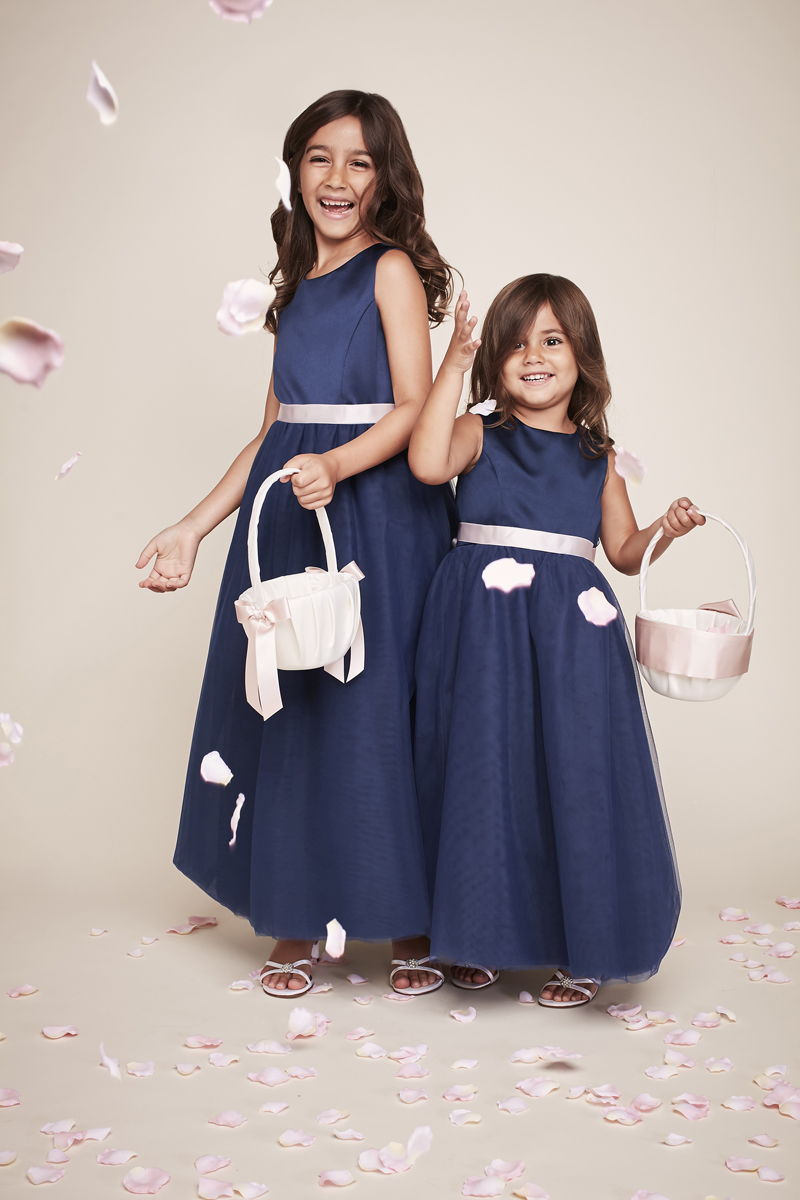 [Photo from David's Bridal]
2. Grey
This color is starting to make quite the appearance in weddings nowadays, and I totally get why! It's so chic and sophisticated!
[Photo from Roco]
[Photo from Roco]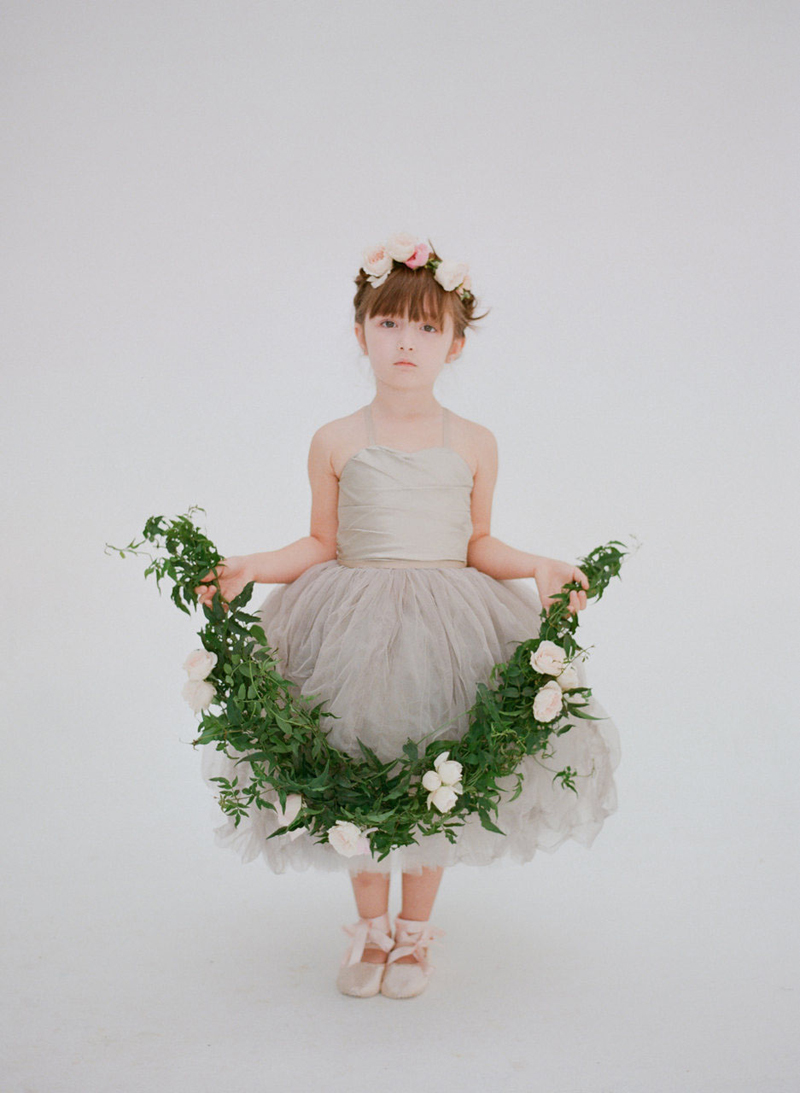 [Photo from Lunss]