When you're putting together your guest list, you will be faced with several factors that greatly affect how many people you will be having on your wedding day. Today, we're discussing these factors so that as early as possible, you know what are the drivers that you will need to take into consideration.
1) Your Budget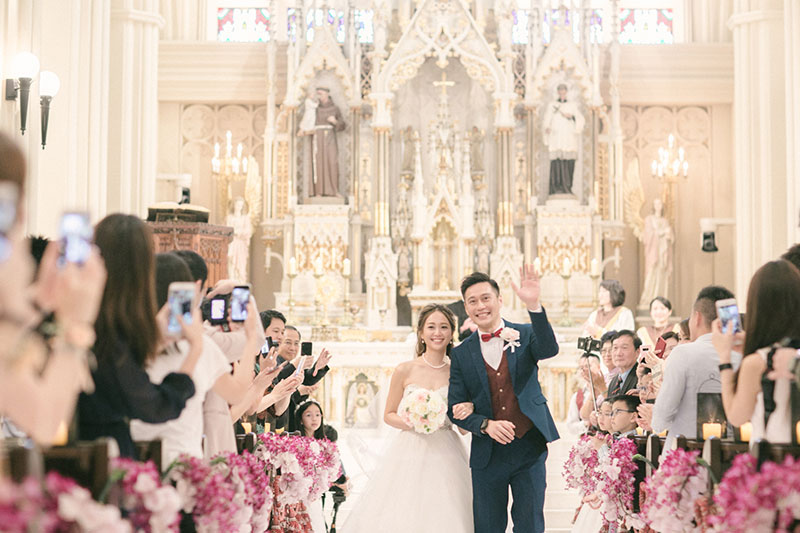 [From: A Love Story in Full Bloom in Fukuoka Japan / Photo: Belle & Olive]
Your budget is the first factor that will define how many guests you will be having. Naturally, you can't have more guests than you can afford. The only exception to this if your parents decide to add more budget to accommodate more of their guests (we will talk about this more later). Otherwise, just like all other wedding details, your budget will be your guide and will define the guest count limit.
2) The Venue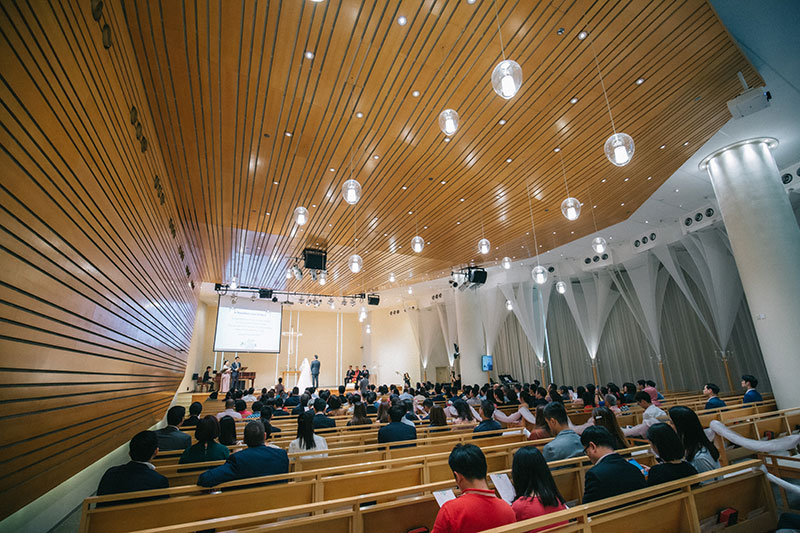 [From: This Bride Wore a Beautiful Sweetheart Cut Gown During Her Wedding at Intercontinental Hotel Hong Kong / Photo: Patrick Photography]
Your venue size also will determine how many guests you can have. If you plan to have a large wedding but your venue choice can't accommodate the number of guests, you'll have to cut down on that list. Conversely, if your venue is large enough, then you can keep that long list.
3) The Menu Price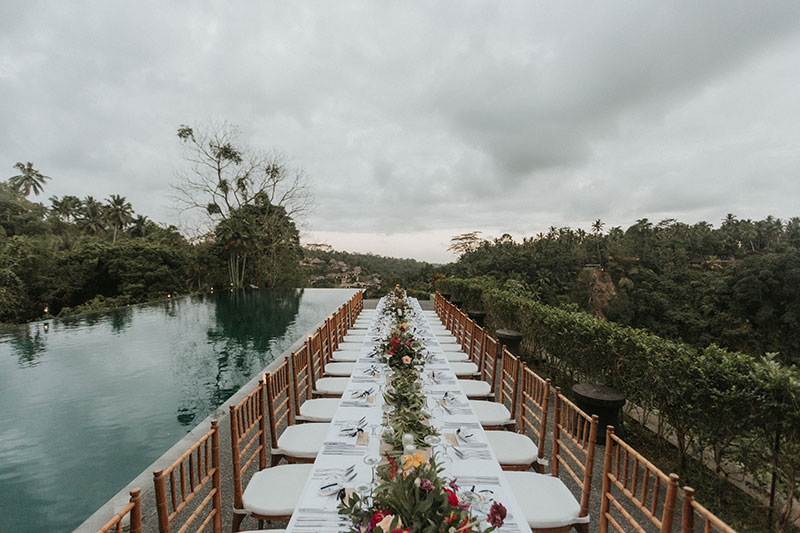 [From: A Red and Olive Themed Wedding at a Beautiful Hillside Resort / Photo: Iluminen]
In relation to number one, the budget, the menu price per head will shed light on how many people you can afford. The bigger the price per head, the less people you can accommodate, and vice versa. So choose carefully when deciding on your menu; it does make a difference.
4) The Size of Your and Your Groom's Family
[From: Tones of Soft Blush Made This Wedding Exceptionally Dreamy / Photo: MC Photography]
When you plan your guest list and seating arrangements, the custom you need to follow is to divide the tables equally, half for the your family and half for the groom's family. If one of you has a big family, then consequently you guest list will be large. You'll also need to fill up the other half if case one family is larger than the other. If one family can't fill in the remaining extra seats, these can be used for friends and other guests instead.
5) You Parents' Friends and Other Wishes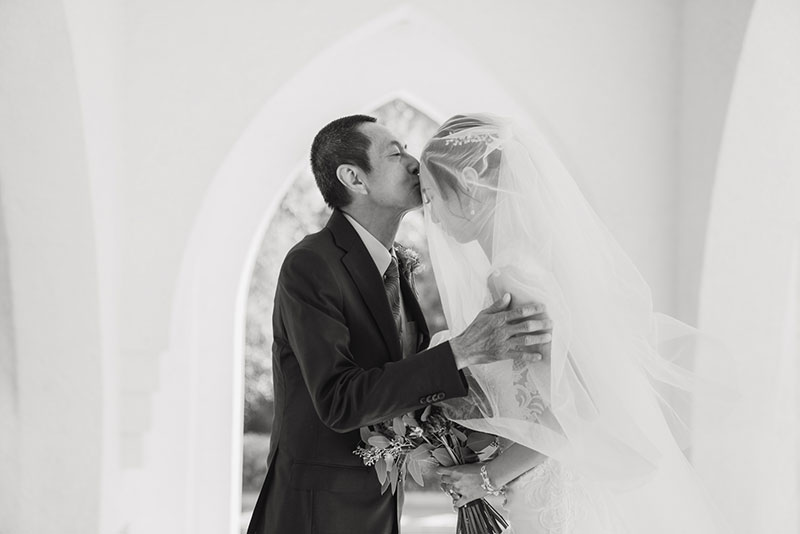 [From: This Bride and Groom Let Their Personalities Shine On Their Wedding Day / Photo: Kel Li Art Gallery]
Your wedding day is just as much a milestone for your parents so more often than not, they will also want to invite their own friends or guests. The number of guests you have will also depend on how many additional guests your parents will want to have and any other special requests they will be making. They may offer to add to your budget to accommodate their requests.
6) Other Relatives and Friends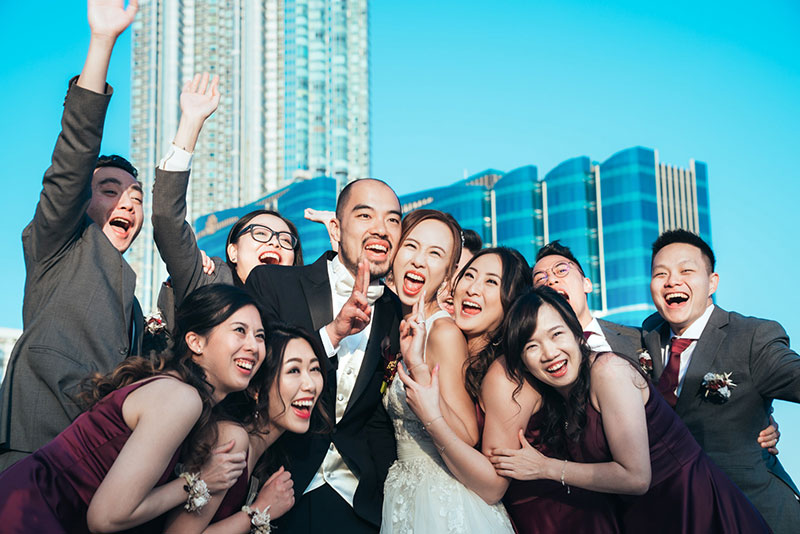 [From: This Bride and Groom Let Their Personalities Shine On Their Wedding Day / Photo: Kel Li Art Gallery]
Your guest list head count will rely as well on all your other relatives and friends. Who will you be inviting? Will you limit your other non-family guests? These are the questions you'll need to answer. The number of additional guests will depend on your answer to these questions.
7) Hurt Feelings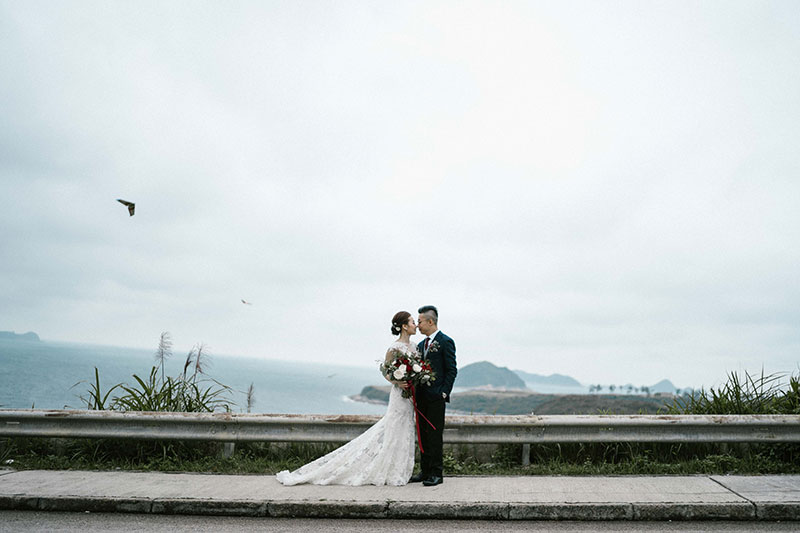 [From: A Simply Sweet Hong Kong Wedding with Romantic Red Details / Photo: Sophia Kwan]
When you're at the point of choosing who to invite and not to invite, you'll have to assess whether you might be hurting some friends' feelings in the case they're not invited. Taking all these sensitivities into account will also mean you might have to make way for more guests.
After assessing all these factors, you'll have a realistic number in mind. Following this, you can move on to managing your guest list and preparing your seating arrangements. Read about these two topics by clicking the links below.
And lastly, as a final reminder, if some of you choose to return the laisee to the bride's parents as part of the cash gift, this will affect the budget. At the same time, laisee packets from friends will also be of help. But in any case, it's best not to rely on these. In the end they can just be a bonus to look forward to later on!