Once you begin planning your wedding, everything can start to feel so overwhelming. And with so many things that need to be done left and right, it's easy to neglect an important part of the preparation process, which is your skincare routine. No matter how hectic wedding planning gets, you need to take the necessary steps to ensure your skin gets all the tender loving care it deserves, so you can look your best on your wedding day.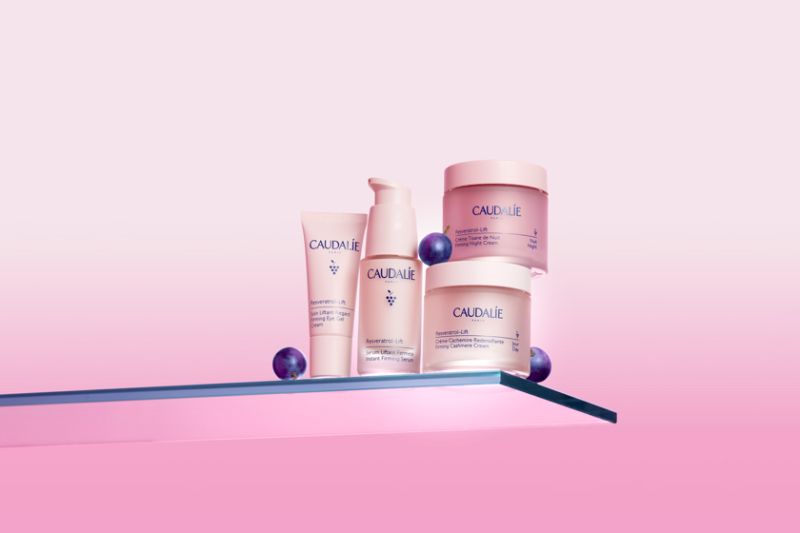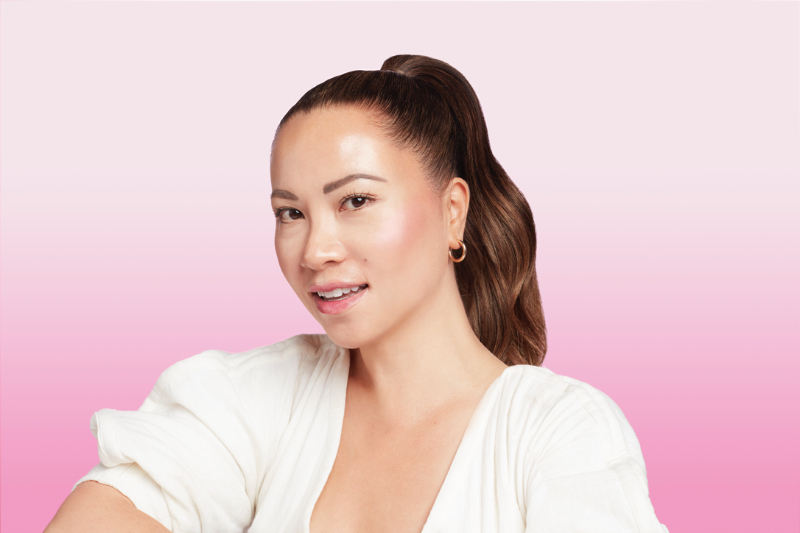 On this note, we found the perfect solution for all brides-to-be who want to power through wedding planning without having to worry about losing their wedding day glow. Caudalie's new and improved Resveratrol-Lift Collection is infused with the powerful Resveratrol patent alongside Vegan Collagen, natural Hyaluronic Acid and  other clean anti-aging ingredients which improve skin elasticity, firmness, and overall hydration suitable for all skin types including sensitive skin and pregnancy. These ingredients hold the key to healthy and youthful skin.
Become a Radiant Bride with Powerful Lifting and Firming Ingredients
Some of the main causes for dull wedding day skin is stress, lack of sleep, and inconsistent skincare practices. So, as you begin this new season in your life, which will be overwhelming and challenging, we recommend upgrading your skincare regimen that is powerful and hard working. 
The upgraded Resveratrol-Lift Instant Firming Serum is a must-have for every budding bride-to-be. It contains four innovative ingredients that are backed by cutting-edge medical technology. The first two ingredients are the Vegan Collagen I and Vegan Collagen Booster. Vegan Collagen I is a major scientific innovation invented by Caudalie that boosts collagen fiber synthesis and reinforces skin firmness. It is an effective plant-based solution which is identical to our cells so the skin absorbs the serum seamlessly. Meanwhile, the Vegan Collagen Booster stimulates collagen synthesis in all skin layers. Together, these two boost natural collagen production up to 5 times more than the usual level, instantly lifting and tightening the skin.  The third ingredient is Vine Resveratrol, a patented and highly concentrated active anti-aging ingredient. Vine Resveratrol rebuilds the outer layer of the skin to smoothen out wrinkles and strengthen the skin. It also activates collagen production and protein activity in the skin. Lastly, Micro Hyaluronic Acid replenishes hydration from the deep layers of the skin, not just the surface. It doubles the skin's natural production of Hyaluronic Acid resulting in dewy and supple skin. 
Altogether, these four ingredients unlock the skin's youthful potential by repairing the skin while preventing collagen and hyaluronic acid from degradation. Clinically proven, 98% of women who used the Resveratrol-Lift Instant Firming Serum saw visible firmness and lifting effect in less than 3 weeks! You can try this out as early as now and observe the results. 
The Resveratrol-Lift Instant Firming Serum is an easy product to add to your daily regimen, too. The oil-free serum is gentle, silky, and non-comedogenic so it melts into the skin without feeling greasy or heavy. Moreover, this product is extra clean and safe even for sensitive skin types as it is silicone-free, mineral-oil-free, paraben-free, and PEG-free. With extra busy days ahead planning your wedding, make this convenient addition to your routine to protect your skin and make it even more resilient to all the external and internal stressors that may come your way. If you want to take your skincare game to the next level, you may also consider completing the Resveratrol-Lift Collection which includes the Resveratrol-Lift Cashmere Cream, the Resveratrol-Lift Firming Night Cream, and the Resveratrol-Lift Firming Eye Gel-Cream.
Pamper Yourself with Sustainable and All-Natural Products Now and Through Married Life
Once you start seeing positive results, wouldn't you want to retain the routine that's already working wonders for you and your skin? For products that you want to use for a long time, go for a sustainable and all-natural solution so that your skin is pampered with ingredients that are safe and won't have any adverse effects if you use them for years.
Caudalie is a pioneer of clean beauty and has been committed to sustainability since 1995. The Resveratrol-Lift Collection adheres to four clean beauty commitments: all products have no endocrine disruptors, no irritants, no animal-derived ingredients, and no non-biodegradable ingredients. All of the product formulas are made with more than 97% vegan and natural-origin ingredients and are free of silicon, alcohol, mineral oils, parabens, phenoxyethanol, paraffin, phthalates, or animal-derived ingredients. The new Resveratrol-Lift Collection's packaging is also made with recyclable materials and was recently redesigned to allow convenient capsule refills for the Cashmere Cream and Firming Night Cream. This refill initiative alone results in up to 85% less packaging waste.
You can't go wrong with beauty products that provide clean and earth-friendly solutions, especially if you want a long-term regimen. So, while Caudalie's Resveratrol-Lift Collection is a more than fitting partner during your wedding planning journey, this brand's unique commitment to sustainability proves that it can also be your life-long anti-aging partner.
Every bride-to-be  yearns to achieve resplendent beauty on her wedding day. Replenished, firm, fresh, and hydrated skin from within—this can be yours as early as now. With Caudalie's Resveratrol-Lift Collection, you can attain this and even commit to a beauty regimen that will further enhance and protect your skin as you proceed with married life onwards.
Learn more about Caudalie's Resveratrol-Lift Collection here.
Purchase any 2 full-priced items of Resveratrol-Lift on Caudalie.com, use code【BRIDE】to enjoy 20% saving.
* Please login to enjoy the offer.
* The offer cannot be used in conjunction with any other promotion.