Just because only a few family members and friends are able to attend your wedding in person, that shouldn't hinder you from sharing your most special day with everyone else. In this digital day and age, technology has gifted us with more than one way to connect. And with Internet readily available all over the world, combined with the myriad of platforms at our fingertips, there's no reason not to wed online! To make your virtual wedding an even more memorable celebration, you can hire seasoned professionals to help you plan and execute your nuptials.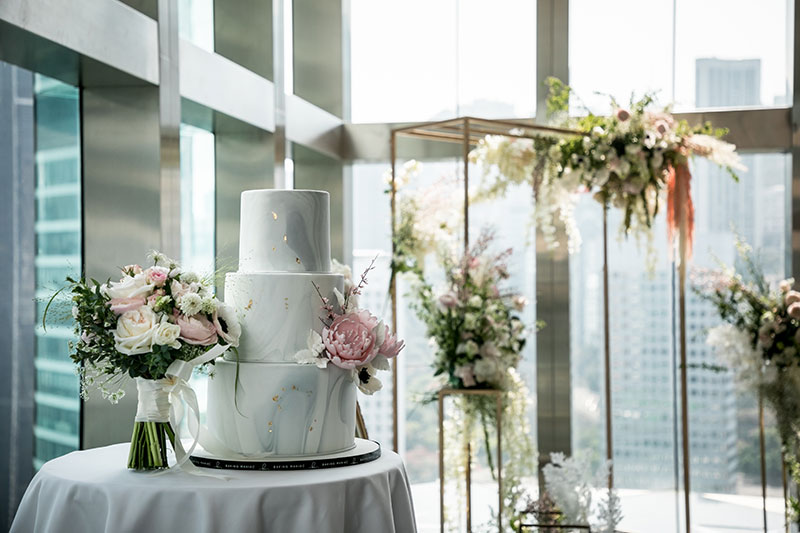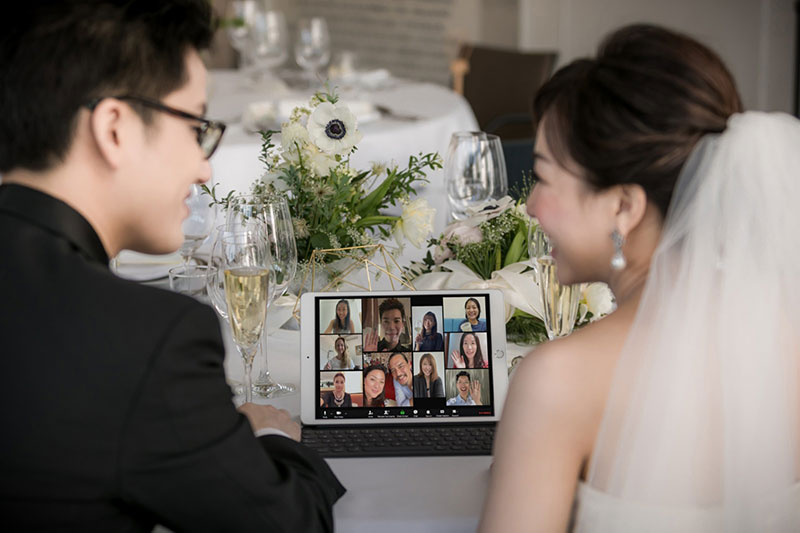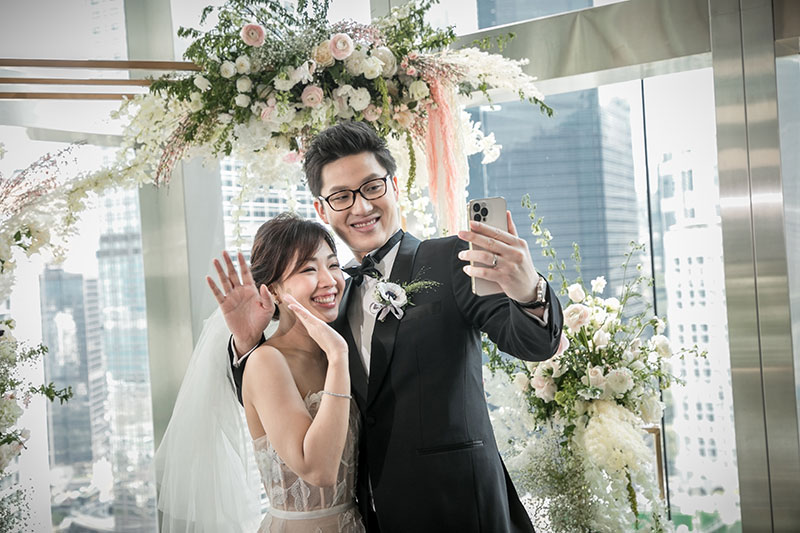 [Credits: Flowers by Rose of Sharon, Photography by Tony Yip, Hair & Makeup by Joey Wong,
Wedding Cake by Baking Maniac]

[Credits: Flowers by Gary Kwok, Photography by Kings Production, Wedding Gown by Central Weddings, Bridal Party Gown by Matador Couture, Gents' Attire by Mode Tuxedo, Celebrant & MC by Vincent Choi,
Hair & Makeup by Jessy Tse, Invitation by Sanstation]
If you're looking for a skilled partner to plan your wedding with, Wedding Maestros will deliver all you dream of and more! Wedding Maestros is a subsidiary of Marriage Maestros–Hong Kong's premier, international wedding planning consultancy. With 20 years experience in the wedding industry, they are fully equipped with the knowledge, expertise and technological advantage to help you manage your online union. As pioneers in curating seamless hassle-free virtual weddings in and around the region, these savvy maestros have teamed up with a network of luxury hotels with whom they have on-going established and professional working relationships. These notable brands that offer the finest hospitality service in the industry include: The Four Seasons Hotel Hong Kong, The Rosewood Hong Kong, The St. Regis Hong Kong, The Ritz Carlton, Hong Kong, The Grand Hyatt Hong Kong, The Hyatt Regency Hong Kong, Sha Tin and The Upper House, as well as a select number of other hotels and premium Private Members Clubs across the city. Combined with their unique service offering and an unrivalled network, Wedding Maestros offers you innovative and comprehensive packaged virtual wedding solutions at attractive, preferential rates which are not available through other service providers.
Continue reading "Why Let Love Wait? How to Safely Host a Beautiful and Engaging Virtual Wedding"