It's about a month or less until your wedding day and it's time to do one of the most dreaded parts of wedding planning: the seat plan. It's not that bad a task but it can get tedious and confusing. Where do you put the elderly since they must be seated comfortably? Where do you put your nieces and nephews so that they don't end up distracting the other guests? There are so many questions and concerns related to guests seating arrangements–how do you manage to make everyone comfortable? Here are some points to note when you are arranging the seats for guests.
1. Family goes first.
You must arrange seats for family members according to how close you are to them and how senior they are. You must also always consider their comfort and ease above all other considerations. In Western-style weddings, the bride's usually walks the bride down the aisle. Hence, it will be ideal to put him closer to the aisle so it is easier for him to get back to his seat afterwards. Some parents might have families from a second marriage. If this is the case, you can put the father and his new wife on the second head table at the second row, and you can put the mother and her current husband on first head table at the first row to avoid any awkward situations.
2. Seat grandparents where they can be comfortable.
For grandparents, put them at seats that are close to stage. Make sure that they can easily to move in and out as well where they are seated. Also, position them away from the place where waiters give out dishes and away from loud speakers.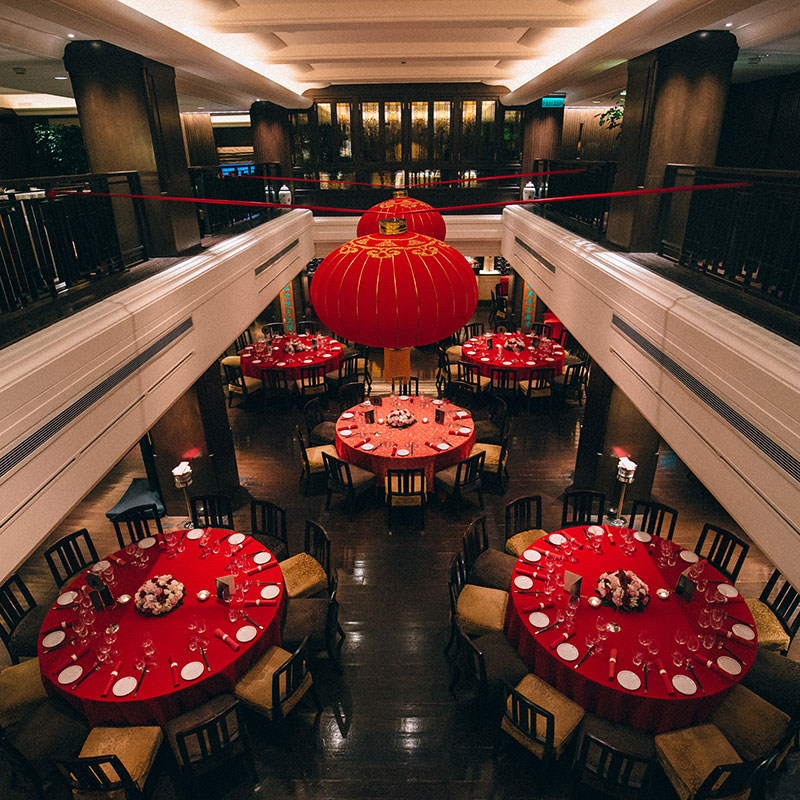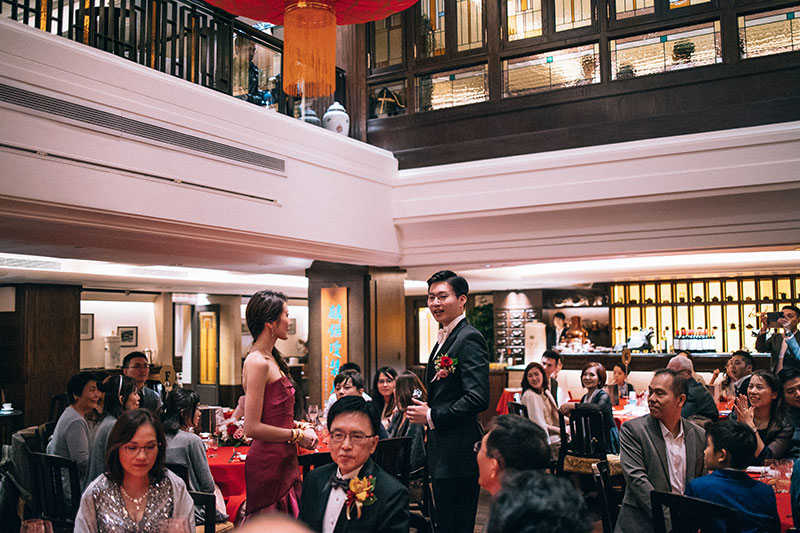 [From: This All-White Wedding in Hexa Comes With A Beautiful View of Hong Kong's Cityscape / Photo: Patrick Photography]
3. Position males at the left; females at the right.
This rule is usually applied to relatives to separate bride's and groom's guests. If one side has more guests, or if one group inlcudes is your common friends, you can put them at any side to balance out the layout.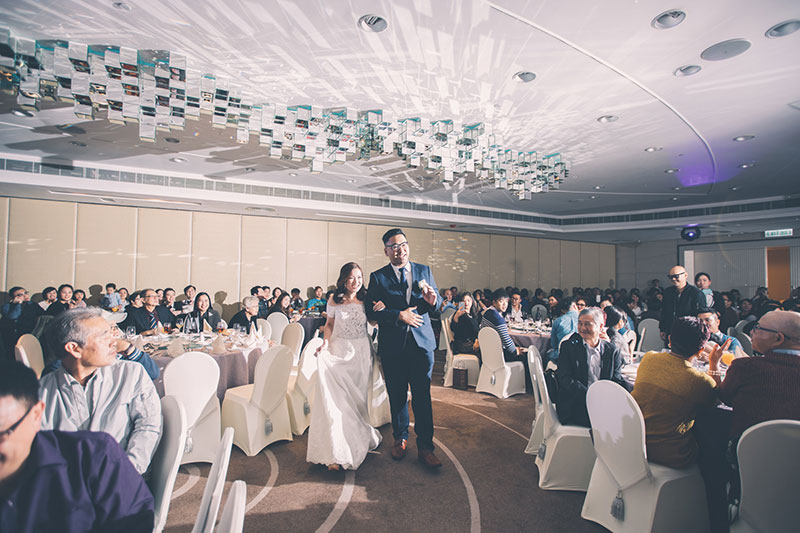 [From: This Bride Had 5 Stunning Outfits During Her Wedding, Including a Chic Lace Jumper! / Photo: My Memory Wedding Production]
Continue reading "10 Points to Be Aware of For Your Chinese Reception Seating Plan"