Looking for the perfect wedding dress is every bride's top priority, do you agree? And with so many options available, where do you even start? Doing research is usually the first step we advise to all brides. Browse through Pinterest and Instagram to get some ideas and search for shops that carry your favorite designs.
To help kickstart your dress hunting journey, we put together a list of Hong Kong bridal shops with gorgeous wedding dresses and asked them for some dress hunting tips, too.
We also added some suggestions on how to find the perfect pair of wedding bands at the end of the article. Read on now to learn more.
(1) Understand your body.
Before you even start looking for styles, the first thing you need to do is to understand your body, advises Gardenia Bridal. Once you understand your body, shape, and height, you can find a gown that will emphasize your assets and hide your flaws.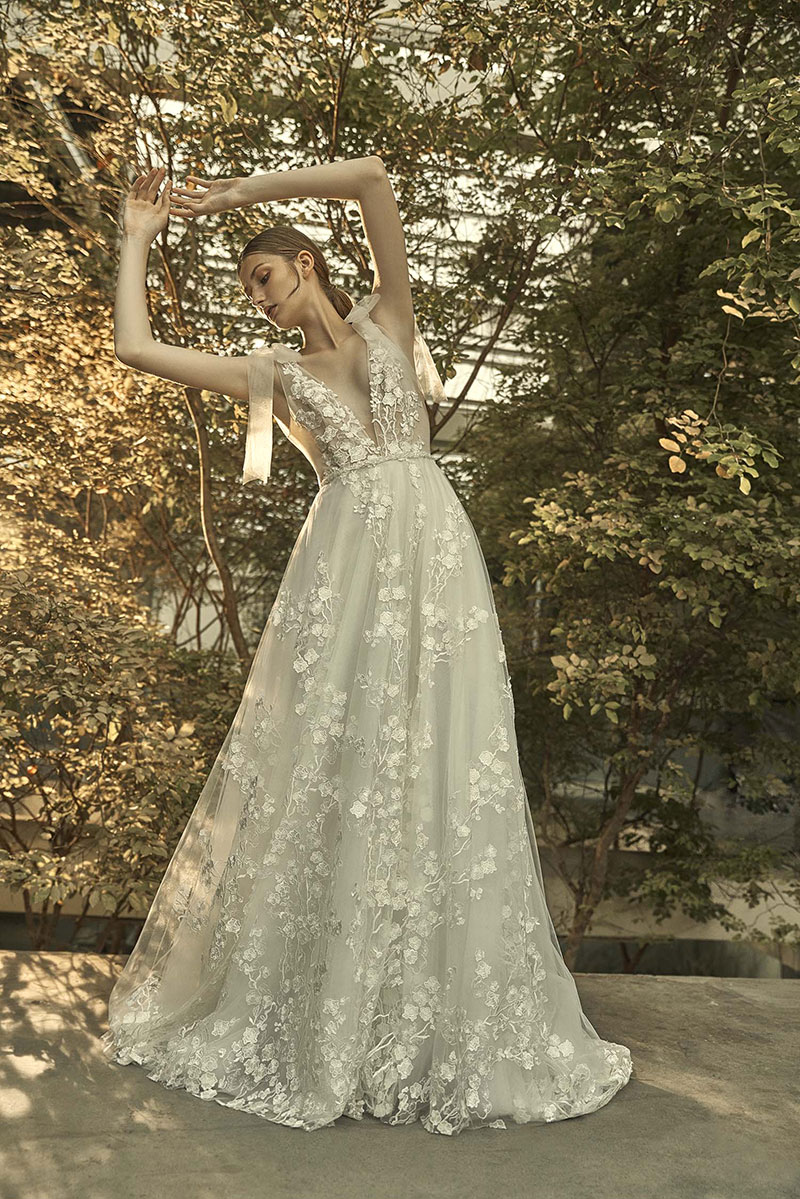 This V-neck gown is great for slimming the chest and lengthening your body. At the same time, the floral lace detail transitions smoothly between the upper and lower body, for an elegant and feminine look.
(2) Keep your look coherent with your wedding theme.
When looking for a wedding dress style that suits your body type, don't forget to have your wedding theme in mind, reminds Gardenia Bridal. You need to ensure your wedding gown is coherent with your overall wedding theme.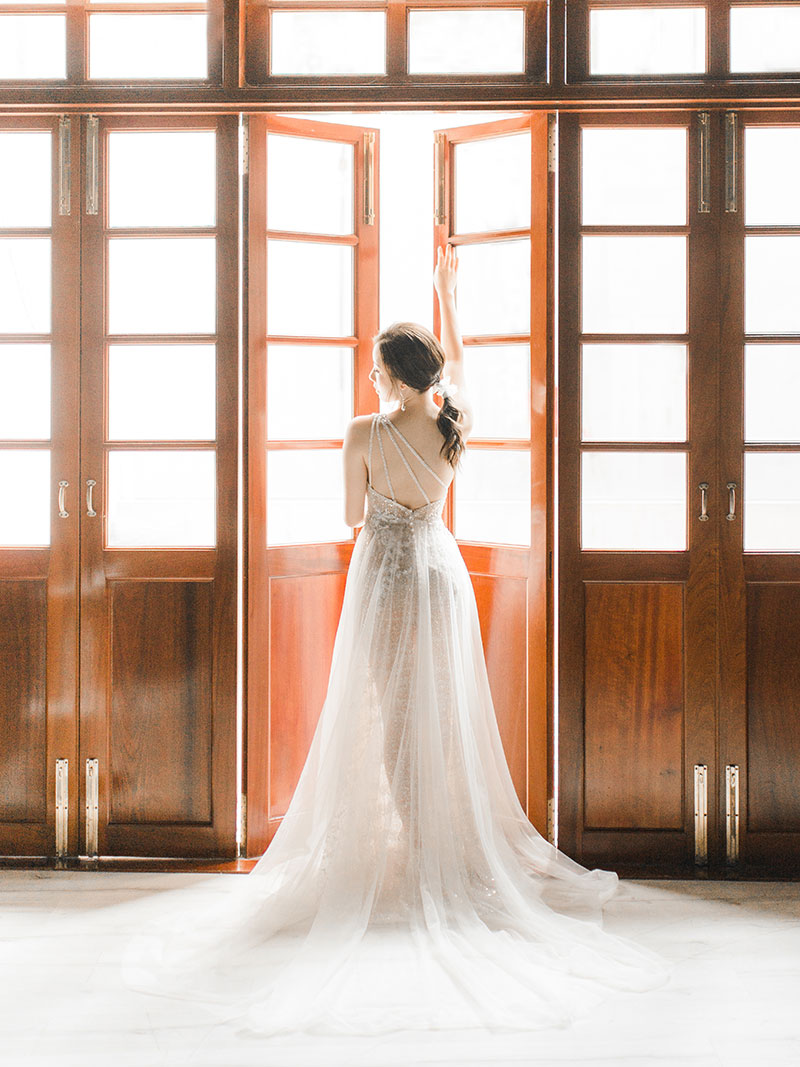 For a romantic outdoor wedding, this lightweight and transparent fabric, complete glamorous bead work will best complete your bridal look.
(3) Start dress hunting early.
Le Soleil Bridal Closet suggests for all brides to start wedding dress hunting at least six to nine months prior to the wedding. If you intend to purchase a designer gown, it takes about four to six months to order. On the other hand, if you plan to rent a gown, popular gowns are often reserved for nine months, specially for wedding dates during peak season.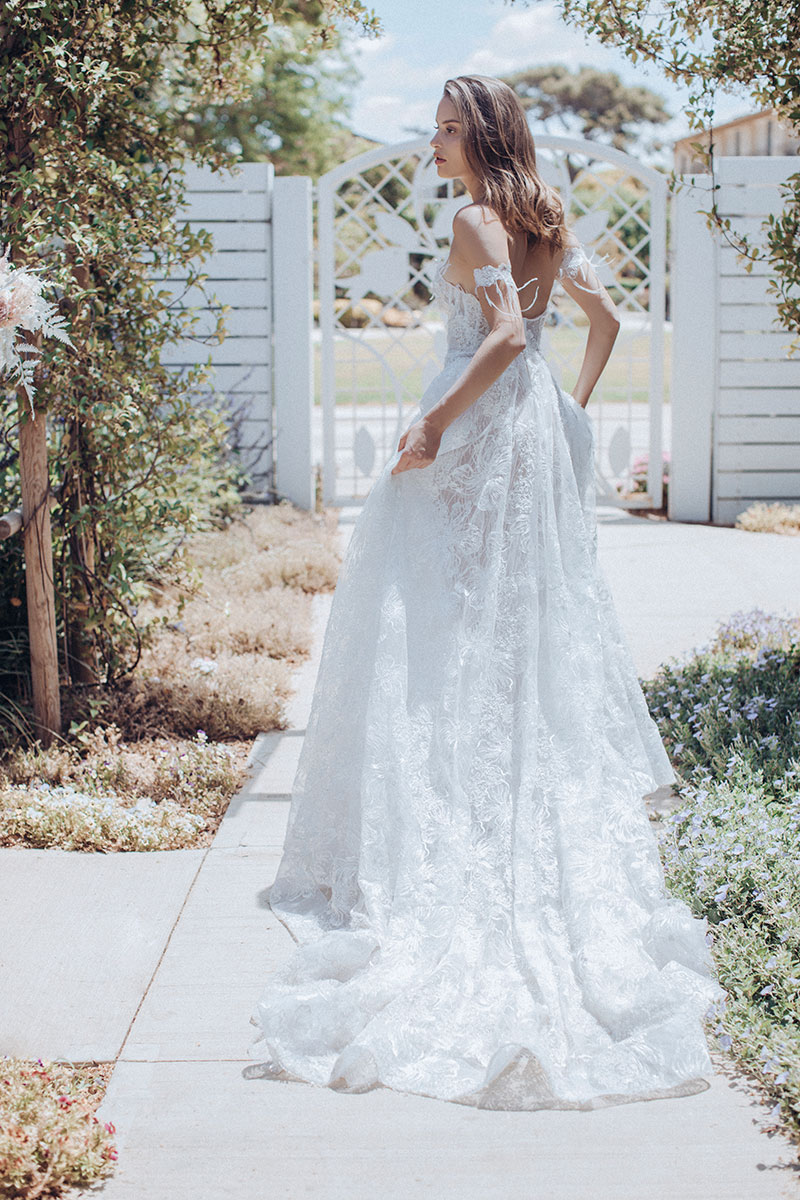 For instance, Elia Vatine is a designer known for her unique line of classic designs that have a modern twist to them and are made with great textiles. If you're eyeing something like this ivory sparkling sweetheart, A-line dress, you'll need to secure this dress early!
Continue reading "Dress Hunting Made Easy: 5 Hong Kong Bridal Shops with Gorgeous Wedding Dresses"