Contrary to popular belief, height does not always equate to might–the same goes for wedding cakes! While towering cakes can look majestic, a single layer wedding cake can also be a scene-stealer. As long as it's styled well and elegantly decorated, a single layer cake will make its mark on all your guests as well! Here are some beautiful single layer cakes that are definitely attractive. They look delicious, too!
(1) Rustic and Floral Toppers
For that rustic feel that matches any outdoor wedding, adorn a single layer cake with flowers, shrubbery, and even twigs! Blooms will always make a cake stand out no matter what the size.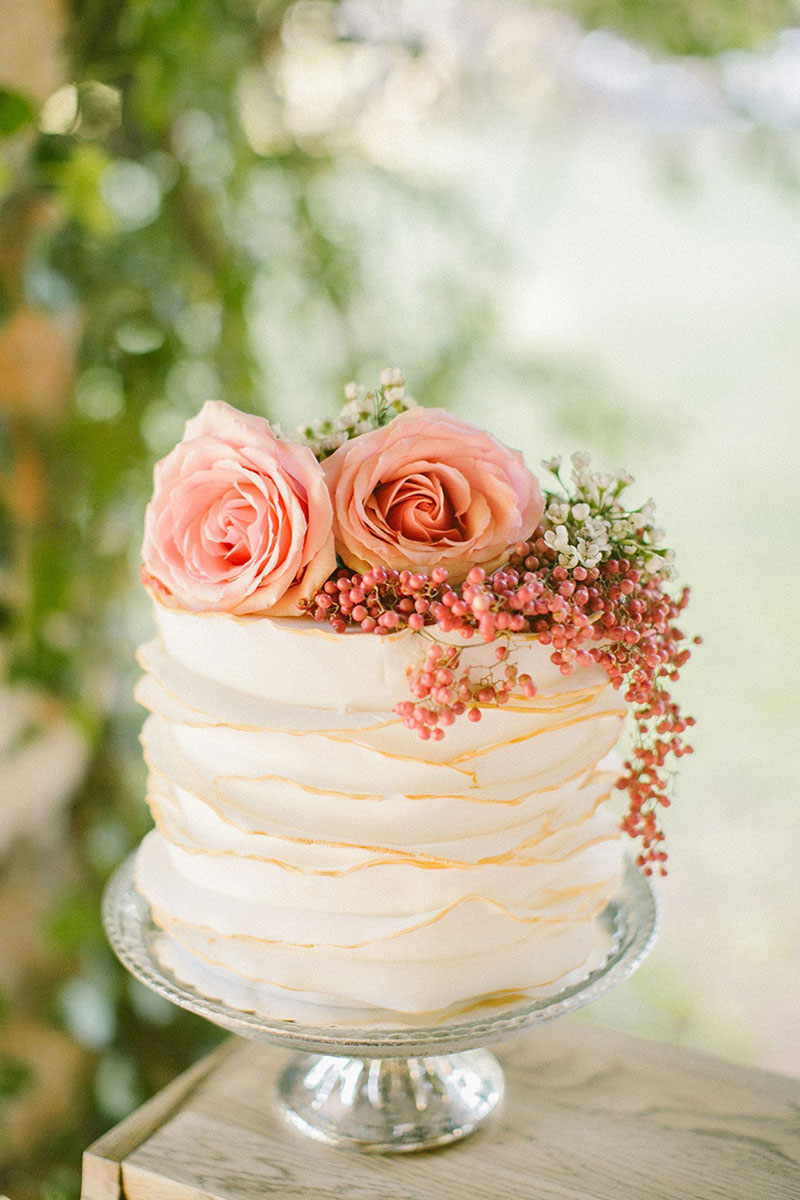 [Photo: Anna Roussos Photography]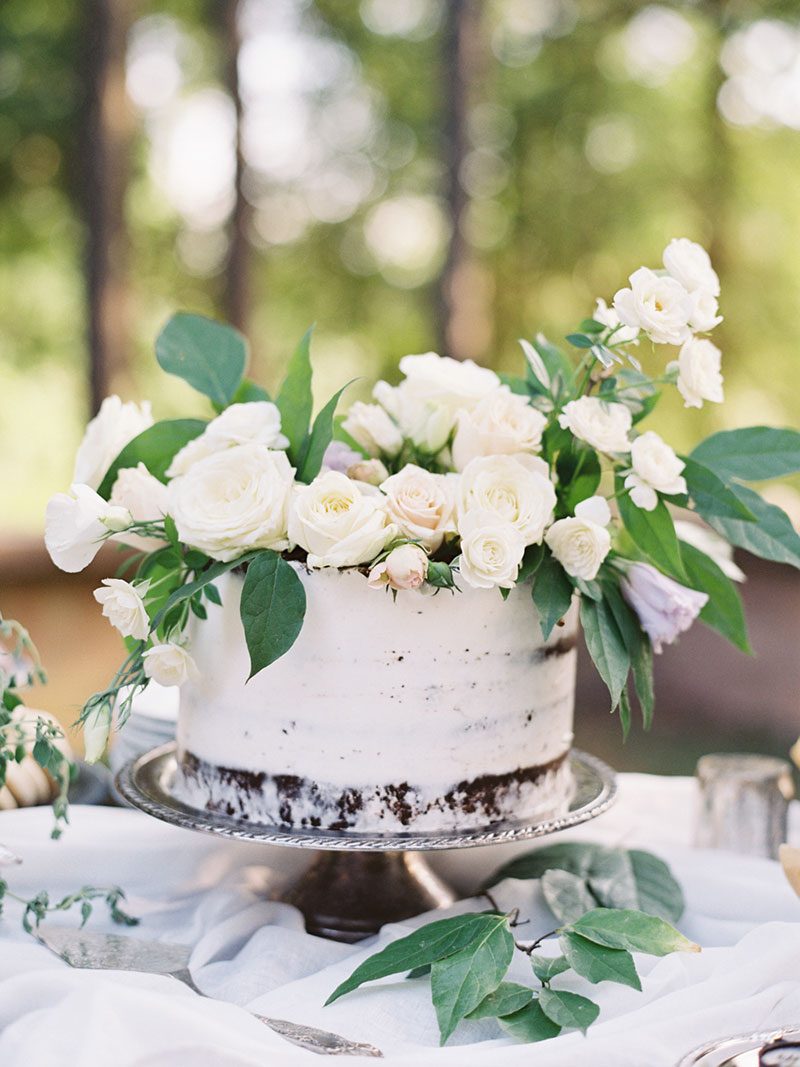 [Photo: Jessica Lorren]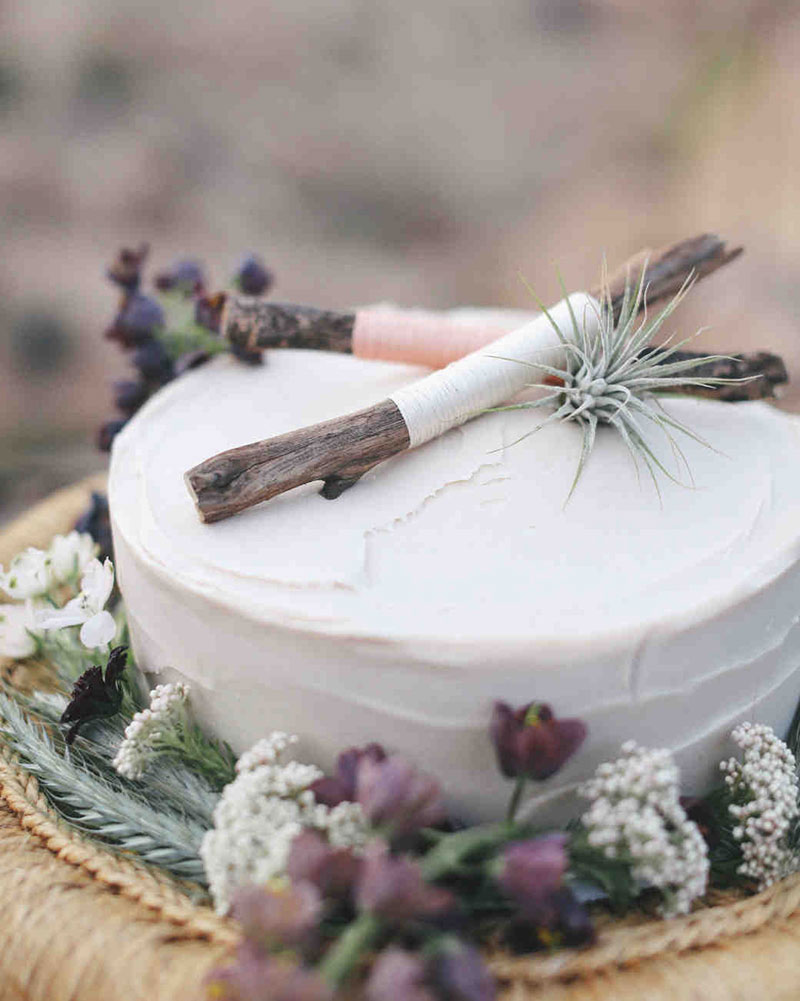 [Photo: Max & Friends Photography]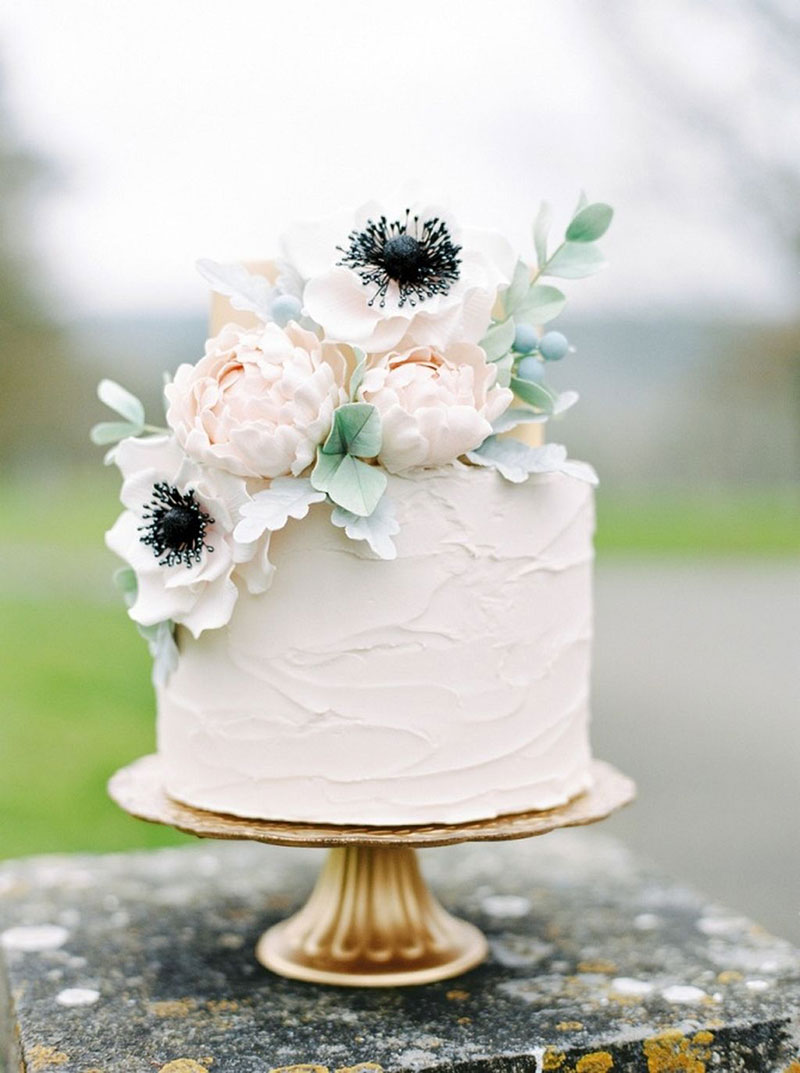 [Photo: Paula O' Hara]