Last week, we met up with the team behind MicroForests, a social enterprise that provides meaningful work to single mothers of low-income households in Sham Shui Po. They create the most adorable Japanese-inspired terrariums for homes or offices, and we just thought how these would make loveliest and most practical table centerpieces! Take them home or give them out as gifts, these are wedding decor elements that will not go to waste. The MicroForests team was more than happy to share with us a simple D.I.Y. terrarium, so get ready for this fun project!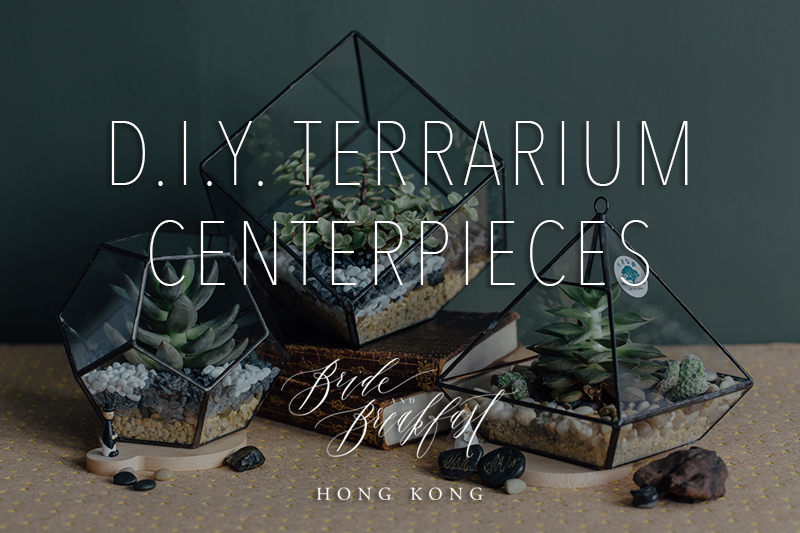 Here's what you'll need:
Geometric terrarium vases and a variety of potted cacti and succulents
Decorative stones, activated charcoals and mineral pebbles, mini shovel and rake, tongs and a small brush
Instructions:
1. Using the mini shovel, fill up half of the base of your terrarium pot with mineral pebbles.
2. Then fill the other half with activated charcoal.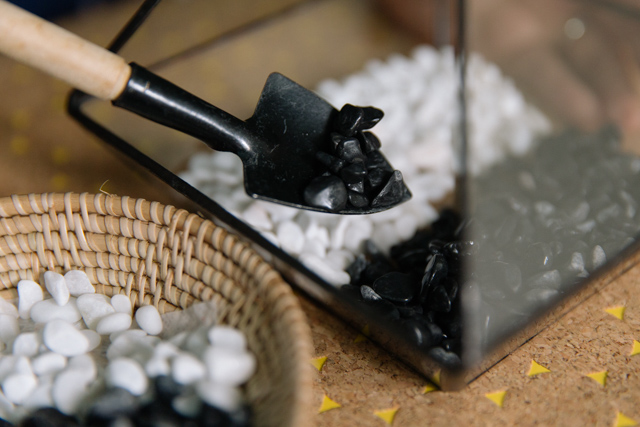 3. Gently pull out your main succulent from its pot and place it in the centre of your terrarium.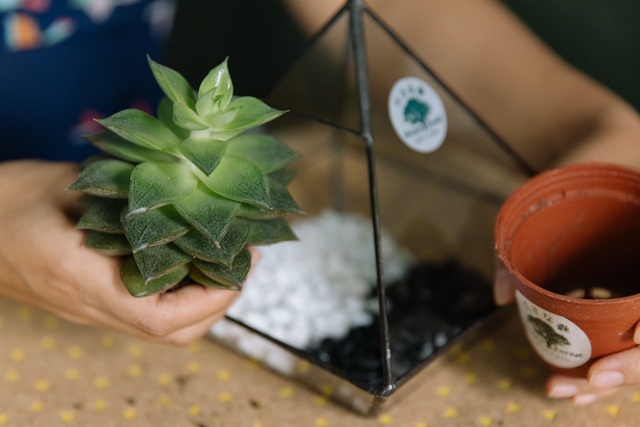 4. While using the tongs to hold up the succulent, add more pebbles underneath to secure the plant in its place.
5. Create small pockets within the pebbles and fill them with a bit of soil.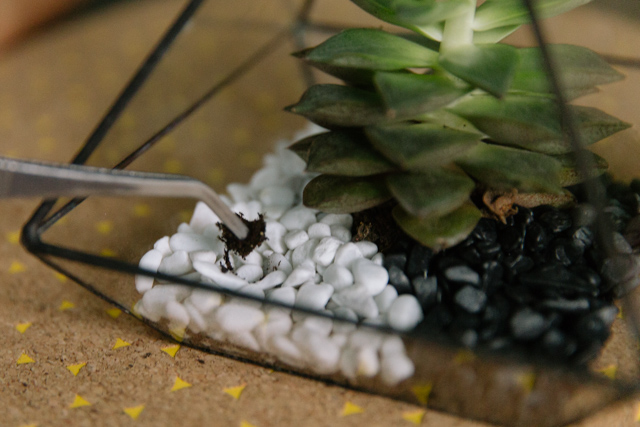 6. Gently take out individual stems of cacti and plant them into the pockets within the pebbles. Do variations of 1-3 stems per pocket.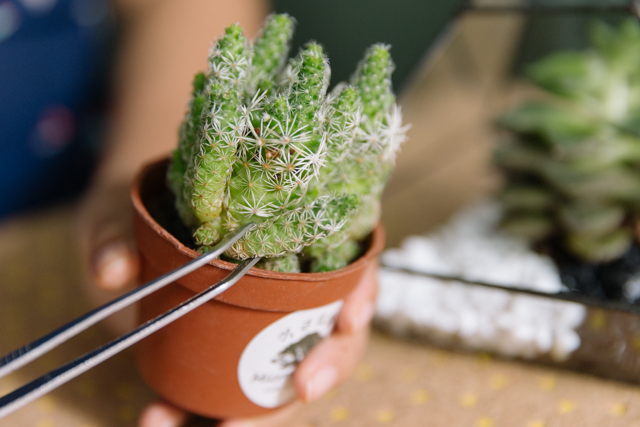 7. Once done, cover the entire base with decorative stones to finish the whole look.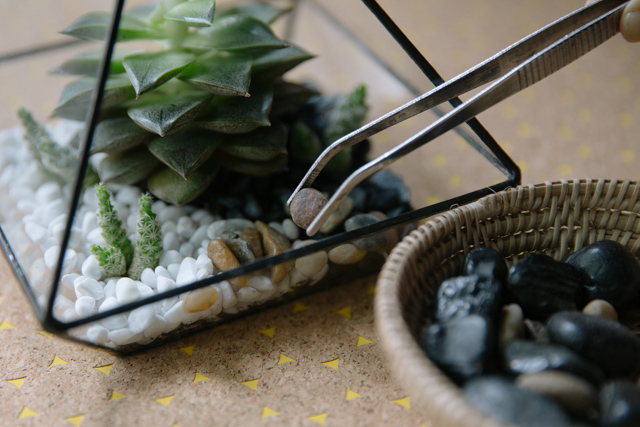 8. (Optional) Add small trinkets to further personalise your terrarium.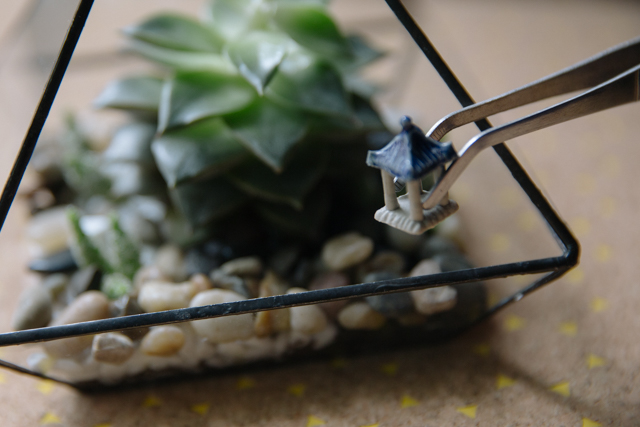 Here's the finished product:
Arrange them in groups of three to create the perfect table centerpiece!
We hope you enjoyed this tutorial! Come back tomorrow to find out more about MicroForests and their products.
Photographer: nikkiloveu / Crafter: MicroForests