Celebrating significant occasions is some of life's greatest joys. That is why pivotal milestones such as engagements and weddings call for the very best. If an occasion demands a grand gesture, there's nothing quite like expressing love luxuriously through the finest jewelry. Today, we are looking at the Cartier collection to pick out our favorite pieces. An esteemed French jewelry maker, Cartier has always been known for its exquisite creations and masterful craftsmanship. Their engagement ring and wedding band selections in particular are made with utmost care and attention to detail, with eternal love as the clear inspiration behind the styles. Here are our top picks:
TIMELESS: Cartier Solitaire 1895 Collection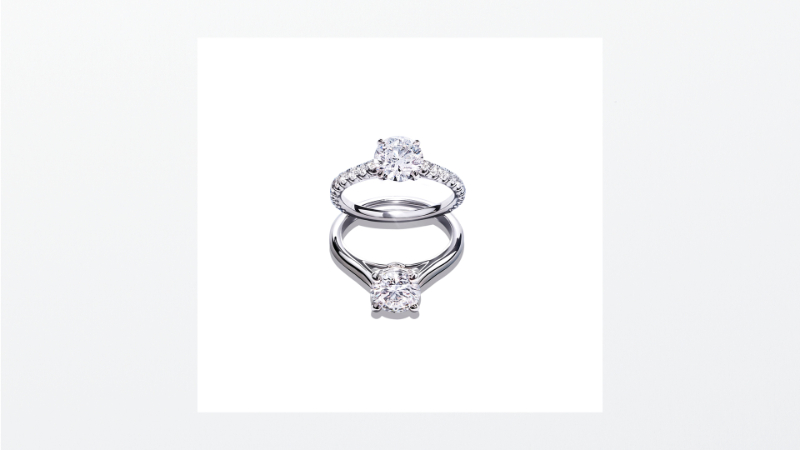 Cartier's Solitaire 1895 rings exude classic elegance. The minimal yet striking style of these pieces have made them a crowd favorite, and quite understandably so. These timeless engagement rings are the kind that you can wear daily and cherish for a lifetime.
The standard Solitaire 1895 ring is made with platinum and comes with a brilliant-cut diamond which can range from from 0.23 to 5.99 carats. This is the most classic style in the collection, with a subtle beauty that will surely stand the test of time.
An alternate version of the Solitaire 1895 ring features a band paved with brilliant-cut round diamonds that makes for an extra sparkly look. The main diamond can range from 0.30 to 3.99 carats. This is still very much a timeless style with just an added touch of chicness.
ICONIC: Cartier LOVE Collection
Looking for something unique for your big day? Cartier's LOVE jewelry series is the epitome of modern luxury. The rings in this collection were designed as a tribute to the everlasting love that couples declare on their wedding day. Made with the perfect oval body, very iconic screw designs, and unique diamond settings, the LOVE series offers one-of-a-kind pieces you and your partner can fondly wear together for years to come.
The LOVE solitaire ring is an engagement band with a distinctly Cartier look. Featuring a brilliant-cut diamond ranging from 0.23 to 1.15 carats, this piece is perfect for a confident and fashionable bride.
Next is the LOVE ring, a versatile band that can be his or her, either as an engagement ring, wedding band, or even a just-because-I-love-you gift. This statement ring is set with 3 brilliant-cut diamonds that add up to 0.22 carats.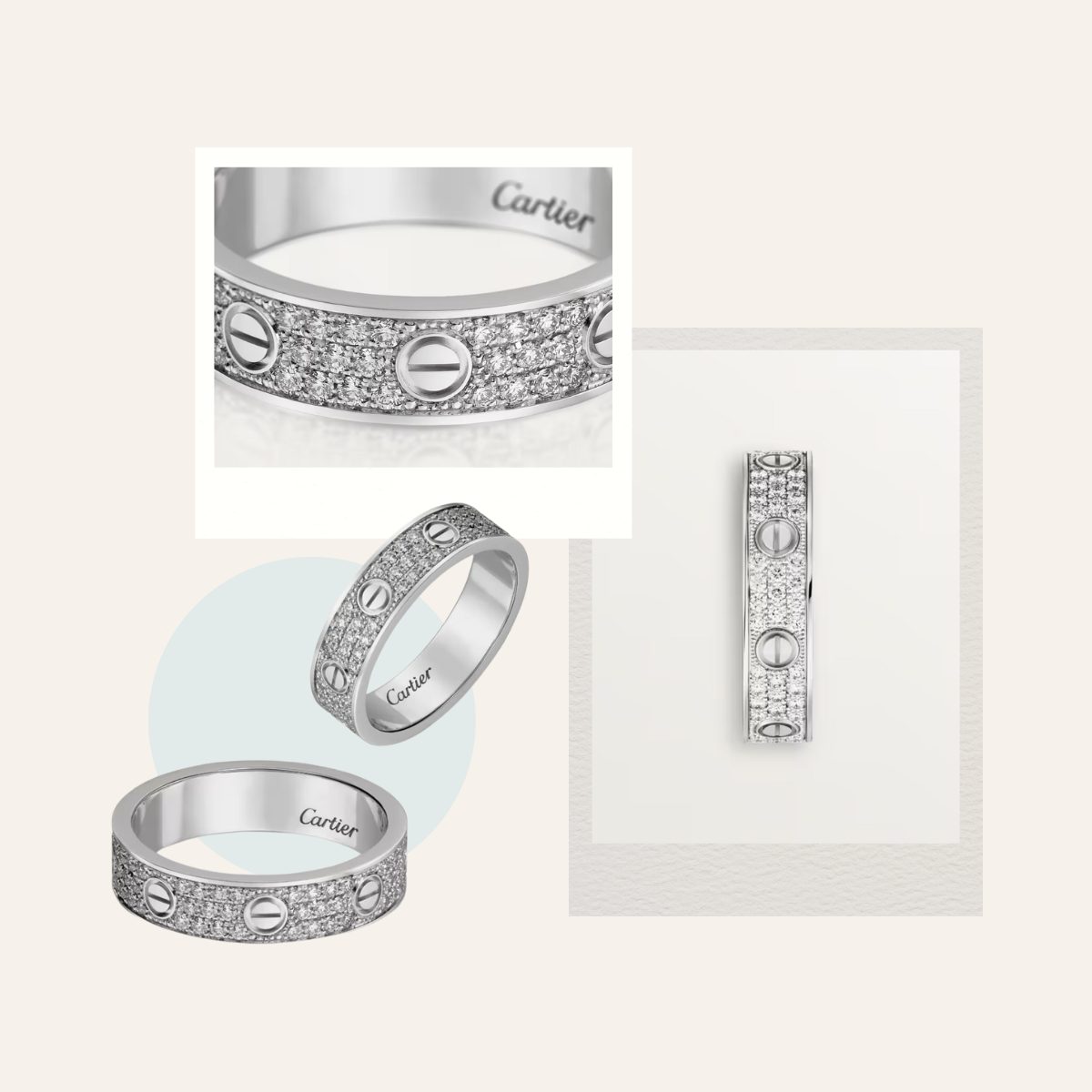 Our favorite piece from this series is the LOVE wedding ring. Set with 88 brilliant-cut diamonds all around that total 0.31 carats, this ring is intriguingly subtle yet bold, minimal yet extravagant. It's the perfect wedding band that can layer beautifully with other rings. All of these three LOVE rings are available in 18k white gold, 18k yellow gold, and 18k rose gold, so you can pick the perfect color that suits your taste.
ELEGANT: Cartier Destinée Collection
The Cartier Destinée engagement ring is easily the ring of every bride's dream. A stunning piece to wear for a lifetime, this unabashedly feminine platinum ring has two style options particularly worth checking out.
The first Destinée engagement ring style comes with a round brilliant-cut diamond available from 0.50 to 4.99 carats, surrounded by a halo, and set on a pavé band. With an elevated yet still classic look, this ring suits a bride who appreciates an extra bit of oomph and sparkle.
For the bride who wants a little of bit of edge, we can highly recommend this second Destinée engagement ring option that features a stylish cushion-cut diamond, which can range from 0.50 to 0.59 carats, 1.00 to 1.15 carats, or 2.00 to 5.99 carats, set within a similar halo of diamonds and a pavé band. This beautifully modern take on the classic ring style has proven to be a popular ring choice for good reason.
GLAMOROUS: Cartier Ballerine Collection
If you are all about glamor, then you are sure to fall in love with the Cartier Ballerine engagement ring. With a name taken from the world of dance, this luxuriously graceful and unique design draws inspiration from the harmony and balance of human movement.
With a dazzling brilliant-cut round diamond, weighing 0.50 to 4.99 carats, set against a backdrop of more brilliant-cut round diamonds on the ring body, the Cartier Ballerine engagement ring guarantees all eyes will be on you. Add the perfectly complementing Ballerine wedding ring, and you have a match made in bridal jewelry heaven.
VERSATILE: Cartier Matching Jewellery
On top of engagement rings and wedding bands, Cartier collections include versatile jewelry items that can be mixed and matched with your beloved pieces. From earrings, bracelets, and necklaces, the Cartier range has bountiful pickings for accessories you can wear not only on your wedding day, but also for future events and milestones as a Mrs.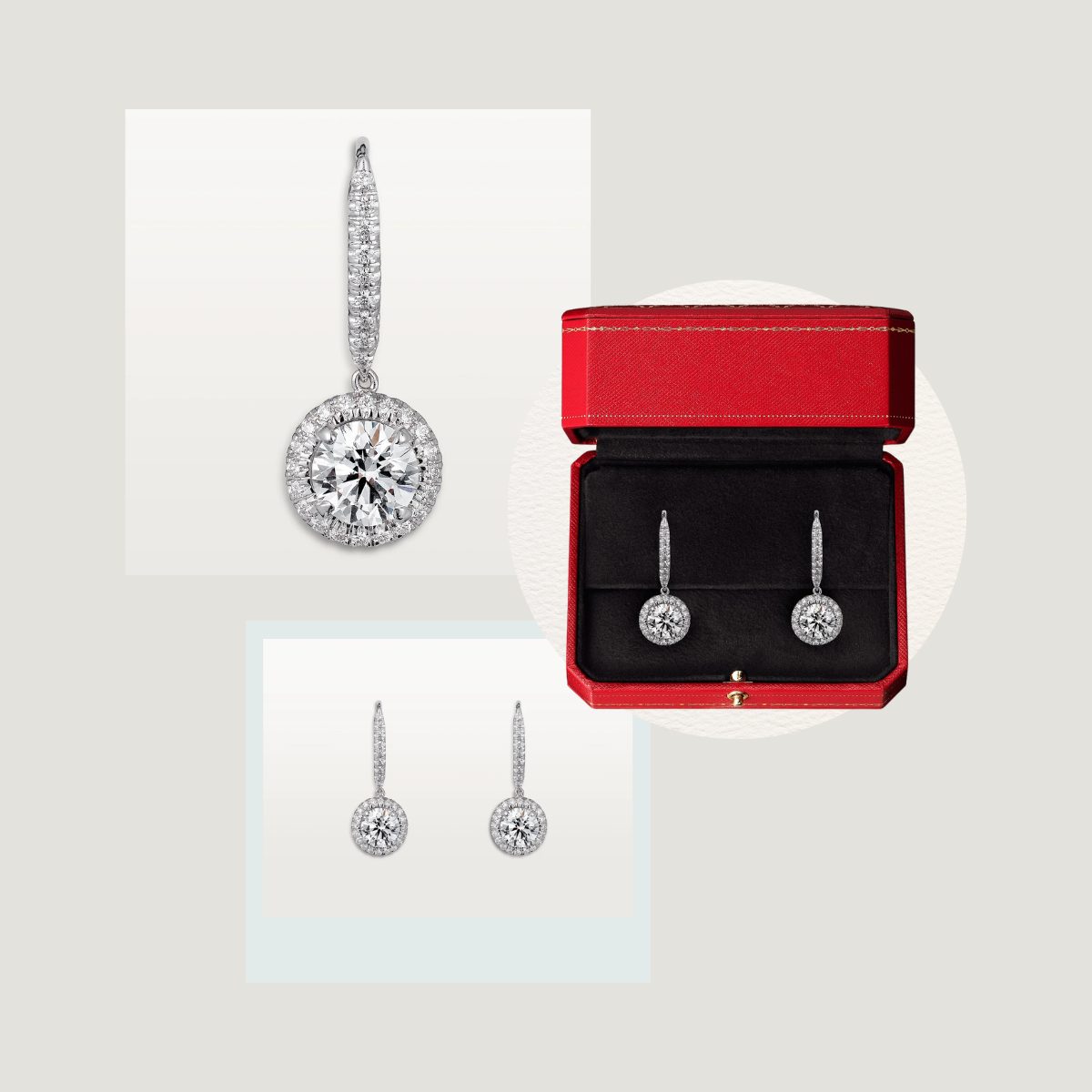 If the Cartier Destinée engagement rings caught your eye, you would be delighted to know the collection includes perfectly matching earrings and necklaces. We absolutely love this gorgeous pair of Destinée drop earrings featuring a duo of brilliant-cut diamonds that has the power to effortlessly elevate any look.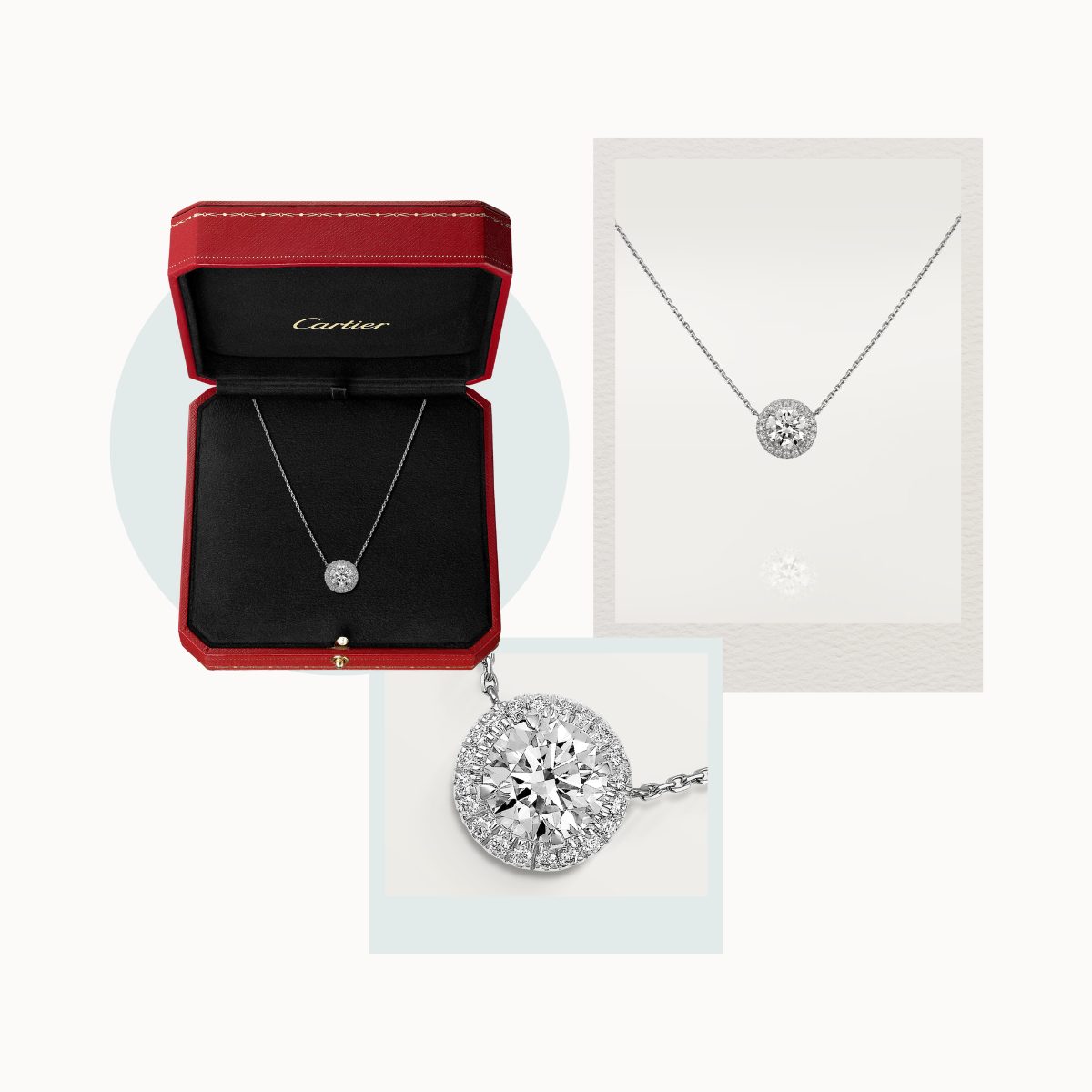 Just like the engagement ring styles, the matching Destinée necklace comes in two options, the main stone being a brilliant-cut or cushion-cut diamond with a similar radiant halo of diamonds. These delicate necklaces can easily be dressed up or down depending on the occasion.
Our final pick is this 1895 Necklace with an emerald-cut diamond that ranges from 2.00 to 3.99 carats and set in white gold. Modern and sublime, this piece is sure to make a statement. Wear it with a sleek modern wedding gown or even a sophisticated cocktail dress for a future anniversary dinner date.
And there you have it, our best picks from Cartier's dreamy line of fine jewelry. We are certain these pieces will bring you joy as you meaningfully celebrate your love journey to forever after. As the years go by, may your fondness for your cherished jewelry only but grow as you revel in how each one holds your love and all the best memories of your most special days.
Cartier Hong Kong
Website: http://www.cartier.hk
Contact Number: +852 8105 5008
Find your nearest boutique here
Book an appointment here
Brought to you in partnership with Cartier
Images courtesy of Cartier