We can't help but miss the influx of overseas weddings that would come our way pre-pandemic. We can't deny that running off to some far away place can make a wedding even more magical. So to relive those times and to fill you (and ourselves) will hope in a near future where it is possible again, we're keeping this stunning wedding in Japan as our companion for the day.
"I want my friends and family to enjoy the magnificent nature of Japan." Hong Kong lovers, Marcella and Germaine, knew what they wanted for their most special day. They had many discussions and meetings to ensure that they could fly family and friends all the way to Hokkaido and make the event exceptionally special for everyone. With the help of Landress Wedding, they created a picture-perfect clifftop wedding overlooking Lake Toya. The owner of the venue took care of the lawn at the time of the wedding so that the lawn would be vibrant and green even in mid-October. Furthemore, in order for all the attendees to relish in the extraordinary and relaxing atmosphere, the couple included outdoor experiences such as a BBQ station using seasonal ingredients from Hokkaido, skillet dishes, bonfires, and bar counters designed with Airstream. The celebration ended with a lot of dancing and fireworks. It was the perfect new beginning for Marcella and Germaine which they could forever cherish and look back on through the snaps of Juno Inc.
Scroll on for nothing but pure love and feel-good moments! And as an added bonus, read on below for some tips about planning a wedding in Japan: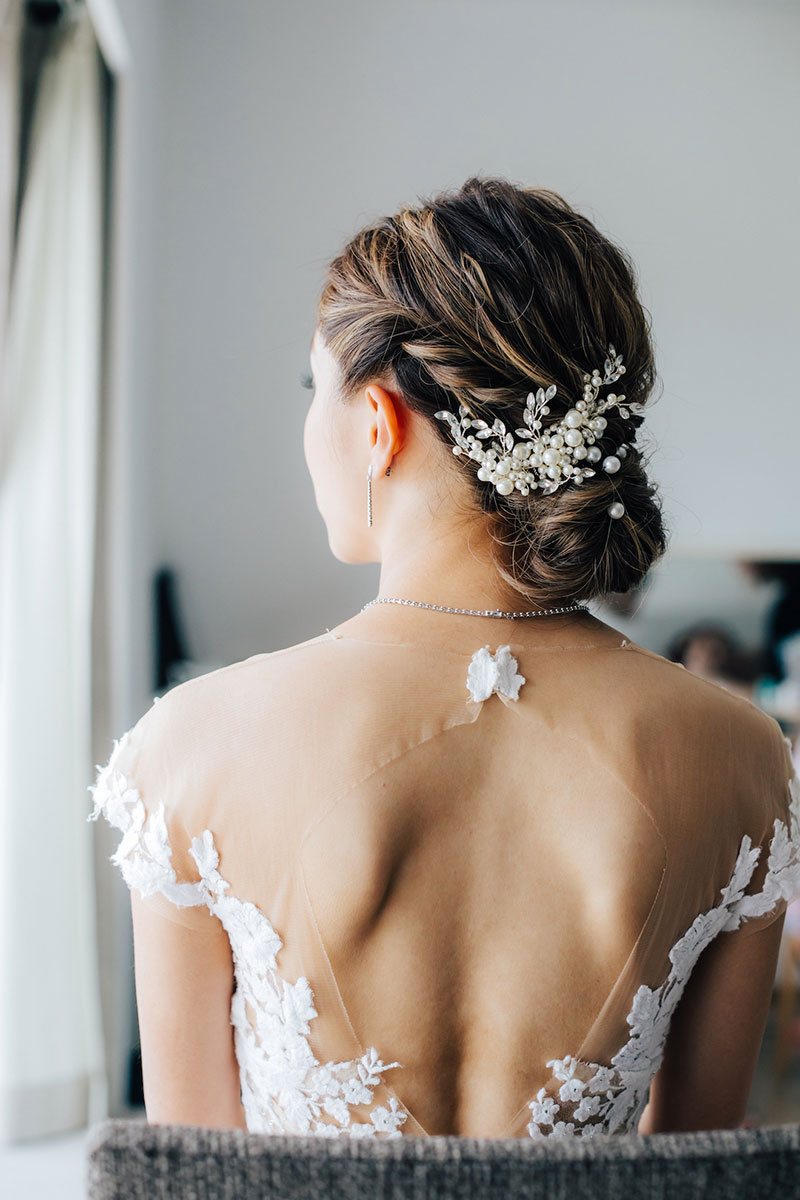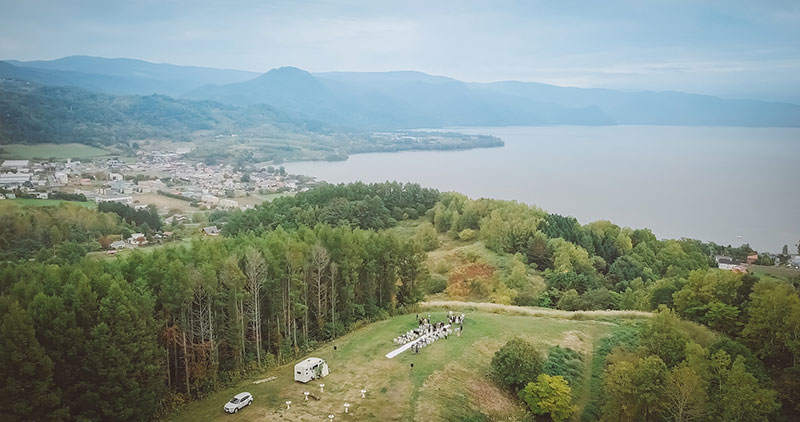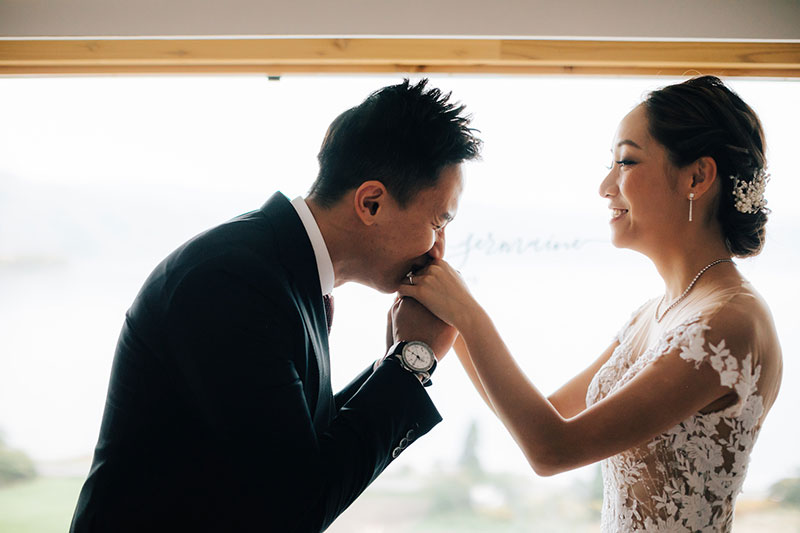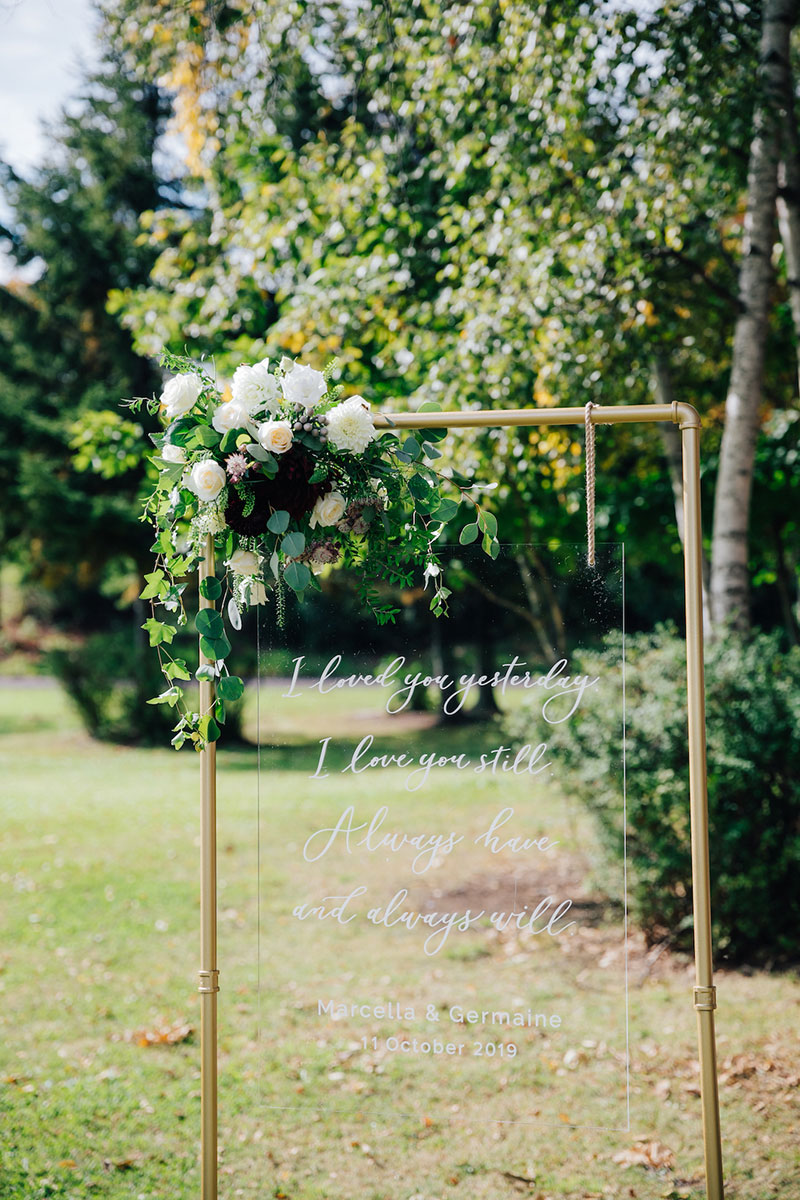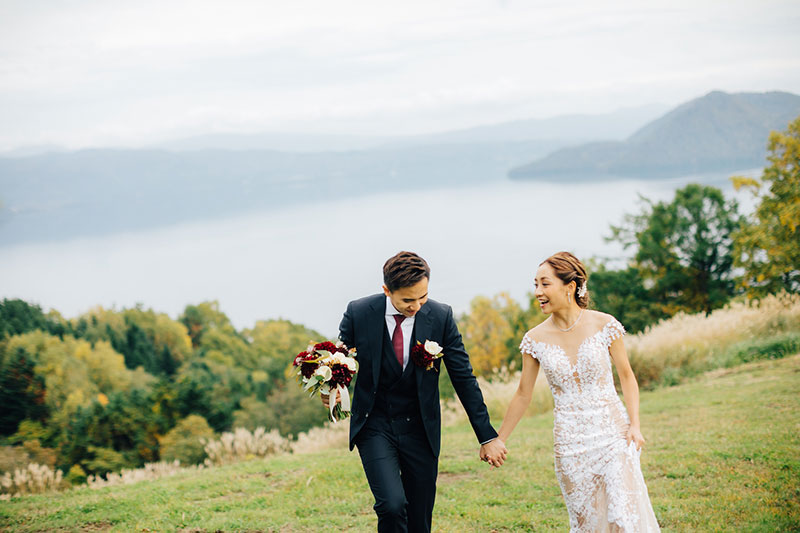 There are different kinds of wedding formats in Japan, so before you look for a venue, find out which format works for you. The main forms of Japanese weddings are:
A civil wedding with no religious ceremony. The contents of the wedding are totally up to the couple. This is also the most popular wedding form of overseas couples.
A Japanese traditional wedding style, usually held in Shinto shrines. The bride and groom usually wear Japanese wedding kimono-The bride wears a Shiromiki (White Kimono) or a Iro-uchikake (Colorful Kimono), while the groom wears a Haori-hakama.
Christian-style Wedding(教會式)
The Christian-style Wedding is usually held in a chapel. Non-Christian couples can also choose this style and skip the religious aspects of the Christian flow.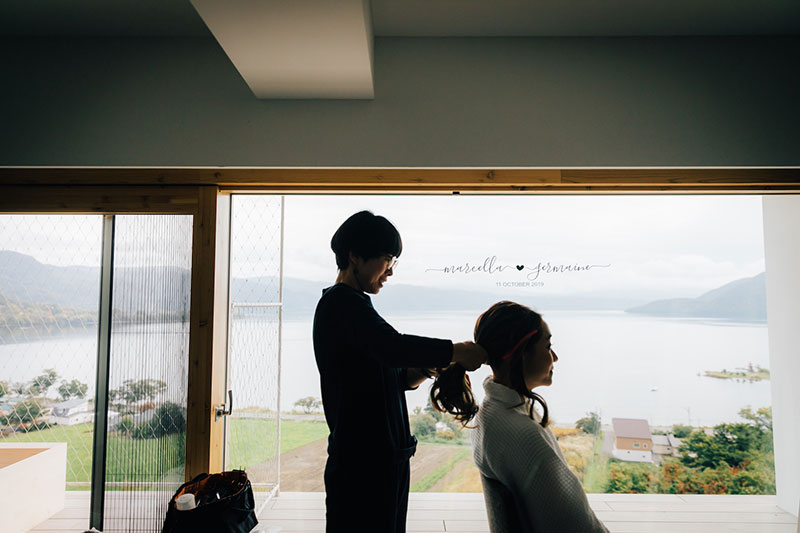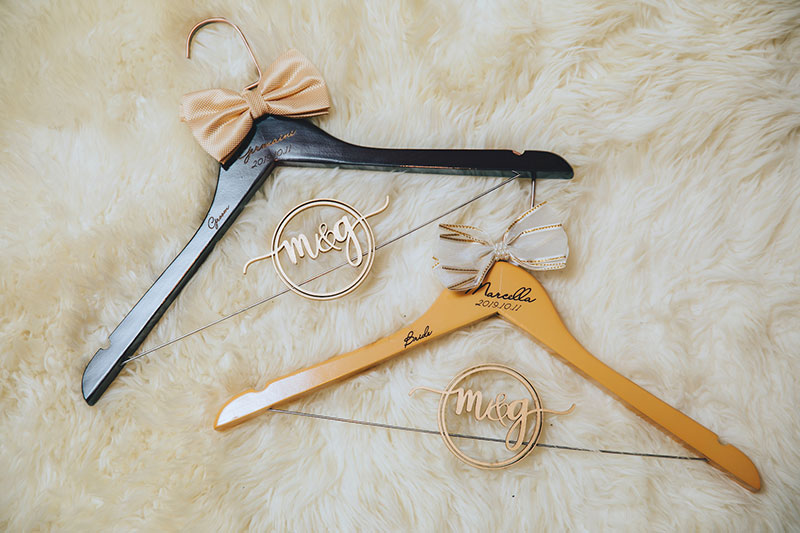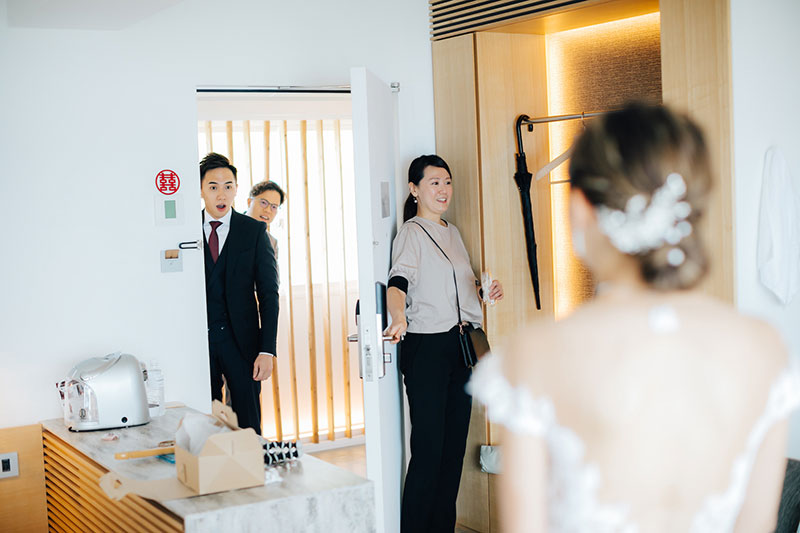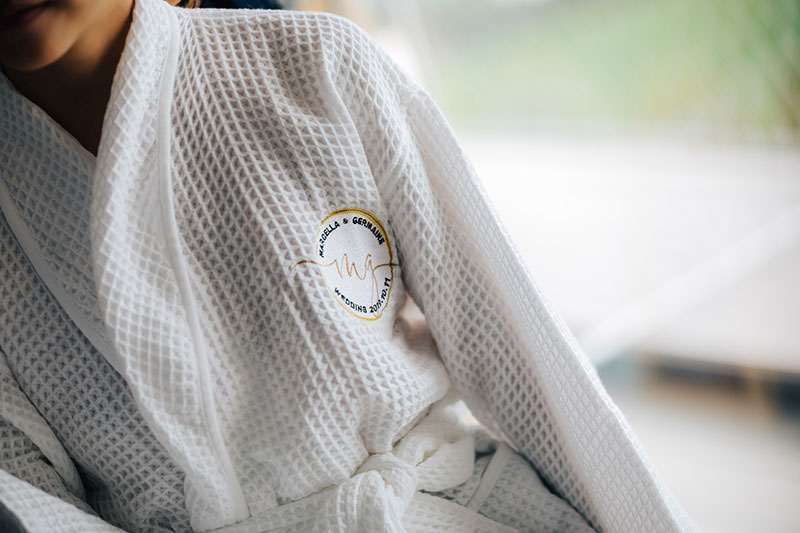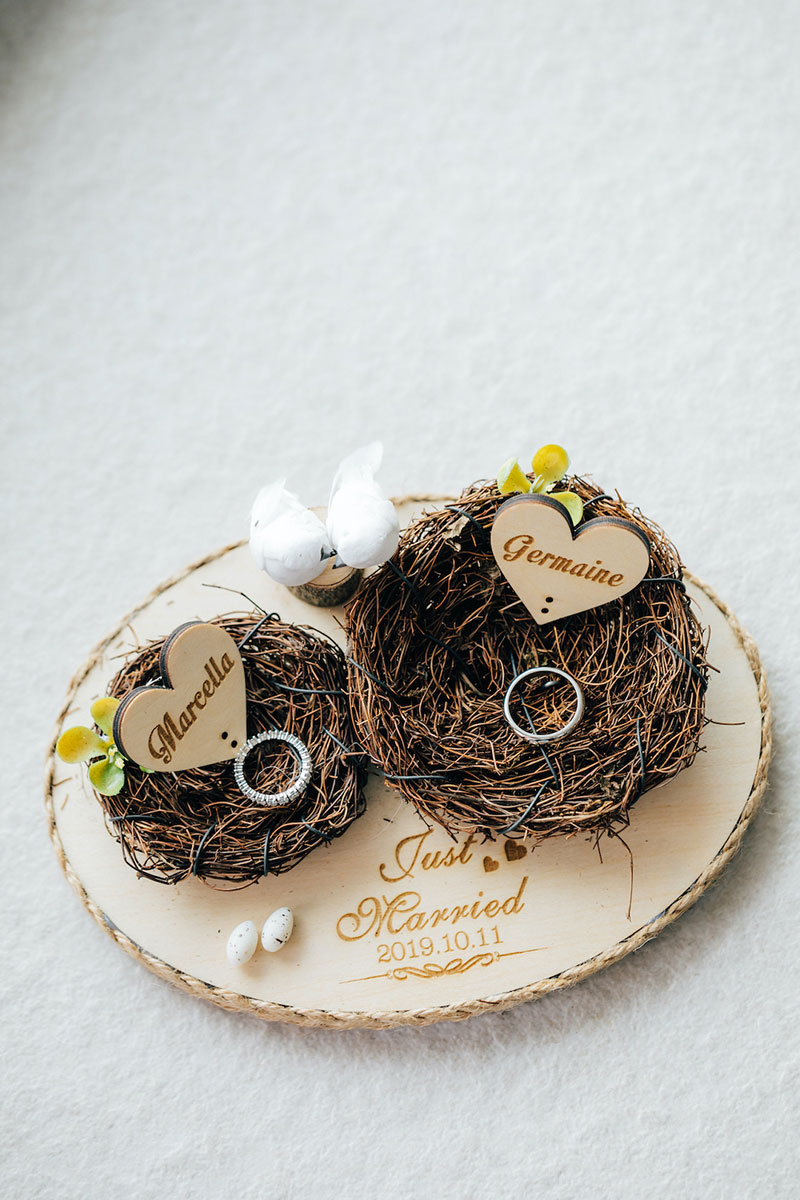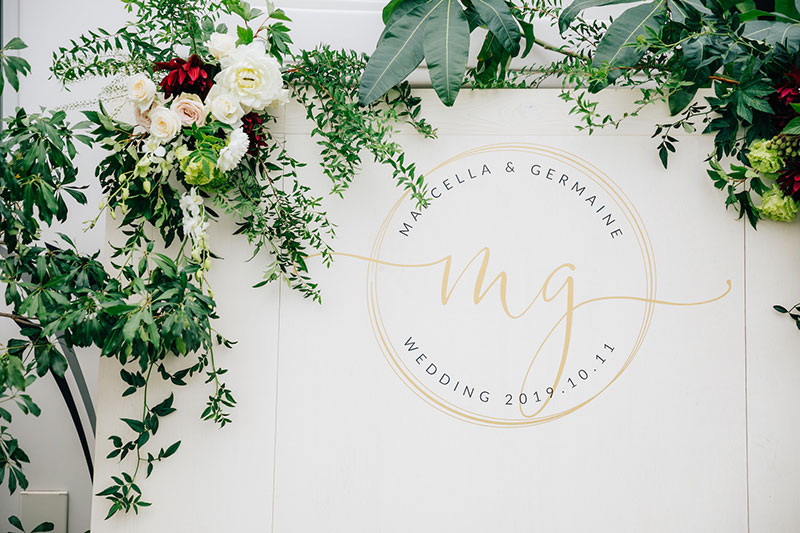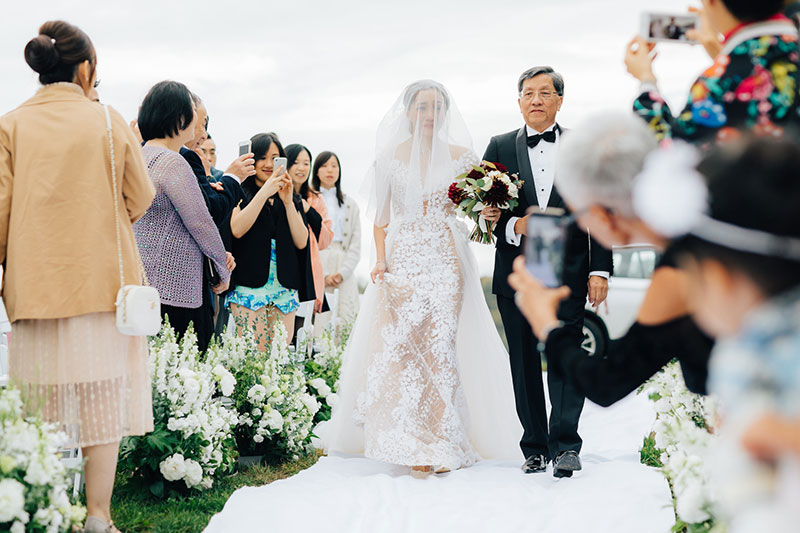 Wedding venues in Japan mostly have formulaic package plans, including ceremony, flowers and decorations, photography, and reception party, and may charge extra for bringing in your favorite items and outsourced-suppliers. In addition, these wedding venues usually have an established schedule, from which you can choose your favorite time period to hold the wedding and reception party. However, do note that the reception party usually has a fixed end time and cannot be extended at will.
Japan is famous for its incredible customer service and hospitality. You can trust Japanese professionals and just enjoy a safe and excellent wedding holiday!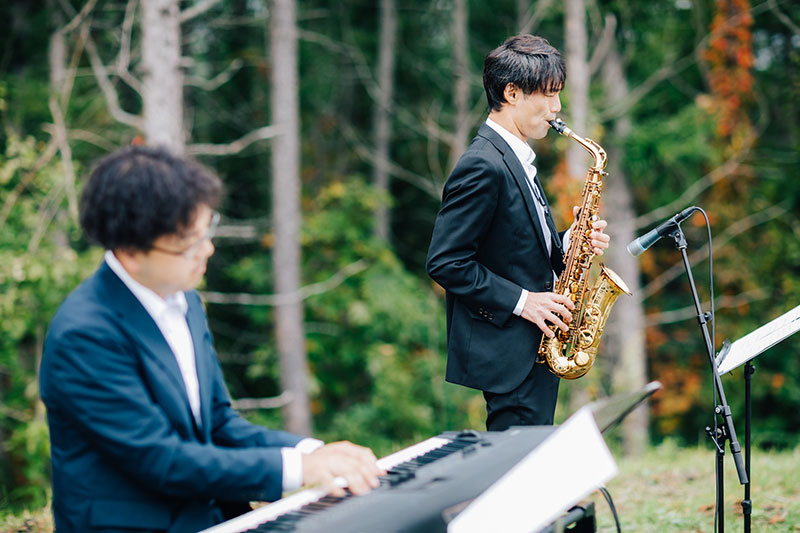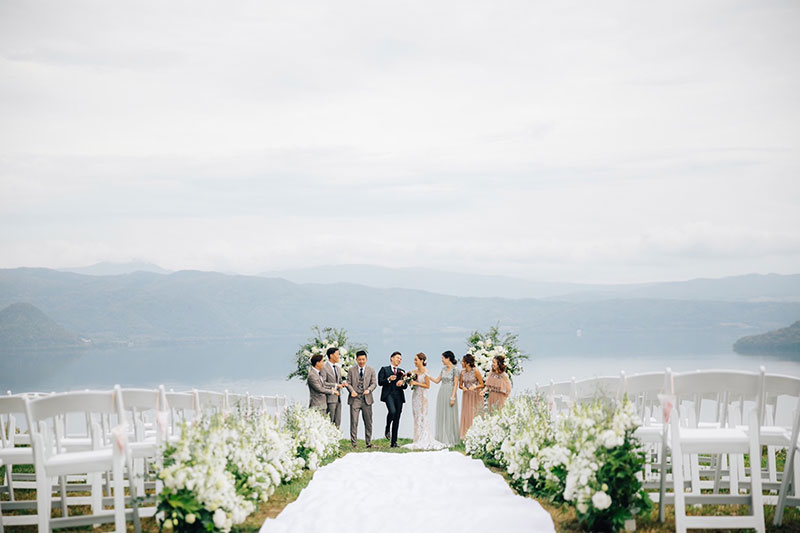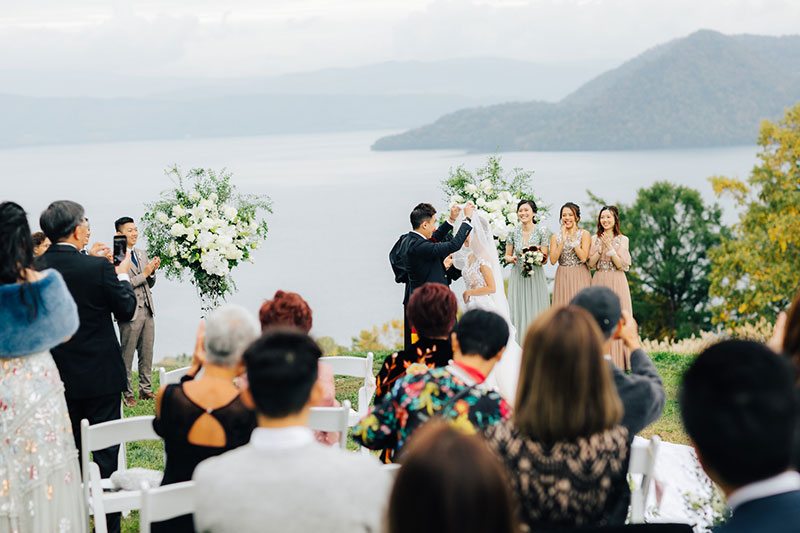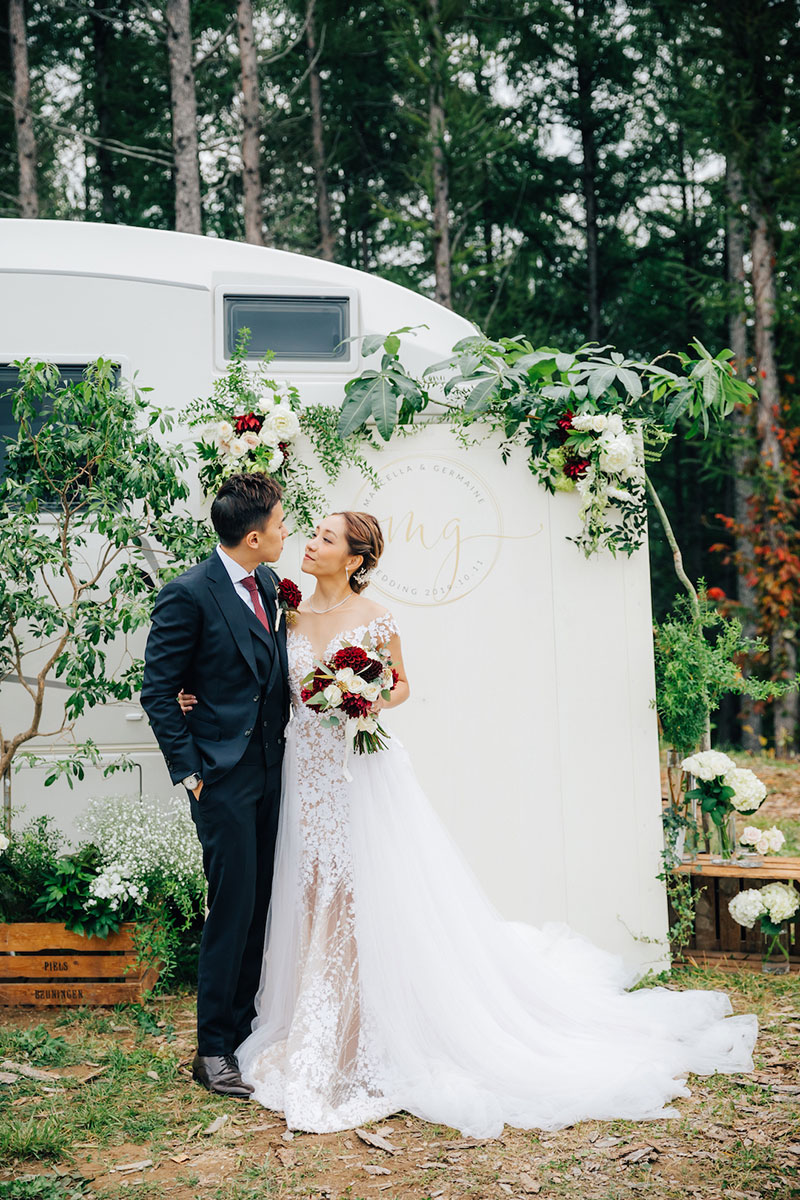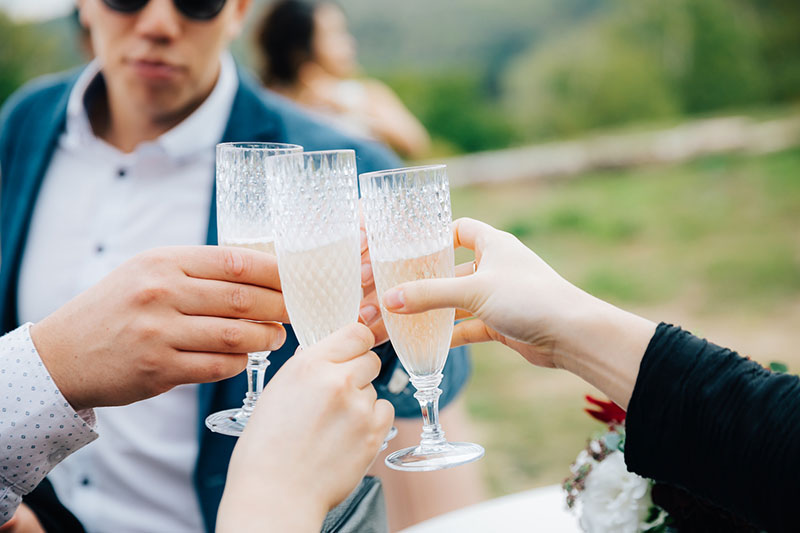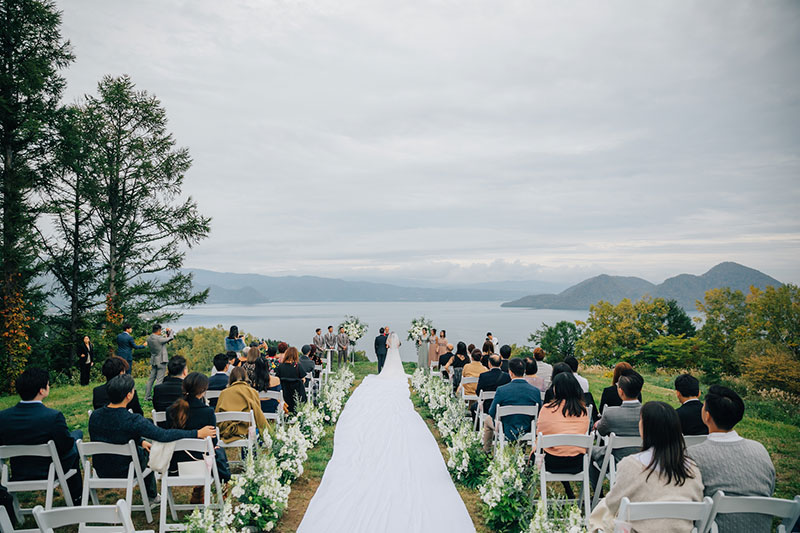 Photographer: JUNO Inc. / Makeup Artist and Hair Stylist: Rie Fukuma / Wedding Planner: LANDRESS WEDDING
For more wedding vendors, visit our Directory and Venue Gallery!