When choosing the dresses for your bridesmaids, there are several things that come into play. Your starting point will be your wedding theme and color palette, but you also need to consider your girls and things that might concern them. Wondering what these might be? Let's go over them now and talk about tips to help ensure you get dresses that are perfect for each and every member of your bride tribe.
(1) Comfort is king.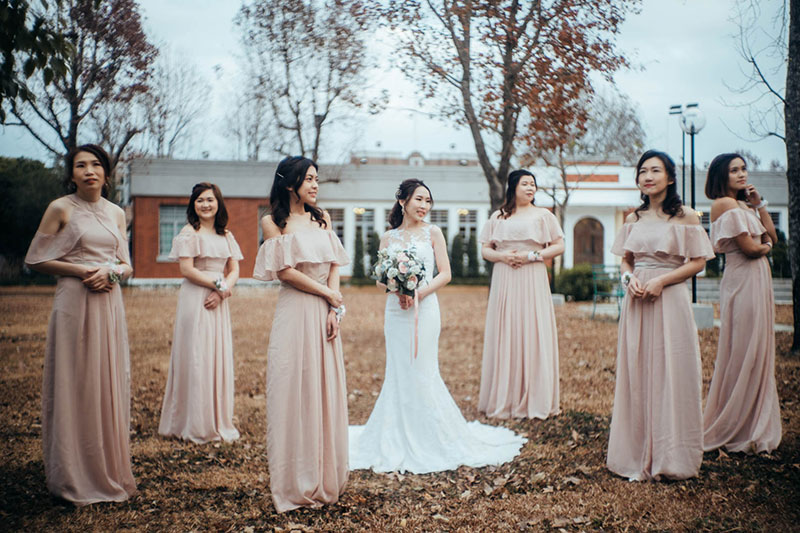 [From: This Charming Wedding Took Place at The Hong Kong Adventist College / Photo: Kel Li Art Gallery]
Your bridesmaids will be doing a lot of legwork during your wedding. They have a long list of responsibilities to fulfill. Therefore, choose dress styles and fabrics that are comfortable for them and easy to move around in.
(2) Strive for a coherent color palette.
Whether you're going for a monochromatic color palette for your bridesmaids or a mix-and-match look, make sure all the hues go well with your entire wedding theme.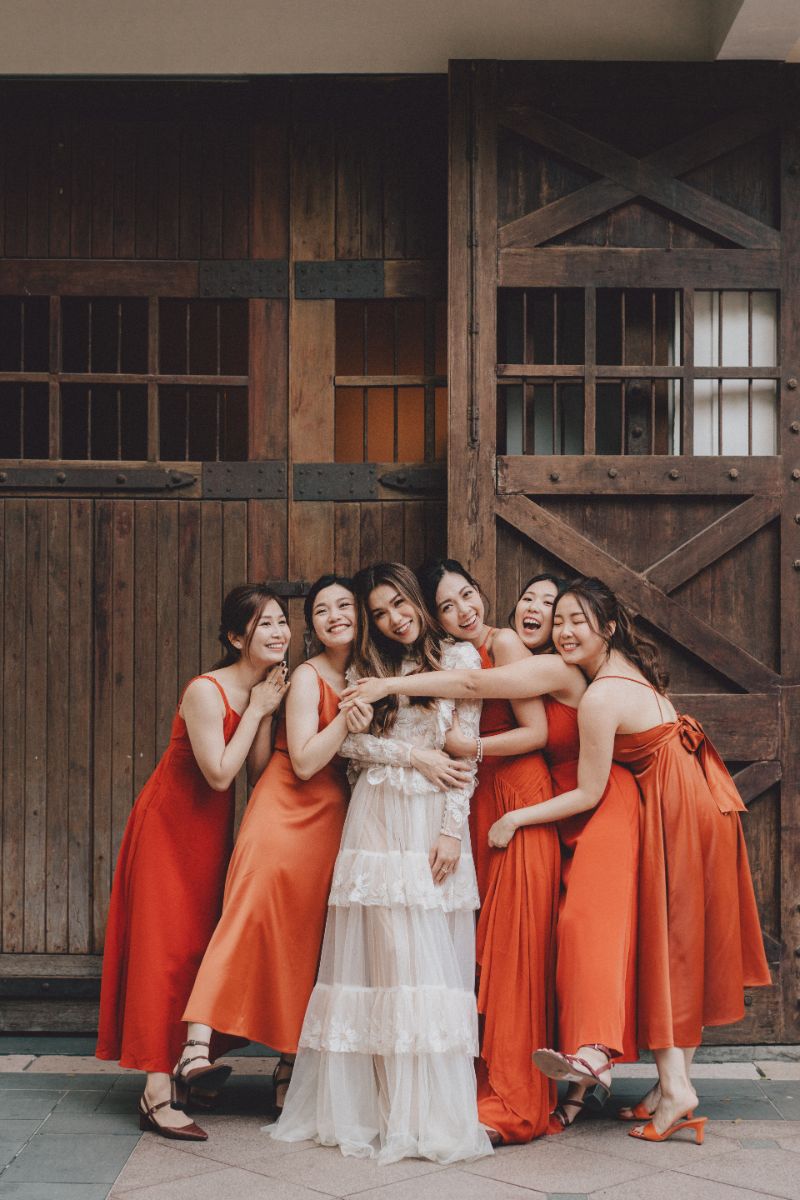 [From: This Couple Sang During Their Rust-themed Wedding at House 1881 / Photo: Moonbird Production]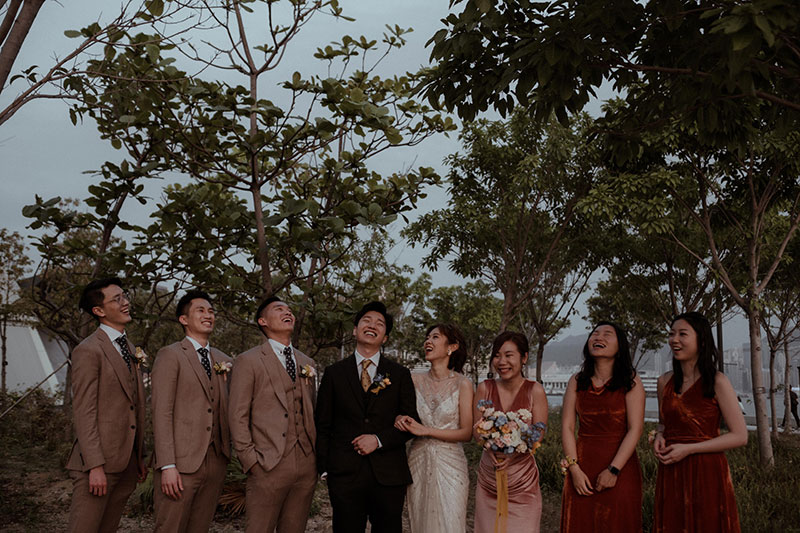 [From: A Romantic Modern Wedding in a Warm Orange Color Palette / Photo: Hyggeland]
(3) Pick styles that complement your wedding dress.
Avoid overpowering styles and silhouettes. Stick to dress styles that match your own wedding look.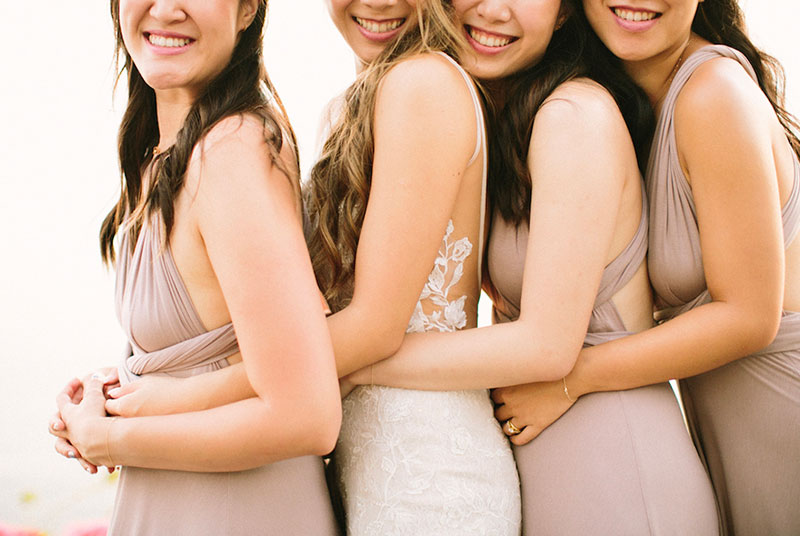 [From: Luxurious Greens Surround This Breathtaking Bali Wedding / Photo: Saya Photography]
(4) Mind their budgets.
If your bridesmaids are pitching in for their own dresses, mind their budgets. Choose dresses that fit their budgets or ask them first if you're eyeing dresses that are a little over the budget.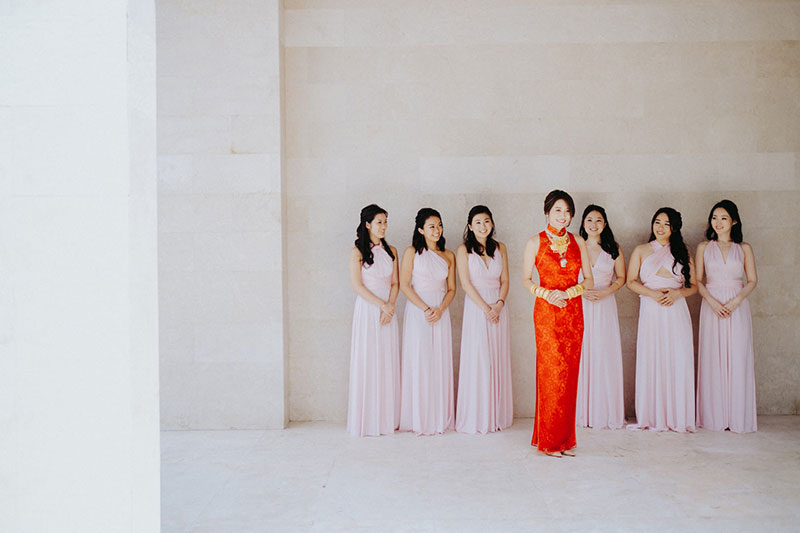 [From: Choose Your Vendors Wisely, Says This Couple Who Wed in Bali / Photo: Terralogical]
(5) Be mindful of their body types.
Your bridesmaids have different kinds of bodies so think of styles that will highlight each girl's assets. You can also ask them what style they think best suits their bodies.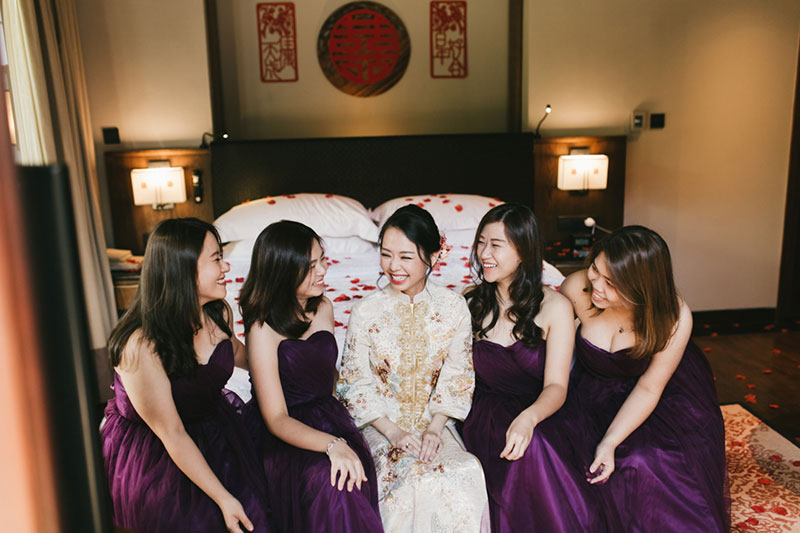 [From: Romantic Bali Wedding Getaway / Photo: Fire, Wood and Earth Photography]
(6) Watch out for the weather and location.
Are you getting married in a garden venue or at the beach? Take these into consideration when picking the dresses. Going back to the first point, remember to pick garments that will be comfortable given the time of day, location, and weather.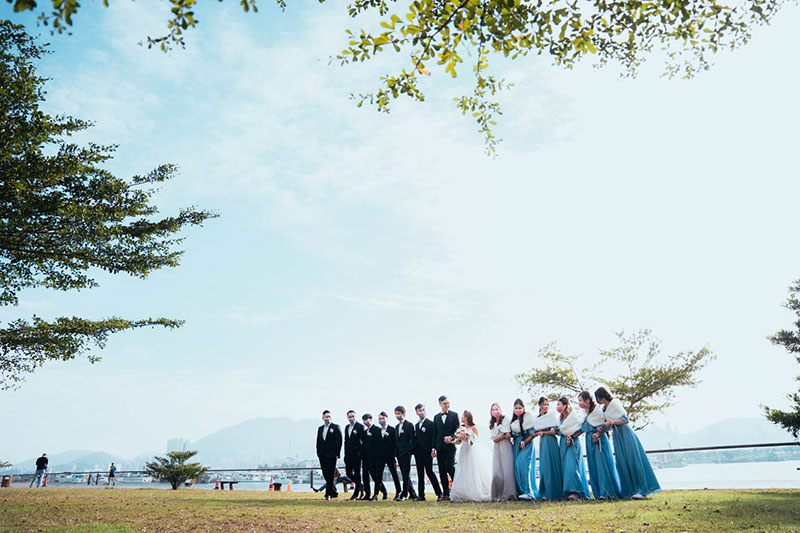 [From: This Couple's Wish To Marry in 5 Years Came True / Photo: Koody Pixel]
(7) Strike a balance between flexibility and conformity.
Your girls have different personalities. If you're open, allow them the flexibility to keep their personalities with their dress styles. If you're going for the same dress style for everyone, think of what will best work for everyone.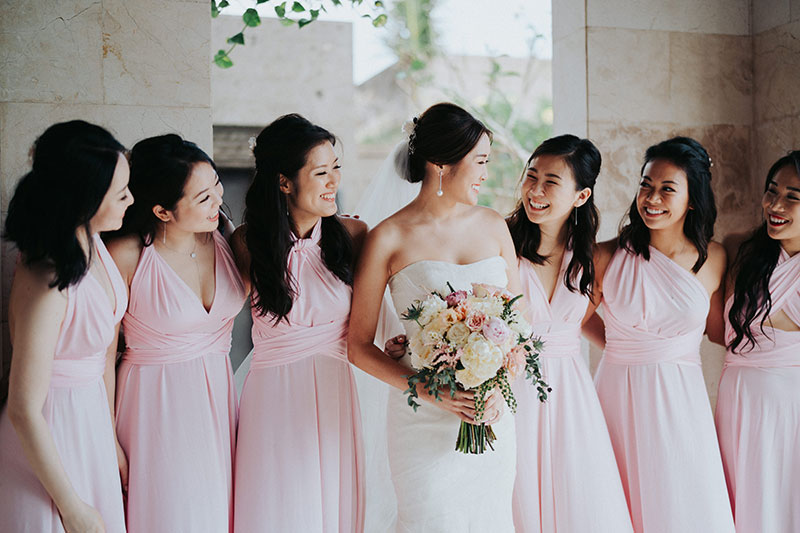 [From: Choose Your Vendors Wisely, Says This Couple Who Wed in Bali / Photo: Terralogical]
Looking for more dress ideas for your bridesmaids? Read these.