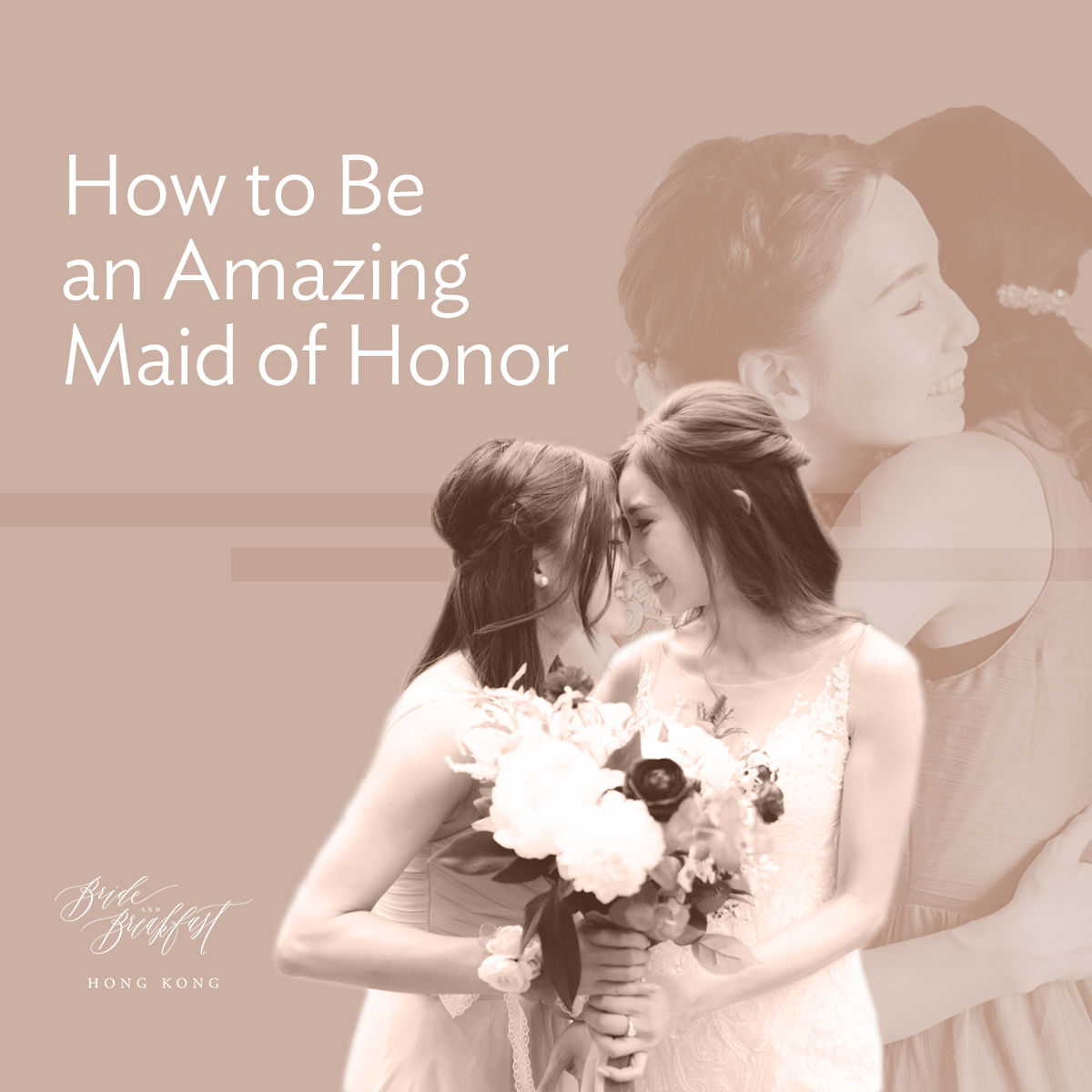 [From: This Traditional Hong Kong Wedding is Extra Heartwarming and Touching / Photo: Ming Yung Photo]
Have you been chosen to be a Maid of Honor? Congratulations! As a Maid of Honor you're the bride's right hand, number one source of support (after the groom), and overall helper. But apart from that, you're also her confidant and most trusted ally for everything and anything wedding planning related. Here's what you can do to live up to the role and be the best MOH your bride could ever ask for.
(1) Take initiative.
Many brides get overwhelmed with everything they have to do. Take initiative when you see your best friend feeling lost or looking stressed. Better yet, step in early on so it doesn't even have to come to that point.
[From: A Sweet Wedding at Cotton Tree Drive Marriage Registry Followed by A Fun-filled Lunch at AMMO / Photo: Martin Aesthetics]
(2) Offer to accompany the bride.
Many times the bride and groom dive into wedding planning head on together. But that doesn't mean you can't offer to help. There are things that only a fellow lady will understand and there will be times when the groom is busy. Part of taking initiative is offering to be by you bride's side at any given time.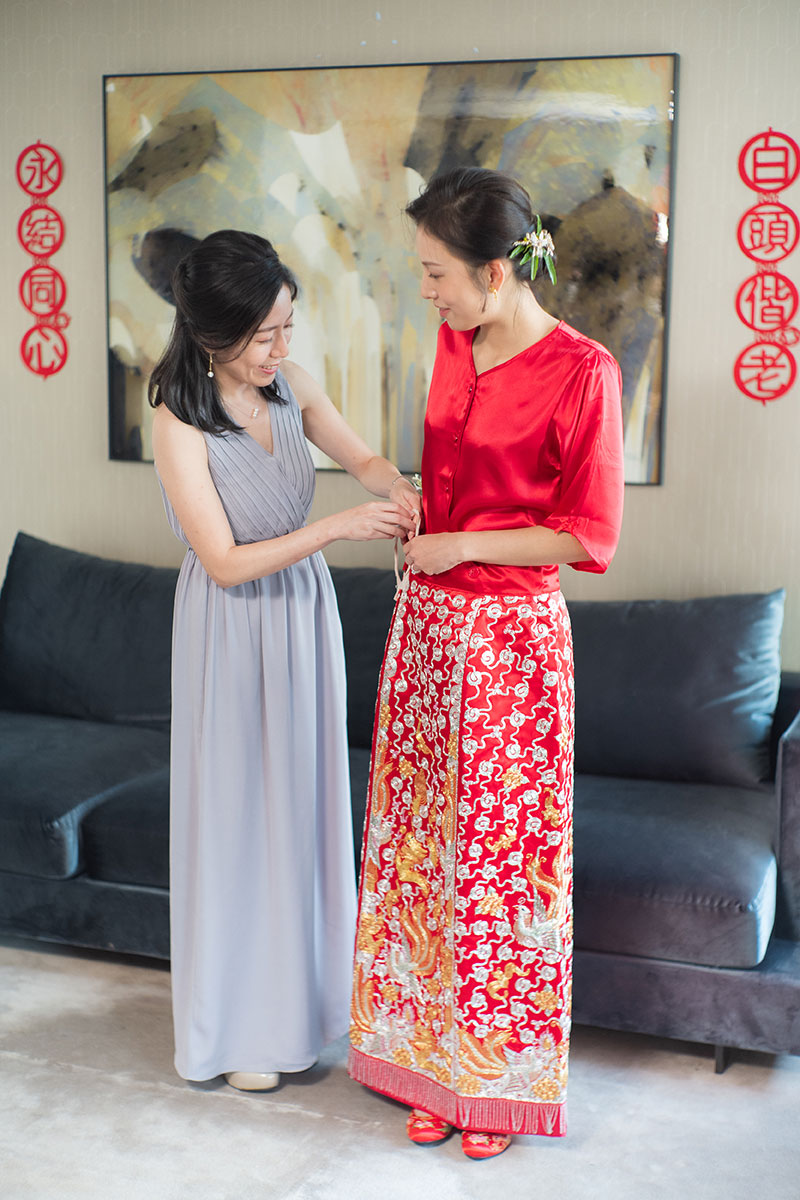 [From: A Sweet and Simple Red and White Wedding at The Murray / Photo: Steven C Photography]
(3) Get the bridesmaids involved.
Even if you're ready to help your bride on anything and everything, wouldn't it be even better if the whole tribe steps in too? You can get a lot more done if there are more hands to help out.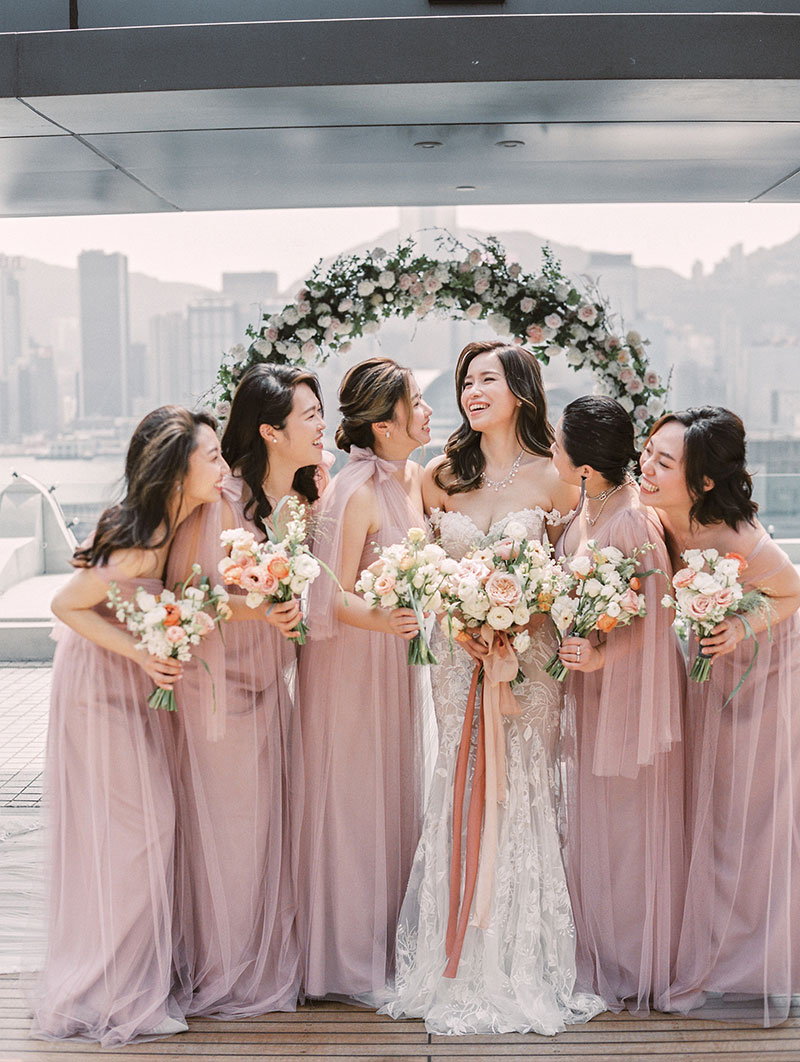 [From: An Ultra Chic Wedding at The Peninsula Hong Kong with Only 20 Guests / Photo: Jenny Tong Photography]
(4) Lead the tribe.
With more people involved, the chances of problems may be higher, too. So, as the MOH, lead the rest of the girls and keep conflicts at bay. More importantly, should anything happen, try to fix things with the girls without having to involve the bride, if you can. The less stress for the bride, the better.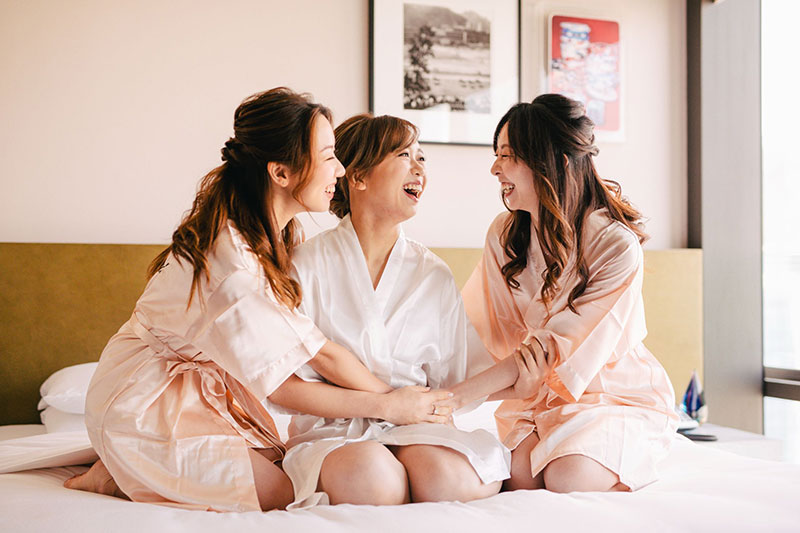 [From: A Romantic Glass House Wedding at Crown Wine Cellars / Photo: The Hour Gallery]
(5) Be the bride's go-to girl.
What does it me to be a go-to girl? It means that you have your bride's back all throughout the wedding planning journey. You know how you've been there for each other through thick and thin? Extend the friendship and love even more now that she's about to embark on this new and exciting journey.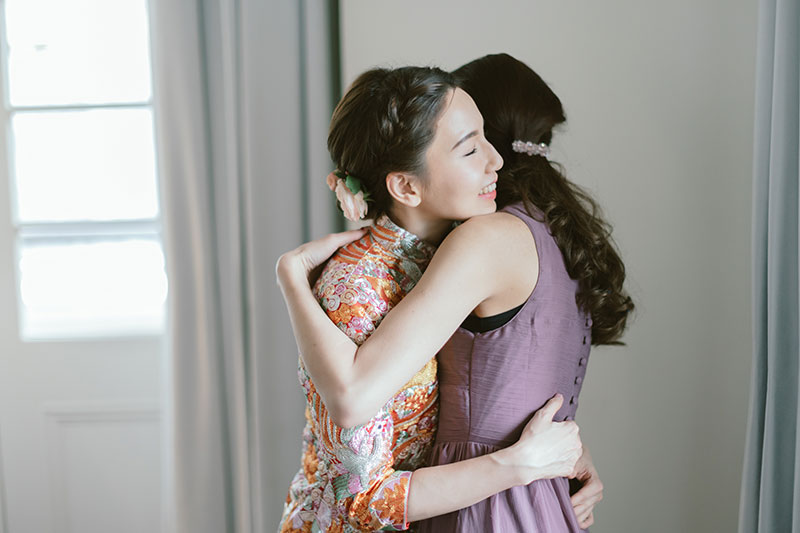 [From: This Couple Went for A Neutral Palette for Their Wedding at House 1881 / Photo: Mattie C. Fine Art Wedding Photography]
(6) Throw the best bachelorette party ever!
Celebrate your best friend by giving her the best bridal shower party ever! Make it a night to remember because it's the last time you'll be able to spend precious time with her before she becomes a Mrs. To get you started, here are some blogs that will help you plan an amazing bachelorette party.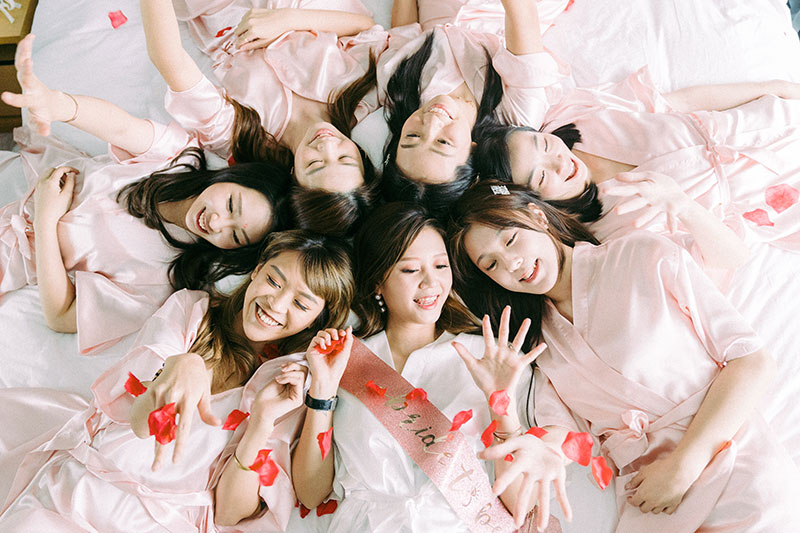 [From: This Bride Celebrated Her Last Few Days as a Single Lady in Style / Photo: Michelle Kwok Photography]
(7) Deliver a heartfelt wedding speech.
Ah yes, as the MOH, you will be delivering a speech or toast during the wedding. This is the time you can share special anecdotes about the bride and her relationship with the groom, as well as your well-wishes for them. Make your speech a heartwarming one–the kind that will bring tears to your bride's eyes!  Read this to find out how to deliver a memorable Maid of Honor speech.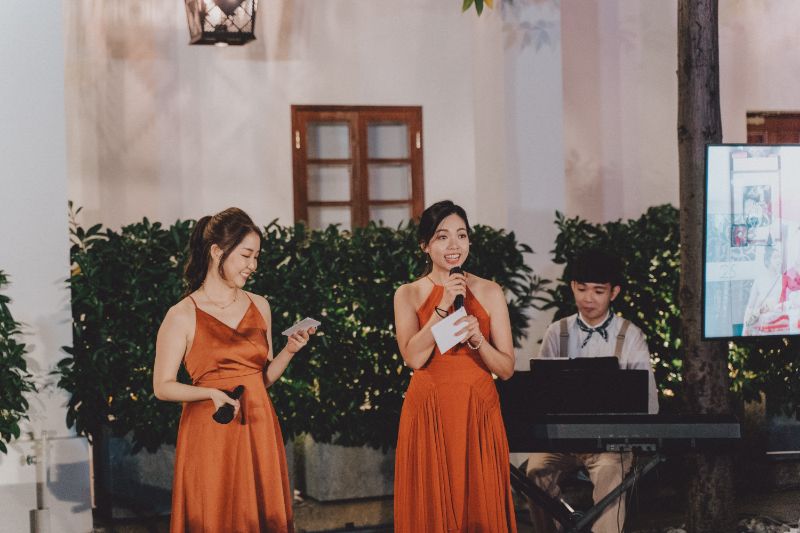 [From: This Couple Sang During Their Rust-themed Wedding at House 1881 / Photo: Moonbird Production]
(8) Go the extra mile.
Lastly, in whatever you do for your bride, always go the extra mile. Being the Maid of Honor is truly an honor. It means your brides deems you someone very close and special. She chose you among all others because she trusts you to be by her side. What do you do with this kind of trust and affection? Do everything in your power to make her wedding planning journey and wedding day, the best moments of her life. EVER.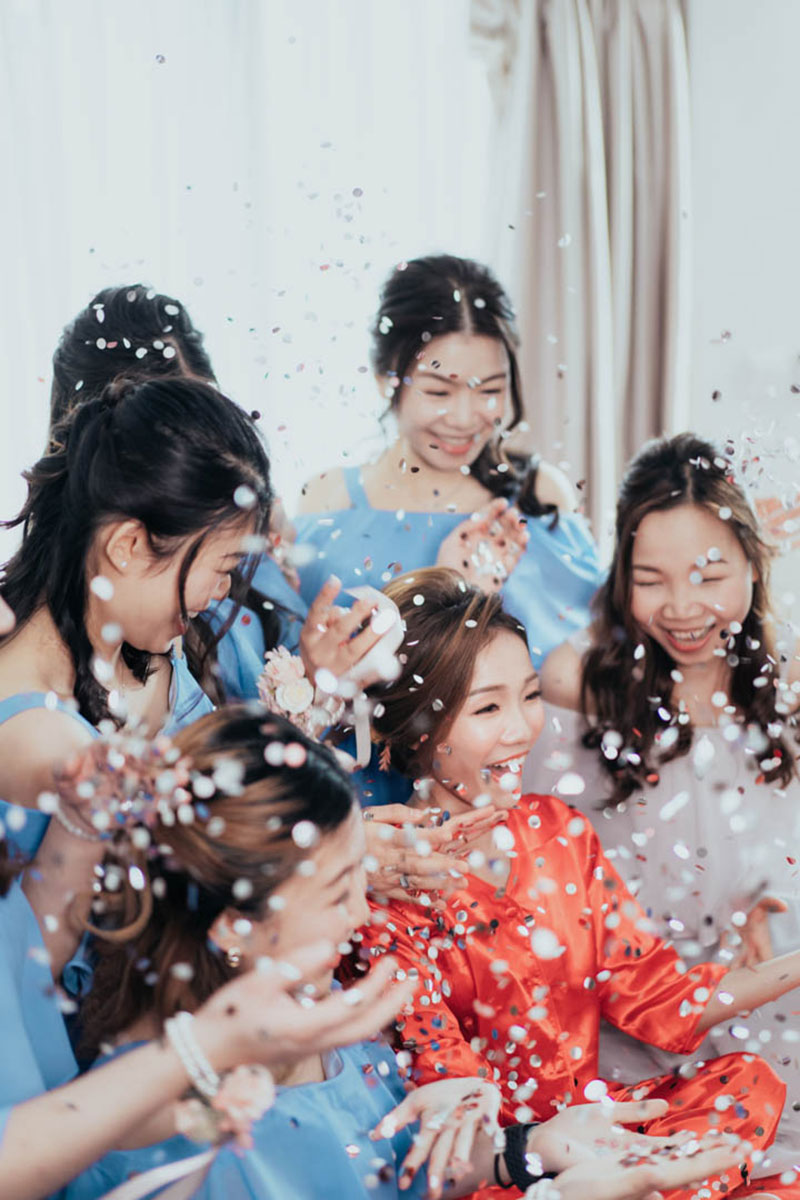 [From: This Couple's Wish To Marry in 5 Years Came True / Photo: Koody Pixel]