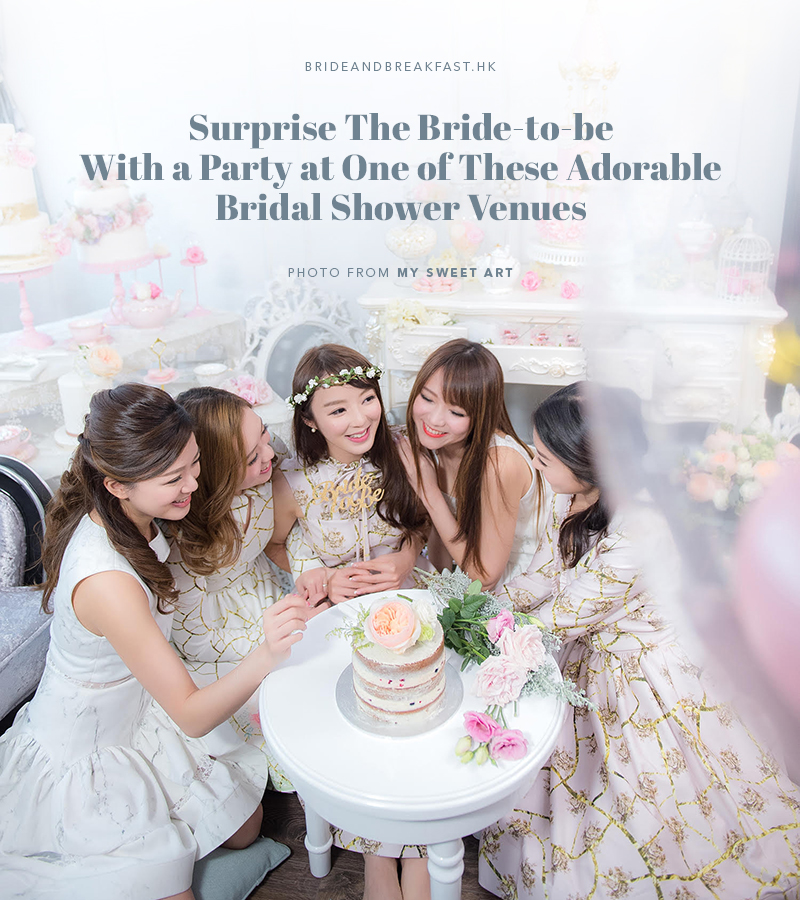 Your best girl friend is tying the knot, and it's time to have one last girl's day out with the whole bride tribe. We listed out some fun party ideas that you can do in this article, and today, we're giving you another list, this time of venues! Yes, finding the perfect place to celebrate your bride's last remaining days as a single woman is also of importance. So check out these locations now and book one soonest!
(1) My Sweet Art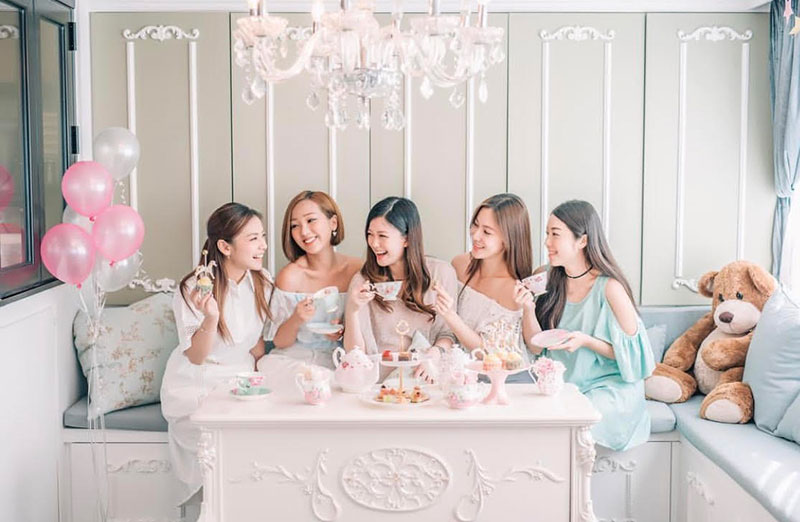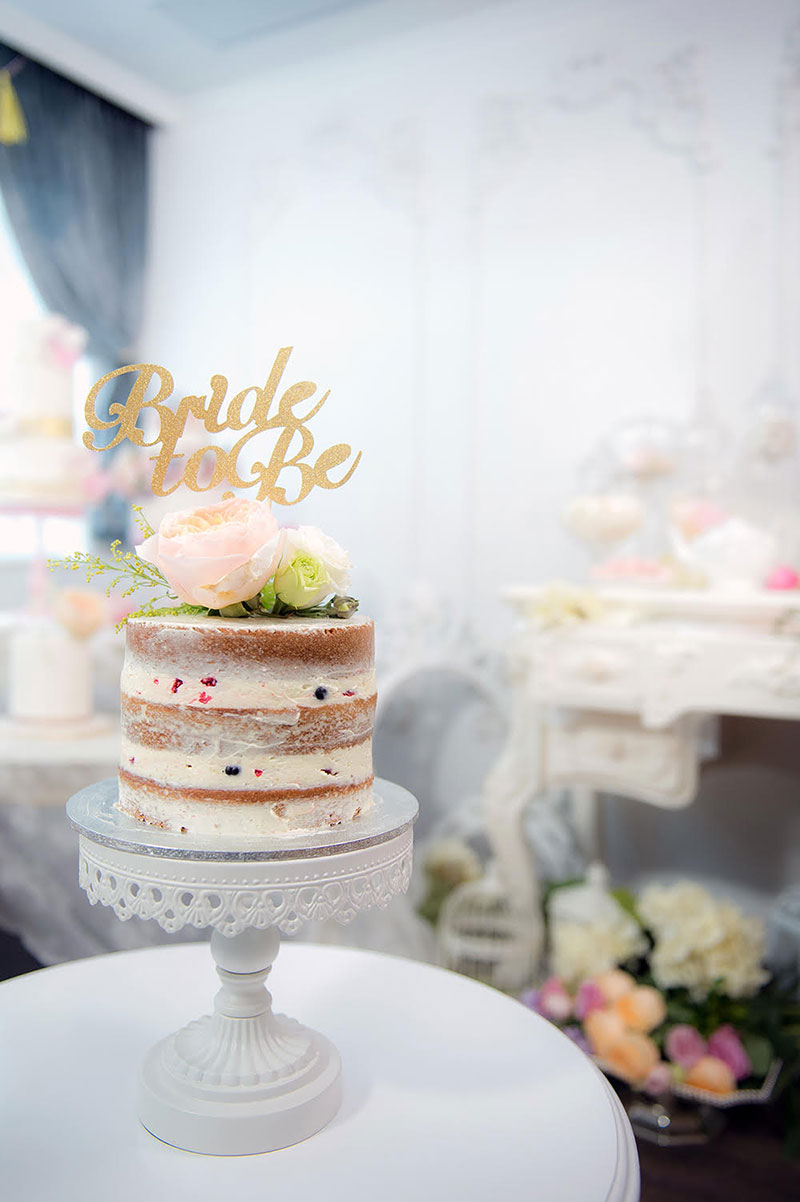 Is your bride bestie a sweet lover? If yes, then this place might be the right one for your bridal party. My Sweet Art HK, known for their cakes and artfully made sweets also offers tea party and venue rental packages that already include a candy corner and decorative cakes, plus more! The packages also include basic decorations and to option for D.I.Y. workshops. How cool is that? We're eyeing the lipstick workshop, but there's more so do check it out!
Rates and Details:
Option 1: Tea Party (Inclusive of with tea sets) – Minimum charge is HK$1980 for up to 8 people, an additional charge of HK$258 per person will be necessary for groups of over 8 people.
Option 2: Venue Rental (Inclusive of free drinks) – Minimum charge is HK$2200 for 3 hours.
Basic decorations and banners are included in the packages.
D.I.Y. workshops available: preserved flowers workshop, cupcakes workshop, etc.
Helium balloon packages are available.
Packages include discounts for cake orders.
Photography packages are also available upon request.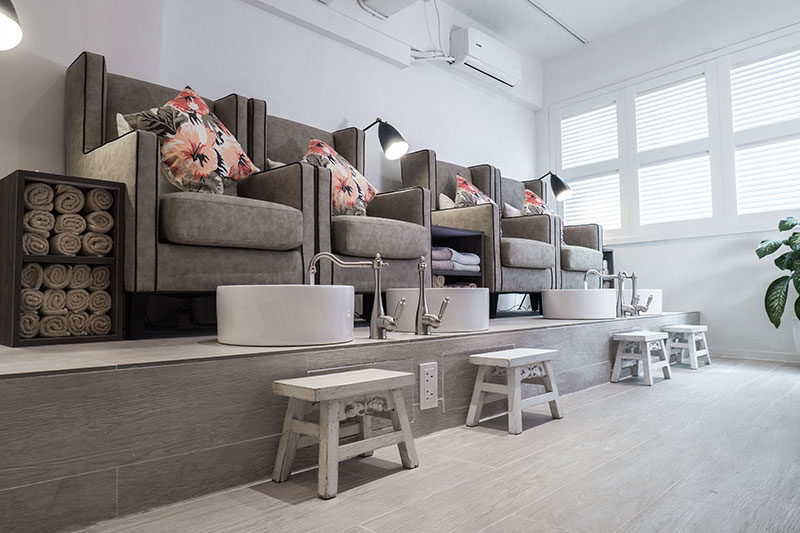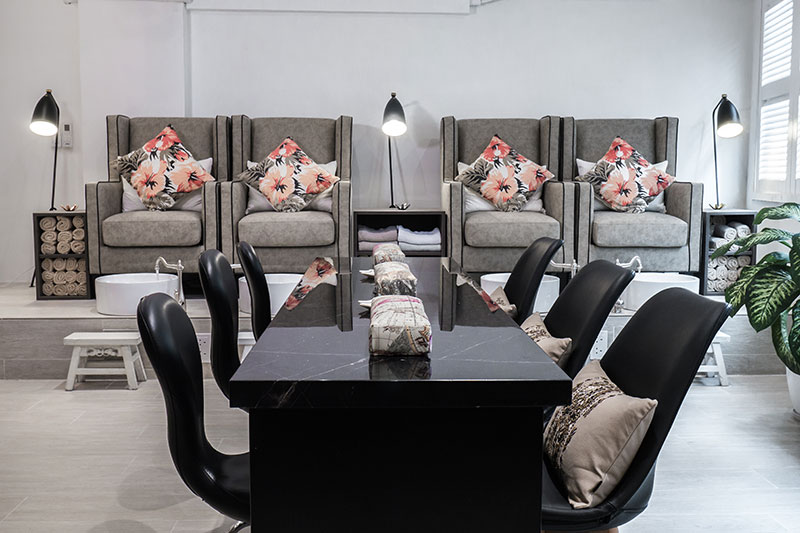 Melomist, a woman's loved beauty and wellness center, complete with facial treatments, massages, waxing, brow and lashes services, spa services, and even pre and post-natal treatments. Relaxation in any and every way is definitely a good way to go if your bride-to-be wants to escape wedding planning and just chill. Bring in the whole girl gang and you have a beauty party like no other.
Rates and Details:
Starting rate for a minimum of 8 people for a 2-hour private event is HK$400 per person.
All services on the treatment menu are available at spa party, most common chosen treatments are nail and massage services.
Some snacks and one bottle of a sparkling drink is provided and all the guests will receive a HK$200 cash voucher for future visits.
Spa parties are completely exclusive during the booked hours.
There is a 10% of service charge based one total treatments.
(3) Luxe Manor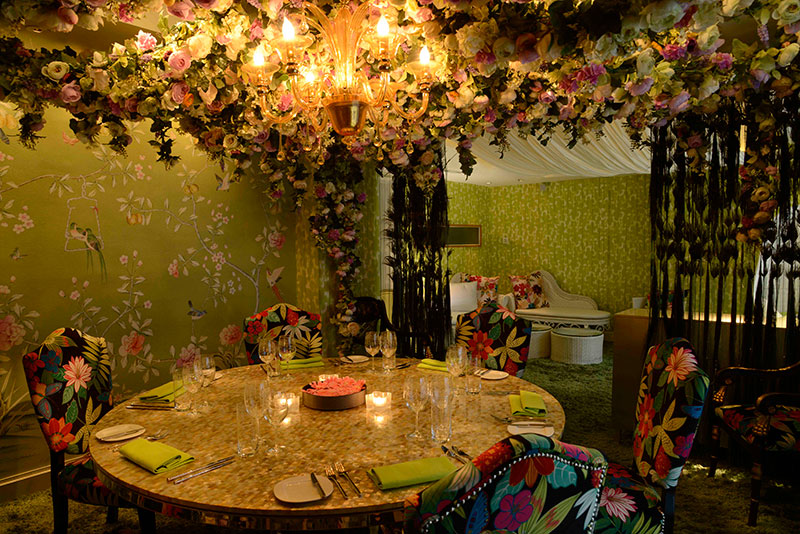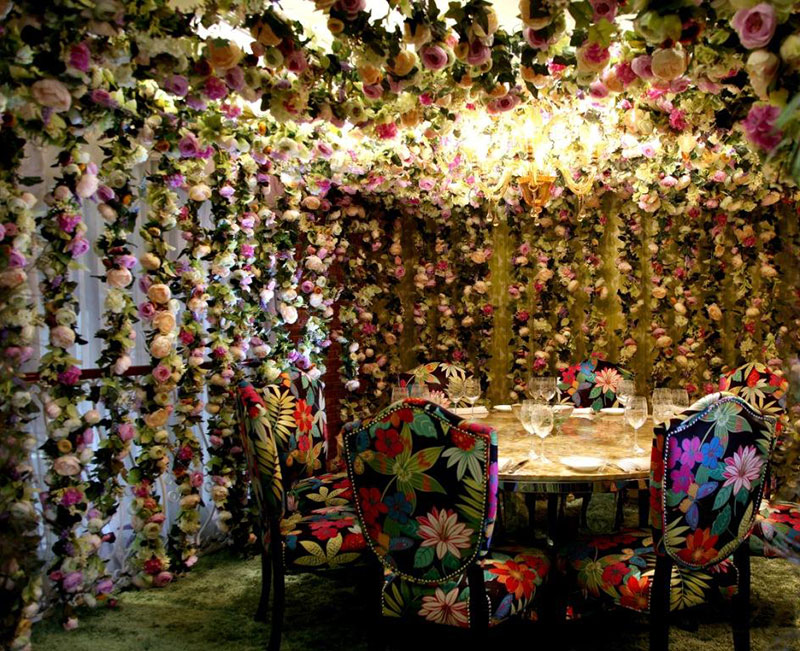 The Luxe Manor, a luxury surrealism-inspired boutique hotel located in Tsim Sha Tsui, is surely an ideal location for the once-in-a-lifetime event. It comprised of four blissfully decorated private rooms, where guests can sample the Nordic specialties. Walking through the sparkling pathway to the private room, Nordic Summer, that comes with carpeted floor in a fresh green hue, curtains laden with a peacock feather, and dramatic flower-lined walls will make you feel like you're in a summer garden. How about a romance-filled afternoon tea session with the bride squad at this place?
Rates and Details:
Starting at HK$350 per person for a minimum of 6 persons.
The Bridal Shower package includes 2-hour usage of the private room with the enjoyment of an afternoon tea set, a glass of sparkling wine, and coffee or tea.
All prices are subject to 10% service charge.
Afternoon tea sessions start from 3:30 p.m. until 6:00 p.m.
There's a minimum charge of HK$3,000 for any 2 hours within 10:00 a.m. to 6:00 p.m. and tailor-made menus are available.
(4) The Girls Room by QueenEco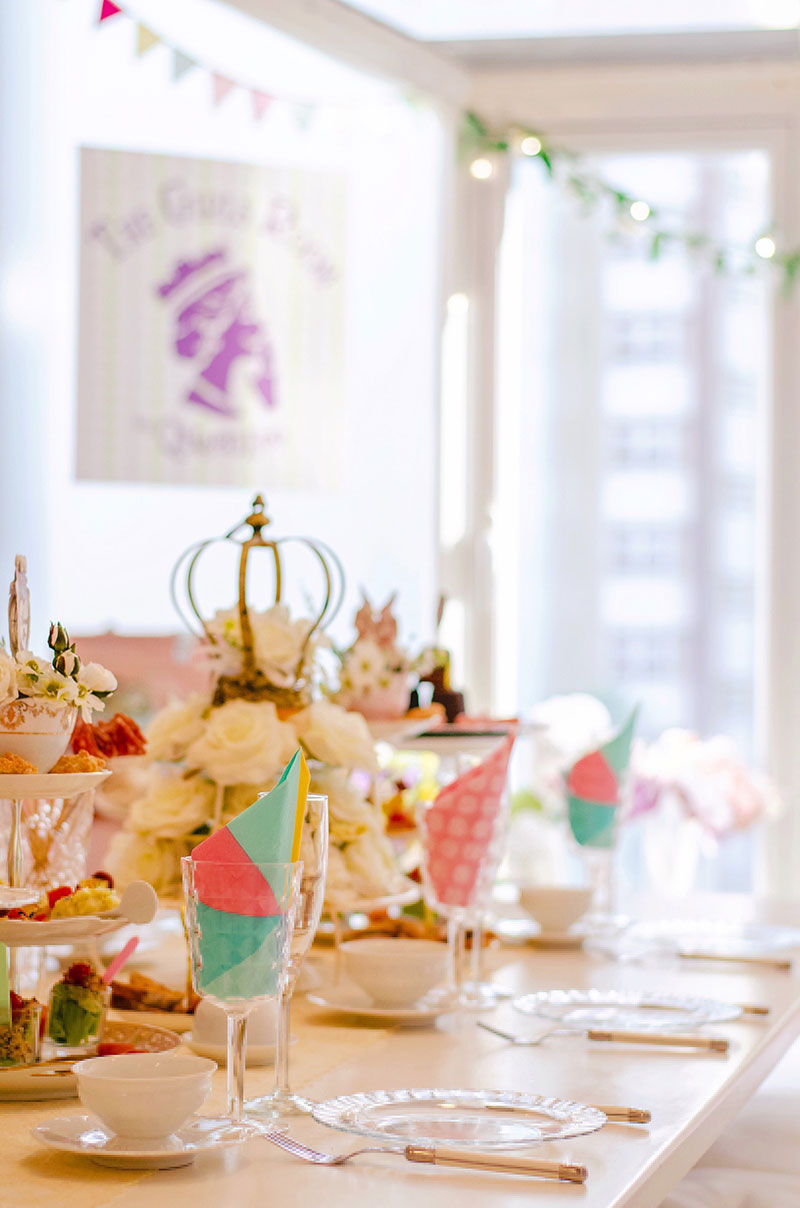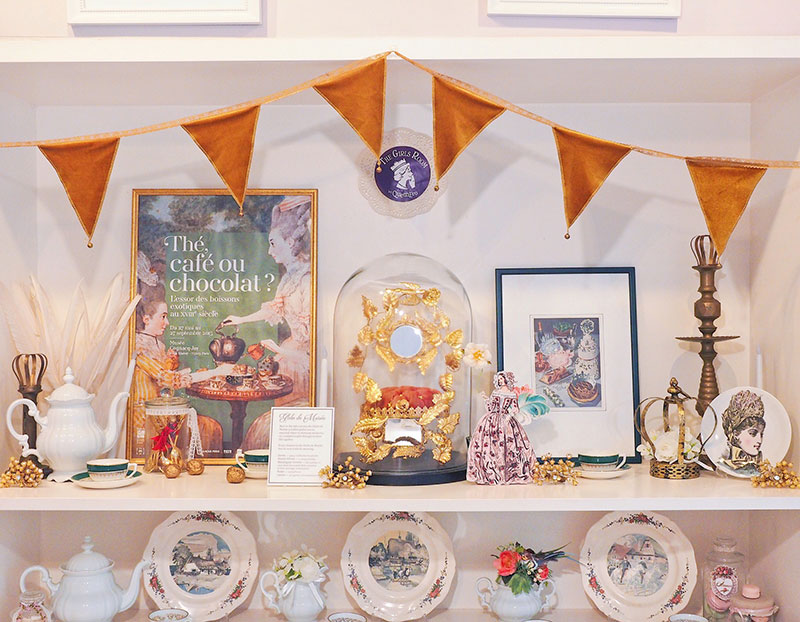 Tucked in the charming neighbourhood of Sheung Wan, The Girls Room by QueenEco's home-style tea party services have been elaborated from bridal showers to baby showers, birthday celebrations, and cozy wedding receptions. The Girls Room sprouted from her passion for curating a comprehensive bridal shower every girl would wish for. Gather the bride squad into a private tea room well decorated with a personalized backdrop for the bride-to-be and vintage collectibles handpicked from France, including a range of bridal must-haves according to the French tradition. Every guest will enjoy total privacy to chat freely while savouring a full range of hearty tea-time delights that represent different regions in France.
Rates and Details:
The classic 3-hour comprehensive package comprehensive package is HK$590 per person, with a minimum of 6 pax.
The package is inclusive of decorations, food and beverage, greeting cards, hairpieces, and photos props.
In addition, a complimentary bottle of French Rosé Sparkling Wine, and a limited edition house-designed gift set for the bride-to-be will be offered.
The QueenEco team will be there to help with group photos.
Additional time, professional photography services, and workshop arrangements are available upon request.
The Girls Room by QueenEco is a member-only private tea room, free online membership registration prior to booking is required.
(5) Cooking Fever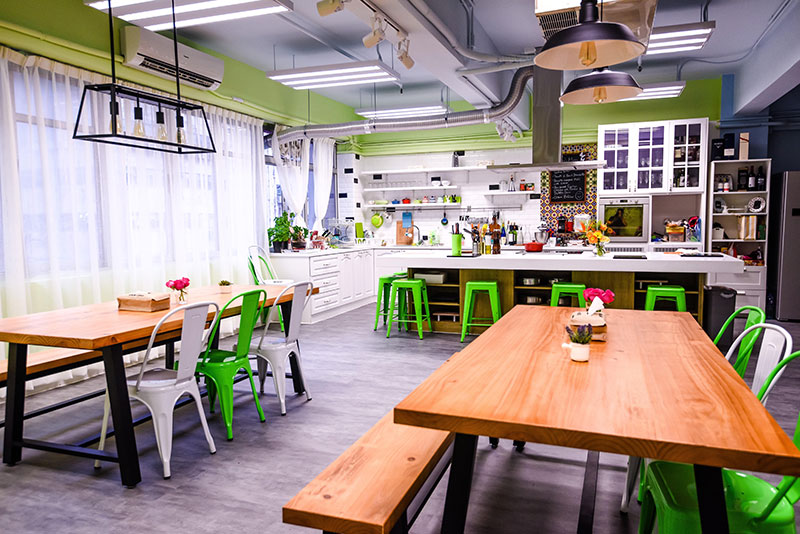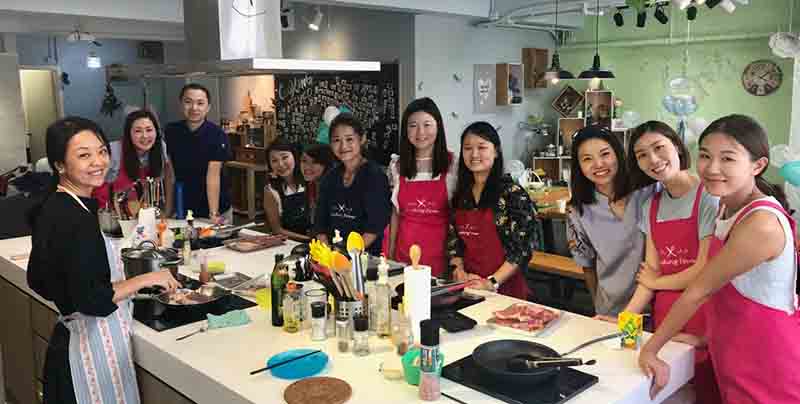 If your bride-to-be is a cooking enthusiast, or she wants to make sure to serve her husband-to-be unforgettable dishes that will not only fill his tummy but also his heart, here's the place for you! Cooking Fever is a foodie paradise that offers cooking classes in a very cozy environment. The cooking classes come in all forms–from classes that cook the secret techniques of cooking in just three hours, to simple yet mouth-watering three-course western cuisines and pastries. Share the joy of cooking with the whole bride tribe at Cooking Fever!
Rates and Details:
Starting rate per head or minimum price charge is HK$620 per head for 3 hours.
Inclusive of use of the cooking studio, which is a 1,800 sq. ft. fully equipped kitchen.
Packages offered include a private 4-course western cuisine cooking party in 3 hours, where the cooking tutor will prepare the ingredients and clean up after cooking.
Private parties are offered with a minimum of 8 persons.
The venue may be decorated based on your preference and tailor-made Asian-themed menus are available.
(6) Tea Saloon by Another Fine Day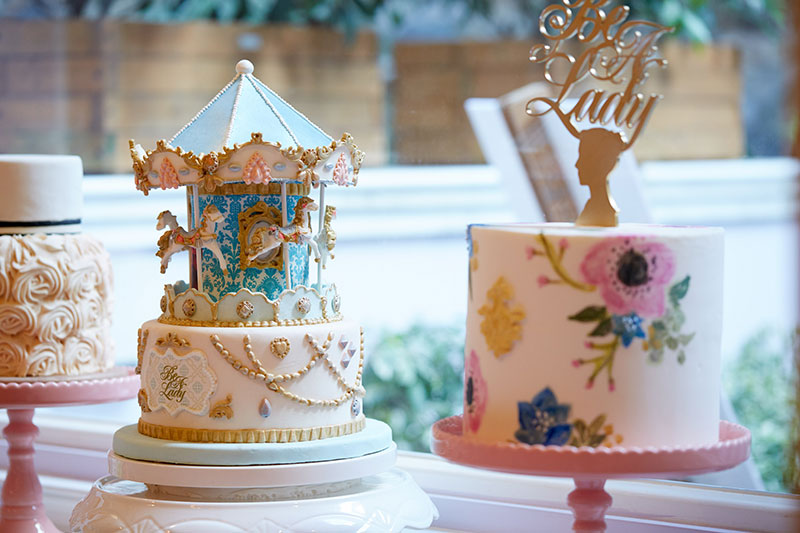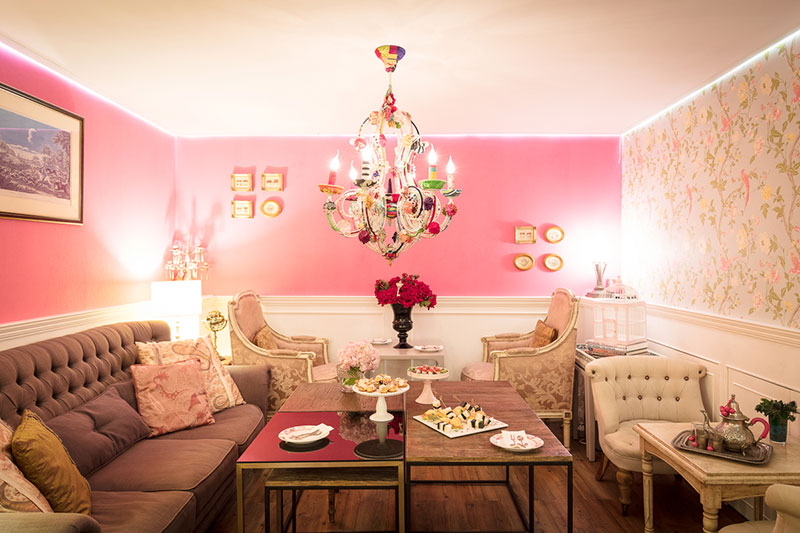 When it comes to a classy bridal shower, nothing beats a cozy afternoon tea session with your best girl friends in a tasteful venue with unique decor and good food. Bedecked with pastel pink shades, Victorian-style furnishings, whimsical knick-knacks, colourful chandeliers, vintage framed paintings, and chinoiserie tea tins, you are instantly transported to a luxurious English cottage at Tea Saloon by Another Fine Day. The venue offers two options for parties. In addition to a scrumptious afternoon tea, the venue also offers cake services and venue decoration packages, making your intimate gathering perfect, memorable and completely stress-free.
Rates and Details:
Option 1: Private Party inclusive of the Following:
Whole venue hire for up to 40 – 50 pax.
HK$588 + 10% Service Charge (Weekend/Public Holidays) / HK$488 + 10% Service Charge (Weekdays).
Minimum Charge: 30 pax.
Tailored Party Menu with 8-10 for items served buffet style or at the tables.
3 hours (12:00 – 15:00 or 13:00 – 16:00 or by request).
Option 2: Semi-private Party inclusive of the Following:
In the Pink Room with sofas and low tables (up to 25 pax) or Violet Room with a high ceiling, tables and chairs (up to 20 pax).
HK$298 + 10% Service Charge per pax, minimum 8 pax.
Menu includes our Chef's selection of 1 scone, 5 savouries, 4 sweets, 1 mini themed cupcake and 1 non-alcoholic drink for each guest.
Choose from 2 seatings (14:00 – 16:00 or 16:30 – 18:30).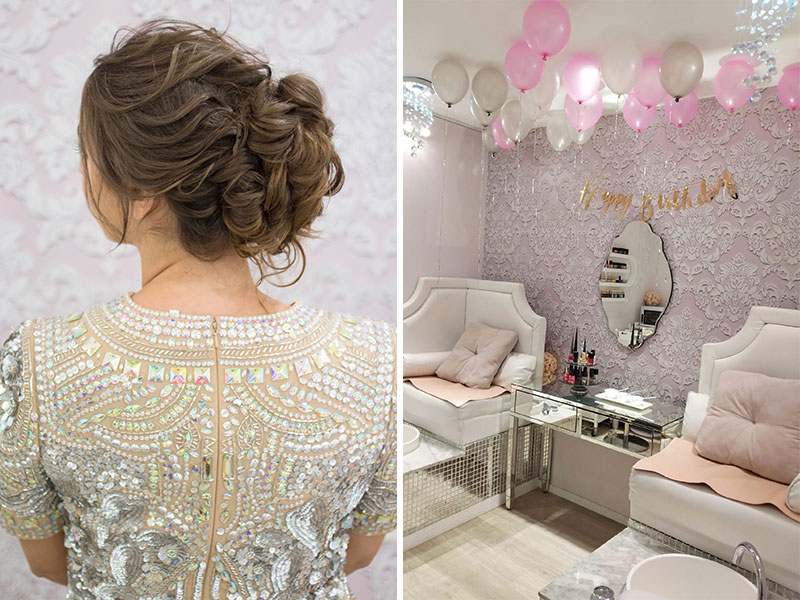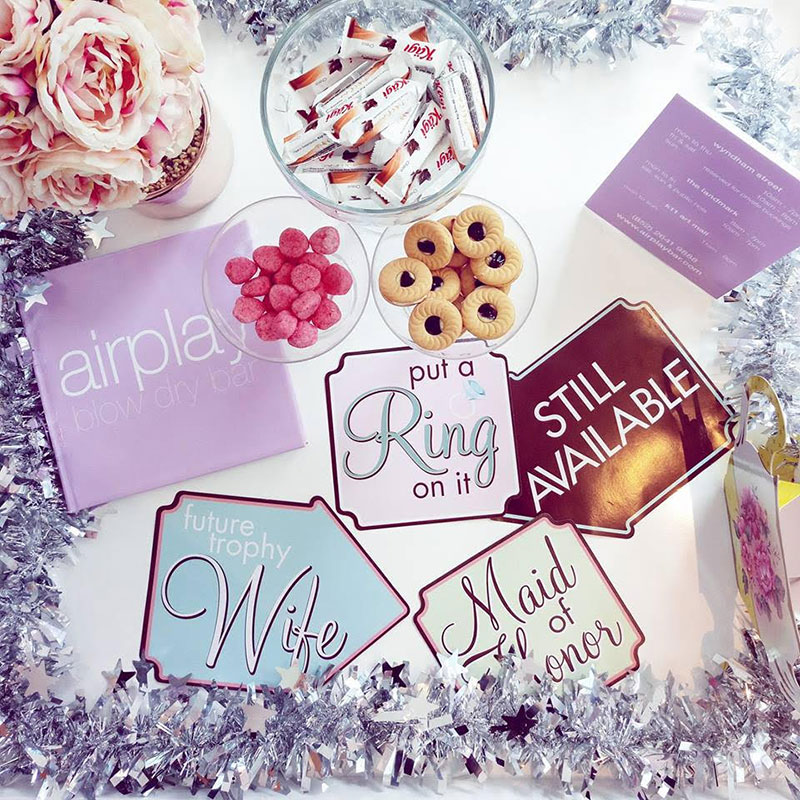 They say diamonds are a girl's best friend, but that was before blow dry bars were discovered! If you want to treat your bride-to-be to a fun makeover day, then head on over to Airplay Blow Dru Bar! Have fun choosing from 12 blowout styles including the classic straight, silk smooth, sea-breeze beach waves, or even a full on glam updo. Let the talented team get you paparazzi-ready for a night out after with the whole gang. There are also makeup and nail artists standing by in case you all want that complete, polished look. Don't worry, everything stays impeccable even after the clock strikes midnight.
Rates and Details:
Staring rate for party packages is HK$1,000 per person
Services include: hair styling, makeup services, nail art services
(8) SOVOS Perfumery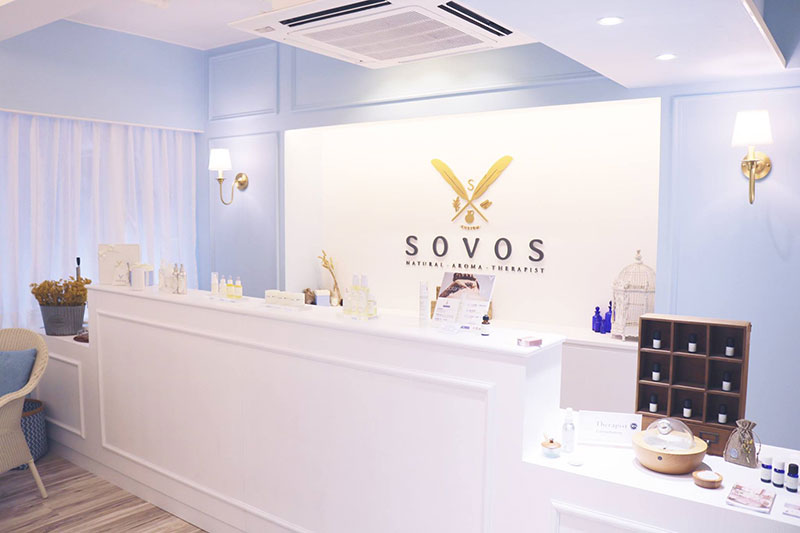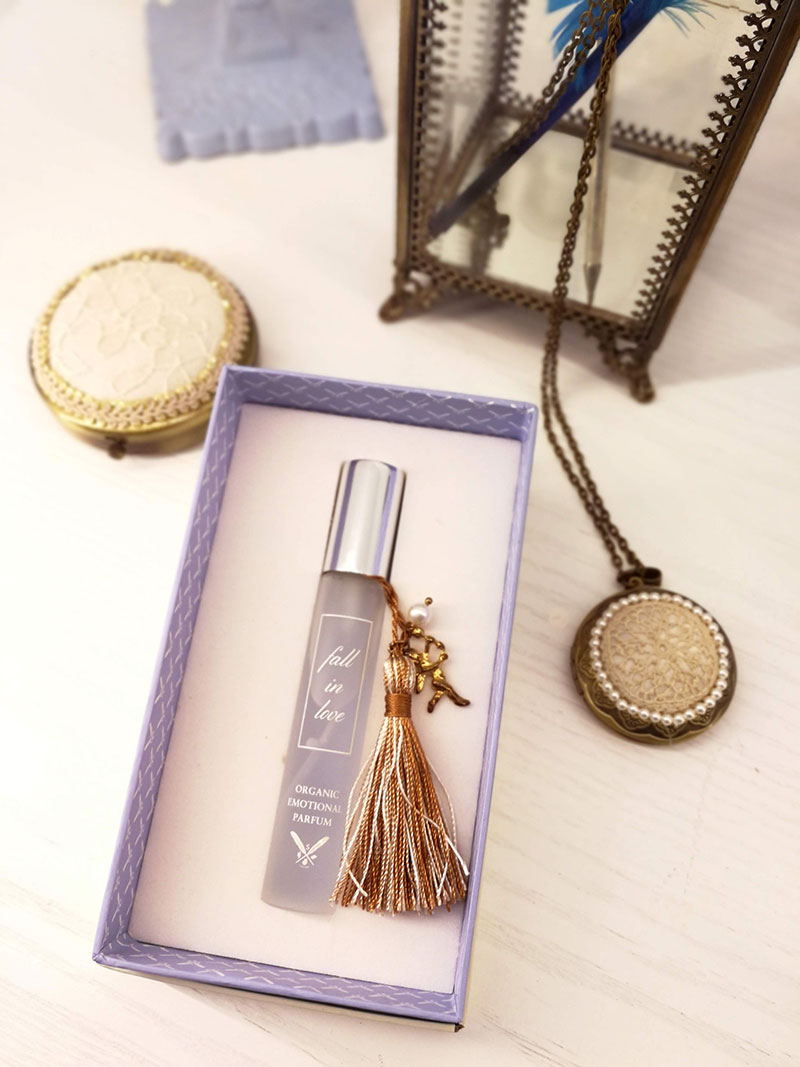 Finally, a unique and special experience altogether, spend some time with the bride squad concocting personalized scents at SOVOS Perfumery! You can all enjoy a relaxing afternoon tea session with SOVOS's artisan perfumer and indulge in luxurious perfume ingredients and inspiring culinary creations at the same time. It will be a feast for the senses and you all get to take home a scent that represents a special moment for everyone.
Rates and Details:
Each person's own unique perfume creation will be turned into a 15ml perfume to bring home.
Starting rate is $350 per person for a minimum of 6 persons.