As part of the bride tribe, you (and some of the other girls) are tasked with planning the bridal shower. Before you start out with the planning, it will be best to acquaint yourself with the common etiquette rules for bridal parties. A good host should know all these and abide by them. Let's begin!
(1) Who takes the lead?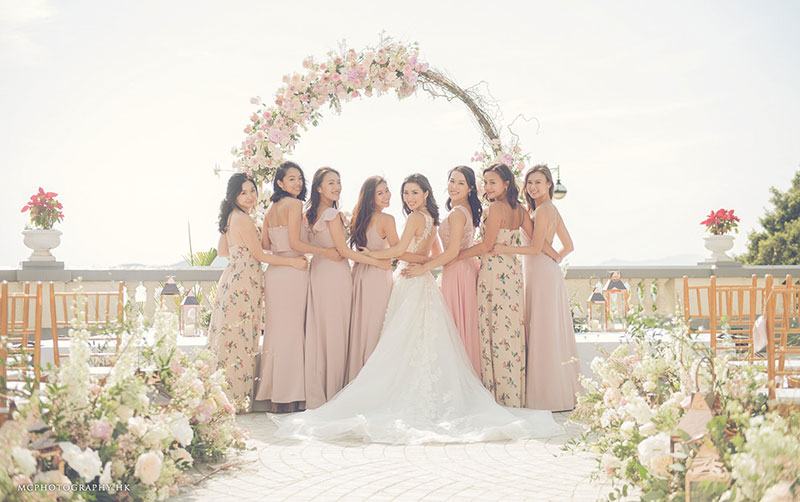 [From: Tones of Soft Blush Made This Wedding Exceptionally Dreamy / Photo: MC Photography]
Common practice dictates that the maid of honor (with the bride tribe backing her), a family friend, or a member from the in-laws hosted the bridal party because people found it in bad taste if the bride's mom hosted the party. Nowadays, however, any person can host. In fact, some brides have several bridal parties hosted by different sets of friends – friends from work, friends from school days, etc. In the end, it really depends on who wants to throw a party for the bride; anyone can take the lead!
(2) Who can be invited?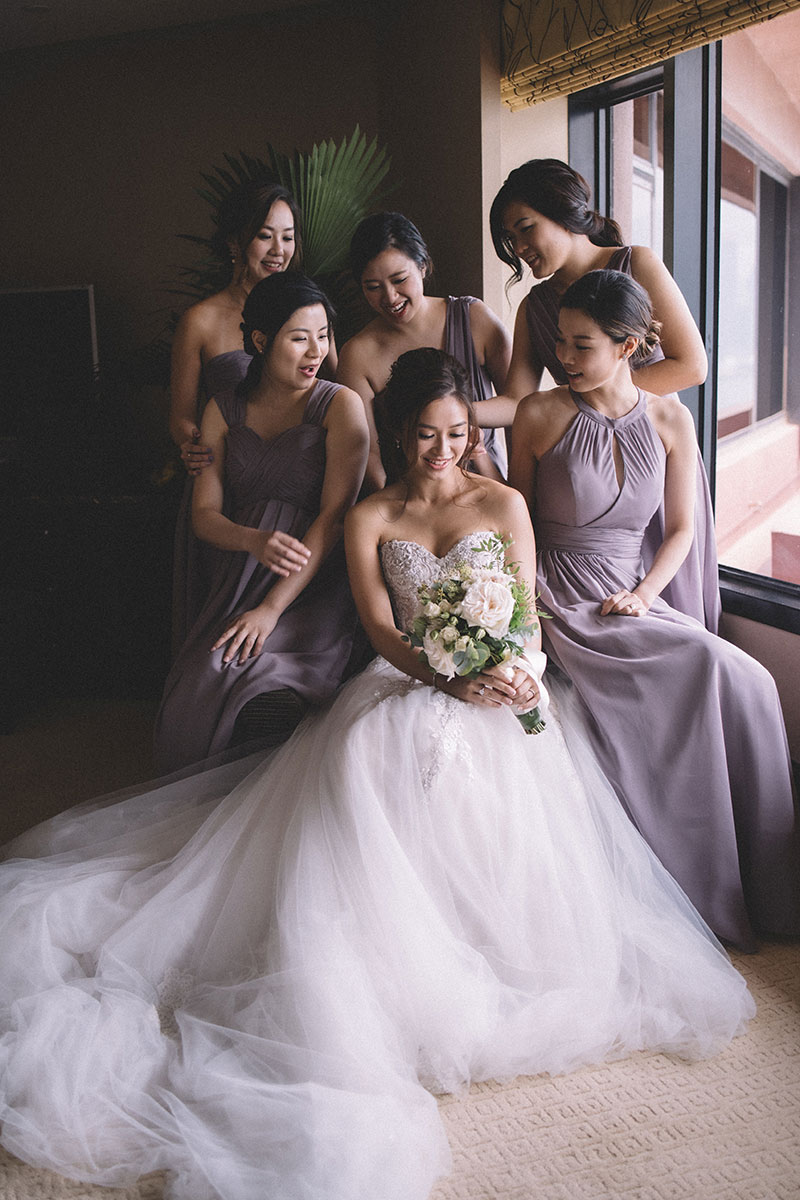 [From: This Bride Wore a Beautiful Sweetheart Cut Gown During Her Wedding at Intercontinental Hotel Hong Kong / Photo: Patrick Photography]
The only thing you have to be careful with when inviting people to the bridal shower is making sure that all those you do invite are also invited to the wedding. Other than that, it's really all up to you and what you think your bride will like. She might prefer a small, intimate gathering. Or in contrast, she might be thrilled to have everyone present. Connect with the bride's friends to get in tough with all those who matter to her and whose presence she will appreciate.
(3) Does the bride have to know?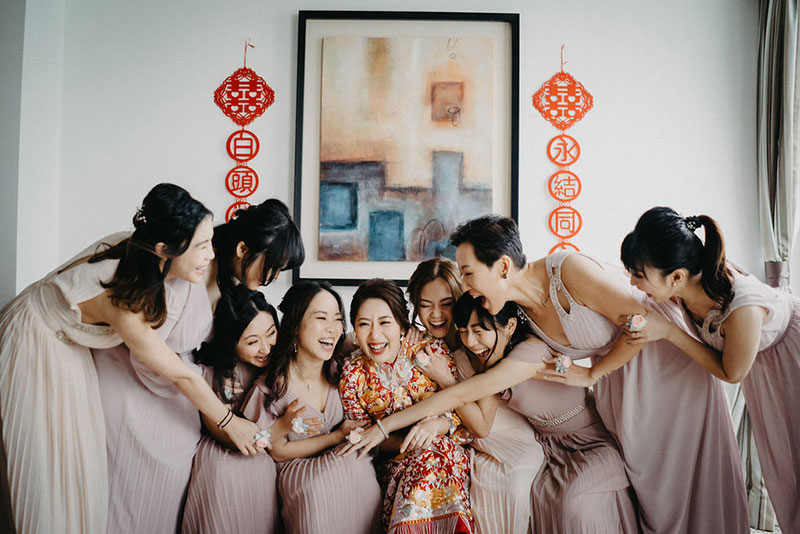 [Photo: A Delicate Blush and White Wedding That's Overflowing with Emotions / Photo: Emma Fok Photography]
The answer is no, she doesn't need to know, but it's okay also if she does or she figures it out along the way! You can also opt to keep it top secret and surprise her on the day of the party; it's up to you girls.
(4) If the bride knows, should you involve her in the planning?
[From: This Couple Had The Personalized Details During Their Wedding at The Helena May / Photo: Jan Wong Photography]
If she wants to, you can involve her. But ideally, this bridal shower if your (you and the rest of the girls') gift to her, in a way. In that light, it will be better if you all just take the reins and let her sit back, relax, and just arrive for her party!
(5) Should tokens or "thank you" gifts be given to attendees?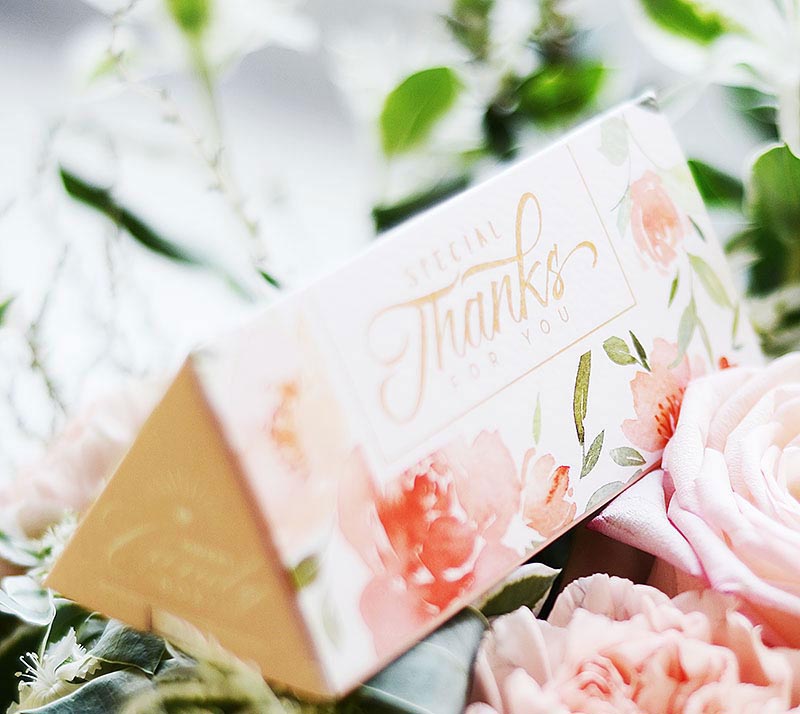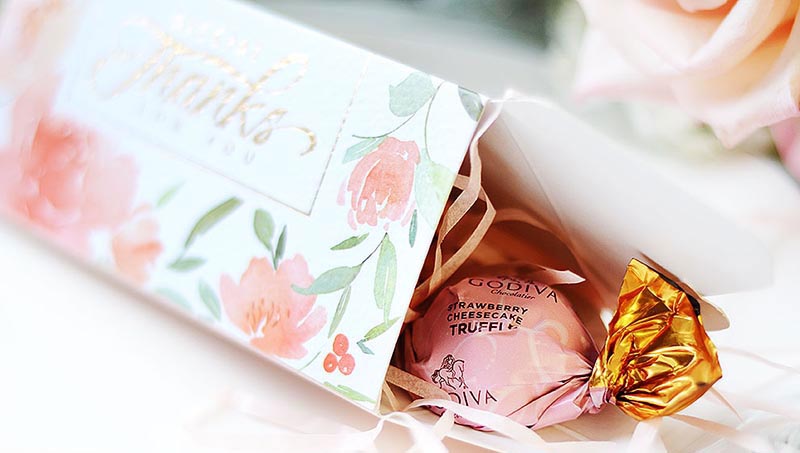 [From: 17 Personalised Wedding Favors Packaging Designs from Taobao]
As a courtesy to all those who attended, a small "thank you" note should be enough. But of course, giving a little token as remembrance of all the fun you had will also make the event extra memorable.
(6) Who's supposed to pay?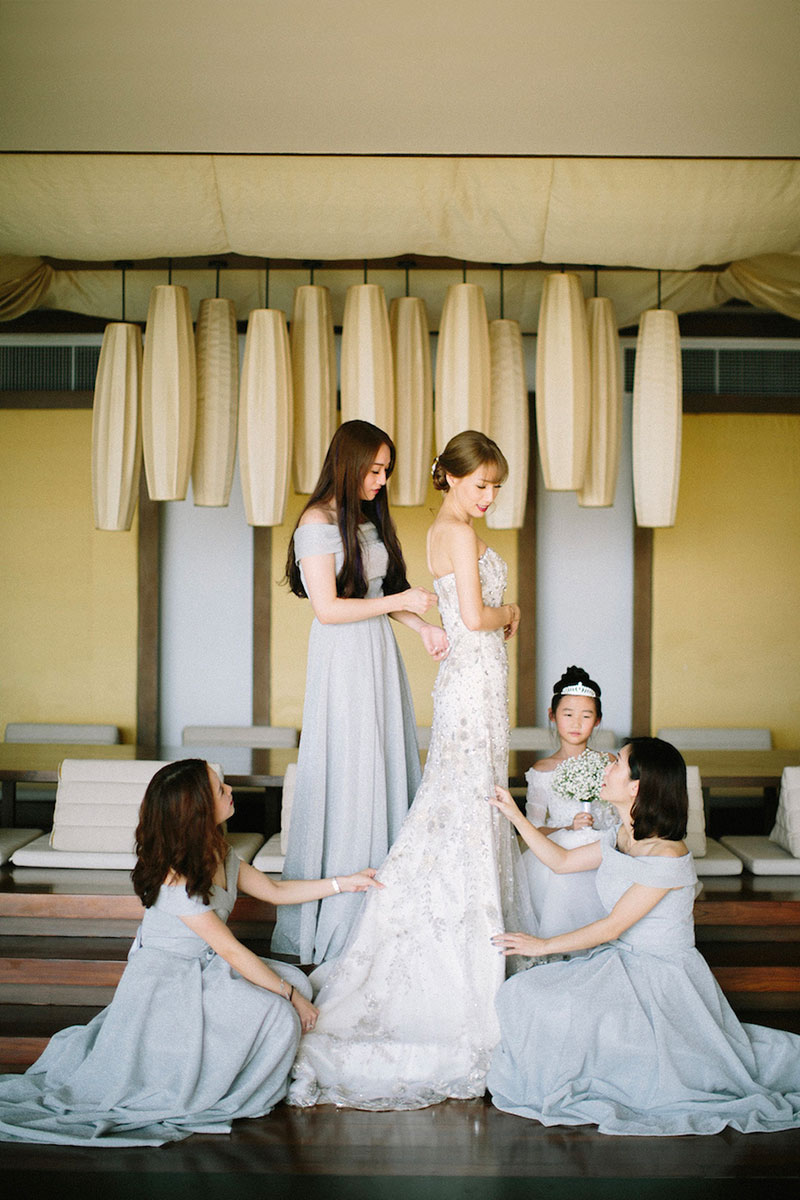 [From: This Classic Wedding is Adorned with Beautiful Details in Hues of White and Gold / Photo: Saya Photography]
Because it's a party you're all throwing for the bride, the polite thing to do as hosts of the party is to share in the cost of the party. The bride should not be obliged to pay–unless of course she insists on doing so. This is especially true for smaller gatherings. However in some cases, bridal showers take place in other countries, like in southeast Asia–Japan, Thailand, Taiwan, Korea. When this is the scenario, it can get costly and therefore, everyone pays for their own expenses, including the bride.
(7) Finally, when is the best time to hold the bridal party?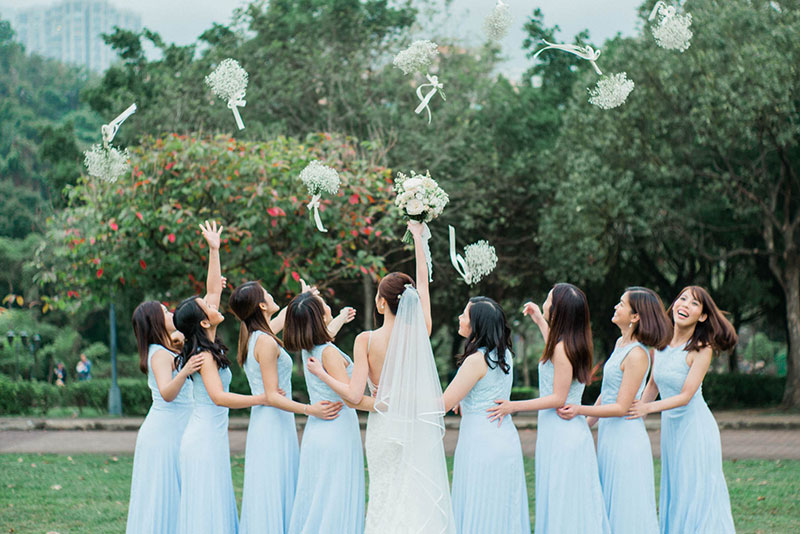 [From: This Bride Donned a Stunning Modern Red Dress for Her Chinese Wedding Ceremony / Photo: StevenC Photography]
The bridal party can be scheduled any time from five months to two weeks before the wedding. But you better check with the bride and try to get an idea of when her schedule is least full. Wedding planning can be time consuming, especially when the wedding draws near. Make sure you find a time that's suitable for her.
There you have it! Now, off you goto start planning for the bride's most memorable celebration before she becomes a Mrs.