Let's be honest, weddings aren't perfect. Many times, there's a miss here or there, and things don't always go 100% as planned. Accidents do happen and the best thing to do is really just keep going and not let it ruin your most special day! Quick fixes are also every bride's best friend. Today, we listed out some common wedding day disasters and the quick fixes you need to know just in case. So, read up and remember these tips, ladies. We hope you will not have to actually use them, in case you do, at least you know you prepared! Let's start.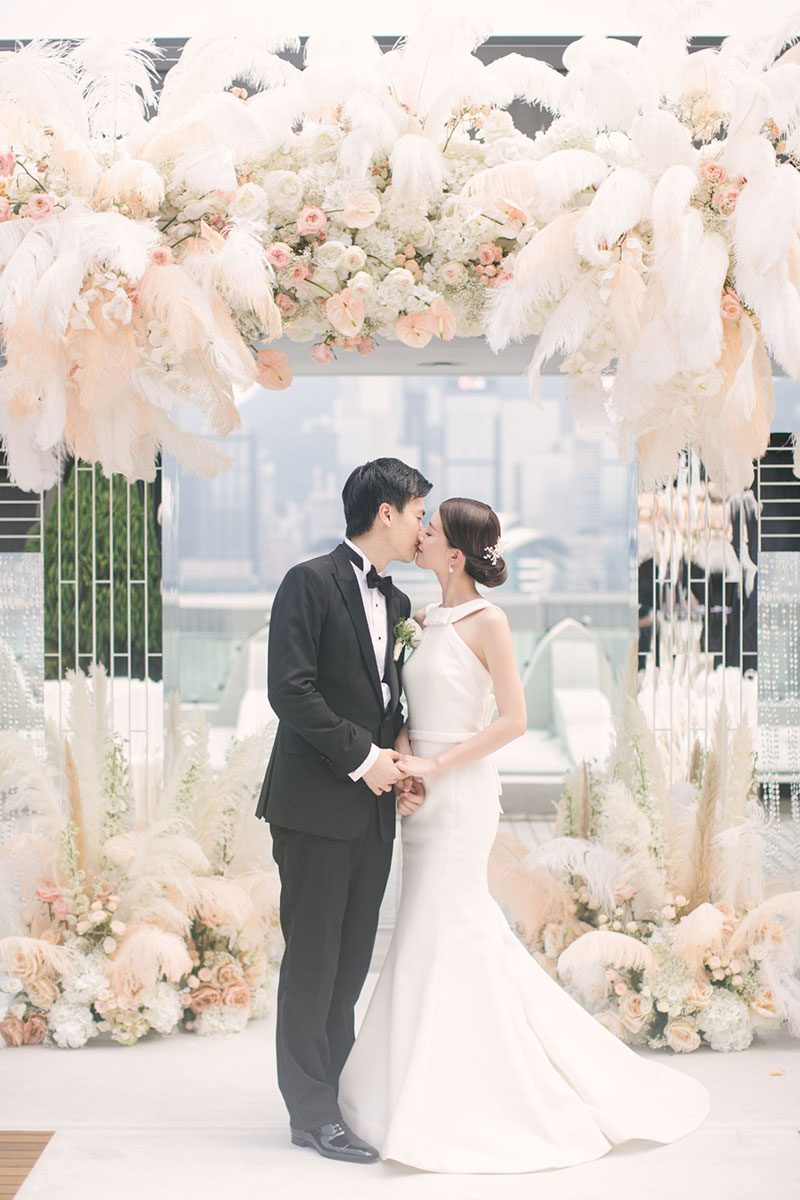 [From: Janice Man's Champagne and Blush Wedding Palette is Utterly Romantic! / Photo: Belle & Olive]
(1) Makeup smudges.
From all the tears of joy, it is absolutely possible for your makeup to turn out messy and runny.
What to do: First and foremost, you should make the necessary preparations for lasting wedding day makeup. This should at least minimize the chances of smears and runny makeup. But if it still fails, don't rub! Dab over the section with tissue or blotting paper. Then, use a brush to even out the color and re-apply makeup.
[From: The Afternoon Sun Wrapped This Beautiful Garden Wedding in a Dreamy Glow / Photo: TruEcolor Gallery]
(2) Accidental spills on the gown.
Isn't this just every bride's nightmare? Maybe you were trying to eat a little in between everything happening and you just so happen to spill a bit of oil on your g
own. Or maybe you took a sip of wine and well, accidents happen. Yikes!
What to do: For wine, dab over the affected area with a warm, damp cloth starting from the outside going inward. Change the cloth as needed. Pour over some baby powder on the stain; it will absorb the extra moisture and help cover the stain. For oil, start with the baby powder so it can absorb the oil immediately. Let it sit for a few minutes then brush it off after. Repeat as needed. Then, wet a cotton swab or ball and dab from the outer edges going inward. Again, finish with baby powder for any remaining stains.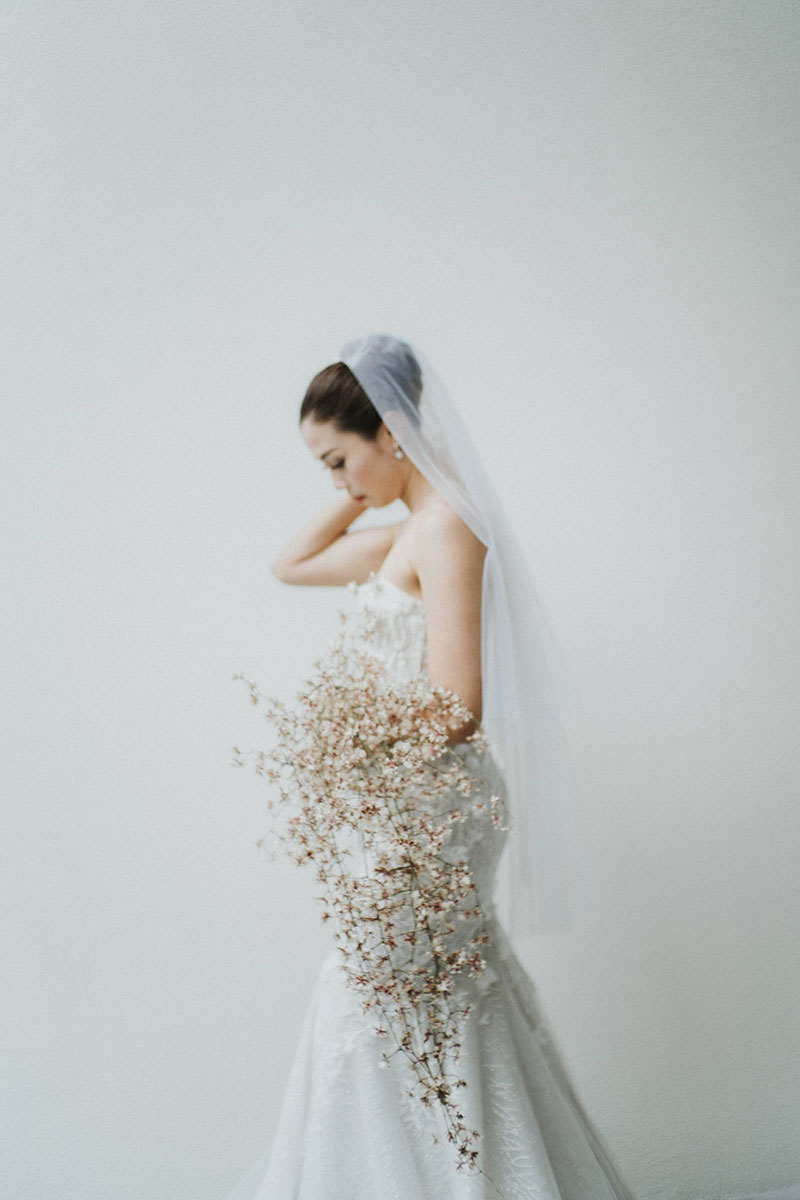 [From: Hints of Elegance and Romantic Details Make This Wedding an Extra Inspiring Scene! / Photo: Iluminen]
(3) Sudden break out.
Of all the days to get a pimple, it had to be on your wedding day!
What to do: Concealer and color correctors will save the day. Your makeup artist will know what to do. But for retouches throughout the day. Keep your concealer in your handy wedding day touch-up kit. Having color a color corrector will also help. You can use it under the concealer to further tone down the redness.
[From: The Couple Kept Their Wedding Extra Classy with White and Navy Details / Photo: Cadenza Studio]
(4) Excess oil.
Your skin is naturally oily, or maybe the conditions are just really making you extra shiny during your wedding–having a wedding in an unfavorable environment can contribute to excess oil.
What to do: There are many things you can do to stay oil-free on your wedding day. But the fastest fix if you're looking extra shiny on your wedding day is to keep blotting with oil-absorbing paper and re-applying powder after.
[From: The Very Cheerful and Affectionate Couple Filled This Wedding With So Much Love! / Photo: Mary Ann Art & Photography]
(5) The schedule goes astray.
You're running late, or your vendors are running late, perhaps. It could be the traffic, or the vendors ran into a little car trouble, and so on–these things happen and we really have no control.
What to do: Calm down and talk to your wedding planner. You can always adjust somewhere else in the day to stay on schedule. (No one wants extra charges for extra time consumed!) For example, cut the games during the reception program from three to just one. Flexibility is key!
[From: See How The Mix of Pastel Colors Made This Sanya Outdoor Wedding Utterly Romantic / Photo: Jin Wed Photography]
(6) Technical difficulties.
For some reason, your screen isn't working, or your speakers are faulty. How are you going to play your SDE?
What to do: Technical difficulties are the worst! Make sure you have someone do a test run BEFORE your wedding. But if all else fails, again your wedding coordinator should act as your fairy godmother (or godfather). She (or he) can talk to the venue and switch up the program to give time to fix the issue.
[From: This Traditional Church Wedding is Full of Laughter and Love / Photo: Sophia Kwan]
(7) The weather does not cooperate.
The sun didn't come out on your wedding day. Instead, a dark cloud looms over you and your husband-to-be and it starts to shower!
What to do: Having a back-up, like a tent is the best fix for this. It's best to already have this set with your venue beforehand. If you're worried about your wedding day photos not looking good, do not worry! This is where hiring an experienced photographer becomes crucial; he or she will know what to do and even give you tips on how you have take beautiful wedding photos even if it rains.
[From: Photographers' Tips on How to Have Beautiful Wedding Photos Even if It Rains / Photo: Jamie Ousby]
(8) Your feet start to kill you.
While strutting in heels on your wedding day is the ideal, if you don't break in your shoes or if you're just not used to heels.
What to do: Make sure you have a pair of flats! It will be smart of you to always have a pretty pair of flat shoes ready for when your feet are just way too tired already. Remember, your wedding day is a very long day!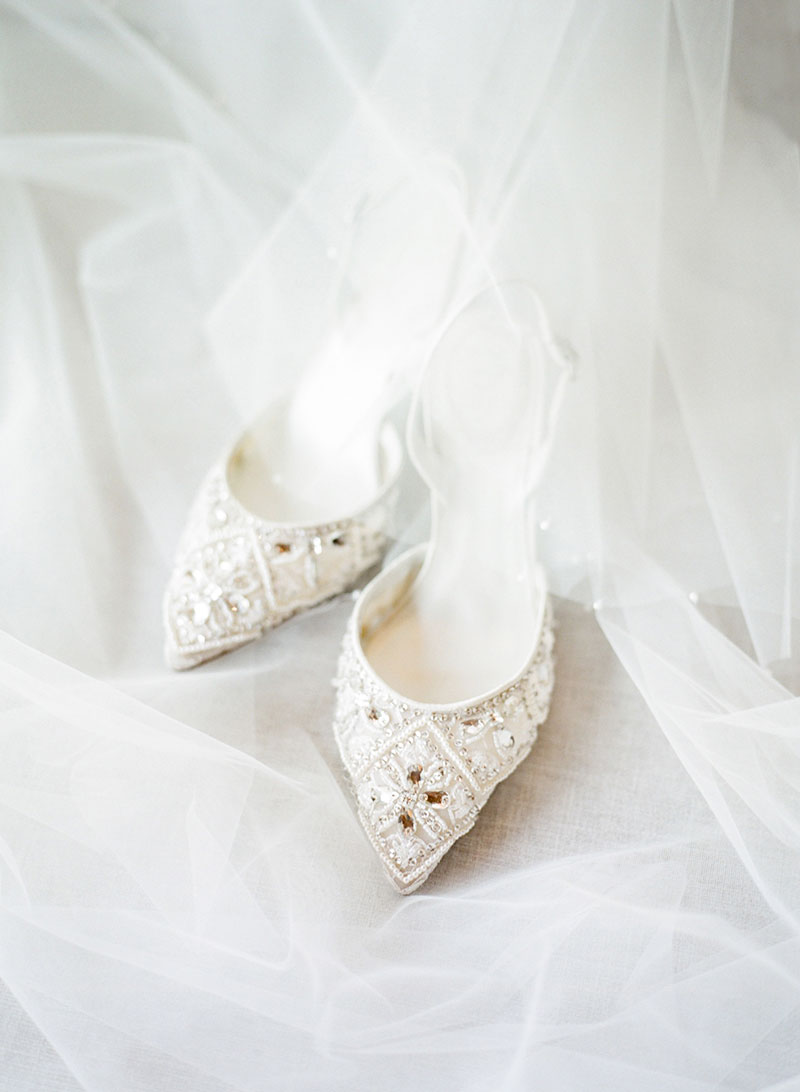 [From: See How The Mix of Pastel Colors Made This Sanya Outdoor Wedding Utterly Romantic / Photo: Jin Wed Photography]
(9) Wardrobe malfunctions.
Did a delicate part of your dress sleeve tear, or did the zipper of your bridesmaid's dress break all of a sudden? Is your groom missing a button? Wardrobe woes are never good on your wedding day.
What to do: Include an emergency sewing kit to the list of things to pack for the wedding day so that when this happens, you can easily repair any wardrobe mishaps.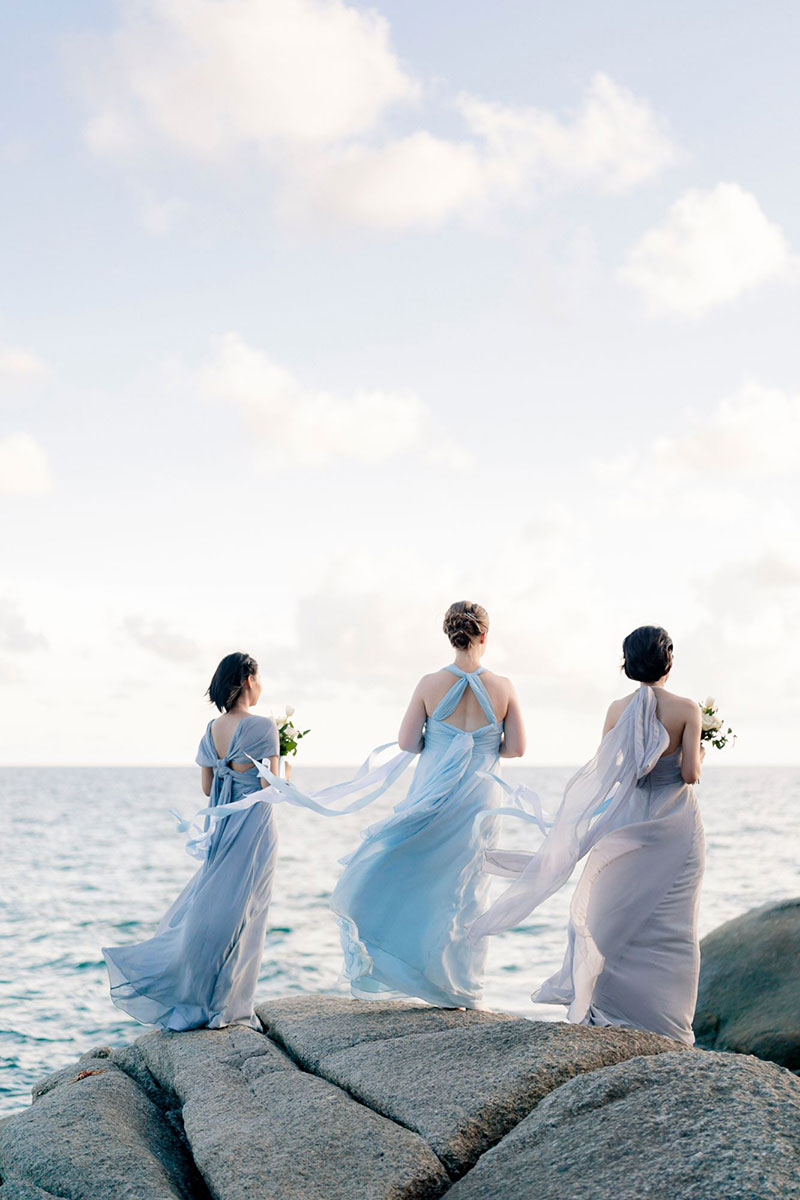 [From: See How This Couple Incorporated Their Culture And Beautiful Blue Details Into Their Intimate Wedding / Photo: Darin Images]
(10) A little too much alcohol.
Will you have overflowing drinks at your wedding? If yes, you might end up having an overly drunk guest who starts to cause a ruckus.
What to do: Assign someone in your entourage to watch out for these instances and instruct him or her to escort any such guest out for a little fresh air. A good talk and helping the guest sober up a bit should also help remedy the situation.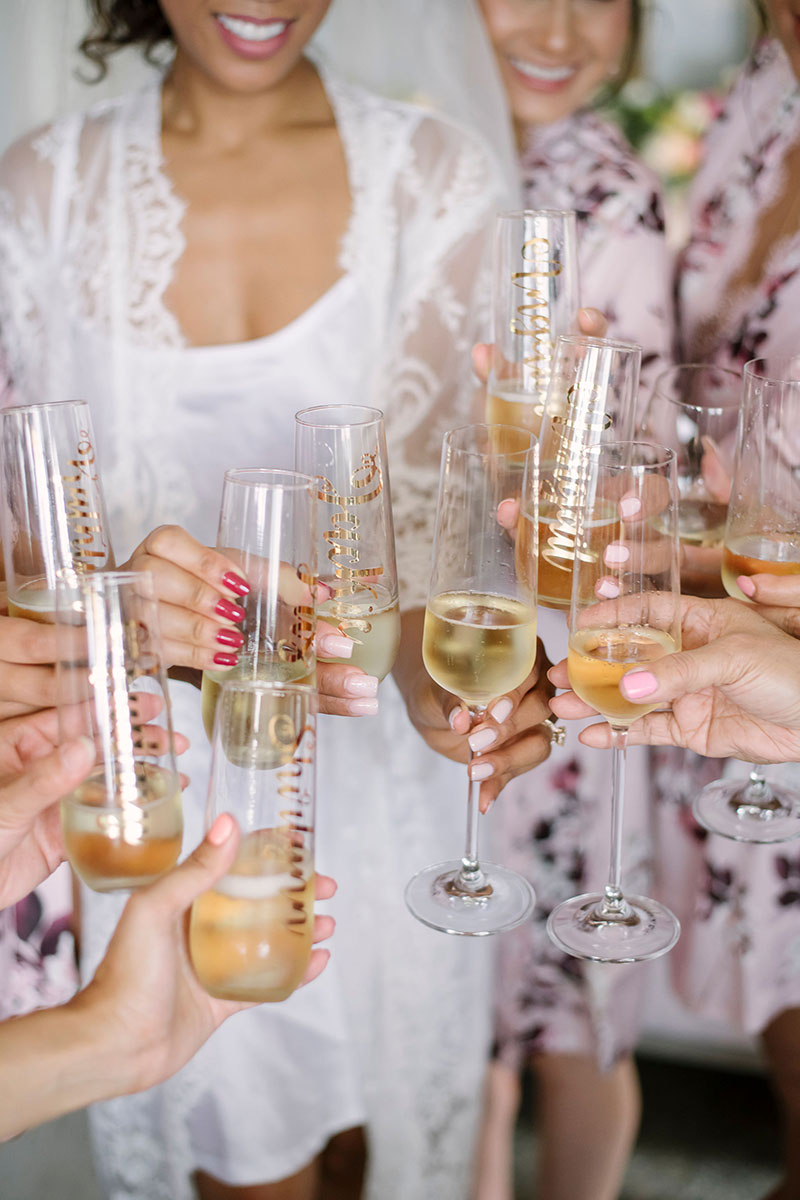 [From: See How This Couple Incorporated Their Culture And Beautiful Blue Details Into Their Intimate Wedding / Photo: Darin Images]
And there you have it! Now you know what to watch out for and how to quickly undo any of these mishaps. But of course, we hope it never comes to that!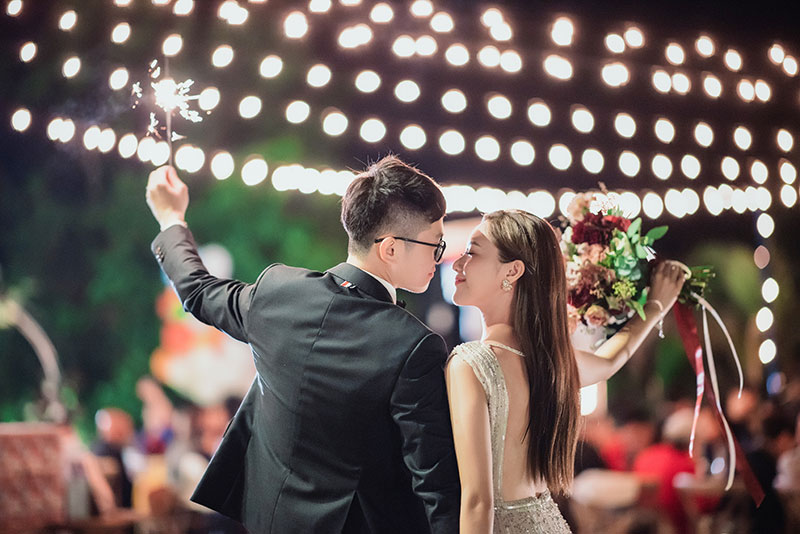 [From: The Afternoon Sun Wrapped This Beautiful Garden Wedding in a Dreamy Glow / Photo: TruEcolor Gallery]