As your wedding day draws closer, you can't help but feel worried and nervous about every little detail. You want to make sure that everything is going fine and that you're all set. Today, we're giving you something really useful and helpful just before D-day. To avoid last-minute panicking the night prior to your departure, get a hold of this wedding day checklist! It details the materials you need to pack for your wedding day and it also includes the emergency items you should have with you just in case! Scroll on to get the full details.
A) Roberta Facchini, B) Erika Gerdemark, C) Darren Le Beuf, D) Jada Poon Photography
Make sure you pack your full attire, from the gown all the way to your shoes and accessories! Throw in some flats, too, in case your feet get tired from all the dancing.
Robe or dress for preparations
Undergarments, shape wear, hosiery
Wedding dress (on a nice hanger)
Evening Gown
Shoes
Veil
Jewelry
Hair accessories
Extra pair of flat shoes
Makeup
Perfume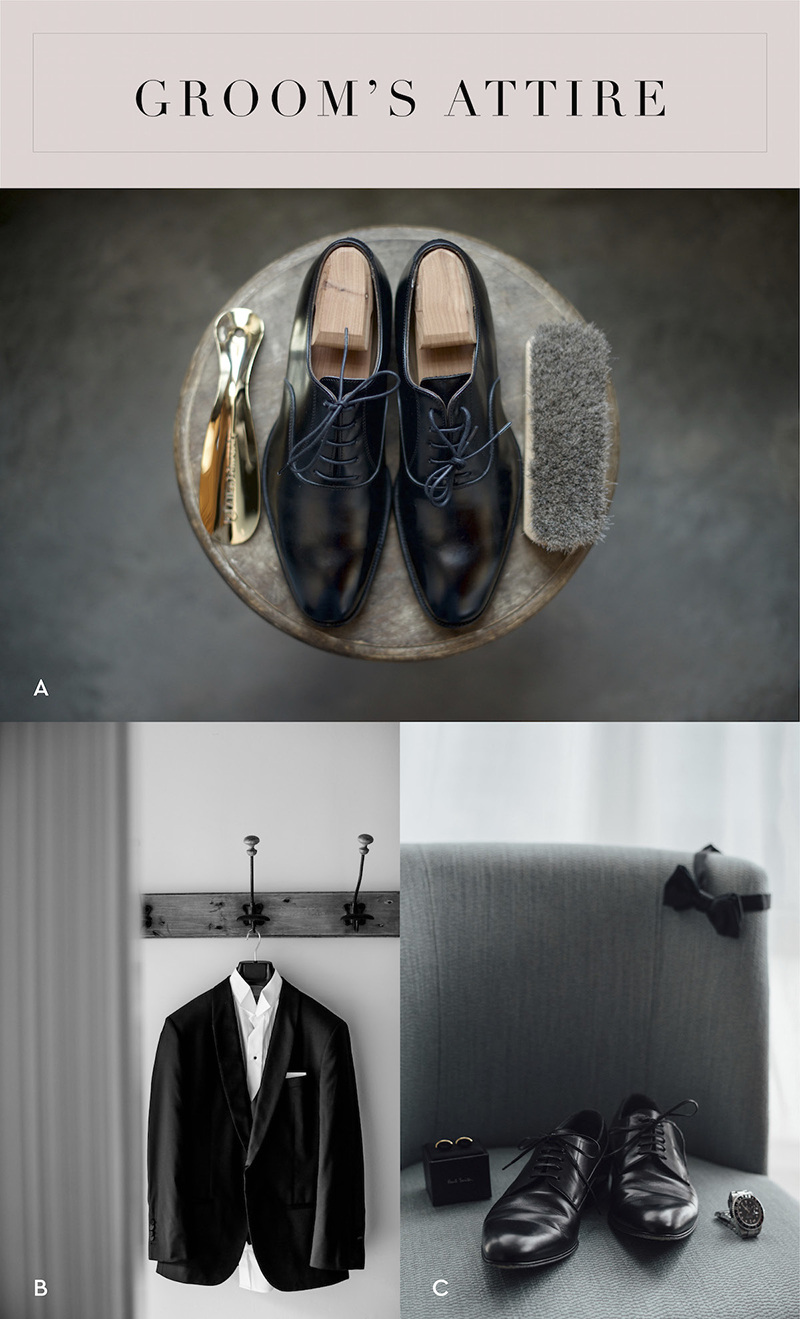 A) KC Chan, B) Lara Hotz, C) Lauhaus.co
Your main man must make sure he's got his dashing suit and tie ready, too! Make sure he also remembers to pack his watch and cufflinks.
Undergarments and undershirt
Suit or Tuxedo
Shoes
Bow tie or neck tie
Cufflinks
Hair wax or gel
Shaver and shaving cream
Deodorant
Watch
Wedding bands
A) Mary Ann Fine Art & Photography, B) nikkiloveu, C) Heather Lai, D) Patrick Photography
Of course, you'll need your Qun Gua as well and all other materials for the Chinese traditional ceremonies such as a red umbrella and a tea set!
Red sleepwear and slippers
Gua Shoes
Hair accessories
Red umbrella
Tea ceremony set
Fruits and other food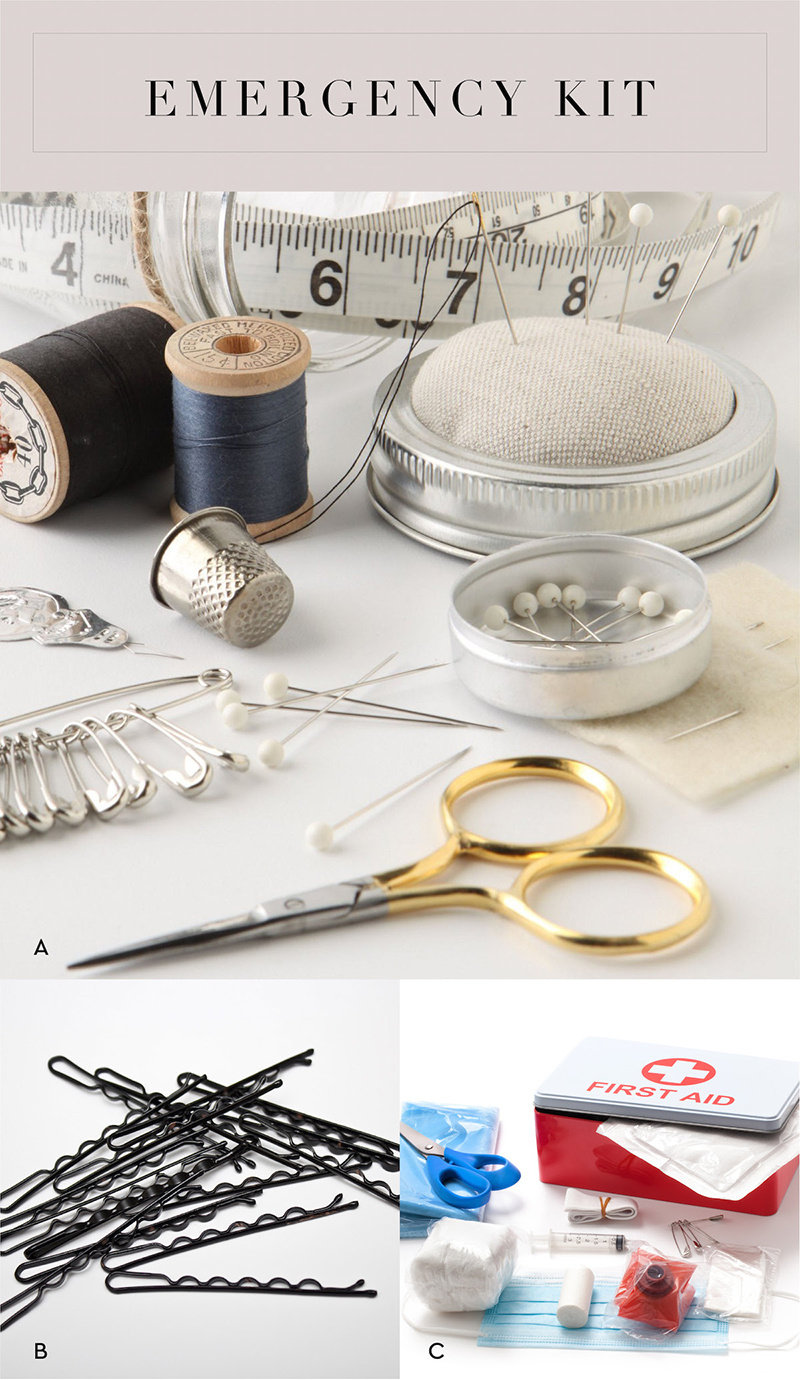 A) Jarspot, B) Bluemaize, C) Which UK
As much as we don't want mishaps during the wedding, sometimes these do happen! So, it's best to have your emergency kit at hand for any unexpected incidences.
Medicine and First Aid
-Pain reliever
-Allergy medicine
-Antacid
-Band Aids
Beauty
-Bobby pins and hair elastics
-Makeup removers
-Cotton balls and buds
-Lip balm
-Tweezers
-Clear nail polish
-Lint roller
-Tissue
-Dental floss
-Oil blotting papers
-Hair spray
-Extra earring backs
Repairs
-Sewing kit with scissors, needles, thread, buttons and safety pins
-Double-sided tape
-Stain remover
-Super glue
Personal Care
-Breath mints
-Mouthwash
-Deodorant
-Tampons and/or sanitary napkins
-Extra drinking straws
A) Here's to US via Etsy, B) Leoni Bolt Photography, C) BHLDN
Finally, here are some other things that you should include as well. Feel free to add more miscellaneous items to the list as needed!
Surprise gift for groom / bride
Laisee for vendors
Extra cash
Cheque book
Change of clothes
Phone charger and power bank
Copy of vows and thank you speech
Wedding day schedule
Vendor contact list
Travel documents and passports*
Suitcase packed and ready*
*If going to honeymoon immediately
Yes, tick all those boxes and be assured that you're ready to go!
Download your very own copy of the checklist here: Wedding Day Checklist by B&B HK-PDF