Included in the myriad of things a bride worries about is how to have lasting make up and stay looking fresh the entire duration of the wedding! Through the laughter, sobs, eating, and kisses, how does one keep makeup from fading or running? We knew this would be a concern for all of you, so we already put together a list of tips for lasting makeup on your wedding day. Get a pen and paper ladies, it's time for you jot down these 7 tips now.
(1) Prep your skin.
[From: This Classic All-White Wedding Takes Place in a Romantic Garden / Photo: Hilary Chan]
Do not take your wedding beauty timeline for granted, especially the steps for your skin. You should already be prepping your skin way in advance. Then on the wedding day, make sure to use primer before applying makeup because it helps keep your makeup in place. Your makeup artist usually will but it won't hurt to double check and make sure she does.
(2) It's all about that base.
[From: This Fun-Loving Couple Added a Bohemian Twist To Their Hotel Wedding / Photo: Martin Aesthetics]
It will help if you know your skin type and if you discuss your concerns with your makeup artist beforehand–for instance, you're having an outdoor beach wedding and it might be hot. This way, she will know what base or foundation will best suit you based on your skin type and the kind of environment you will be in. A good base will go a long way.
(3) Line your lips.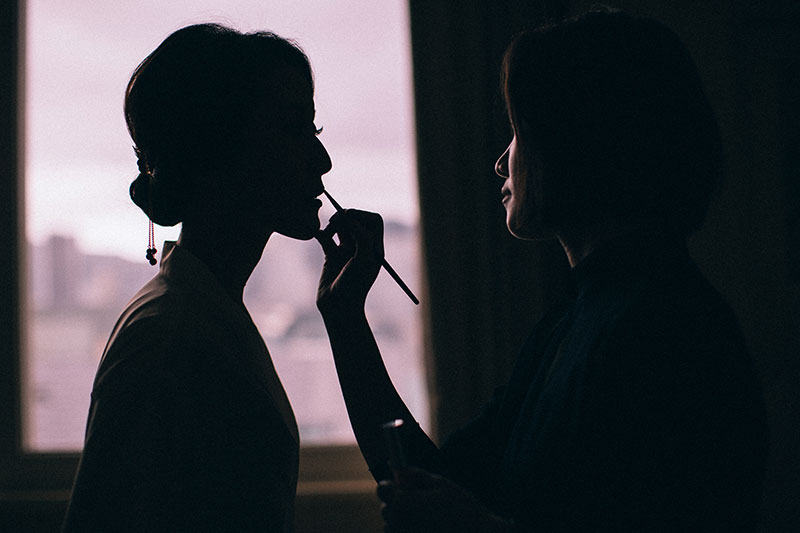 [From: This All-White Wedding in Hexa Comes with A Beautiful View of Hong Kong / Photo: Patrick Photography]
Line your lips before putting on lipstick to give your lips lasting definition and to serve as guide when you re-apply. Liners also tend to stay in place well.
(4) Avoid using lip gloss.
[From: This Romantic Wedding is Set in a Rustic Countryside Venue / Photo: Jenny Tong Fine Art Photography]
When re-applying lipstick, use lip balm first to moisturize. Avoid using lip gloss after as this tends to smudge and remove lip color easily.
(5) Waterproof mascara is a MUST.
[From: This Bride Wore an Embellished Cape Over Her Gown and It Looked Stunning! / Photo: Iluminen]
We're not 100% confident that you won't be sobbing on your wedding day, so let's play it safe with waterproof mascara please! Trust us on this one.
(6) Be mindful of oil.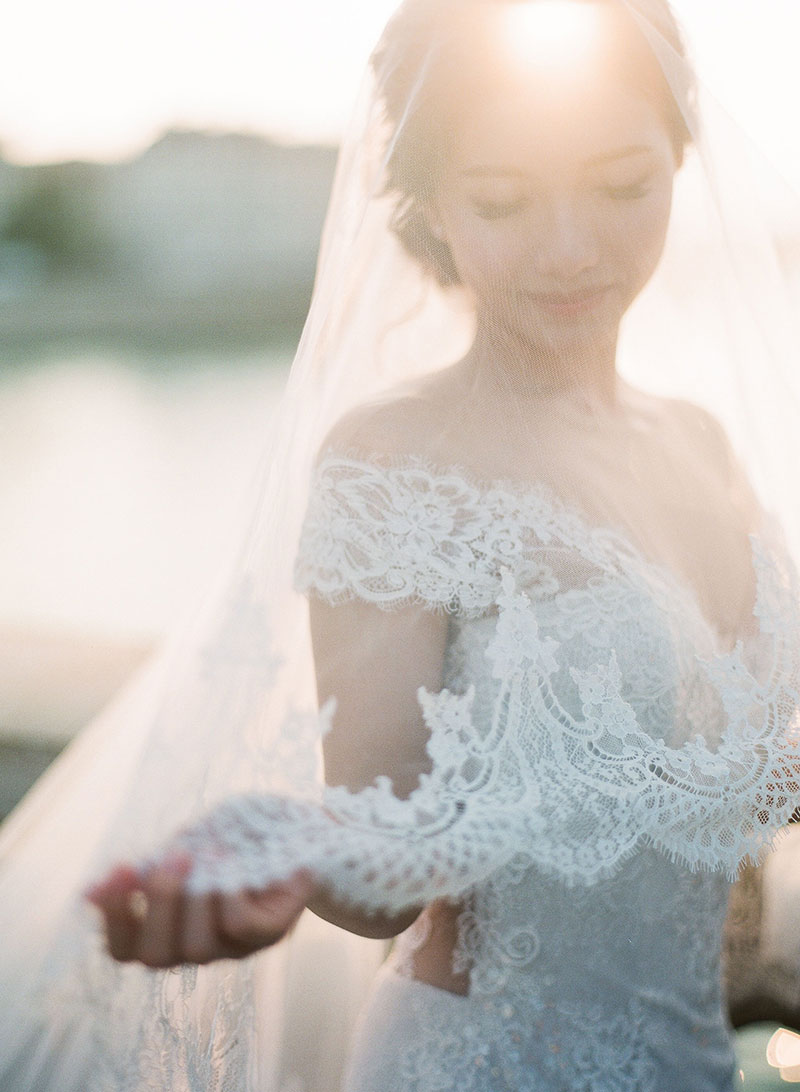 [From: A Chic Paris Engagement With The Bride-to-Be in a Captivating Glittery Gown / Photo: Jada Poon Photography]
No one wants to look oily on their wedding day. Oil also causes makeup to cake or run. Make sure to have blotting paper in your wedding touch-up kit. And aside from regular blotting, make sure you do the proper pre-wedding preparations needed to keep your skin oil-free.
(7) Layer with powder.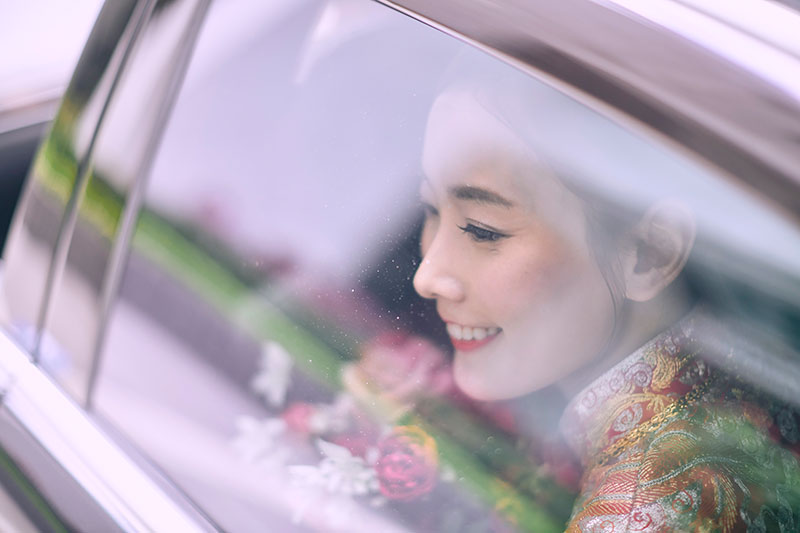 [From: You'll Love All The Sweet Details From This Wedding at Harbour Grand Hong Kong / Photo: zOO Wedding by Cheric K.]
Finally, when you do feel like your make up is running, layer over with some loose powder to help keep everything in place. You can also seal it in with setting spray right after. Setting spray should do the trick for the next couple of hours.