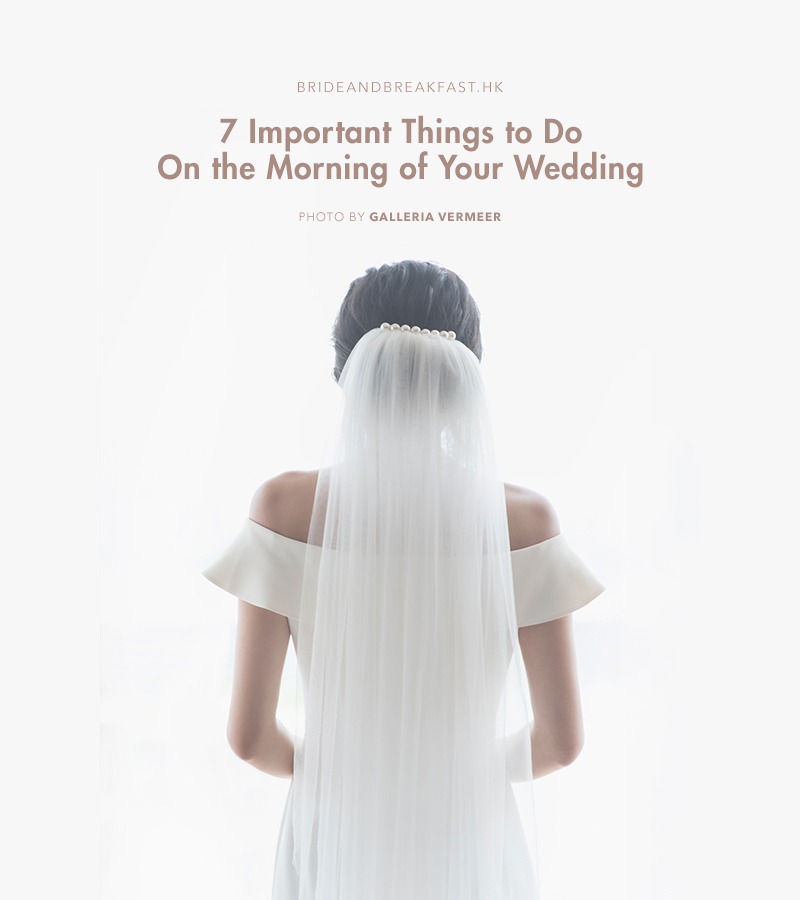 When you wake up on the day of your wedding you will feel all sorts of things–joy, anxiety, excitement, and more–and you'll just want to start off the day right so you can swirl through the rest of the day without worry! Here are the seven first things you should do on the morning of your wedding to get all the good vibes and positive energy in your system. This is it!
(1) Put on some feel good music.
[From: An Elegant and Stylish Bridal Portrait Shoot / Photo: Mary Ann Art & Photography]
Play some feed good music as soon as you get up. Good music will always set the right tone for the day, especially a day as big as your wedding day!
(2) Drink water.
We've said it countless times before–hydration is key! Your skin needs it–to have that perfect bridal glow–and so do you. It will be a long day, so start off with a glass of water.
(3) Set your phone on silent mode.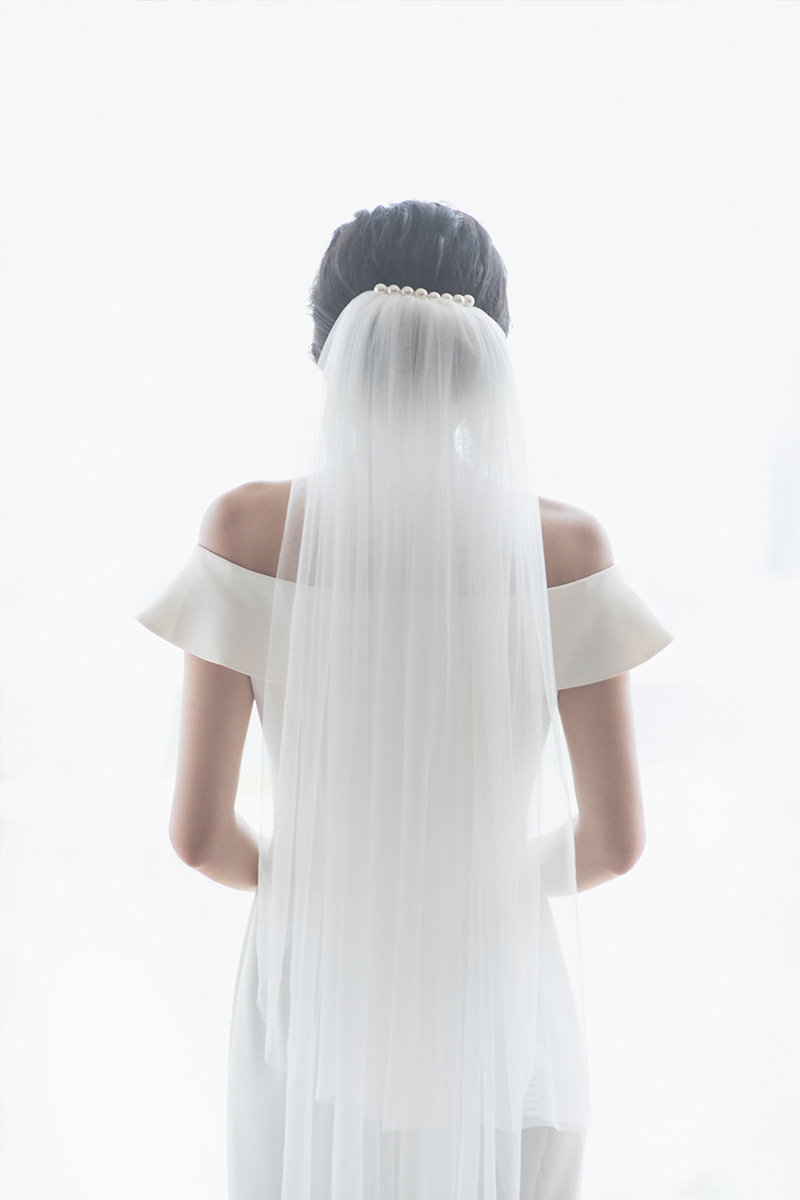 [From: An Elegant Photo Session at The Upper House / Photo: Galleria Vermeer]
Leave all the logistics and details for the wedding day to your Maid of Honor and the rest of your bridesmaids. If you prepared them well for their wedding day responsibilities, then you have nothing to worry about! It's time for you to sit back, relax, and just get married!
(4) Eat.
Don't skip on meals today! You'll need all the energy you can get. Make sure to eat breakfast and lunch, or heavy brunch the moment you can because trust us, you might not have time to eat again until reception dinner.
(5) Air out your dress.
[From: This Bride-to-Be Wore Two Effortlessly Elegant Dresses / Photo: Sophia Kwan]
Take out that beautiful garment from it's box and hang it out not only so you can gaze at it and get extra excited (yes, we know looking at your dress will make you giddy inside), but also so you can air it out. The case can get stuffy so it's good get your dress looking fresh.
(6) Finish writing your vows.
If you haven't finished your vows, or if you're just about to start writing them, now is the best time to do so! You're probably filled with so much love that spilling out all your emotions on paper will result in the most heartwarming weddings vows ever.
(7) Have some quiet time.
[From: A Dreamy Engagement in the Tuscan Countryside / Photo: Binc Photography]
Finally, before all everything starts happening–it will all happen really fast–try to have some quiet time alone. You can say a little thanksgiving prayer, or just savour the moment. This day is extra special, so making sure you take it all in is a must before charging into this exciting new life ahead!