The key to radiant skin at one's wedding is proper preparation and care that begin months before the Big Day. When the bride is confident in the skin she is in, it just shows! Having a fresh and clear face coupled with the right makeup to accentuate one's natural beauty is the goal. Since we're all about helping you plan out one of the most important days of your life, we've collaborated with makeup artist and skincare guru Gabbie Lee to come up with everything you need to know in figuring out your personal wedding skincare regimen. Prepare to get gorgeous loves!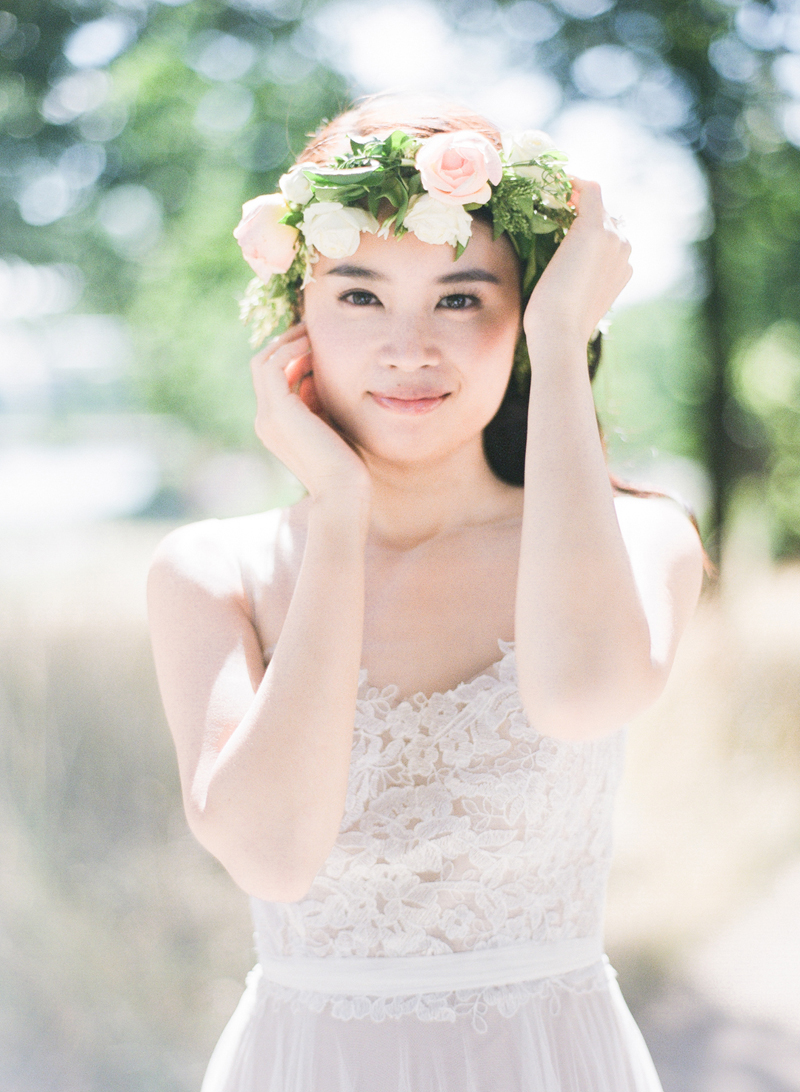 [Feature: Dignified Charm / Photo: Jada Poon Photography]
Basic Skin Care Routine:
Remove makeup thoroughly with oil based makeup remover and wash with foam cleanser after. If you use water or makeup wipes, this only removes basic makeup, leaving unwanted residue clogging your pores.
To calm the skin down and to remove any last traces of makeup, make use of a toner.
Use serums before creams. This means eye serum then eye cream, face serum then face cream.
Use sunscreen with at least SPF30/PA+++ or higher to protect your skin against UVA/UVB sun damage. Let's keep our skin safe!
At least once a week, use a deep cleansing mask. You can alternate this with a mild exfoliating scrub to improve uneven skin tone and to keep skin fresh and smooth.
To further hydrate your skin, put on hydration masks at least twice a week.
1-6 months before the Wedding:
In case you plan on having a laser procedure or chemical peeling treatment, have it done 6 months prior to your Big Day.
Be very diligent with your daily skin care routine!
Try to hit the sack before 11pm, because our livers start to repair skin cells from 11pm to 1am. The liver is responsible for breaking down toxins in our body. If it is unable to do this efficiently, it will manifest through bad skin. Yikes!
Try working out at least 2-3 times a week to increase your blood flow. This enables your blood to carry more oxygen and to provide nutrients to repair damages from the sun and air pollution.
Get into the habit of drinking at least 8 glasses of water a day.
Cut down on alcohol consumption, fried and greasy food, MSG, and excess salt. Keep your diet as clean as possible with plenty of greens and fruits, and your skin will visibly improve.
3 days before the Wedding:
Avoid trying on new skin care products because they may cause allergy or breakouts. If you have to, test the products on the inner part of your arms first.
Remember to chill out and take breaks! De-stress by pampering yourself with a massage or spa treatment, because stress makes your skin more sensitive which can lead to breakouts.
Avoid getting a deep pore cleansing facial since your skin could have an adverse reaction to the treatment.
Put on a hydration mask every night before you sleep.
Steer clear of alcohol and caffeine! Stay hydrated with a generous glass of water, or eight!
Sleep before 11pm, and aim for 8 hours of sleep now that it's crunch time!
A day before the Wedding:
Drink lots of water to ensure you're properly hydrated, making your skin look smoother and more supple.
Remember to put on a hydration mask.
Relax and get into a hot bath or shower to de-stress yourself.
Avoid alcohol and caffeine for better sleep quality.
Try not to cry as this will cause your eyes to swell and be puffy in the morning.
Avoid checking on your electronic devices an hour before you go to sleep because the blue light will disrupt sleep cycles!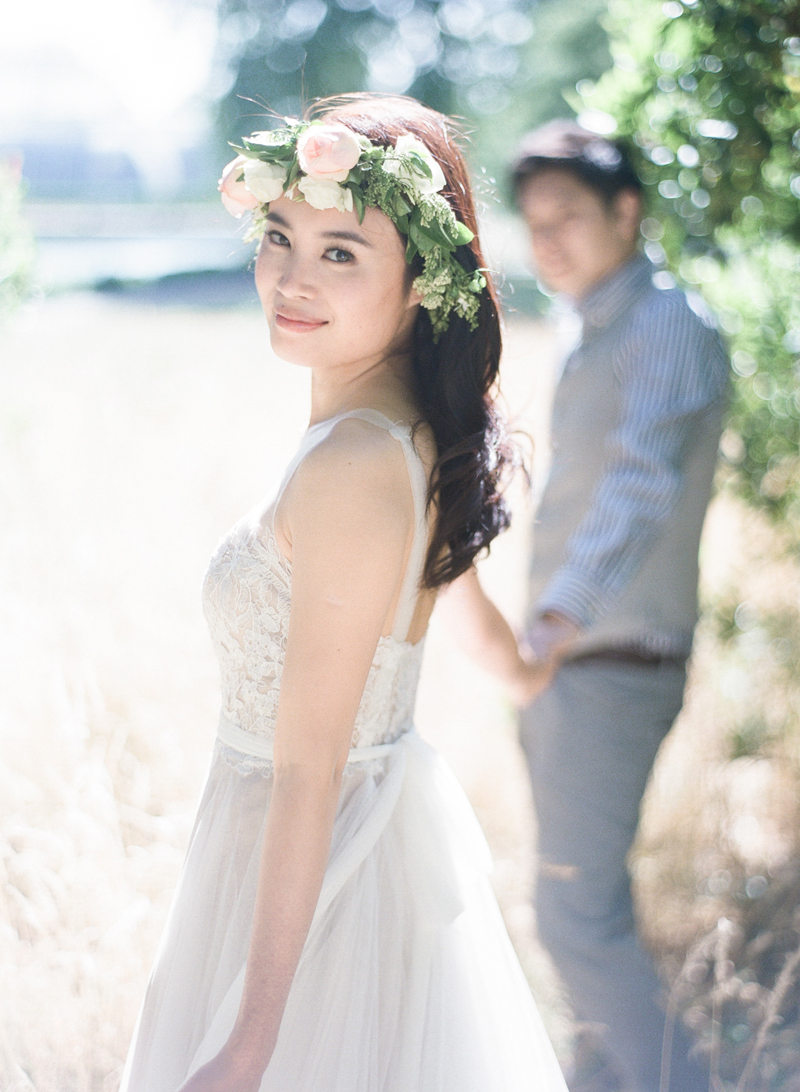 [Feature: Dignified Charm / Photo: Jada Poon Photography]
And that is a wrap ladies! Wow, after reading through that list, I really feel like I'm in dire need of revamping my skincare regimen! I hope you guys learned as much as I did. Now we know that there's no easy way around getting flawless skin for your wedding day. One really has to put in the time and effort, but for the best day of your life, it's definitely worth it!