During your wedding day, your entourage members will have to carry out tasks individually and work together as a team. And while you might think this is an easy endeavour, the reality is that your bridesmaids and groomsmen may need a little help getting comfortable enough with each other to work seamlessly come wedding day. To help break the ice and to build camaraderie, you can gather your entourage for several initial meetings during which you start briefing can brief them on what they need to do for the wedding. The more detailed your brief, the better, and the clearer the responsibilities, the more they will be able to work effectively during the wedding. Here's a step-by-step guide on how to prepare your entourage for the wedding day.
[From: An Outdoor Wedding in Different Hues of Blue / Photo: Jada Poon Photography]
Step 1: Introductions
Set a simple and casual gathering over lunch, dinner, or coffee, for all your bridesmaids and groomsmen to meet. This gathering is more of a getting-to-know-you session. It's best to keep the atmosphere light and easygoing so that people can engage in conversation and try to acquaint themselves with everyone. Some suitable venues include one of the homes of the bride or groom, a restaurant, or a private room in a cafe. During this gathering, you can start setting meetings for the next briefings and start opening the topic on delegating tasks. And before you all call it a day, don't forget to thank your bridesmaids and groomsmen for their unwavering support and help at this important time of your life.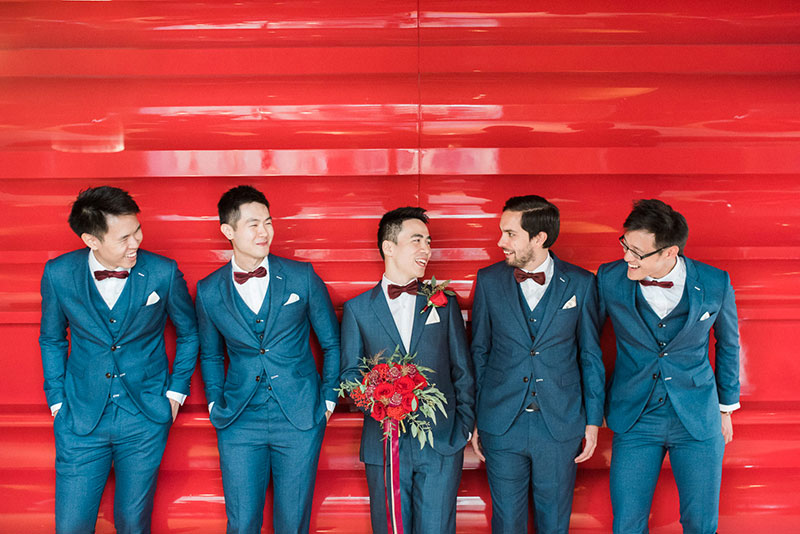 [From: A Delicately Elegant Indoor Wedding in Hong Kong / Photo: La French Touch Photography]
Step 2: Official Meeting 1,  Vendor Details and Wedding Day Schedule
After you've booked all your suppliers, make a master list with all their contact details. Bring this master list do your first official meeting your entourage and give each one a copy. Explain each vendor's role in your wedding and if any special arrangements have been made with them. Also prepare a rough draft of the wedding day schedule. This will give them an initial idea of what the wedding day will be like–what will happen, when it will happen, and how they can be of help. The wedding day schedule should have the below basic details.
Morning call time for entourage members
Call time for each vendor
Getting ready time for the bride and groom
Wedding ceremony starting time
Cocktails and reception starting time
Overtime schedule for vendors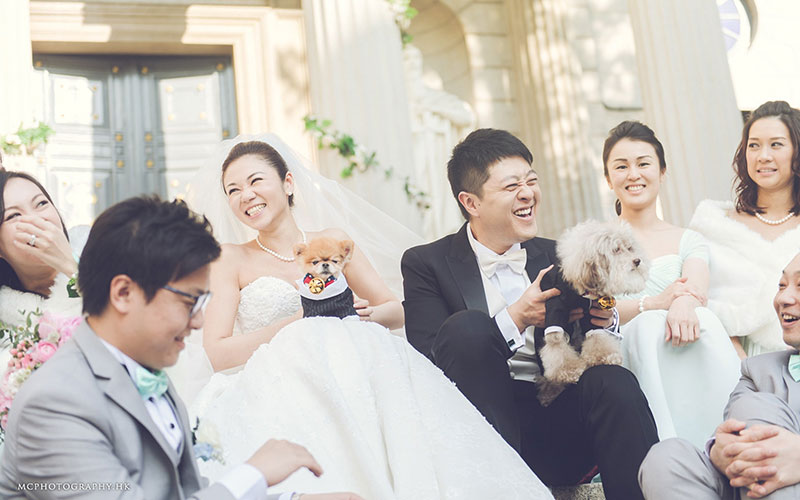 [From: An Elegant, All-White Wedding at St. Margaret Church / Photo: MC Photography]
Step 3: Official Meeting 2, Roles and Responsibilities and Special Details
Meeting number two should be a clear discussion of each member's role and responsibility during the wedding. By this time, you should also have a detailed wedding day schedule already to go hand in hand with the task list. Here are the basic roles and responsibilities for your entourage. Of course, you can always adjust the tasks based on the strengths of your members.
During this meeting, also do a run down of all the special details for the wedding and who will be in-charge of each detail. Here are some examples of special details.
On-the-Day Deliveries
Safekeeping of Valuable Items (i.e. gifts, jewelry, and laisee)
Transportation for Family Members and Entourage to and From the Preparation Venue, Ceremony Venue, and Reception Venue
Parents' Special Needs and Concerns
Reception Program Needs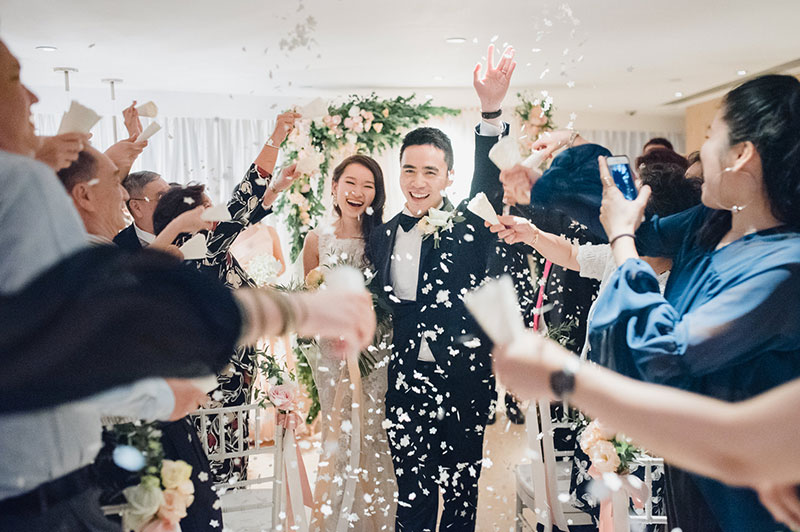 [From: A Delicately Elegant Indoor Wedding in Hong Kong / Photo: La French Touch Photography]
Step 4: Wedding Day!
Your big day has arrived and it's now time for you to let go and let your team take the reins. If you've guided them well during your pre-wedding meetings, they should be a great team. You can sit back, relax, and get married!