Your sister/cousin/BFF bride-to-be just chose you to be her Maid of Honor! Hooray! More than being a very touching gesture, it also undeniably sounds a bit pressuring. What exactly will you contribute to the wedding? Honestly, it can be a bit tricky, since not all brides will expect the same thing out of their MOH. The best thing you can do is ask, but it's also nice to know some of the traditional roles that you might do prior and during the big day. Take some notes, darlings!
[From: Chic, All-White Hong Kong Wedding / Photo: Moonbird Production]
1. Planning the bridal shower. How exciting! There are so many fun things you'll think of doing to celebrate and honor your best friend, but the best way to go is to consider what the bride will like the most. Talk to the rest of the bridesmaids and brainstorm the best way to make this one of the best days ever!
2. Choosing the Dress. Bridal gown fittings can be confusing, especially when your friend is going for RTW or when she doesn't know what style looks good on her yet. Expect some fun times and unleash your inner fashionista!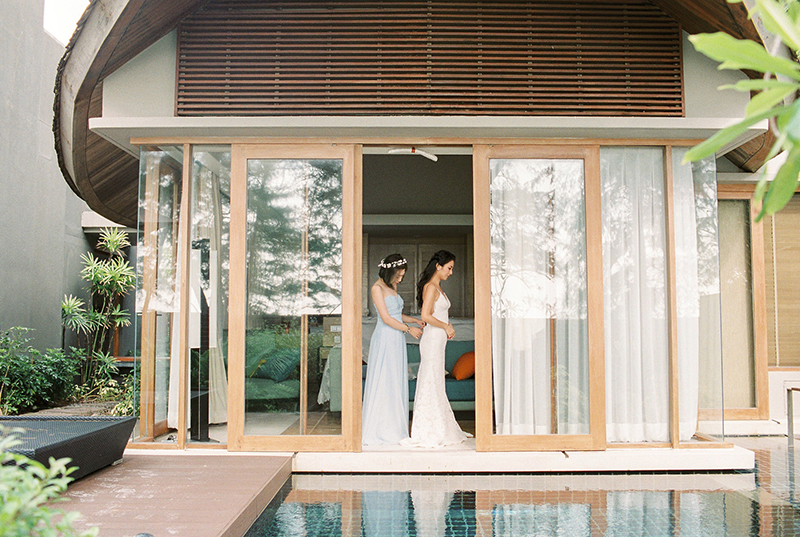 [From: Glamorous and Nature-Inspired Wedding in Phuket / Photo: TheCablook Fotolab]
3. Assistance in the details. Your bestie may or may not have hired a wedding planner, but there will be times that when her decision is needed, she won't be able to choose. You can be there to help her with that! "Will this décor look good here?" "Is this cake design too over the top?" If she's starting to second guess most things, help clear her mind!
4. Lead the bride tribe. You'll mostly be in charge of the bridesmaids and relaying important info to them. Make sure you coordinate with them about the day's activities and help them out with stuff like hair and makeup ideas and dresses if needed!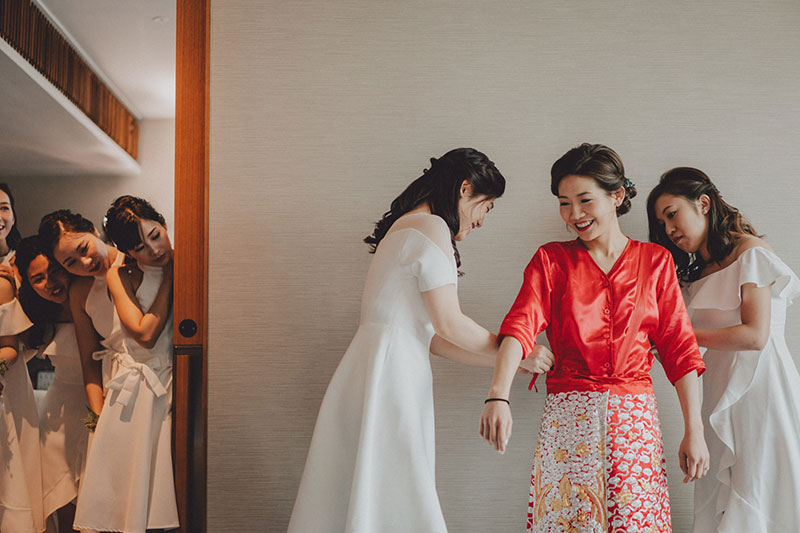 [From: Chic, All-White Hong Kong Wedding / Photo: Moonbird Production]
5. Help her get into the dress (and move around in it). It's not easy to get into THE dress. Depending on the style–it can have lots of layers, it can be extra fit, or it can even have an intricate closure–your bestie will definitely need assistance getting into her dress. You're also in charge of helping her move around in it and fixing her veil and train at all times.
6. Deal with the vendors and check on them throughout the day.  The last thing you want is a stressed bride. So, as her righthand maiden of the day, you keep an eye on the vendors and ensure that they're performing their tasks for the day. Also, keep your bride relaxed, away from whatever is happening behind the scenes.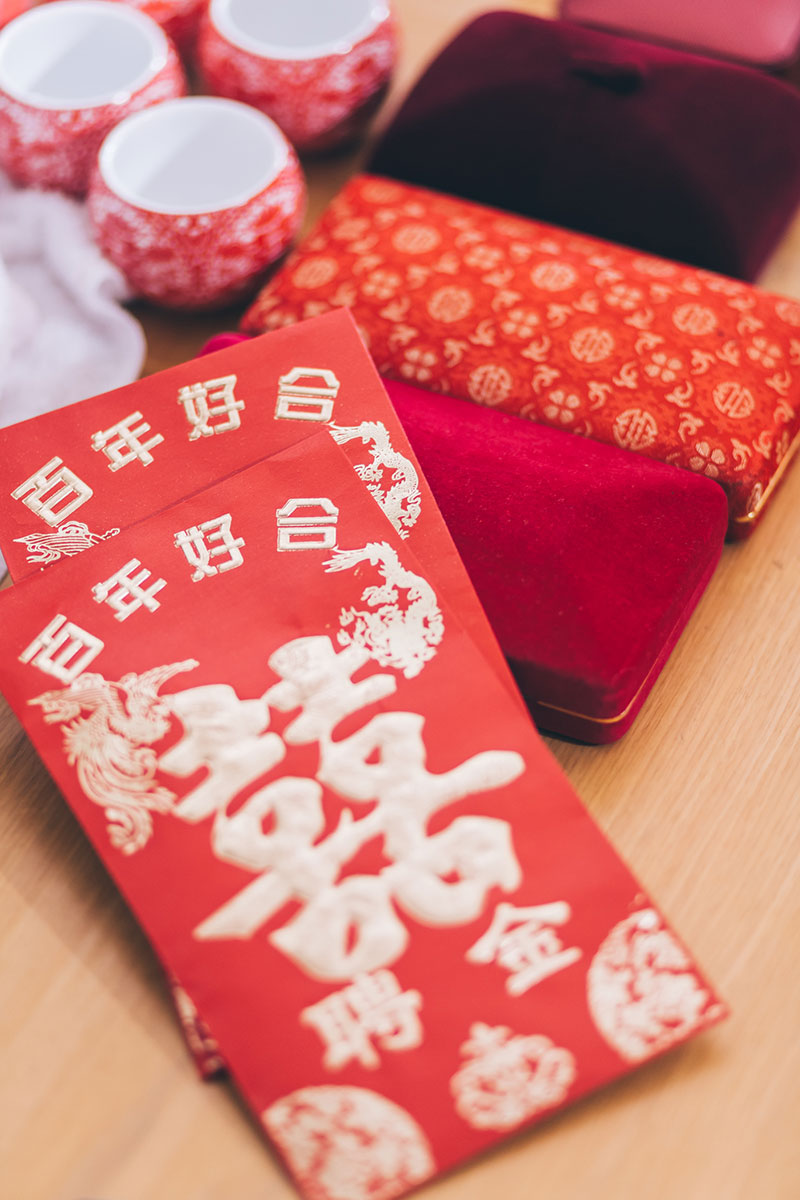 [From: Orange and Mint Themed Garden Wedding at One-Thirtyone / Photo:Blink Photography]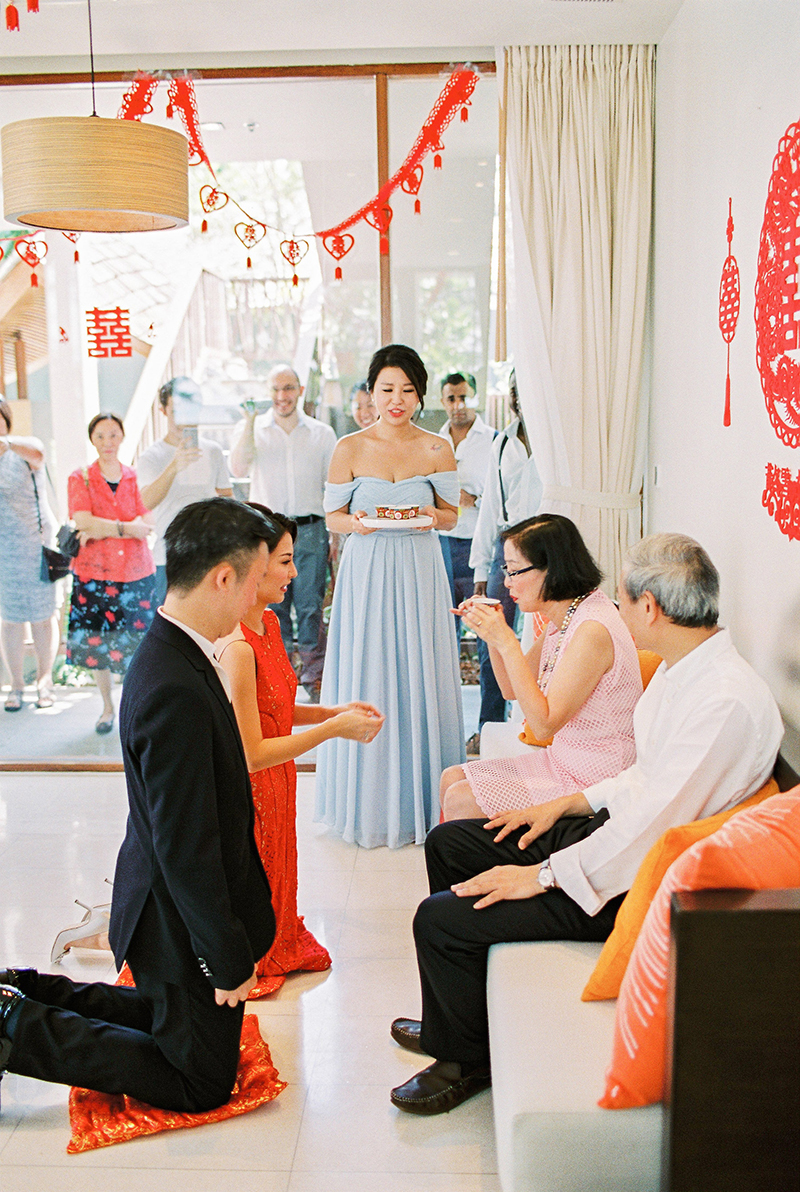 [From: Glamorous and Nature-Inspired Wedding in Phuket / Photo: TheCablook Fotolab]
7. Assist during the tea ceremony. Usually the MOH is in charge of bringing out and serving the tea. If not, or in addition, you may also help mark the accessories that are given by relatives. While your responsibilities can vary, in general, you're to assist wherever it's needed throughout the tea ceremony.
8. Hold the red umbrella when the groom picks up the bride. After the door games and the tea ceremony, the groom will lead the bride to his place and his relatives. While traveling from one place to the other, you have the honor of holding the red umbrella over the couple!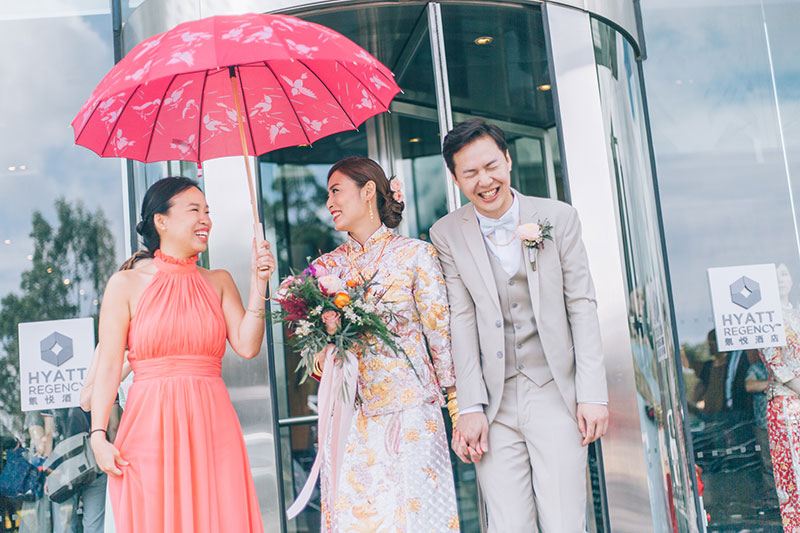 [From: Orange and Mint Themed Garden Wedding at One-Thirtyone / Photo: Blink Photography]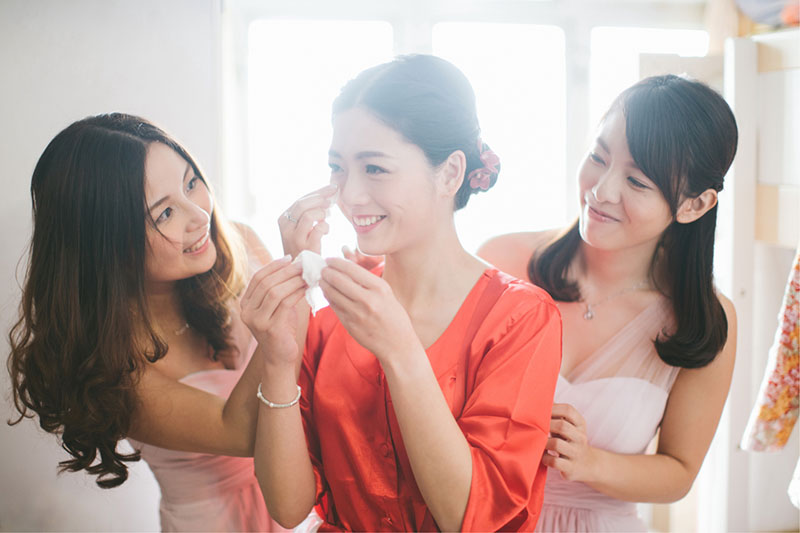 [From: An Intimate Garden Wedding with a Sparkle of Rain / Photo: Feel in the Blank]
9. Keep the bride's phone and answer any calls, if necessary.  With everything going on during the wedding day, the bride can't attend to her phone. Take it with you and keep it while the festivities are going on. This way, you can also lessen the chances of her receiving a call and getting worried about wedding details (or anything else, for that matter). Take the calls on her behalf and handle whatever needs to be attended to.
10. Prepare a speech. It's always nice to prepare your talking points beforehand! If you're not especially comfortable in speaking in front of a crowd, rehearsing might be a good idea too. But at the end of the day, your message should come from the heart. Just be you!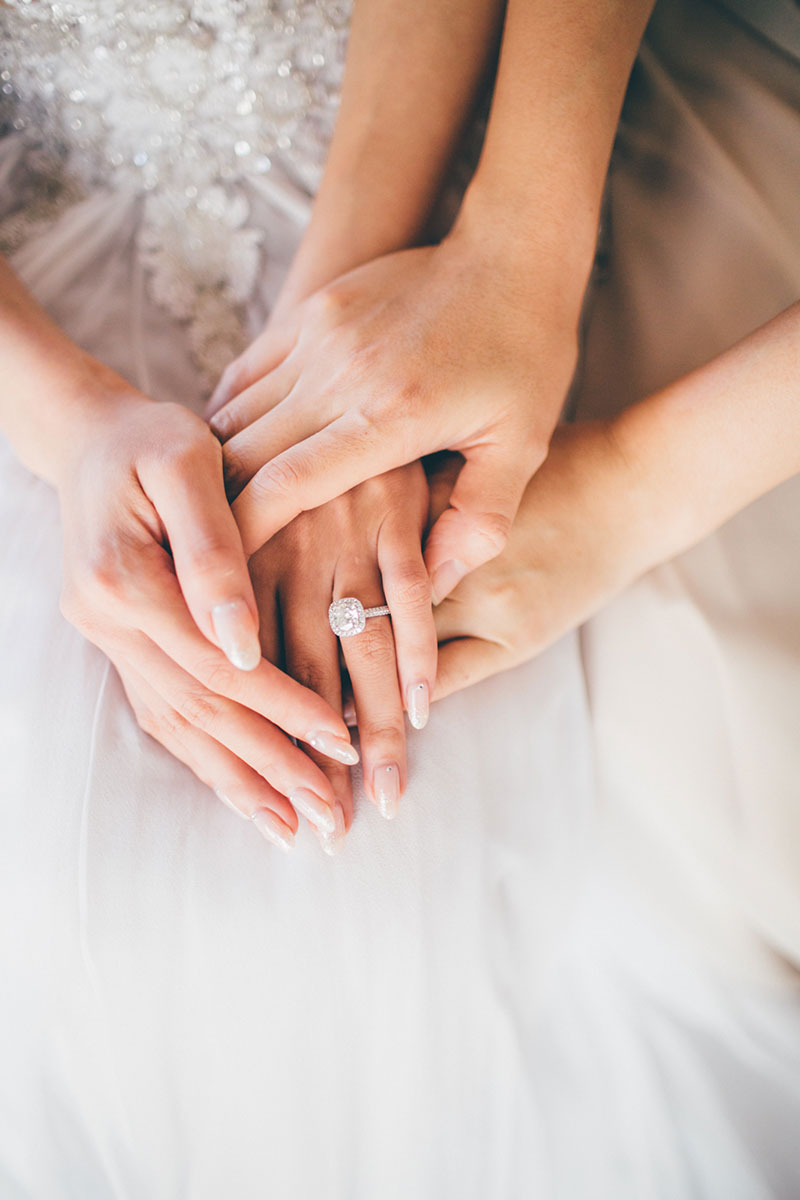 [From: Delicate Drama / Photo: Binc Photography]
11. Be her confidant. Wedding planning and the day of the wedding can get a bit tough on the bride, especially if there are unexpected problems that arise. Like the good friend you are, this will come naturally to you–just be there for your friend and help her get through the stress!
And there you have it! This is by no means a rulebook that you should follow to a T, but it helps that you're aware of the things MOHs are usually involved in. The bottom line is don't forget to consult with the bride, always be there for her, and have tons of fun! Enjoy!