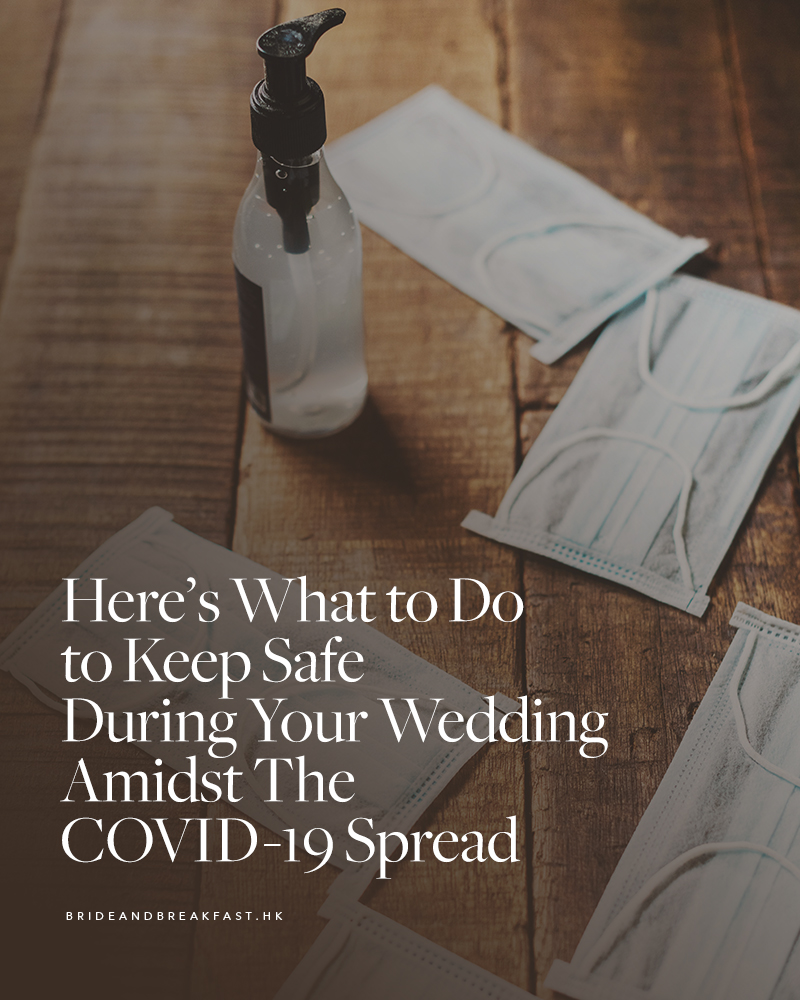 With COVID-19 still wreaking havoc globally, many couples have postponed their wedding. However, some might decide to still push through–which is understandable given all the effort and investment already made. Beginning yesterday, the government has imposed stricter social distancing rules for public gatherings to prevent any further spreading of the virus. Public establishments that usually house large gatherings have been shut down, including cinemas, saunas, fitness centers, party venues, parks, playgrounds, and the like. For weddings, ceremonies are to be limited to 20 pax only and venue cannot provide any food or drinks. How are you supposed to proceed? If you're one of those couples who have decided to still push through with your wedding, here are some things you can do to keep everyone who will be part of your special day safe.
Only Invite Close Friends and Family
[From: Tones of Soft Blush Made This Wedding Exceptionally Dreamy / Photo: MC Photography]
To avoid the spread of the virus, limit your guest list to the closest friends and family members only. You can have a more intimate wedding for now and then plan a party later on where you can invite all your friends. You can check with your venue if they can make the necessary adjustments for this. For the other guests, you can set up Face Time or social media live for them to witness your ceremony. Here's a suggested guest list count for a wedding of 20 pax, applicable for your ceremony.
Bride and Groom 2 pax
Parents 4 pax
Lawyer 1 pax
Photographer 1 pax
Videographer 1 pax
Makeup Artist 1 pax
Bridal Party and Guests: 10 pax
Select an Open Area for The Tea Ceremony
[From: A Delicate Blush and White Wedding That's Overflowing with Emotions / Photo: Emma Fok Photography]
If your venue has the option, opt for an open venue for the Tea Ceremony. Proper spacing and distancing is something that must be practiced to avoid the spread of the virus. Therefore, moving from a closed indoor venue–like a hotel room–to one that has fresh air and open space will be helpful.
Simplify Your Ceremony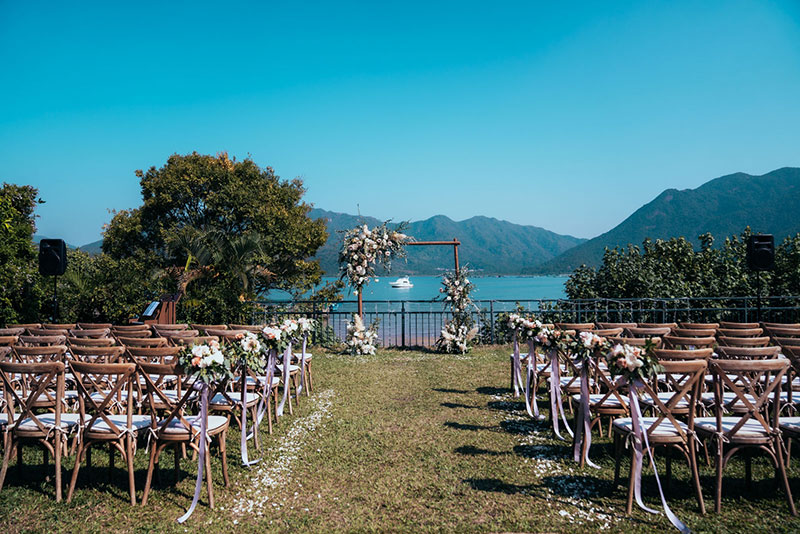 [From: Clear Blue Skies and a Lot of Love Wrap This Couple On Their Special Day / Photo: Kel Li Art Gallery]
Simplify your wedding so that you don't keep everyone gathered for so long. Remember, the virus loves to jump from on person to another. Maybe you can work with the celebrant on how to speed things up. You can cut some parts, too, for instance, the games. For the Tea Ceremony, you can use ceramic cups for the parents and paper cups for the rest to maintain hygiene . For the toast, have one toast on stage to everyone instead of individual ones. Try to think of all the areas where you can cut on time.
Enforce Proper Hygiene Practices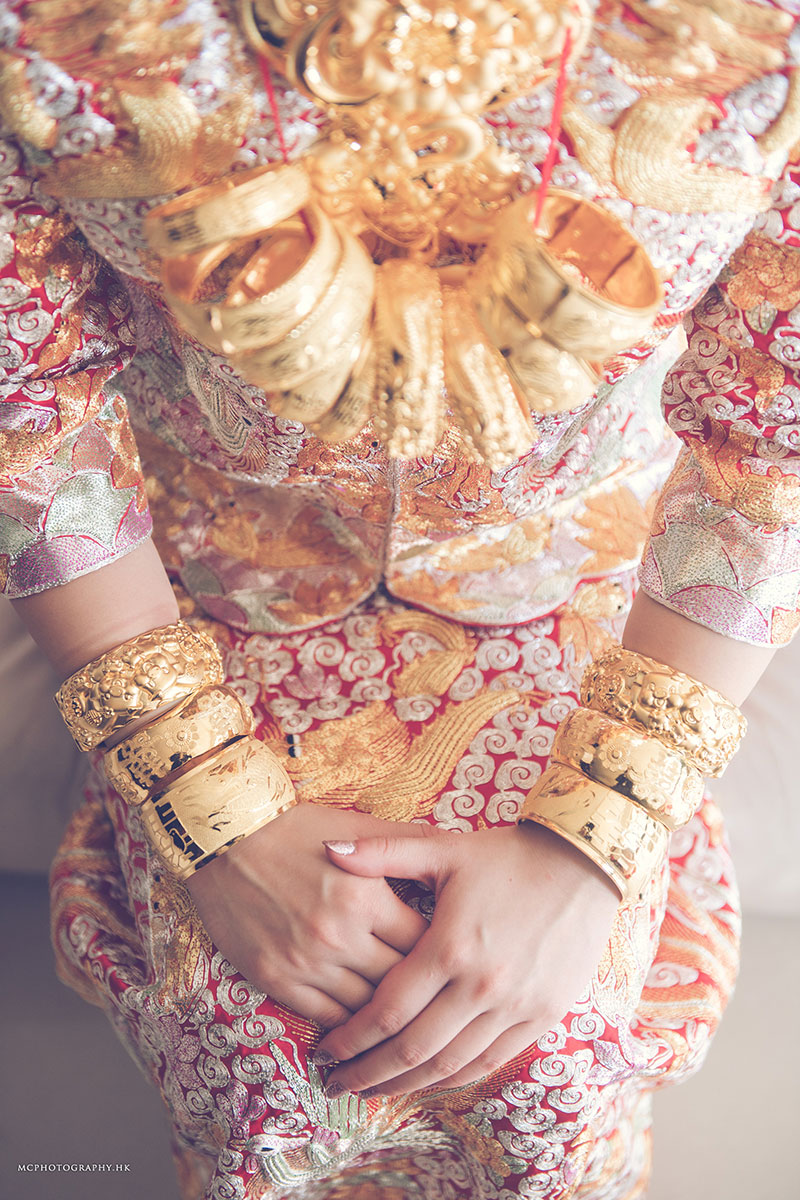 [From: This Wedding at Rosewood is Adorned with Elegant Gold Details / Photo: MC Photography]
Make sure you remind all your guests to wash their hands with soap and water often, especially before they eat. Provide alcohol and masks if you can. You can also remind them to practice social distancing throughout the wedding. You can all save hugs and kisses for later on. What matters is that you're all together to celebrate a special milestone in your life.
Save Reception for Later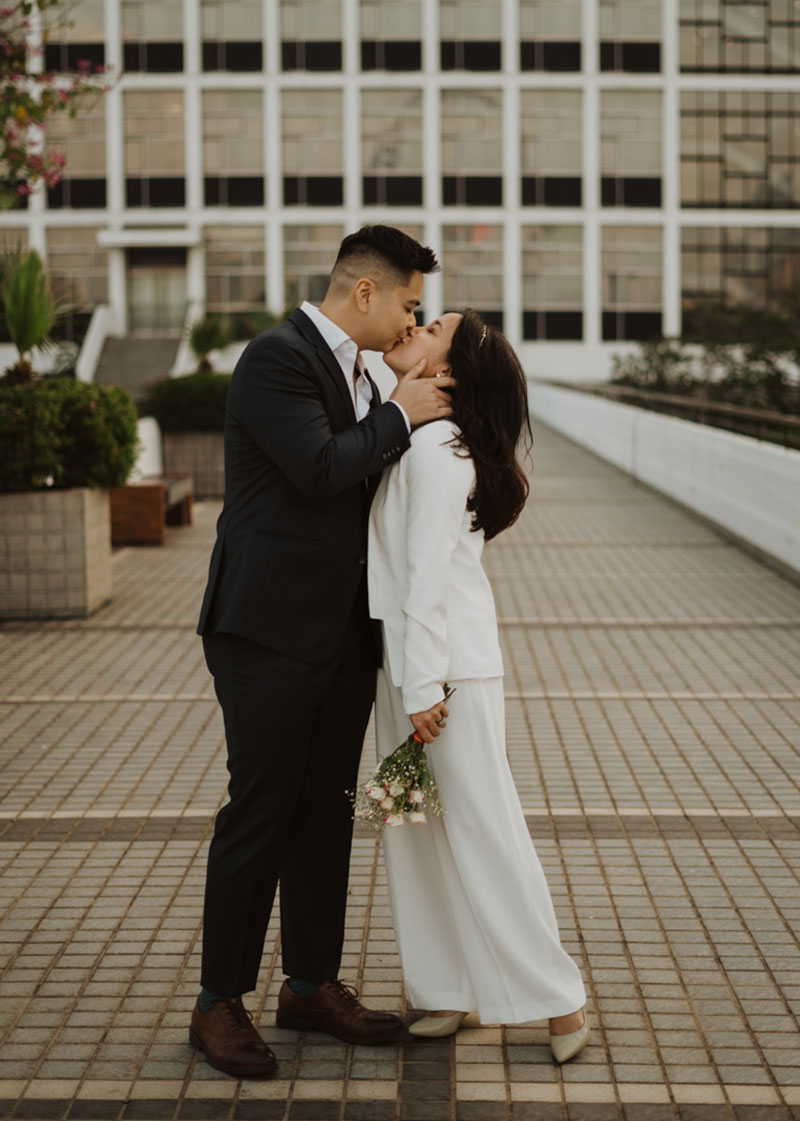 [From: A City Hall Wedding Filled with Genuine Emotions / Photo: Anna Maria Studio]
Under new restaurant policy, we don't recommend you to continue with your wedding reception. But if you still want to you will need to cut down the number of tables into half and change to small tables with four guests per table–it's not ideal for guests to sit so widely apart for a celebration. We are sure that most of your guests are aware of the news, so they will understand your situation. Just make sure to send a personal notice for the change in schedule.
Show Your Gratitude
[From: This Classic Wedding is Adorned with Beautiful Details in Hues of White and Gold / Photo: Saya Photography]
Lastly, express your gratitude to everyone who attended your wedding. Let them know how thankful you are that they braved the virus to be with you. In trying times, it's really support and love that keep us all hopeful and strong. There's nothing more valuable than having the people you love with you when you need them the most.
Form everyone here at Bride and Breakfast, we extend our love to all couples struggling with their wedding plans amidst the COVID-19 spread. Stay safe and well!