Congratulations! You're engaged! And now you have a gorgeous ring on your finger. You must be wondering, how are you supposed to take care of it? Surely, it's as precious as can be and you don't want to do anything that can potentially damage it. Not to worry, ladies! We've listed out all the do's and don'ts of caring for your engagement ring! Find out what you need to know now. Read on.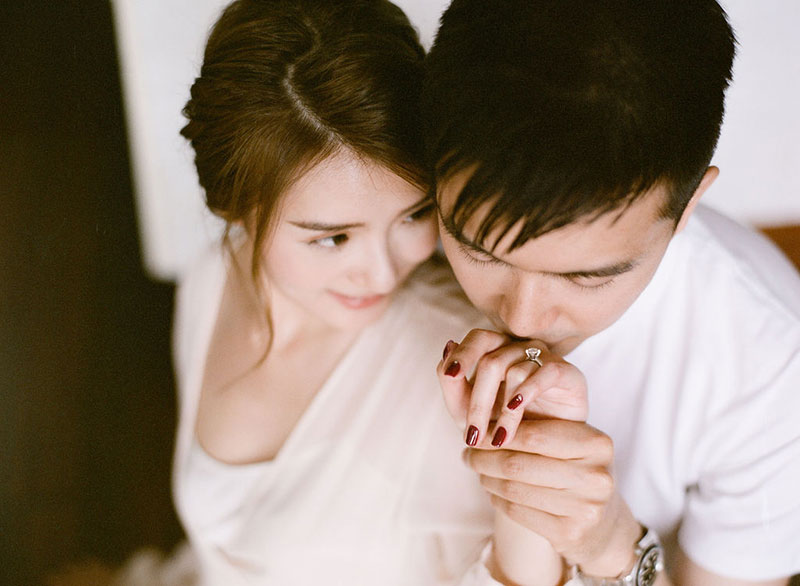 [From: There's No Place Like Home / Photo: Heather Lai Photography]
Do's
(1) Do clean your ring at home.
Make sure you clean your ring at home from time to time. It's simple and easy and just takes 3 easy steps. Click here for a quick tutorial on how to clean your ring at home.
(2) Do have your ring professionally cleaned once a year.
Cleaning your ring at home is helpful, but you should also have your ring professionally cleaned once a year. This will ensure that it's as sparkly as can be. It will also cover areas or parts that still remain dirty after home cleaning.
[From: A Romantic Garden Photo Session with A Charming Boho Table Display / Photo: Daisy Yiu Photography]
(3) Do get your ring checked if you feel the diamond setting is getting loose.
It happens, your diamond can get loose after a while. As soon as you see any sign of it getting loose, bring it to a jewelry shop right away. It might fall off; you don't want to take any chances.
(4) Do remove your ring when you will be doing any hands-on activity.
If you will be doing any hands-on activity–from chores, to arts and crafts–it's best to remove your ring to keep it from getting dirty from such activities.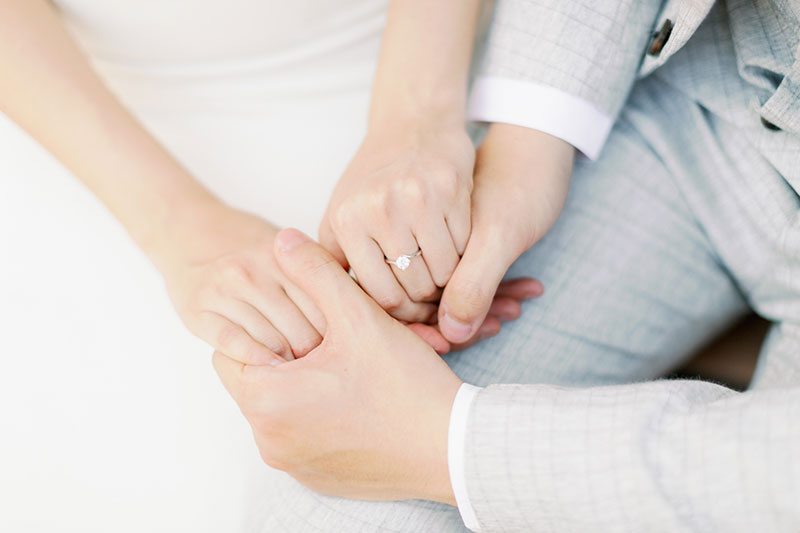 [From: Keeping It Sweet and Simple Made This Couple's Shoot Extra Appealing / Photo: Tammy Shun]
(5) Do store your ring carefully
Ring trays or jewelry boxes are the best storage options for your ring. For trays, make sure you dust it often so that the dirt doesn't transfer on to your ring.
(6) Do have it resized if it's even if it's just slightly loose.
If your ring is loose, it can easily fall or turn around causing it to bump into things or snag fabric, or worse, fall off! So make sure you get your ring adjusted if needed; you want it nice and snug.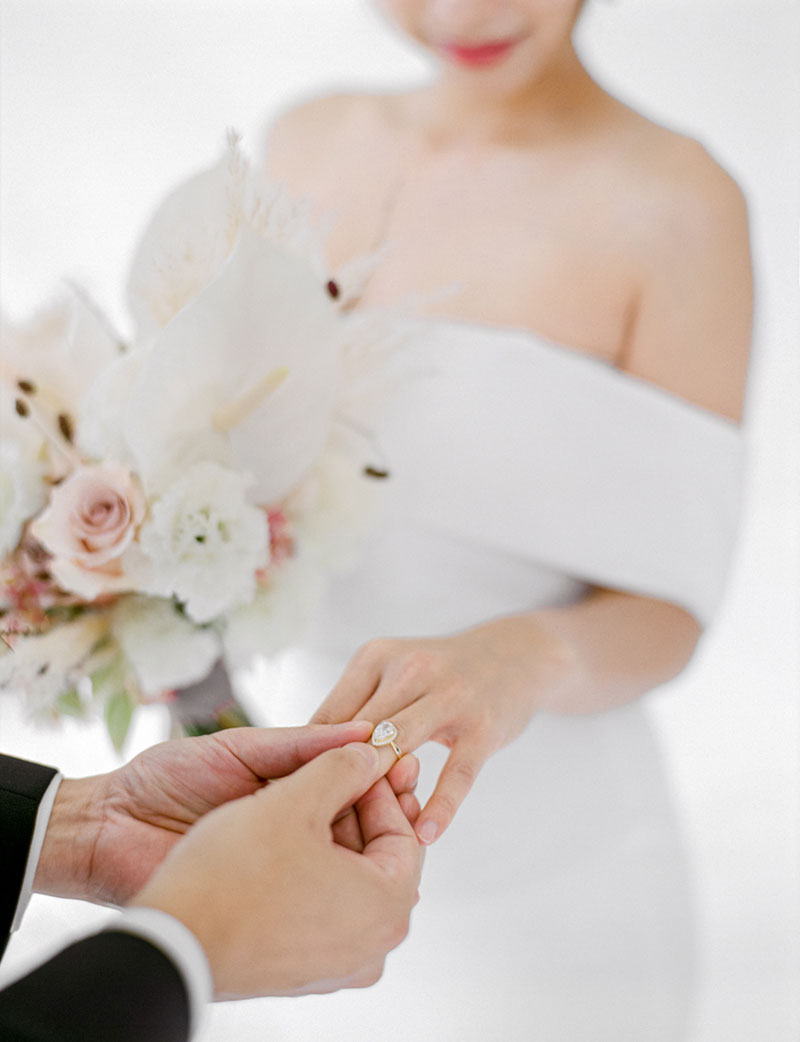 [From: Lucy Li and Darren Wongs' Minimalist Engagement Shoot it #Goals! / Photo: Heather Lai Photography]
(7) Do be gentle when handling it.
Always handle your ring with care. Being extra careful–when putting it on and taking it off, when cleaning it, and so on–will really help preserve it and keep it clean.
[From: This Engagement Shoot Took Place in Your Everyday Go-To Places / Photo: Justin Lam Photography]
Don'ts
(1) Don't remove your ring in public.
You might lose it! Even if it's just for a while, you can easily misplace it. It's best to keep that precious piece of jewelry on your finger at all times when in public.
(2) Don't wear your ring while cleaning the house.
Don't wear your ring when you're cleaning the house. You want to keep it as far away as possible from harmful chemicals that may lead to tarnishing or may be harmful for the stones.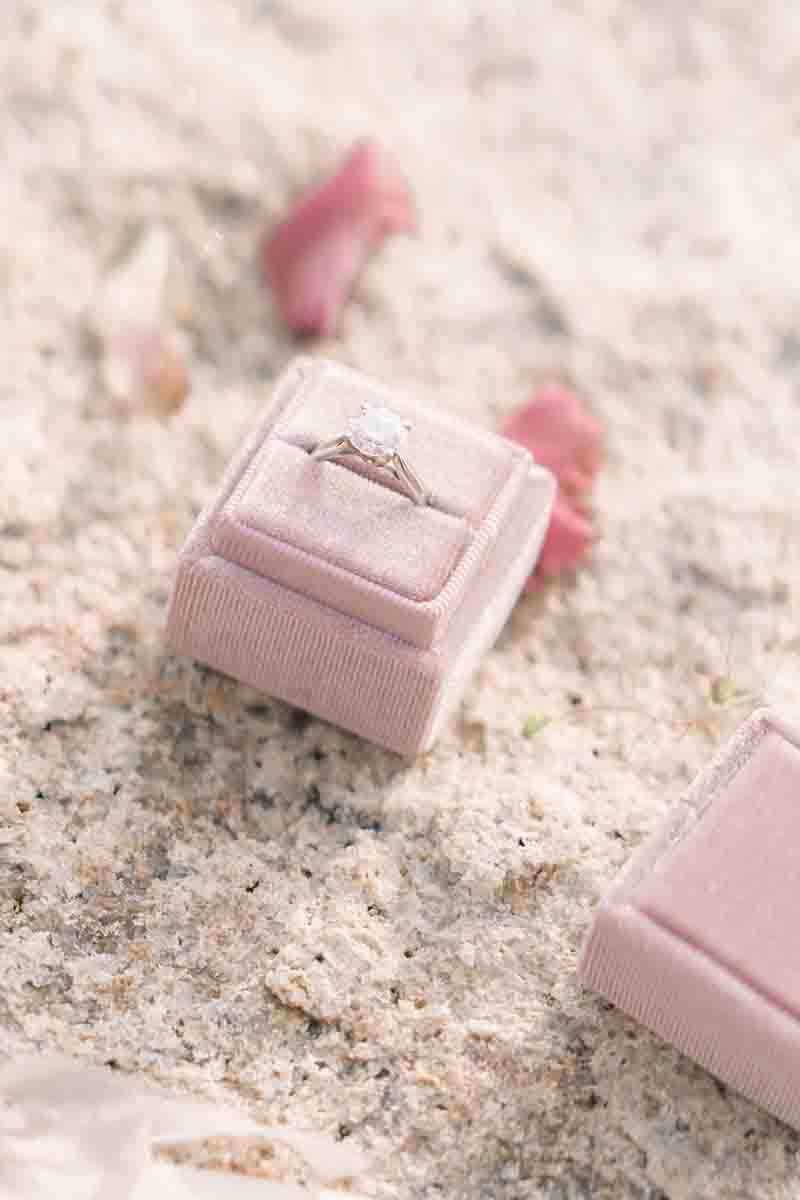 [From: An Endearing Engagement Shoot by the Sea / Photo: Lovey Dovey Photography]
(3) Don't wear your ring while working out.
You also should not wear your ring when working out. You don't want it bumping on exercise equipment and you don't want sweat and dirt to stick to your ring and stones.
(4) Don't touch the center stone too often.
Dust, dirt, and even your skin's natural oil can easily attach to the stones on your ring. So try to hold on to the band and not the stone when removing it and putting it on.
[From: Stroll Through the Scenic Outdoors with This Darling Couple / Photo: Victor Lui Photography]
(5) Don't go swimming with your ring.
Again, you don't want to expose your ring to chemicals–like chlorine in pools–and you don't want it slipping off in the sea. So don't forget to remove it before any water activities!
(6) Don't let your ring hit other surfaces.
There's not harm in wearing your ring everyday. But as you go through your routine, try not to knock it against the wall, the door, etc. It can chip despite the diamond being one of the hardest materials. Be aware of your surroundings and always move with care. Remember, you have a very precious item and you want to take care of it!