One of the very first things a couple has to decide on when planning their wedding is the size of the wedding. This detail is directly related to the budget and will affect every other detail that comes thereafter. Both a small wedding and a big one have their advantages and disadvantages. It's best to weigh both choices to see which best suits you. Here are some important pros and cons for you to take a look at before making a final decision.
[From: Tender and Timeless Ties / Photo: Belle & Olive]
Small Wedding
[From: A Romantic Rustic Garden Wedding in Tuscany / Photo: Mary Ann Art & Photography]
Advantages
It's more personal and intimate.
It's less stressful.
You can spend more on other things since the overall budget is lower.
You can hold it in a destination venue because it's easier to transport a smaller group elsewhere.
You can search for more unconventional or unique venues, like restaurants and event spaces.
You can have a more flexible wedding schedule because you have less guests.
Disadvantages
It's difficult to control the guest list.
Some family members or guests may feel offended if they're not invited.
Some venues might require a minimum charge to secure the event space, and this might raise the cost per per guest.
Fewer guests may result in less of "party" feel.
Big Wedding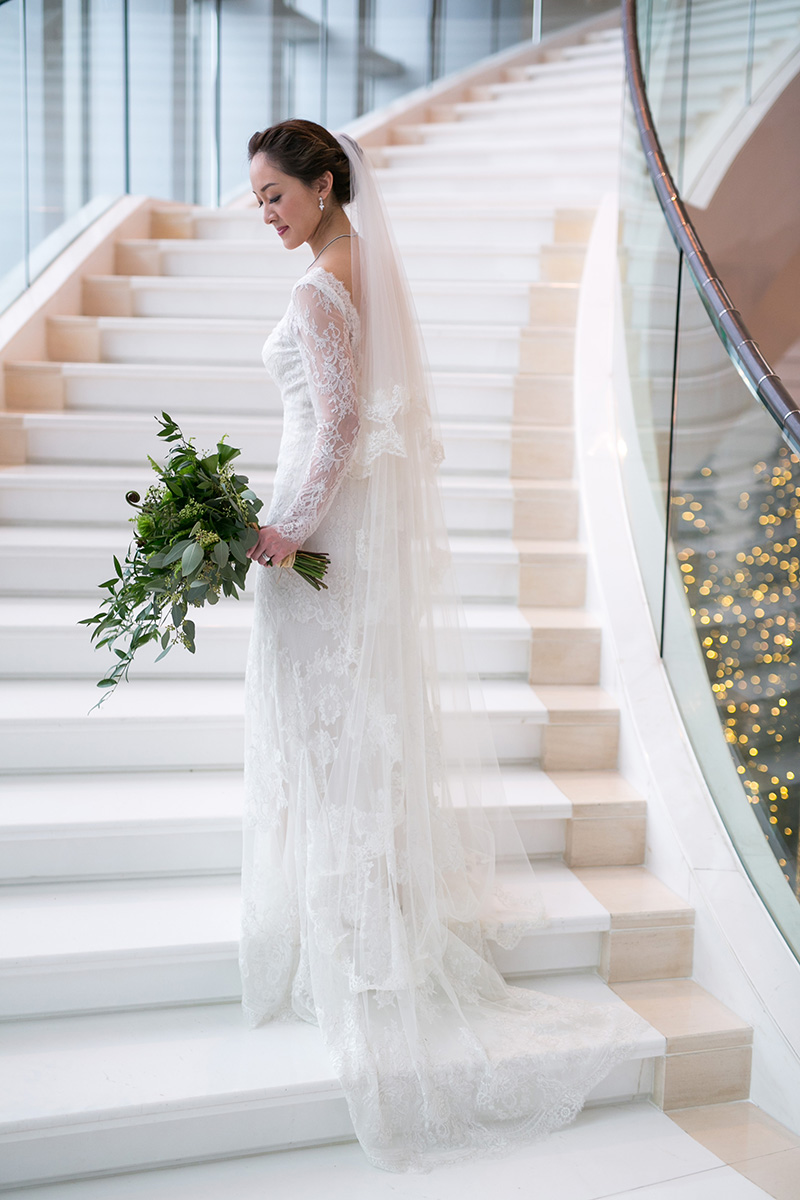 [From: From Here to Eternity / Photo: Patrick Photography]
Advantages
You can invite as many people as you want.
You'll have more gifts.
Having many guests creates a fun and festive atmosphere, especially during the after party.
Parents are usually happier because they can invite more friends and relatives to witness their son's or daughter's luxe wedding.
Because of the wedding scale, most of your your packages with vendors will be big enough to allow customization, for example, with decorations and favors.
Disadvantages
It's more expensive.
It requires more work and more detailed planning.
It may tend to become less personal and you might not be able to spend time with all your guests.
You will need to prepare more cash flow for the deposit fee for banquet.
Only some hotels can take more than 50 tables.
It's more tiring because the couple needs to deal with many people or guests.
To fit the schedule for all guests, the wedding will likely need to be on a weekend or a public holiday.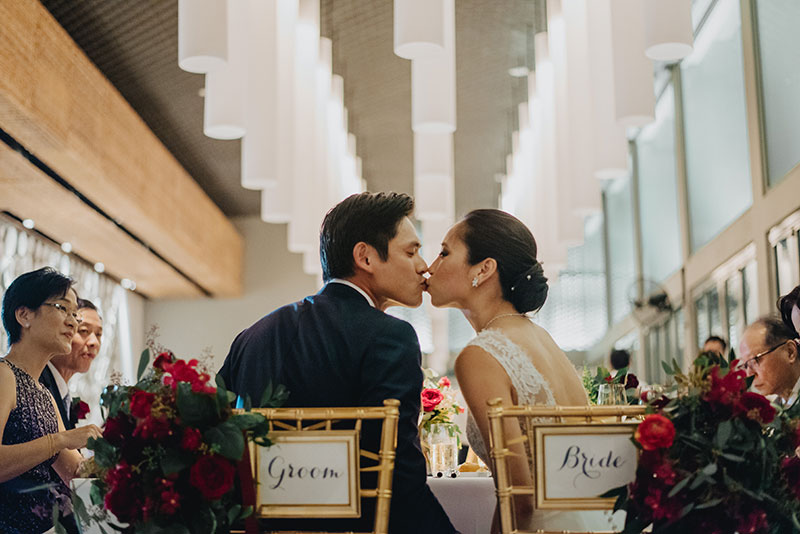 [From: A Destination Wedding with Modern Interiors and Red Color Accents / Photo: Terralogical]