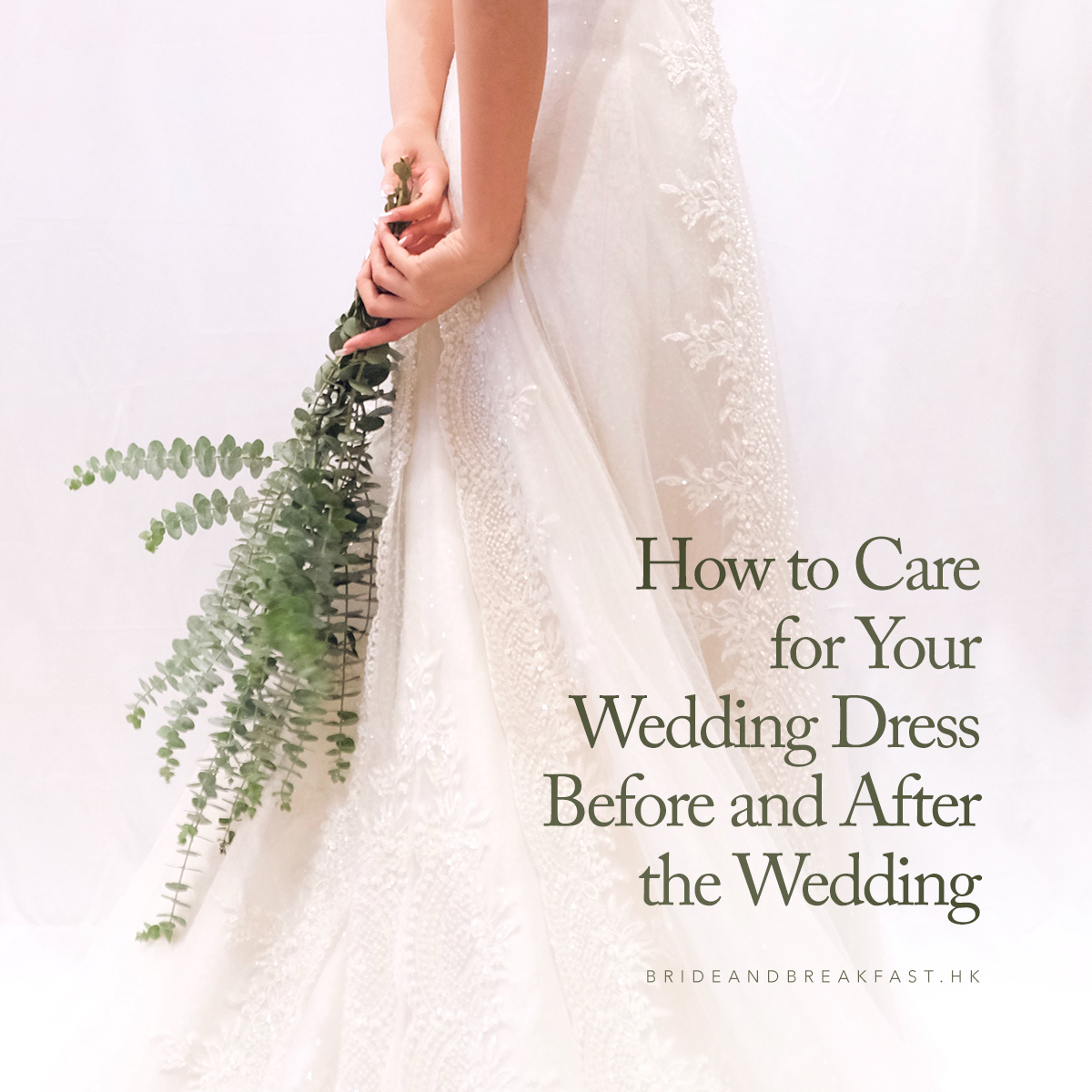 Your wedding dress is a very special garment that deserves your utmost care. Aside from its design–making you look your utmost best on your wedding day–your wedding dress should be ready to hold up amidst all the activities of the day. Think about it, your dress will needs to look superb from the ceremony down to the after-party. Then when the wedding is over, your wedding dress needs to be cleaned professionally and stored properly so that it keeps its form and quality. Otherwise, the fibers may break down and the dress may turn yellow.
Here's a list of things you should do to care for your wedding dress pre and post wedding.
(1) Use a padded hanger.
If you plan on hanging your dress in your closet before your wedding, use a padded hanger so that the dress doesn't stretch.
[From: Choose Your Vendors Wisely, Says This Couple Who Wed in Bali / Photo: Terralogical]
(2) Store the dress in a cool, dry place.
Whether before or after your wedding, store your dress in a cool, dry place. Your gown will be ruined if you keep it in a damp and musty place. You can also keep it in a high area in case of flooding or any other accidents.
[From: These Lovers Made Sure Their Wedding Day was The Best Day Ever, Masks and All / Photo: Mary Ann Art & Photography]
(3) If possible, have your dress cleaned the day after your wedding.
If that's not possible, target to clean your dress no longer than a month after your wedding day. The more your prolong cleaning your dress, the more difficult it will be to remove stains and dirt.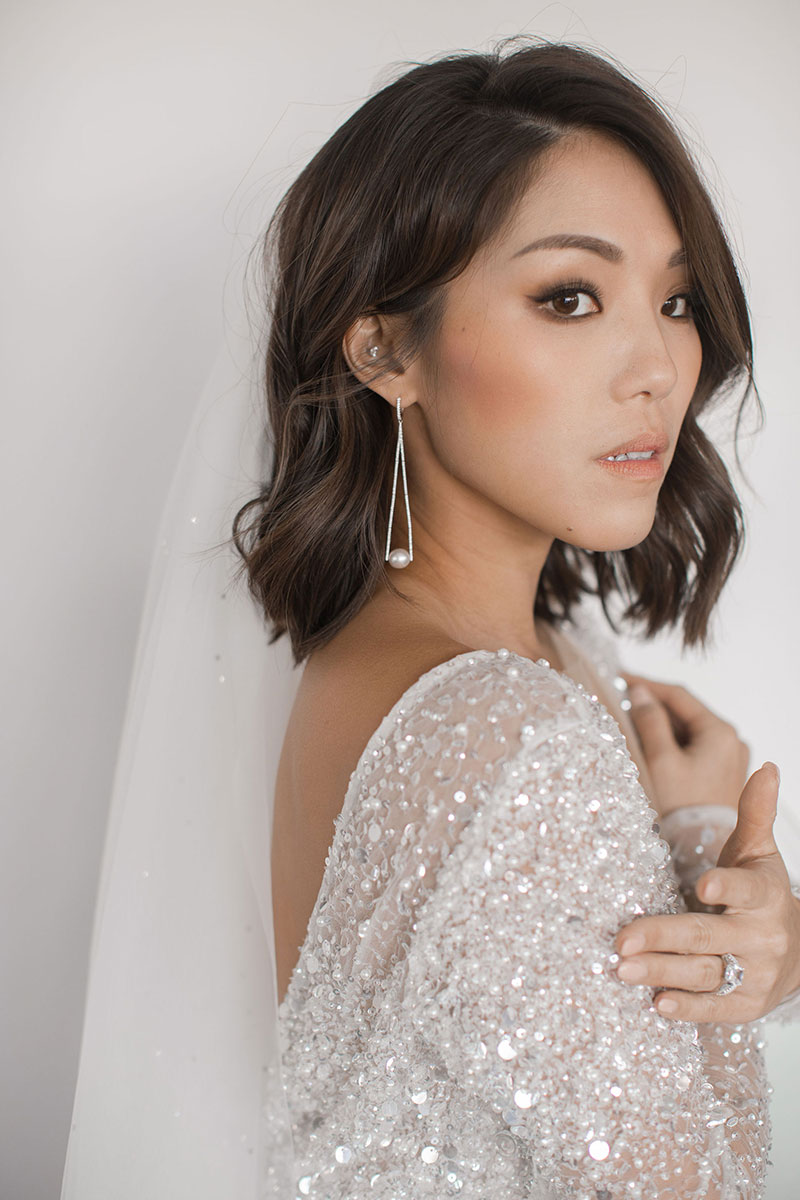 [From: Making Micro-Weddings Extra Special: Style and Planning Tips for Your Intimate Union / Photo: Hilary Chan]
(4) Have a professional clean your dress.
Do NOT try to clean your dress yourself! You might just end up doing more damage especially if you use the wrong products and method. Trust the experts, they know what to do.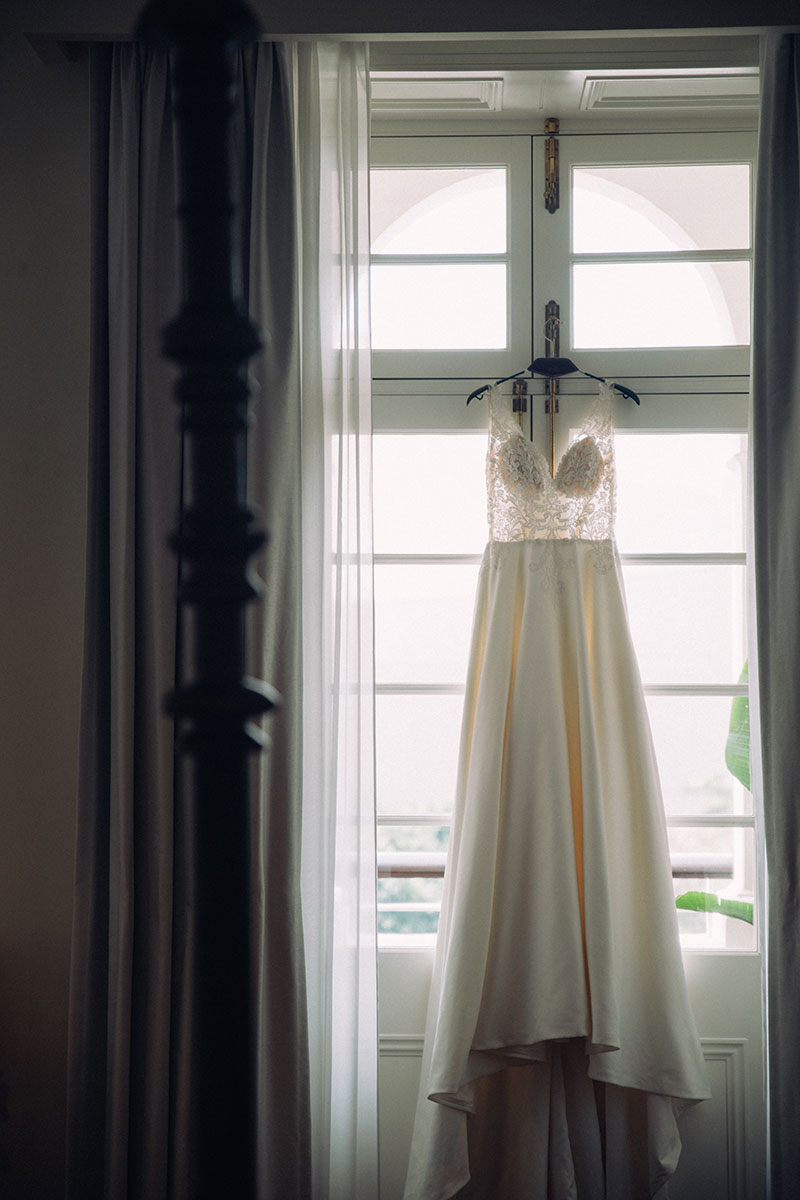 [From: A Solemn Wedding at House 1881 / Photo: Littlemore Photography]
(5) Check your dress from time to time.
After you clean your dress and store it, don't forget all about it! As the years pass, be sure to take out your dress once in a while to check on its condition. If you find it needs cleaning again, do have it cleaned again.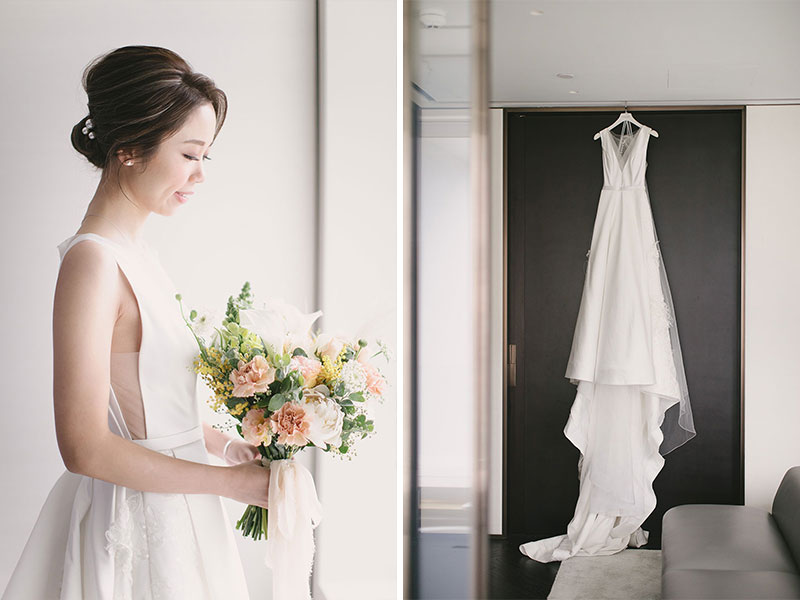 [From: Let This Wedding Convince You That Less is Definitely More / Photo: Belle & Olive]
Now that you know how to take care of your dress, you can keep it for a long time. Who knows? You can pass it on to your future daughter as an heirloom or repurpose it for your 25th wedding anniversary!