Couples who love blue and purple are in for a treat today! We rounded up the prettiest blue and purple wedding flowers and floral installations from our B Members. While red and blush pink are favorites among local brides, we'd like to show soon-to-weds just how beautiful blue and purple can we for your wedding day, too. We have these vendors to thank for all the gorgeous flowers from today's post: Foliage Floral, EUCALYPTUS, Never Ending Story Florist, Once Wedding Decoration, Home Sweet Florist, Halo Monday Floral Design, Status Quo Floral. Get ready for all the inspiration coming your way. Scroll along now.
Status Quo Floral shares this bouquet is a perfect mix of purple pastels, white, and other accent fillers. Brides who want a more natural-looking bouquet in the purple palette can opt for this style.
These hanging floral installation from Home Sweet Florist are so captivating! The mix of blue, purple, and white flowers fits the clean, all-white setting. At the same time, the scattered petals and the floral setup at the floor only add charm to the whole look.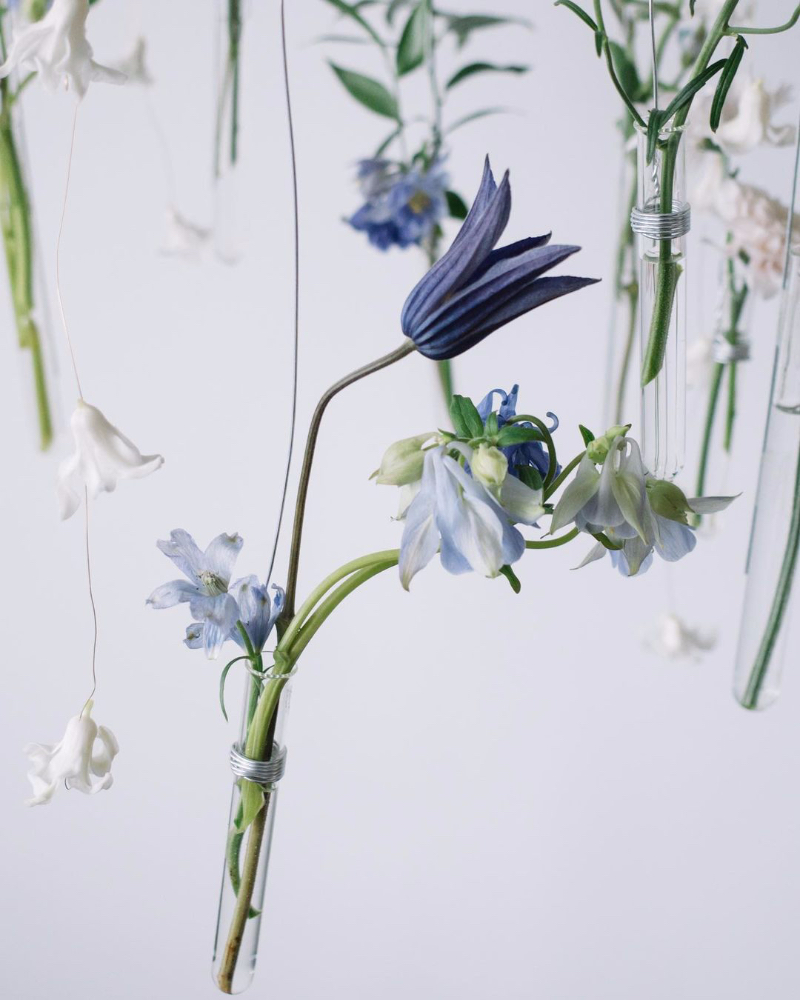 For a more luxurious blue and purple wedding look, EUCALYPTUS can fill a wedding with this gorgeous setup that is made with overflowing blue and purple flowers of all variants!
This sweet handheld bouquet was made by Never Ending Story Florist. The pop of greens add balance to the purple flowers and the hints of white here and there put everything together.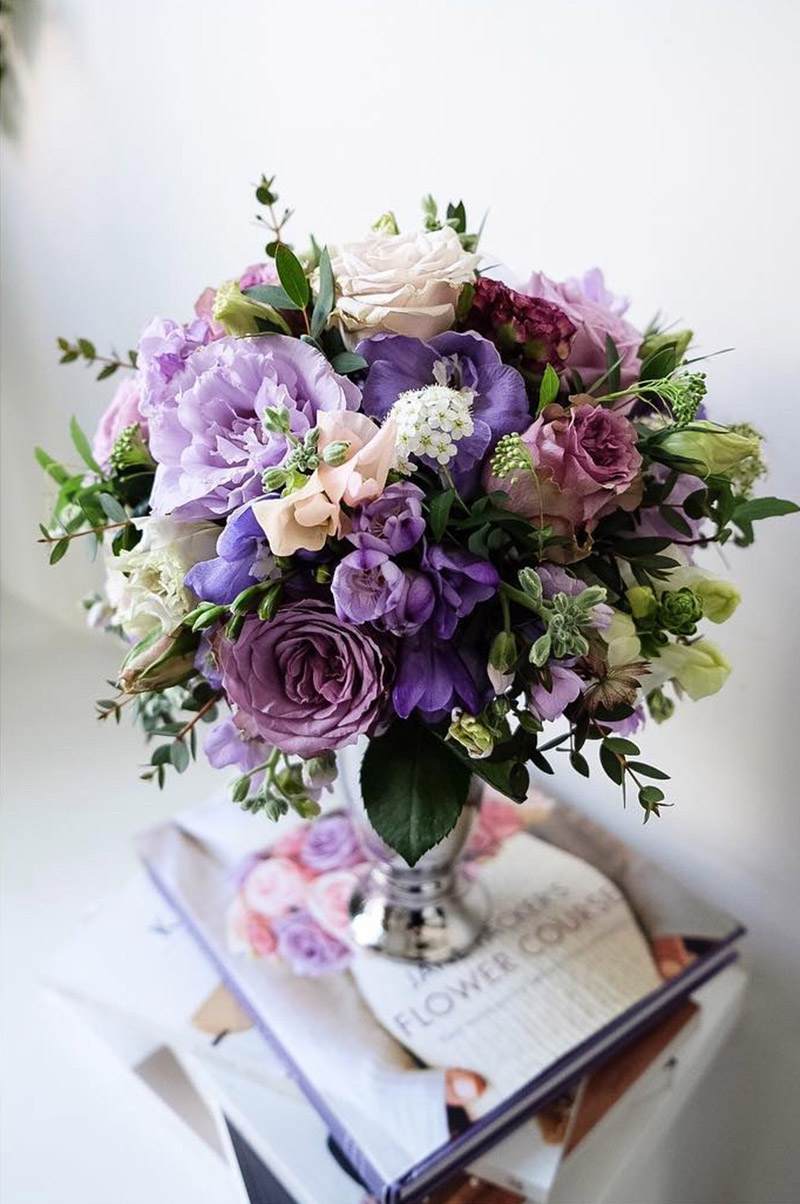 This is another sweet and stylish bouquet, but this time, it takes the blue hue a little further. Foliage Floral used large purple flowers, but elevated the bouquet with shades of blue and white.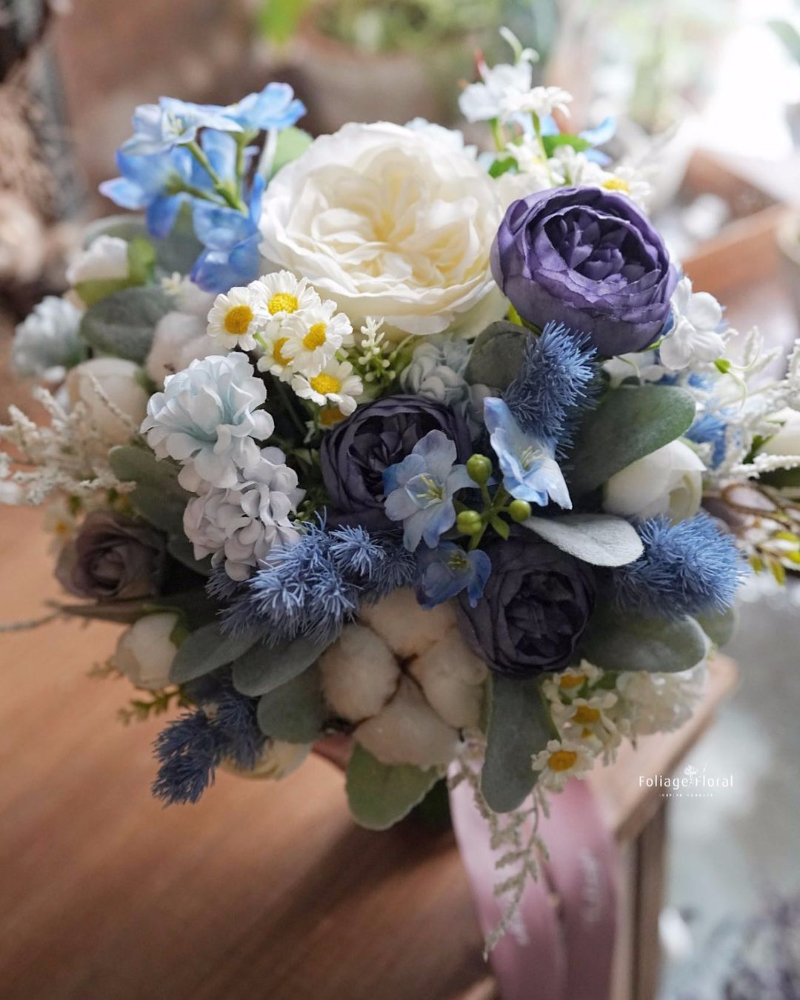 For a clean and elegant wedding backdrop, Halo Monday Floral Design use a plain white wall and adorned it with blue and white  flowers and gold accents. Let's not overlook the layered potted flowers in the same palette, too.
We didn't leave out the registration table! Once Wedding Decoration shows us all how you can add blue and purple flowers to your registration table or any display table for that matter. Adding your pre-wedding photos is the cherry on top of this wedding floral decoration style.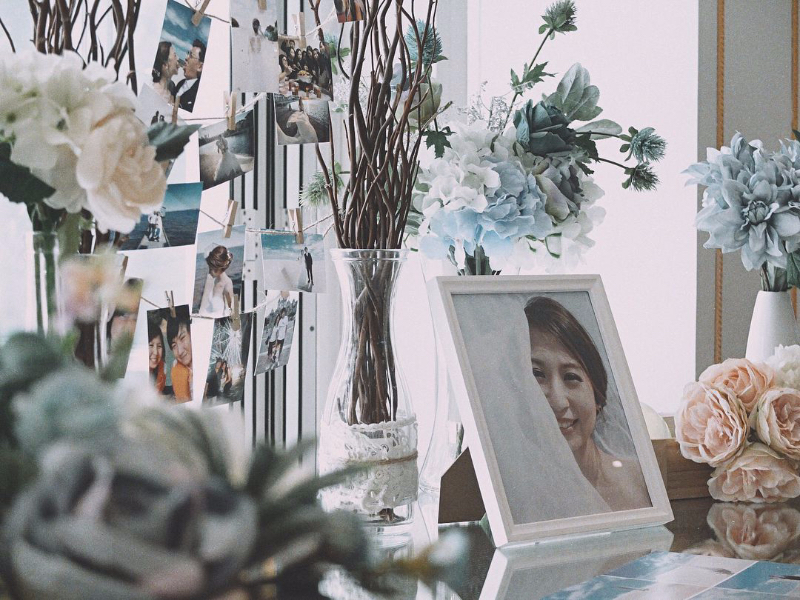 Which of these blue and purple floral decorations are you liking? Head of over to each vendor's website and social media accounts for more.