[From: Forever and Always / Photo: Steven C Photography]
Have you thought about wedding day logistics? If not, then do stay a while for today's post that's all about Hong Kong transport services that you can hire for your special day. Whether you're a high roller in need for the latest luxury car, or if you're a classic queen who wants to make an entrance in a vintage, one-of-a-kind vehicle, this list of car rental and transport service is all you need to find the perfect wedding day ride for you! Ready, get set, go find that car right now.
[Photo: Microcars]
Get a luxury ride for your big day! AVIS, an international car rental company, not only represents the top-notch sector of the car rental industry, it also strives to maintain the resolute brand spirit and an uncompromising attitude to maintain the superior quality of services uniformly in 177 countries and regions around the global. Avis provides top-of-the-line rides–think Maserati, Porsche, and Tesla. To all the brides who want to ride in style, contact Avis now.
[Photo: Classic Rolls]
Nothing makes a statement like a vintage car pulling up into the driveway with a beautiful bride in tow. If you're the kind of bride who wants to elegantly alight from an eye-stopping vehicle, call on Classic Rolls to drive you on your special day. Classic Rolls is a prominent Rolls Royce limousine service provider in Hong Kong. Since it began operations in 1995, numerous VIP's have enjoyed their excellent transportation services. Classic Rolls carries more than 20 luxury vehicles include Rolls Royce Silver Cloud, Silver Spur, Bentley, and Mercedes Benz. They also have an open-top Rolls Royce Silver Cloud II in the color purple, a limited edition vehicle limousine service. Classic Rolls will definitely provide you with a unique and satisfying ride on your wedding day.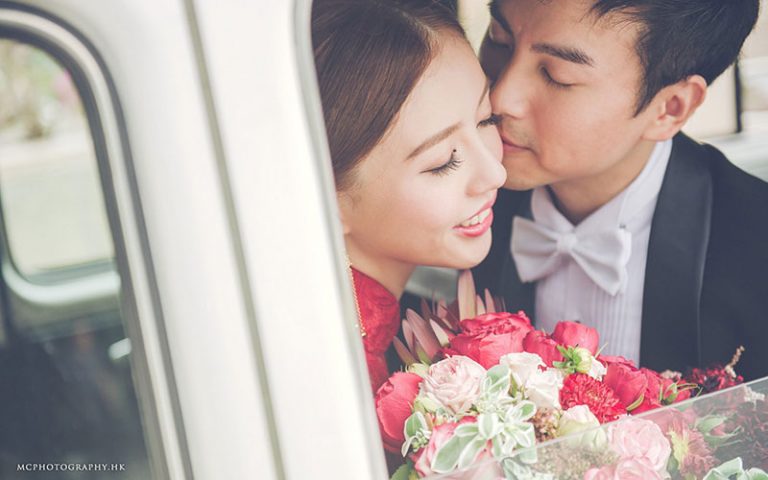 [From: A Heartwarming Cream-colored Wedding at Hyatt Regency Shatin / Photo: MC Photography]
Jubilee is a professional tour company that was established in 1983. With over 30 years of experience, they're known to provide excellent recreation and transportation experience. Their wedding day car rental services, Jubilee aims to provide brides with a relaxing ride for the most memorable day in their lives. Their fleet includes various gorgeous brands such as Rolls Royce, Mercedes Benz, BMW, Bentley, and other luxury 7-seater limousines. Jubilee also carries a line of rare, long model Classic Rolls Royce cars.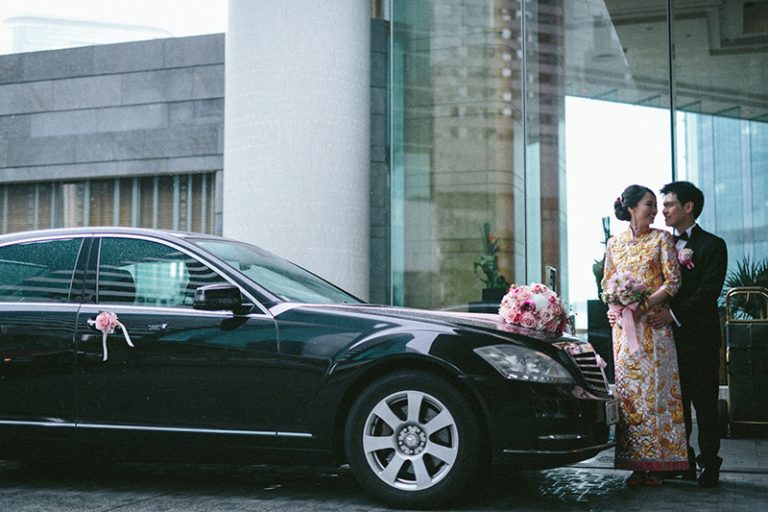 [From: A Traditional Pink and White Wedding at J.W. Marriott / Photo: Patrick Photography]
KongKow has been providing customers with superior and reliable car hiring services in Hong Kong since 1990. Their modern fleet includes 4-seater and 7-seater Benzs, 7-seater MPVs, as well as 20-seater and 40-seater travel coaches to suit your needs. In addition, all their vehicles undergo regular inspections to guarantee safe and reliable service at all times. For weddings, couples may also choose from a wide selection of cars with lucky plate numbers.
Hertz Hong Kong On-Hire Limousine Services
[Photo: Hertz Hong Kong]
Hertz On-Hire Limousine Services is a specialized car rental service with a clientele of major corporate top executives in Hong Kong, ministers of overseas government, and other key persons. They understand the expectations for limousine services and ensure that clients reach each of their clients experience swift and professional experience, no matter where their destination is. If you hire Hertz, you get a premium experience while riding the latest luxurious vehicle models with a professional English-speaking chauffeur.
[From: A Gorgeous Wedding at the Veranda with Pastel Color Accents / Photo: Jenny Tong Photography]
Hong Kong Limousine Service is a premium private ground transportation provider that offers private limousine transportation inclusive of Hong Kong car rental, professional chauffeur-driven limousine services in Hong Kong, Hong Kong airport transportation, hotel transfers, Hong Kong private cross-border limousine transfers, professional limousine services from Hong Kong airport to Shenzhen (Guangzhou, Dongguan, Macau), Hong Kong car rental services, all with English-speaking drivers for hire in Hong Kong–you name it, they have it! So if you're looking for a comprehensive set of services, Hong Kong Limousine Service is the company to contact.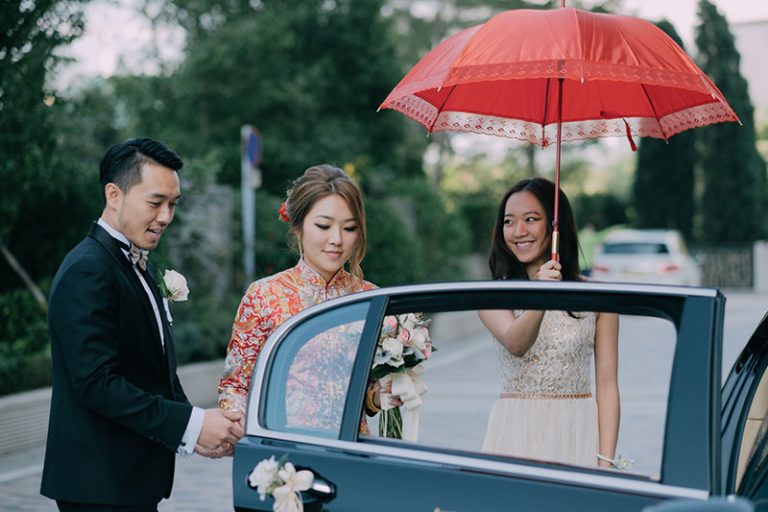 [From: Forever and Always / Photo: Steven C Photography]
Hong Kong Car Rental Services ensures you get a professional chauffeur with the right car for your special day. We can also make sure that your wedding guests are suitably looked after if you require. They have a complete line-up of services–from car rental, airport transfers, limousine services, and more. They, too, are a perfect match for you and your husband-to-be if you also want  to make sure that your wedding guests are suitably looked after during your wedding. Let you guests in on the information too, if they have logistics concerns for the wedding.
[From: Forever and Always / Photo: Steven C Photography]
DCH (Dachanghang) Motor Leasing is a total transport solutions company that is well-known for its luxury RV rental line. The Dachanghang Luxury RV Pick-up Service has a reliable and large-scale fleet that provides rental services in Hong Kong. They also carry seven-seater multi-purpose vehicles and various types of tour buses to provide professional and satisfactory services–if you want to have the whole family ride to and from the wedding venue together, why not hire a huge bus? In addition, all drivers have received professional driving training, are familiar with the Chinese and Hong Kong road network, and are fluent in Cantonese, English, and Putonghua. You know what they say, go big or go home! So get a big ride for everyone, it will be fun!