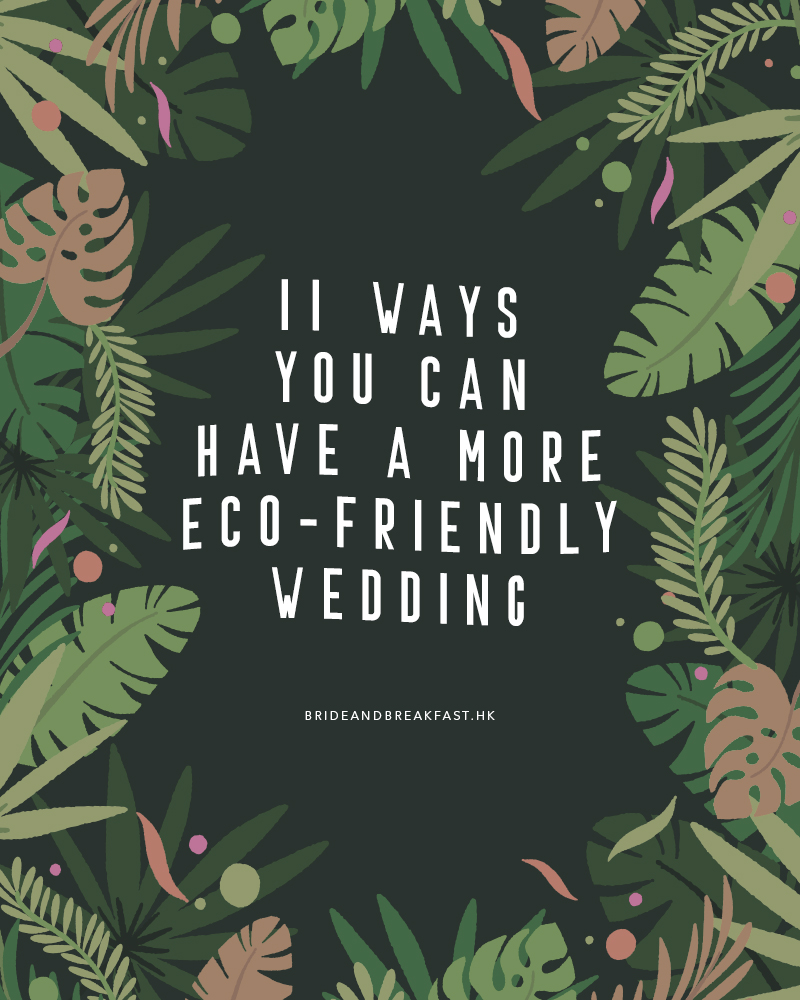 More and more brides are becoming conscious of their environmental footprint and so of course, more and more brides are also looking into how they can make their wedding more eco-friendly. You'll be surprised that there are many things you CAN do to make your wedding less wasteful and more economical. You don't have make big changes or spend more–not at all! Simple adjustments here and there will already make a big impact. And because we're here to help you out, we listed them down for you! Here are some simple things you can do to make your special day more environmentally friendly.
(1) Choose Eco-friendly Invitations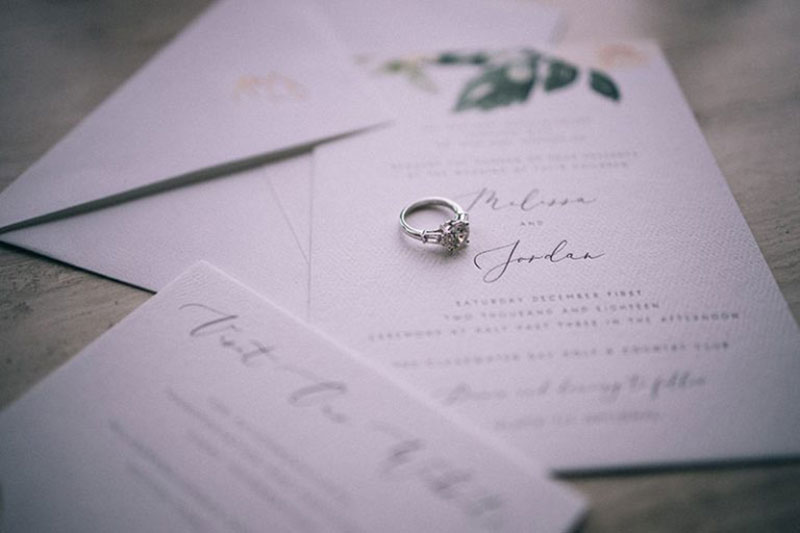 [From: Picturesque Cliff Wedding at Cleawater Bay / Photo: Patrick Photography ]
Try going for recycled paper or upcycled materials like fabric, leather, or even wood! You can get creative with these other alternatives, too.
(2) Donate to Charity as Alternative Wedding Favors
Instead of giving chocolate as wedding favors, why not donate that to your chosen charity? We are sure your guests will appreciate that. You can also engage a civil celebrant who can help connect you with various causes.
(3) Go for An Outdoor Venue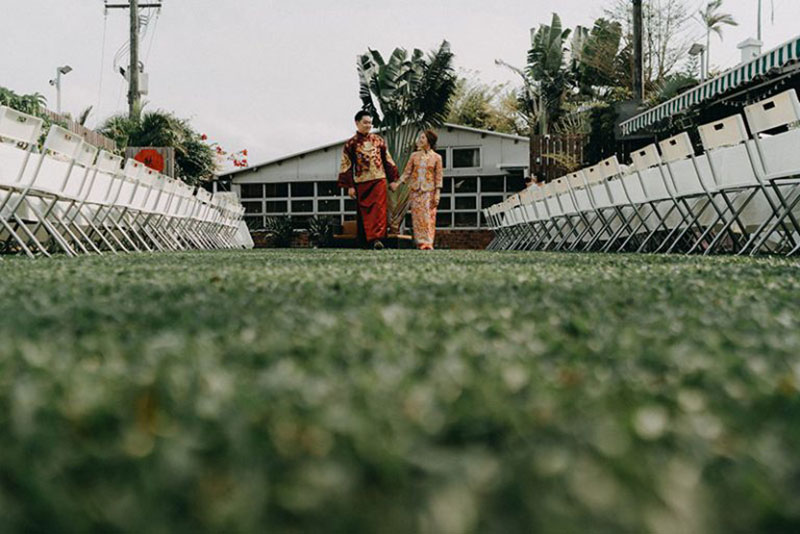 [From: All-White Garden Wedding with Beautiful Draping Lights / Photo: Hyggeland]
You can take advantage of the time of the year when the weather is nice and cool and go for an outdoor wedding. This way you're consuming less electricity and energy. Outdoor venues are also usually beautiful on their own, so you won't need a lot of extra decorations to make the place look pretty.
(4) Donate (Don't Trash)Your Decorations After
If ever you do have decorations that will not longer be used, donate them instead of throwing them away! Another bride might have the need for it, or perhaps an upcoming event will find it handy. You can check social media buy and sell groups for potential buyers or donataries. Or of course you can post in our community!
(5) Consider Potted Plants for Floral Decorations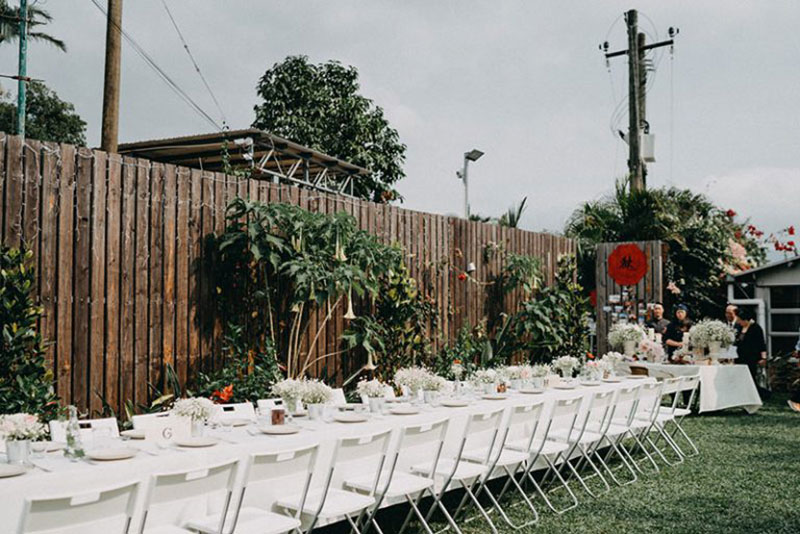 [From: All-White Garden Wedding with Beautiful Draping Lights / Photo: Hyggeland]
Potted plants are definitely a lot less wasteful that non-potted floral installations. You can even turn them into giveaways that your guests can take home! Isn't that a brilliant idea?
(6) Go Digital
Turn save-the-date cards into e-cards. Have a wedding website or online group for important announcements or details that can be spared from the invitation.  This way you also minimize your printed materials.
(7) Save on Packaging Wherever You Can
[From:  This Bride Wore an Embellished Cape Over Her Gown and It Was Stunning! / Photo: Iluminen]
Use recycled packaging or forego it altogether. For example, use bags made from upcycled materials for guests' welcome bags and bridesmaids' gifts, or none at all–especially if it's something they can wear during the wedding, i.e. matching bracelets, or clutch bags.
(8) Reuse Your Flowers
If in case you do still go for flowers over potted plants, maximize them. For example, you can reuse your ceremony flowers at your reception.
(9) Choose Signs Over Individual Printouts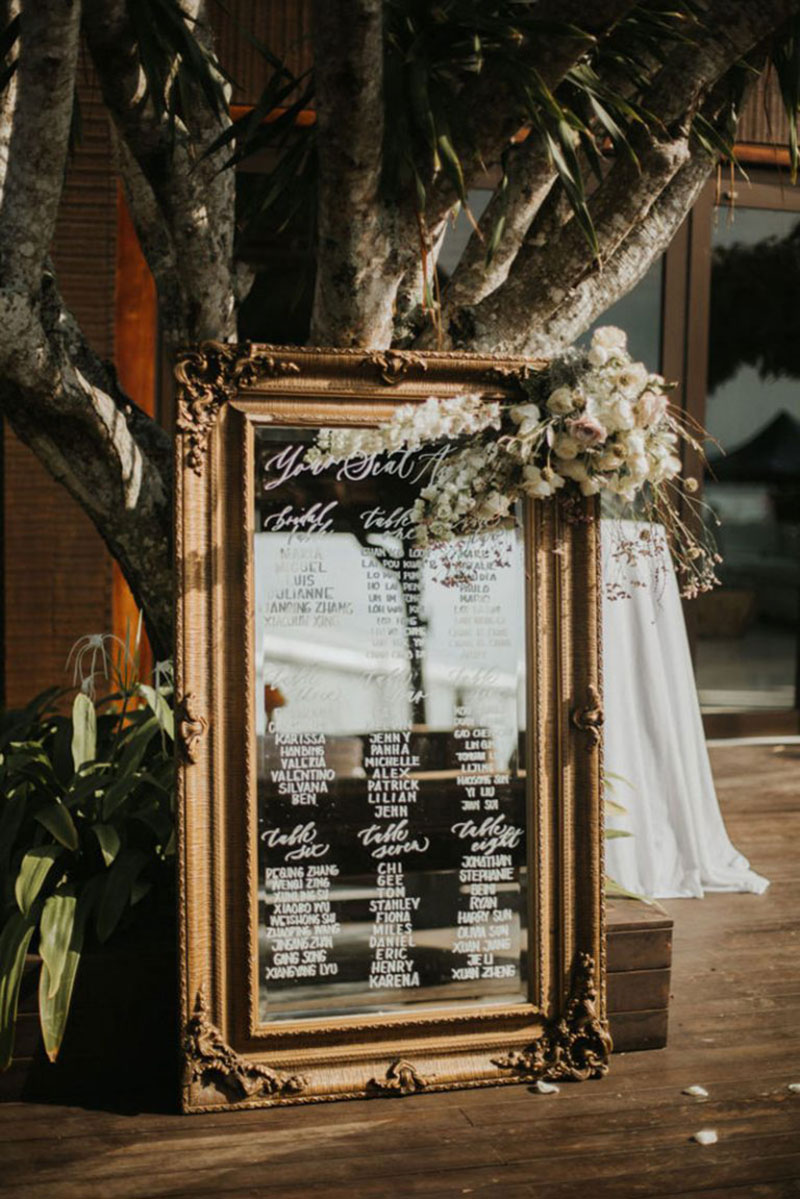 [From: Romantic Overseas Wedding at AYANA / Photo: Iluminen]
Truly, menu cards and place cards are beautiful decorations. BUT, to lessen wastage, go for a sign with the seat plan and menu instead so that everyone can check it out before heading to the reception room.
(10) Reduce Food Waste
Try to stick to your guest headcount when finalizing the meals. We know the natural inclination is to book a little excess food with the caterer, but try to stick to your headcount or at least minimize excess bookings to reduce on food waste after the wedding. You can also ask your caterer to make to-go bags for guests in case there's excess food.
(11) Rent Your Dresses (and Even Tuxes!)
[From: Blush-themed Wedding with Beautiful Personalized Details / Photo: Pik Pongpol Photography]
Renting you wedding dress will save you some bucks, but it will also reduce the use of materials for a gown that you will just wear perhaps once. You can also rent your groom's tuxedo and your bridesmaids' dresses. But in case you go for brand new dresses, you can donate and rent them also after the wedding so that others can use it–anything to avoid one-time usage will be a lot of help!