Your wedding day is one of the most important days of your life. The last thing you want to happen on this day is you stressing about everything going on and worrying about all the details. You'll miss out on what makes the day so special–the love you share with your husband-to-be. So, how about doing your best to be fully present on your wedding day? Not only that, how about being present every step of the way, too? As much as possible, make the most of your wedding journey–from the time you start planning, up until your wedding day. Here are eight things you can do to be more present from the time you get engaged until you end the night as Mr and Mrs.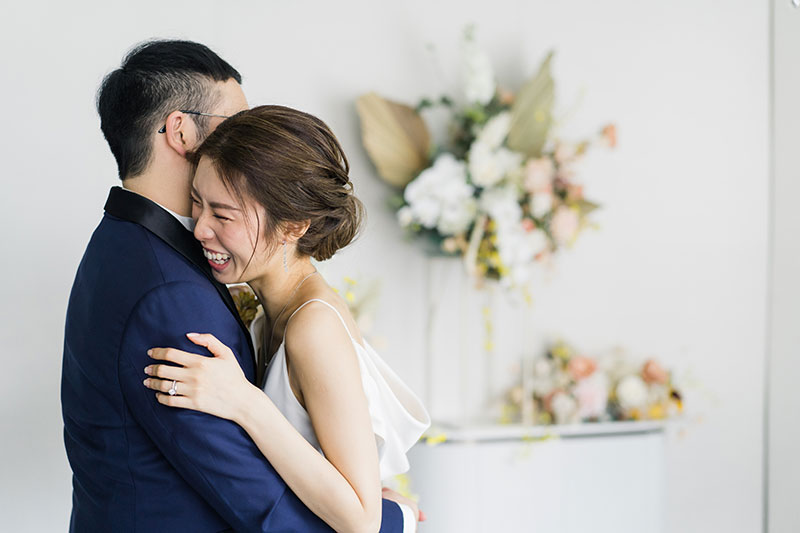 [From: Romance Resumes with This Classic All-White Wedding at The Murray / Photo: Blink Photography]
(1) Cherish each day leading up to your wedding.
It's easy to get caught up in all that's happening right from the beginning of planning. You'll feel like you're just floating in a sea of things to do. To snap out of this, cherish each day, from the time you get engaged all the way to your wedding day. Don't get lost in all you need to do. Instead, make the most of every moment.
(2) Visualize your ideal day.
Have you heard of the power of suggestion? It it believed that deliberate suggestion can influence how we perform or behave. For example, if you think you'll go well in a job interview, you're more likely to ace it and even get it. For your wedding, visualize the ideal setting and how you want to spend it–relaxed, present, and enjoying every part of the day. The likelihood that this will happen will increase!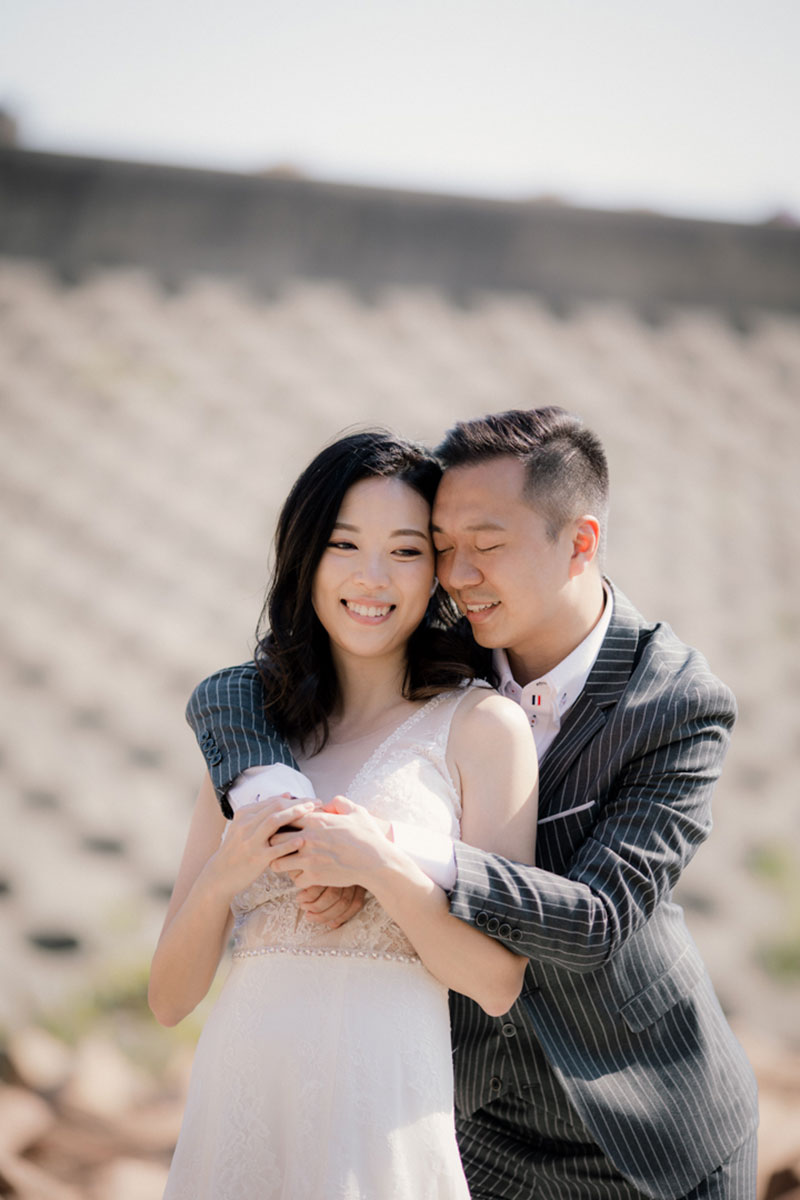 [From: Make Way for Today's Beautiful Mountainside Engagement Session / Photo: Momo de Film]
(3) Set expectations with vendors and family
It's important for you to align expectations with all the people who play an important role in your wedding–your vendors and family members. Let them know how you want to spend the day and how you would like them to help and support you. This way, you can think less about the nitty gritty details come the wedding day and spend more time enjoying it.
(4) Make your wedding timeline more flexible.
When planning your wedding day schedule, allow enough room for adjustment. Don't be surprised if you're not able to follow the wedding day schedule because you never know what bumps you'll run into as the day unfolds. The best way to handle this is by allotting ample flexibility and allowance for changes in your schedule. You will feel more relaxed if you have enough room for all these possible changes.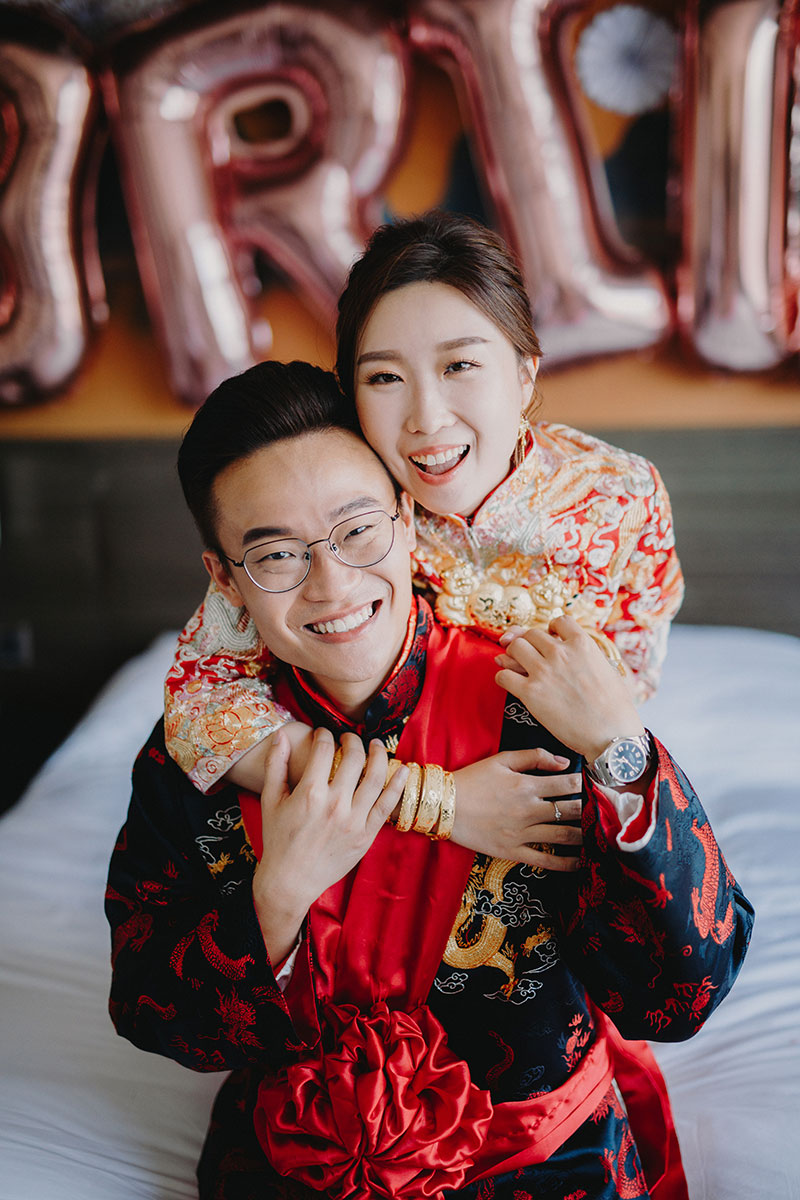 [From: A Little Social Distancing with a Whole Lot of Love / Photo: Otter Ten Studio]
(5) Celebrate milestones along the way.
Little wins are worth celebrating. Even something as simple as booking a vendor deserves a pat on the back. Recognizing mini milestones along the way will develop a very optimistic and encouraging outlook that will surely spill over to all the succeeding tasks and your wedding day.
(6) Set the tone with a morning routine.
On your wedding day, start with a relaxing morning routine that will set the mood for your wedding day. You can to feel relaxed and ready to enjoy everything that's about to happen.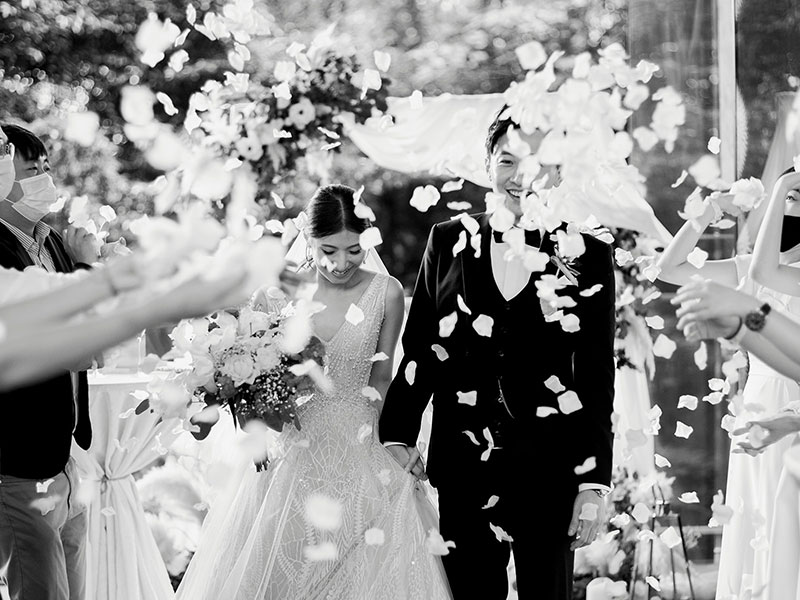 [From: Restaurant Weddings are In! See This Couple's Intimate Wedding Day at Ammo / Photo: Nikkiloveu]
(7) Forget that you're being photographed and filmed.
Your wedding photographer and videographer are there to capture every part of your special day. Instead of worrying about how you look or how the photos might turn out, just let go and forget you're being filmed. Trust them and draw your attention to your wedding, your husband, and your love for one another.
(8) Turn off your phone!
To be fully present on your wedding day, turn off your phone the entire time. Let social media take a backseat for now and postpone responding to messages until after the wedding. Focus on your wedding day–be full present with your husband-to-be and make the most of time spent with loved ones.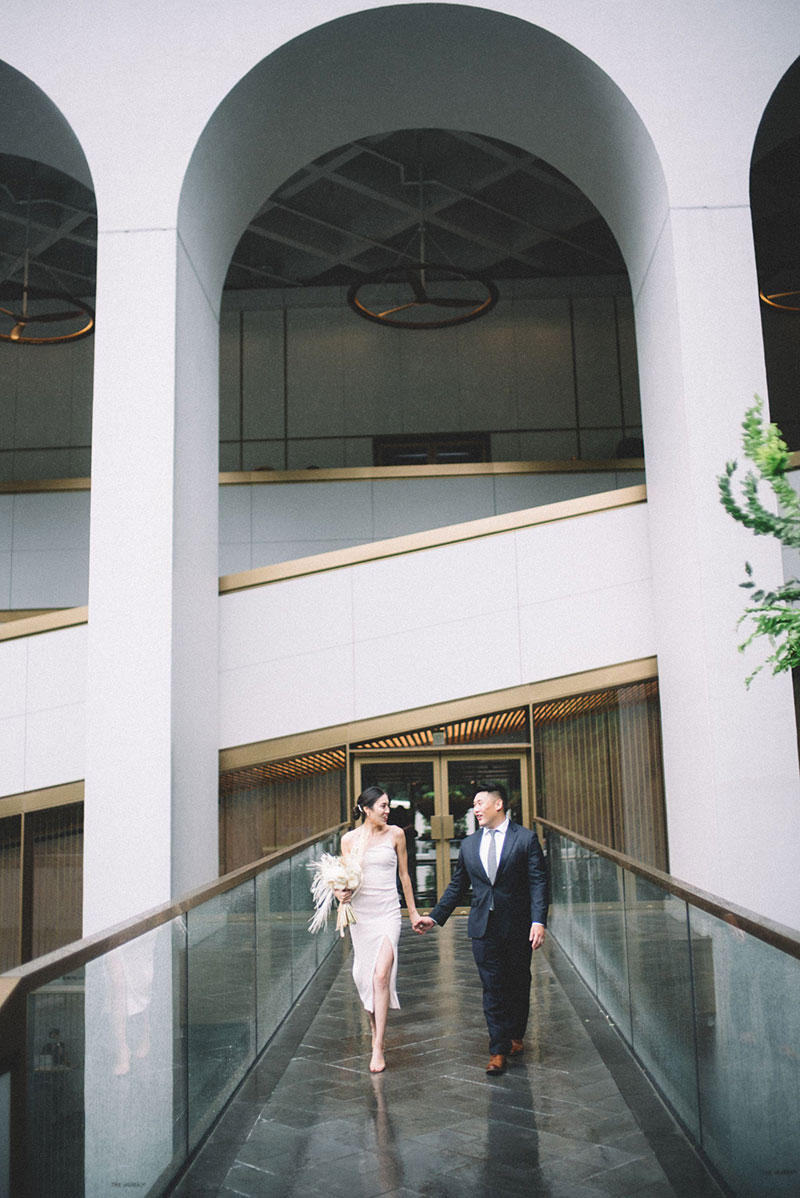 [From: A Modern Wedding with Only The Bride and Groom Present / Photo: Fermat Photography]
Finally, remember what your wedding day is all about! Take in every moment of this once-in-a-lifetime celebration.