One of your closest friends is tying the knot, but unfortunately, you can't make it to the wedding. What do you do? Don't worry. You can still show your love and support in other ways. Here are eight things you can do to express your love and support even if you can't make it to your friend's wedding.
(1) Let the couple know right away.
Send back the response card as soon as you find out you can't make it to the wedding. Or, if you want to get the message across even faster, give your friend a quick call or send a message right away. This is one way to show support because the sooner you tell them, the sooner they can make the necessary adjustments related to your absence. For example, if it's still early, they can update their guest count with their caterer, adjusting the cost.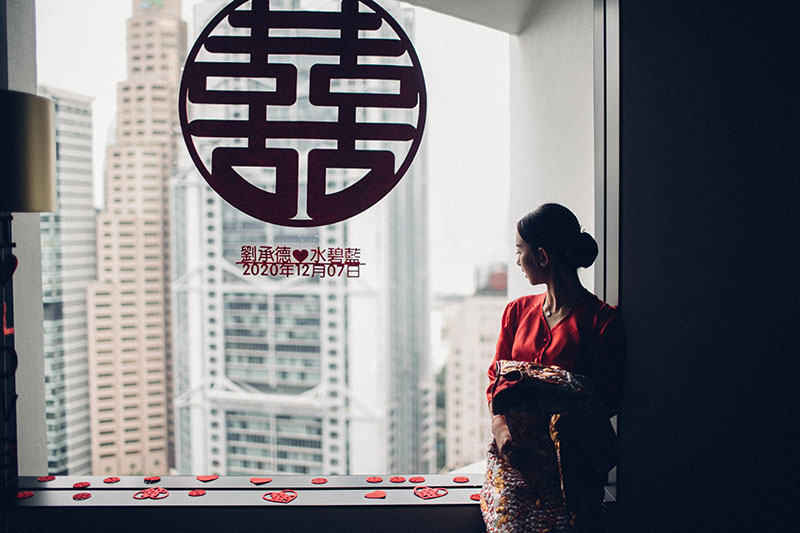 [From: An Elegant Traditional Wedding at The Murray and The Park Lane Hong Kong / Photo: Binc Photography]
(2) Be honest with your reason.
Whatever your reason is, tell your friend. Be honest and open with the reason, even if it may not seem like a very good one. Honesty is till the best policy. And since you're friends, trust that the soon-to-weds will understand.
[From: An Intimate Pre-wedding Portrait Session at Rosewood / Photo: Sophia Kwan]
(3) Send a card with a heartfelt message.
If you want to show your support and love because you can't make it to the wedding, a heartfelt letter will always get the message across. Planning a weddings is stressful, so this little gesture will help pick up your friend's mood. Knowing that you're there to cheer them on–even from far away and even if not on the wedding day–will be of big help to the bride and groom.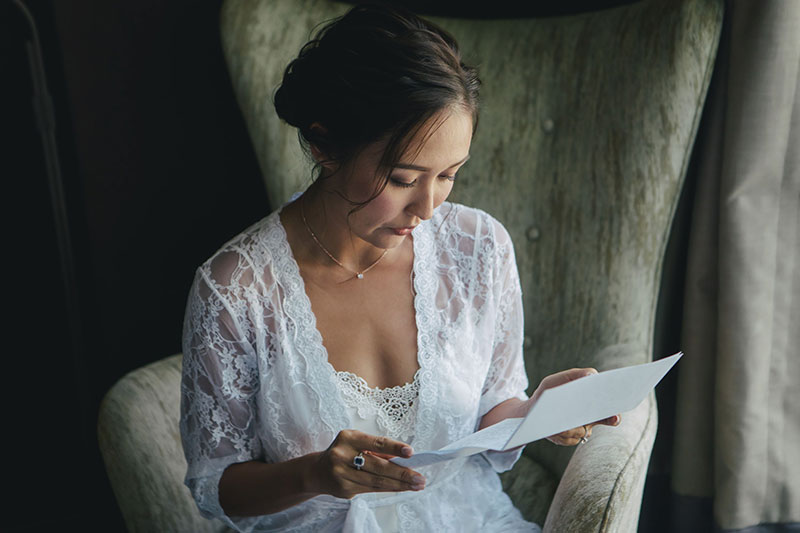 [From: After Cancelling Twice, This Couple Finally Pushed Through with a Wedding with Only 8 Guests / Photo: Jeremy Wong]
(4) Offer help.
You can always offer to help in whatever way possible. Usually, if you were supposed to be part of the entourage, you would be helping the bride all the way. Just because you can't go or be part of the entourage anymore, it doesn't mean that you can't help the couple. There are so many ways to help, so tell your friend that you're more than willing to step in any time.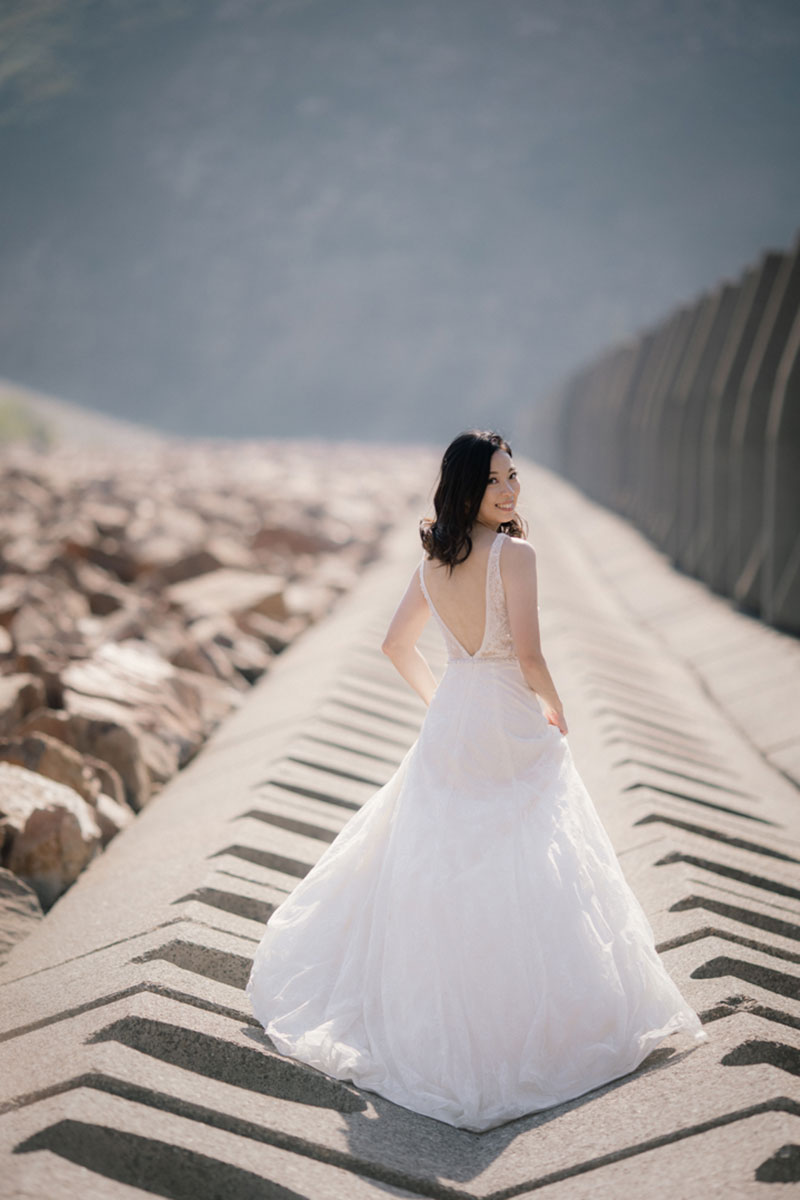 [From: Make Way for Today's Beautiful Mountainside Engagement Session / Photo: Momo de Film]
(5) Plan a little something with the couple in advance.
You can always invite your friend and his or her spouse-to-be for a mini catch up session over dinner or coffee. It will be nice of you to take some time off to meet them and spend time with them since you won't be able to celebrate with them on the actual wedding date.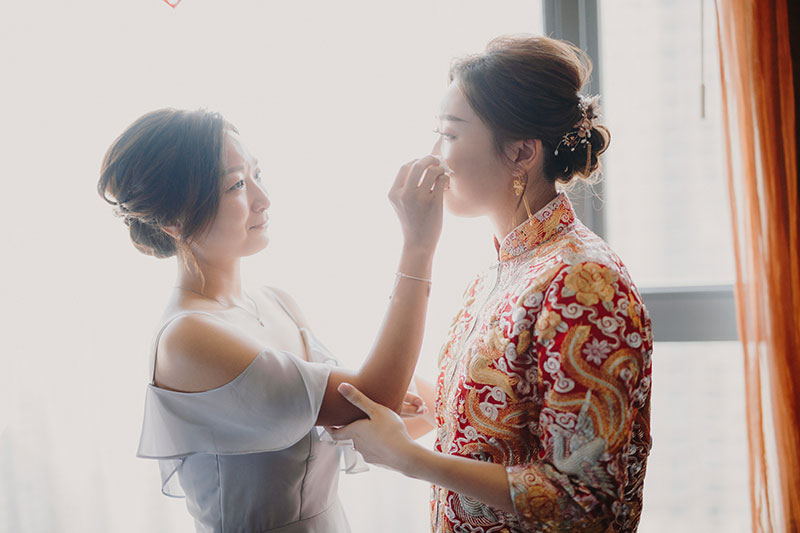 [From: A Little Social Distancing with a Whole Lot of Love / Photo: Otter Ten Studio]
(6) Give a unique gift.
Give something extra special to the couple. It doesn't need to be expensive or grand, rather, make it something that relays your love and is a reflection of your friendship.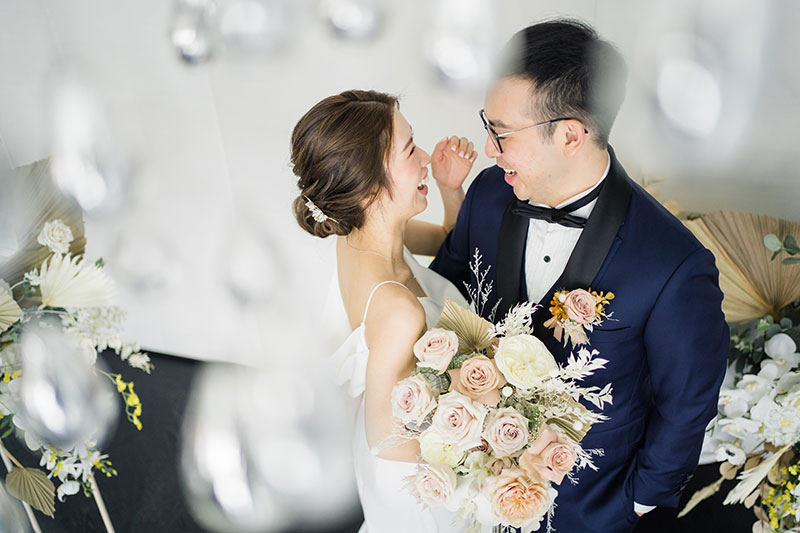 [From: Romance Resumes with This Classic All-White Wedding at The Murray / Photo: Blink Photography]
(7) Be there in spirit.
What else is social media for? Make the most of the digital era and stay tuned to your friend's biggest day ever online. You may not be there physically but be there in spirit and watch everything real-time by following their hashtag.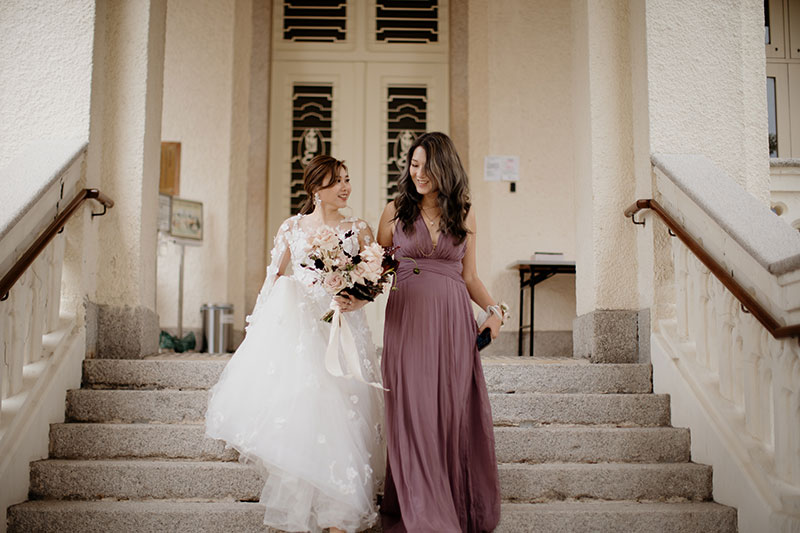 [From: This Bride Donned a Beautiful Cape Full of Floral Appliqué for Her Church Wedding / Photo: Sophia Kwan]
(8) Celebrate afterwards.
Of course, you can always celebrate with your friend afterwards, too. Ask the couple to share all the details with you and give your well wishes as they begin life and husband and wife.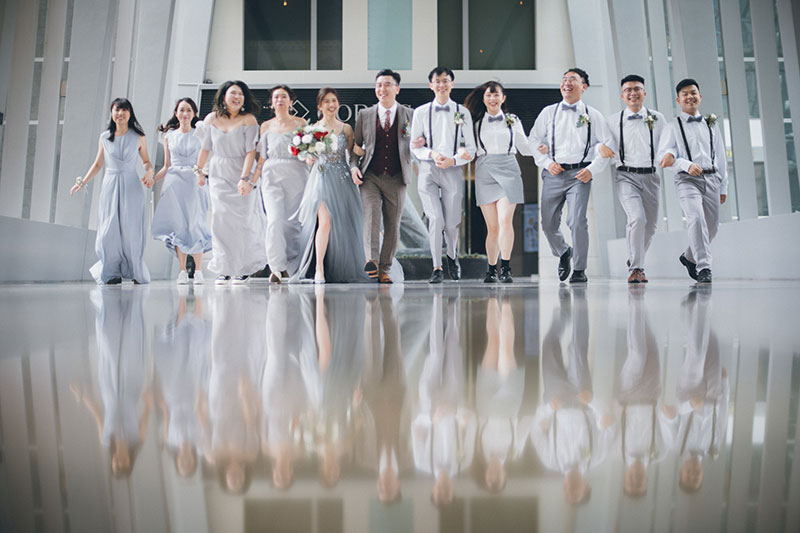 [From: This Couple Made Sure to Wear Masks That Complete Their Wedding Look / Photo: Redblue Creation]