[Photo: Aupho Wedding]
How can you make the most of your wedding day? Many couples say that the day goes by really fast, so you have to enjoy it to the fullest. Easier said than done, agree? In reality many brides and grooms are very particular with every detail about the wedding. In effect, they tend to keep worrying and forget to let go come the wedding day. In other cases, couples may also end up overlooking little details that can add more comfort and relaxation during the wedding. How can you be funny present during the wedding when something is bothering you?
So how can you worry less, relax more, and enjoy your wedding day? Here are a few simple hacks that can help you. You'll be surprised that small adjustments can make a big difference and keep the stress away while the wedding is going on. Try these out because the last thing you want is to miss out on what's happening in front of you!
(1) Hire an on-the-day wedding planner.
Hiring a wedding planner will help free you from on-the-day tasks and details. You can delegate many things to your planner and entourage so you can really just focus on your wedding. Read this to learn more about what a wedding planner can do for you and see just how helpful it will be!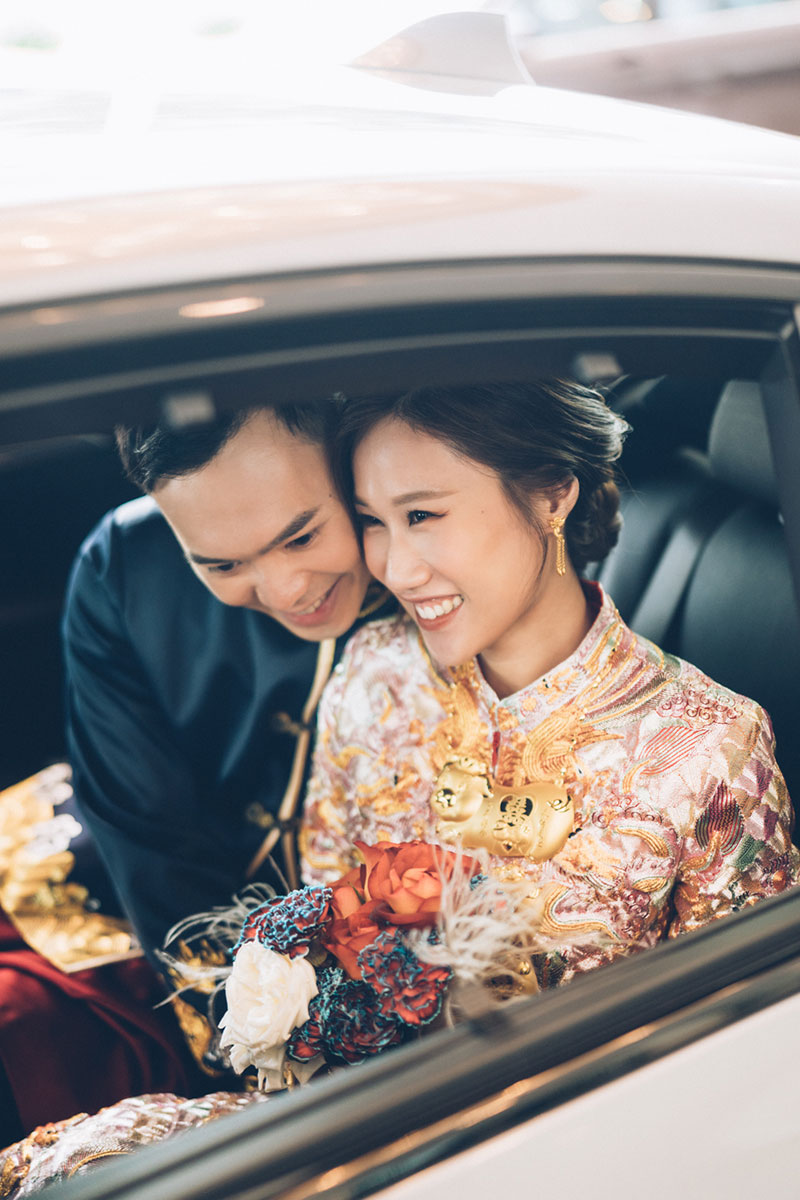 [From: This Bride Wore a Cut-out Dress for Her Wedding Ceremony and a Jumper for Her Banquet / Photo: Martin Aesthetics]
(2) Create a relaxed wedding day schedule.
Recall how couples mentioned that your wedding day will go by fast. One hack to help make the day feel less like a blur is creating a relaxed wedding day schedule. This article shows the basic wedding day flow but you can definitely remove things, allot more time for other parts, and adjust wherever you see fit. Think of how you want to spend the day and take it from there.
(3) Spare some private moments in between.
When planning a relaxed wedding day schedule, consider including extra private time with your husband-to-be. For example, do a "first look" but also add a few more minutes just to enjoy that moment alone. These pockets of time together will help you cherish the day even more.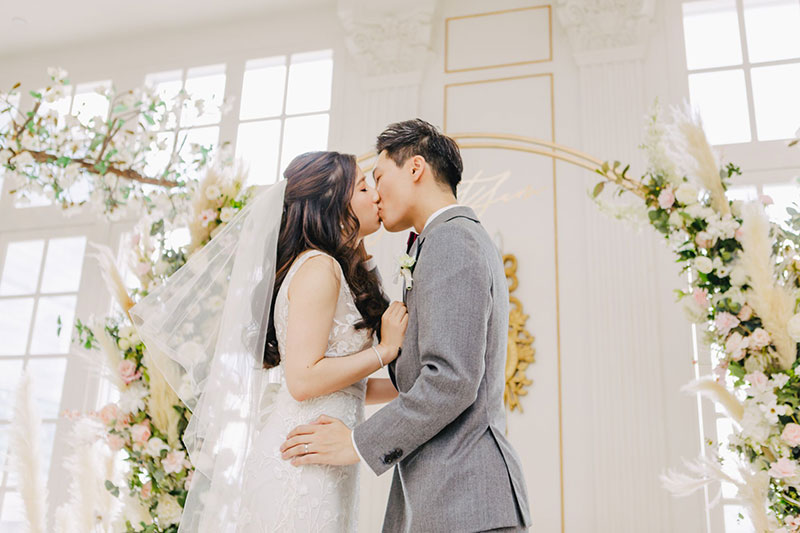 [From: White Flowers and Gold Accents Embraced This Couple in Their Romantic Hong Kong Wedding / Photo: Jeremy Wong Weddings]

(4) Change to comfortable shoes.
Let's be completely real–how can you enjoy a full day of festivities if your feet hurt? This hack is really simple: bring comfortable shoes that you can change into the moment your feet start to get painful. Worry less about aching feet! Here are 17 elegant flat shoes that you can check out.
(5) Spend time with guests.
No matter how busy the day is, sparing some time to spend with your guests will be well worth it. How can you do this? You can cut your program short–remove the non-essentials–so you can spend more time mingling with everyone else. You can also sit at each table for a while or go around to talk with guests during the banquet.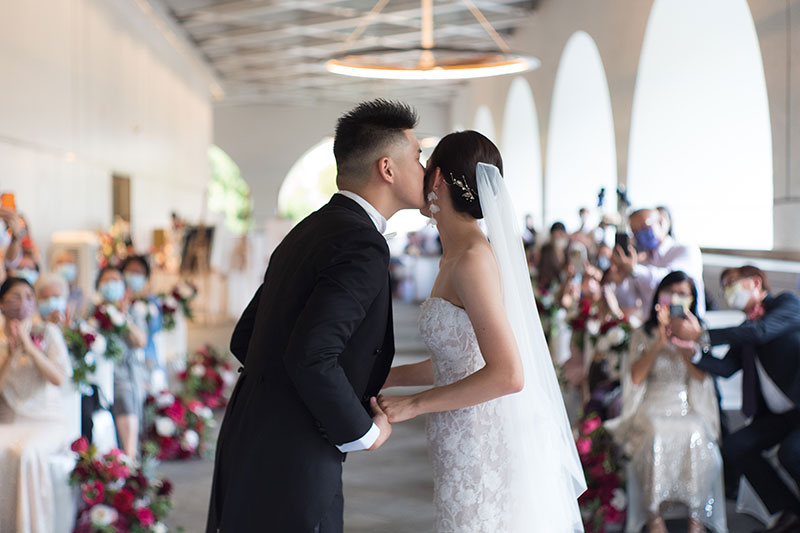 [From: A Sweet and Simple Red and White Wedding at The Murray / Photo: Steven C Photography]
(6) Take alcohol moderately.
Yes, you want to enjoy and party the night away, but avoid going overboard! Drink up but keep your alcohol at a manageable level so you don't pass out on your own wedding and end up missing out on the rest of the night.
(7) Personalize some activities.
Sometimes weddings are at risk of being too templated. This is not necessarily a bad thing because there are tried and tested elements that have proven to help weddings pan out smoothly. However, you can add personalized details and activities to your wedding to make it more enjoyable not only for you, but for everyone else. For example, how about creating a new tradition that you will carry out during your marriage as well? Or what about switching some things around instead of following the usual flow?
[From: An Ultra Chic Wedding at The Peninsula Hong Kong with Only 20 Guests / Photo: Jenny Tong Fine Art Photography]
(8) Inject fun wherever you can.
Lastly, create your own kind of fun! What do you and your husband-to-be enjoy? Whatever it is you both love, add it to your wedding. If you enjoy many things, who's stopping you from including them all? In the end, it's your day. How you plan to celebrate should ultimately be about enjoying your time with your husband and your loved ones in the best way possible.