Looking for the perfect ghost chairs for your modern wedding? Oh, and you just need the most amazing lights and sounds team to make your banquet a night to remember! These wedding details commonly fall under rentals. If you've hired a wedding stylist and coordinator, they can help you sort out your rentals. If not, you need to source your vendors for the different kinds of wedding rentals for your big day. Whether you're working with for the former or the latter, it's important to know the fine print behind your wedding rental arrangements and vendor contracts. Why, you might ask? There are seemingly negligible details that can actually turn into a headache or bloated extra wedding costs. So, to avoid this, here are 10 questions you should ask your wedding rental vendors.
A very important question, especially for tent rentals! There might be venue particulars that are tricky and having prior experience with a venue will be helpful.
You'll want to check the items in person. They might look different compared to photos. Not only that, seeing them in person will allow you to check the items' condition.
[From: A Timeless Blush Wedding at Kerry Hotel / Photo: Mary Ann Art & Photography]
Get the name and cell phone number of an in-charge person in case of problems and needed solutions.
Usually installation charges are already included, but double check to be sure.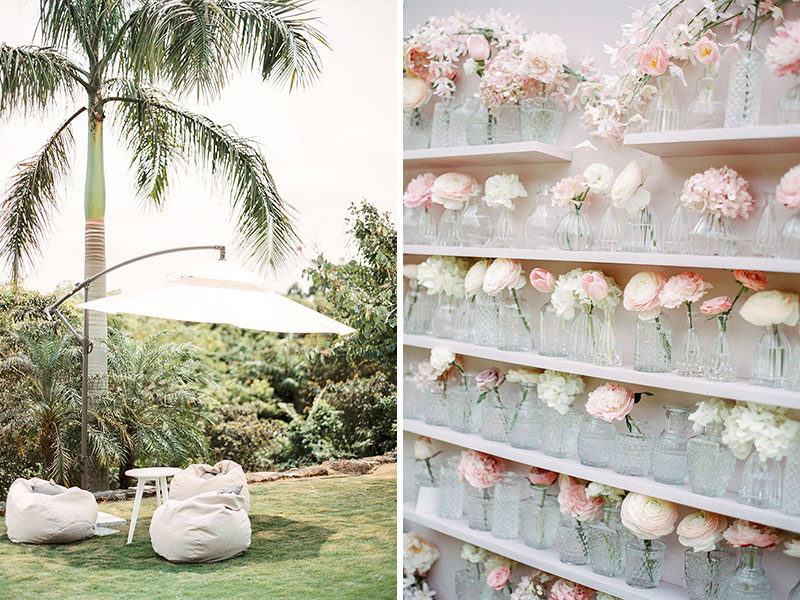 [From: This Couple Pulled Off a Phuket-inspired Wedding in Hong Kong! / Photo: Jenny Tong Photography]
These all the payment-related questions. These will be stipulated in your contract but if anything is not included or if anything is not clear, ask.
You want to make sure you leave ample time for setting up and packing up all rentals. Make sure you arrange for a time that allows setting up without pressure, at least several hours before your event starts.
[From: White Flowers and Gold Accents Embraced This Couple in Their Romantic Hong Kong Wedding / Photo: Jeremy Wong Weddings]
Why is this important? If you have a styling team on-site, your stylist might actually be able to do the setting up. This might save some costs.
This is especially key for any machinery rental, for example, a smoke machine or a bubble machine.
[From: This Couple Went for A Neutral Palette for Their Wedding at House 1881 / Photo: Mattie C. Fine Art Wedding Photography]
Ask if there are any special instructions for the items prior to pick up or if the team that will pick up will be the ones to manage any particulars. For instance, some items might need to be packed first. There are rental vendors who ask to clean dishes, glasses, and flatware first before packing. Some companies also require you to fold chairs and slide them into the padded delivery bags in which they came.
Last of all–and the most important–ask all the details about damages. Know how much it will cost if you or anyone accidentally damages a rental item.