Are you having a tropical or summer wedding? The weather can be a challenge but with these must-haves, you can beat the heat and celebrate all day without worry. Here are 10 wedding ideas that will keep your tropical or summer wedding a cool and fun celebration–the weather won't be a bother!
(1) Fans and Hats
If you're having an outdoor setting for your wedding, keep your guests cool from the heat and the sun by giving them fans or hats. These can already be your wedding favors, too. The best thing about these giveaways is that they're useful; your guests can use them even after your wedding–like for their next trip to the beach!
[Photo by Zane Persaud on Unsplash]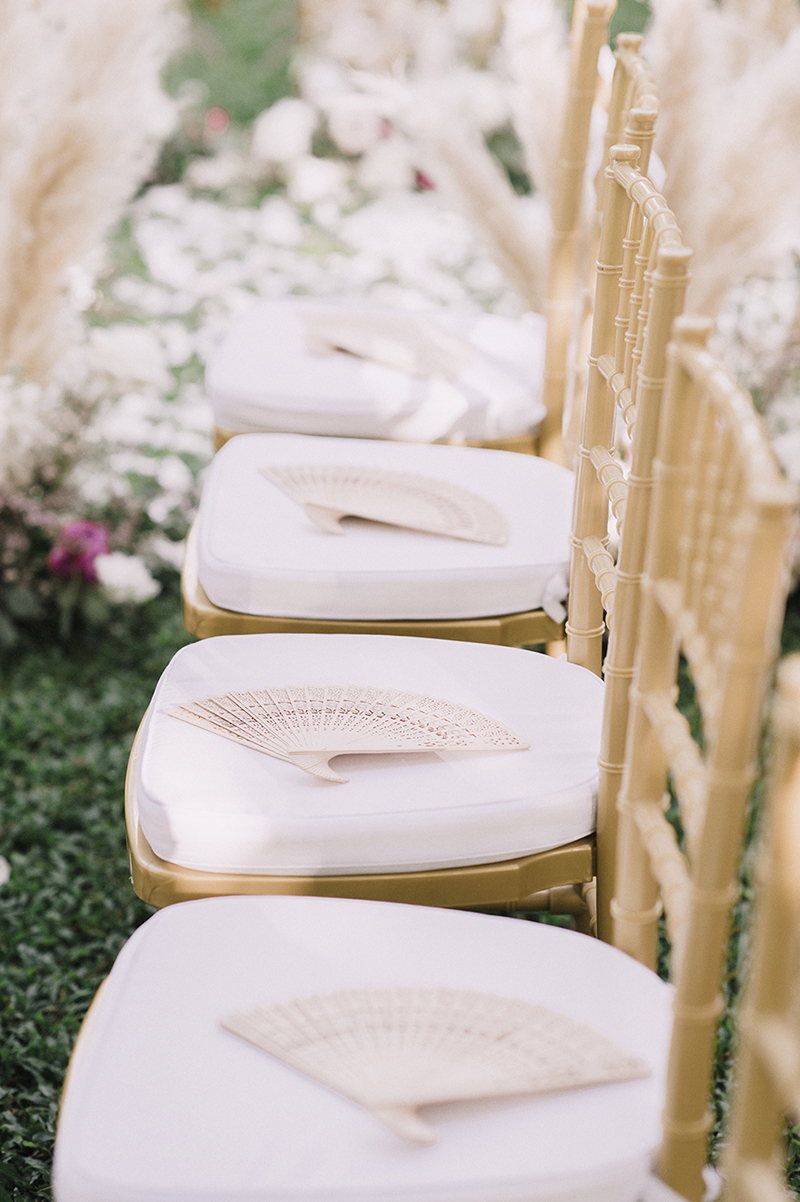 [From: This Couple Wed in An Idyllic Garden Ceremony at Rosewood Phuket / Photo: Jenny Tong Photography]
[Photo by NATHAN MULLET on Unsplash]
(2) Coconut Coolers
When the weather is hot, hydration is key! Serve some coconut juice at your wedding or have a full-on coconut juice bar. Aside from being a delicious thirst quencher, coconut juice will bring that tropical vibe to your celebration.
[Photos by Markus Winkler on Unsplash]
(3) Fruit-based Cocktails
Aside from coconuts, how about making tropical fruits star in your wedding bar? Ask your caterer to concoct tropical-themed cocktails to add that summer vibe to your wedding. The fruit flavors will feel so refreshing, especially during the hottest time of the day.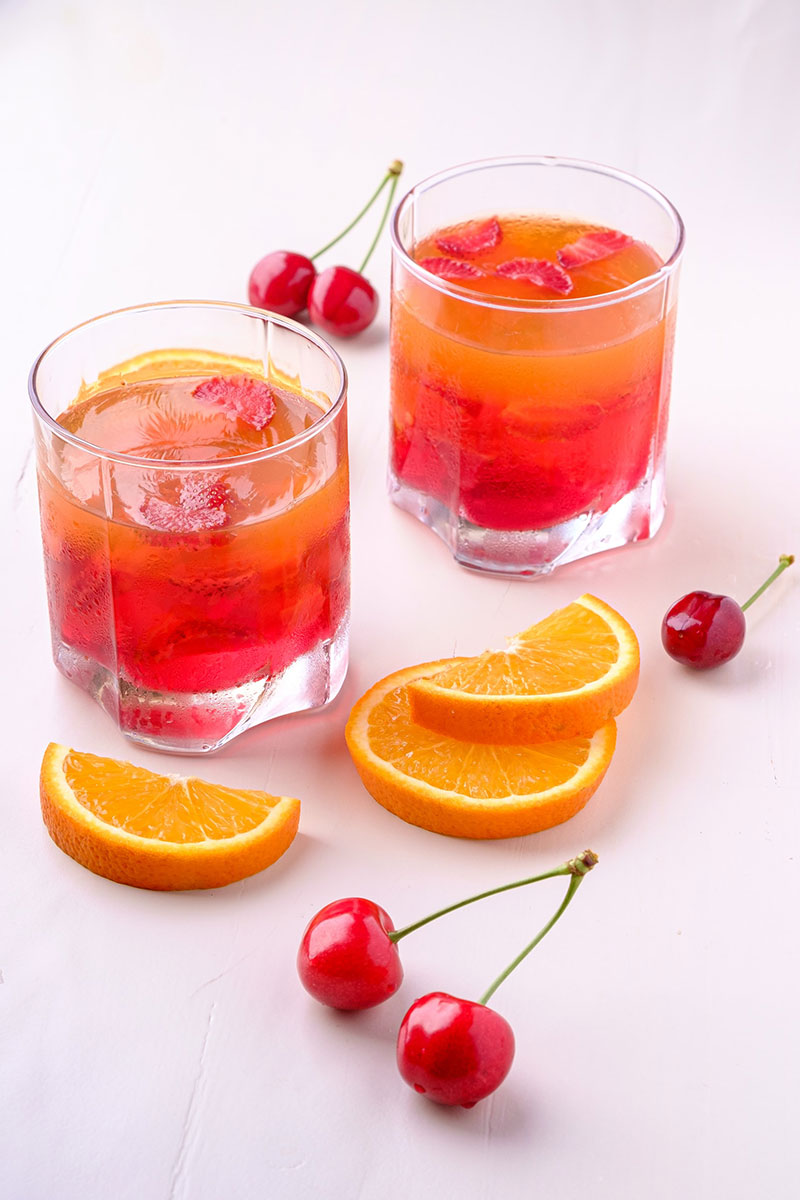 [Photo by Rodion Kutsaev on Unsplash]
[Photo by Kaizen Nguyễn on Unsplash]
(4) Open Back Chairs
Chairs covered with drapery always look polished and neat, but they feel hot, too. So ditch this option altogether or go for open back seats that are in theme and are also generally cooler.
[Photo by Kevin Yudhistira Alloni on Unsplash]
[Photo by Jacalyn Beales on Unsplash]
(5) Popsicles for Dessert
What's the best way to beat the heat? Eat something cold! While you're at it, make it a cute wedding detail that guests won't be able to resist. We suggest tropical popsicles. This will be a hit not only fr the kids, but the adults, too.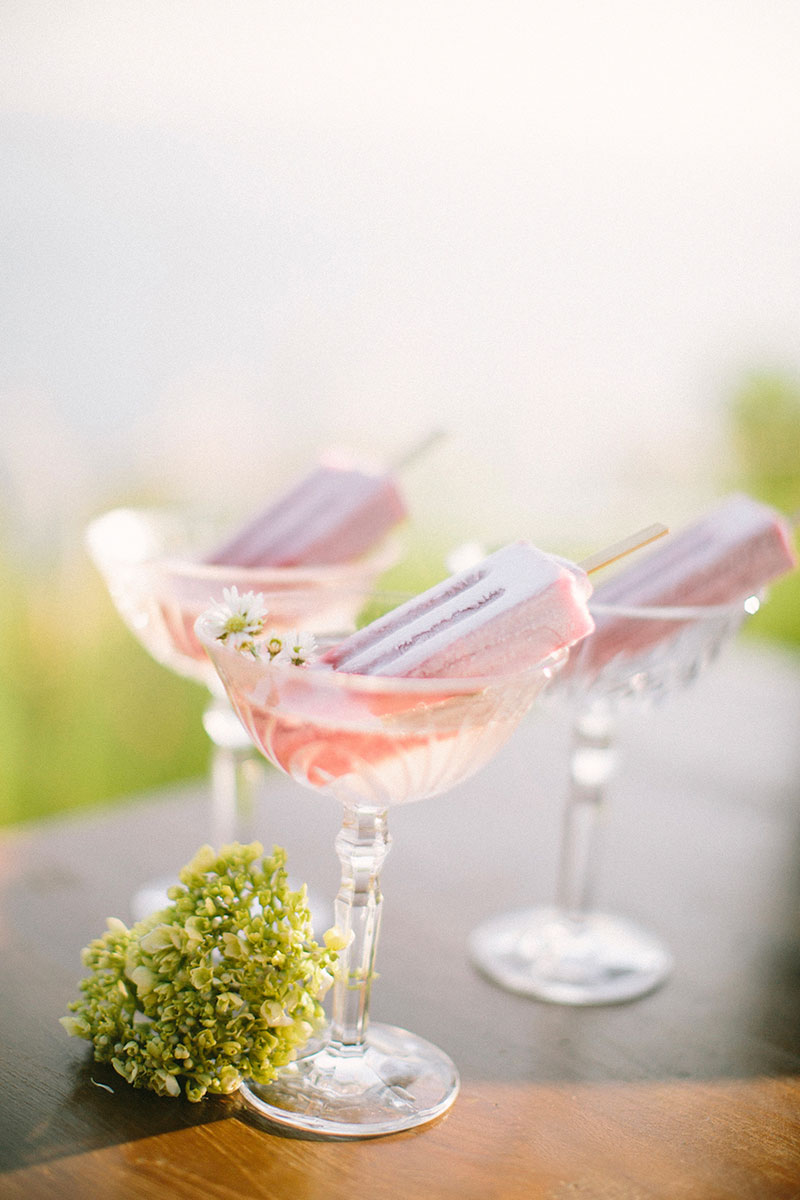 [From: Luxurious Greens Surround This Breathtaking Bali Wedding / Photos: Saya Photography]
[Photo by Food Photographer | Jennifer Pallian on Unsplash]
[Photo by Giovanna Gomes on Unsplash]
(6) Breathable Fabric
For a full day of festivities, brides should come well-prepared for the weather! Hence, breathable fabric is a must. Pick light and airy material and a style that won't trap in the heat. The same goes for the rest of your entourage. For the bridesmaids and groomsmen, keep their looks just as breathable and comfortable.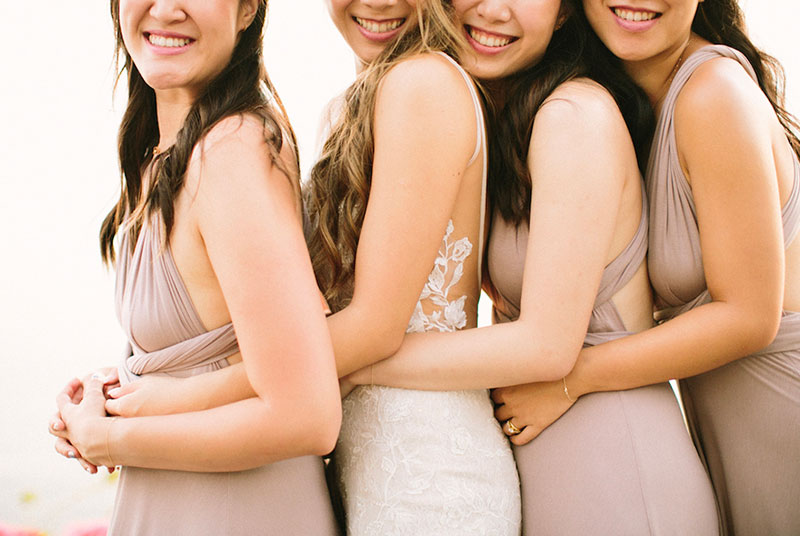 [From: Luxurious Greens Surround This Breathtaking Bali Wedding / Photo: Saya Photography]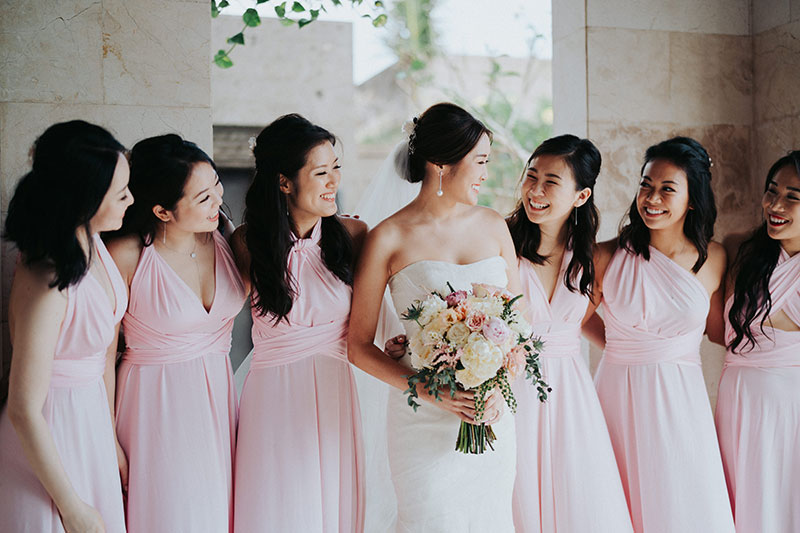 [From: Choose Your Vendors Wisely, Says This Couple Who Wed in Bali / Photo: Terralogical]
(7) Ventilation and Shade
For your tropical wedding, make sure to check the ventilation of your venue. You'll want a breezy wedding over a stuffy one. You can also check if there's enough shade for garden settings. If not, you can ask your wedding stylist to include a floral installation or pop-up umbrellas to protect your guests from the hash rays of the sun.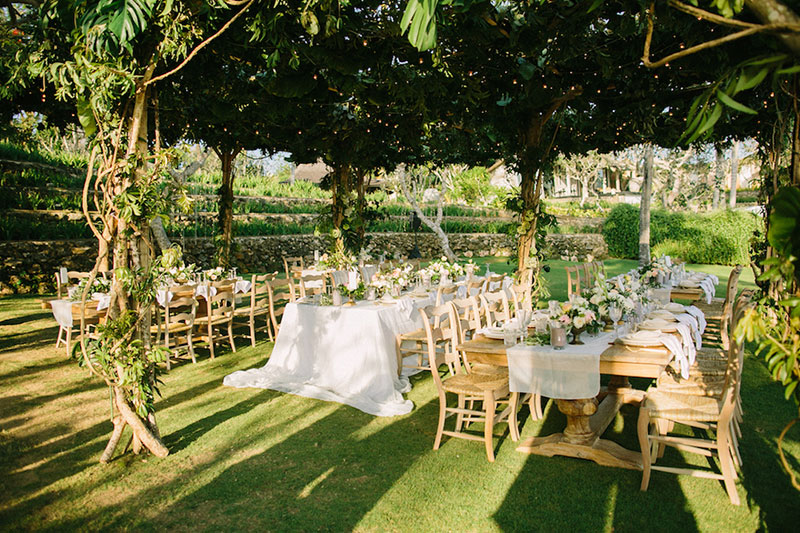 [From: Luxurious Greens Surround This Breathtaking Bali Wedding / Photos: Saya Photography]
[From: A Tropical Wedding with a Dinner Banquet in a Famous Grotto / Photo: Polina Ilchenko]
(8) Facial Mist Spray
Full-day outdoor events tend to lead leave attendees feeling hot and sticky. Not to worry, facial mist spray can fix this in a jiffy! You can hand these out to guests any time or have a "cooling station" with this and other items, like the fans and hats, we mentioned earlier.
[Photo by Charisse Kenion on Unsplash]
(9) A Neat Updo
Keep your hair tied back and away from your face so you feel cool all day. Or if not, you can also go for a half-up hairstyle that will allow you to flaunt your locks but keep you cool at the same time.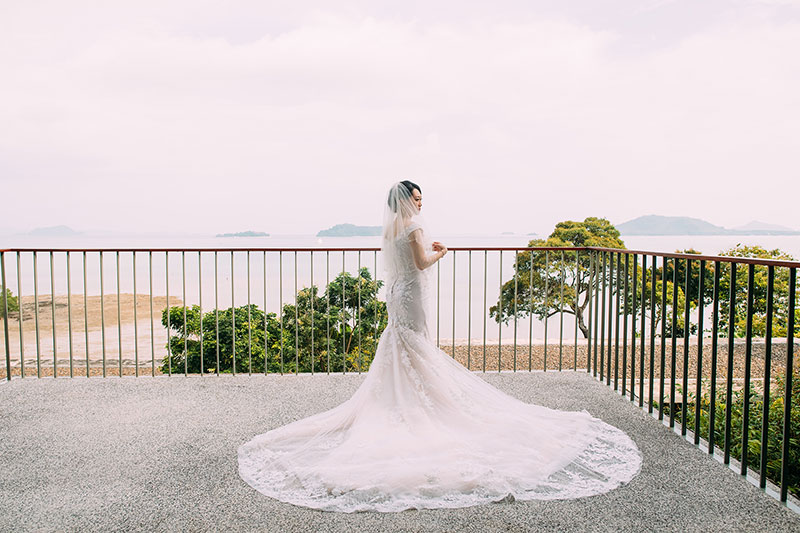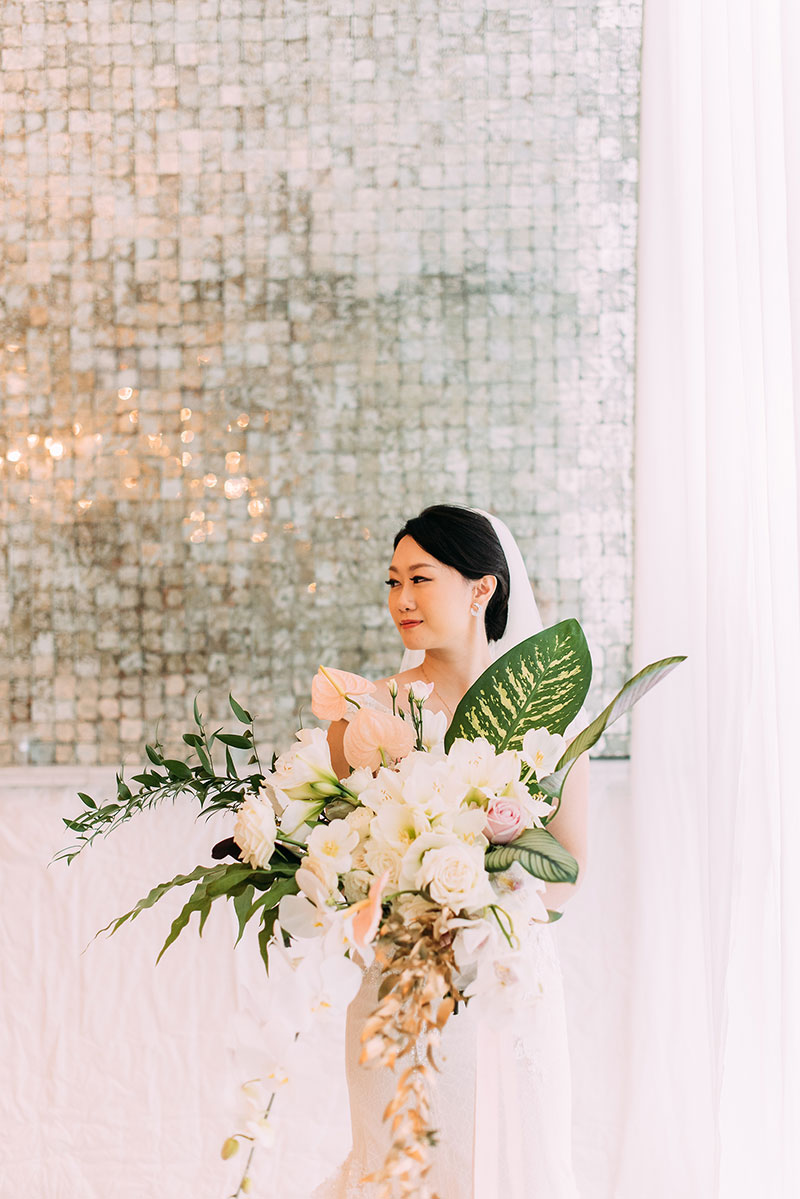 [From: An Intimate, Modern Tropical Garden Wedding / Photo: Wittita Workspace Photography]
(10) Poolside Spot
If you're tying the knot in the middle of summer, consider a venue with a pool. It's the perfect post-wedding activity for guests who choose to stay over at your venue. Keep everyone hung over on the previous day's tropical-inspired festivities by letting them enjoy the pool while the sun high up in the sky.
[From: This Couple Wed in An Idyllic Garden Ceremony at Rosewood Phuket / Photo: Jenny Tong Photography]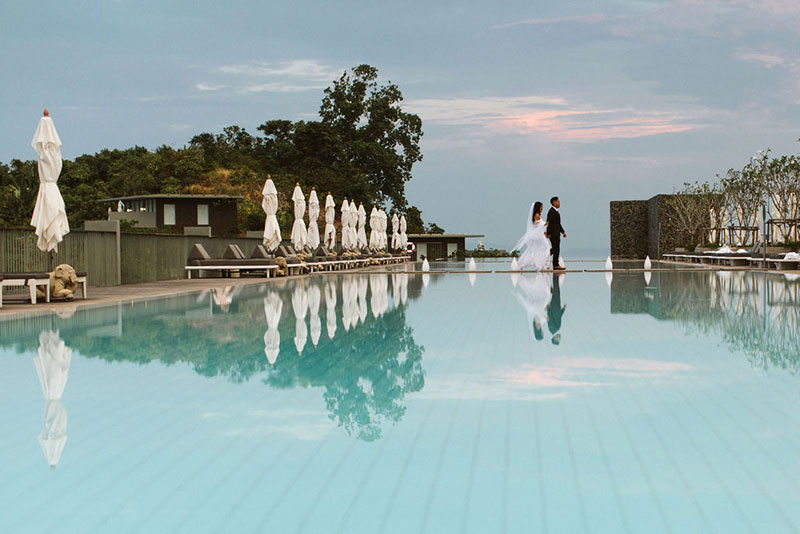 [From: A Modern Black, White, and Gold Themed Wedding in Phuket / Photo: Wedding Boutique Phuket]