It's not mandatory, but for many destination weddings, couples prepare a welcome bag for guests. This welcome bag serves as a little "thank you for coming" package as a well as an overall guide for the celebration. So what do you put inside a welcome bag? Here's a quick guide for you! Of course, you can omit some of these and even add other things that are not here but you think will be useful. Let's get to it!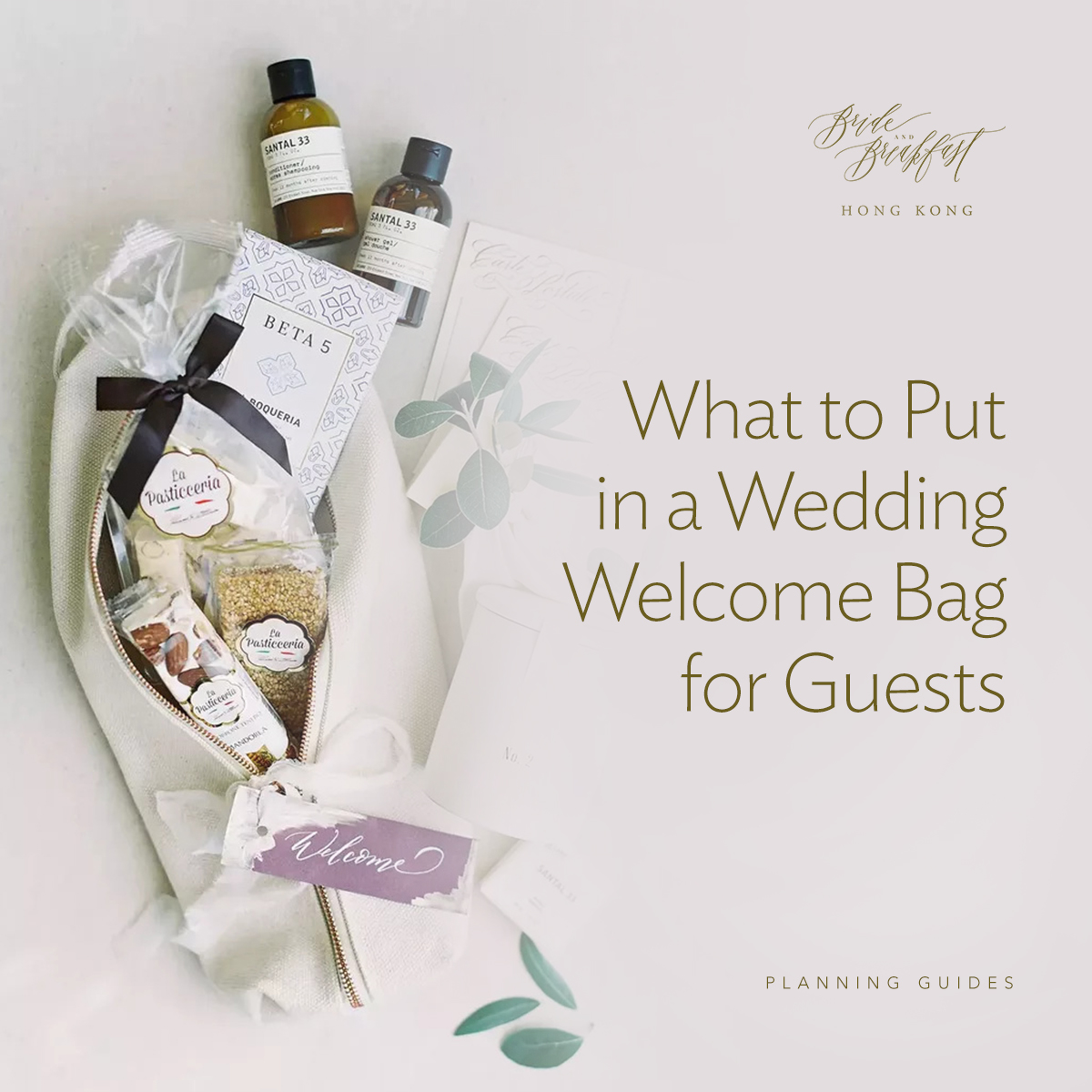 [Photo: Jen Huang Bogan]
(1) A welcome message.
First and foremost, insert note from you welcoming them and saying how grateful you are for their presence. This will make them even more excited for the celebration.
[Photo: Kylee Yee]
(2) The wedding day schedule.
Make sure you add the wedding day schedule to the welcome bag. If you have other activities too, like a welcome dinner, add these details in as well. Include all the relevant information for each one like the time, directions, contact people for concerns, and the like.
(3) Cute candies or treats.
Tuck in a little something to sweet in that bag so you greet incoming guests on a fun note! You can also add some mint candies in there in case some of your guests prefer these over sweet treats.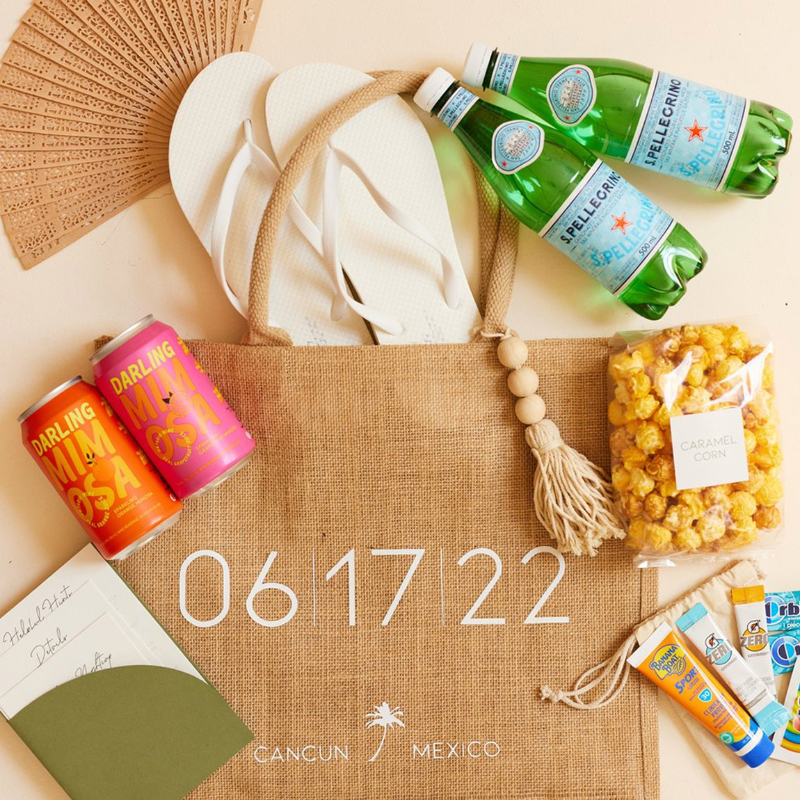 [Photo: By Modern Social]
(4) Personalized accessories or props.
Guests will appreciate thoughtful items that they can use during your wedding. For example, if you're having an outdoor beach wedding, you can add slippers or maybe a fan. And to take it to the next level, how about personalizing these items?
(5) Personal care items.
One thing we all learned from COVID-19 is to be extra mindful about safety and health. Carrying this on, you can add hand sanitizer and basic first aid items line band aid, paracetamol, and relief balm.
[Photo: Davy Whitener]
(6) Local souvenirs.
What is your destination location known for? Is there a unique item that from the country or town you're in that you can gift to guests? Let your guests take home a little token from the trip so that they can always look back on it and remember your special day and place.
(7) A meaningful giveaway.
Apart from the local souvenir, what giveaway can best represent your day and your love? The more meaningful, the better. Here are some non-food wedding favor ideas to get you started.
[Photo: Mike Cassimatis]