Food is a big factor in any wedding. Guests always look forward to the food and will rave about it when it's exceptionally good. So when planning what to serve your guests, it's important to give them a feast to remember! This is true, too, for the Chinese banquet–all couples want to serve only the most tasty dishes. To help you put together a scrumptious reception banquet that will have your guests talking about it until days after, here are a few tips for when you're planning your Chinese wedding banquet.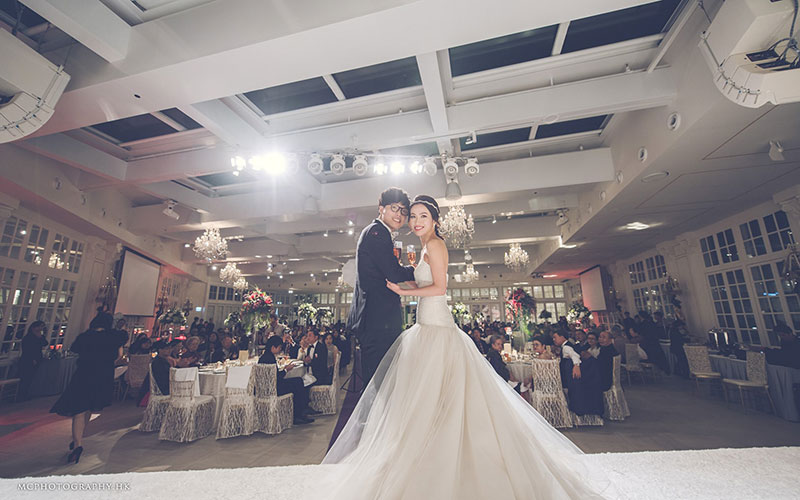 [From: An Elegant All-White Wedding at the Glass Pavilion / Photo: MC Photography]
Before you decide on the venue or caterer, make sure you try their food. This way, you already have an idea of the quality of food and kind of service from your first-hand experience.
The menu should include eight courses, with a ninth course for dessert. The number eight is the luckiest number in Chinese culture and the word for the number nine sounds like 'long lasting'.
Shark's Fin Soup is commonly chosen as the soup course because it is a delicacy and a symbol of wealth. However, if you are concerned with the environment, you can ask for other options from the caterers.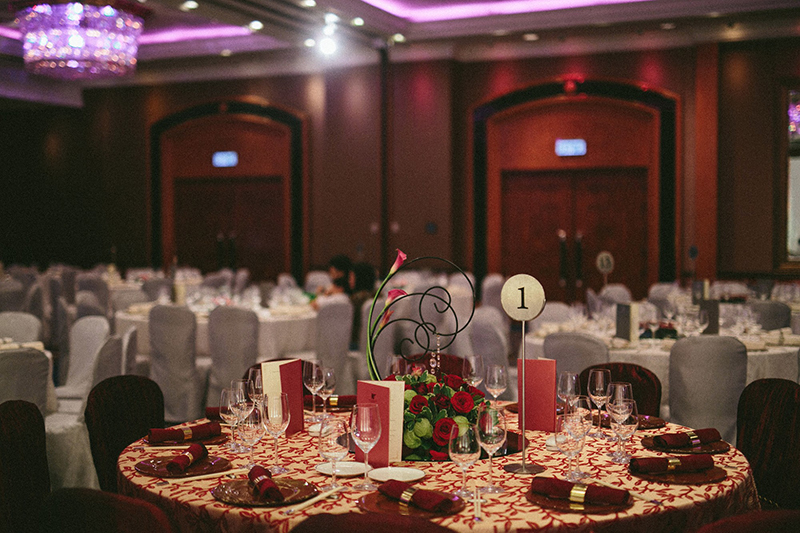 [From: Traditional Wedding at the JW Marriott / Photo: Patrick Photography]
Dishes presented to you may have grand-sounding names, but might not actually be made of premium ingredients. Make sure to check the ingredients that are used for each dish to ensure that you'll serve only the best to all your guests.
Offer take-away cartons to your guests. When guests take home food, it shows that they enjoyed the meal, and it's a compliment to the couple and their families.
Some organizations, such as Foodlink and Green 

Monday

 offer to collect the leftover food to give to people who need them. If you're going for this option, please announce it at the beginning of the banquet so all guests will know about this arrangement beforehand.
[From: An Intimate Wedding at Peak Lookout with Beautiful Florals / Photo: Jenny Tong Fine Art Photography]
If the venue has an all-you-can-drink option, it's better to choose this beforefhand, and not on the day itself to avoid extra charges–your guests will love the free-flowing drinks!
Finally, double check if there are any surcharges on the different options such as, bringing your own wine, opting for all the available drinks, additional service charge if your guest count goes over a certain number, overtime fees, and the like. This will avoid having a final bill that balloons way over what you were expecting.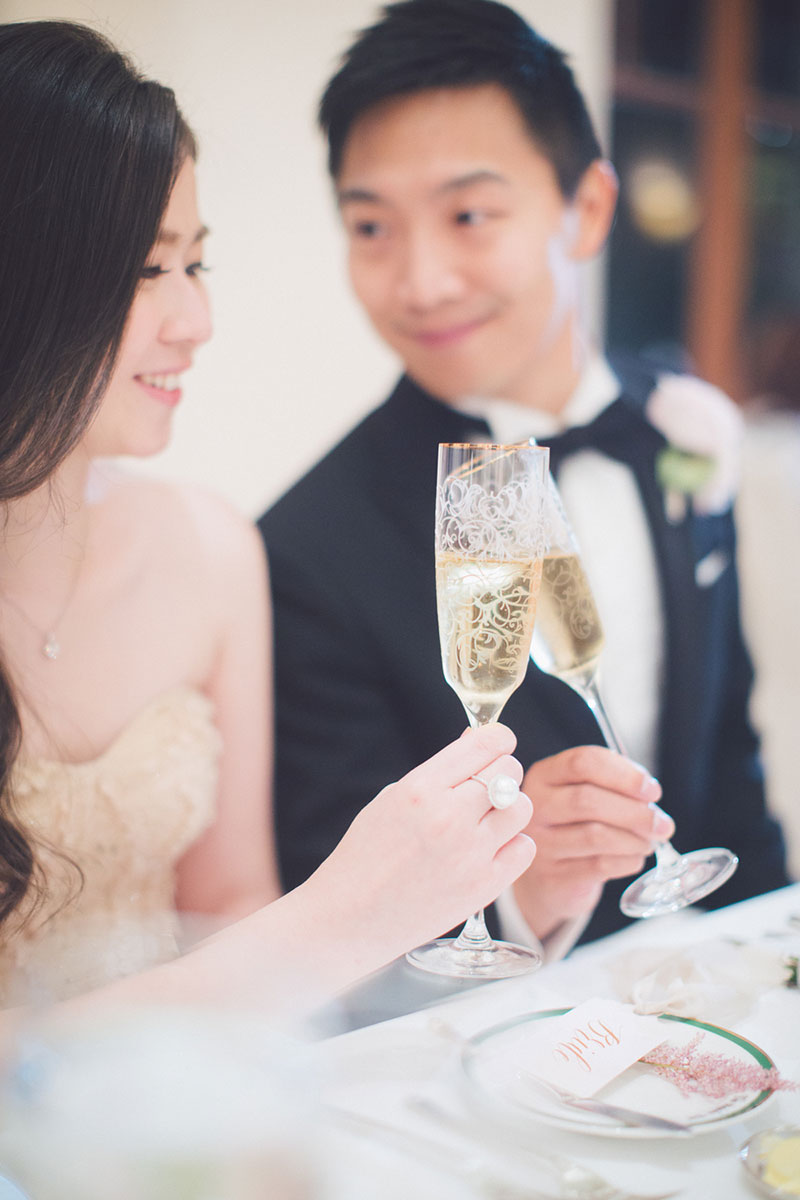 [From: A Pretty Coral, Peach, and White Wedding / Photo: Hyvis Tong]
Hope these tips gave some insight as to what to discuss with your caterer. Work closely to make your Chinese banquet a memorable one! Cheers!