Are you an aspiring photographer? Are you looking for the right tools and training to hone your skills and aesthetics in photography? Are you wondering how you can plan and style a shoot consistently and at the same time also draw out genuine emotions from your subjects?
 If you answered yes, then you'll be ecstatic to find out about what is coming your way this April. TRANSFORM, a Photography Masterclass by renowned Hong Kong photographer, Jada Poon will be held on April 8 and 9, 2019, at Rosewood Hong Kong, one of the most prestigious hotels in Hong Kong.
TRANSFORM, is to grow and evolve. The vision of the Masterclass is to be a part of your transformation journey as an artist, a photographer, and as a human being–as you develop the tools and mindset in equipping yourself to transform. This masterclass is one of its first in Hong Kong, and has long been a vision of Jada to cultivate and grow photographers in their aesthetic sense, passion, and a personal brand building.
What will you learn at TRANSFORM? First, you will get to listen to Jada's own story about how she quit her career as a lawyer to pursue her passion for photography. Then, you will study works by photography masters and learn about what makes a masterpiece and how to develop an aesthetic eye. This will be followed by more technical skills such as shooting in film and digital, working with lighting in different situations (especially dealing with Hong Kong lighting), and more. After the lecture series you'll be able to practise by photographing a live styled shoot.
On the second day, you will continue to learn more practical skillsets and approaches, such as styling a shoot and how to direct couples, draw out genuine emotions/connection, and tell an authentic story- which is the essence of photography. You'll also get an exclusive lecture from the Bride and Breakfast HK team about how to curate photos for a website feature and tips on how to use social media for branding purposes, and an exclusive lecture from world renowned photographer Erich McVey who is famous for how he captures authentic and moving images on film. 
You will walk away with a beautiful portfolio from our amazingly planned styled shoots on both days, a lot of inspiration and new knowledge, a sense of your own brand, and a community of new connections to grow together with.
Partner vendors for TRANSFORM include floral design and styling guru JF Floral Couture, luxury wedding gown bridal shop Trinity Bridal, stationery artist Veronica Halim, and makeup artist and hair stylist, Gabbie Lee. Scroll on to find out more about the complete schedule of activities and well as how to book a slot now.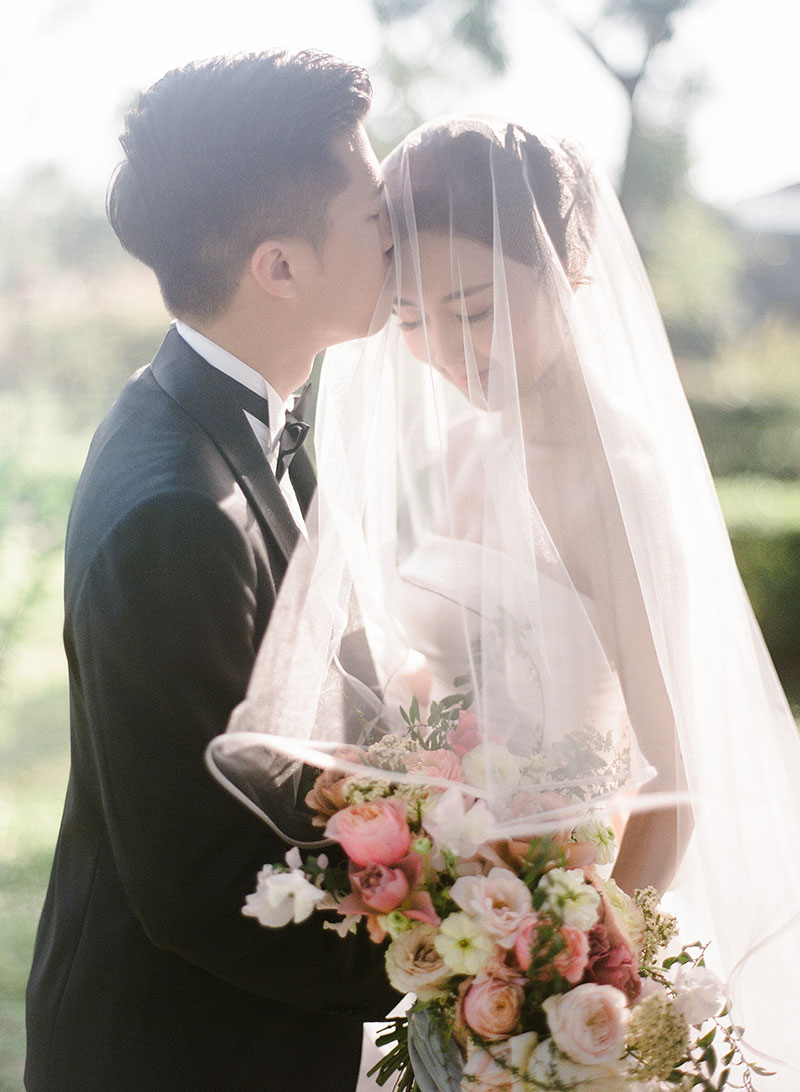 DAY 1 | 8 APRIL 2019 (Monday)
Introduction: How I Quit My Career as a Lawyer to Pursue My Passion
Critiquing Photos and Developing an Aesthetic Sense
Shooting in Film and Digital
Working with Different Lighting
Curating a Shoot with the Right Styling
Styled Shoot 1 at Rosewood
Portrait Shots Taken by Jada
1:1 Portfolio Review
DAY 2 | 9 APRIL 2019 (Tuesday)
Building a Personal and Recognizable Brand–Finding Your Own Style
Effective Values of a Successful Entrepreneur/Photographer
Communicating with Couples and Posing to Tell an Authentic Story
Video Lecture by Guest Speaker: World Renowned Wedding Photographer, Erich McVey
Lecture by Guest Speaker: Bride & Breakfast –
How to/What to Note When You Submit to A Wedding Blog & Tips About Using Social Media
Styled Shoot 2 at Rosewood
Portrait Shots Taken by Jada
1:1 Portfolio Review
Investment*:
Day 1: HK$15,000
Day 2: HK$15,000
2-Day Package: HK$28,000
*Inclusive of lunch prepared by Rosewood Hong Kong
Click here to book a slot for 1 day, and click here if you want to book a slot for both days.