Early in June, we teamed up with Kee Wah Bakery for a fun-filled afternoon of cake baking and bonding with 14 pairs of soon-to-weds at Kee Wah Studio. We spent the afternoon making traditional Chinese pastries, taking casual couple portraits, and styling flat-lay product photos of the cakes we made with the help of miLa story. Here's a glimpse of what went on that day.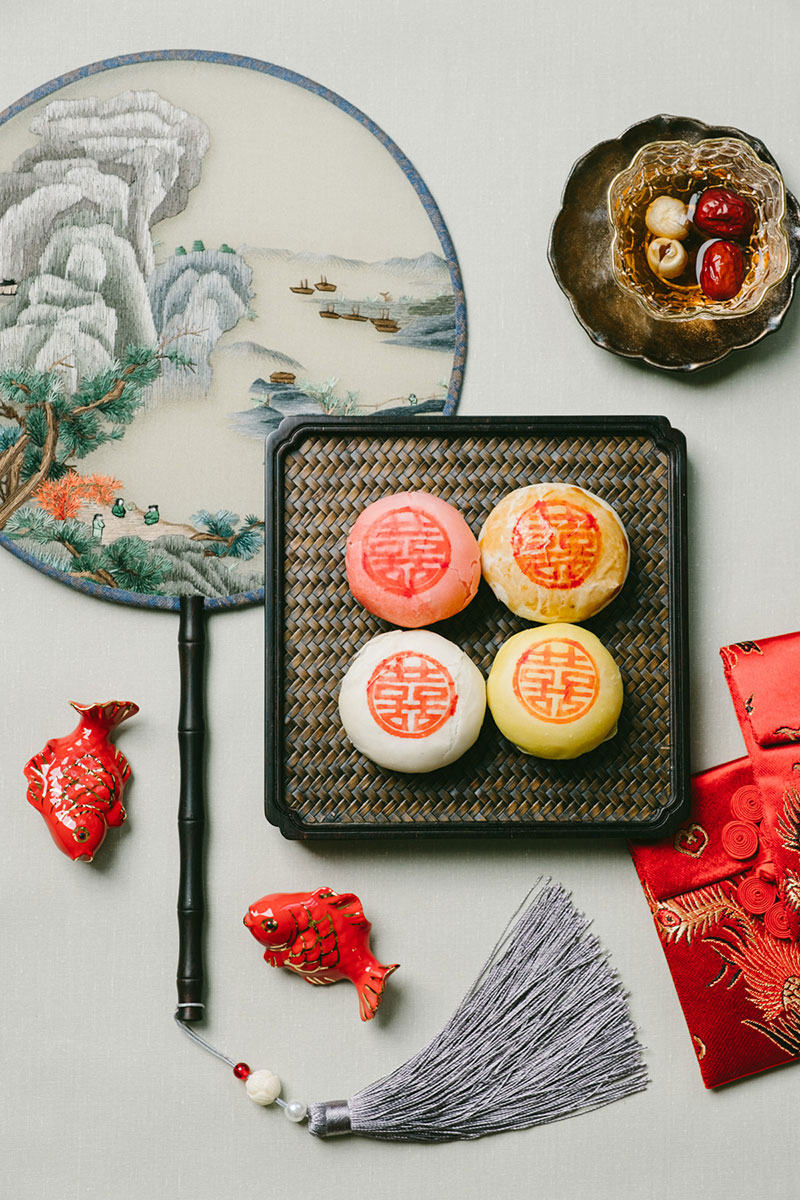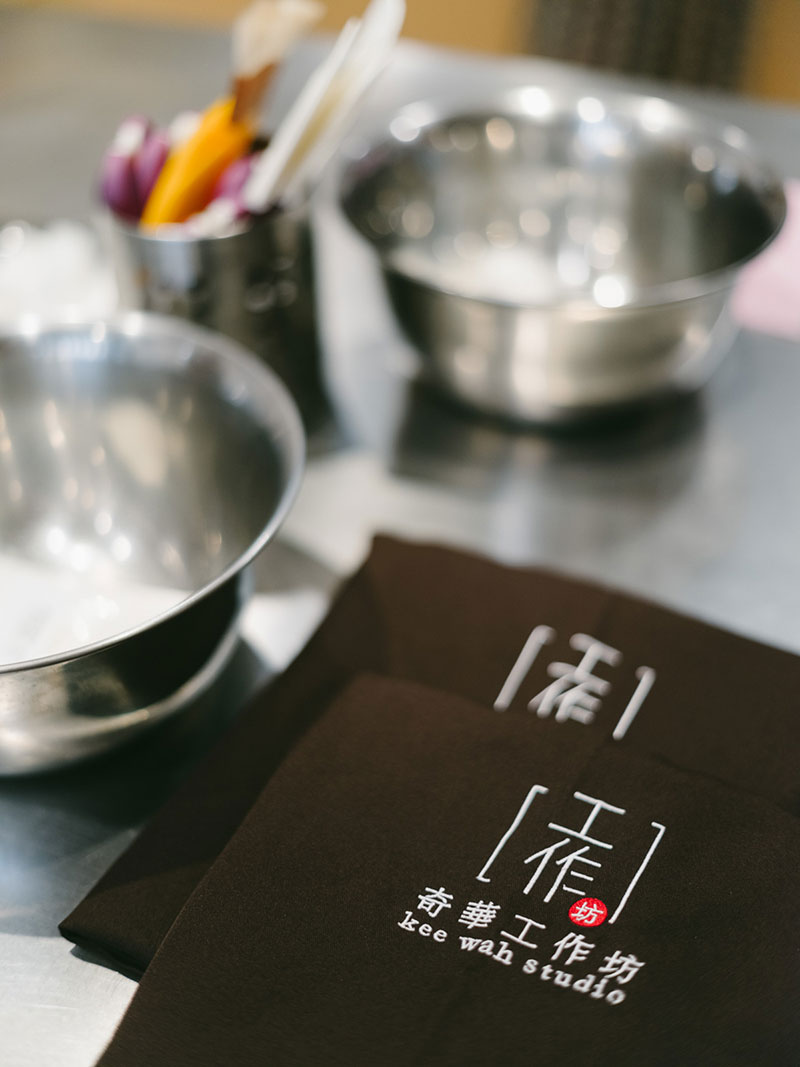 We started with baking right away with our instructor, Macy, teaching us the step-by-step process of how to make traditional Chinese bridal cakes. We made the four kids of pastries: mini lotus seed paste pastry with yolk, red bean paste pastry, winter melon pastry, and mung bean paste pastry.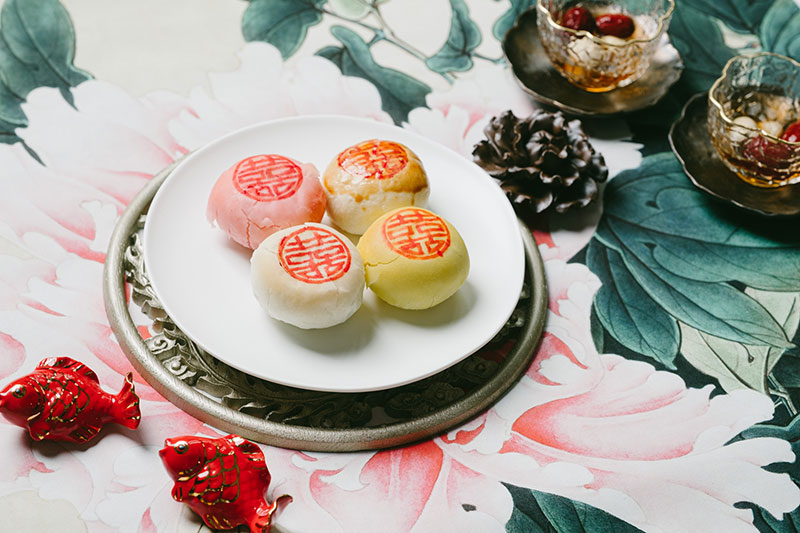 We also had a special session with Chinese wedding master, Eva Tsui, who taught us more about Chinese wedding cakes. When couples get married, they often include Chinese wedding traditions in their ceremonies but are not fully aware of the important details and values behind them, traditional Chinese wedding cakes included. Eva elaborated on the history of Chinese pastries and their importance, especially for the Betrothal Ceremony. Her input led us to a better appreciation and understanding of the delicious pastries we were making.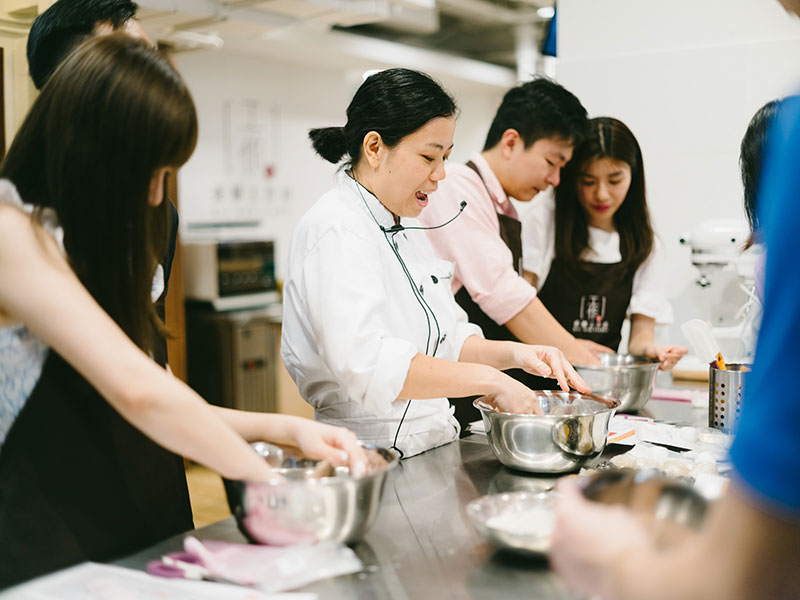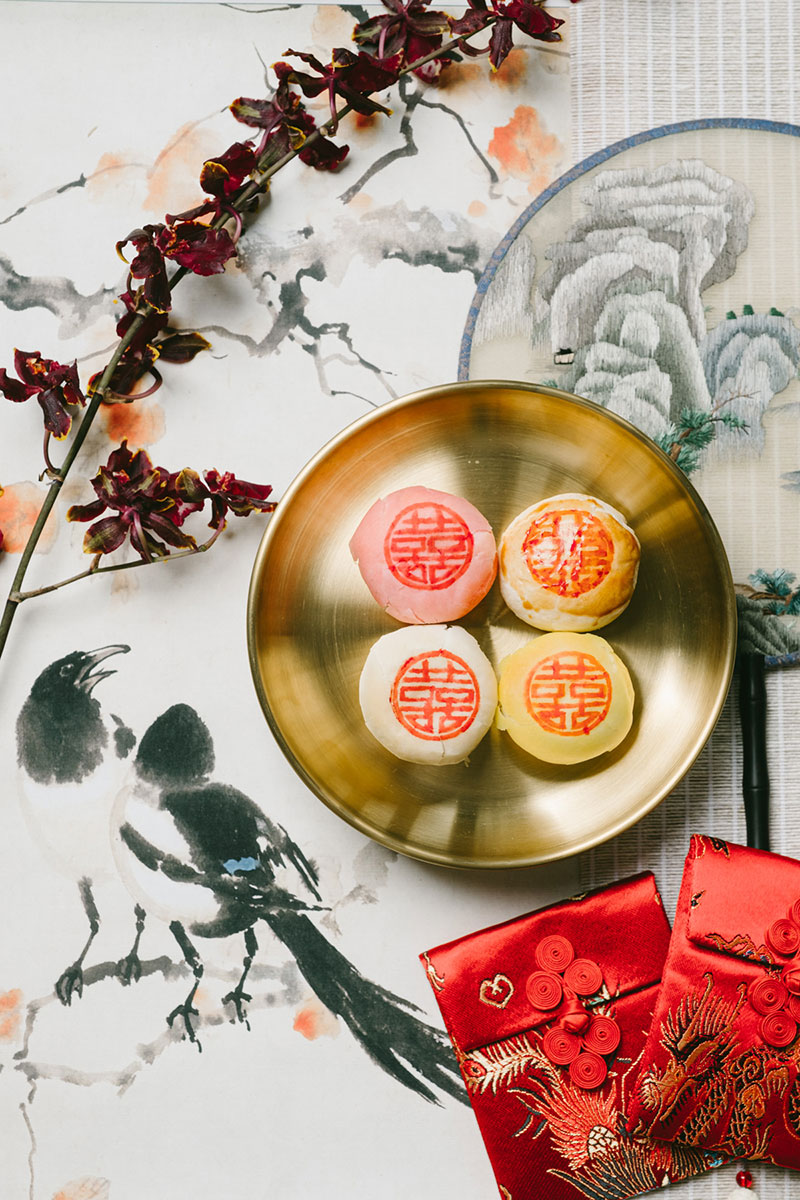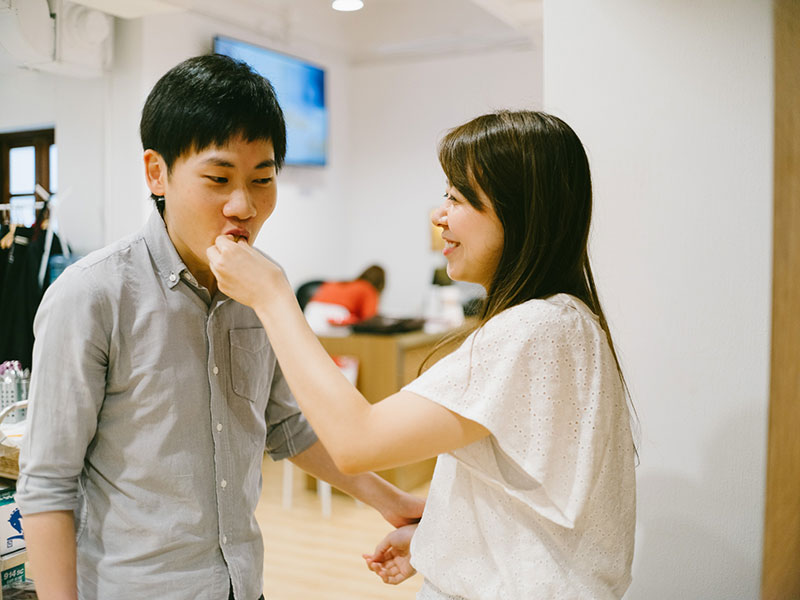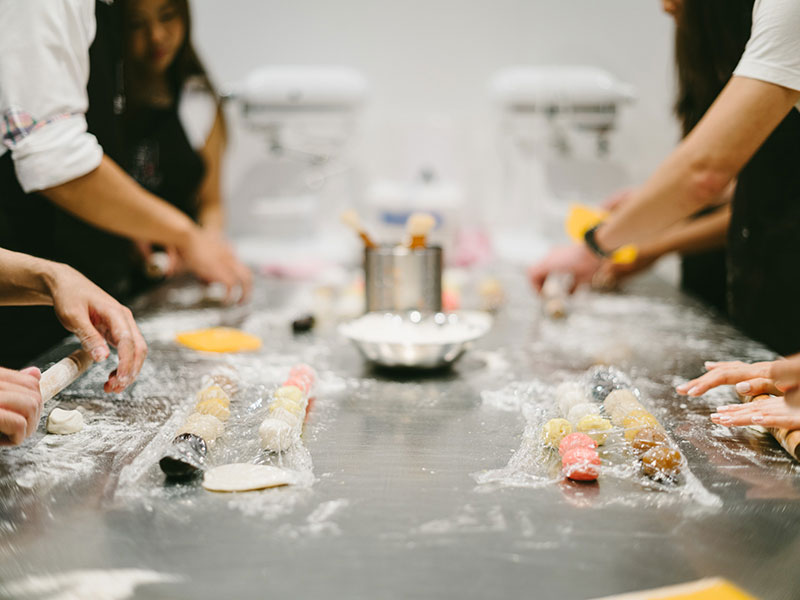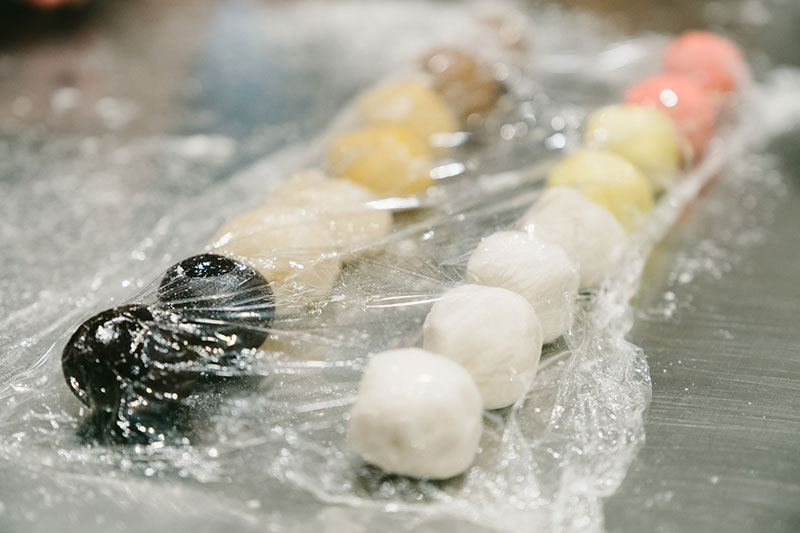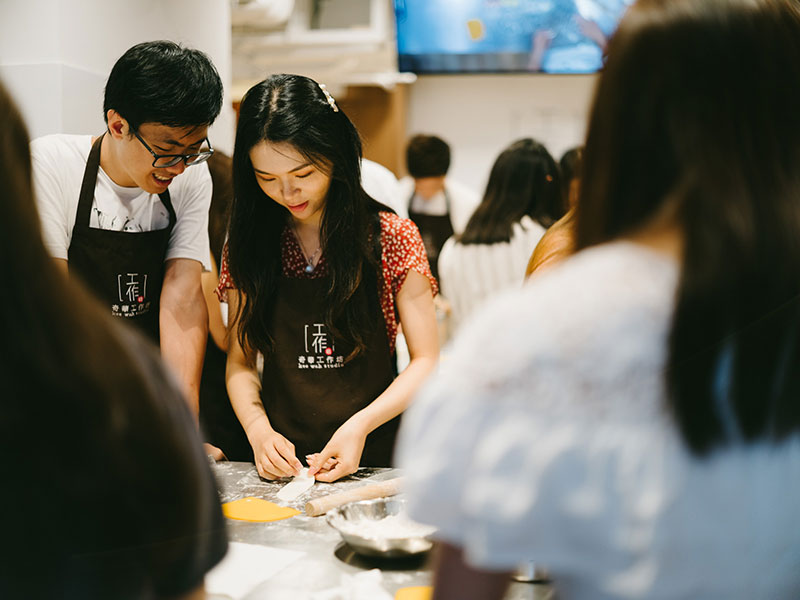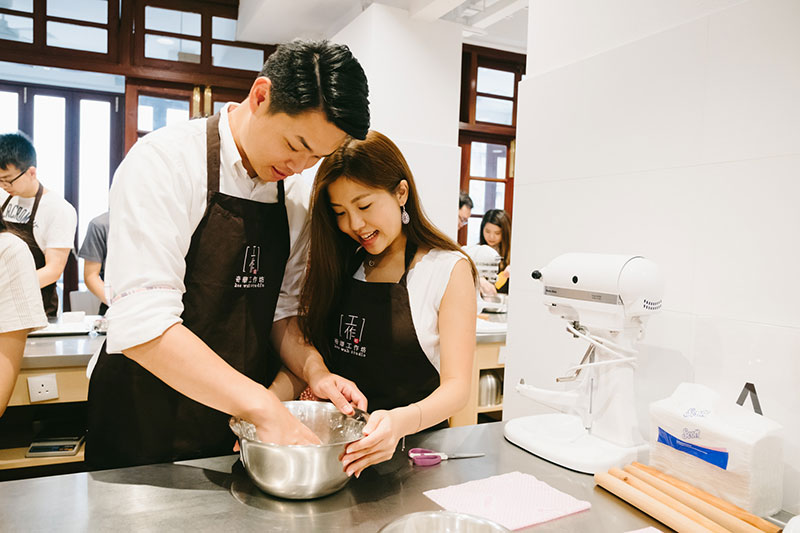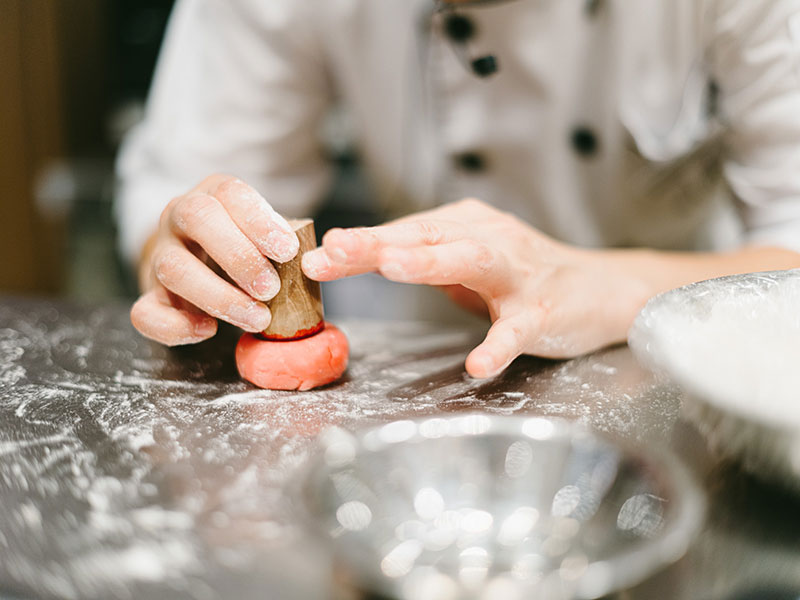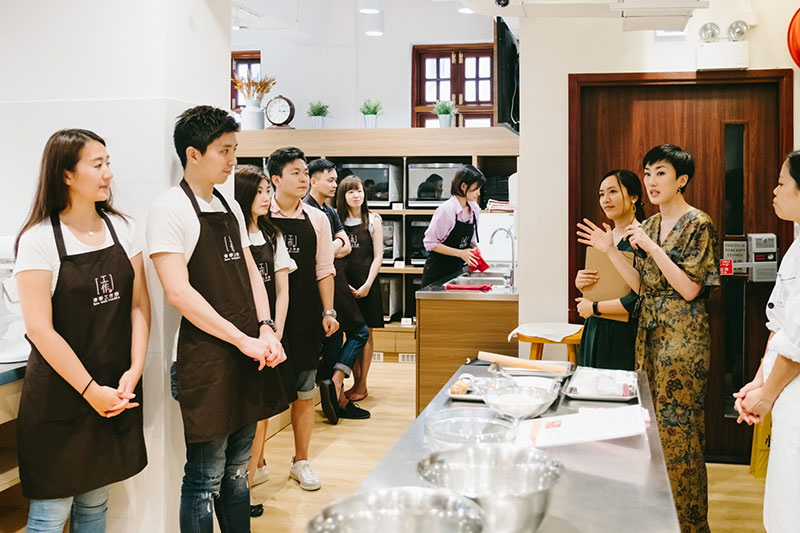 After the baking session, miLa story led a short portrait session and flat-lay styling session with all the couples.
We made use of square-sized wooden boxes–similar to the original ones used in the past–as portrait props alongside other Kee Wah Bakery goods. And so couples can post their Instagram-worthy cakes, we had a flat-lay styling session, complete with backgrounds and props curated by the B&B team. Everyone enjoyed taking snaps with the props and styling their freshly-baked pastries.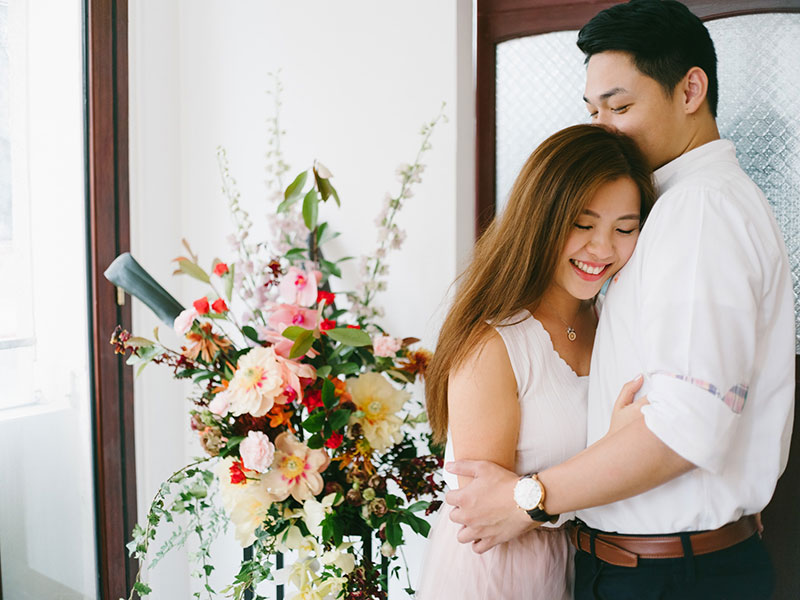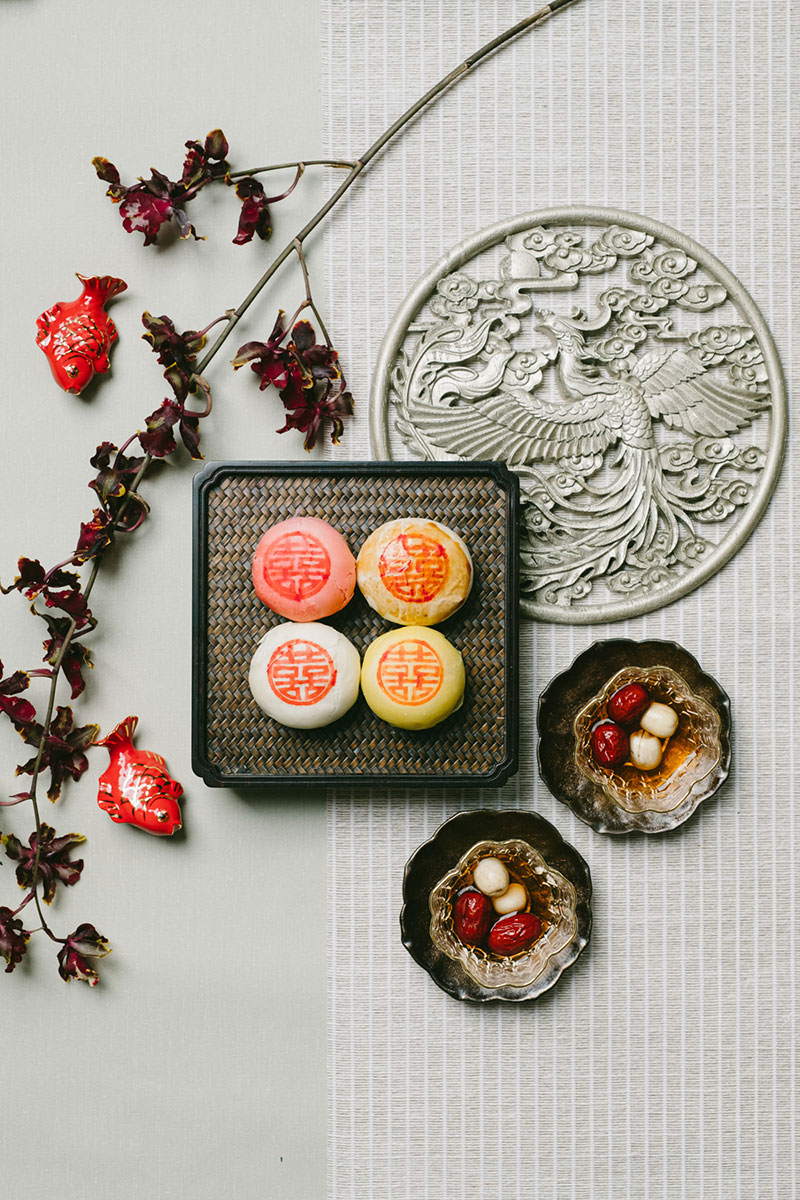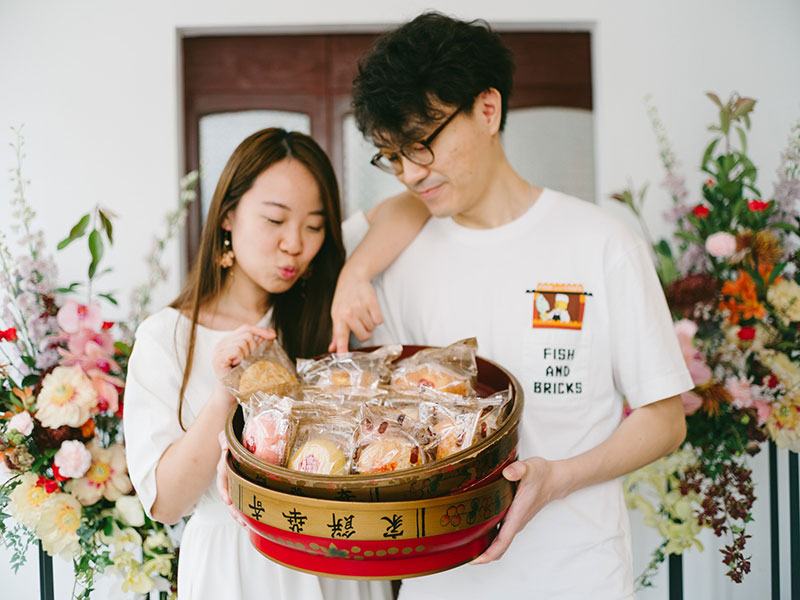 Special thanks to all the brides and grooms who attended the event! We had a blast and we hope you did too.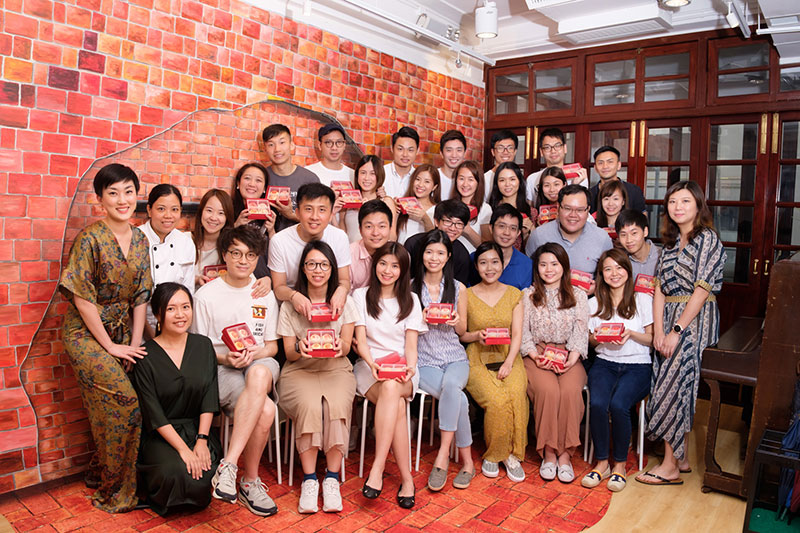 Photographer: miLa story / Organiser: Bride and Breakfast HK / Host: Kee Wah Bakery / Venue: Kee Wah Studio