If you missed the previous Lyrique Floral Master Class, worry not! Joyce Li of JF Floral Couture and Heather Sui of Myrtle et Olive are holding another set of workshops this coming April 14 and 15, 2018. The two intensive classes will focus on ceremony and reception floral design and techniques with focus on arch and aisle design, as well as hanging and cascading floral greenery installation.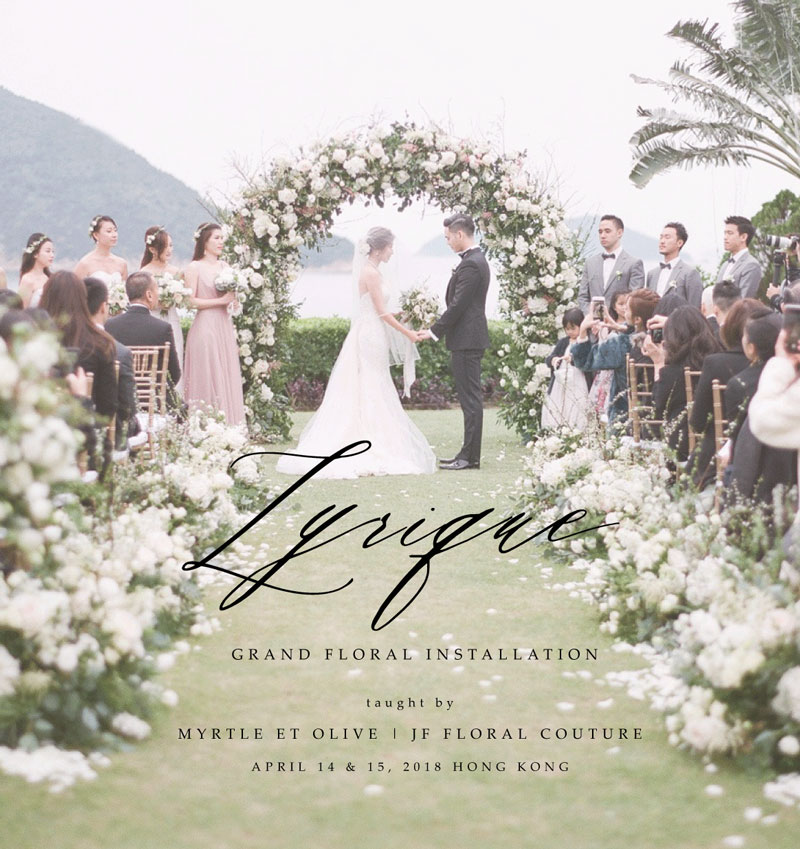 Participants will get to learn the full experience of building and creating a full ceremony set up along with on-site mechanics and techniques, as well as, styling with an on-site model.  Participants will also learn the design flow and elements behind a grand ceremony installation and the art of on-site mechanics and space transformation.
California's renowned Fine Art Photographer, Kurt Boomer, will be capturing the workshop to achieve the most memorable learning experience as well as the best photographic results.  All students will receive copies of the images for their portfolio.
Save a slot now by clicking on the links below.
For more information, you may visit https://www.lyriquefloralschool.com/.