Scouring far and wide for the perfect church venue? No need to stress because we have a list of pretty churches from all around Hong Kong. From churches with pretty stain glass windows, perfect for those bridal portraits, to churches with colossal interiors that create a very solemn ceremony atmosphere–we have a list with a variety of looks for you. Choose your ideal church venue now, scroll on.
(1) Bethanie Chapel
As we said, here's a church with beautiful stained glass windows. This bride surely made the most of the windows and the natural sunlight. If you get married here, you can too! And this church has no religious requirement so it is popular among Hong Kong brides.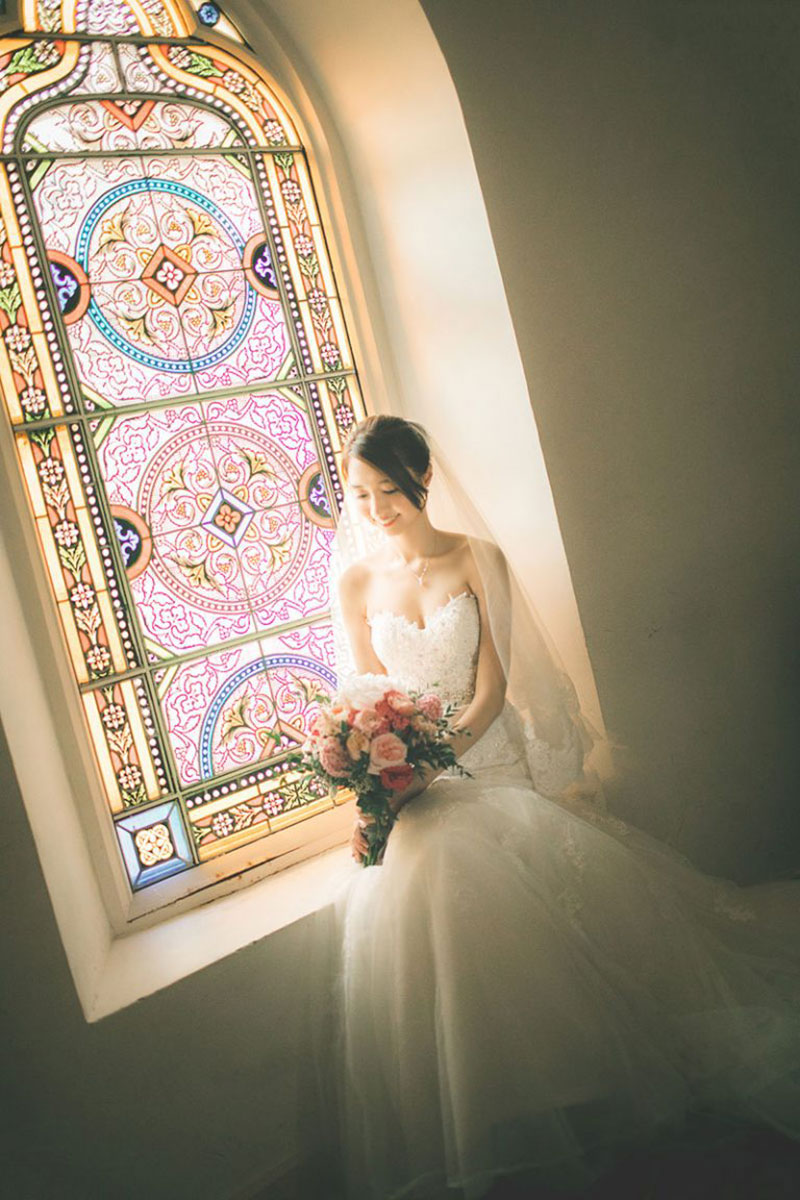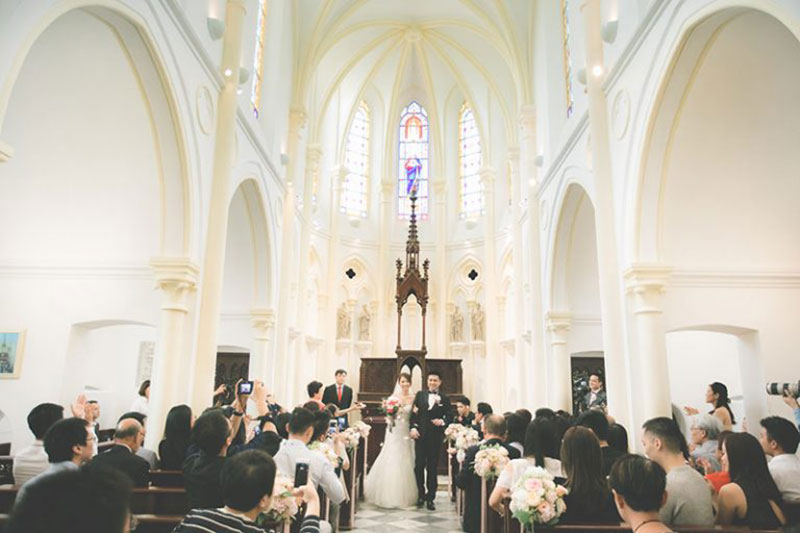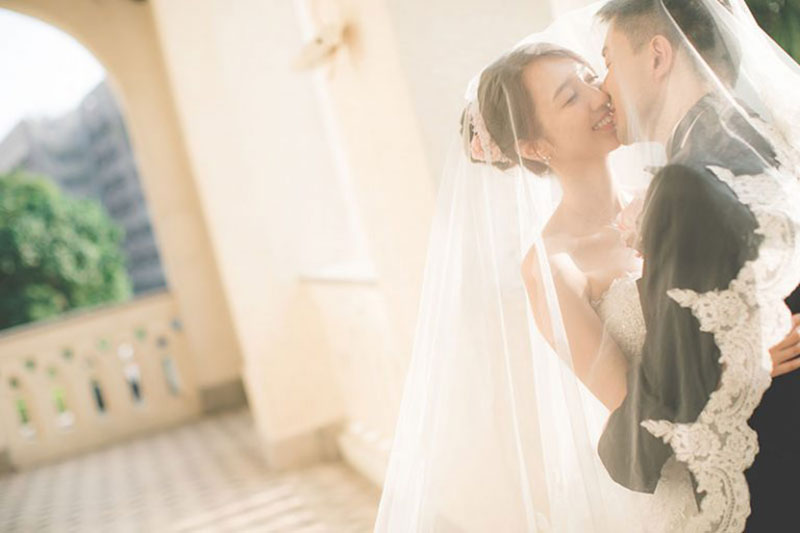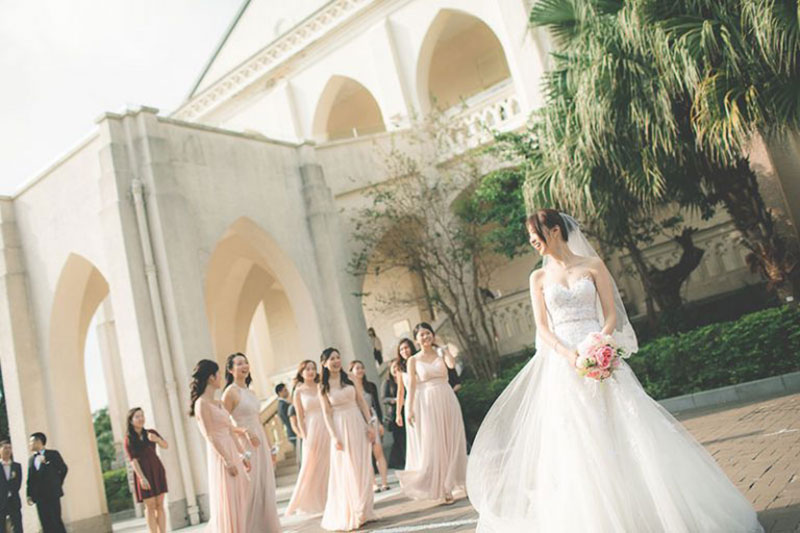 [From: A Blush, Coral, and Red Church Wedding / Photos: Ming Yung Photo]
Whether inside or outside, St. Andrew's Church is photogenic! Take snaps amidst the brick walls, in the corridors, or even outdoors with the church's architecture as your backdrop. You can use every corner and nook for your photos.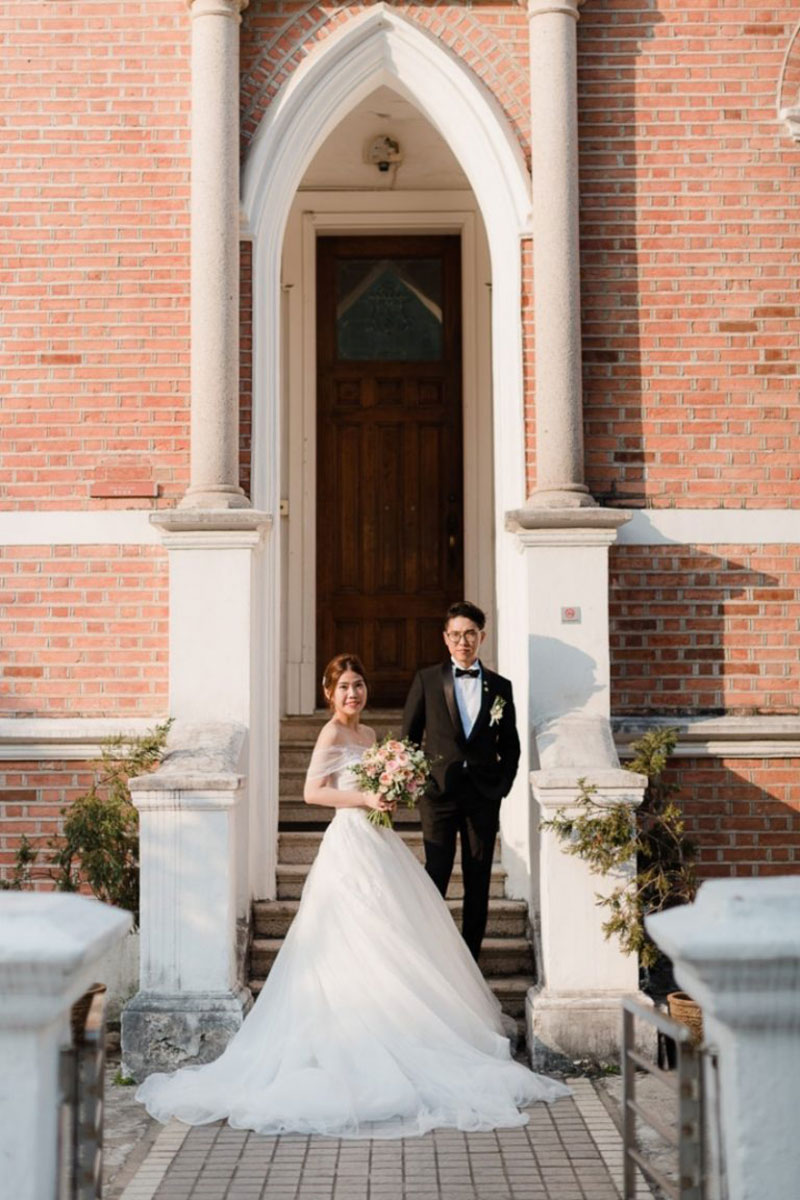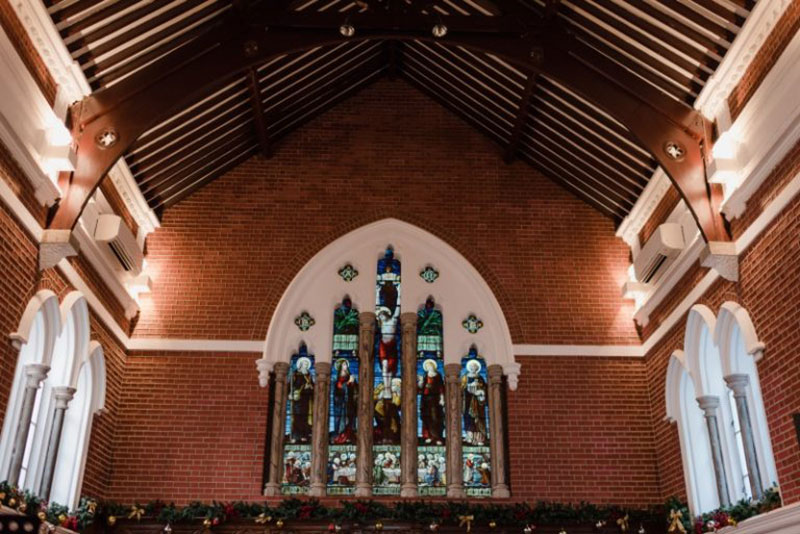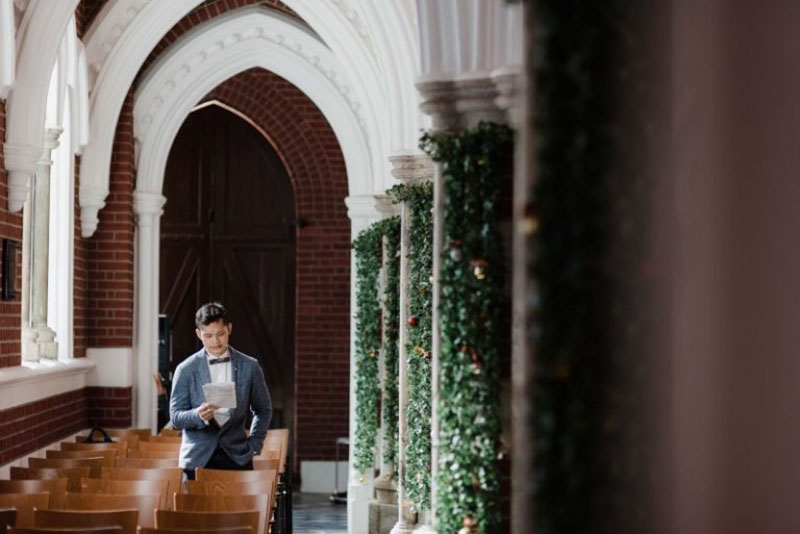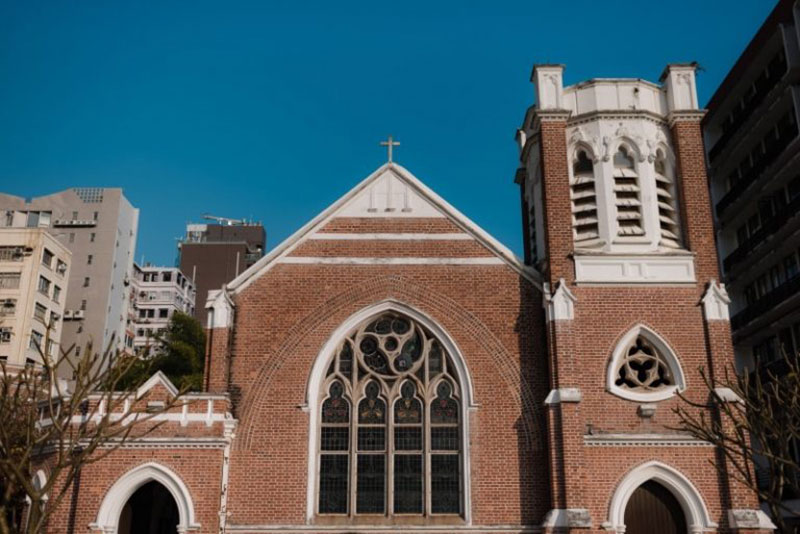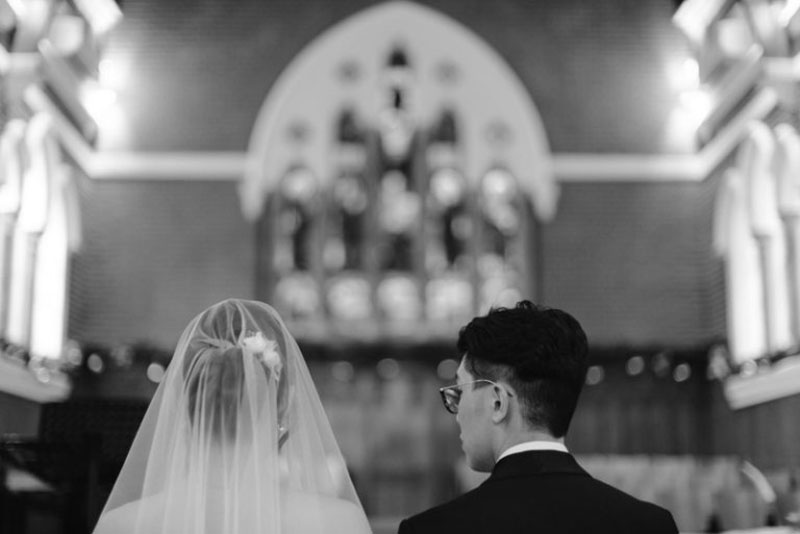 [From: This Timeless Wedding is Filled with Heartwarming Traditions / Photos: Sophia Kwan]
(3) St. Thomas the Apostle Church
This church is a features clean, minimalist interiors along with modern details. The glass art also adds a pop of color to the scene so if you want to walk down a very chic aisle, this church is the place to go.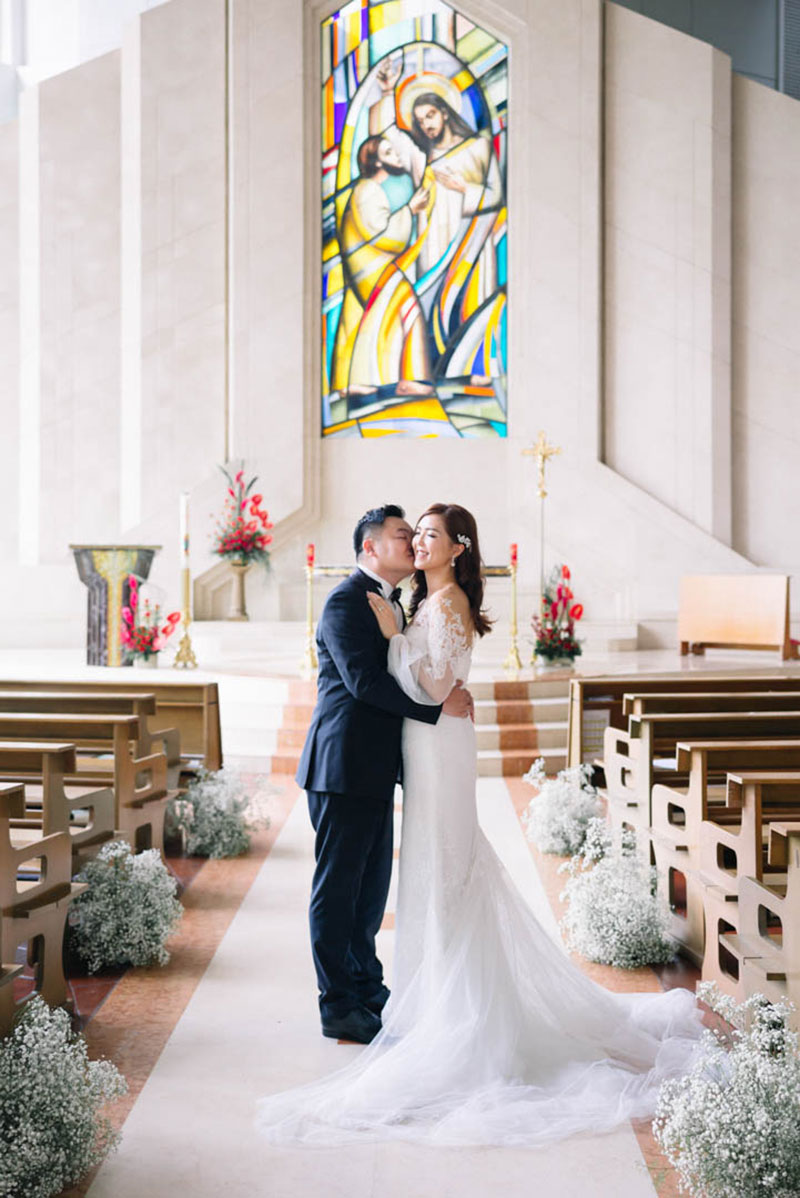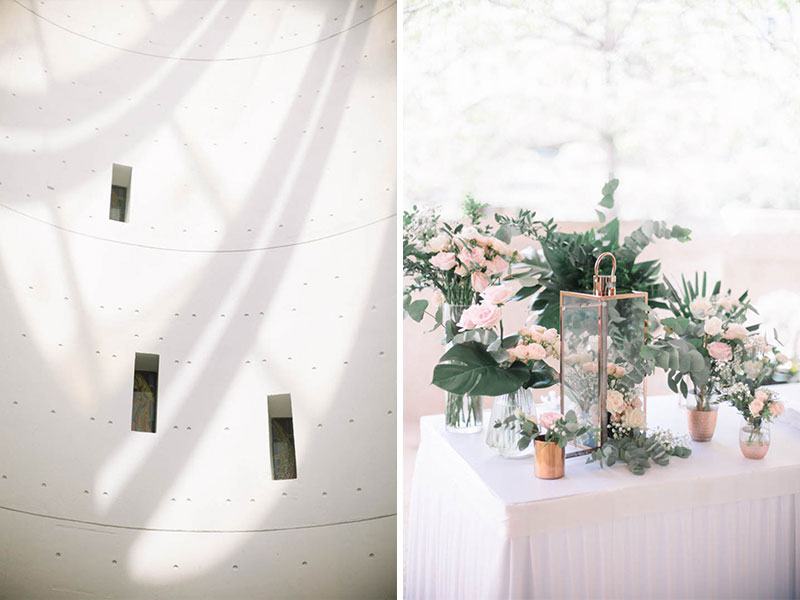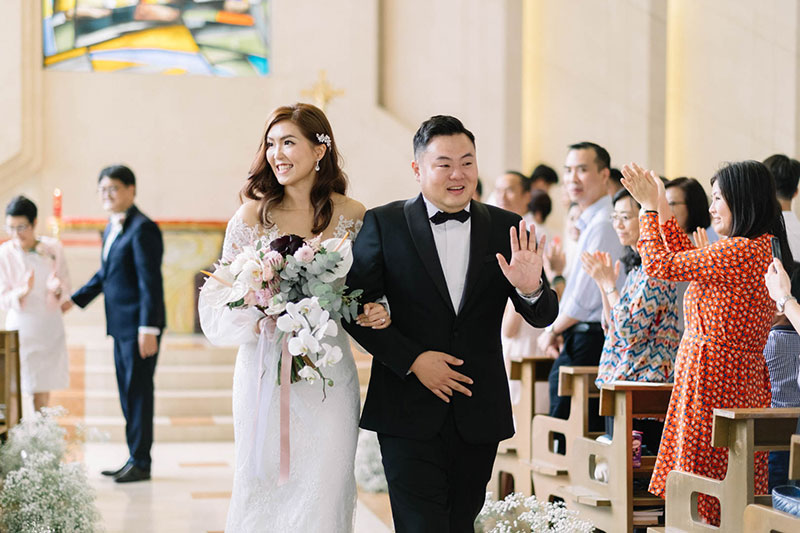 [From: All You ever Need is a Lot of Love / Photos: Steven C Photography ]
Neutral palettes are our favorites, and St. John's Cathedral comes with endless pale cream walls for that perfect #OOTD shot, or for romantic stolen scenes after you're declared man and wife!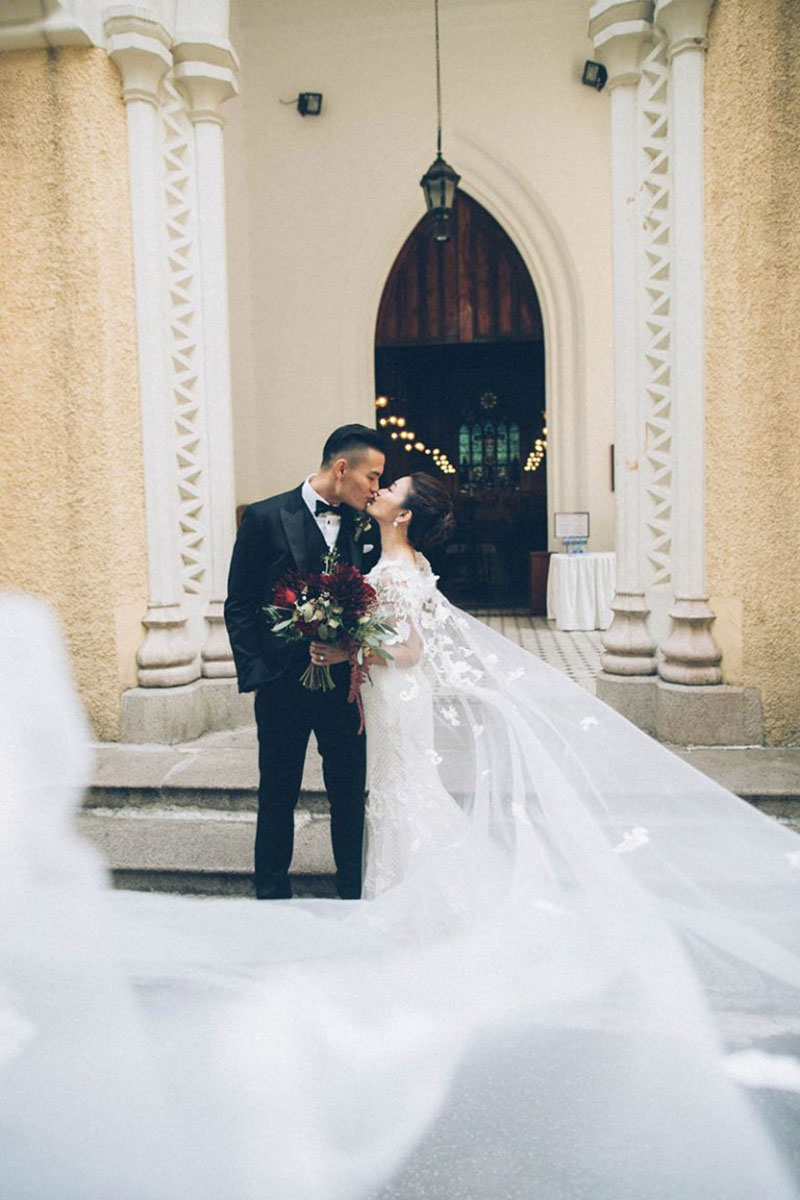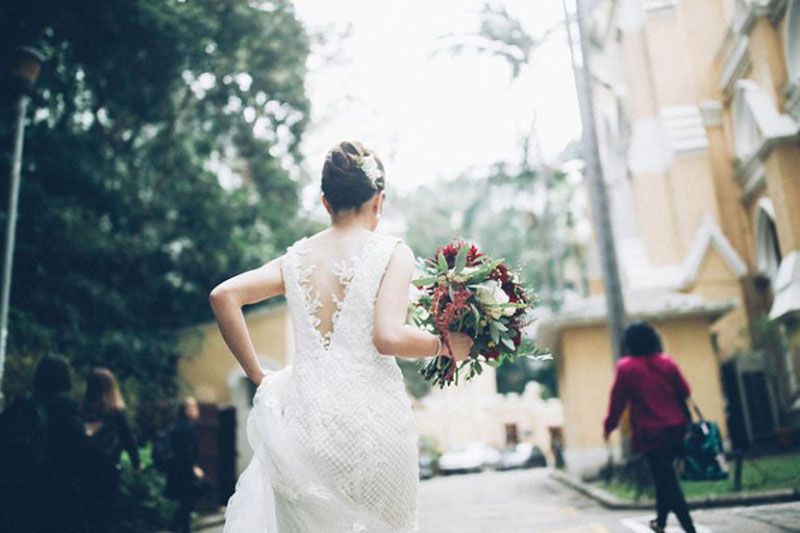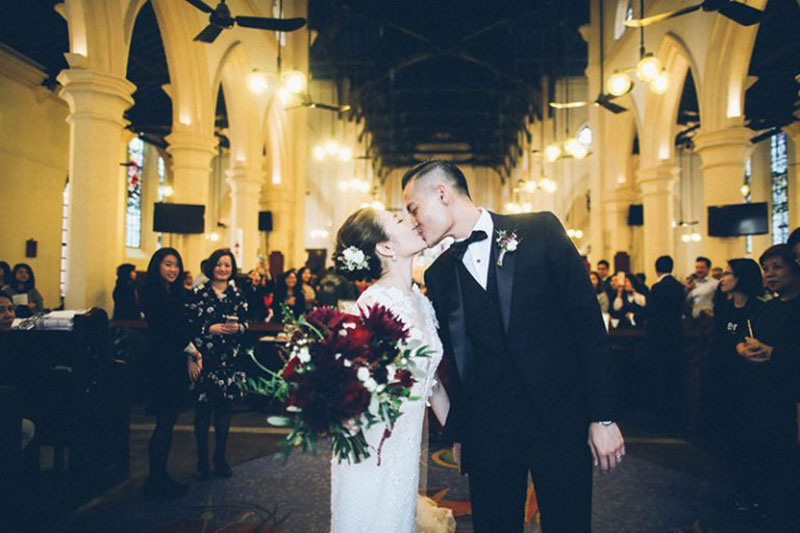 [From: You'll Love The Burgundy Details of This Wedding / Photos: Martin Aesthetics]
Another classic venue, St. Margaret's Church is beautiful form all angles. We love the Roman-inspired architectural details as well as the all-white interiors. Your wedding photos will be stunning at this church, we're sure of it.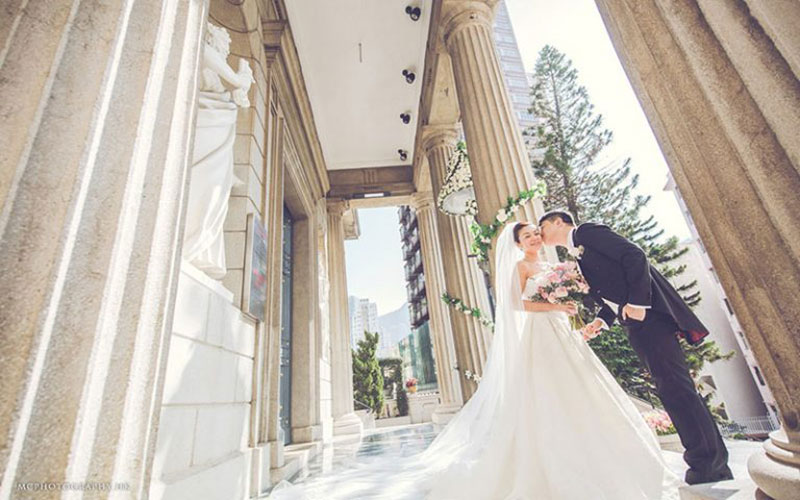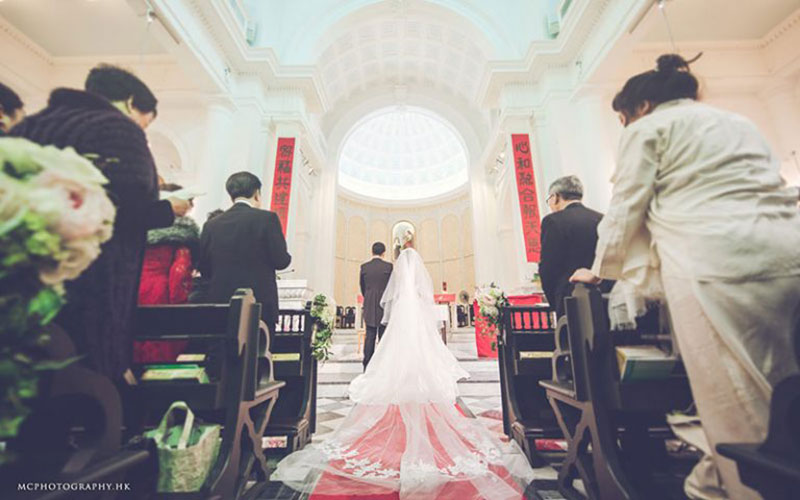 [From: An Elegant, All-White Wedding at St. Margaret's Church / Photos: MC Photography]
Another church for those who love stained glass windows, St. Andrew's Parish's is, without a doubt, a stunning venue. The altar sits in front of a beautiful ceiling-to-floor stained glass window in hues of blue and yellow. No wonder this couple's wedding day photos are so captivating!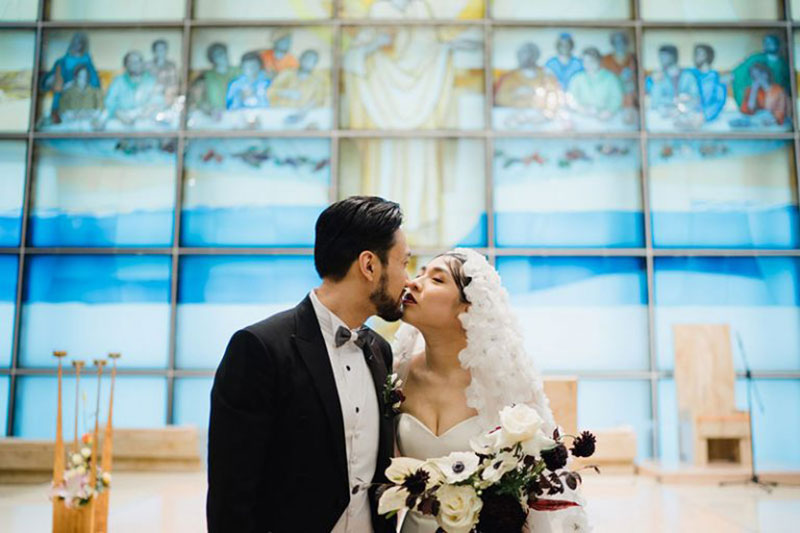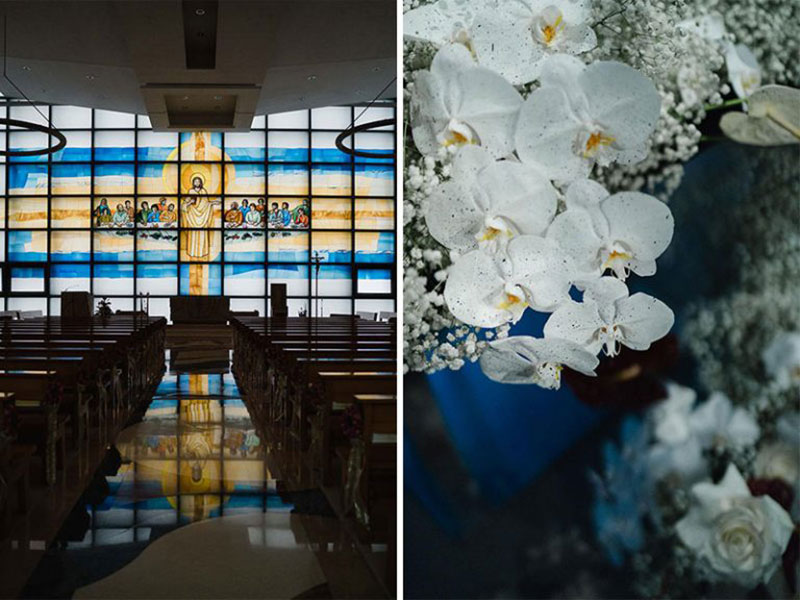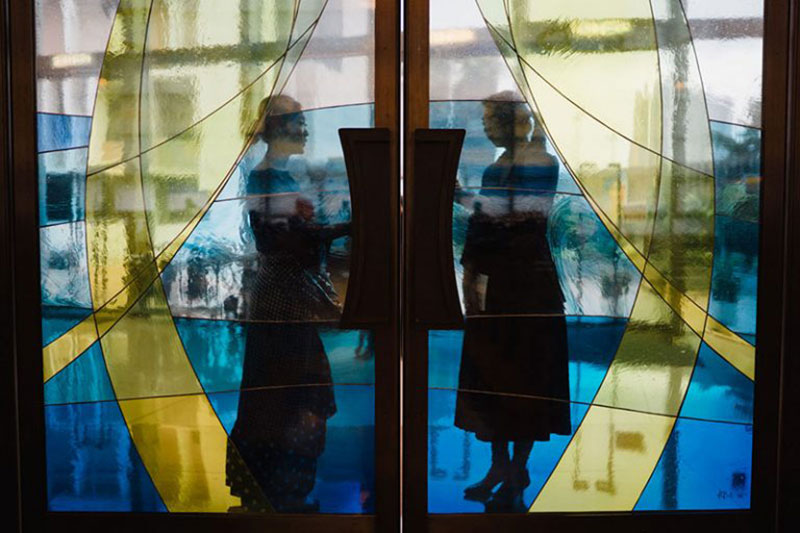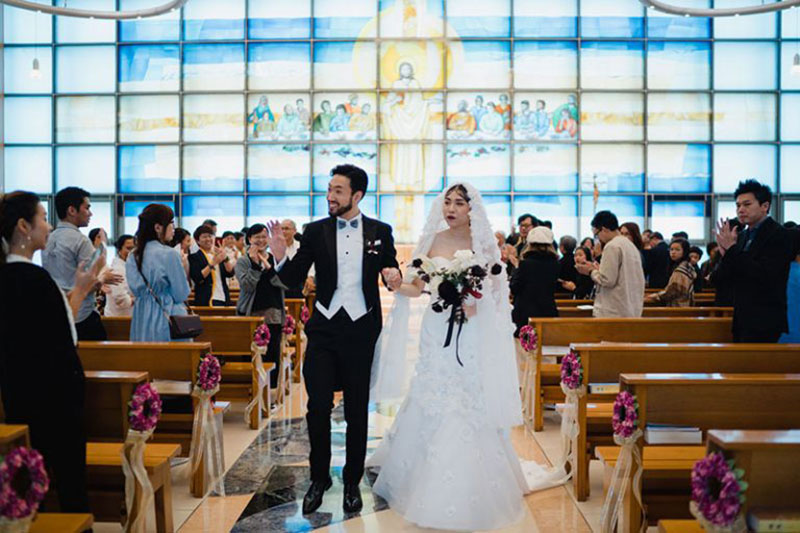 [From: Unique Details and Artistic Elements Make This Wedding at Space27 Truly Memorable / Photos: Sophia Kwan]
(7) Rosary Church
This quaint church in the heart of Tsim Sha Tsui has a very cozy and accommodating feel. It's also a pretty shade of blush on the outside, perfect if you're also planning a pastel-themed wedding. Inside, the lights have a soft glow setting the right romantic mood for an intimate ceremony.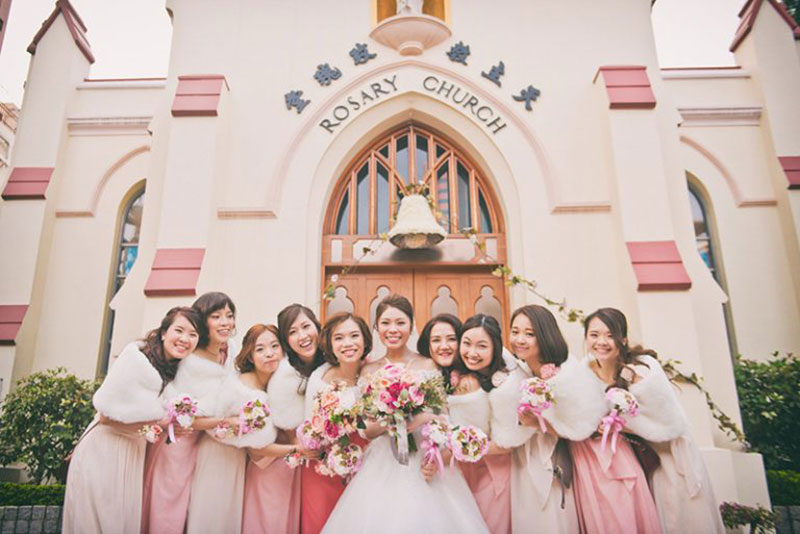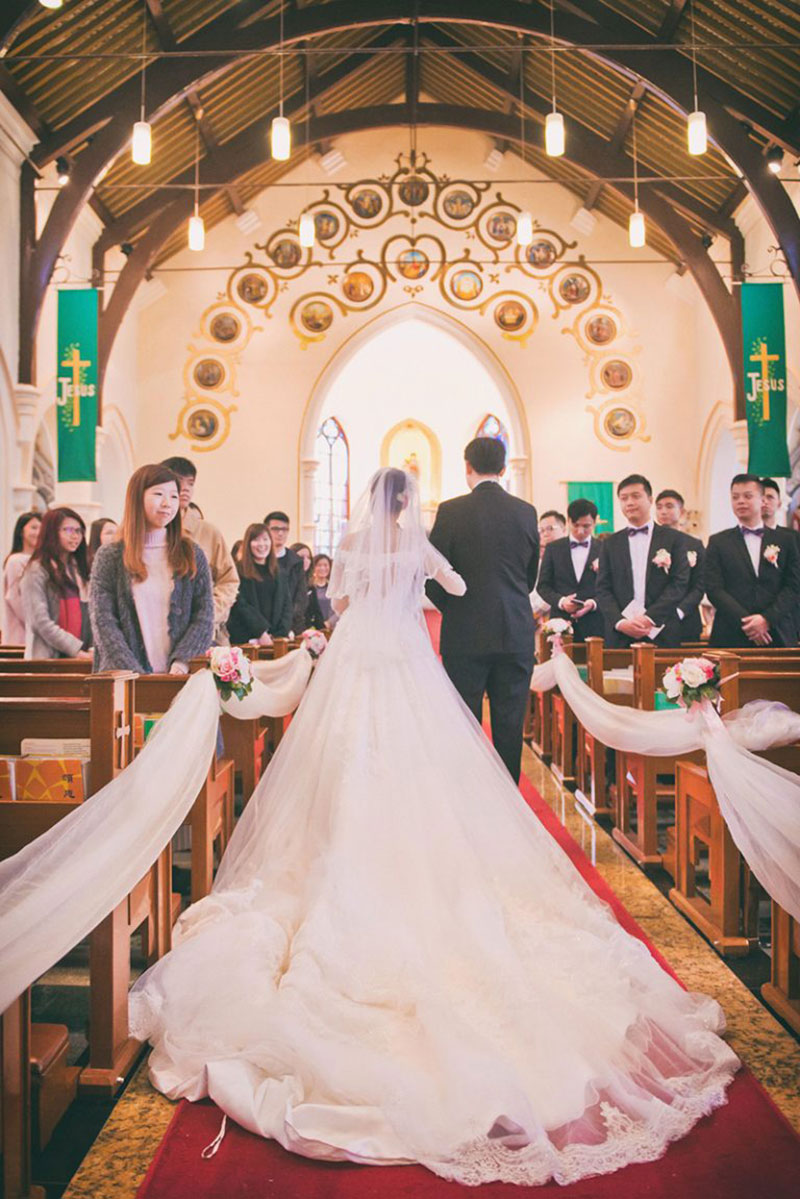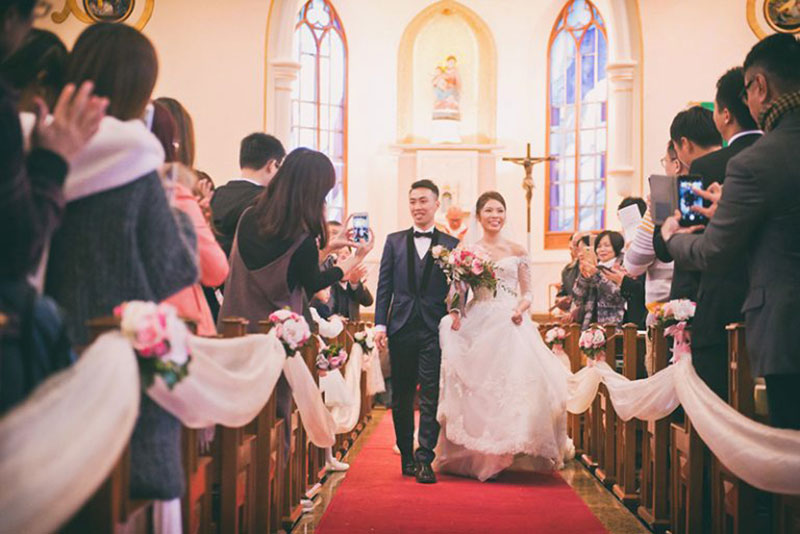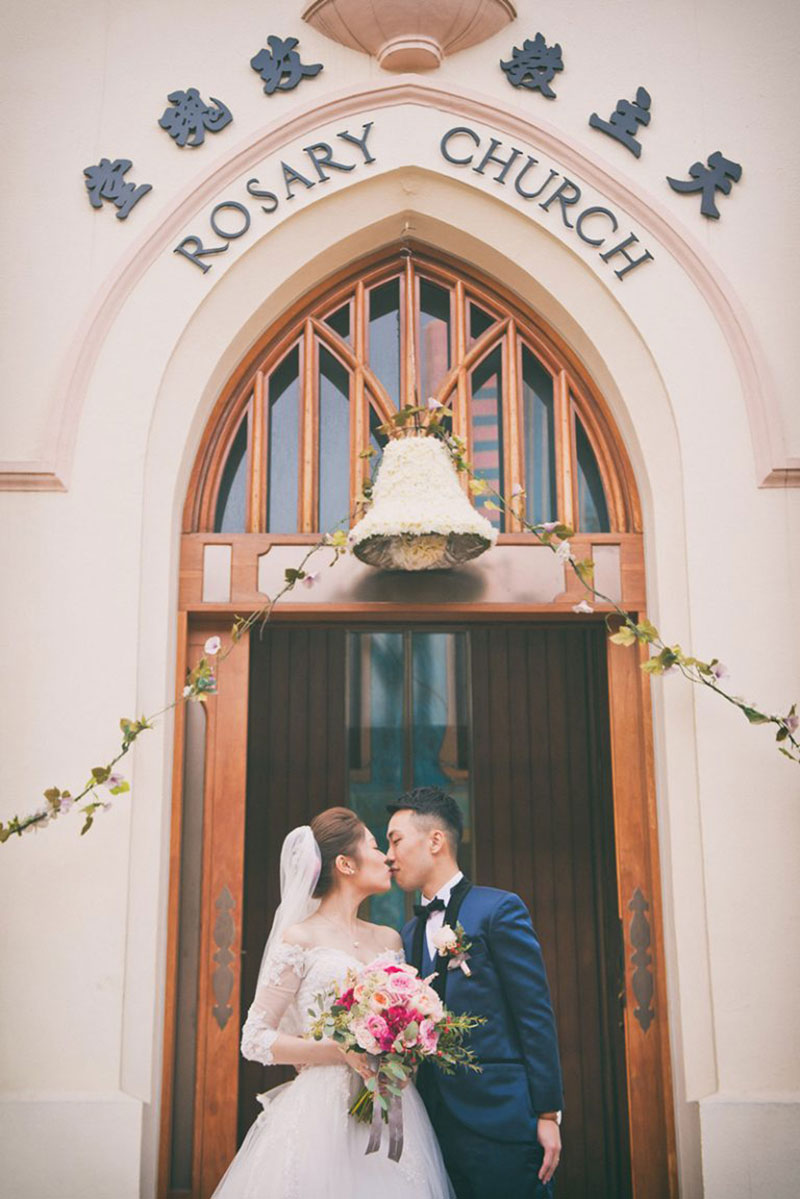 [From: A Traditional and Quaint Wedding in Rosary Church / Photos: Joy's Foto]
(8) Cathedral of The Immaculate Conception
Last but not the least, the Cathedral of the Immaculate Conception is a beautiful, all-white, towering cathedral that looks chic and elegant at the same time. This couple turned their wedding here into a stylish one, by adding extra details that elevated the look outstandingly!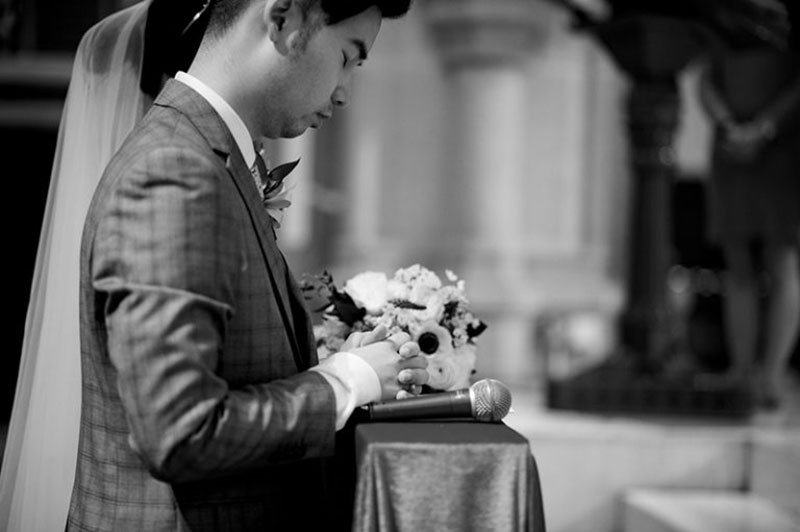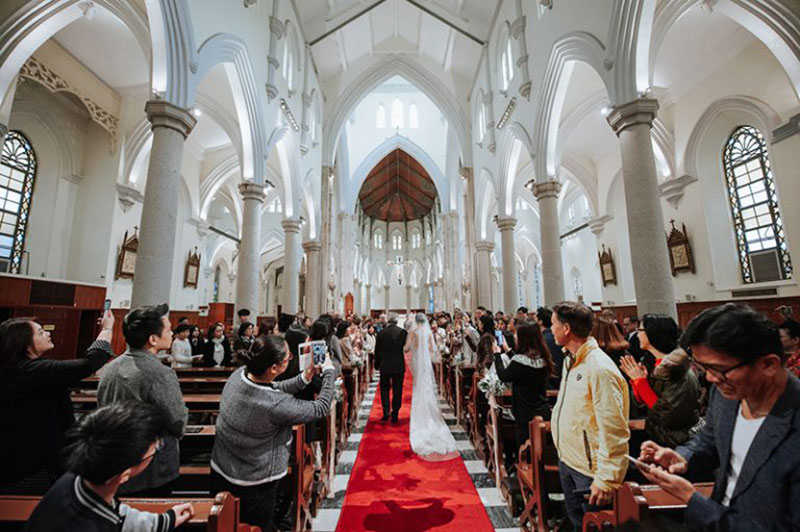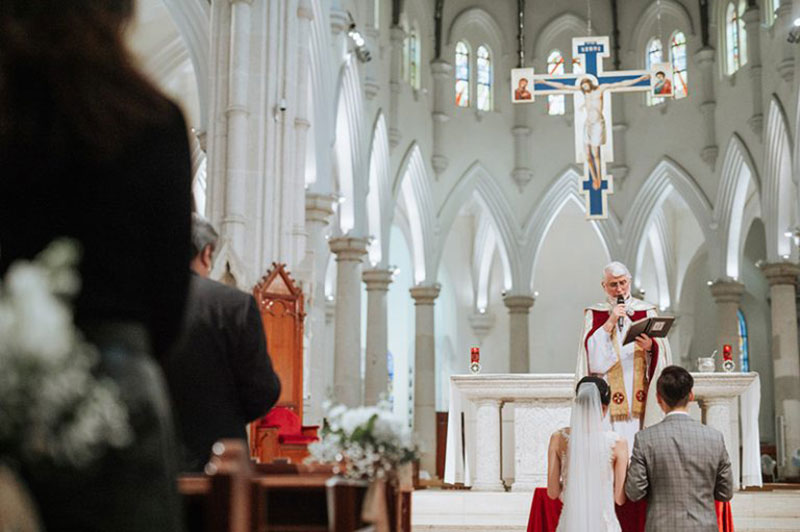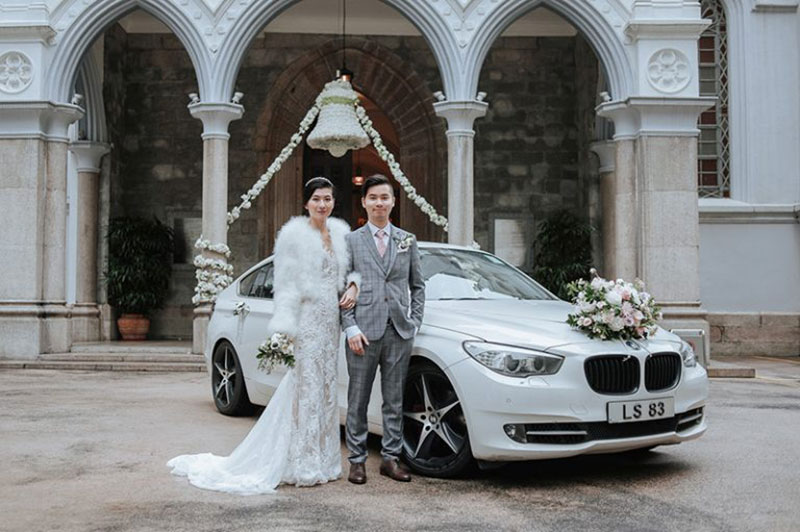 [From: The Bride and Groom Turned Their Church Wedding Into A Stylish Affair / Photos: Chester Kher Creations]