2019's Pantone color of the year is one that we absolutely love! How can anyone resist the vibrance of the color coral? It's color that adds a cheerful touch to any look and it's easily an elegant accent to any muted palette. For all of the 2019 brides out there who are eyeing living coral for their wedding theme, here's a roundup of how you can add elegant touches of this color of the year to your special day.
First and foremost, consider dressing your bride tribe in coral. Something light and breezy–like chiffon or tulle–for a fresh, carefree look.
[Photo: Katie Hellinger Photography]
[Photo: Show Me Your Mumu]
A pastel bouquet will have that extra pop of color if you add a bit of coral here and there!
[Photo: Allyson Magda Photography]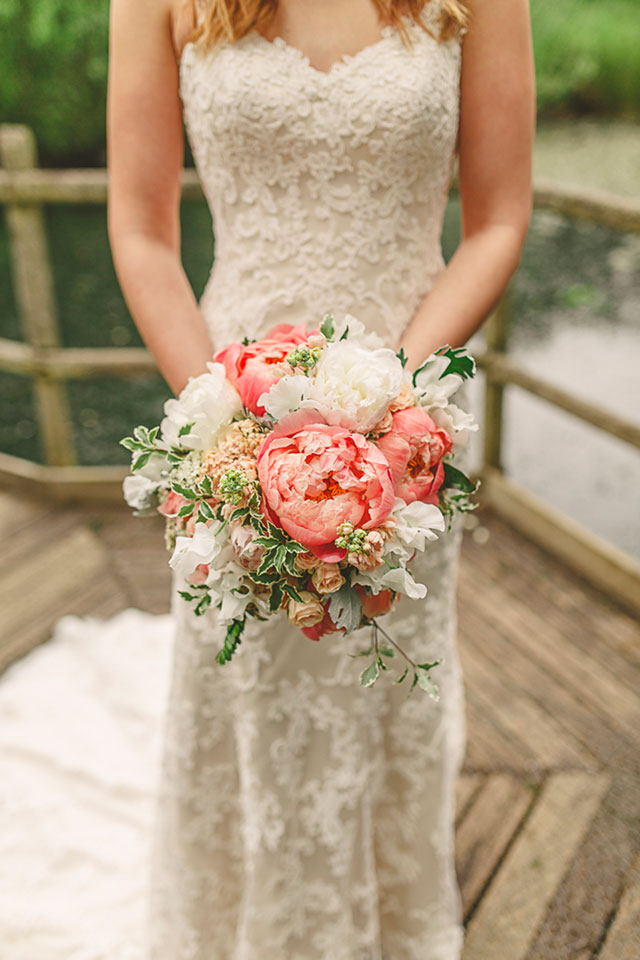 [Photo: Benjamin Stuart Photography]
Reception details matter, and when trying to achieve an elegant look, a little goes a long way. The same goes with adding the color coral. Coral drapery, table cards, coral candles–just a little touch of color is all you need.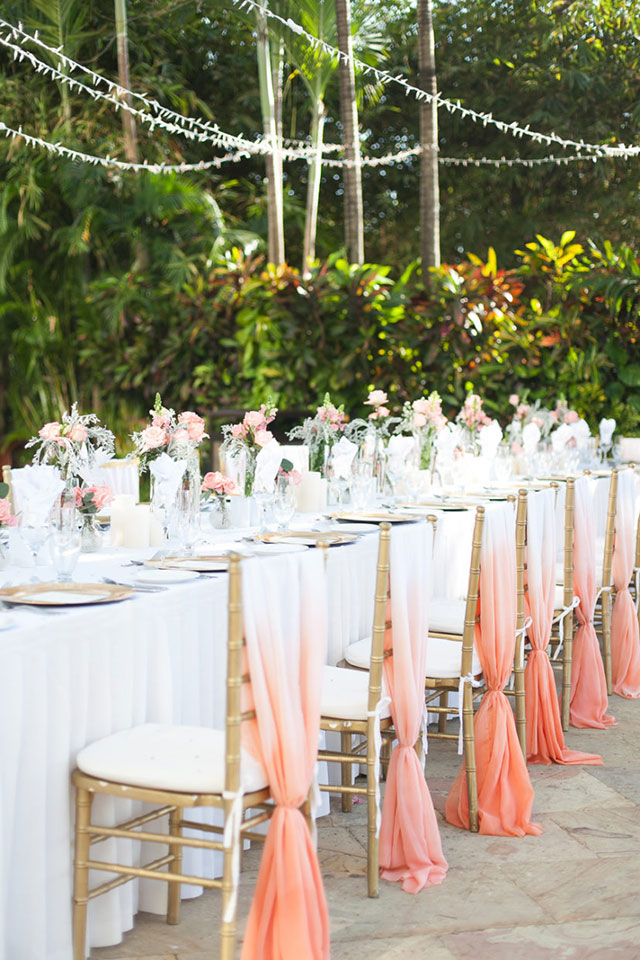 [Photo: Nicole Lennox]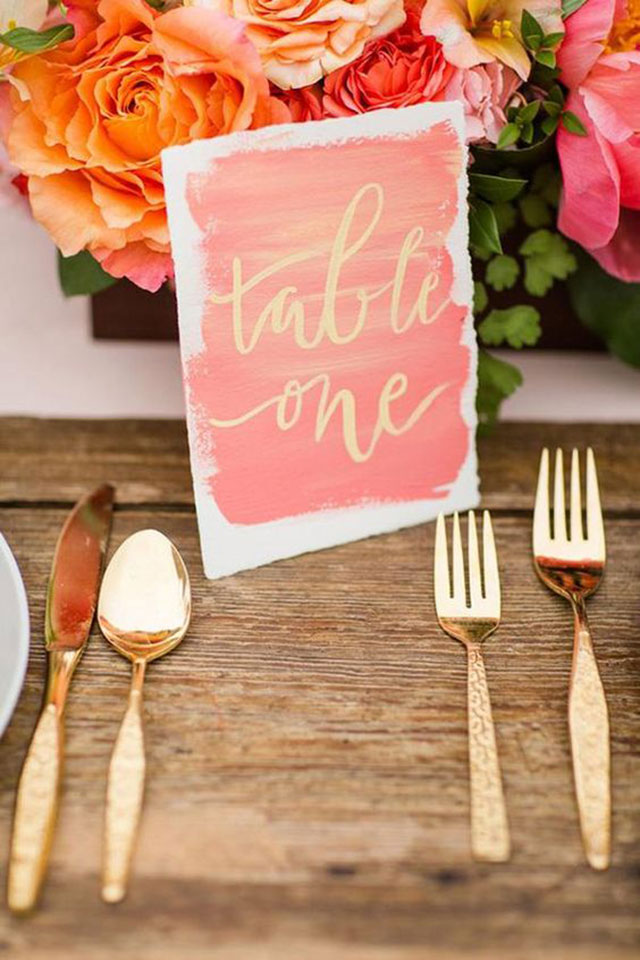 [Photo: Katelyn James Photography]
[Photo: Happywed]
[Photo: Kristyn Hogan]
Pretty dessert is always something guests appreciate. Take this watercolor cake made with a subtle mix of coral, or these cute macaroons as examples!
[Photo: Clane Gessel]
[Photo: Tartelette]
Don't forget the drinks! Yes, you can have coral-colored drinks. These will show how well-thought-out your wedding is, down to the drinks!
[Photo: Family Style Food]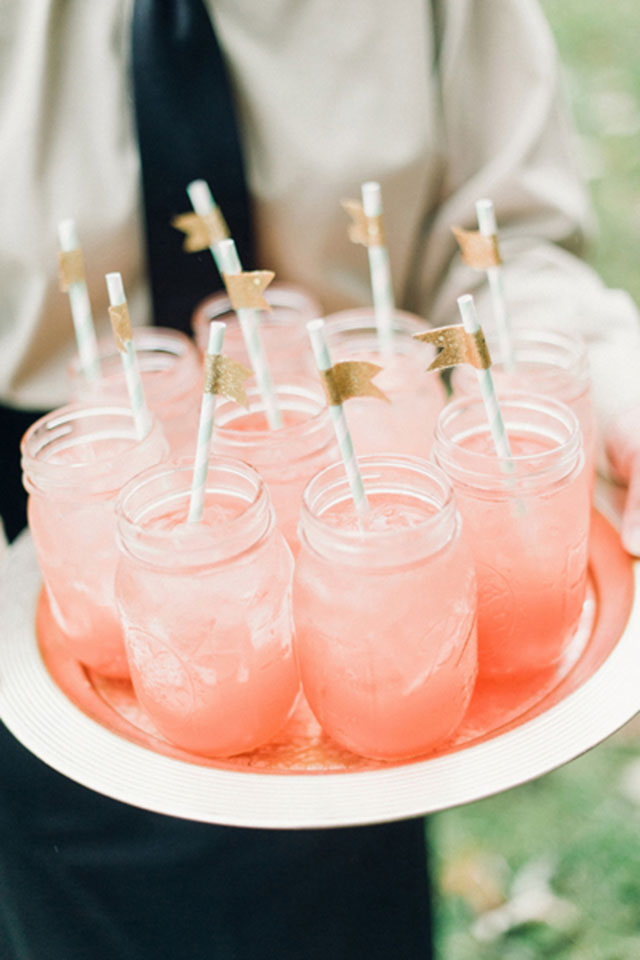 [Photo: Justin Marantz]
Finally, coral boutonnières and bow ties are a must if you want to make your leading man your page boys extra dapper for the Big Day!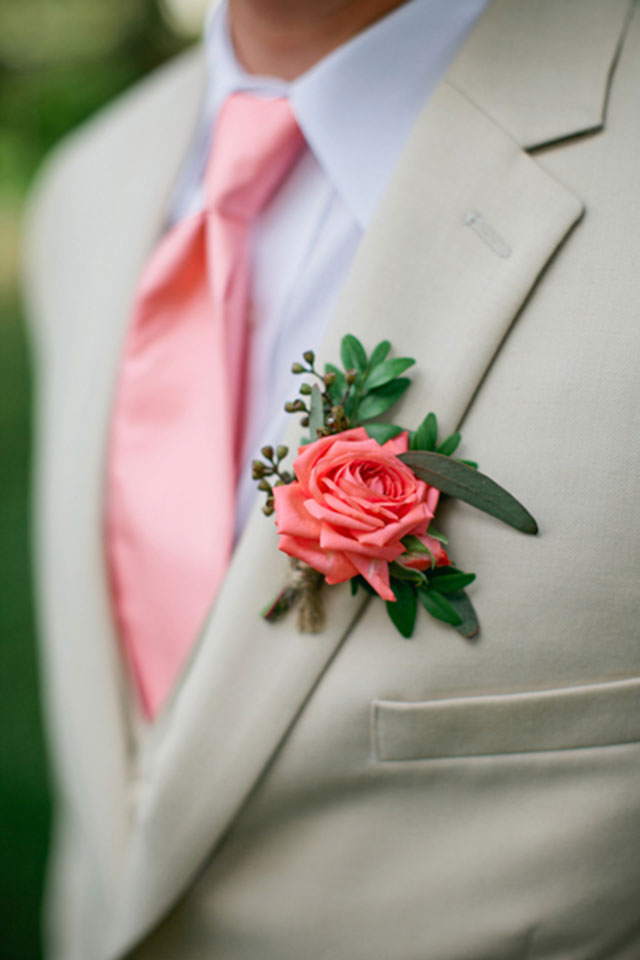 [Photo: Kristyn Hogan]
[Photo: Tie The Knot]