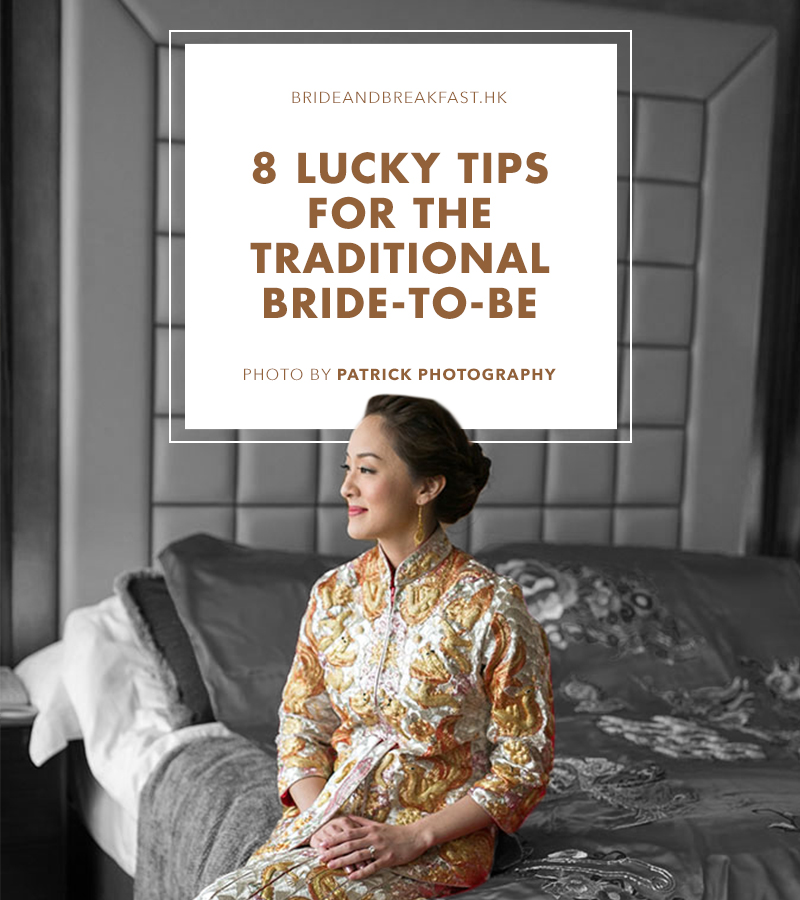 When it comes to traditional Chinese customs and practices, we understand that one can be overwhelmed by loads of information on the internet or hearsay from this aunt or that friend. As a traditional bride-to-be, you may want to embrace these traditions that have been passed from generation to generation. Here are some pre-wedding traditions that couples are traditionally encouraged to do (or avoid doing). Remember, all for good luck!
(1) Selecting Your Wedding Date
Other than consulting the Lunar calendar or fortune teller on auspicious dates, there are months that are encouraged for couples to avoid as well. Avoid the first lunar month, to avoid clashing of luck with the Lunar New Year, the third lunar month, where Ching Ming or Tomb Sweeping Day occurs, and the seventh lunar month, where it is Hungry Ghost Festival, are considered months with 'negative' energy. And don't forget to avoid the sixth lunar month, too, where it is believed to be a half-year that may result in a 'half marriage'.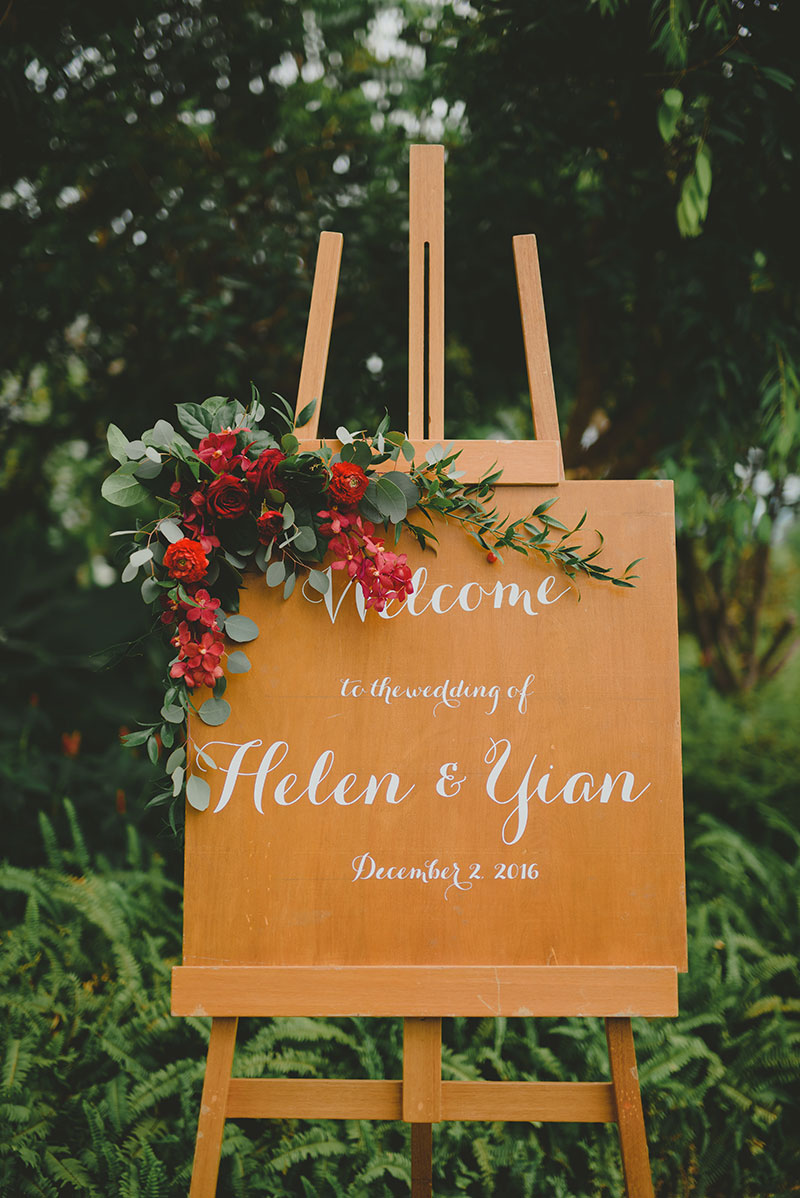 [From: A Destination Wedding with Modern Interiors and Red Color Accents / Photo: Terralogical]
(2) Activities That You can Attend
Couples are encouraged to avoid attending activities that may clash with the luck of their marriage three months prior and after their own wedding. Such activities include attending another wedding or funeral, or visiting a lady in confinement who has just given birth. In the event a parent of the bride or groom passes away, the couple will have to marry within 100 days of their death, or they will have to wait 1000 days before doing so.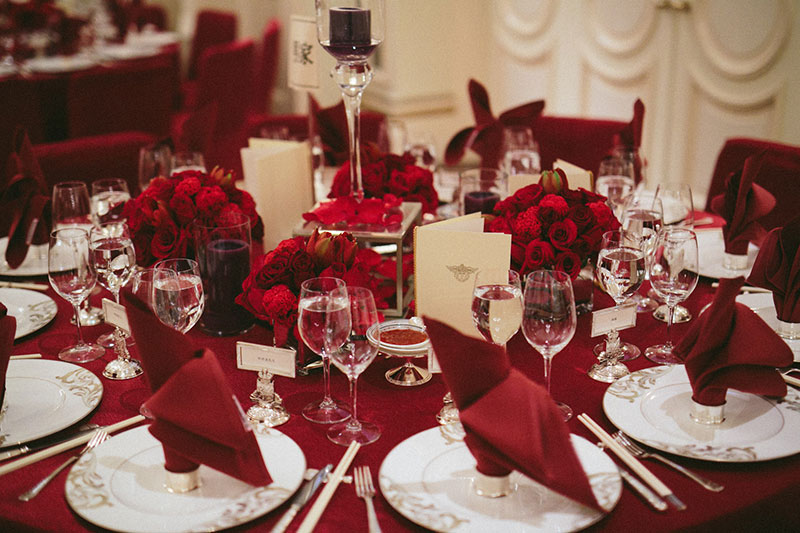 [From: A Grey and Red Themed Wedding at the Peninsula / Photo: Patrick Photography]
(3) Have a Formal Betrothal Ceremony
This important ceremony typically takes place fifteen to twenty days (or up to two months) before the wedding. It signifies the act of a formal proposal by the groom and acceptance by the bride and her family. In ancient times, the couple would only be considered to be engaged after the Betrothal Ceremony has been conducted.  Ideally, gifts should be presented in even numbers and an auspicious date should be selected for this ceremony as well. Do check out our checklist on how to conduct this ceremony too.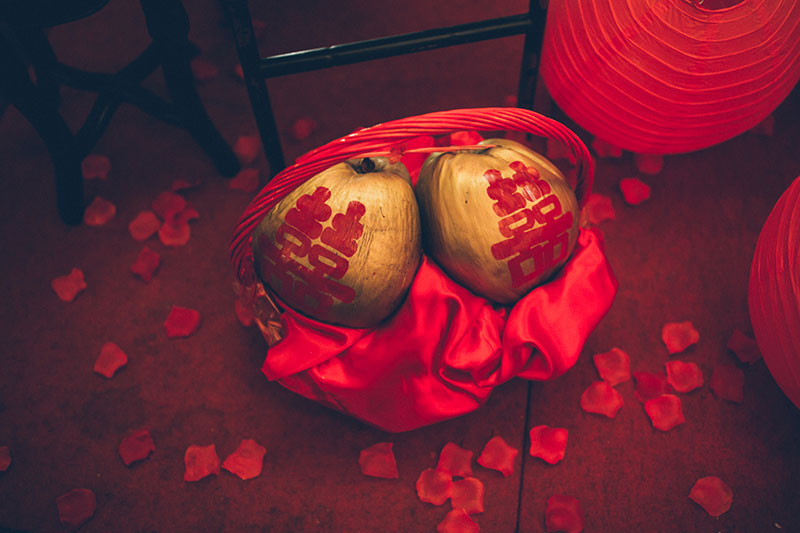 [From: A Traditional Wedding In Rich Red Tones / Photo: Martin Aesthetics]
(4) Stick to Colors Red and Gold
Auspicious colors include red and gold, signifying a happy and successful marriage. Dark colors like green, blue, or black should be avoided as these are considered colors of mourning.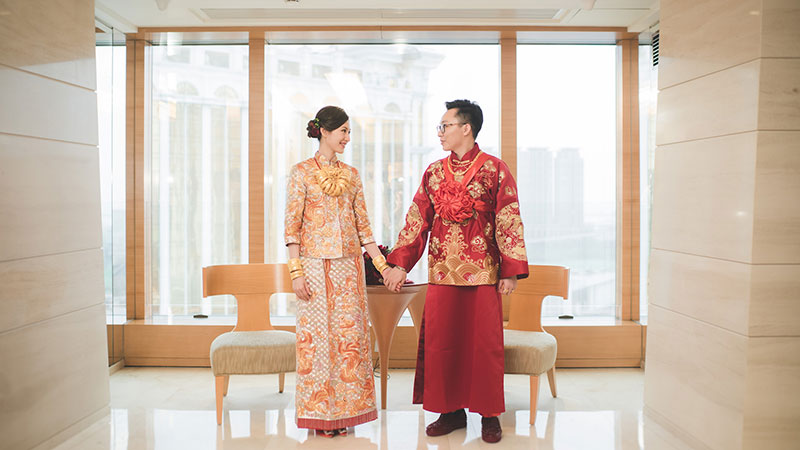 [From: An Elegant Traditional Wedding at St Regis Macao / Photo: Dots Production]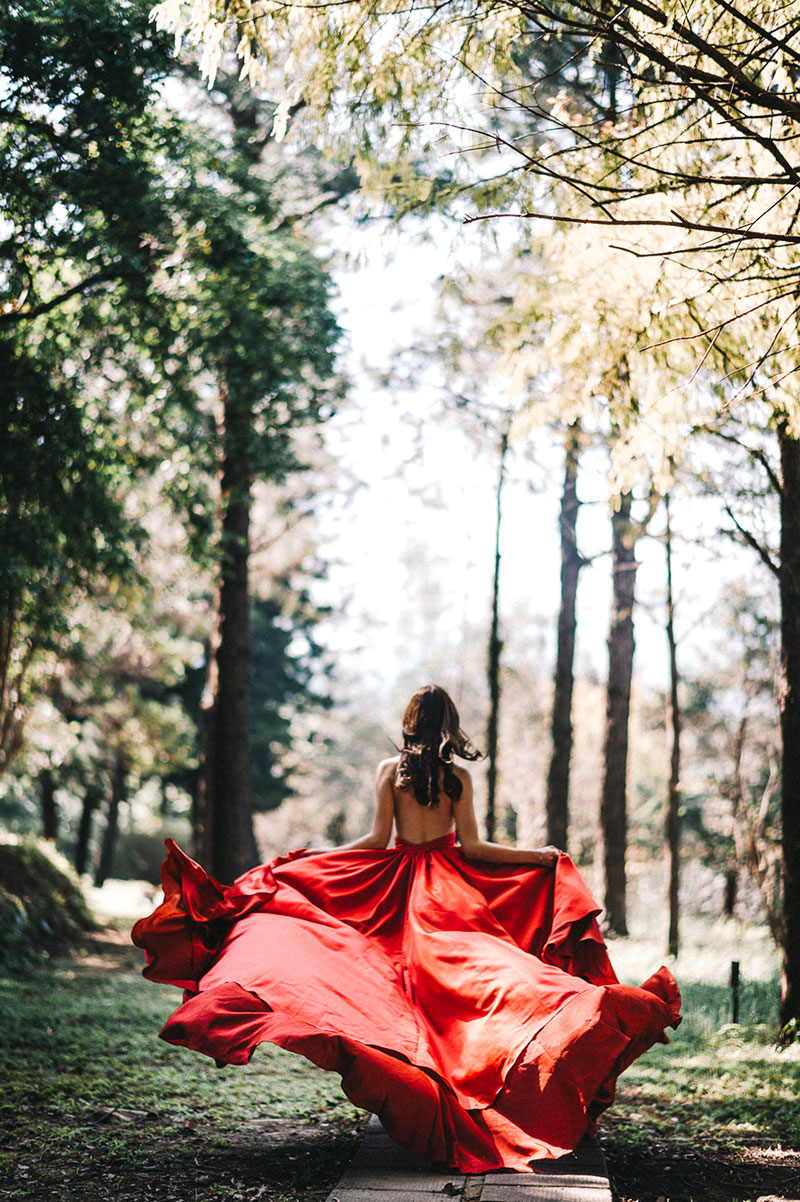 [From: A Dreamy Outdoor Engagement with Radiant Red Flowers / Photo: Emma Fok Photography]
[From: A Burgundy and Mint Wedding at Repulse Bay / Photo: History Studio]
(5) Decorate Away with Double Happiness
This popular chinese symbol used extensively in the dowry, bed linens, towels, table settings, wedding invitations, red packets, desserts, and various decor items represents double happiness and good luck for the newlyweds. With so many modern options of this, aren't we spoilt for choice on how to incorporate this into traditional weddings!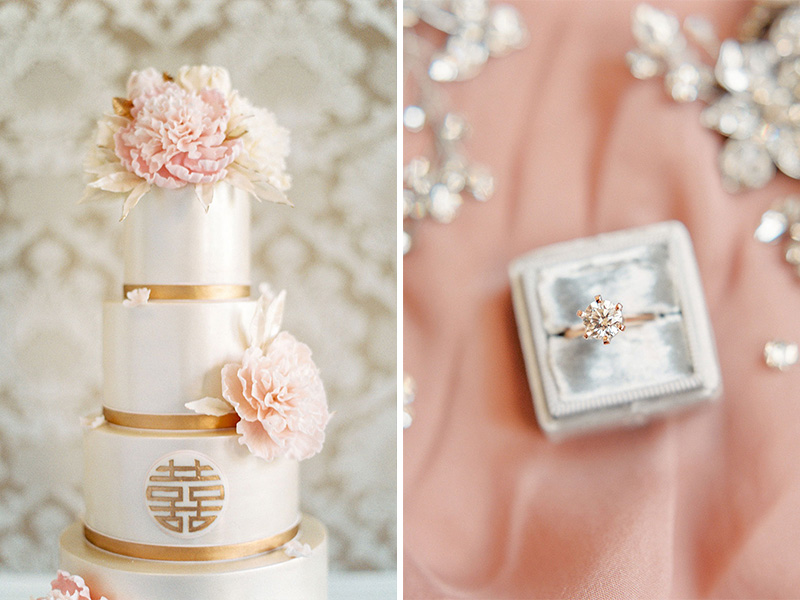 [From: A Lavish Wedding in Laxenburg Castle / Photo: Ashley Ludaescher]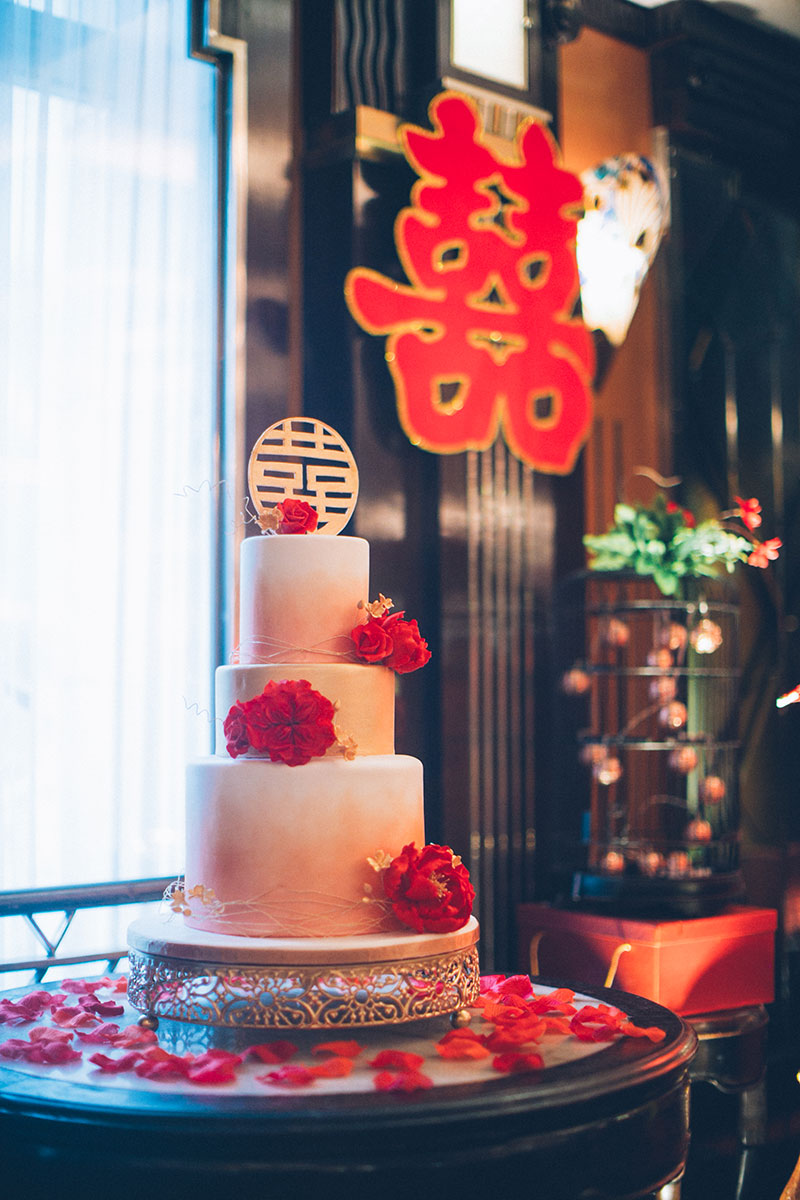 [From: A Traditional Wedding In Rich Red Tones / Photo: Martin Aesthetics]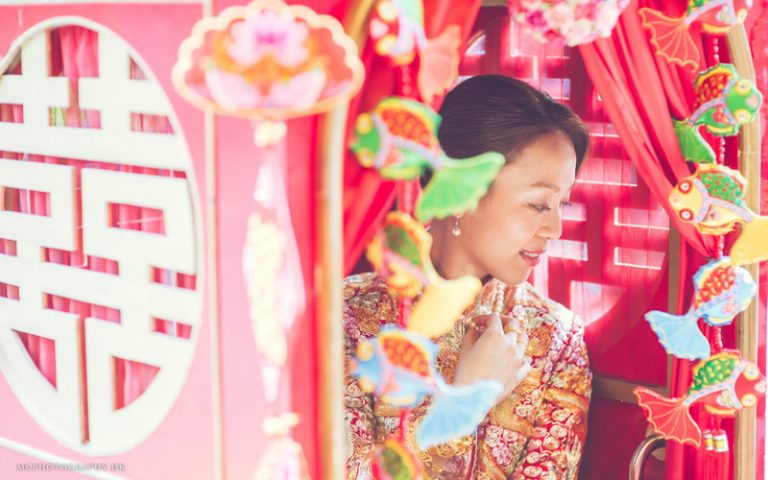 [From: Ravishing Romance / Photo: MC Photography]
(6) Be Mindful of Your Flowers and Their Colors
Flowers such as white or pale colored chrysanthemums should be avoided as these are typically used for funerals. Interestingly, white lilies represent everlasting happiness, but should be used with touches of red and pink. Peonies which signify beauty and opulence are a popular favourite–plus we're a big fan of these flowers.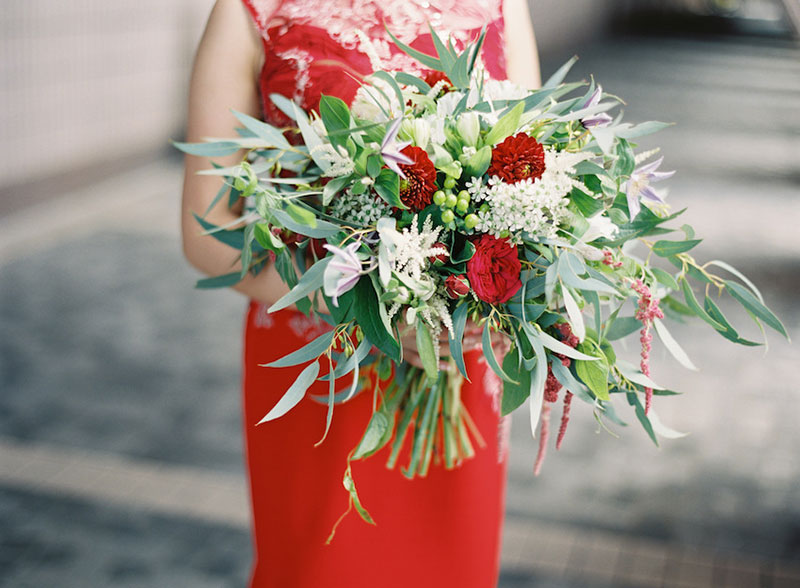 [From: Melodies and Memories / Photo: Savour Productions]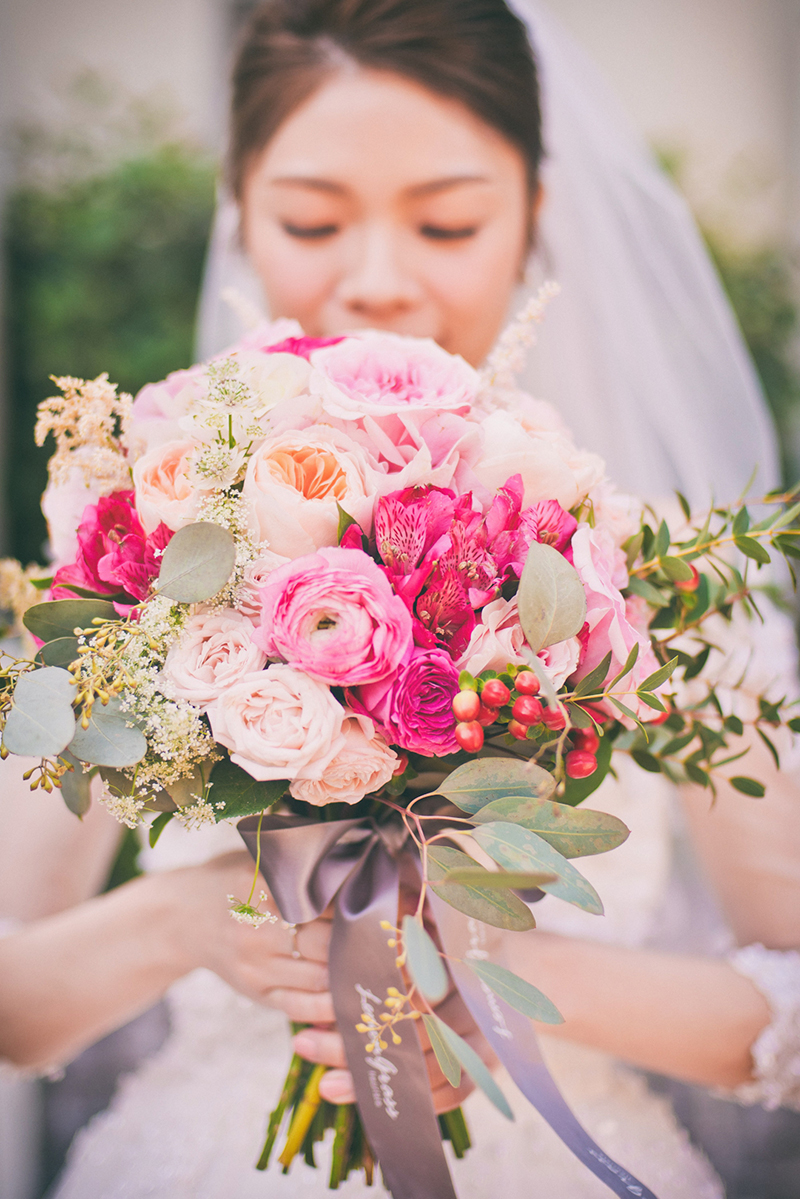 [From: A Traditional and Quaint Wedding in Rosary Church / Photo: Joy's Foto]
(7) Precautions After the Installation of The Nuptial Bed
After the installation of the nuptial bed, no one should sleep on it before the wedding. If the groom has to do so, he can only do so accompanied by a young boy born in the year of the dragon. Leaving one side of the bed empty is considered to be inauspicious.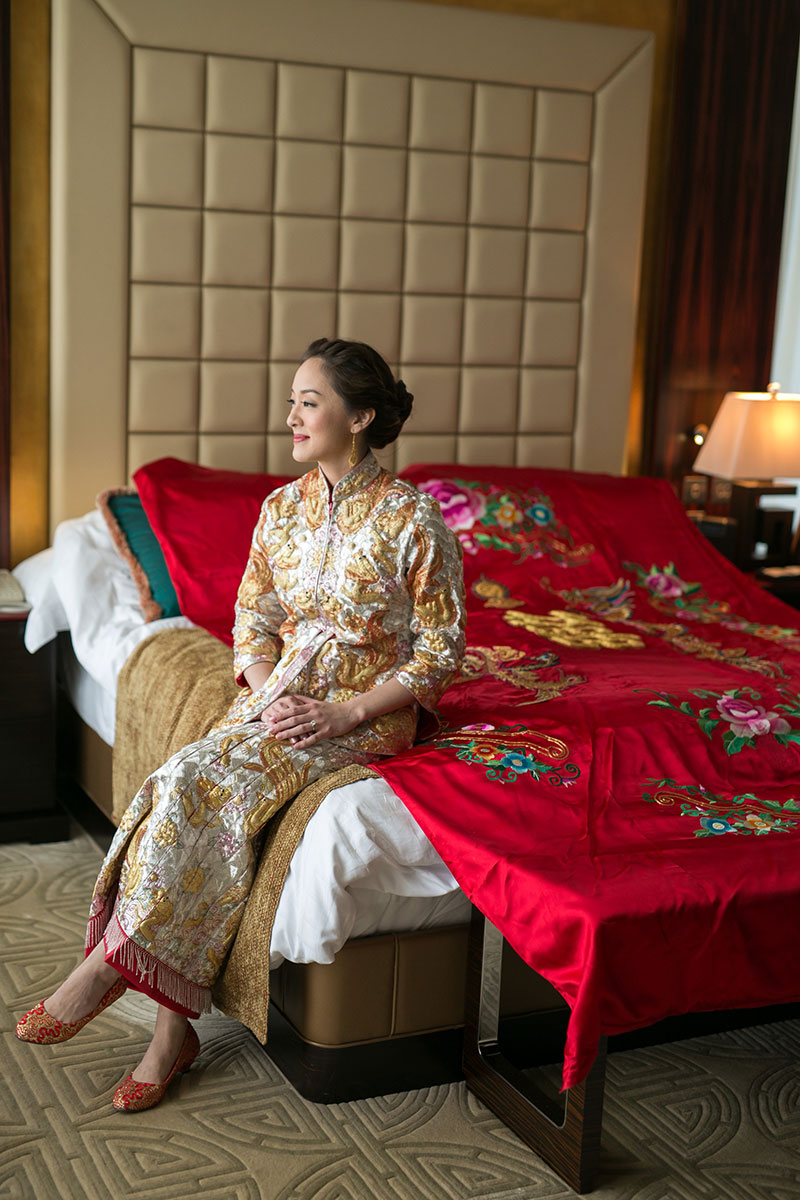 [From: From Here to Eternity / Photo: Patrick Photography]
(8) A Hair Combing Ceremony Must
Done the night before the wedding, hair combing represents the coming of age or transition of the couple into adulthood. Pomelo leaves which signify good luck are used for the bath prior to this ceremony. And most importantly, parents or a female relative with good fortune must perform this ceremony by reciting blessings and combing through the hair four times.
[From: Chinese Engagement Session at Lingnan Garden / Photo: Momo de Film]