You're here, he's there, and you're having a wedding in a different country? How do you pull this off? Long-distance relationships are tough and planning a wedding while you're away is even tougher, especially with the challenges of today. But you see, we've seen couples tie the know against all odds and we believe that nothing can stop your love–be it time, distance, or even a global pandemic! All you need is faith, determination, and love. Add in these useful tips so you can walk down the aisle as soon as you can both fly in to be together.
(1) Tell your vendors about your situation.
Let your vendors know that you're planning a wedding from a long-distance setting from the onset. This will allow you to set expectations and collaborate on how to best work together given the situation. You can also look for vendors who have worked with couples in the same situation so their experience can guide you.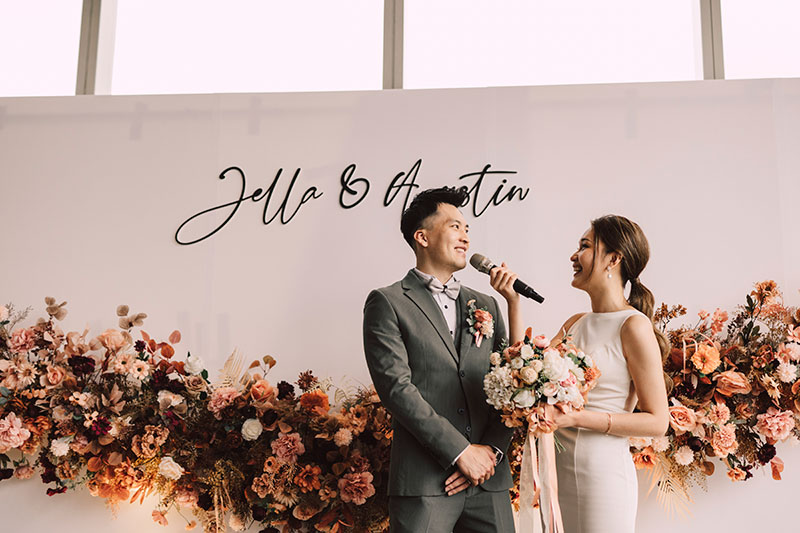 [From: This Couple Celebrated the Second Part of Their Wedding with Friends and Family at Wooloomooloo Prime / Photo: The Hour Gallery]
(2) Take advantage of virtual meetings.
Almost everything can be done online these days, so use this to the fullest! Virtually converse with all your vendors and your partner to make sure no detail goes amiss. With virtual meetings, your partner can also be more involved in contrast to physical meetings where brides usually ask help from others like the bridesmaids when the groom is not free.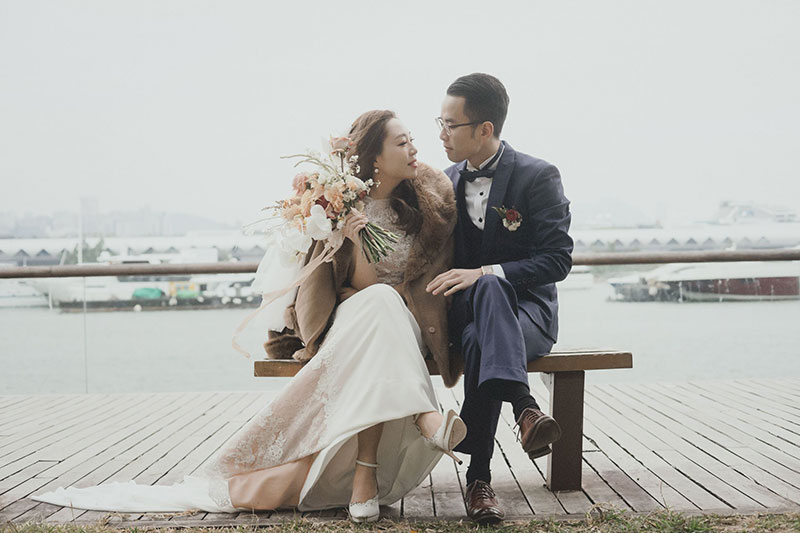 [From: Bold Colors Made This Hotel Wedding an Extra Romantic Celebration / Photos: The Fotop Perry Vision – Storyteller and Jeff Lee Pictures
(3) Hire a full-service wedding planner.
It's okay if you need help; acknowledge it and take action. Many couples who are planning weddings from far away hire a full-service wedding planner–you can too! This will save you time and effort. Once again, if your planner has experience with couples in the same plight, all the better!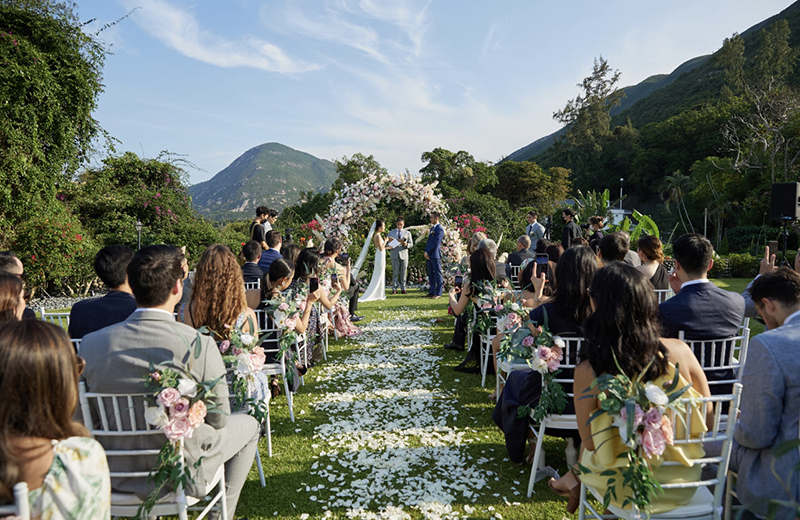 [From: After Postponing Twice, These Lovers Finally Had a Dreamy Phuket-Inspired Wedding in Hong Kong / Photo: Derek Photography]
(4) Set up boundaries for wedding planning talk.
With distance comes the challenge of communicating. So with wedding planning on the table, it can get in the way of the time you usually spend to talk about other things that nurture your long-distance relationship. To keep your relationship healthy, set boundaries for wedding talk. Make sure that you still make time to communicate regularly about non-wedding things, the way you used to.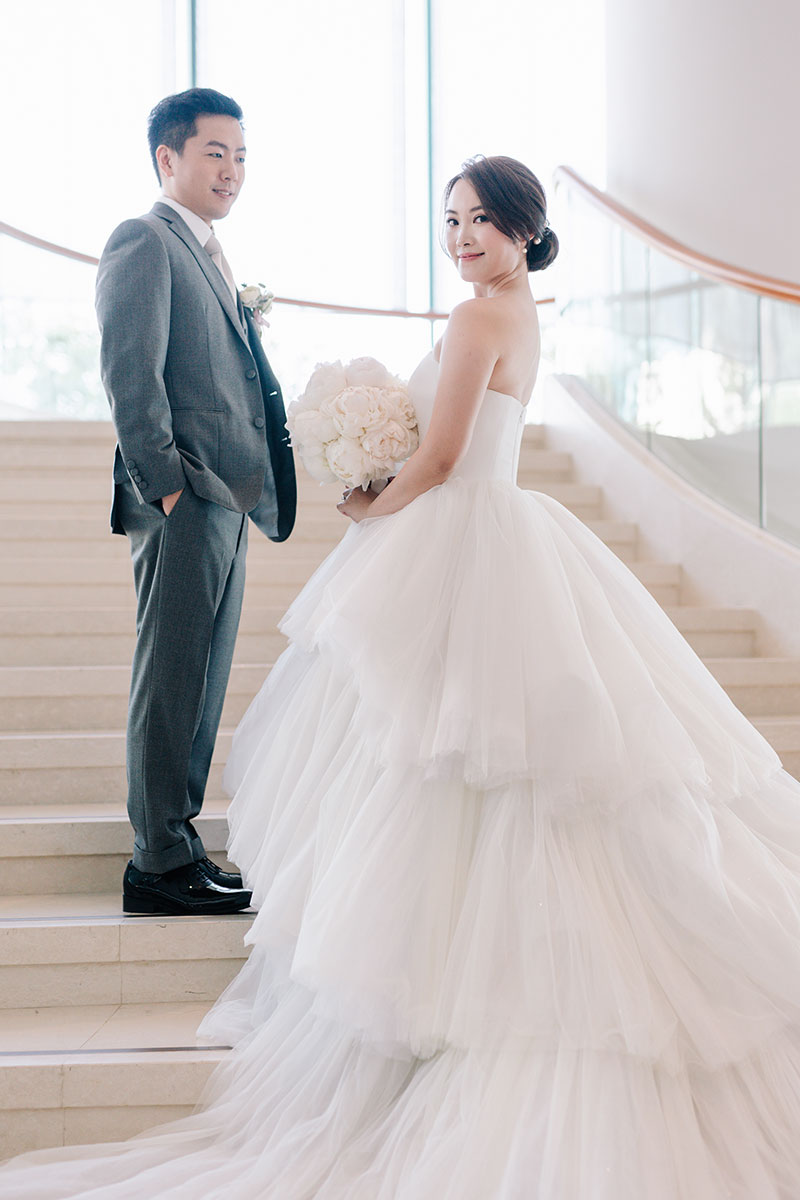 [From: A Blush and Gray Wedding with Stunning City Skyscrapers as The Backdrop / Photo: Made in Mind Studio]
(5) Check in on each other emotionally.
Wedding planning stress is real! And if you're doing it while enduring a long-distance relationship, you may feel overwhelmed,  frustrated, and many other things all at the same time. Hence, check on each other emotionally. The wedding details matter, but how you feel emotionally and even mentally are just as important. Make sure to take the necessary steps to relive yourself of all the stress.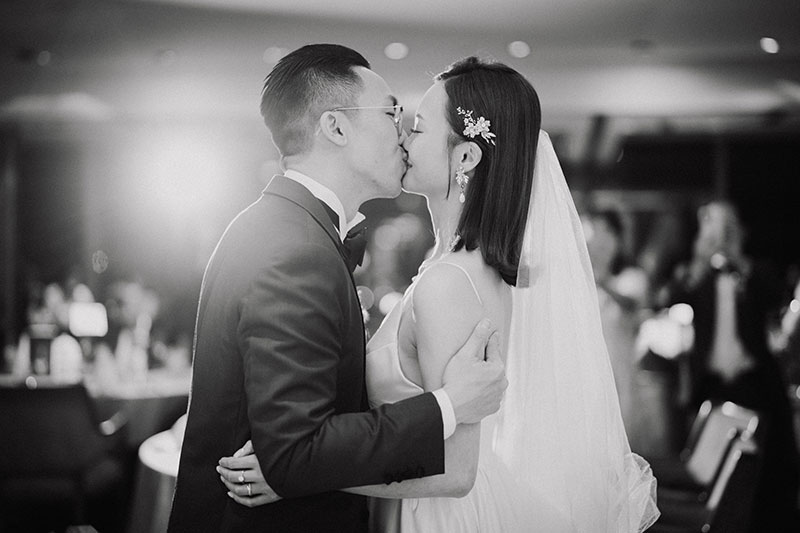 [From: This Couple Honored Their Chinese Heritage with Elaborate Traditional Garments During Their Wedding / Photo: J.Aperture]
(6) Get inspiration through social media.
Some couples document and share their wedding planning journey through their social media channels. This is a fun way to stay connected to others, like friends and family. Through your posts, they can send over their support virtually.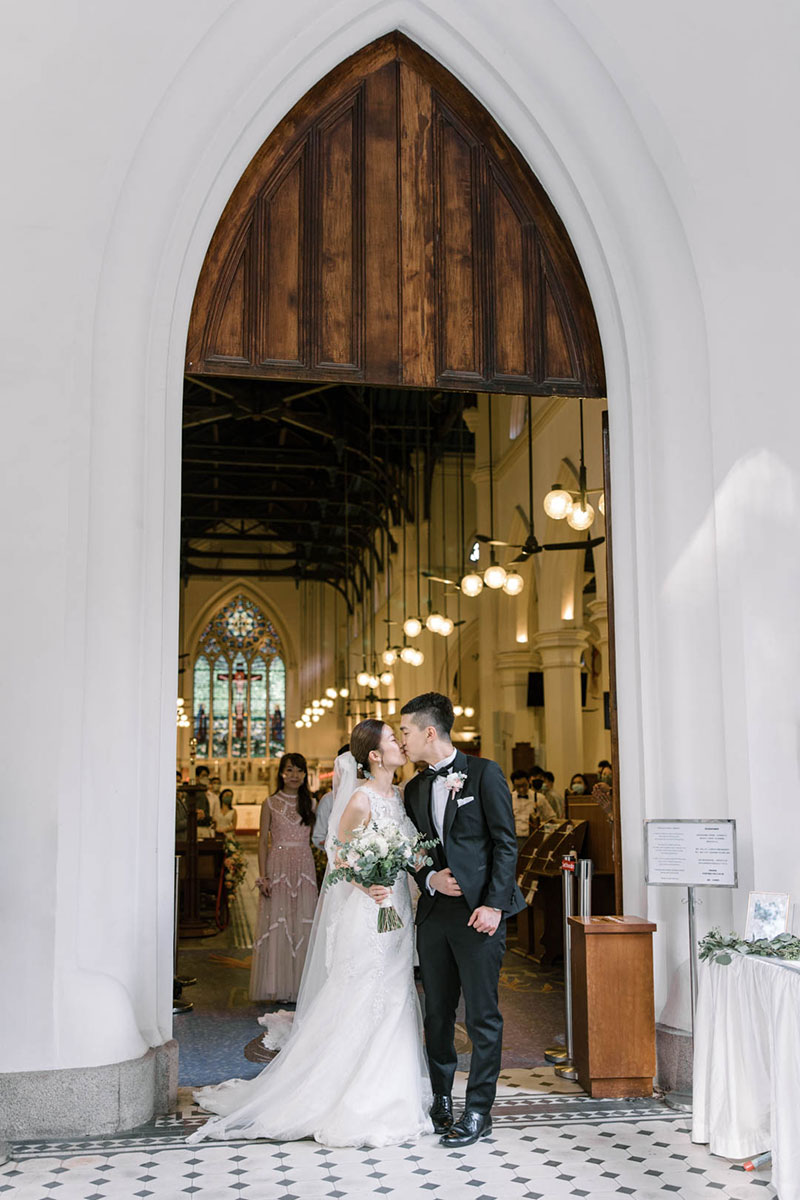 [From: Well-thought-out Details Make This Blush-Themed Wedding Extra Special / Photo: Tammy Shun Photography]
(7) Imagine your wedding day.
Are you familiar with the power of projection? Sometimes, when you keep thinking of the end in mind, it helps keep your focused and steadfast even with multiple roadblocks that come your way. You and your partner can keep imagining your dream wedding day to remain optimistic. Talk about it often because the more you verbalize it, more you will be inspired to keep going.