Your wedding is too important a day not to immortalize in photos. Hence, hiring a wedding photographer is a must, no questions asked. But when you approach photographers and start canvassing wedding photography packages and prices, you can easily get overwhelmed with the choices laid out in front of you. And since you want to get the best package for your wedding, you might choose options that seem like you're getting more, but in actuality, are not aligned with your needs. In this feature, we break down the common package details inclusions for wedding photography services so you can better decide what is best for your wedding, be it a grand celebration or an intimate one.
Hours of Coverage
The common hours of coverage in wedding photography packages come in 8,  10, 12, and sometimes 16 hours of coverage. A whole day's worth of activities calls for the last option, while a smaller wedding with less activities will only need the 8 hours worth of coverage. However, for very intimate weddings–which is the more common option these days–you can ask if your photographer has a 4-hour option for a simple signing ceremony, or a 6-hour option if you'll have a simple luncheon after.
[From: This Intimate Wedding Had The Perfect Mix of Modern and Traditional Elements / Photo: The Hour Gallery]
Number of Shooters
Some wedding photography services already consist of several members and couples can choose to add more shooters to capture the big day. This is especially helpful for large weddings with a lot of activities happening at different places, i.e. the groom and bride are at different, far away venues for the preparations and Chinese pre-wedding activities. During these scenarios, having a second and sometimes even a third shooter is necessary. But for intimate weddings, usually having just the main photographer on site is enough.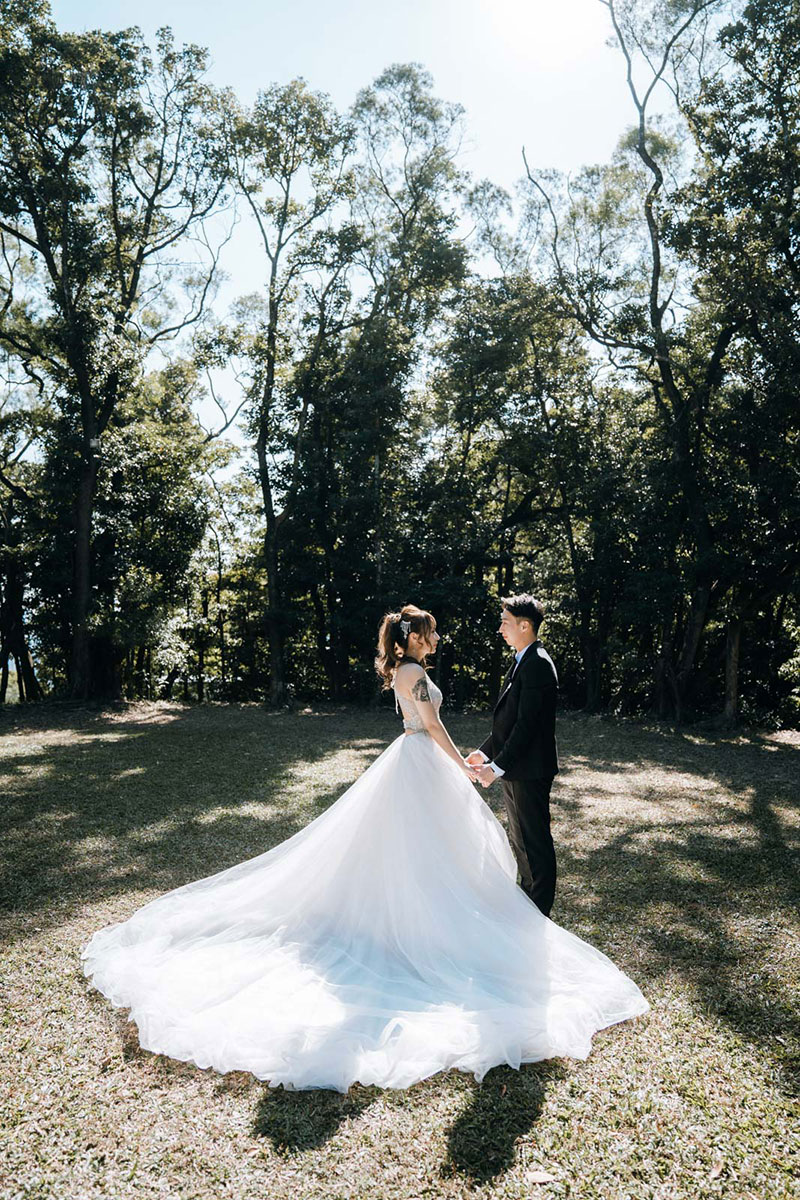 [From: A Luxurious Garden Wedding at The Pavillion / Photo: Kel Li and Koody Pixel]
Deliverables After The Wedding
Digital files, prints, photo albums–you will see these as post-event deliverable options in wedding photography packages. What do these mean? Digital files refer to retouched soft files of the photos which you will get through an online gallery, from which you can download all the edited photos, or via a USB. Prints means the package includes a certain number retouched printed photos which you usually select prior to printing. Lastly, some packages also give you the option add a full wedding photo album with preselected, retouched photos. Which option is best? It really depends on you. Some couples prefer digital files so they can decide how to print their photos later on–whether in frames, or in their own albums. Other couples want ready-made prints or full albums so they don't need to select and print themselves.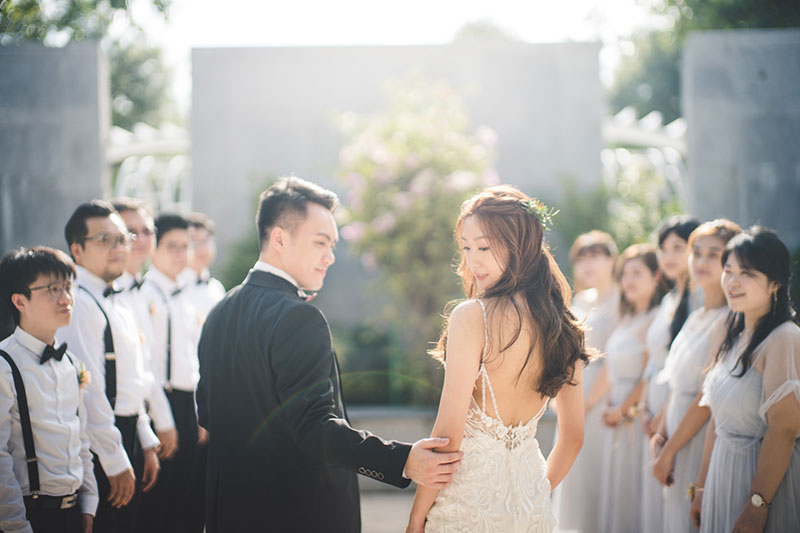 [From: A Classic Hotel Wedding at InterContinental Grand Stanford Hong Kong / Photo: Cy Poon Photography]
Travel Arrangements
If you will be flying out to another country, or if your wedding venue is a far drive away, you will need to check the travel arrangements and options in detail. Most, if not all, photography services have extra fees for weddings outside of their main city of business and outside of the country. Then if accommodations are needed, additional costs will depend on the accommodation details.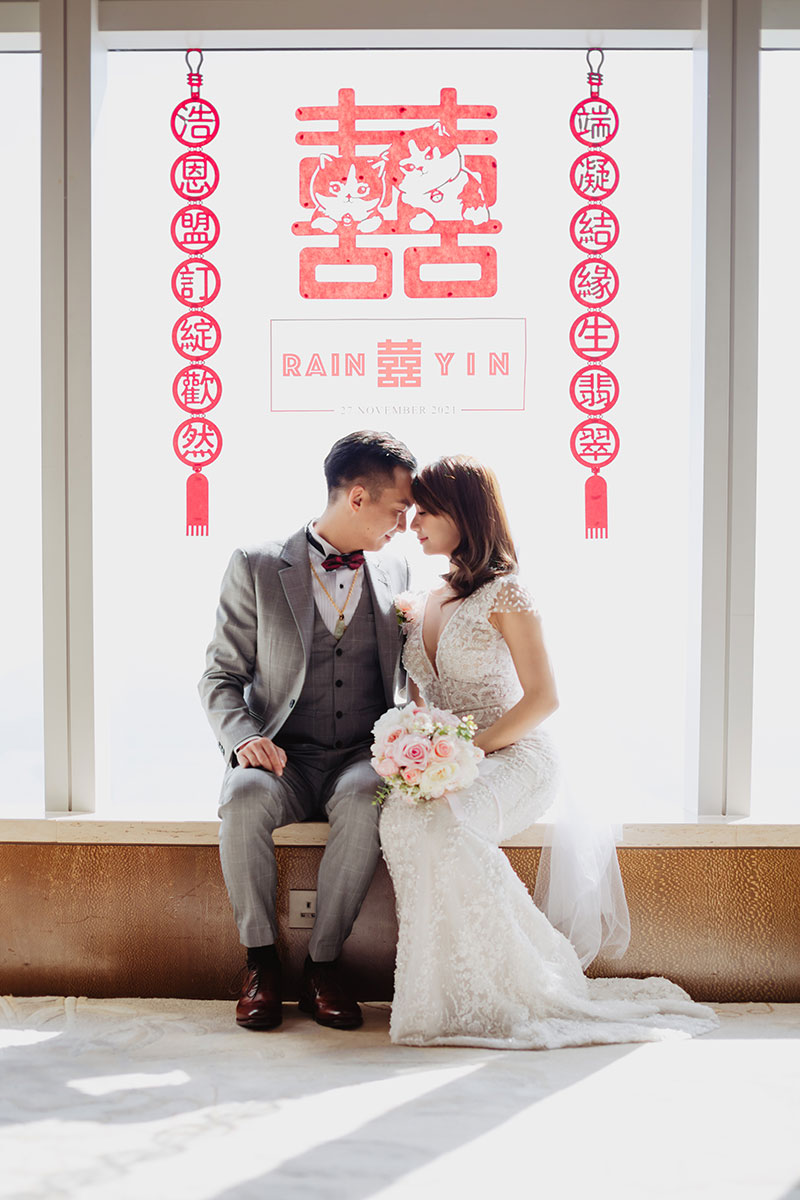 [From: A Classic Wedding at Ritz-Carlton, Hong Kong with Priceless Moments / Photo: Lily and Moon]
Rights and Ownership
This part is important, especially if you're very particular about your wedding photos being seen by other people. Discuss with your photographer who has the rights to the photos, whether to share online or print, now or later. In this day and age of social media, wedding inspiration is in demand and made available online. If you want to keep your wedding photos private, then choose the option to do so.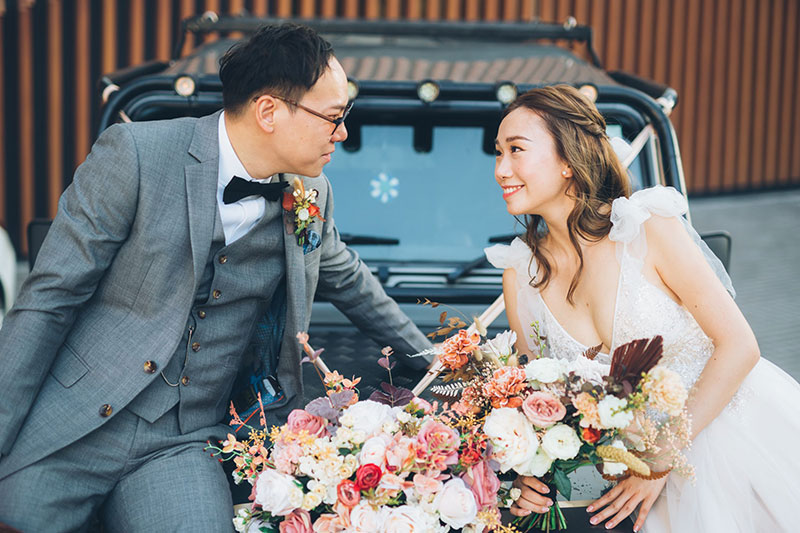 [From: This Wedding at Kerry Hotel Included a Cute Floral Wall and Instagram-Worthy Pastries! / Photo: Anthony & Shawn]
Generally, these are the main package details you'll encounter when talking to wedding photographers. We hope this helps you decide which options are best for your wedding and what you should look out for when finalizing the details.
For more tips on booking wedding photographers, here are more articles that will help you.