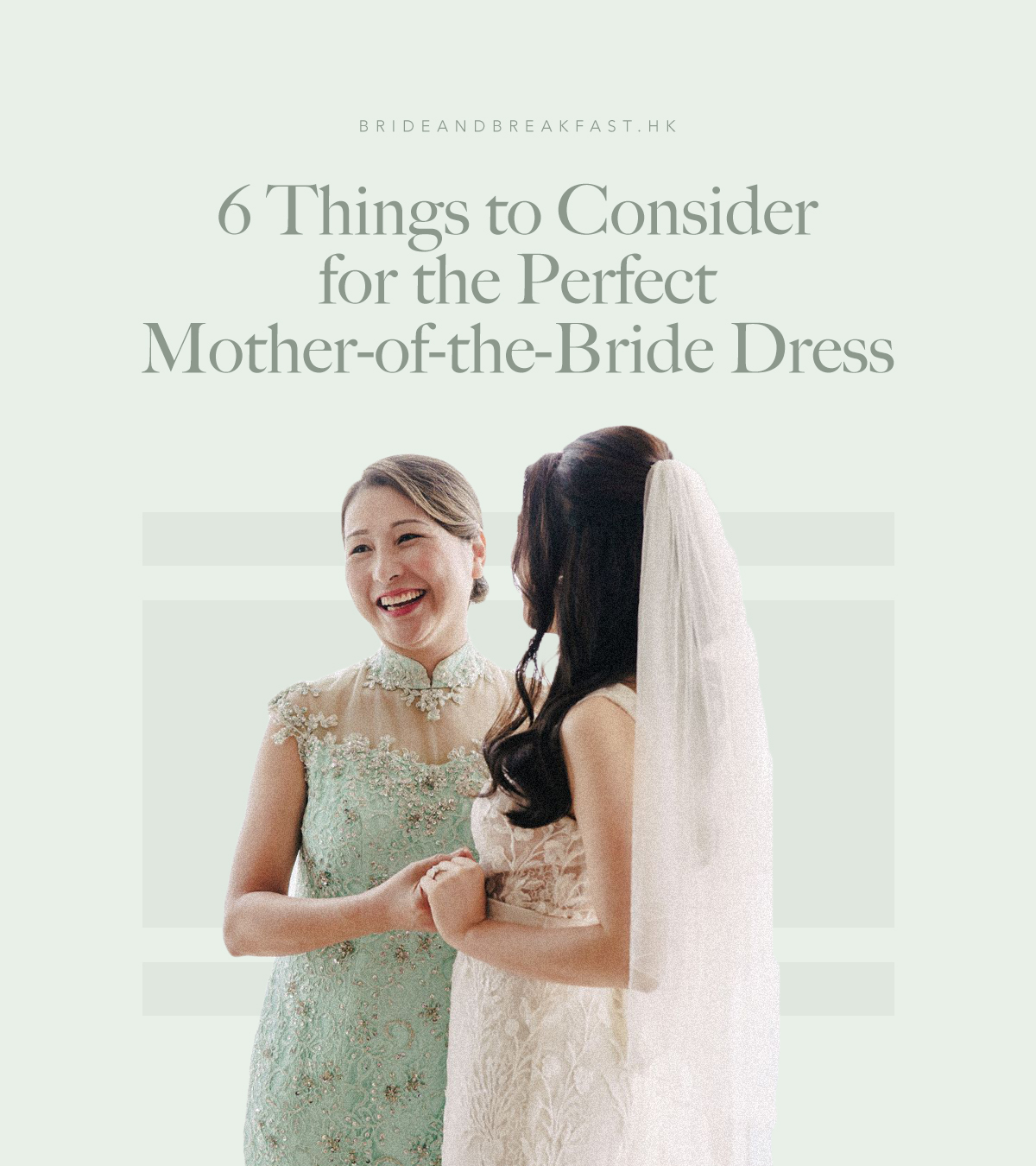 Your mother is probably just as excited as you are about your wedding. One way you can share the excitement together is by looking for the perfect Mother of the Bride wedding look with her. You can think of it as a special bonding experience with your mother right before you become a Mrs! But before you get to it, here are some important things to remember for when you go dress hunting for your mom. Keep these six things in mind to make sure your mom looks and feels her best on your wedding day.
(1) Make sure the dress fits well.
Getting the right fit is the top priority. If the dress fits well, it will accentuate your mom's body. When a dress doesn't fit well, it can end up looking bulky or low quality. If you're buying a dress off the rack, consider getting alterations done to ensure the dress is a perfect fit.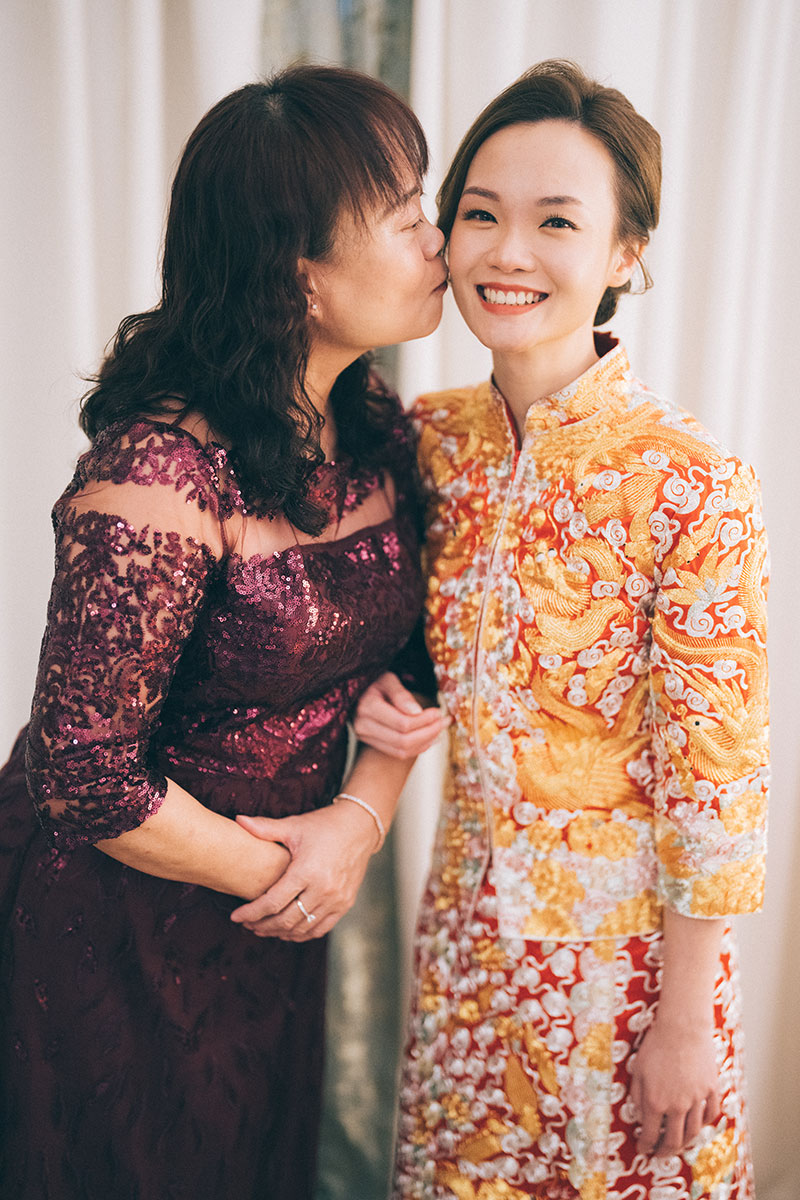 [From: This Couple Honored Their Chinese Heritage with Elaborate Traditional Garments During Their Wedding / Photo: J.Aperture]
(2) Choose a style that your mom will be comfortable in.
It's important to make the MOB look and feel good during the wedding. Therefore, choose a dress style that she can move in. It should be comfortable enough for the day-long event. Aside from the dress, make sure her shoes are comfortable too.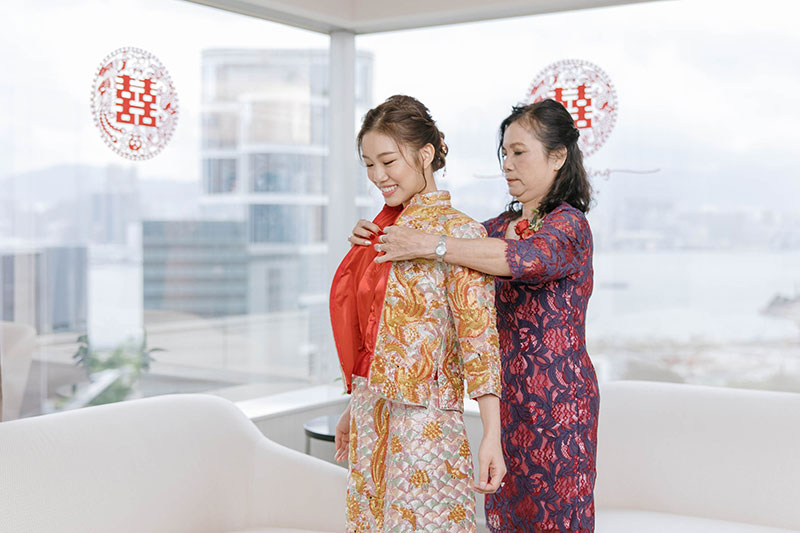 [From: Well-thought-out Details Make This Blush-Themed Wedding Extra Special / Photo: Tammy Shun Photography]
(3) Be mindful of the weather.

The weather plays a huge role on what kind of outfit your mother should wear. To make your mom feel extra comfortable on your wedding day, be mindful of the weather. If you're having a summer wedding, pick light and breathable fabric. On the other hand, a winter wedding will require warm gear for the MOB.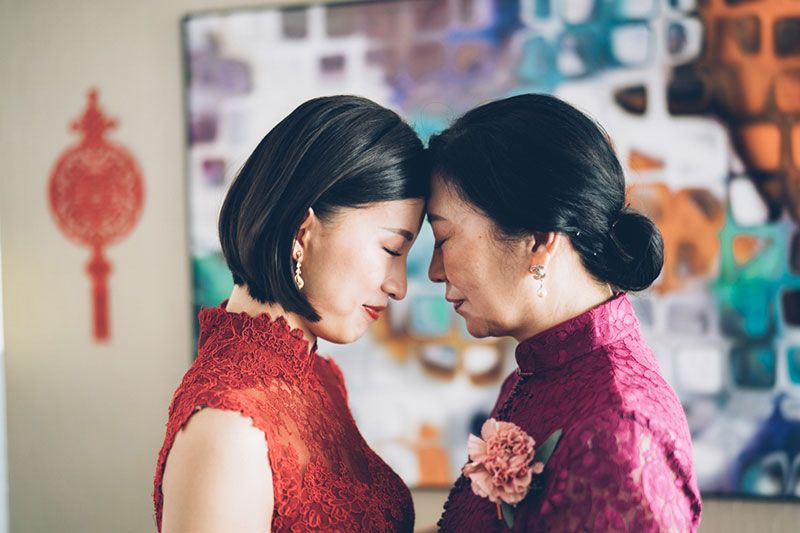 [From: A Sweet Wedding at Cotton Tree Drive Marriage Registry Followed by A Fun-filled Lunch at AMMO / Photo: Martin Aesthetics]
(4) Help your mother find the right undergarments.
Undergarments also affect fit and comfort, so do help your mom find the right undergarments for her wedding day attire. It's best to shop for undergarments after you've already locked in on the dress so you know exactly what she will be needing.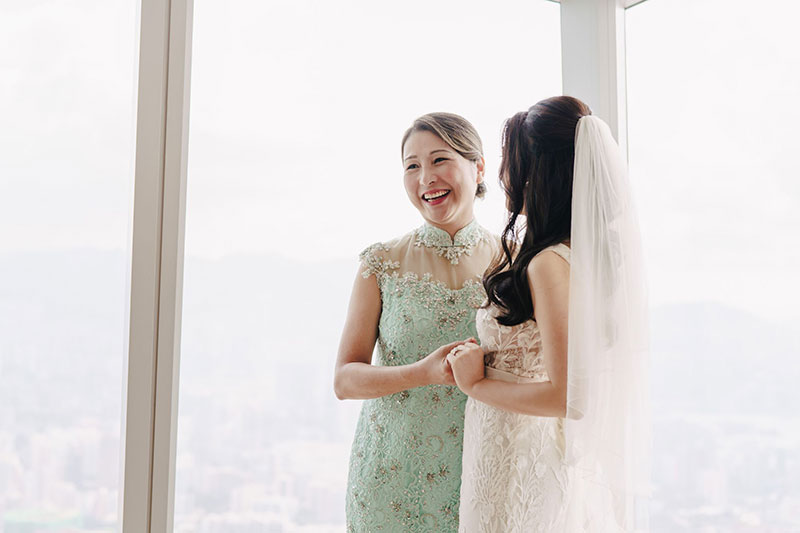 [From: White Flowers and Gold Accents Embraced This Couple in Their Romantic Hong Kong Wedding / Photo: Jeremy Wong Weddings]
(5) Accessorize with classic pieces.
Don't forget the accessories! Your mom will look amazing if you pick the right jewelry to go with her look. Stick to classic and timeless pieces.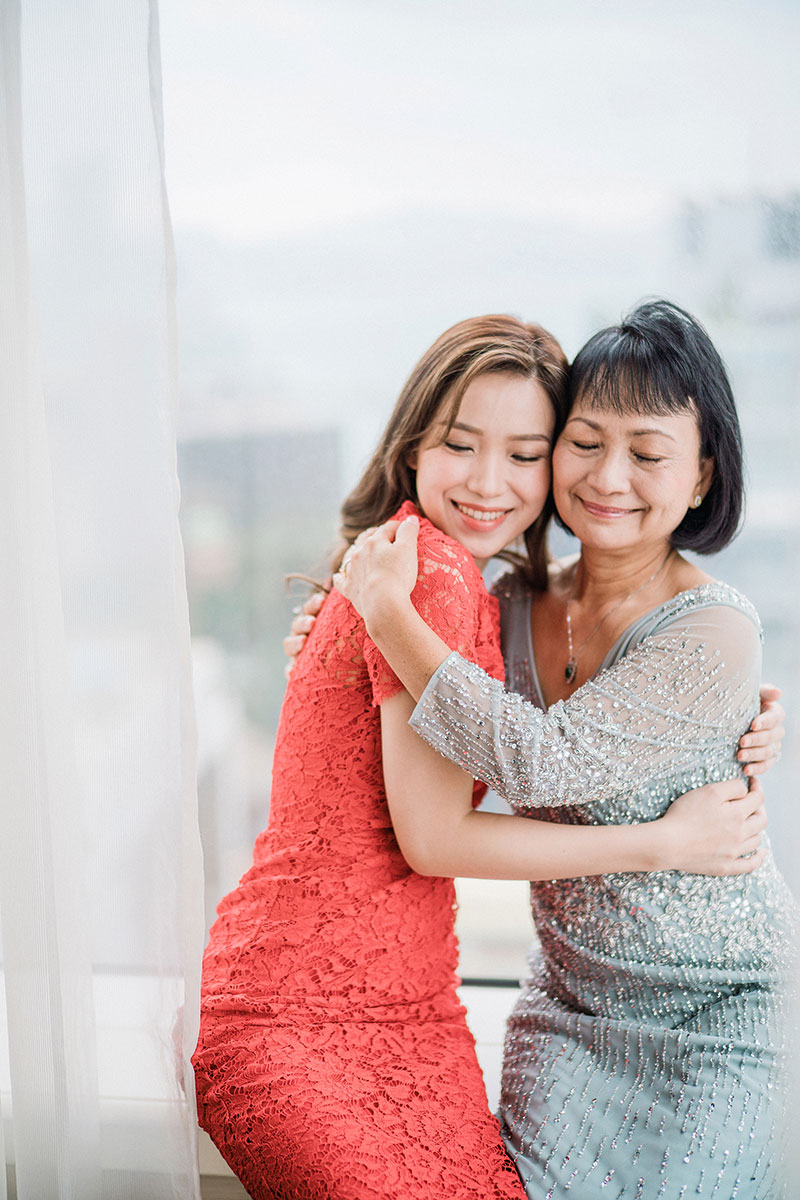 [From: An Ultra Chic Wedding at The Peninsula Hong Kong with Only 20 Guests / Photo: Jenny Tong Photography]
(6) Start shopping early.
Whether you plan shopping for new attires or having a custom dress made, start doing so early. This way you will have ample time to look around and you won't be rushing. Moreover, the more time you have the more bonding moments you can share with your mom.