Have you already thought about where to get ready on your wedding day? It might seem like a minor detail but if you think about it carefully, you will be spending a huge chunk of the wedding day morning getting ready and taking a lot of getting ready photos, too. With that said, doesn't it mean you should pick a getting ready venue that will not only be comfortable and convenient but will also help you achieve good photos? Here are some important things to consider when choosing a getting ready wedding venue.
(1)  Your wedding venue.
The easiest place to start is your wedding venue; it might already come with provision for getting ready. If you're getting married in a venue with a bridal suite, then it makes sense to get ready there. You can eliminate additional transportation costs and save on time spent moving from one place to another.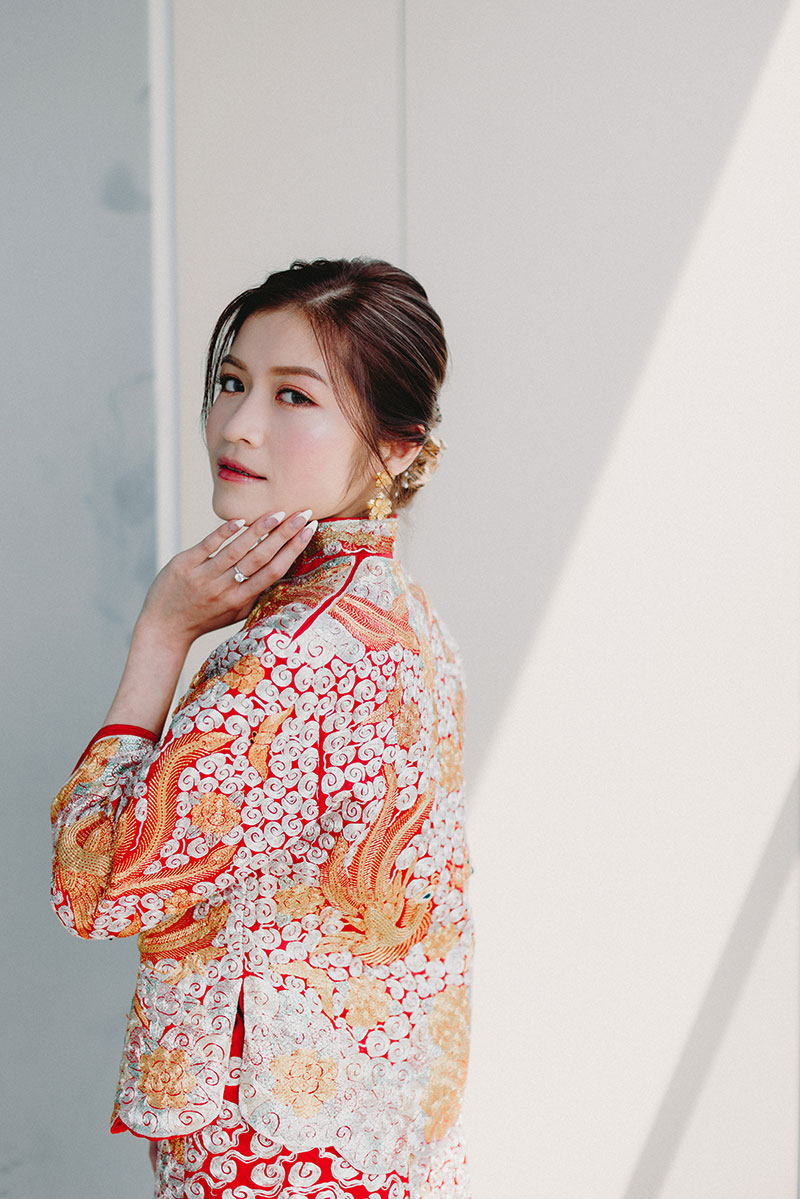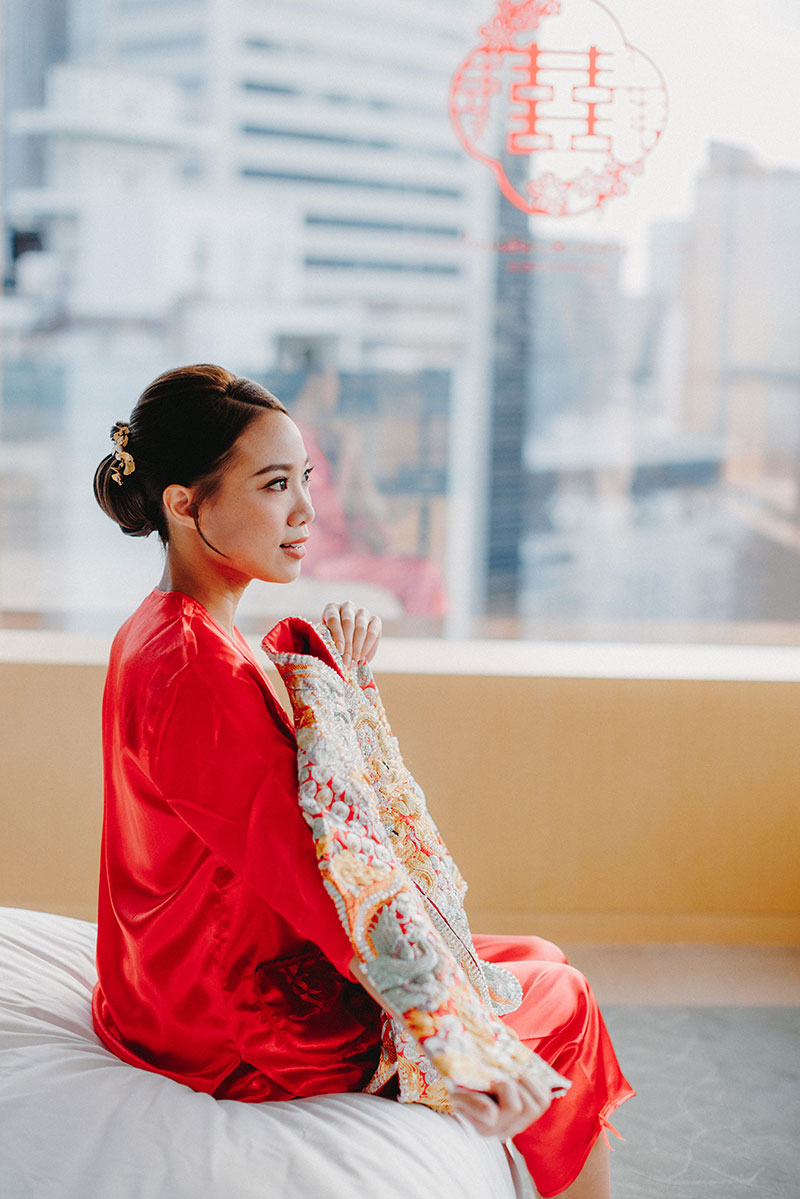 [From: An Elegant Wedding with Neutral Details at WM Hotel / Photos: Otter Ten Studio]
(2) The size of the venue.
If you have a big entourage and if a lot of family members will be with you for the pre-wedding activities, then you'll need a getting ready venue that's big enough for everyone. You should also consider the door games as well as the tea ceremony. Does the getting ready venue have ample space for these Chinese traditional activities?
[From: This Hands-On Bride Added Her Favorite Print To Her Wedding Details / Photos: Jeff Lee Pictures]
(3) Room design and look.
Since you'll be taking a lot of photos while getting ready, it's important to choose a getting ready room that will look good in photos. You can even take it further and look for a unique space that's clean and pretty, or choose a place that will help sent the tone of your wedding morning. For the latter, some couples opt to get ready at home since it's a very personal and intimate venue.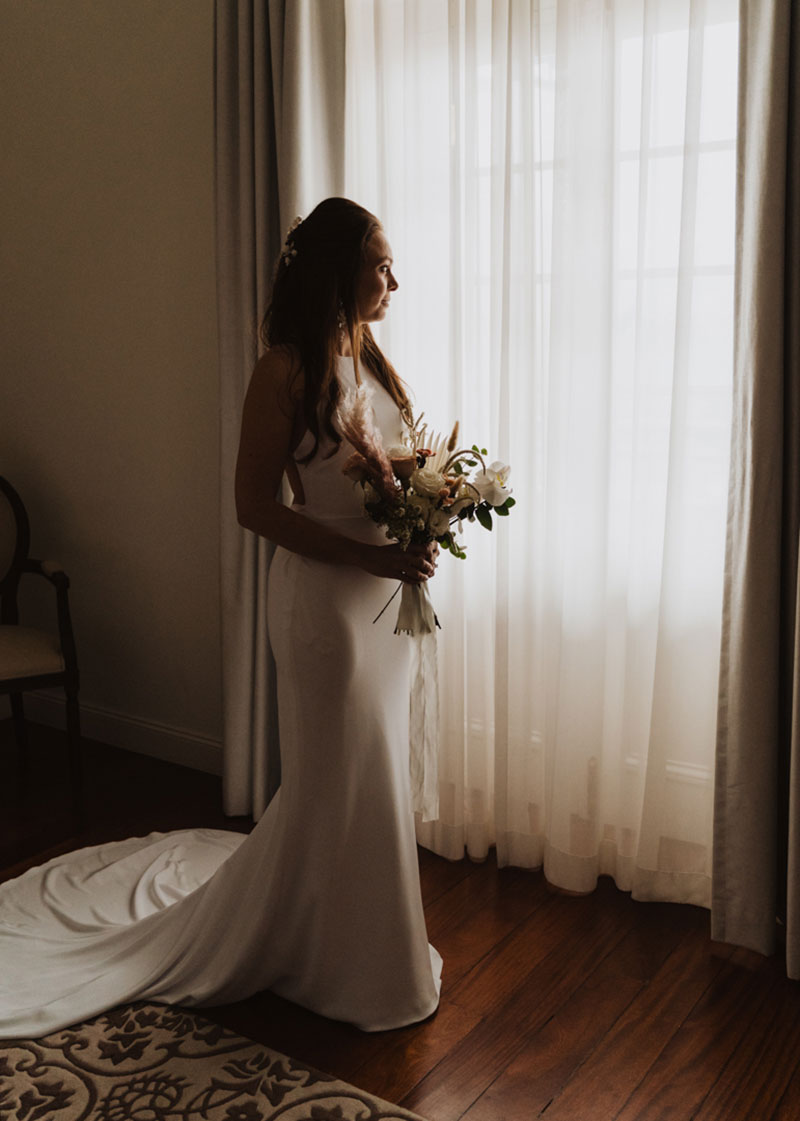 [From: An Intimate Misty Wedding Overlooking The Mountains / Photos: Anna Maria Studio]
(4) Natural light.
Natural light is key! We always say that natural light is important for beautiful wedding photos. Hence, you should also keep this in mind when choosing a getting ready venue. To find out if a potential venue has good natural lighting, you can visit the space around the same time you will be getting ready on your wedding day.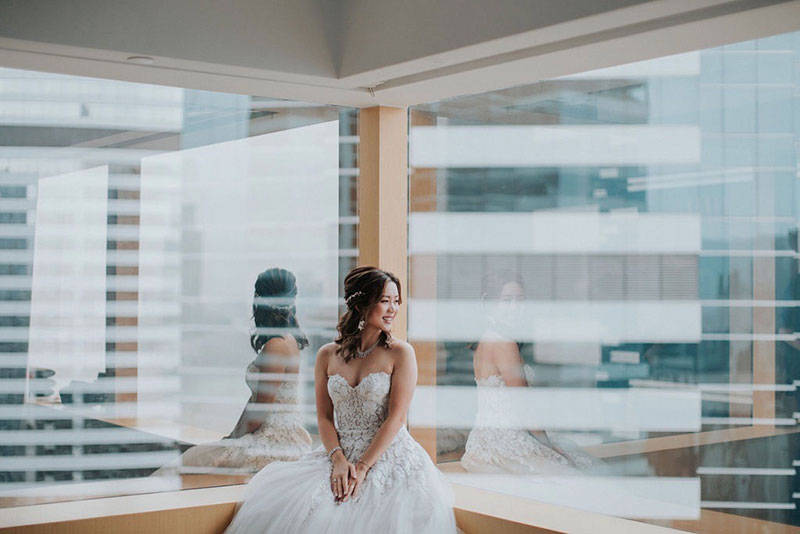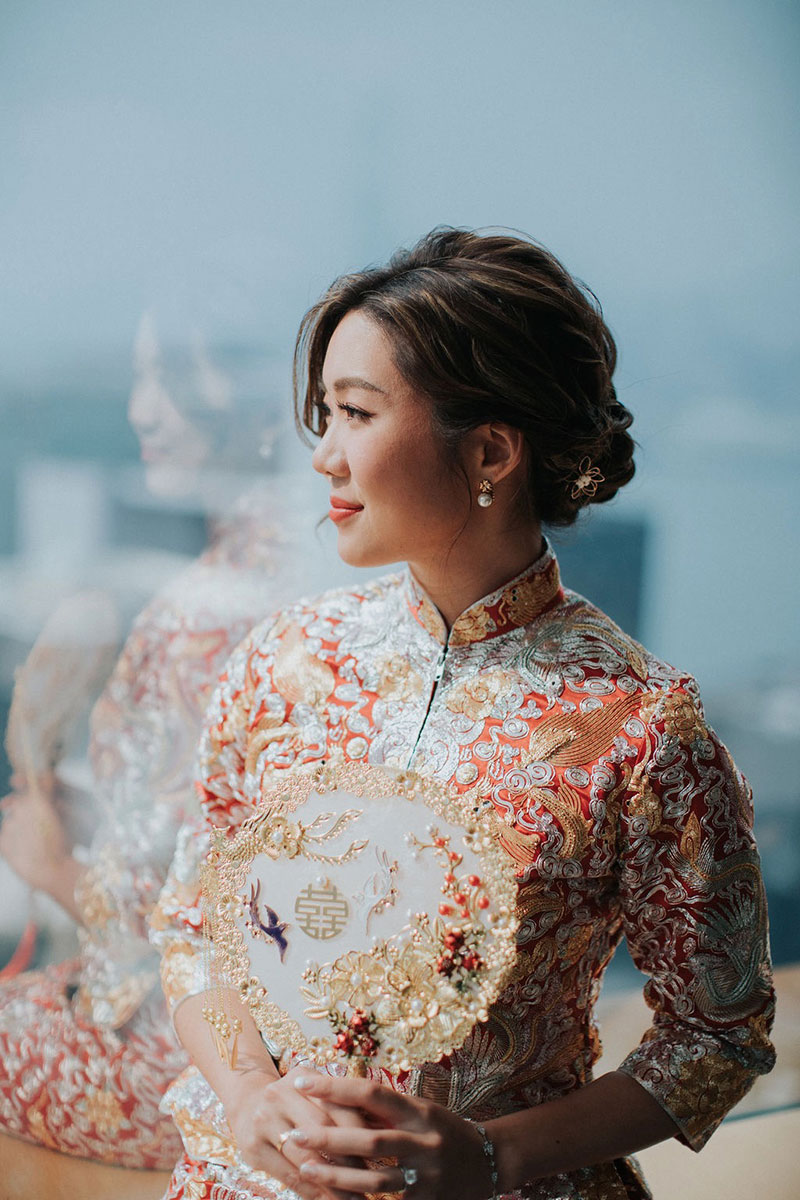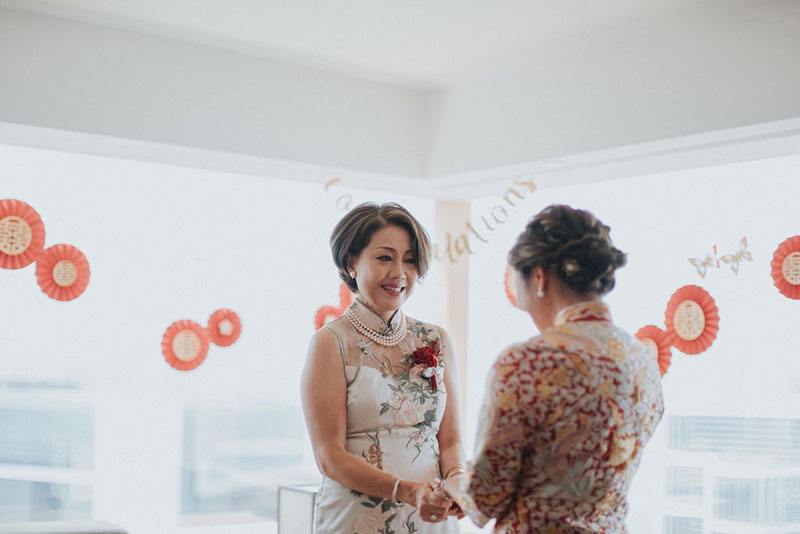 [From: A Beautiful Intimate Wedding That Had To Be Rescheduled Last Minute / Photos: Aupho Wedding]
(5) Outdoor options.
It helps if your getting ready venue has an outdoor area where you can take more photos, such as portrait shots or even photos with your bridesmaids. A balcony works too. If you are getting ready in a larger venue, like a hotel or an event space, you can check if there are other spaces in the venue that you can use for getting ready photos–a garden area, another room, and so on.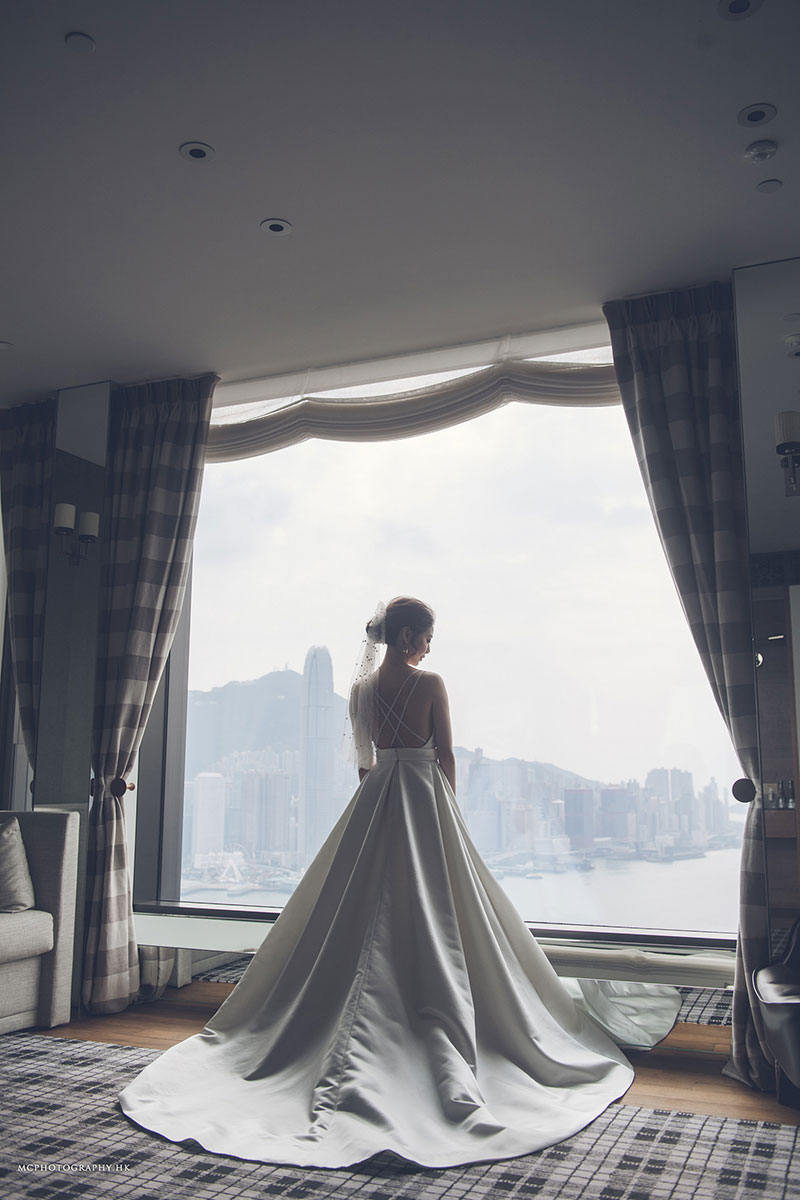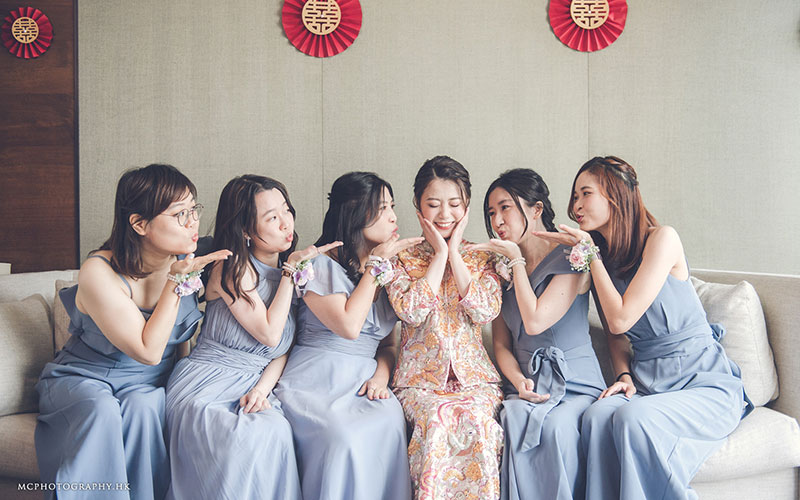 [From: A Touching Blue and Cream Wedding at Rosewood Hong Kong / Photos: MC Photography HK]
With all these in mind, we're sure you'll find the right getting ready space as you begin the best day in your life!