Hilda and Longtin's wedding day was such a heartwarming celebration. With their loved ones all eager to see them tie the knot, you can help but feel the excitement in all the photos taken by MC Photography HK. Allow us to highlight some of the moments that stole our hearts.
The first moment would be when Hilda spent time with the bride tribe during the morning preparation. As she passed on her laisee packets to the girls, each one of them shared sweet words with her and hugged her dearly. Shortly after, Hilda's mother intimately embraced her daughter. Next up, we were all giddy upon viewing photos of Longtin's arrival–he was clearly excited to claim his bride! But best of all, we could not take our eyes off the couple as they said their vows and exchanged rings. Love in its purest form radiated at that very moment.
Hilda and Longtin's wedding was also full of elegant details. Hilda wore stunning wedding gowns and accentuated her hair with a feminine bow. The bridesmaids wore subtle baby blue dresses which served as the accent color amidst the cream and blush floral decorations. We could talk talk about this wedding all day but it will be way better if you keep scrolling now to see the rest of this Hilda and Longtin's special day yourself.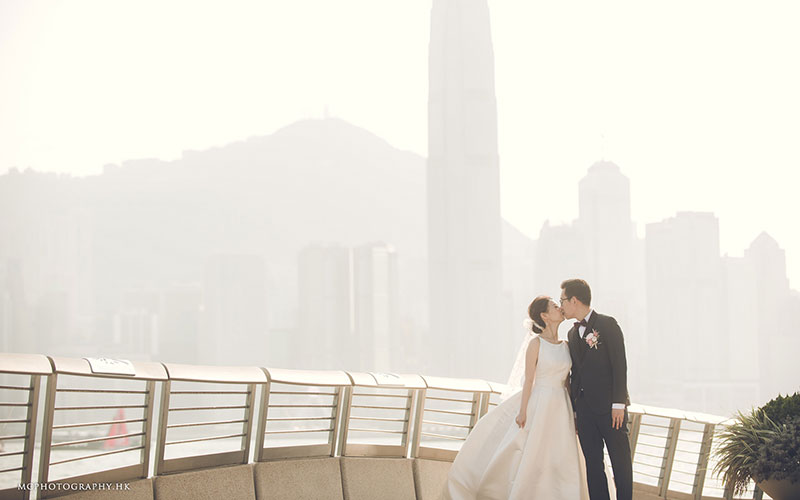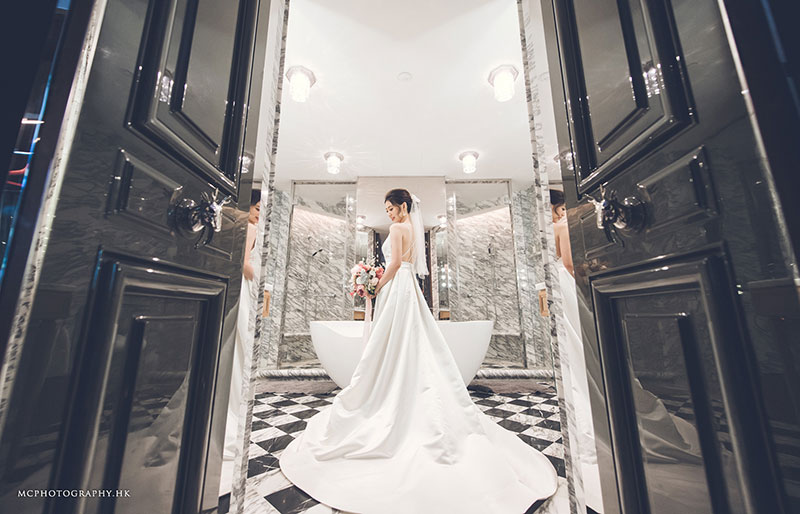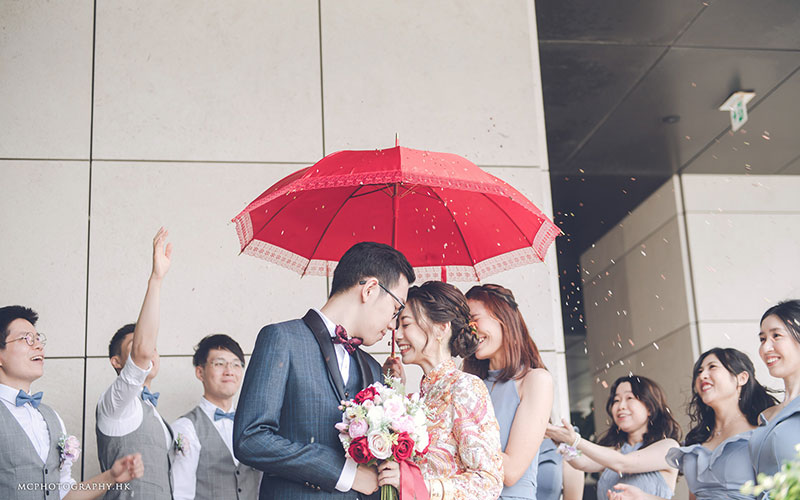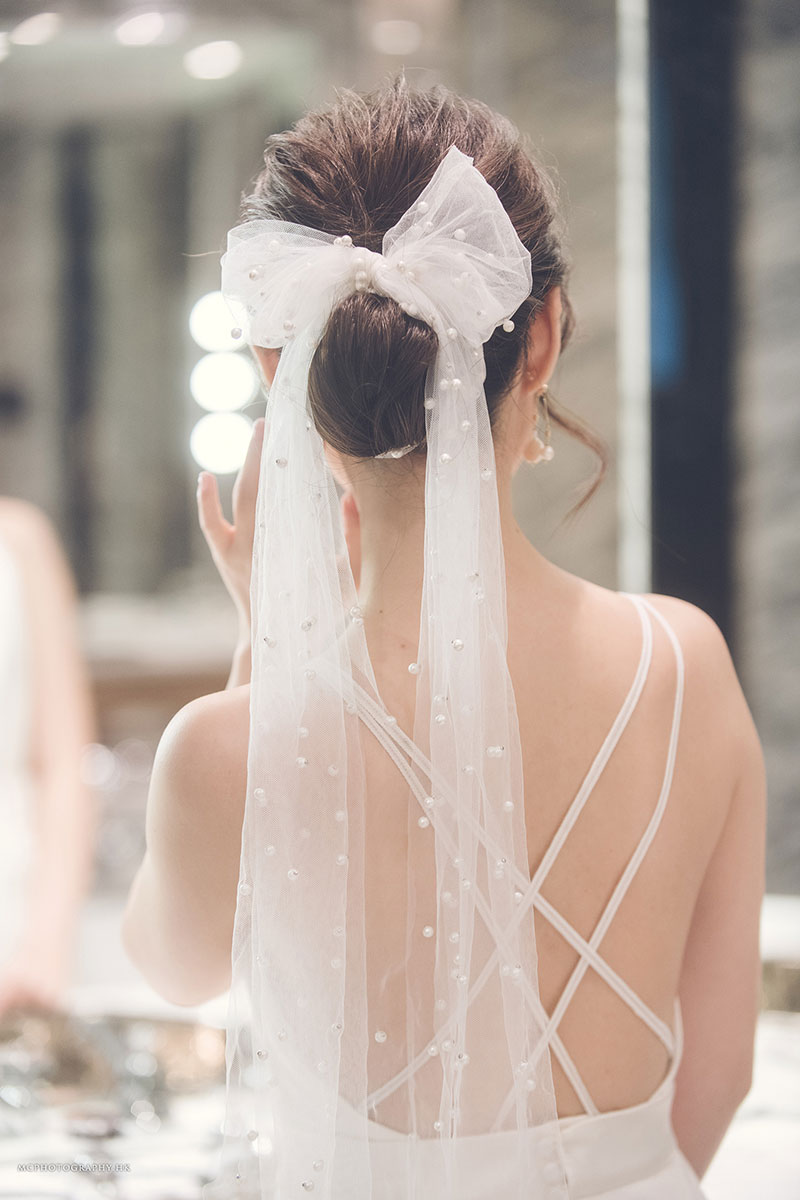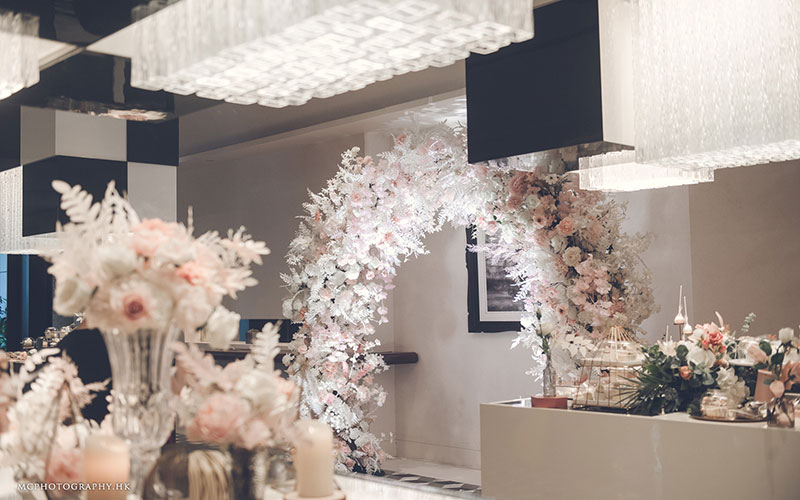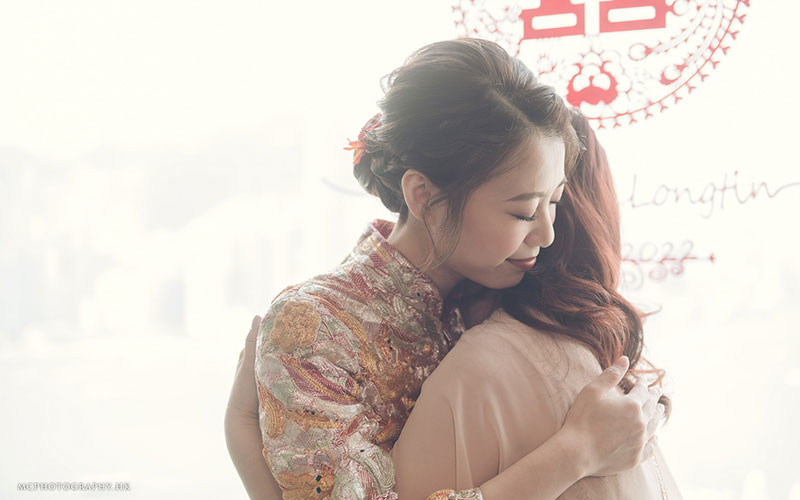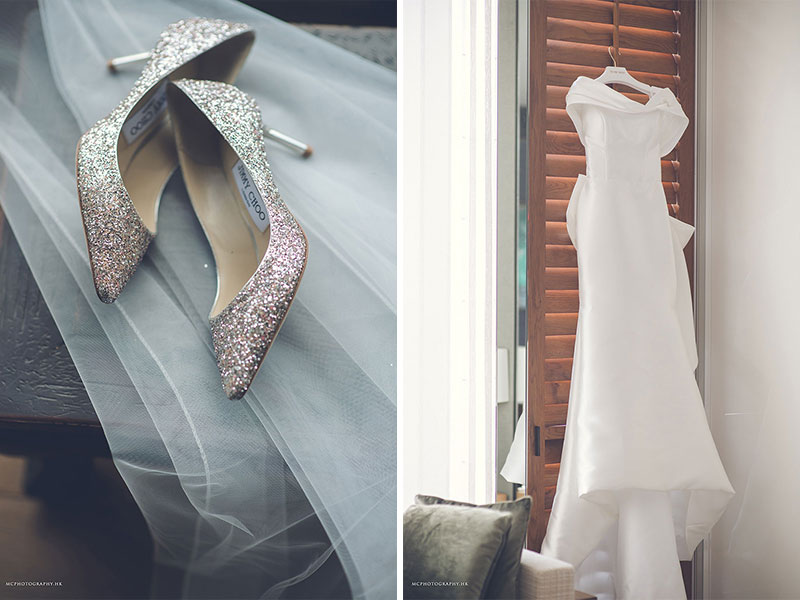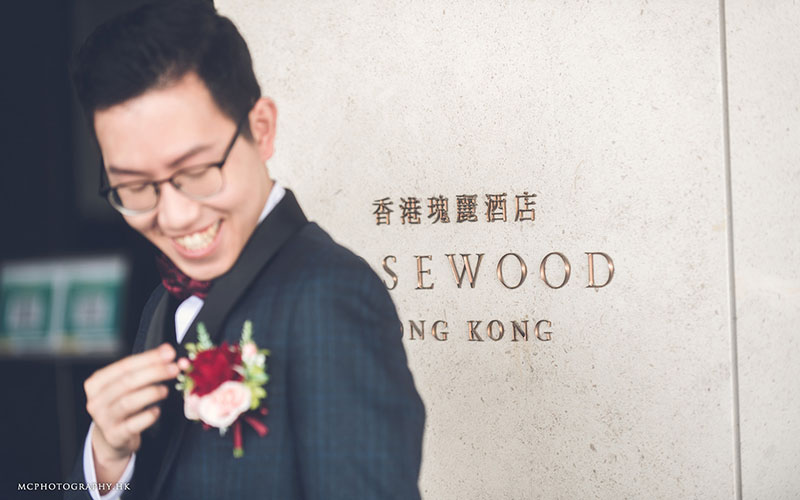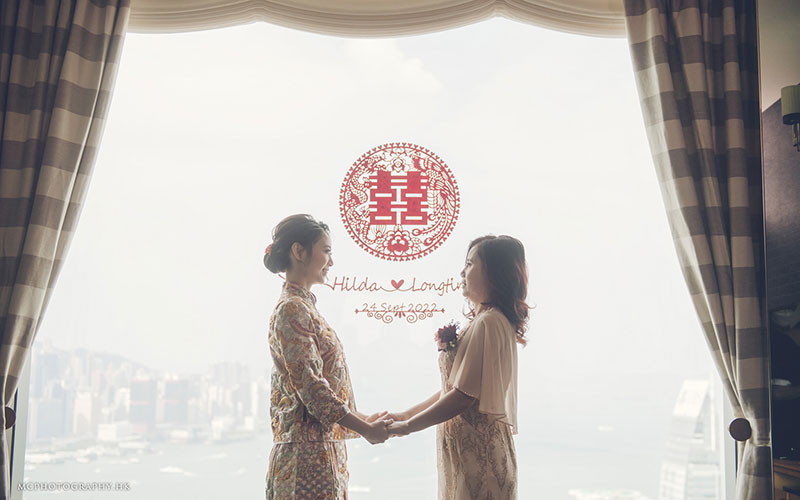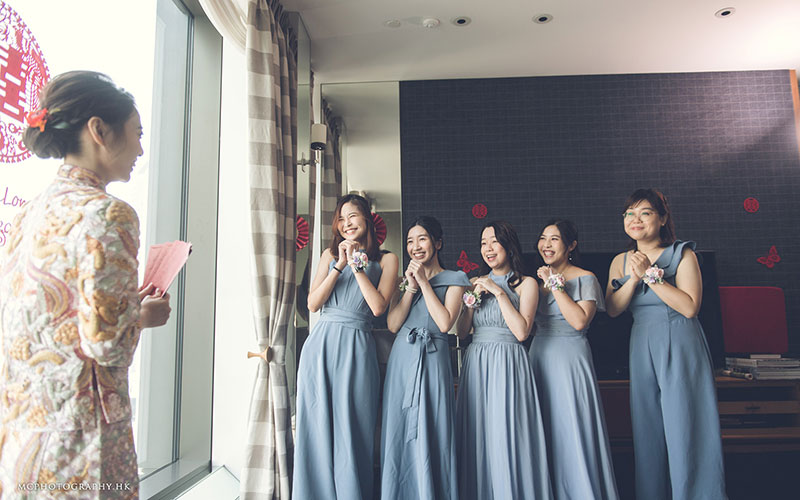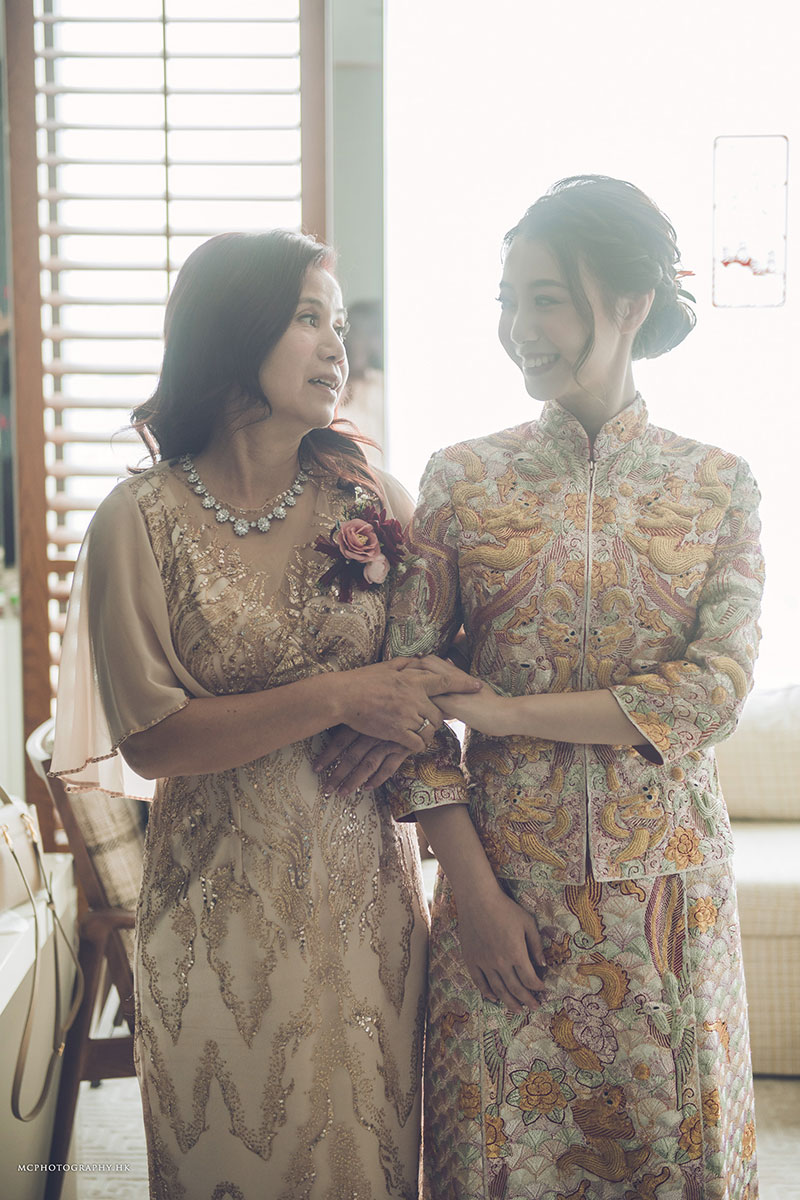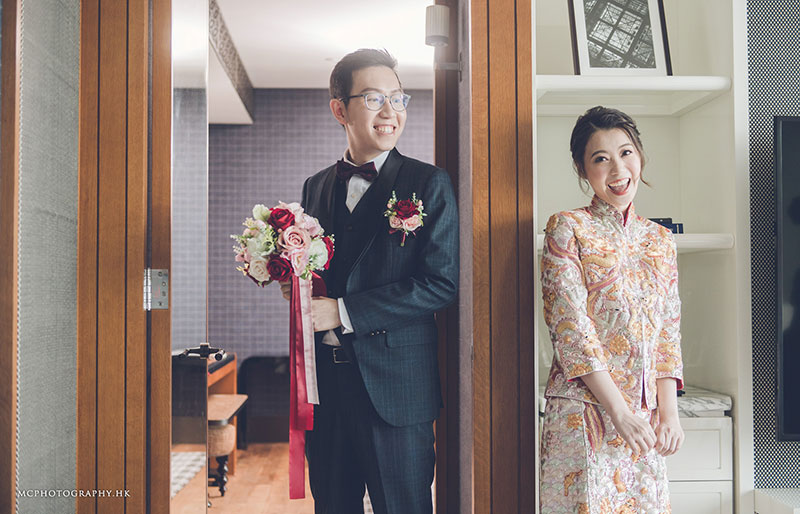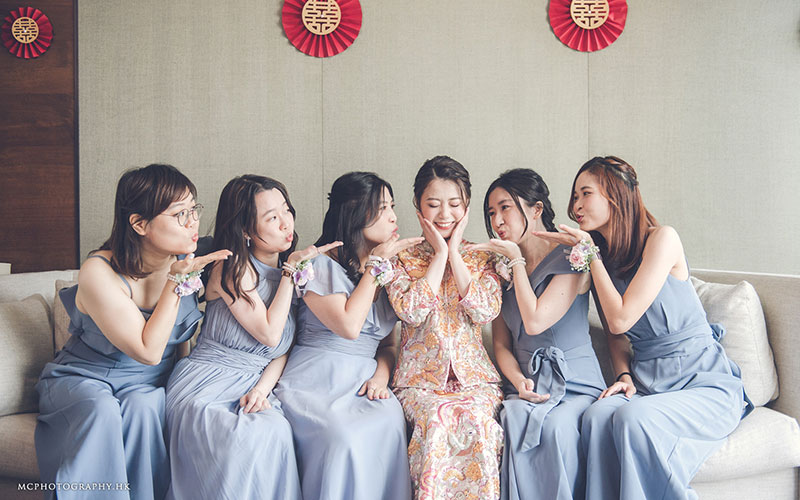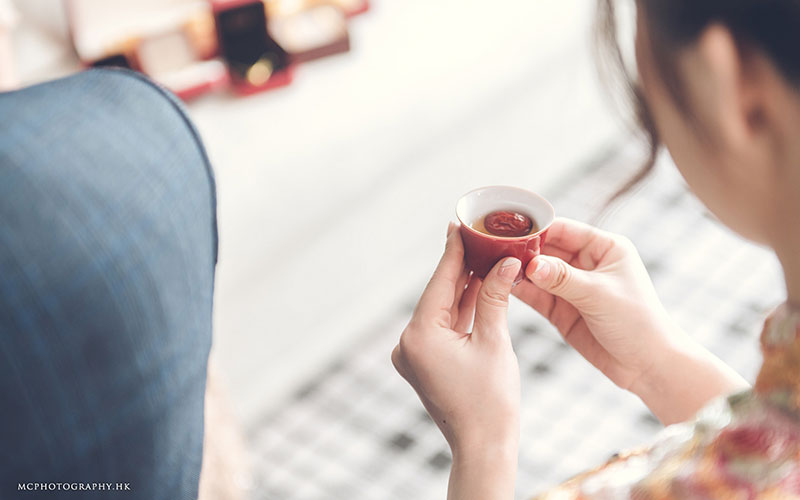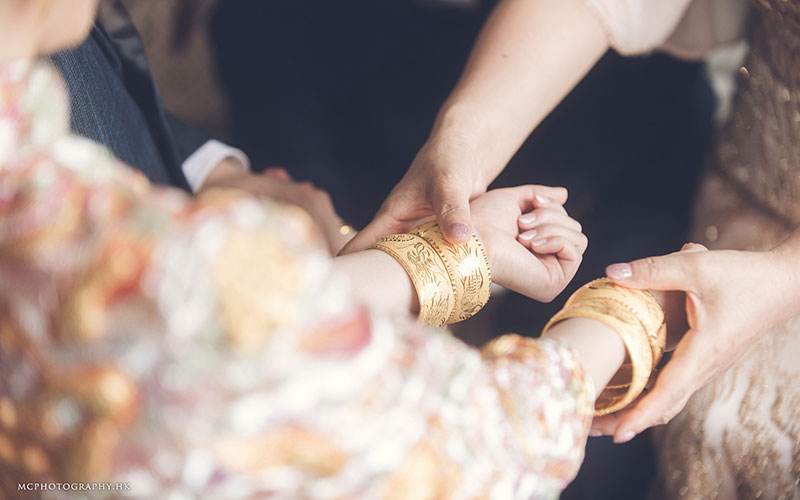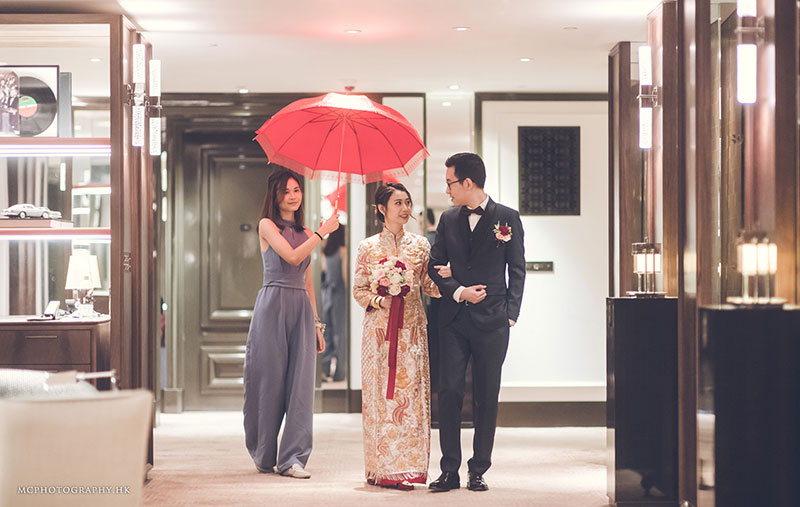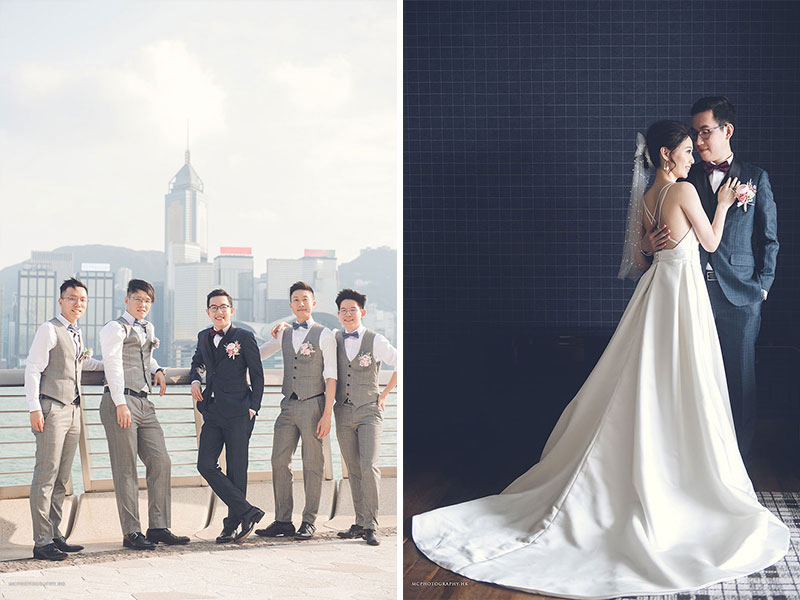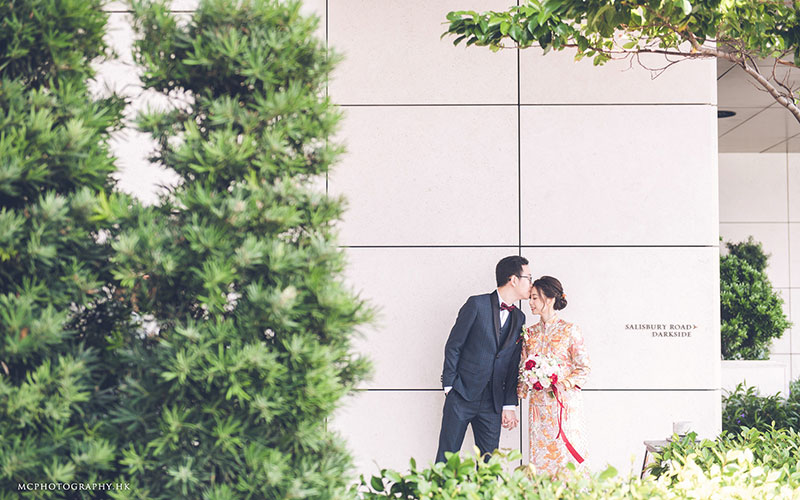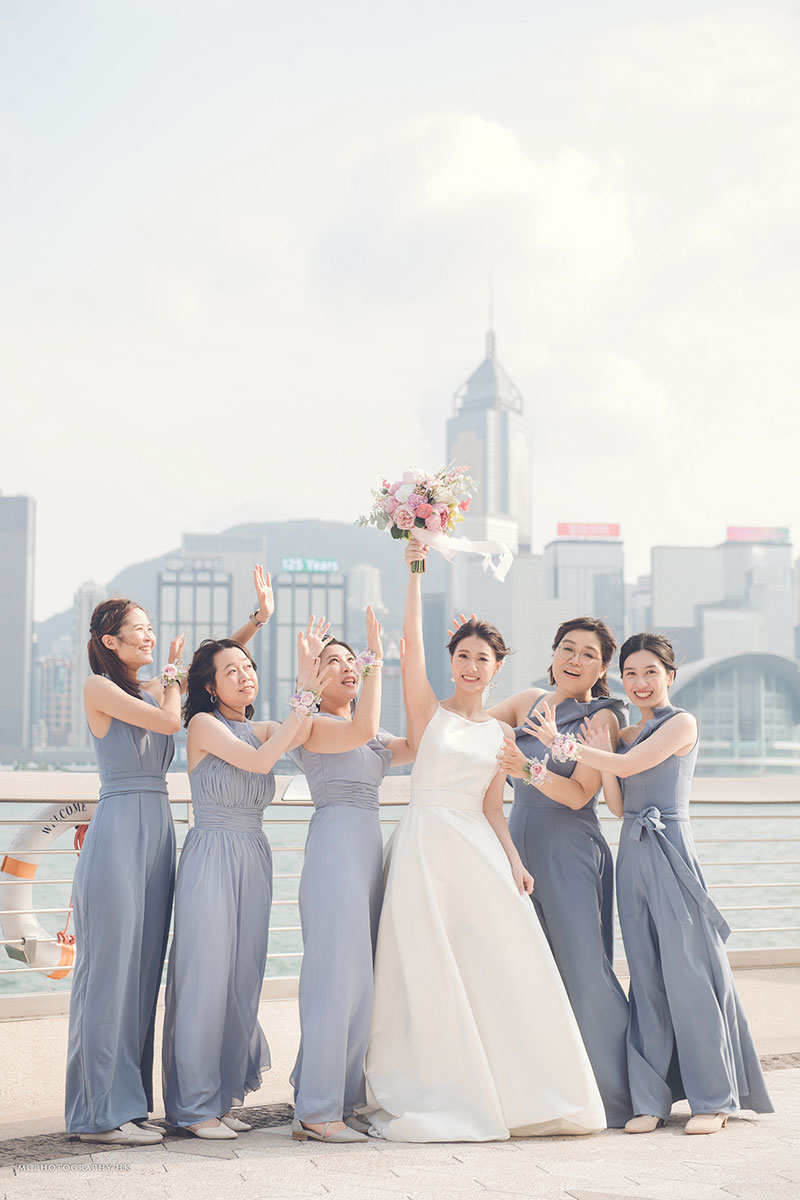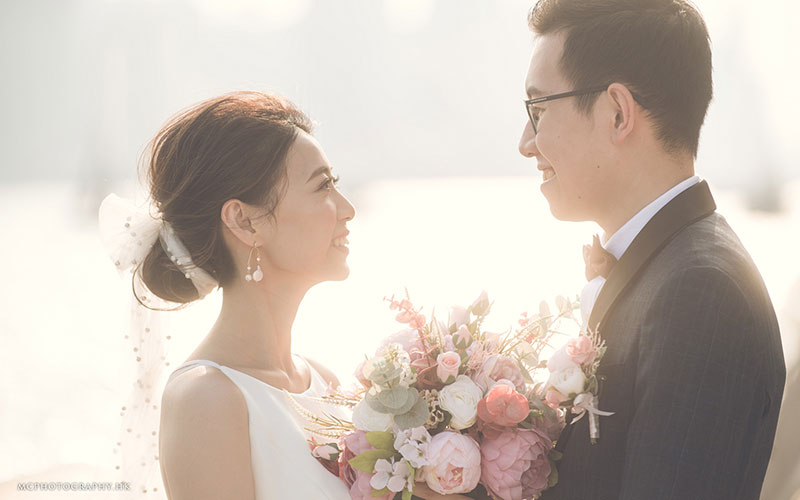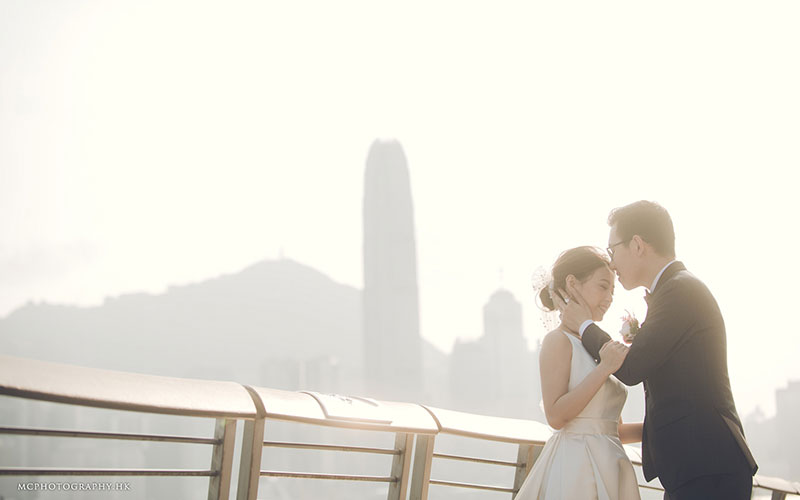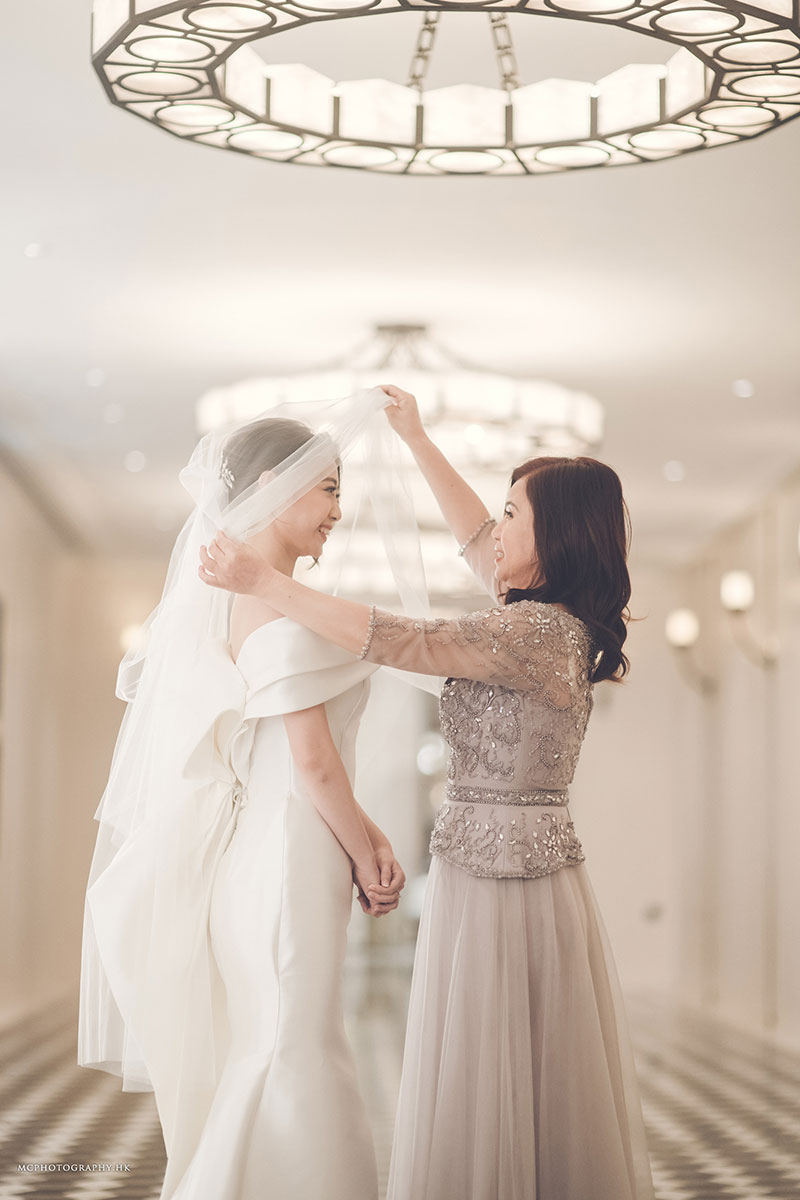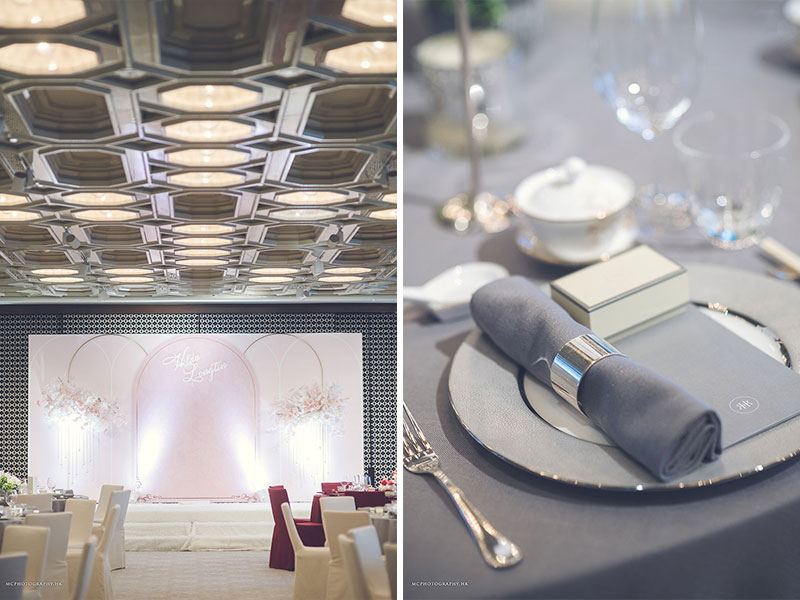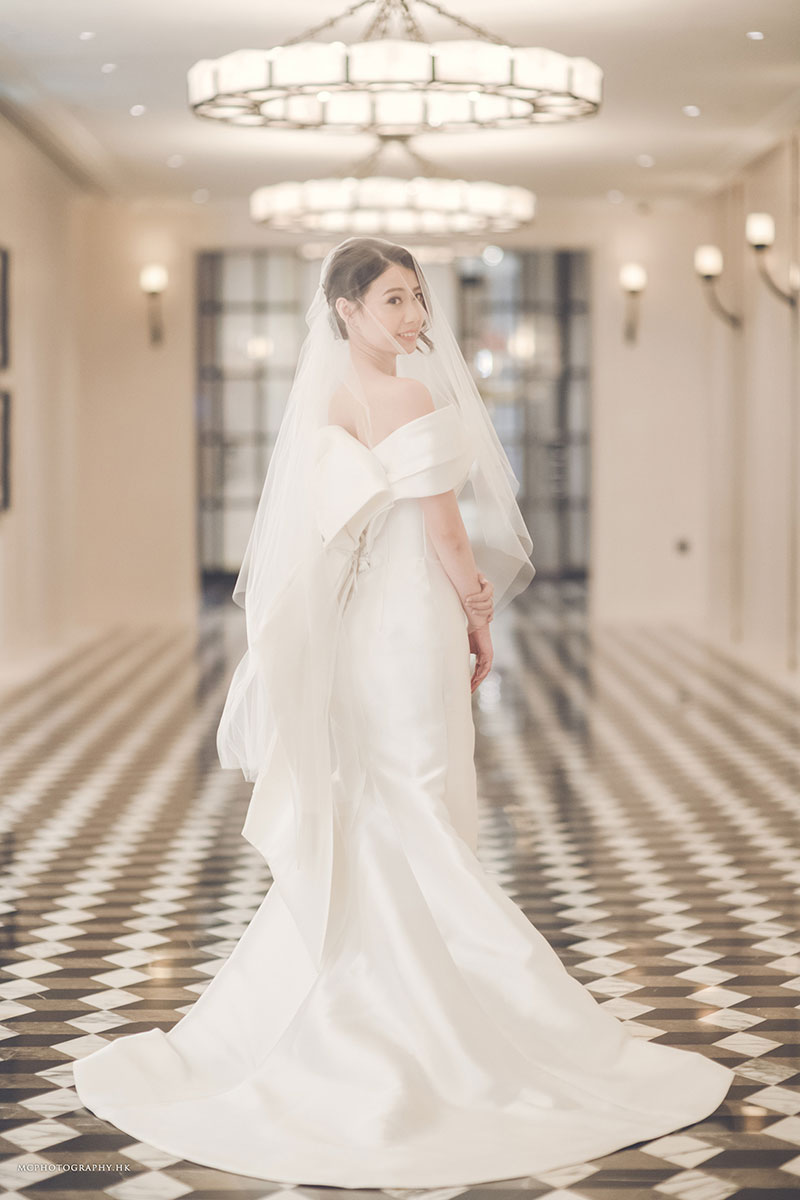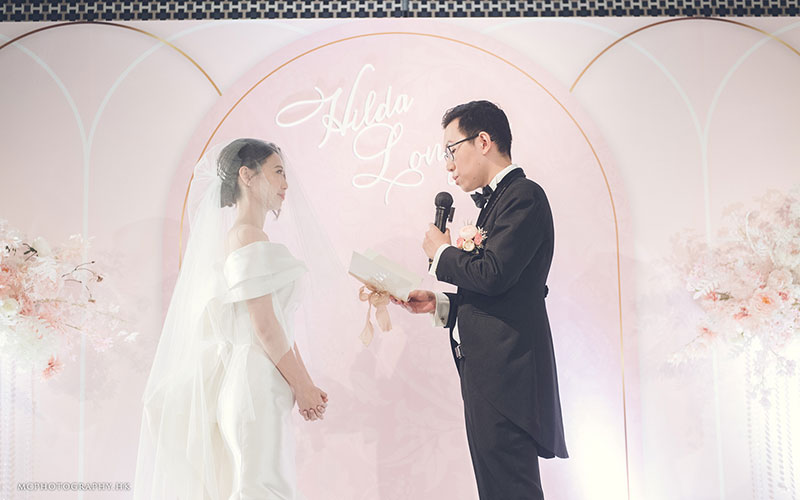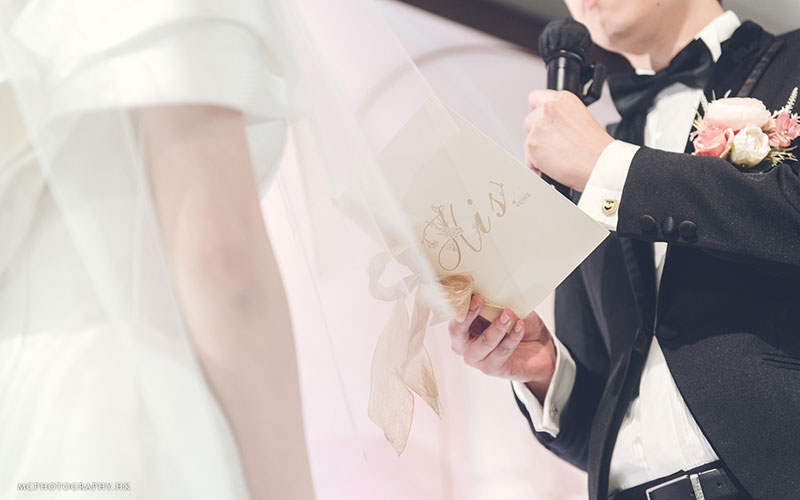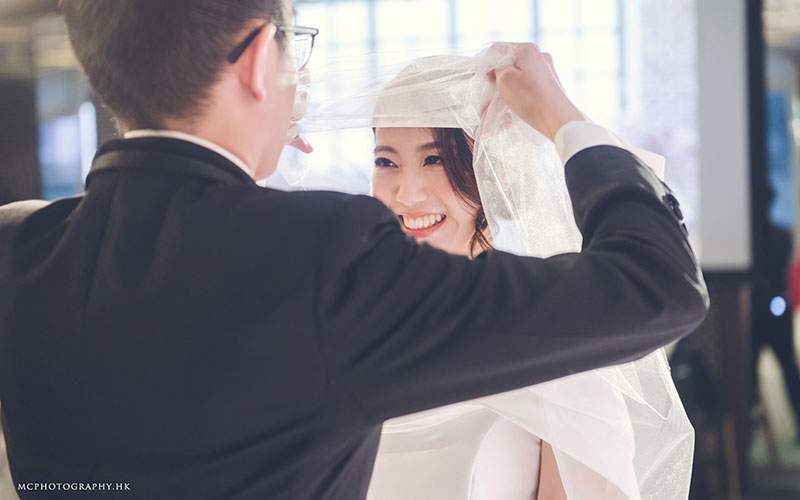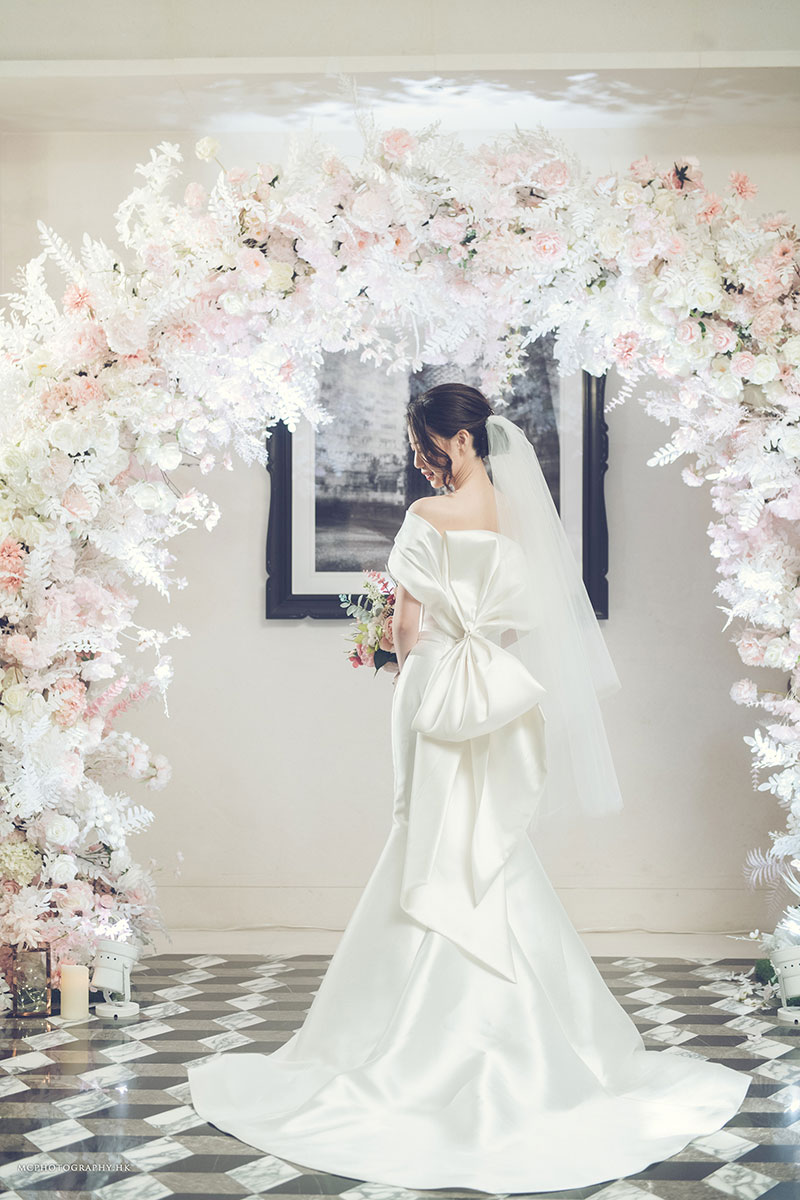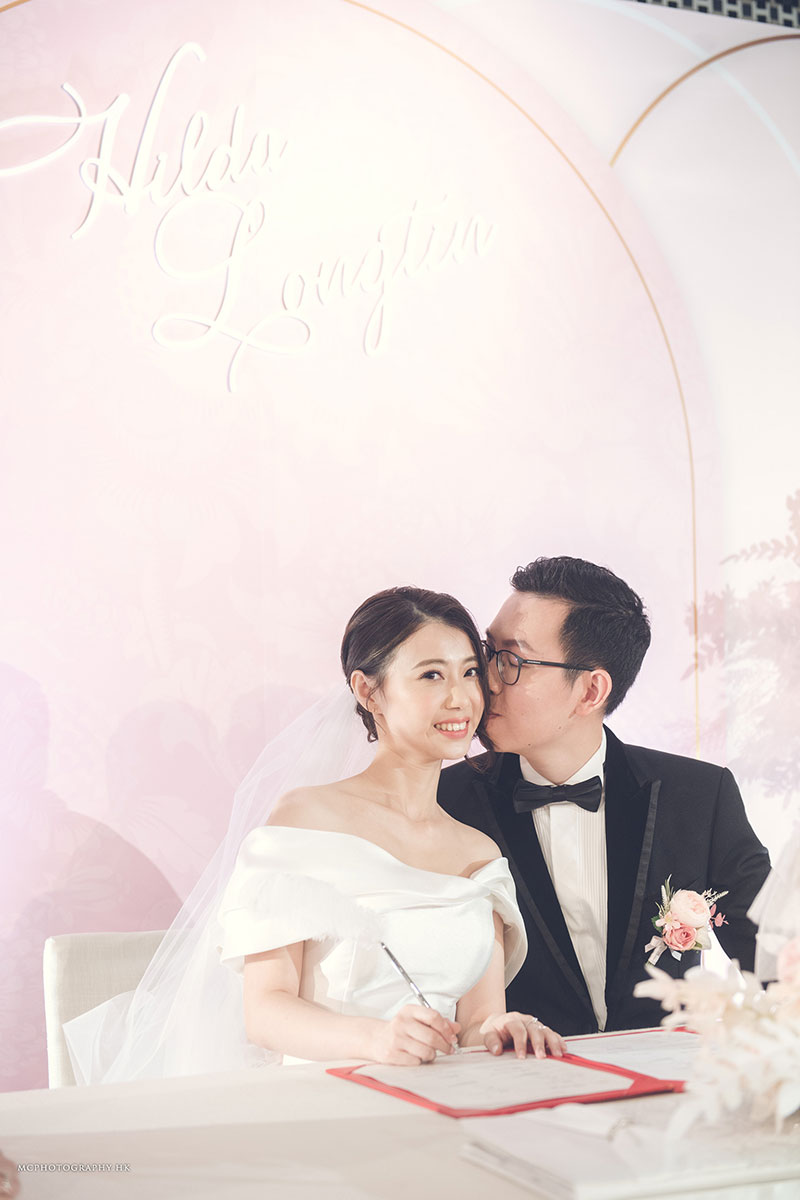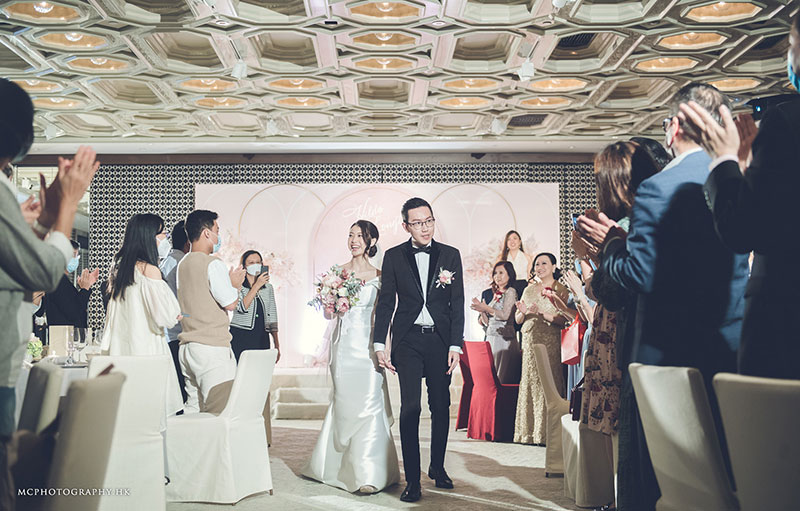 Venue: Rosewood Hong Kong / Photographer: MC Photography HK / Bride's Gowns: ADORE by To Be Wed, La Cérémonie Atelier  / Makeup Artist: Cathy L Makeup / Decorations: Evollove Wedding / Bride: @iamhilda_chan
For more wedding vendors, visit our Directory and Venue Gallery!