What are you doing with your girls for your bachelorette party? Well whatever you will be doing, it will be extra fun if you all have cute outfits too. Today, we rounded up 6 outfits that you and your bridesmaids can wear during your bridal party. We're sure they will love these, so check them out now!
(1) Tanks and Tees
Something casual yet fun. Your whole tribe will be looking extra cute in statement tanks or tees!
[Photo: David's Bridal]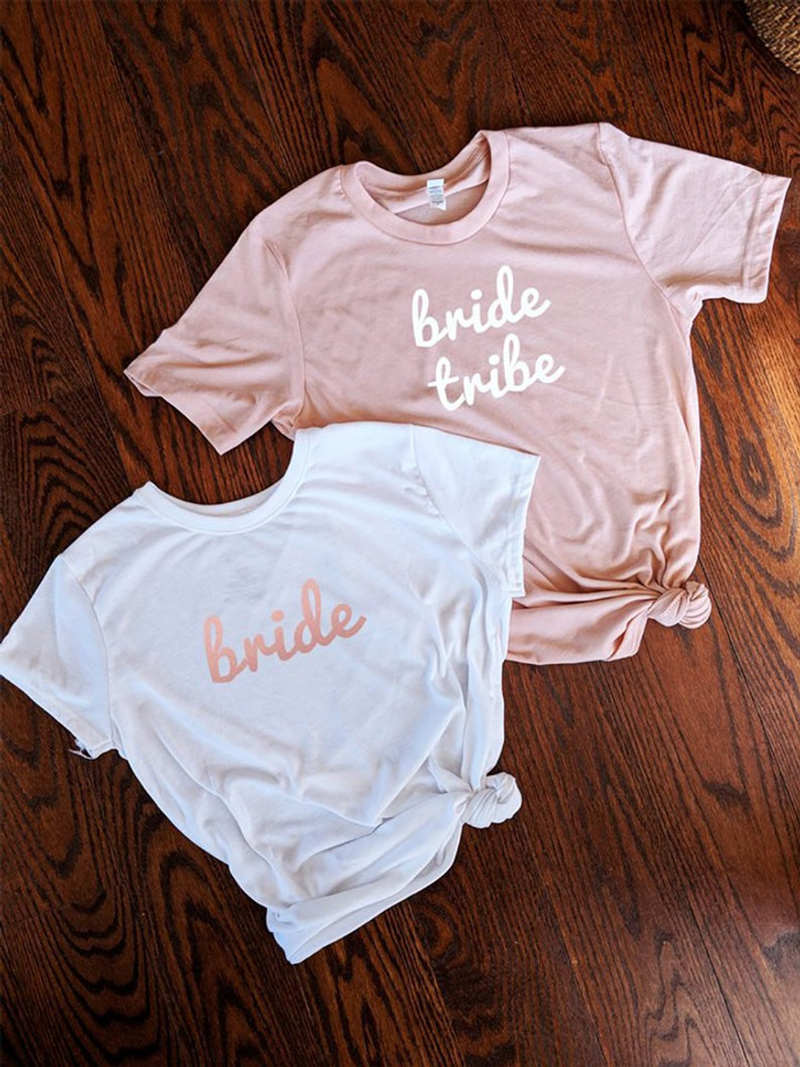 [Photo: Etsy by TeamBrideDesigns]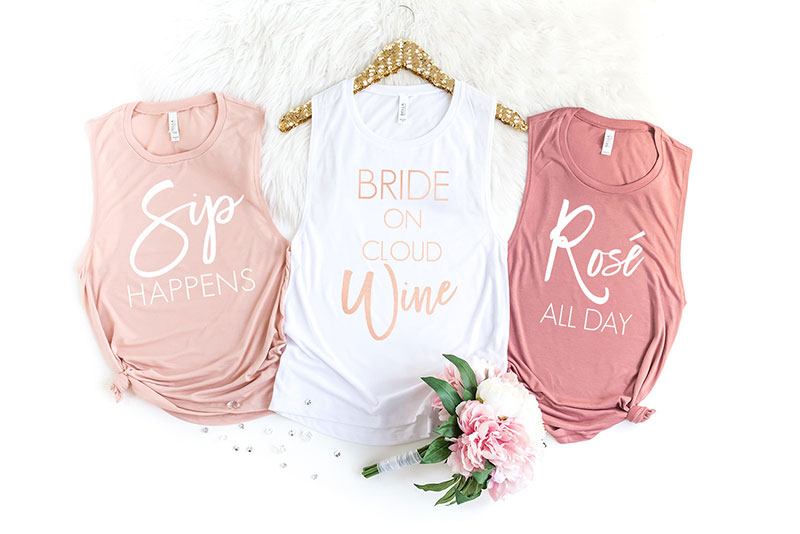 [Photo: Etsy by PineappleBunApparel]
(2) Sexy Swimsuits
Now if you're having a swimming party or a beach getaway, this is perfect for all of your lady friends.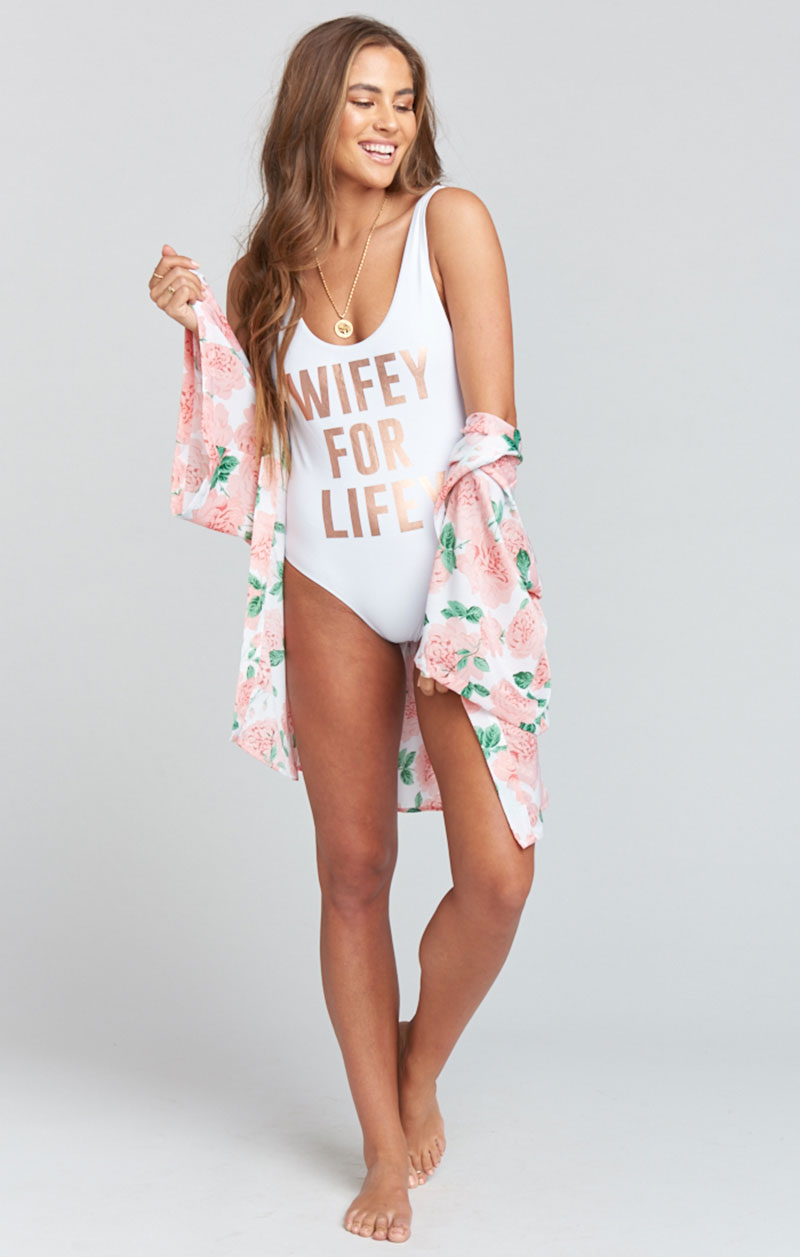 [Photo: Show Me Your Mumu]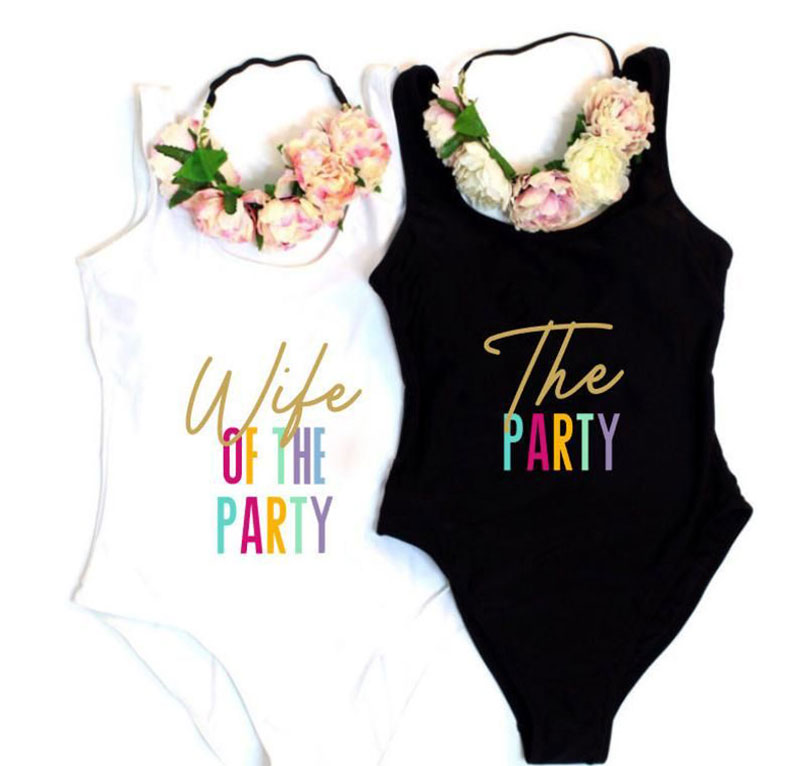 [Photo: Etsy by TheCoutureKitten]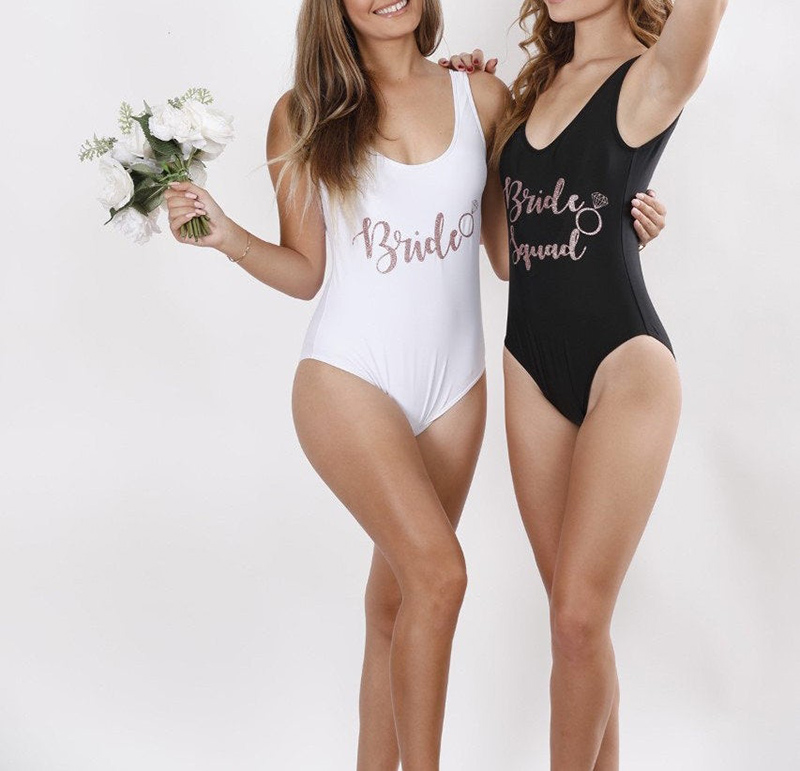 [Photo: Etsy by TotallyBrides]
(3) Straw Hats
How about some straw hats to go with those swimsuits? You can also pair these hats with summer dresses if you're having an afternoon tea party at a garden, or any outdoor activity you're planning to have.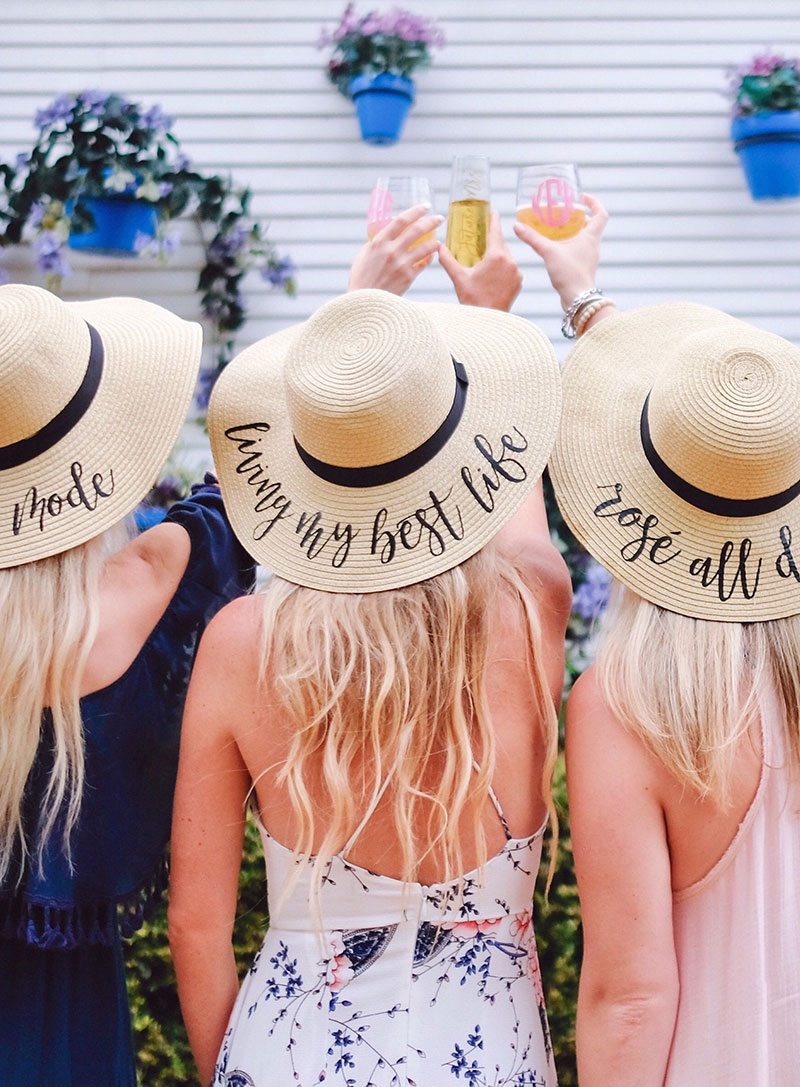 [Photo: Etsy by SprinkledWithPink]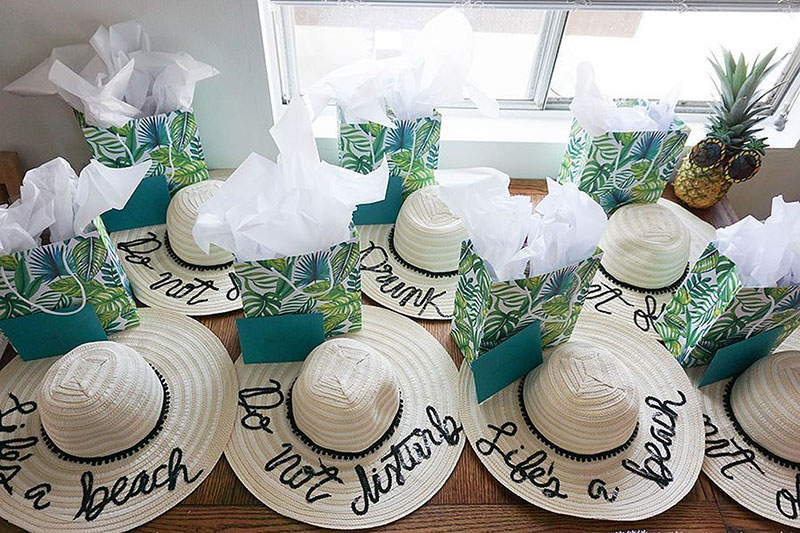 [Photo: Ultimate Bridesmaid]
[Photo: Wedding Favorites]
(4) Workout Gear
If your bride tribe consists of fitness junkies then customize some sportswear for everyone–leggings, sweat pants, and ever sports bras. Then you can include some workout activities to the party too!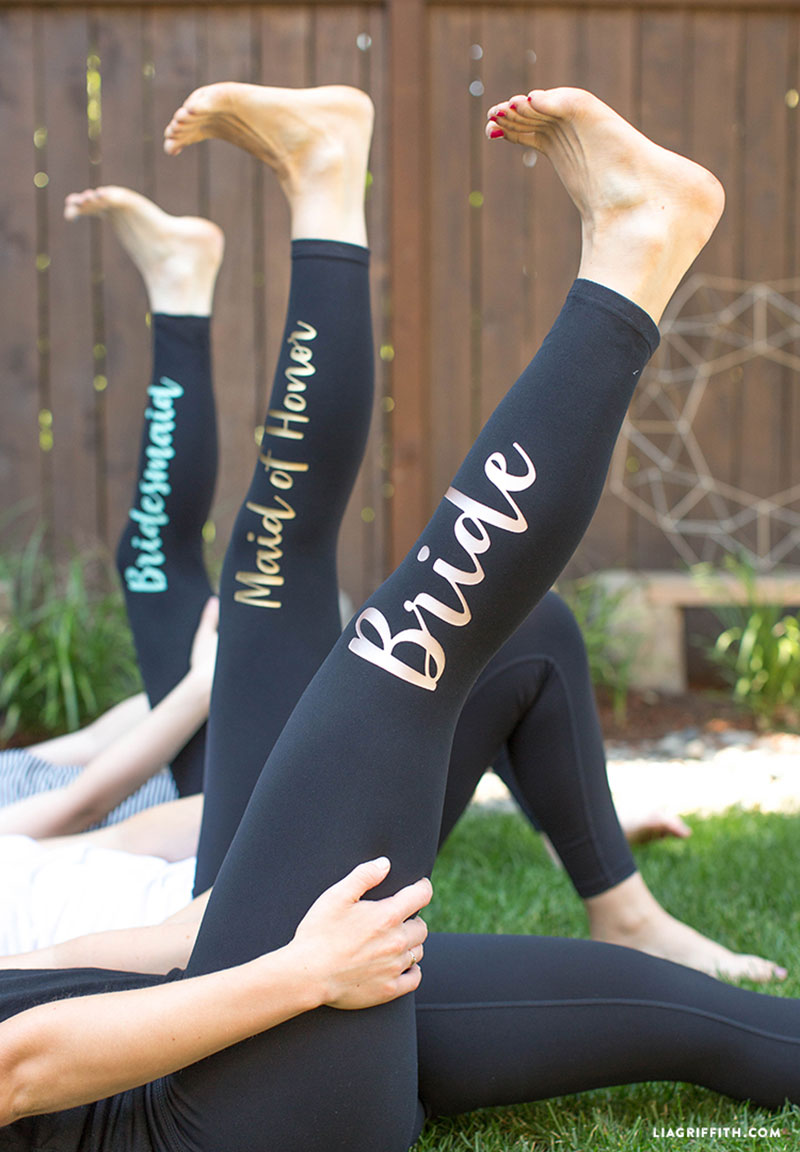 [Photo: Lia Griffith]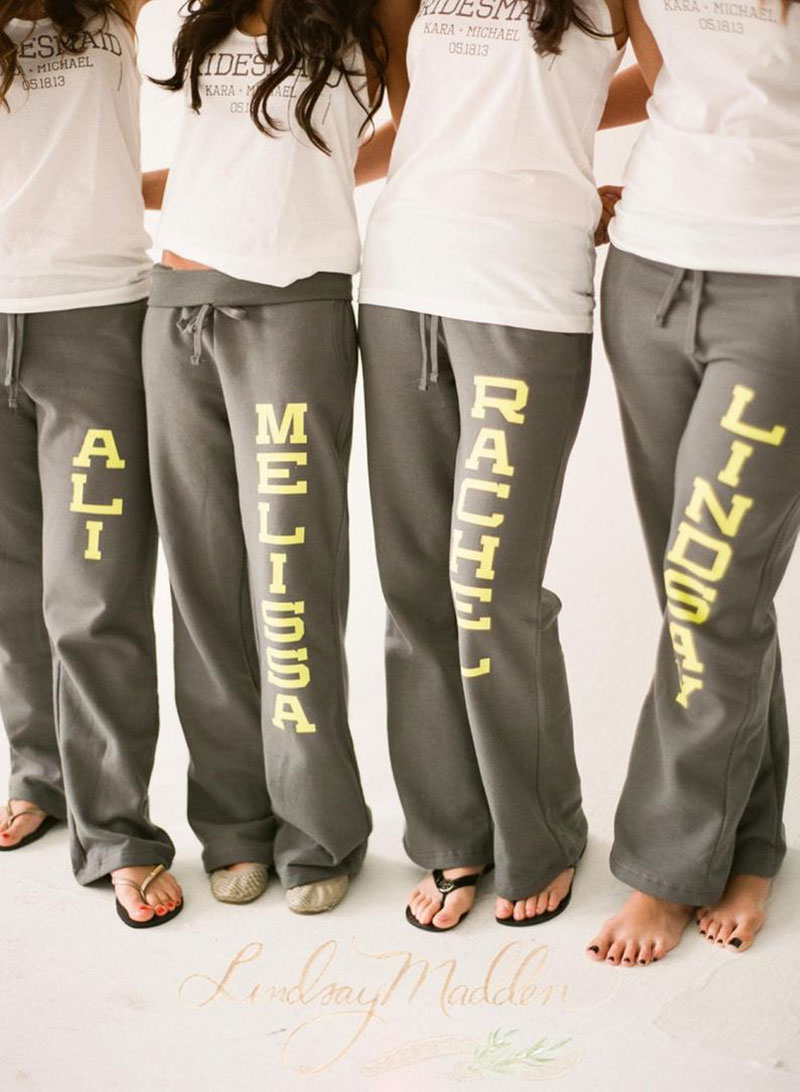 [Photo: Lindsay Madden Photography via Etsy by Sister9Designs]
(5) Denim Jackets
A denim jacket is a closet staple, so why not gift your gals with matching statement denim jackets that you can all wear during the bachelorette party AND during the wedding preps? These bridesmaids seem to be loving it. We're sure yours will too.
[Photo: Etsy by WildRoseShopNY]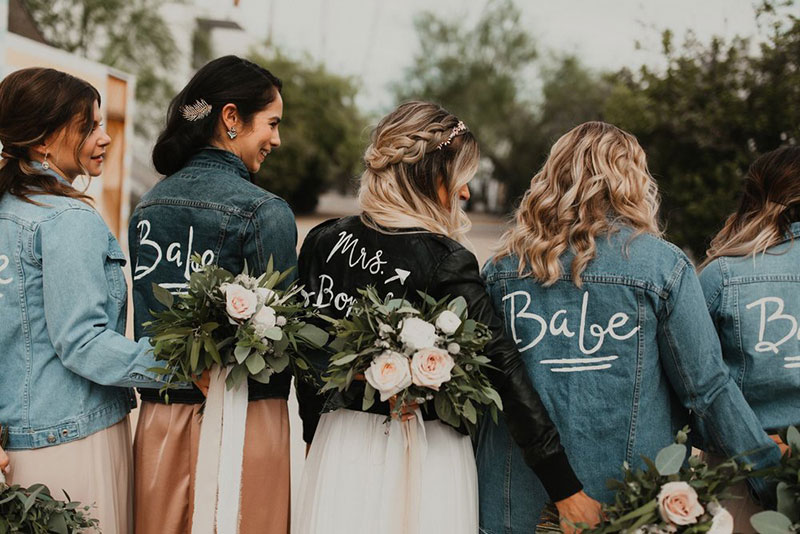 [Photo: Etsy by WildRoseShopNY]
(6) Feminine Rompers
Versatile and chic, dress your gal pals in feminine rompers during your bridal party–everyone will look so cute! And the best part, they can all use this romper again after the party for other occasions. What a steal! They will love it.