When it boils down to finally choosing the color palette for your wedding and decorations, it can be extremely overwhelming. Pinterest is a great resource for inspiration, but it can also give you too many ideas that you end up lost after seeing hundreds of swoon-worthy pins! So today, we're going to help you by showing you some trendy and unique color combinations that you can try out. We talked to fellow wedding decoration stylists and here's what they recommend! Check these palettes out now.

Mustard Yellow and Emerald Green
by Once Wedding Decoration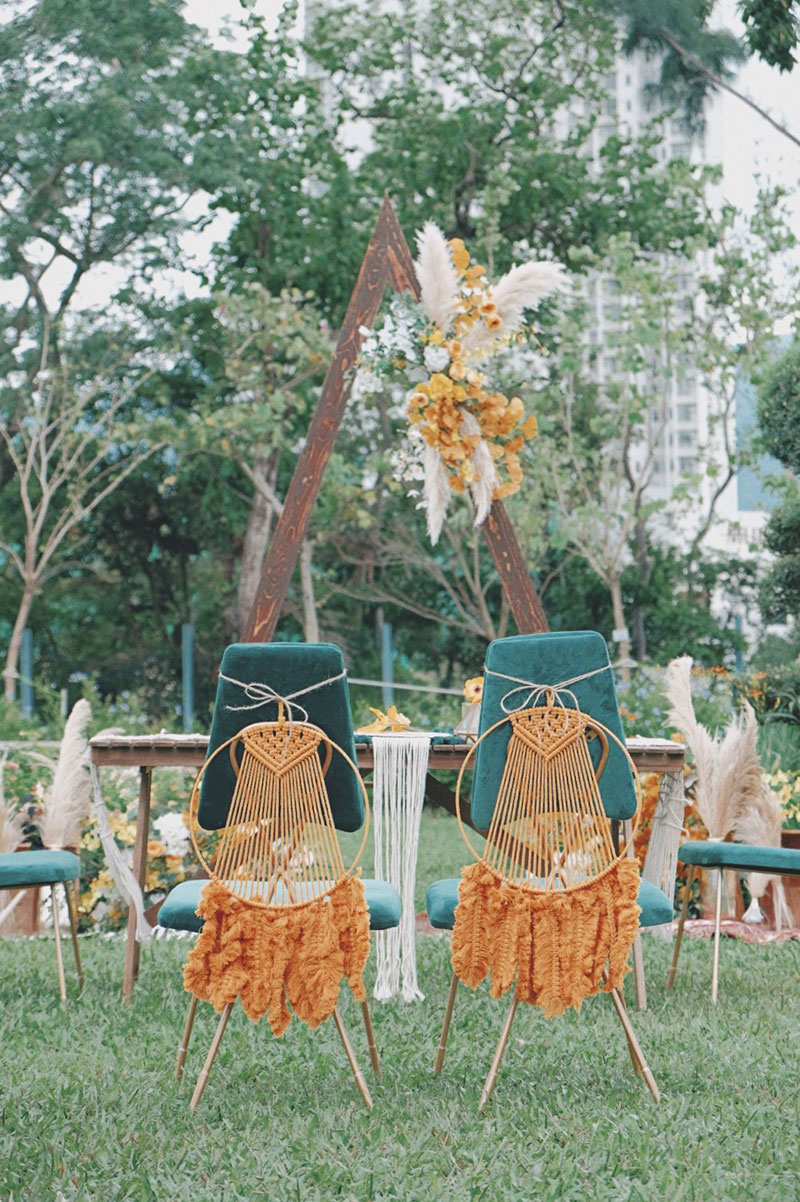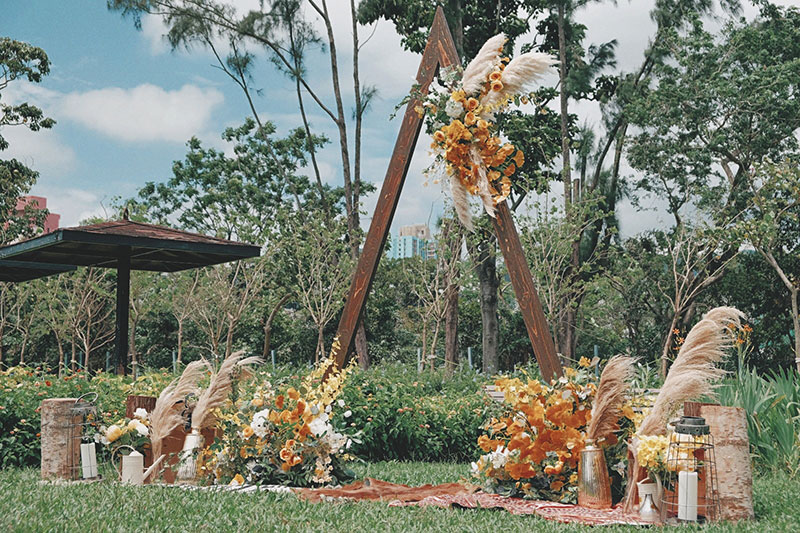 [Venue: Kowloon Tsai Park / Rental Furniture: Fiesta]
For a playful twist and a more festive feel, try this combination of mustard yellow flowers and decor and emerald green accent chairs. The pairing brings life to this garden wedding setting and has that happy and cheerful vibe that will surely rub off on all your guests.

Ebony and White with Monstera Deliciosa Plants
by Once Wedding Decoration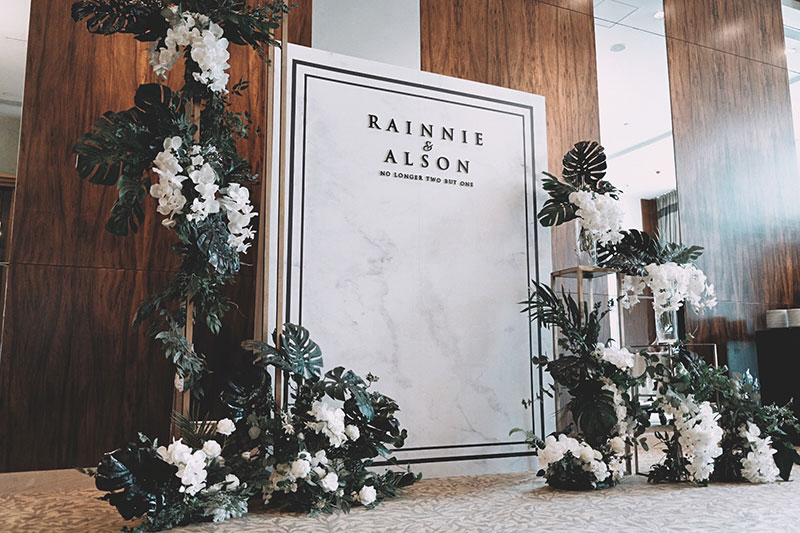 [Venue: Hyatt Regency, Hong Kong, Tsim Sha Tsui]
If you're not a fan of color, then consider a striking and attractive plant—like the Monstera Deliciosa—to do the work! This simple ebony and white ensemble now has a lot more character with the surrounding plants.
Wine Red, Dusty Pink, and Cream
by Daisy Miller's Floral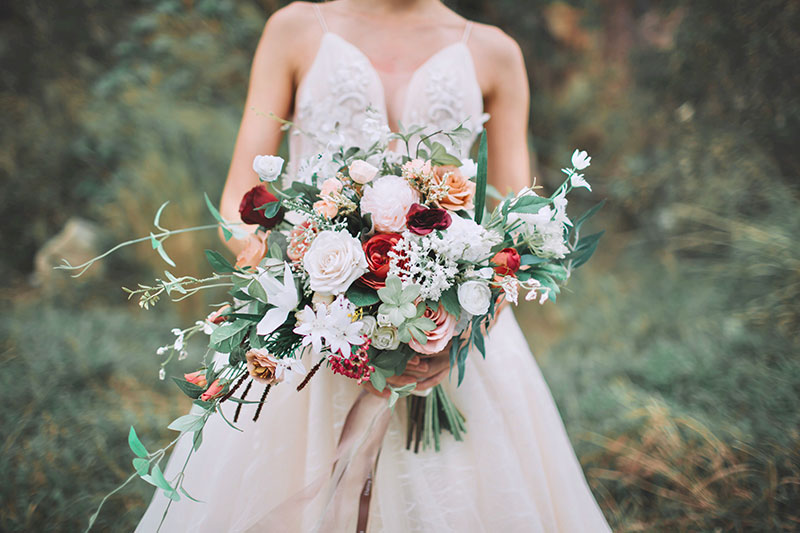 [Photographer: Fancy Image / Gown: Saree Wedding / Makeup:  T2 Felicity Wedding x Makeup & Hair Styling  / Model: Elin Francis]
Here's an update look for the all-time favorite among Hong Kong brides: blush! Adding a deep hue, like wine red definitely makes the palette a lot more inviting and dramatic. So why not take it from this gorgeous example? Turn up your blush palette a notch with wine red or any similar deep and vivid hue!

Warm Hues of Red and Orange with Pampas Grass
by Once Wedding Decoration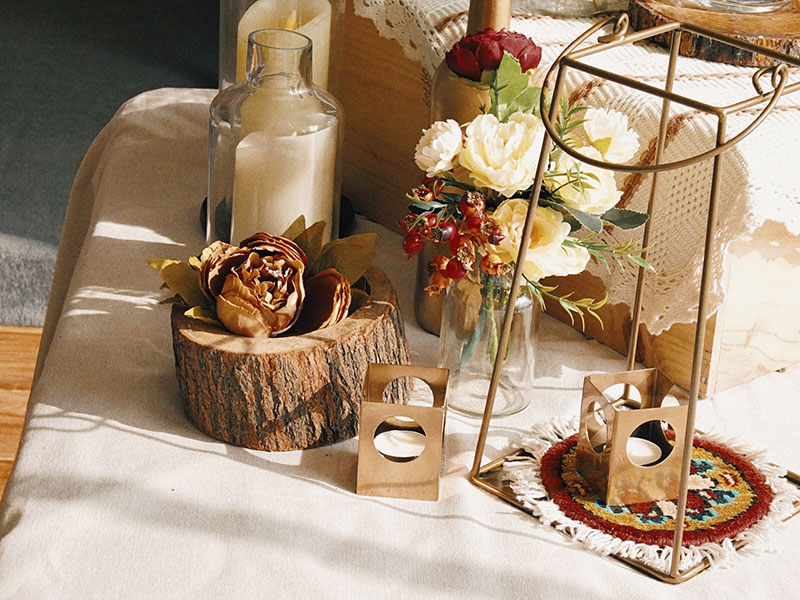 [Venue: ClubOne, Repulse Bay]
Achieve that carefree summer feel, or fill your wedding with warmth by using a palette of reds, oranges. Top off the look with pampas grass for an added earthy, rustic, and more natural look! Whether it be indoors or outdoors, this color combinations will deliver that chic laid-back aura you know you want.