Hi summer brides! We decided to drop by to give you some tips in case you'll be having your pre-wedding outdoors. The summer weather can be your best friend–especially for capturing photos–but it can also cause inconvenience for you if you're not prepared. We don't ever want you to be unprepared for the summer heat, so here are useful tips for your outdoor summer pre-wedding. Here's what you need to know to beat the summer heat!
(1) Wear sunscreen.
[From: This Couple Made Hong Kong Their Playground for Their Engagement Shoot / Photo: Terralogical]
This is a MUST. You can also work with your makeup artist. You can ask her for the best kind of sunscreen for a summer outdoor pre-wedding–something that feels light yet provides ample protection.
(2) Put on some mosquito repellent.
Summer brings out the critters we all hate, so it's best to be ready with some mosquito repellent. If you don't like the smell, try some essential oils too. Some oils help repel mosquitoes and smell good, too.
(3) Prepare fans and drinks.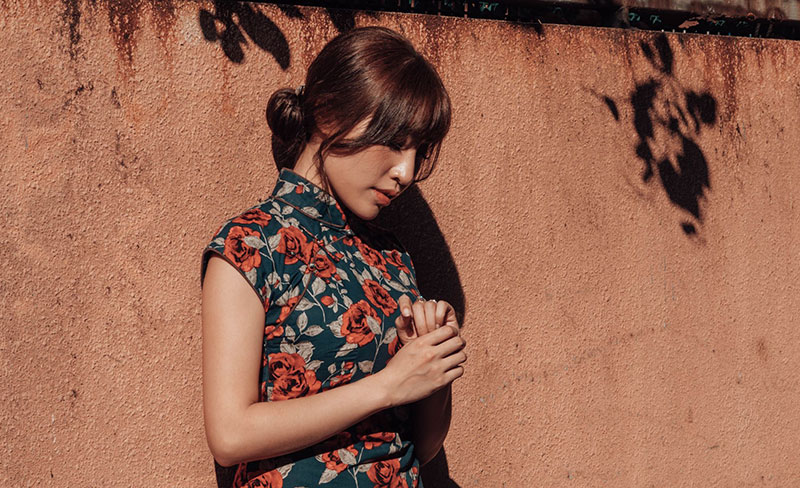 [From: A Chinese-Inspired Pre-wedding Photo Shoot Taken All Around Hong Kong / Photo: Bliss Meeting Film]
Don't forget your suppliers. Prepare fans and drinks throughout the photo shoot to make sure that everyone is comfortable. The heat can make people feel very irritable so have refreshing drinks ready and give each person a fan they can bring around. Another options is for you to provide hats.
(4) Bring an umbrella.
You want to stay under the shade as much as possible. So bring an umbrella while you're taking your outdoor photos and stay under the shade. Aside from keeping away from the hash rays of the sun, this will also keep you from sweating and smearing your makeup.
(5) Consider shorter shooting hours.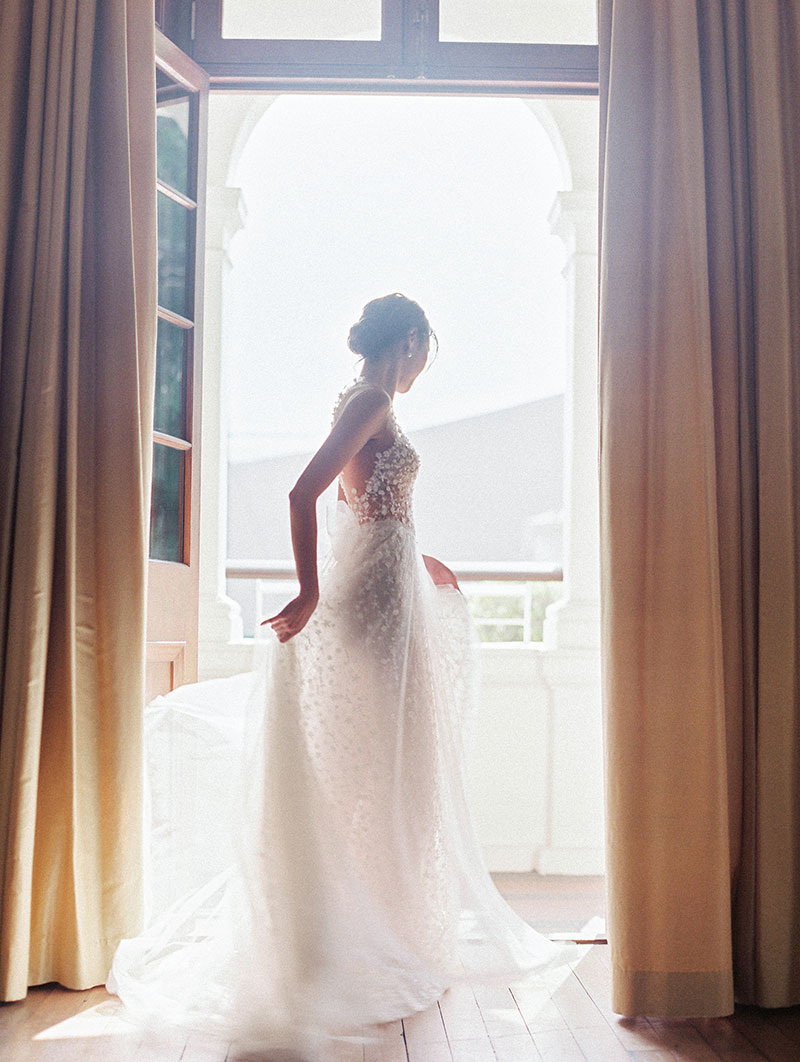 [From: A Dreamy Indoor Photo Session at House 1881 / Photo: Jenny Tong]
If you can, talk to your photography team and see if you can shoot outdoors for shorter periods of time. You can also consider switching between indoor and outdoor scenes so that you're not under the sun for a very long time.
(6) Start your photo session later.
Since the sun sets at a later time during the summer season, take your pre-wedding shots at a later time too. This way you can avoid unnecessary time under the sun waiting for the sunset. You can start at around three or four in the afternoon.
(7) Have your makeup artist with you all day.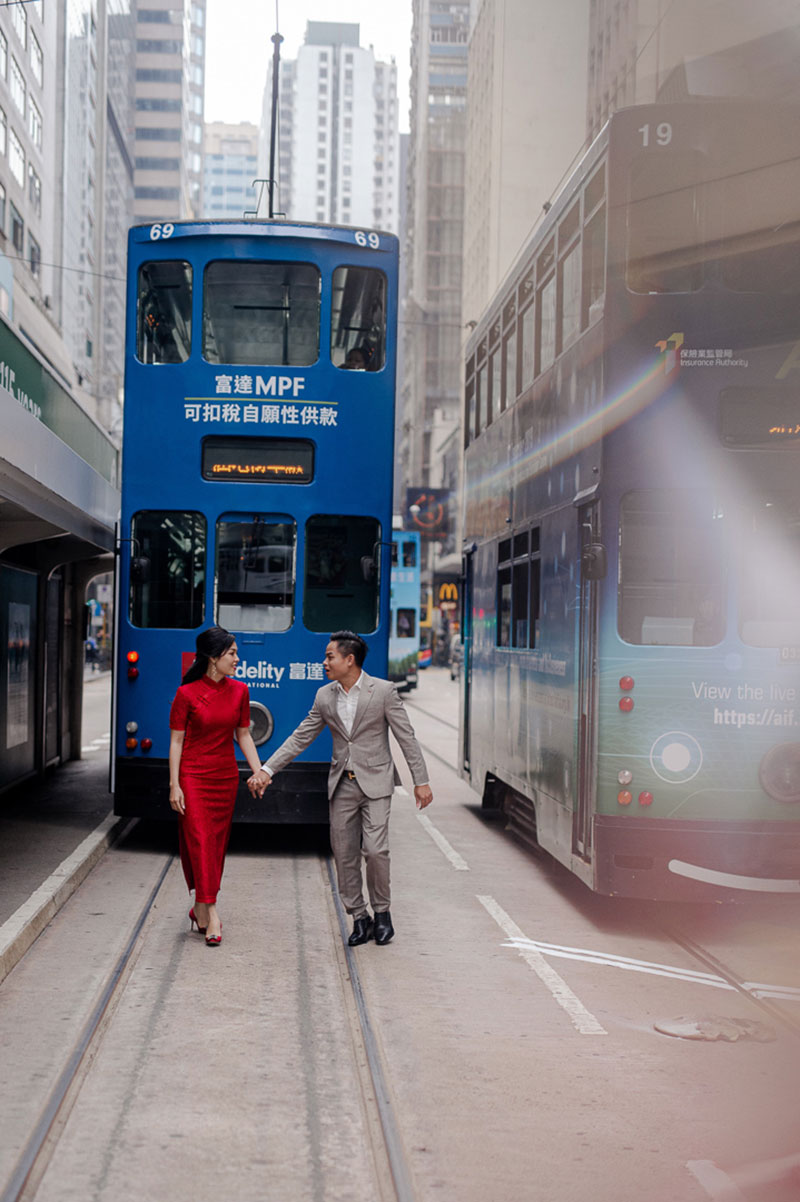 [From: This Pre-wedding Shoot Took Place in Scenic Locations All Over Hong Kong / Photo: Chester Kher Creations]
You makeup might melt, given the weather. You can opt for your makeup artist to stay all day for regular retouches throughout the photo session to make sure your look doesn't melt away as the day goes by.
(8) Adjust your hairstyle for the weather.
If you want your hair to be down during your shoot day, you might want to think again. Consider updos and ponytail styles so you don't feel so hot.
(9) Wear a lightweight gown.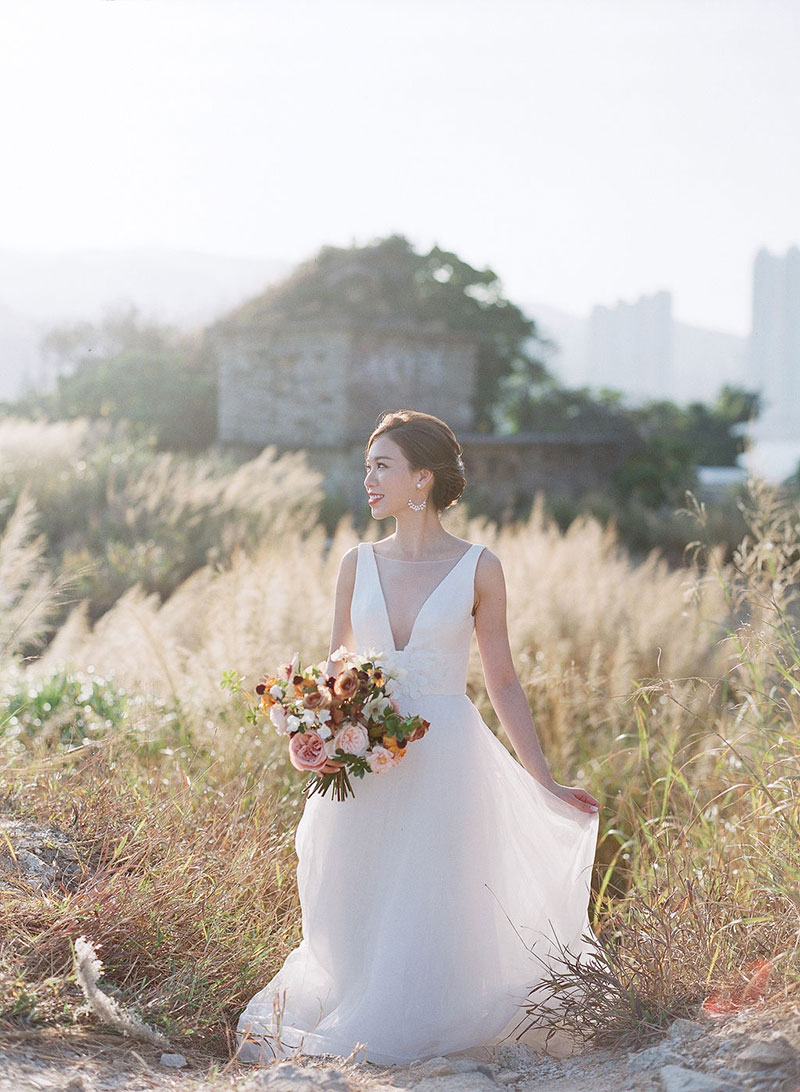 [From: Giveaway Winners Tracy and Marksim Took Romantic Outdoor Photos with KC Chan Photography / Photo: KC Chan Photography]
A heavy gown will require more effort from you every time you move. The more effort you exert, the higher chances of you sweating. Instead, wear a lightweight gown or dress with breathable fabric. When you go dress shopping, make sure you tell your stylist that you're having a summer pre-wedding shoot outdoors so she can suggest styles and fabrics that are suitable.
(10) Drink water, often.
Stay hydrated. The last thing you want to happen is for you to faint in the middle of the shoot. So drink up and make sure you're hydrated all day.
There you have it! You're now all set to beat the heat during your summer outdoor pre-wedding.