Winkie and Clinton's pre-wedding photos are overflowing with cuteness! Their adorable Pomeranian pups joined them for their engagement photo session with Tammy Shun, filling all their photos with charm. For couples who are on a budget, Tammy shares, "Having an engagement taken in Hong Kong isn't all that bad. They could even consider doing it indoor (or at home) especially in this time. I would suggest for couples to really talk to the photographers." Your photographers can help suggest how to make a local pre-wedding sessions, even one a home, a lovely one. Take the cue from this couple! See more of their beautiful photos now.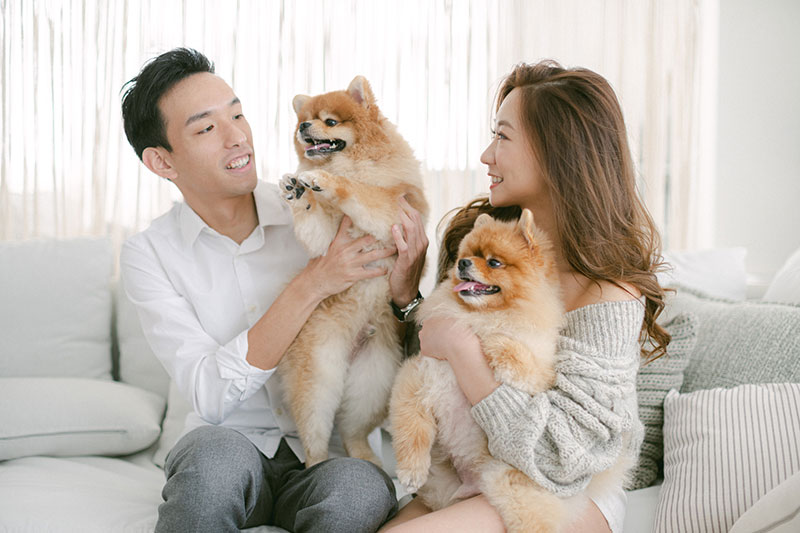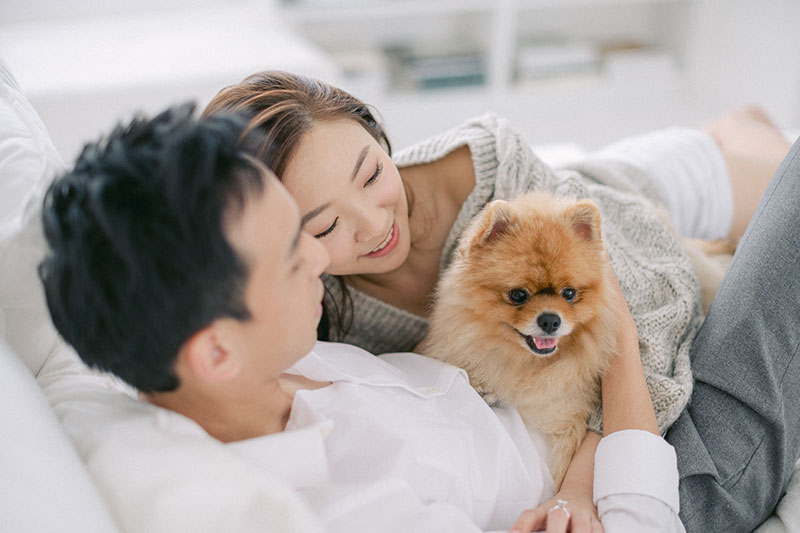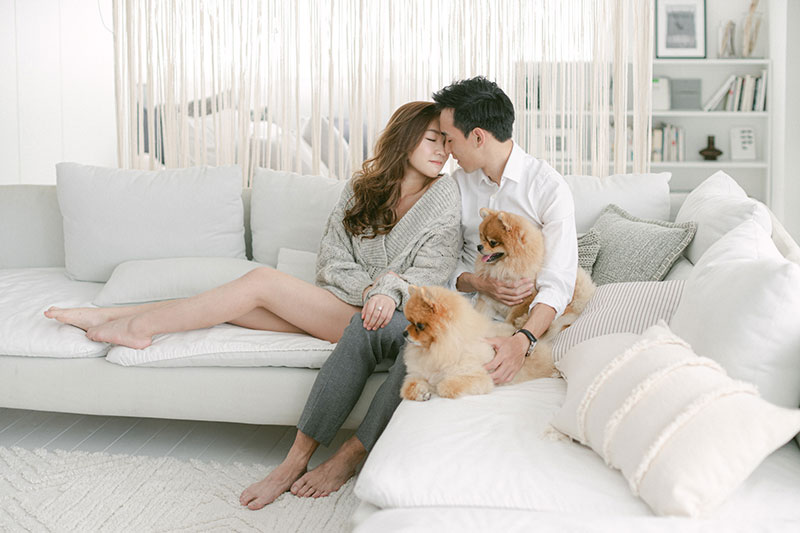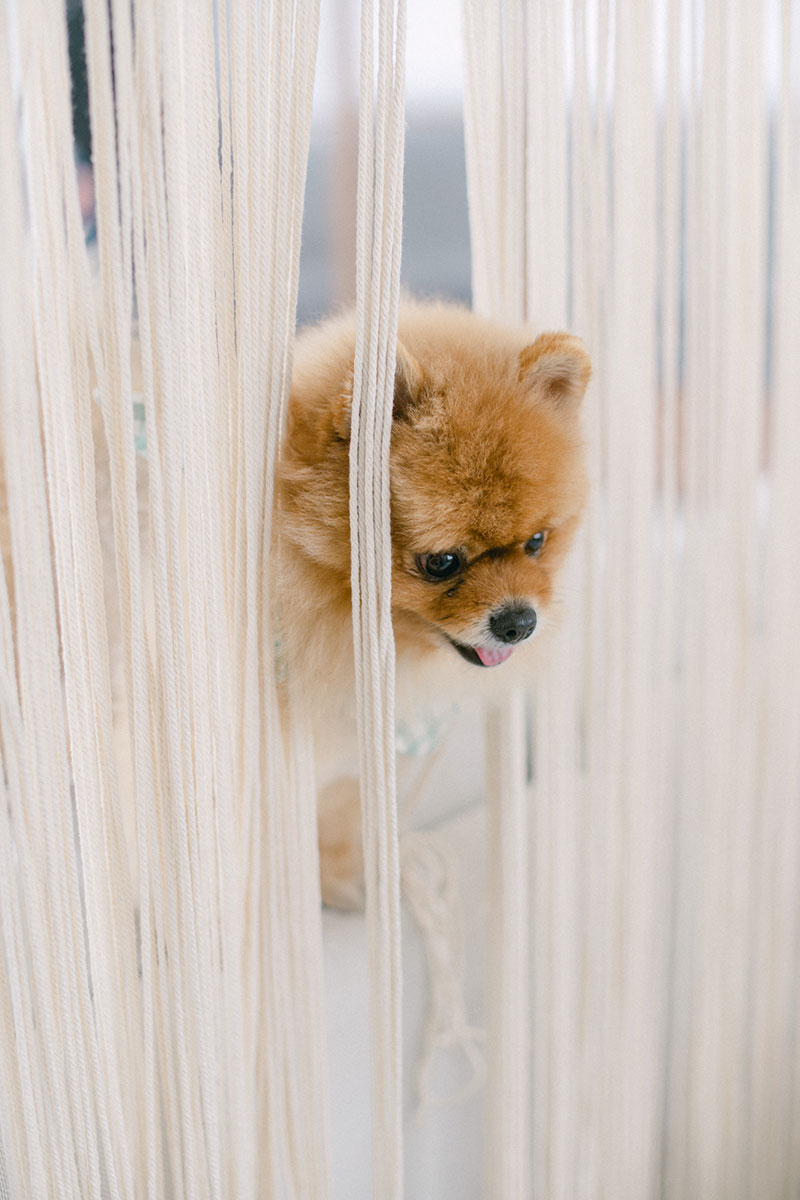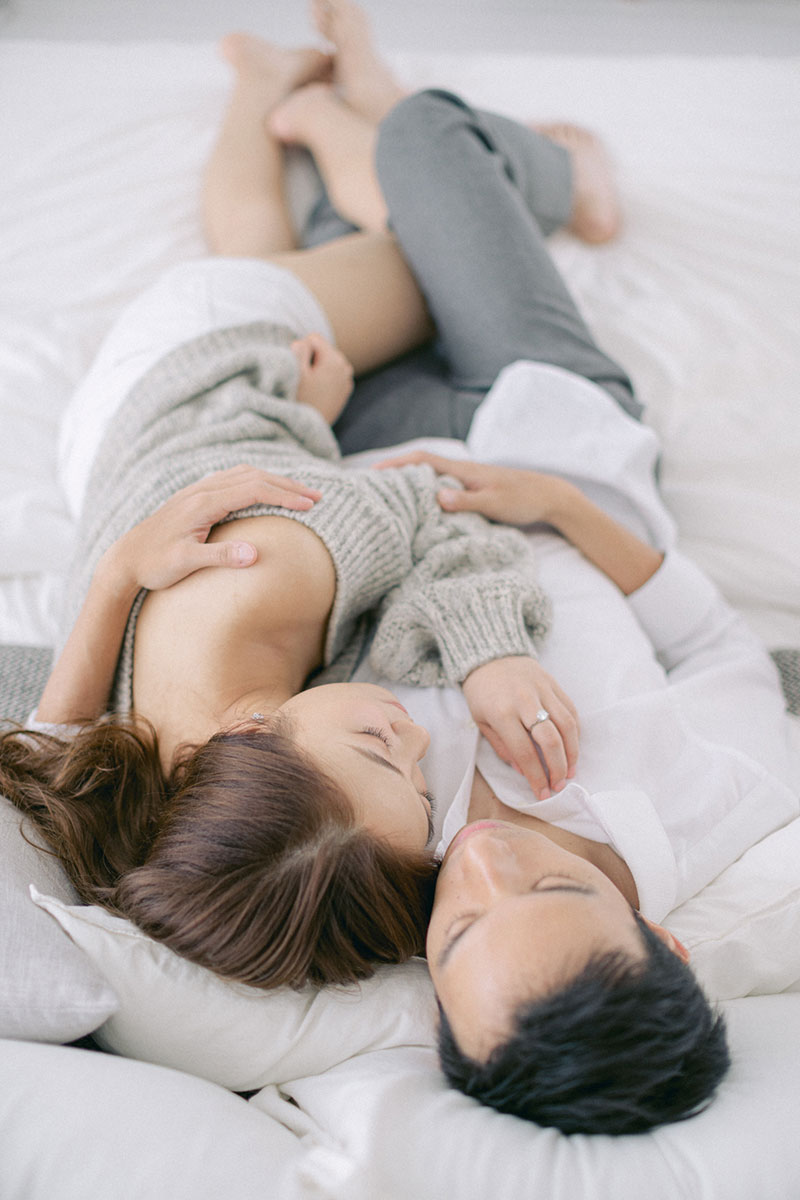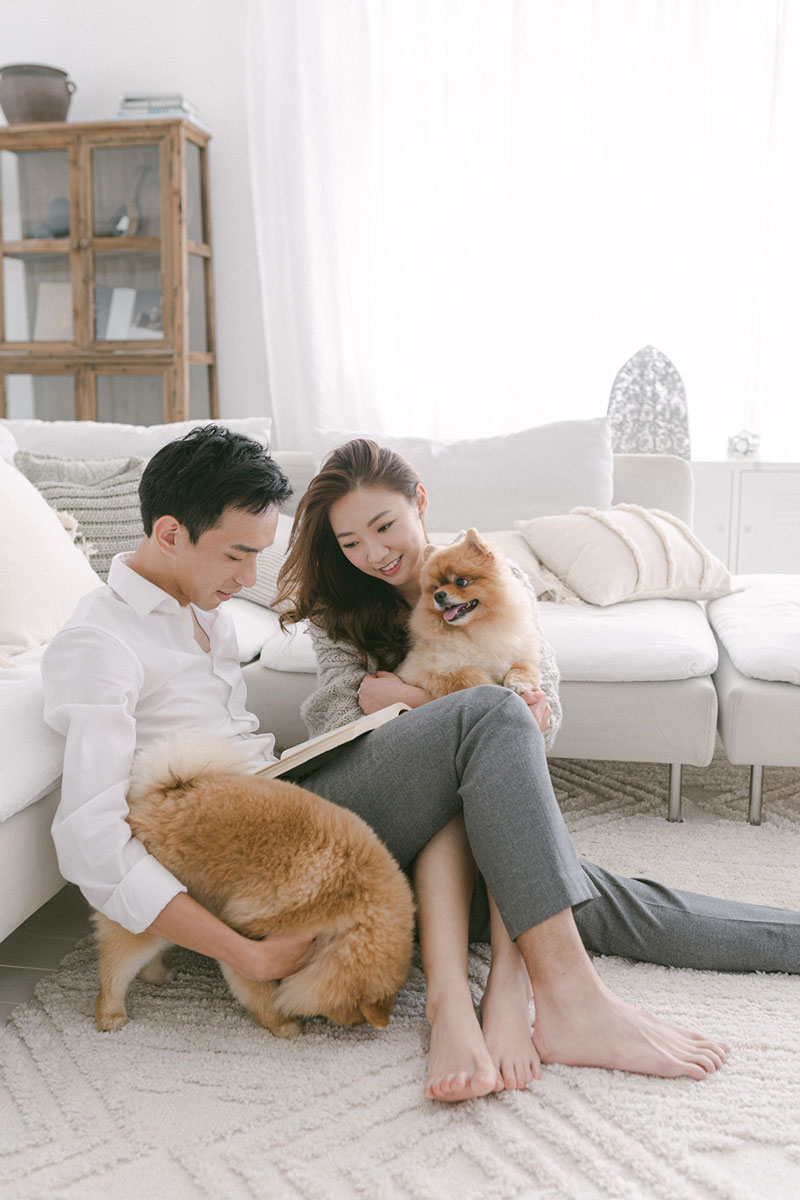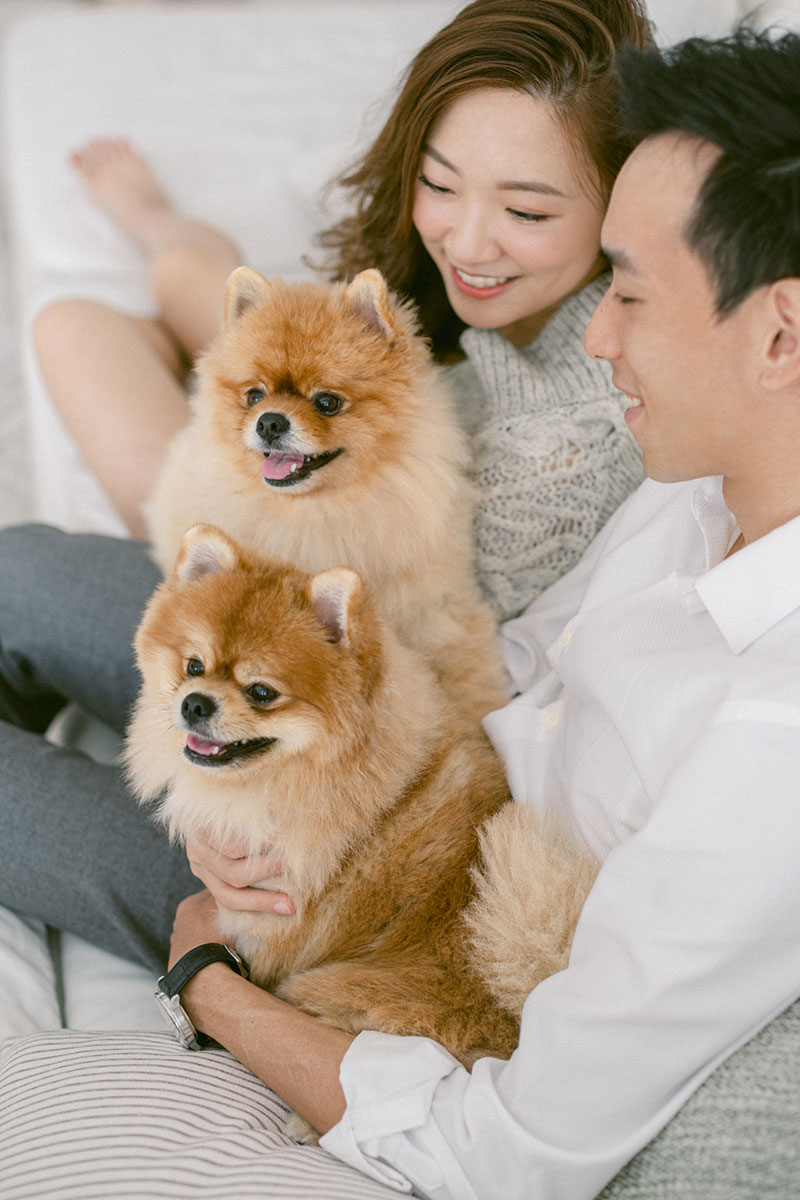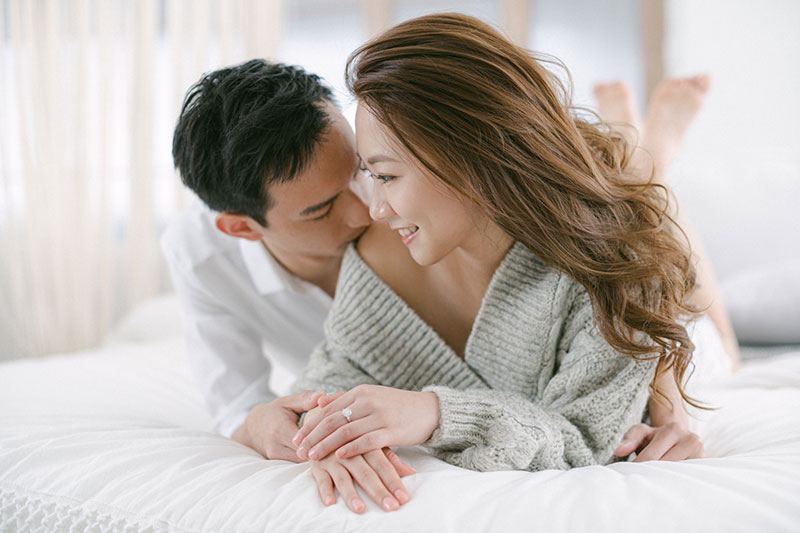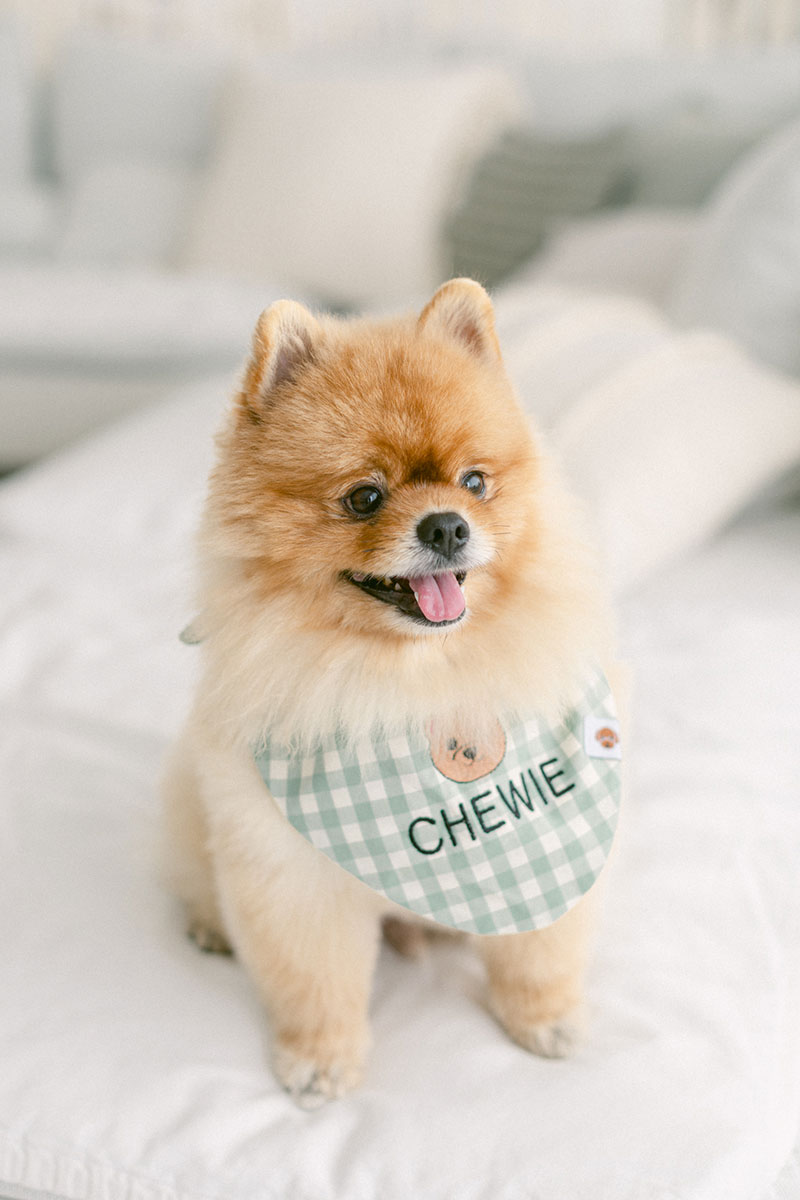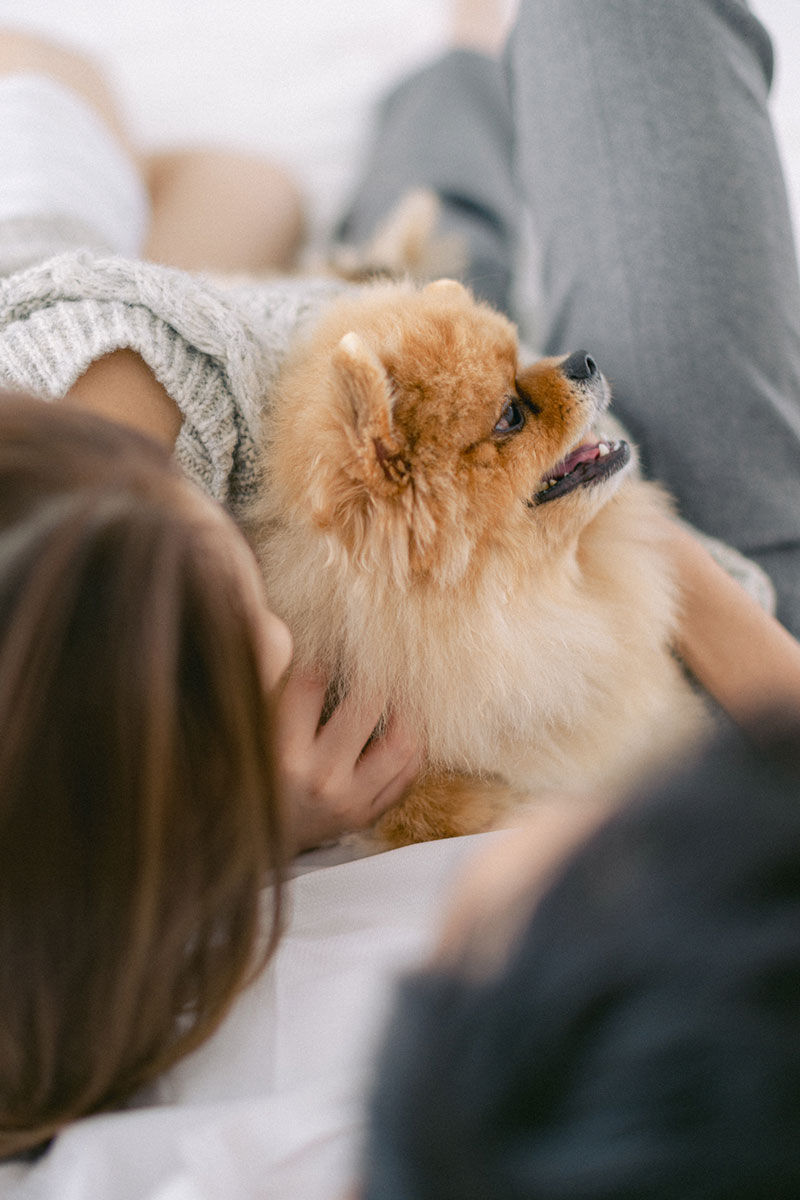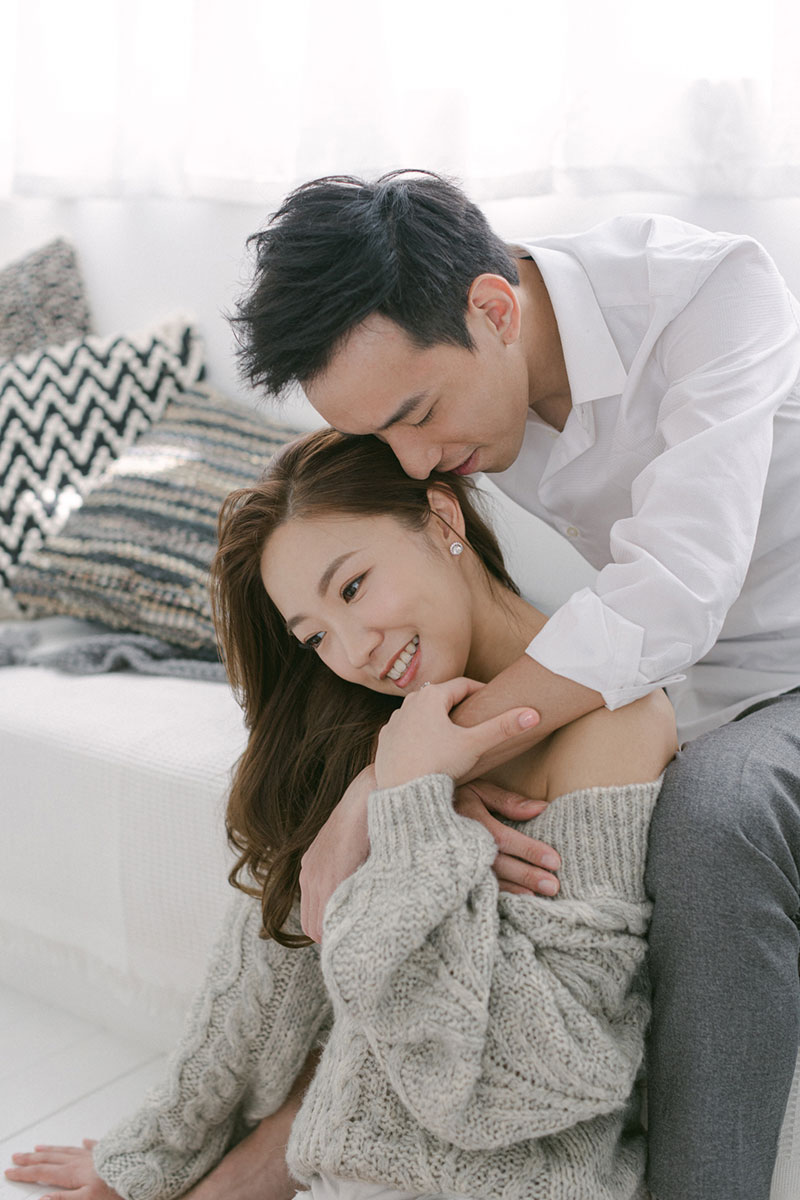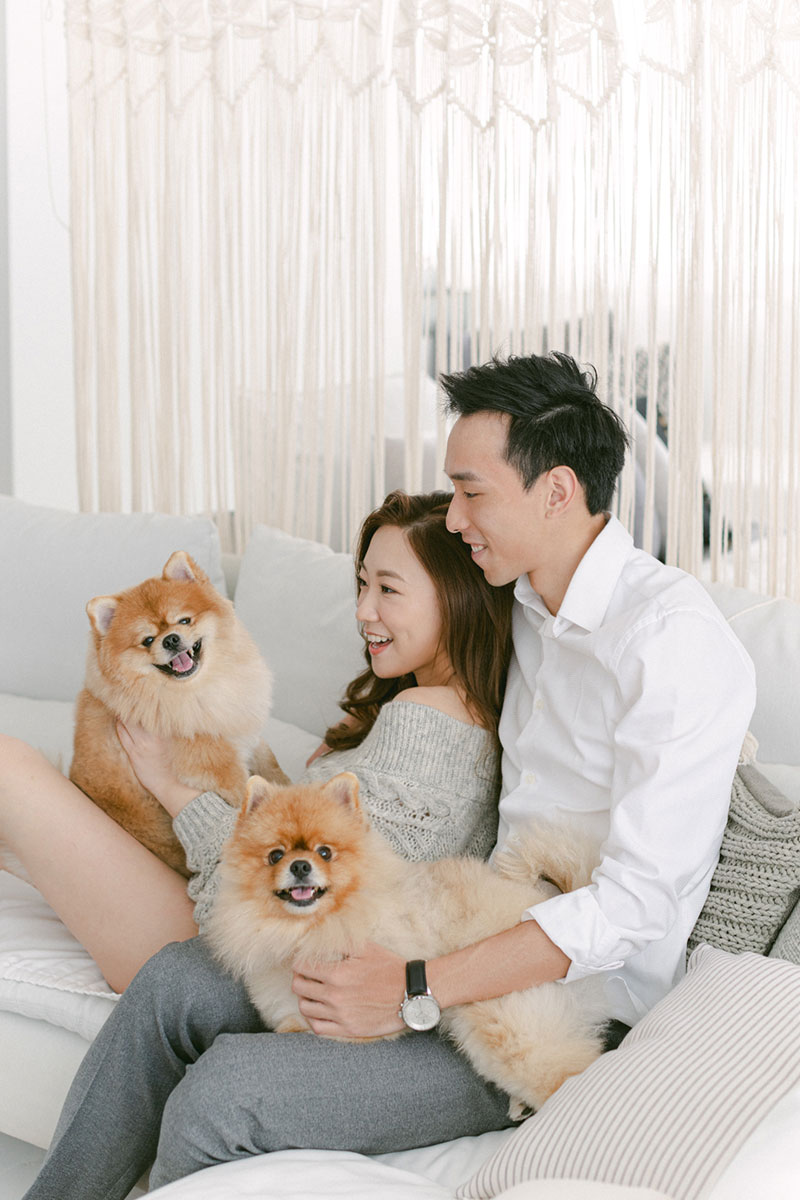 Photographer: Tammy Shun Photography / Makeup & Hair: Ling Fung Makeup
For more wedding vendors, visit our Directory!