Being able to witness love is one of the most inspiring things ever. So every time a wedding comes our way, we drop everything and focus on the beautiful union before our eyes. Today's love story features a modern and stylish couple who didn't let the pandemic keep them from their happily ever after.
Cindy and Laurent had an intimate wedding ceremony with only a few guests present. Cindy was a professional ballet dancer with the Royal Ballet, so she incorporated romantic, ballet and theatre-inspired elements into the wedding–ballet graphics for the stationery, drape-inspired wedding cake design, and The Shot Corner during the finale where guests had to pick a dare with the shot  before acting in front of the rolling character. Meanwhile, because of his background in the hospitality industry, Laurent was keen on making sure the banquet included top-notch dishes and stylish interior details. Hence, Rosewood Hong Kong was the perfect place to wed, as its contemporary interiors matched the couples theme perfectly.
For their wedding day looks, the lovers focused on clean-looking attires. Cindy wore a white qi pao from Shanghai Tang followed by a classic tube dress from Alex Perry from The LOFT Bridal, which she paired with a burgundy and white bouquet, while Laurent wore a Chinese velvet jacket from from Shanghai Tang as well and a two-tone suit.
Both of their most loved french bulldogs were the ring bearers for the ceremony, delivering the bands, walking to the classic column ceremony arch where the couple exchanged touching vows. Their celebration was fun too! During cocktail hour, guests had to fill out a Who's Who card following a game sign that says "Compulsory Mingling – You must identify everyone before dinner."
Personalized details completed Cindy and Laurent's wedding day. They made sure all the wedding elements brought out an air of "serendipity" to their wedding because that word encapsulates their love story. A fireplace was flashed on TV during the wedding dinner which gave out a cozy winter feel. Their family and friends around the world were on zoom with them and sent some videos for them to watch over dinner between the courses. What's more, guests could take home chic artistic gin bottles, which have been customized with "Table 81" labels to reminisce their first date in India's Soho House.
Thanks to Yoyo Iuiu Photography and Avo Film who both captured all these memorable moments like a dream and to Nicole Please Weddings who curated this celebration within just a month but managed to execute it swiftly; we are able enjoy this wedding today.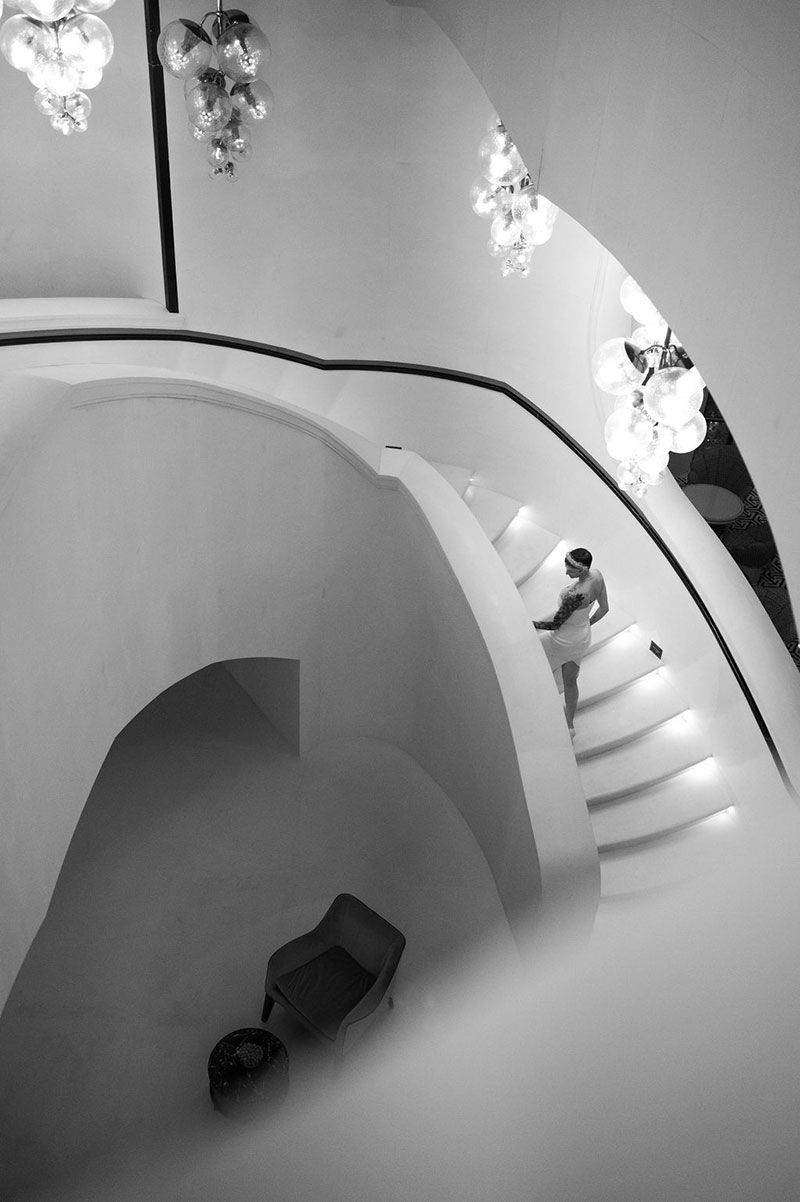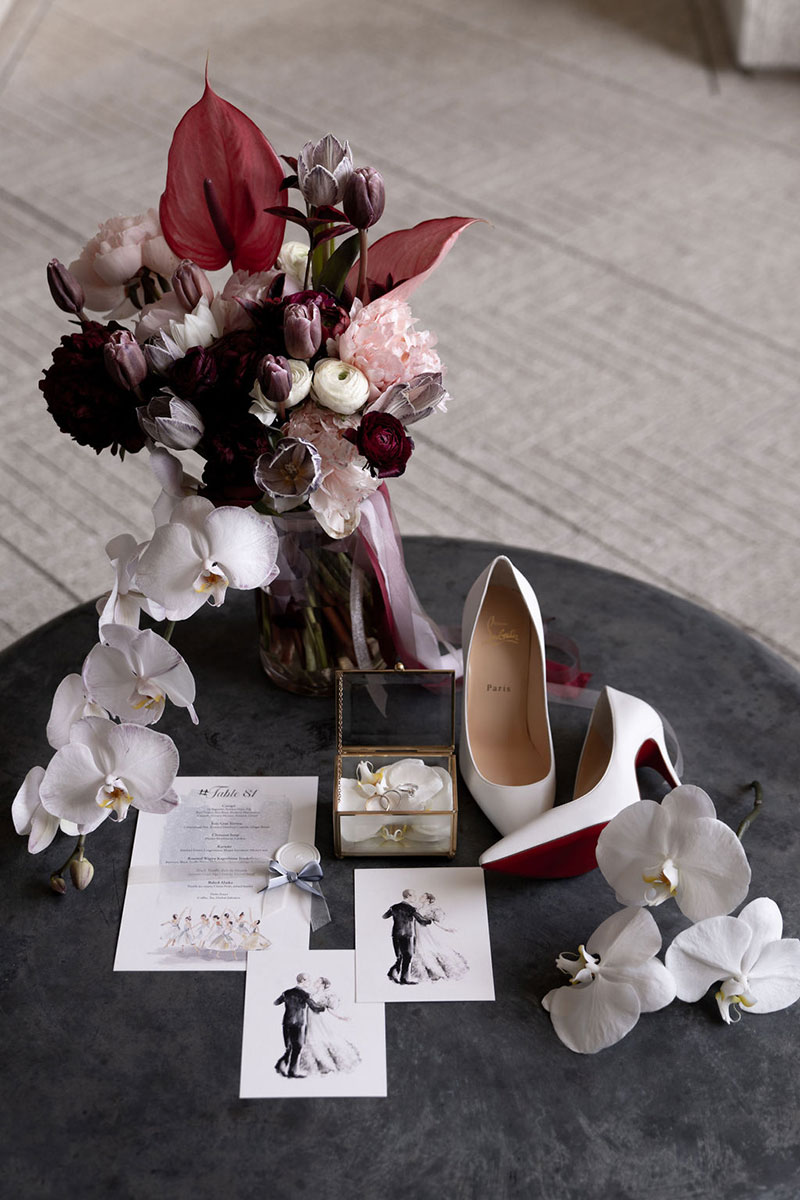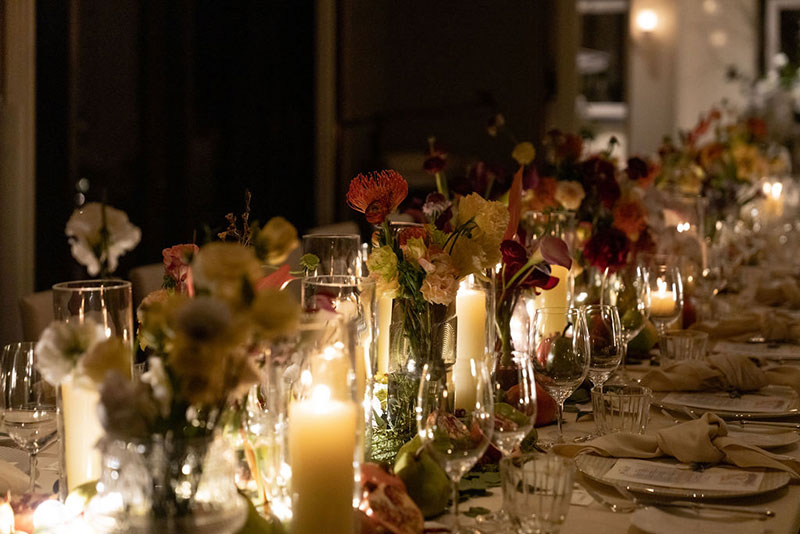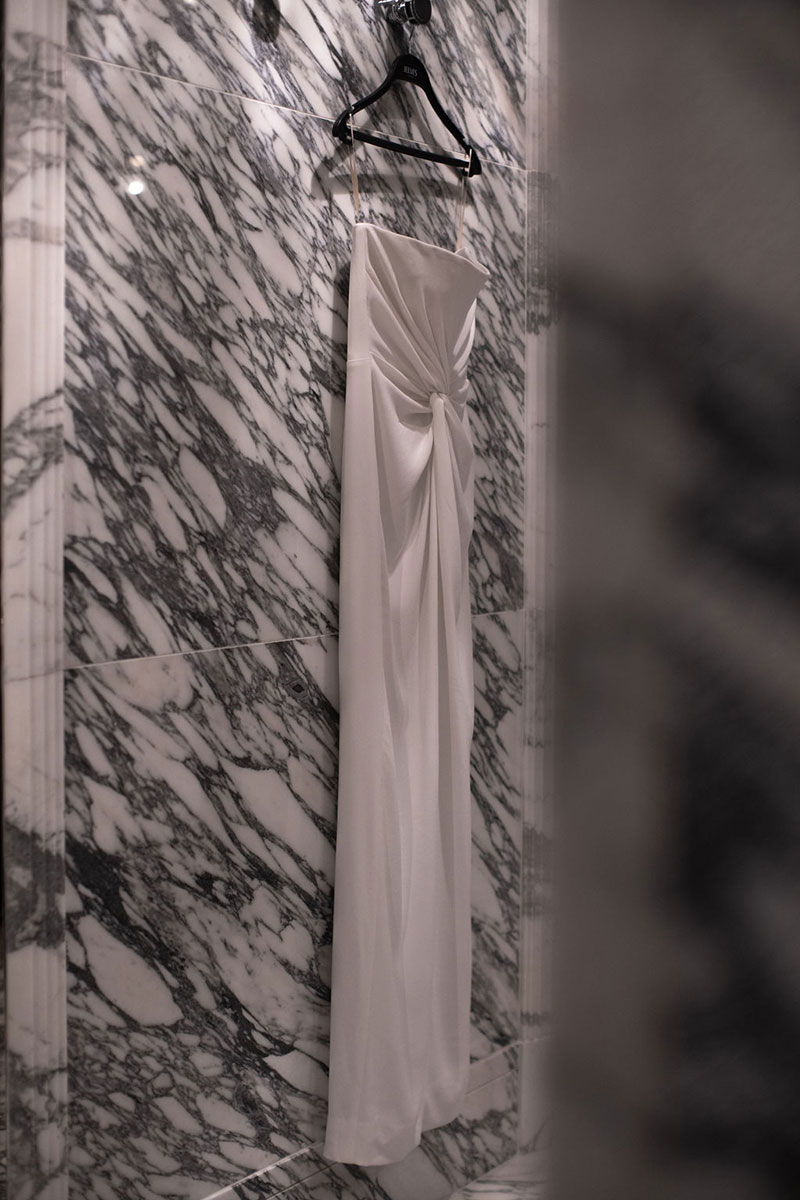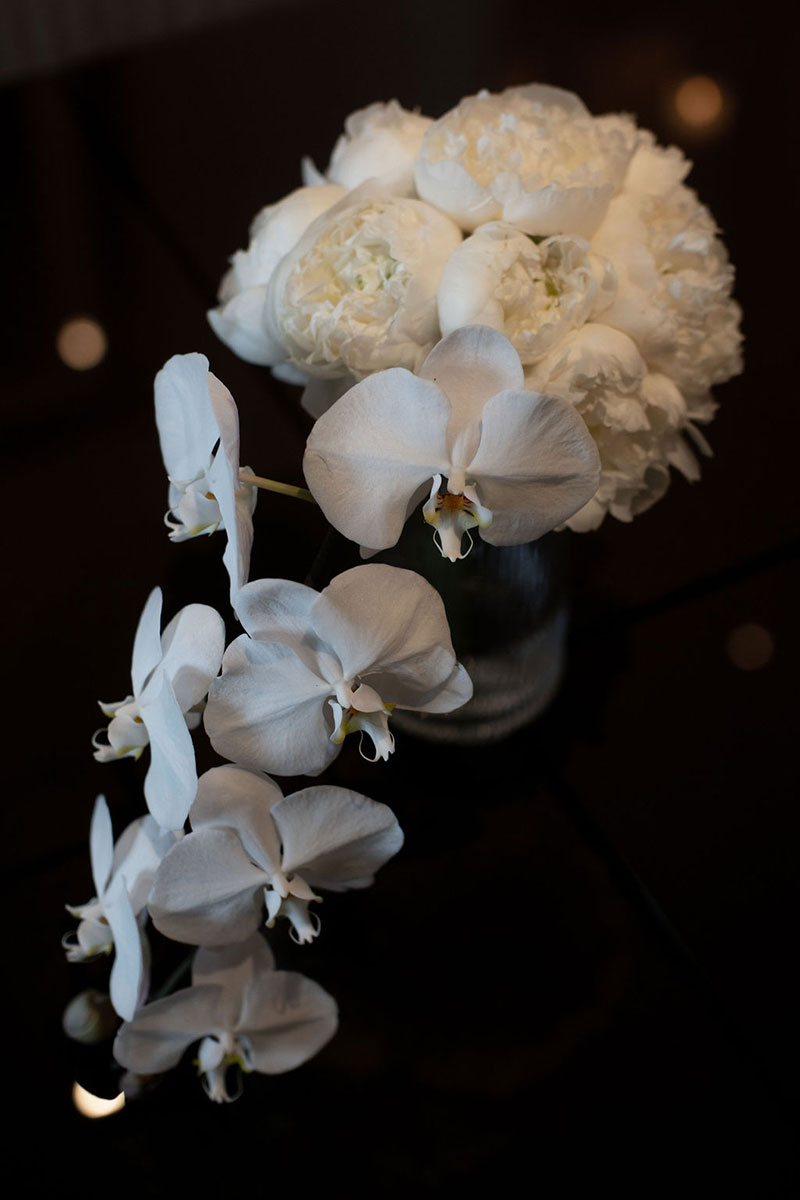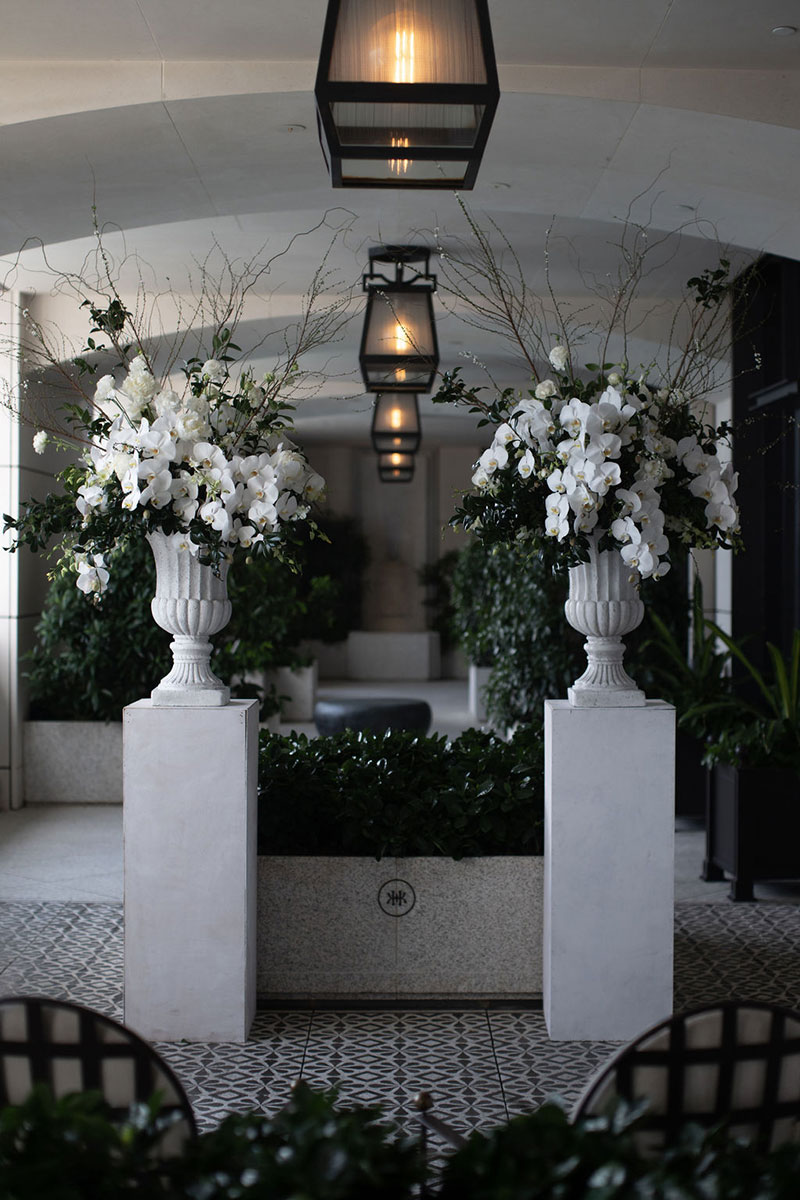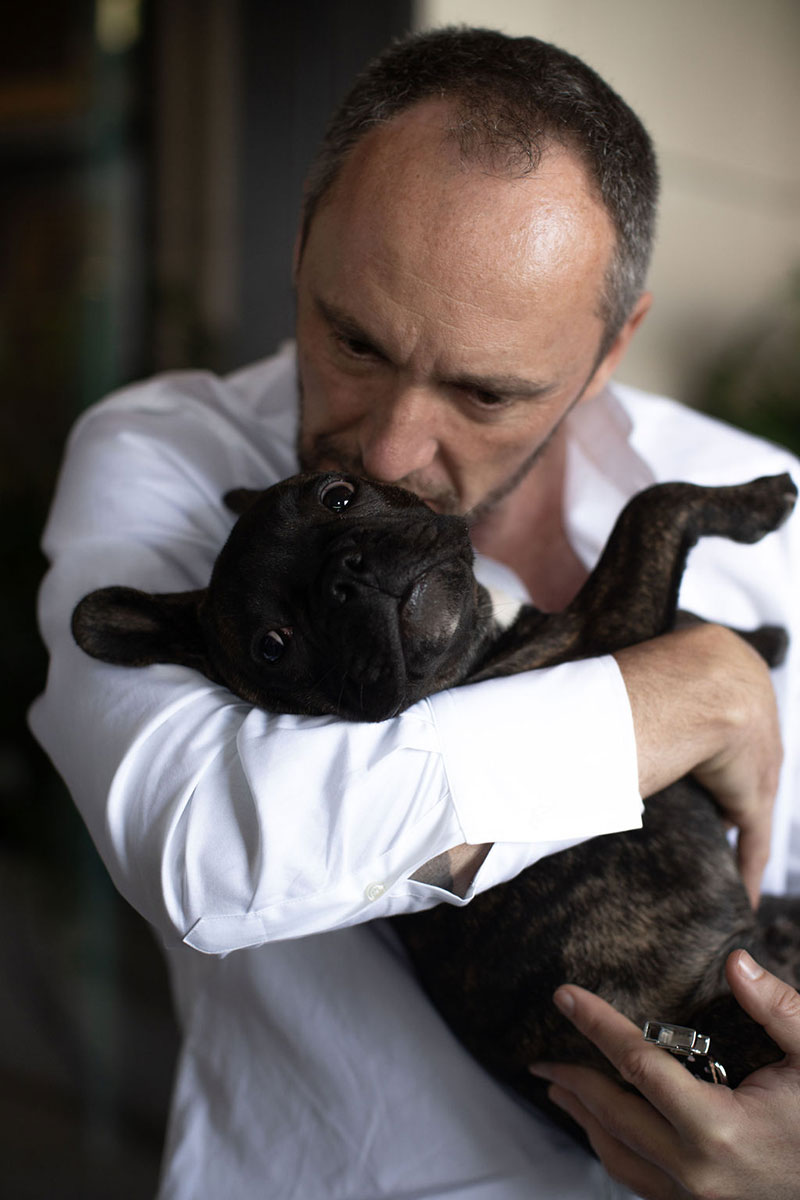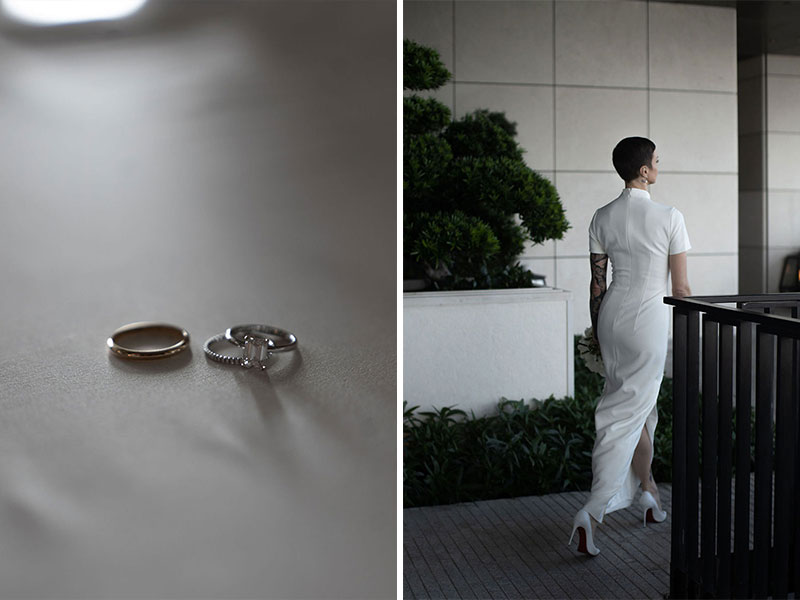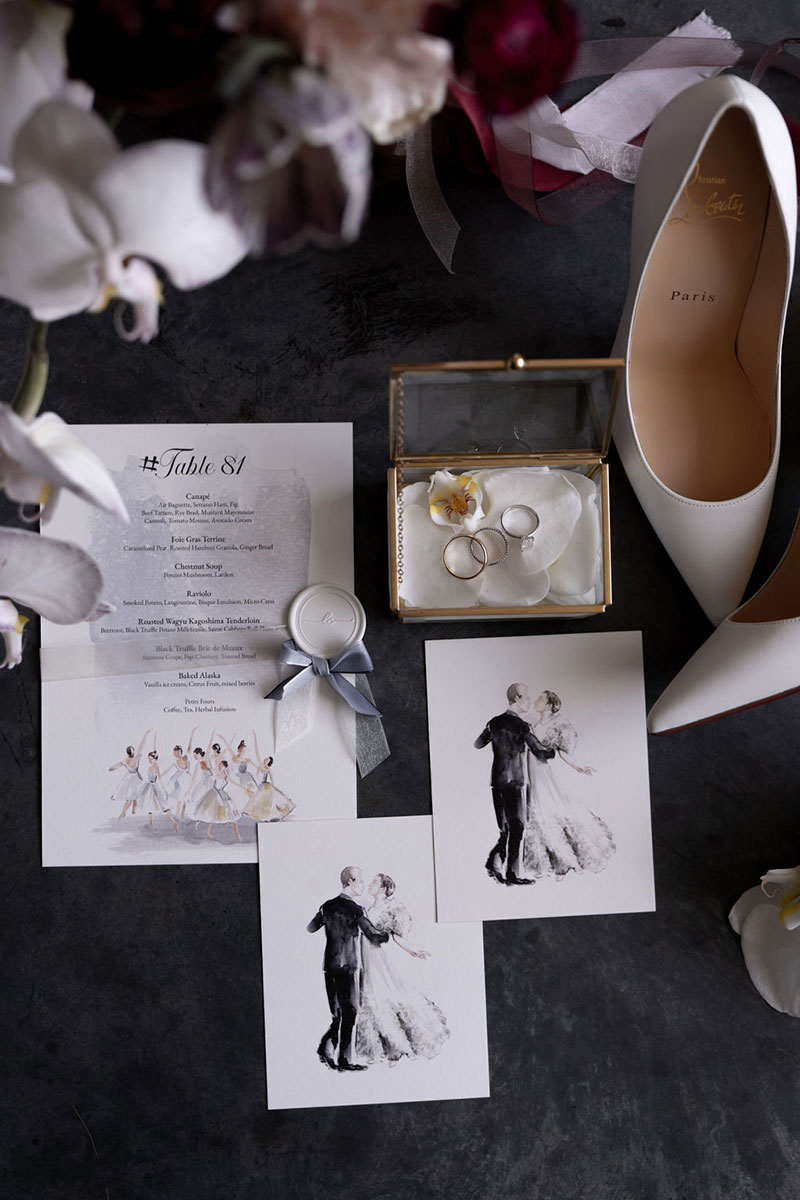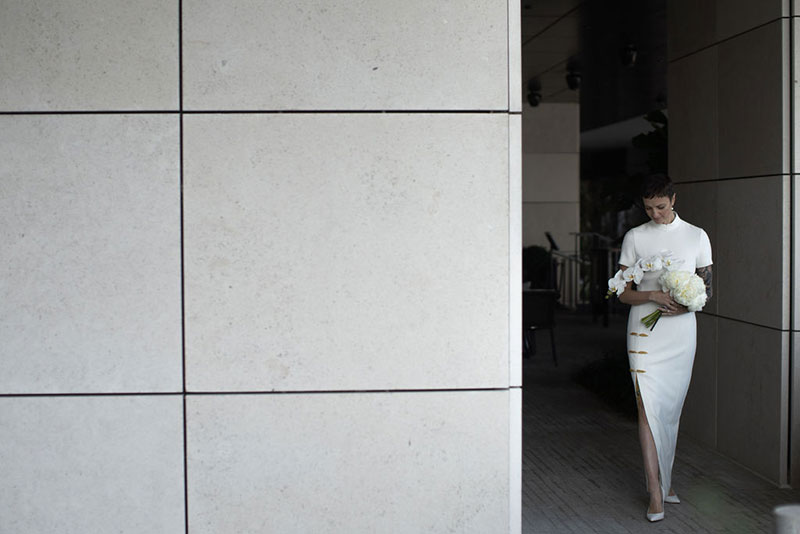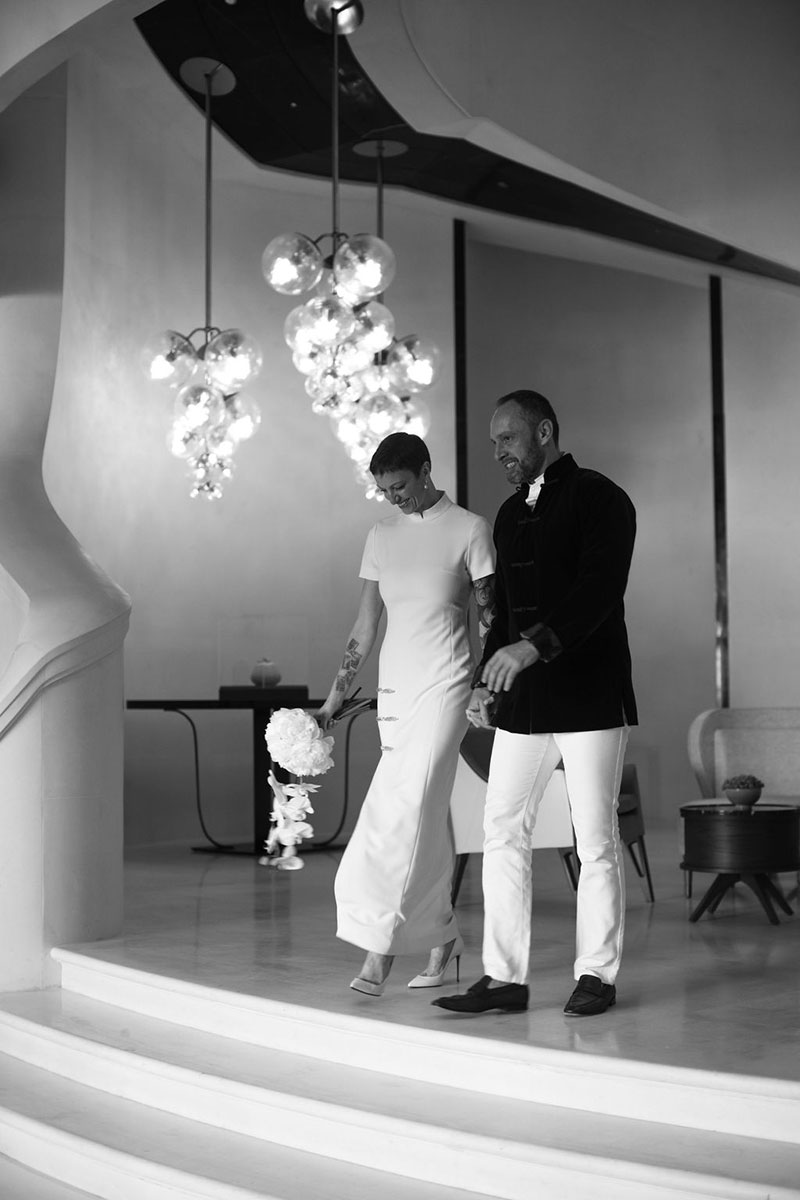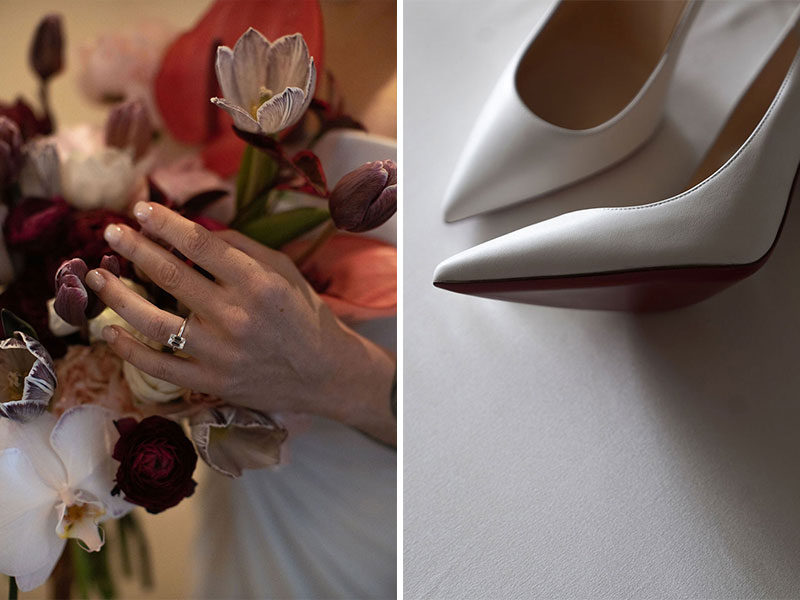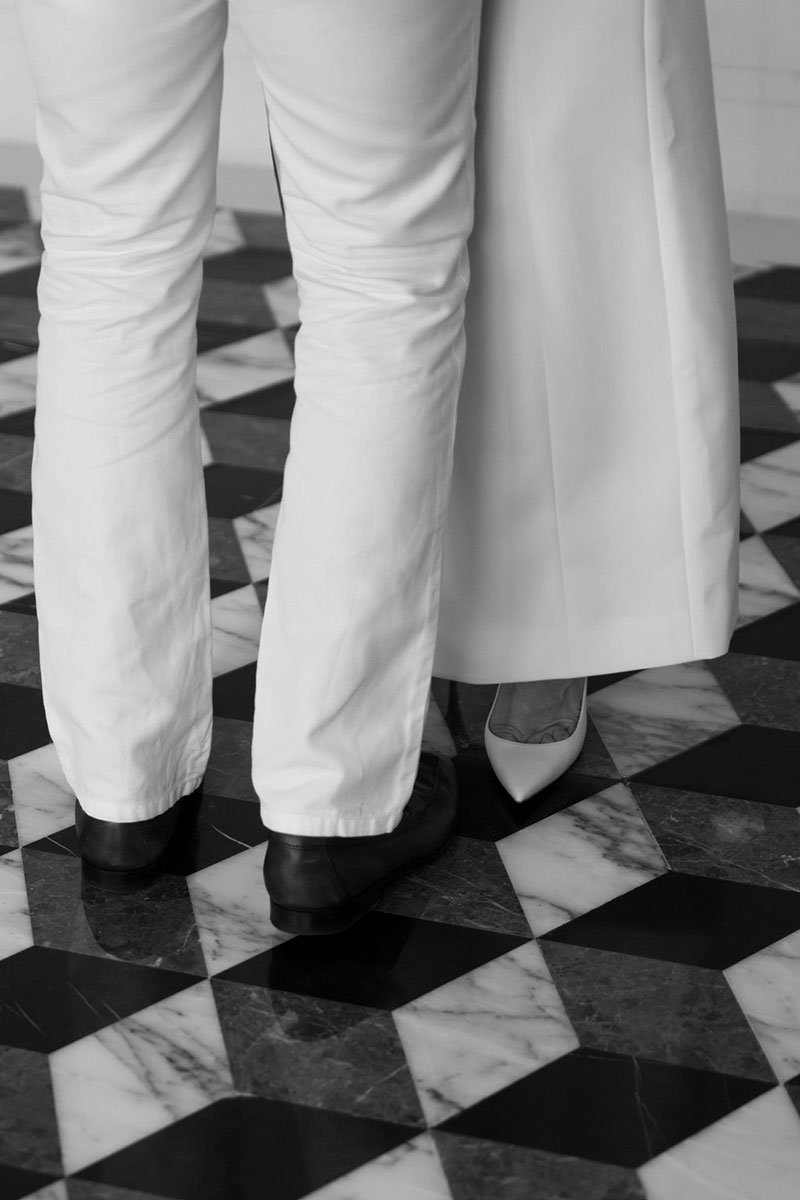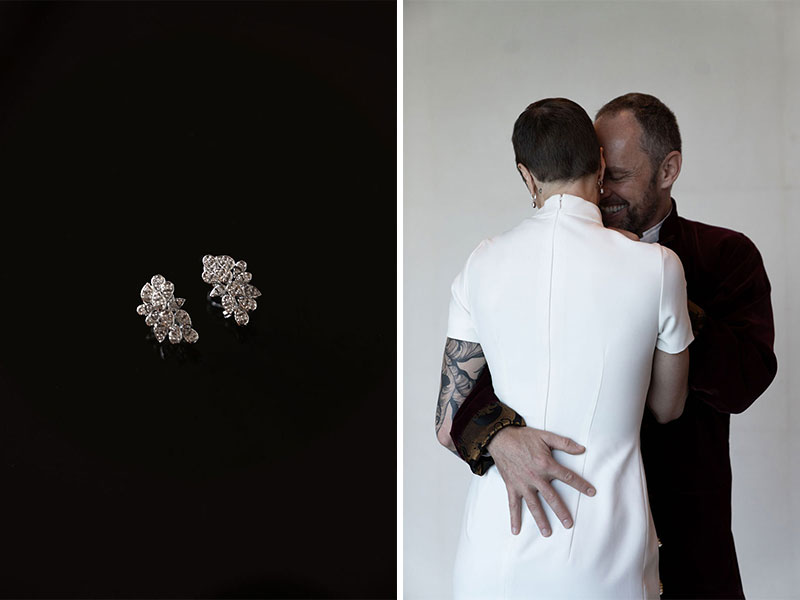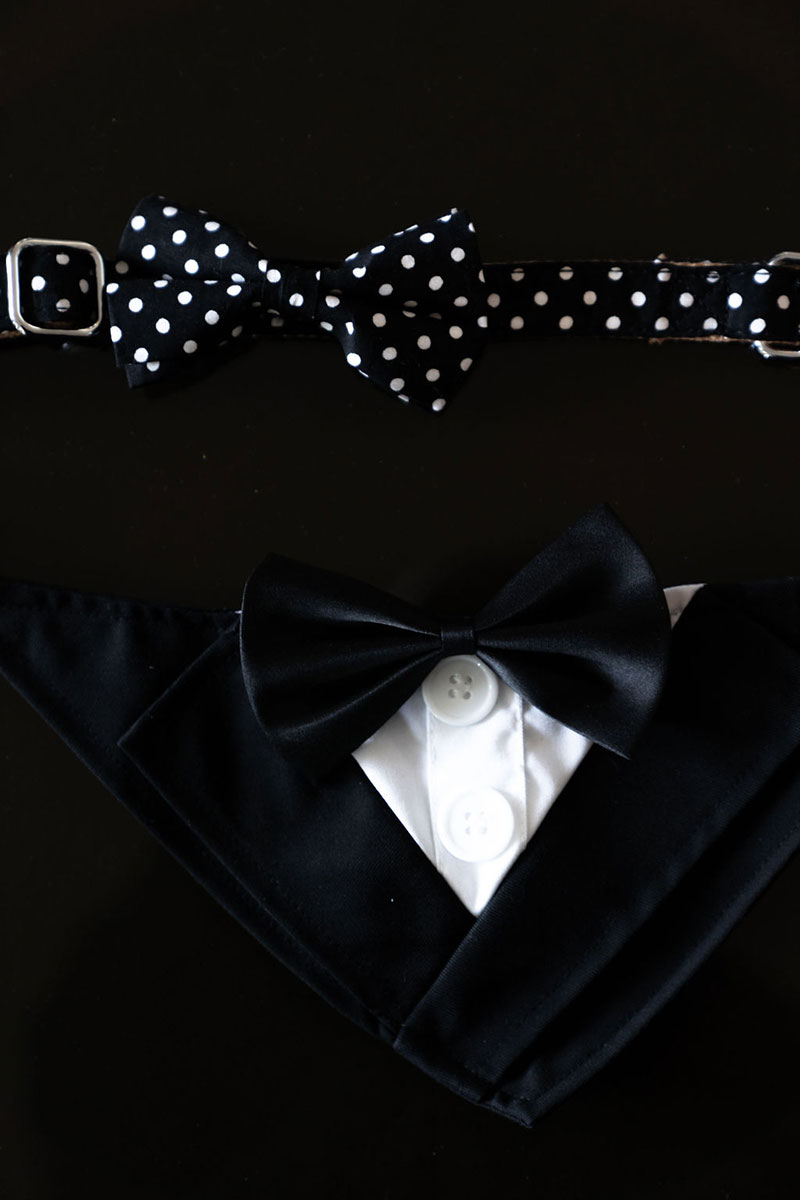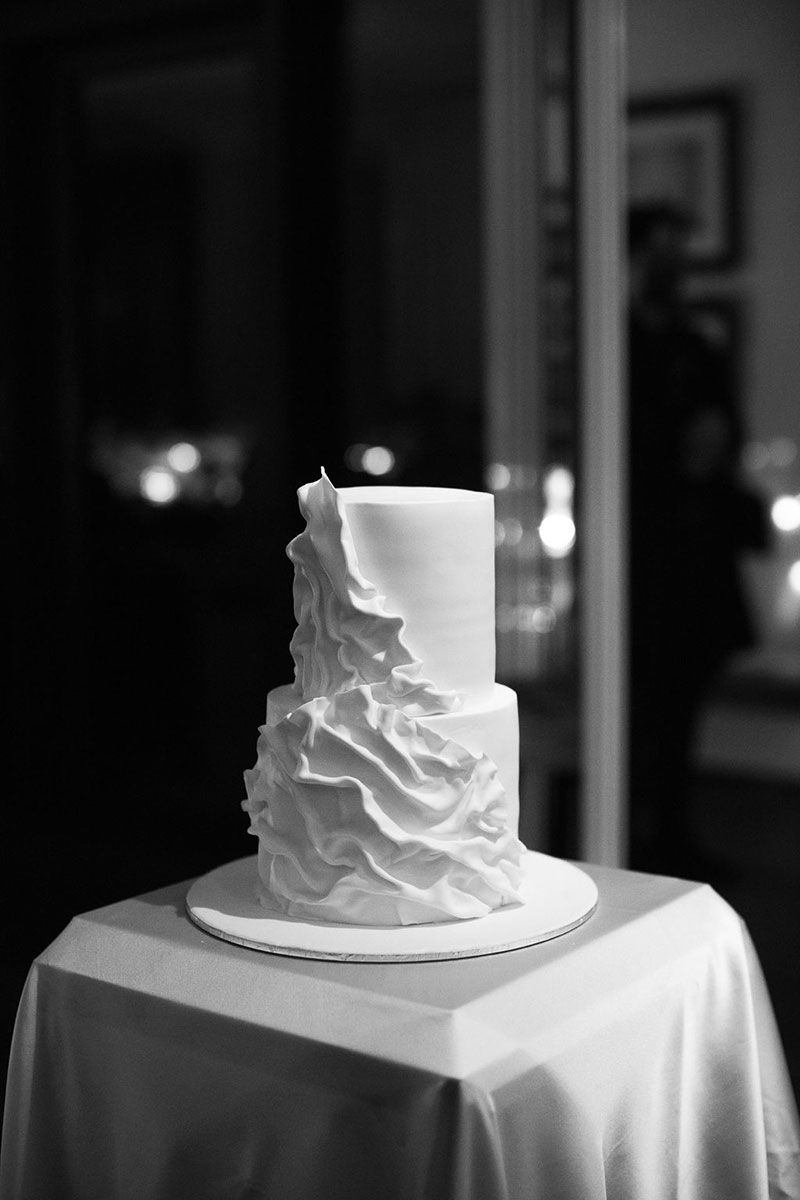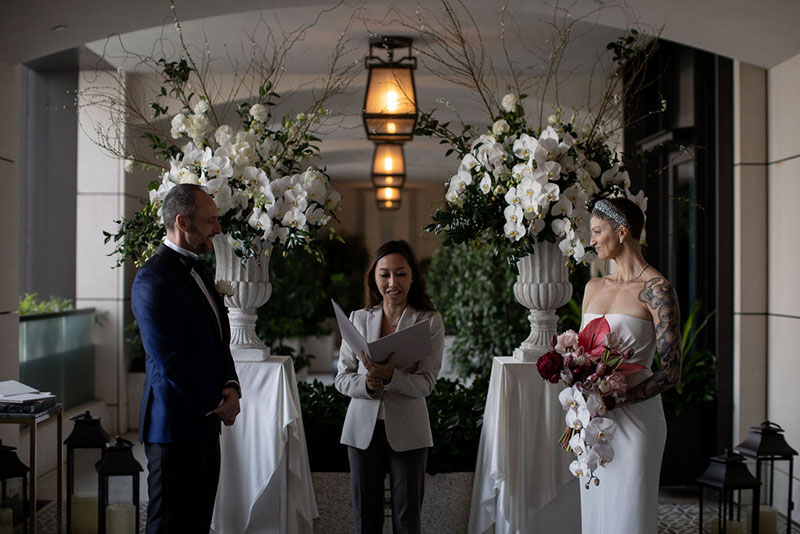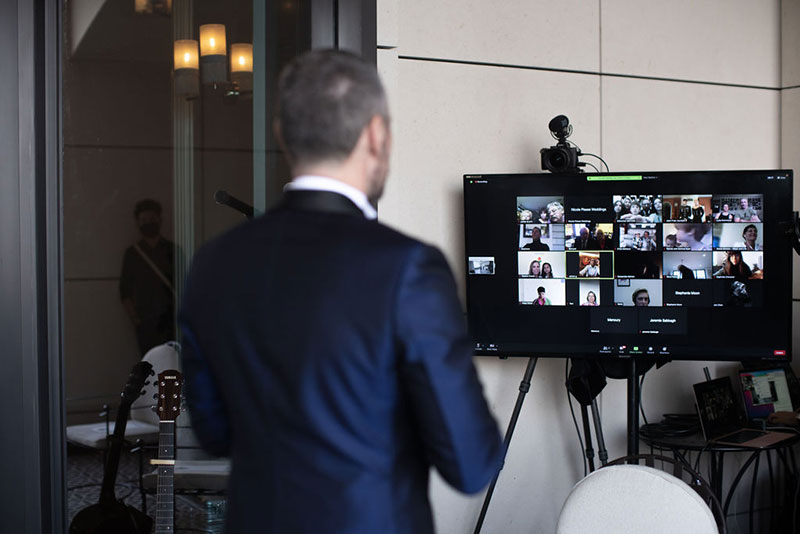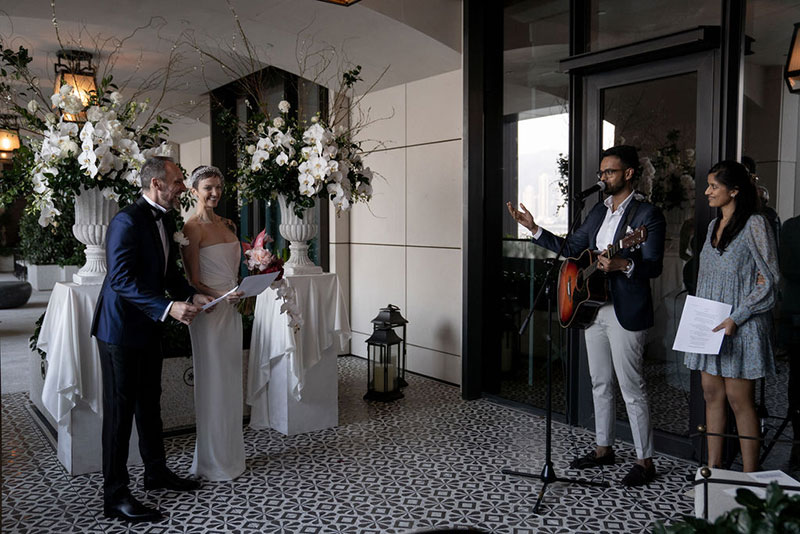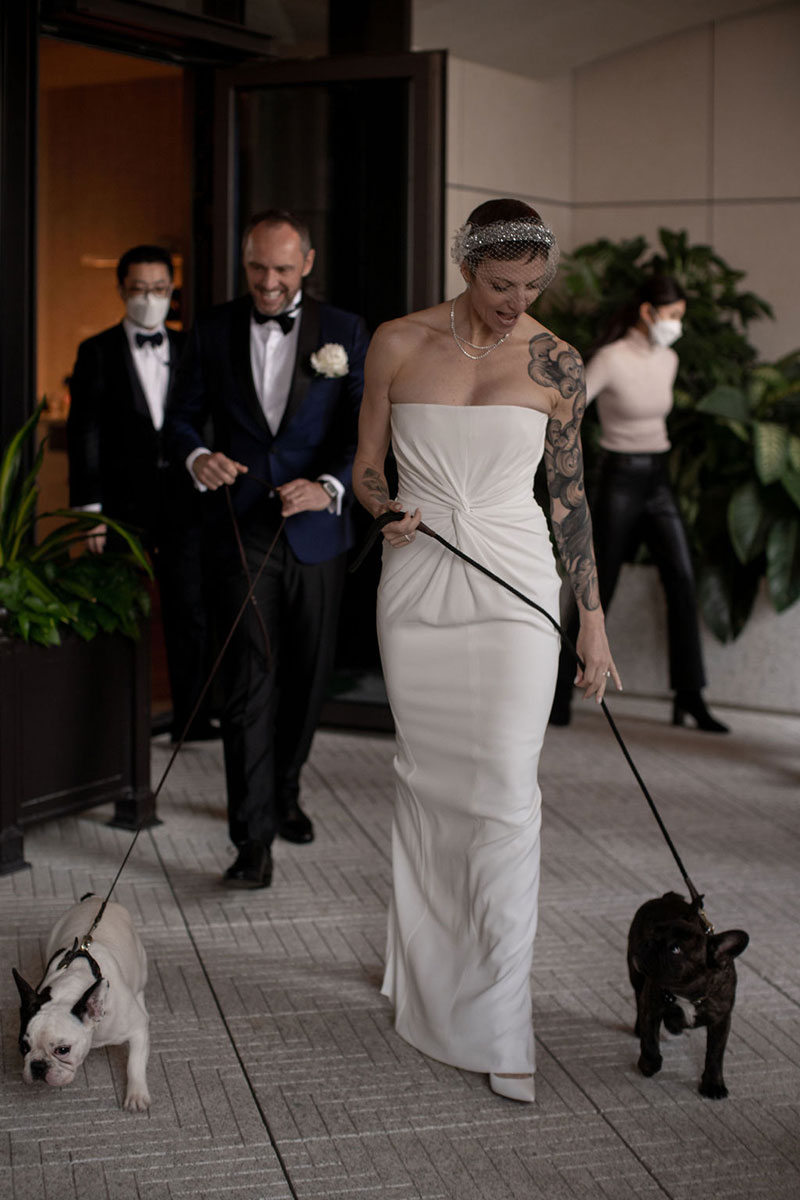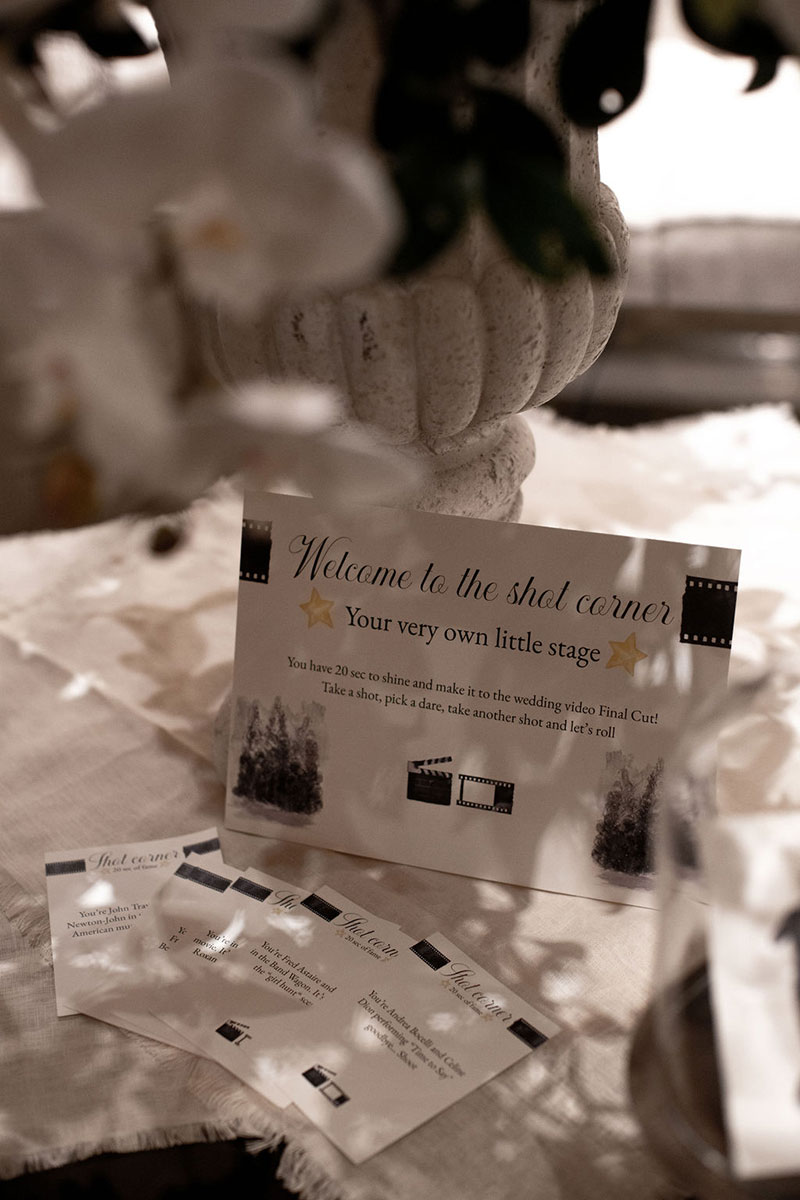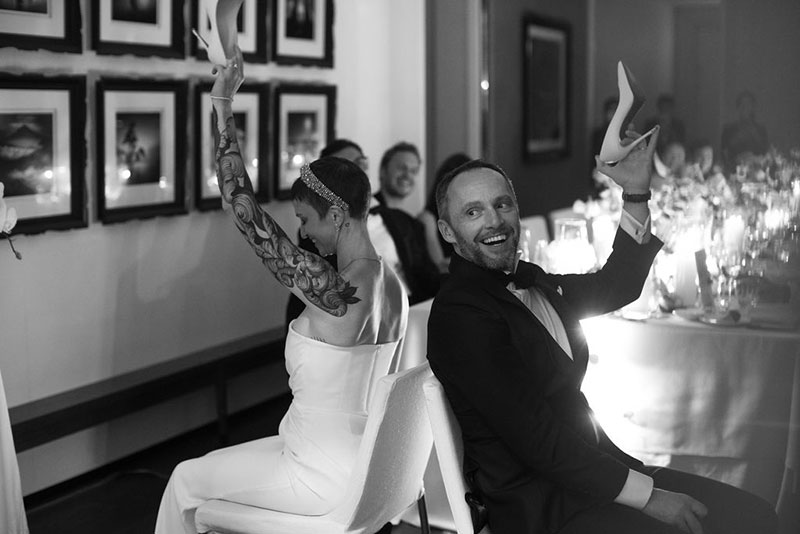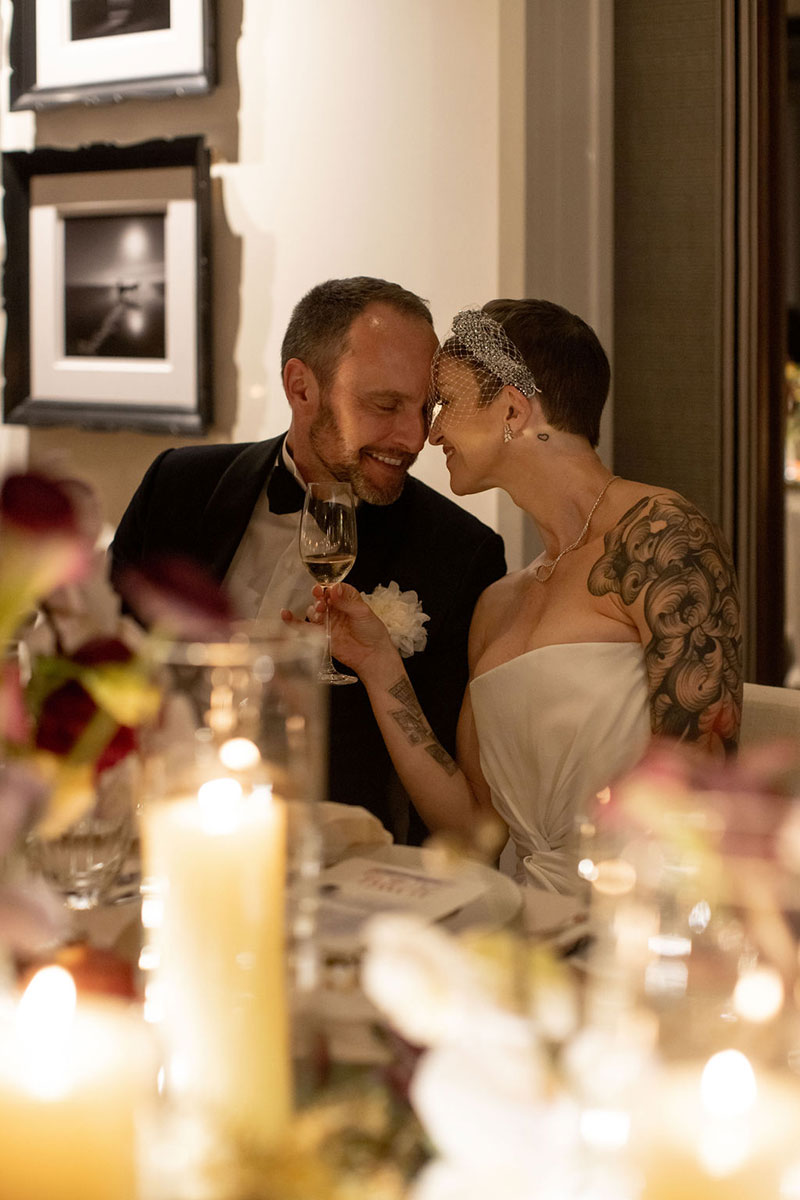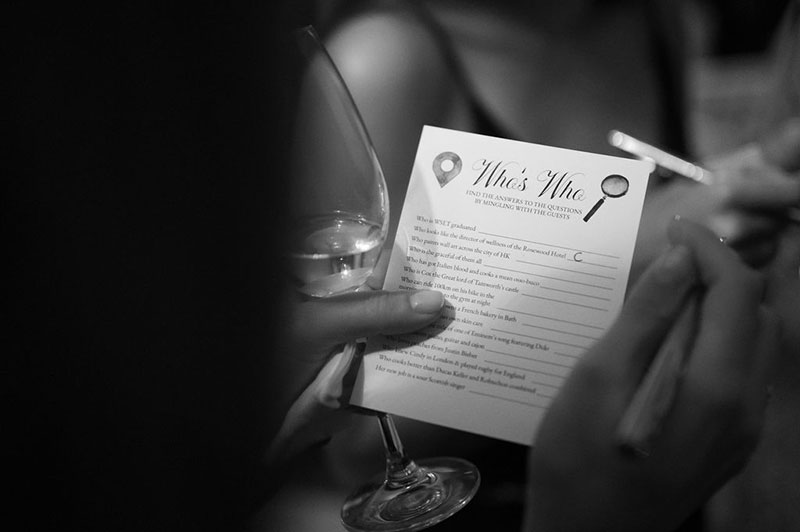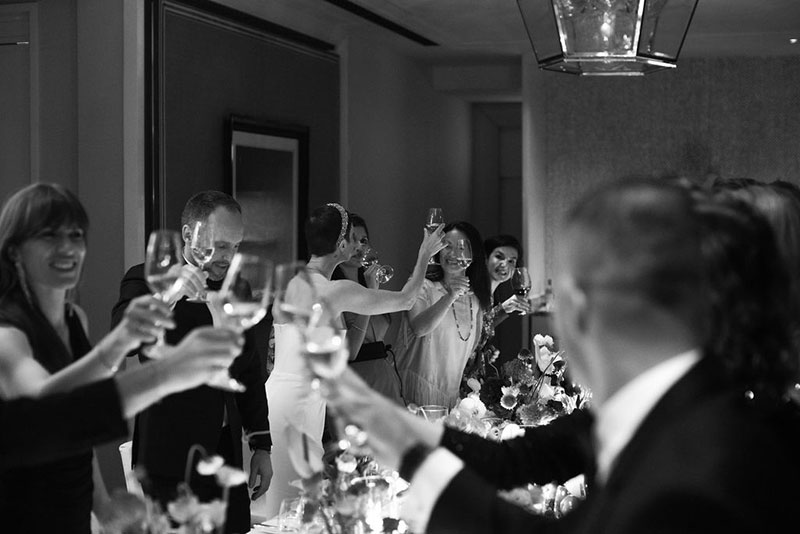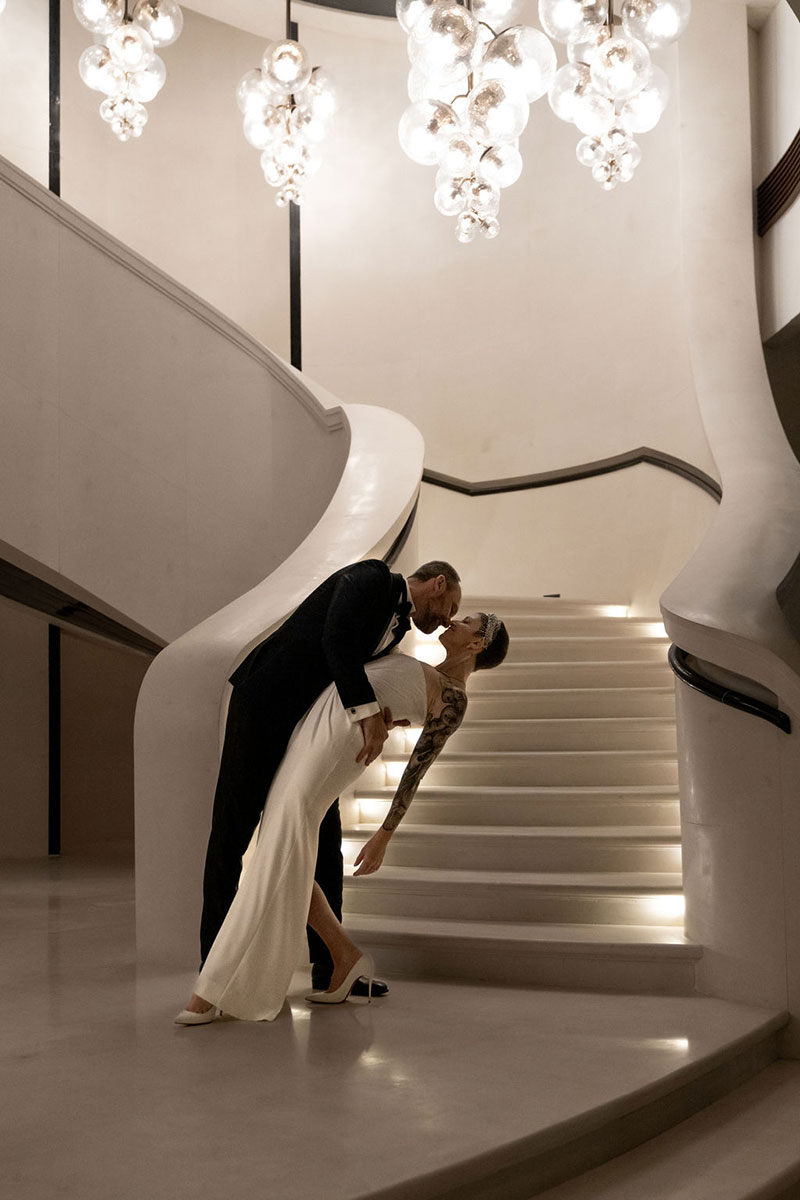 All images are copyright © of Cindy & Yoyo
Venue: Rosewood Hong Kong / Photographer: Yoyo Iuiu Photography / Videographer: Avo Film / Bride's Dresses: The LOFT Bridal, Alex Perry, Shanghai Tang (qipao) / Bride's Shoes: Louboutin / Groom Suit: L&K Bespoke Tailor / Makeup Artist and Hair Stylist: Jen Ho Artistry / Florist: Dear Monday / Accessories:  A.B. Ellie (earrings), Lelet NY (hairpiece), Cartier (rings) / Stationery: Pirate TB / Save the Date Cards: Rahul Khater / Cake: Weddings with a Bow / Livestreamer: HC Chan Photography / Celebrant Amy Pan / Bride: Cindy Jourdain / Groom: Laurent Sola / Wedding Styling & Planner: Nicole Please Weddings / Bride: @Cindy / Groom: @Laurent
For more wedding vendors, visit our Directory and Venue Gallery!