Cherry and Kevin are a sporty couple so it was natural for them to add some of their favorite sports–golf and paddling–into their engagement shoot. They also included their dog, Rex, whom they frequently hang out with and take on walks and side trips away from the busy city. Aside from showcasing their sporty side, Cherry and Kevin also took some romantic shots in modern attires. Jeff Lee, the couple's photographer shares that couples usually ask him now to highlight their personalities in their pre-wedding photos. He advises couples to do when they often do, go where they often go, and let the photographer find the best way to capture these moments. Your photographer can make turn these everyday occurrences into magical moments. Come and see the rest of Cherry and Kevin's photos below.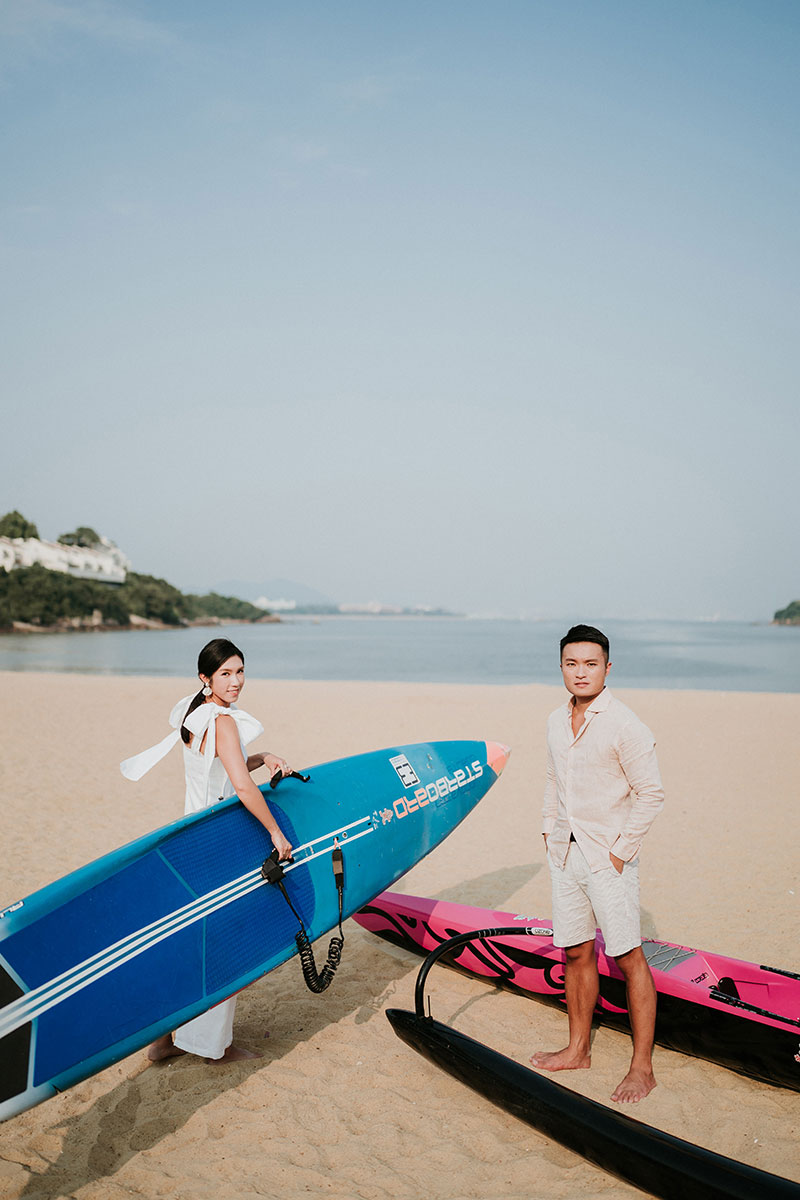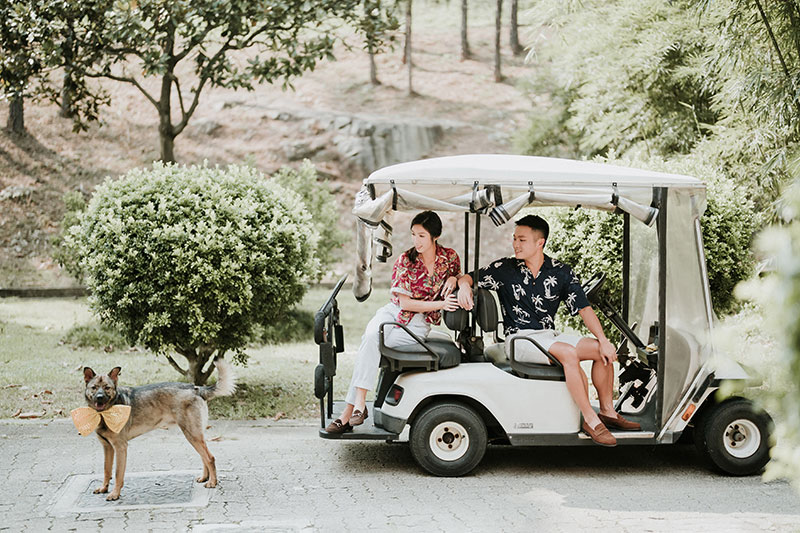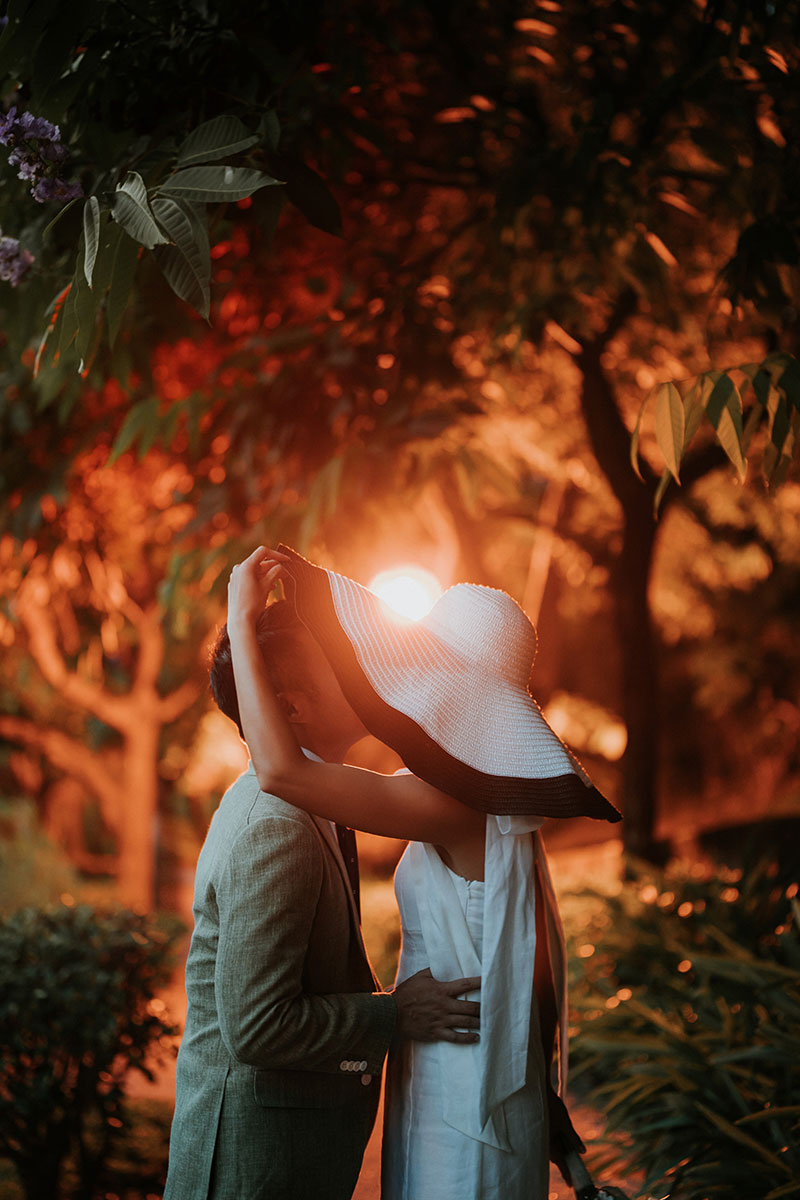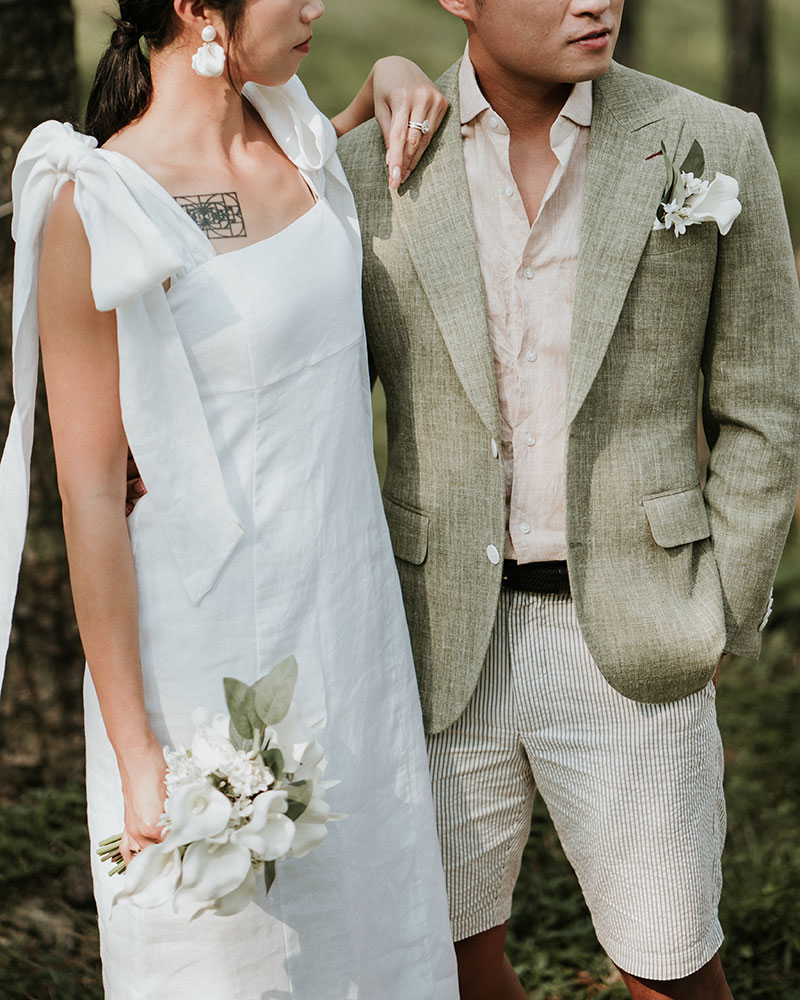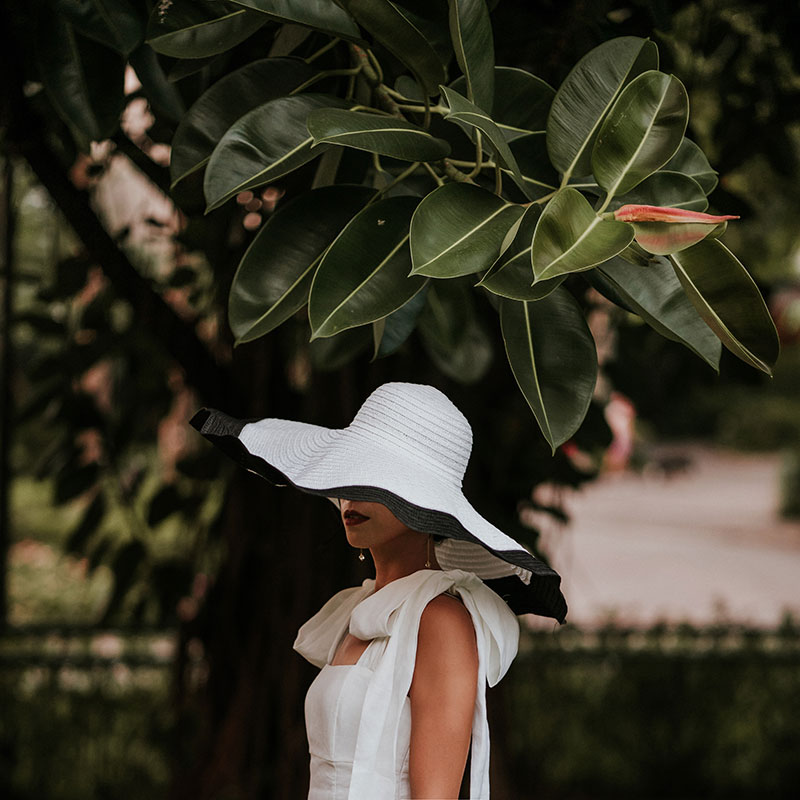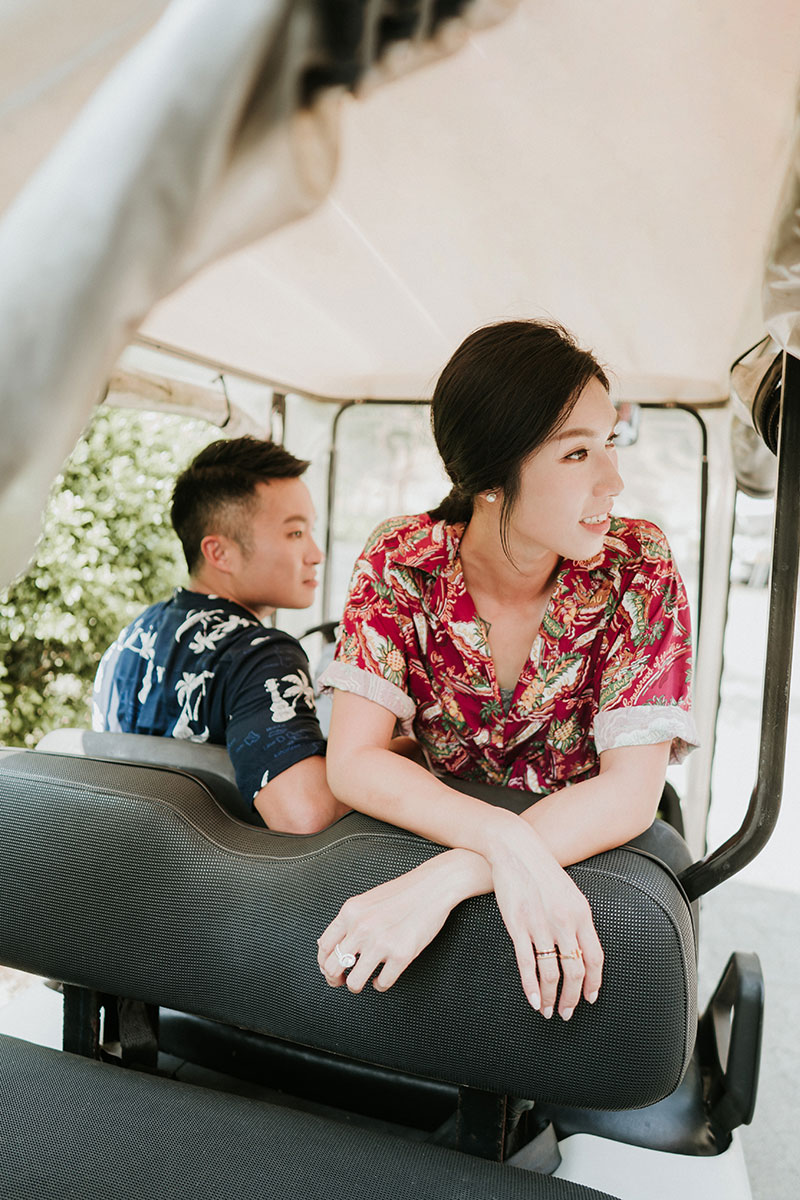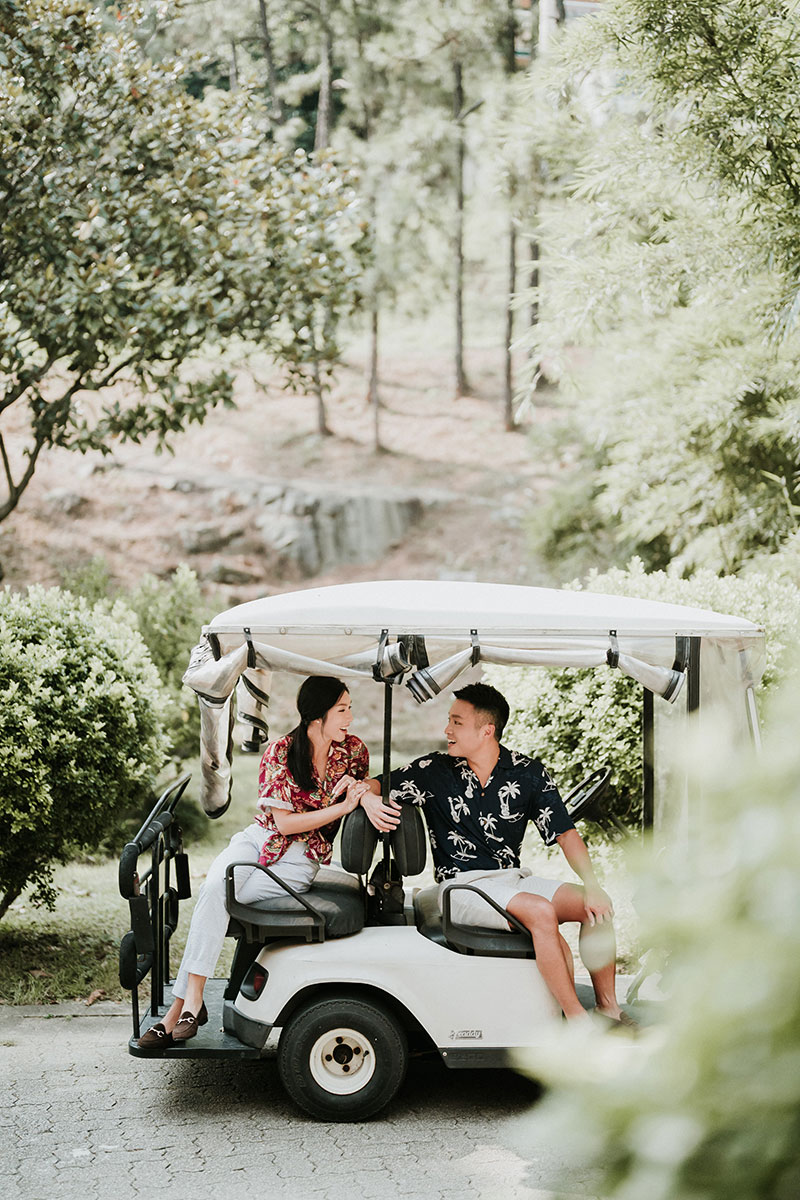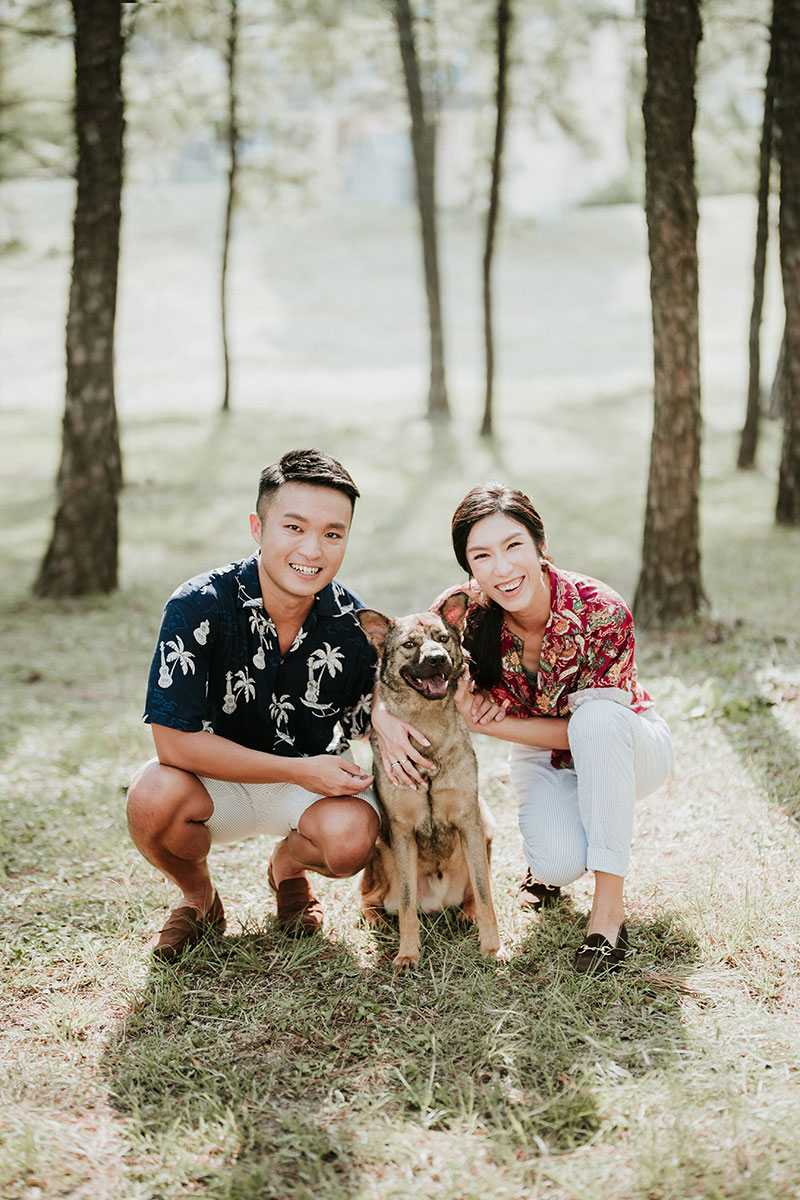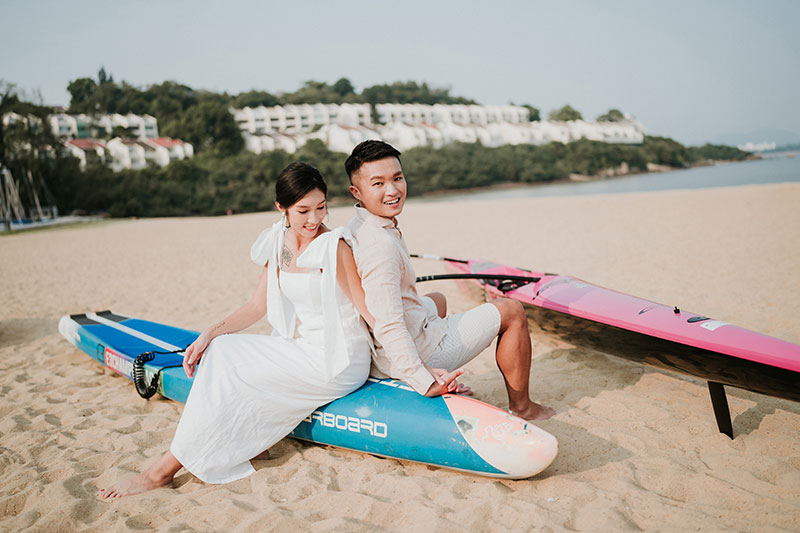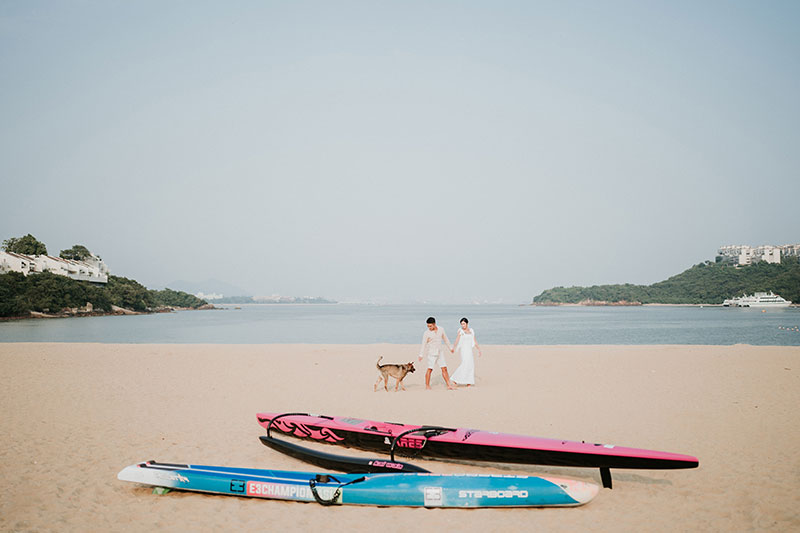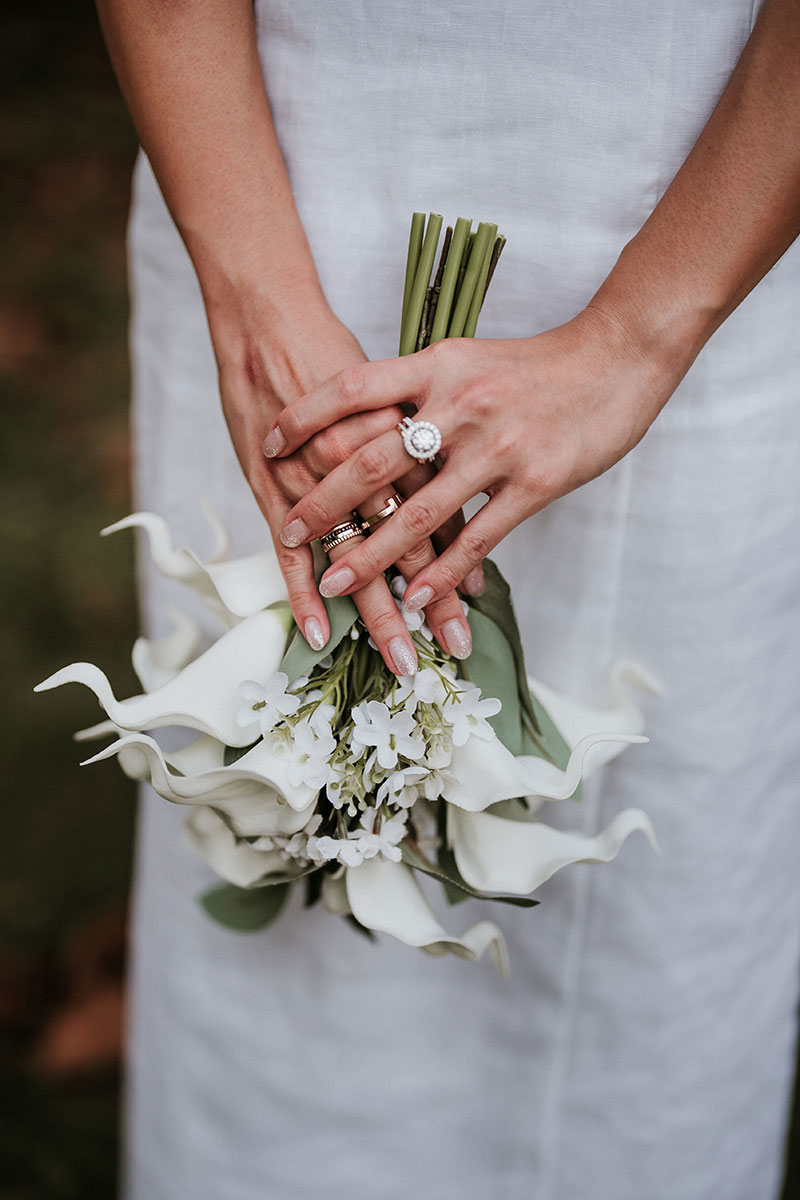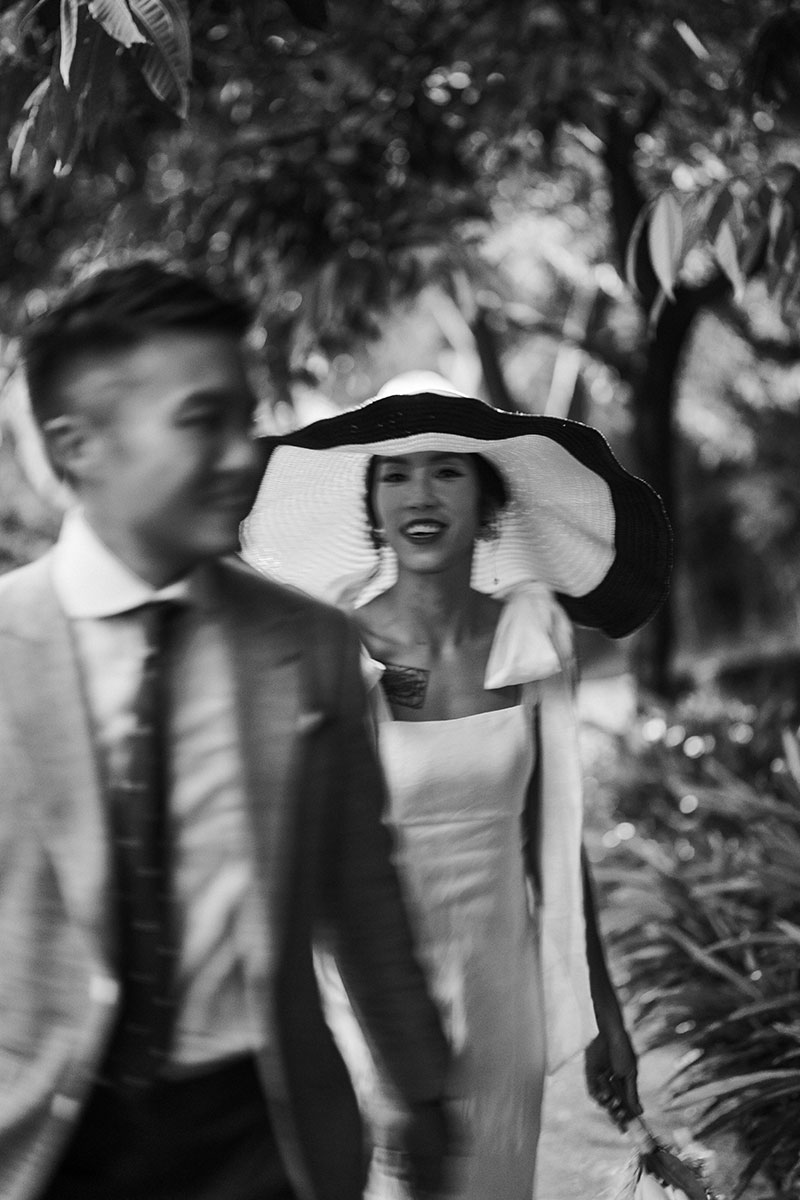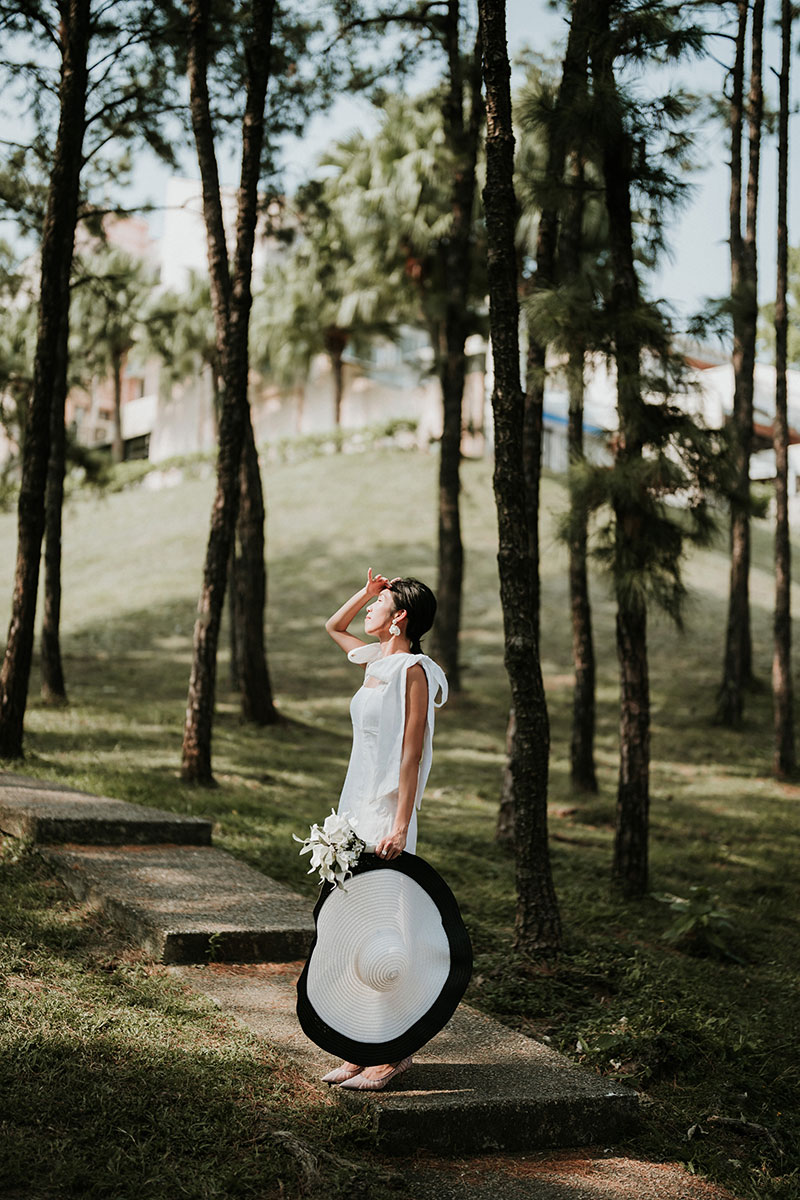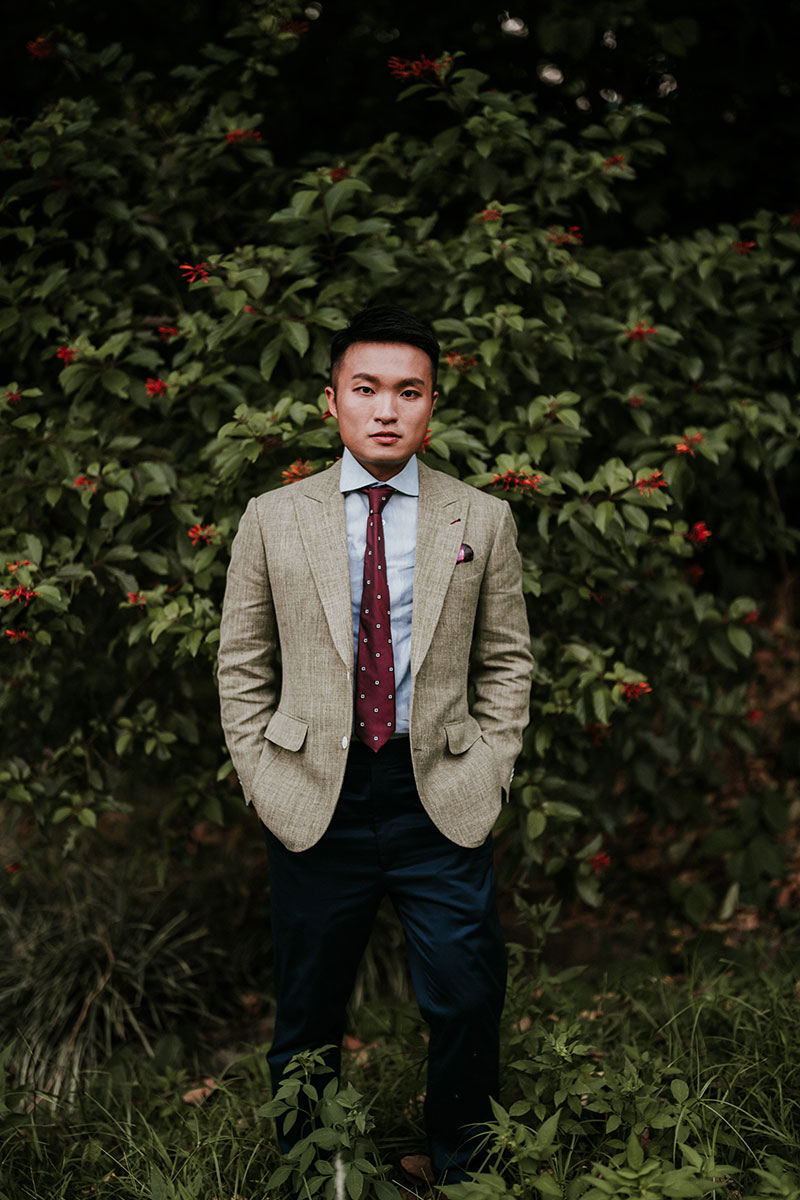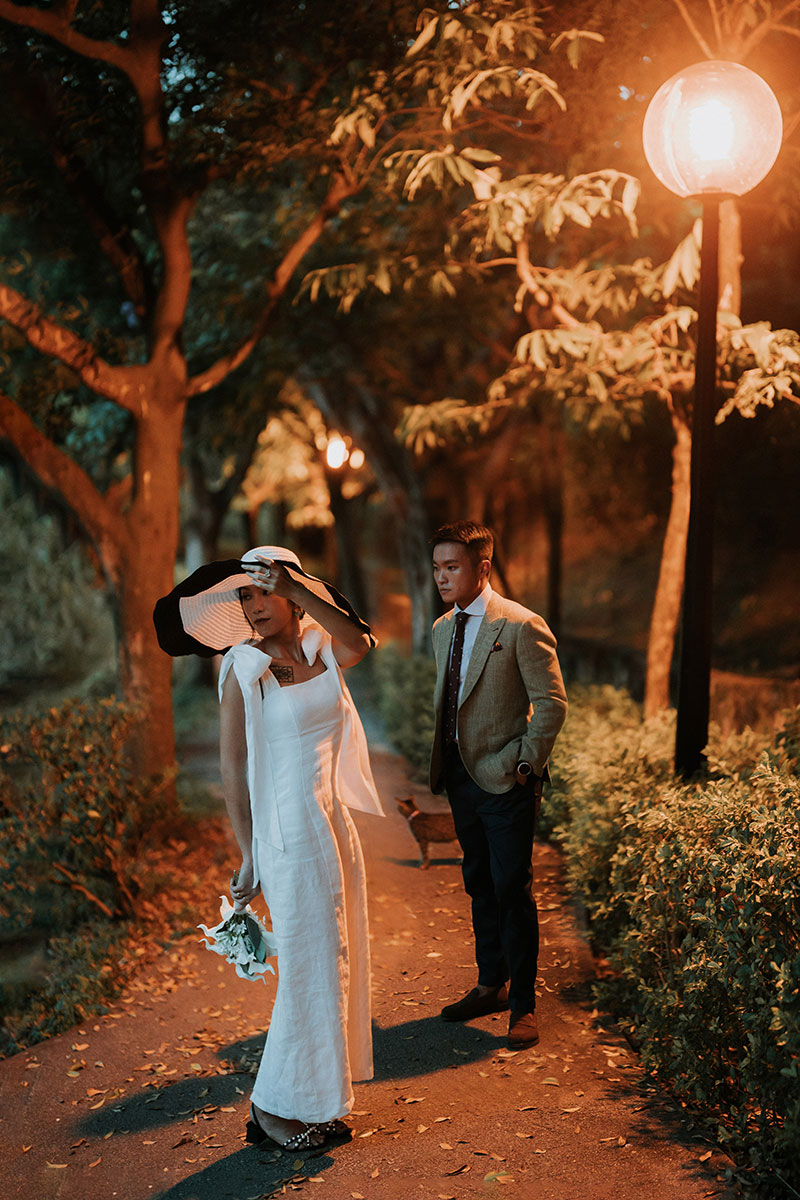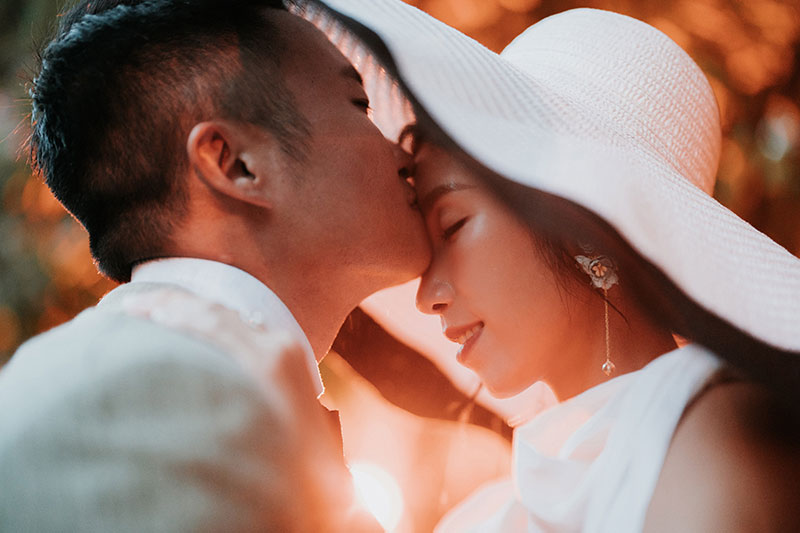 Photographer: Jeff Lee Pictures / Makeup Artist: Miss Mi Makeup / Suit: Fascino Bespoke
For more wedding vendors, visit our Directory and Venue Gallery!