The ceremony venue is one of the first, if not the first, details a newly engaged couple books. It's a crucial wedding detail, hence, asking all the right questions is important before making a reservation. You want to make sure you've covered all the details, even the smallest ones, before setting things in stone. Today, we've come up with a list of questions you should ask your potential ceremony venues. It may seem like a lengthy list, but trust us, it's worth it!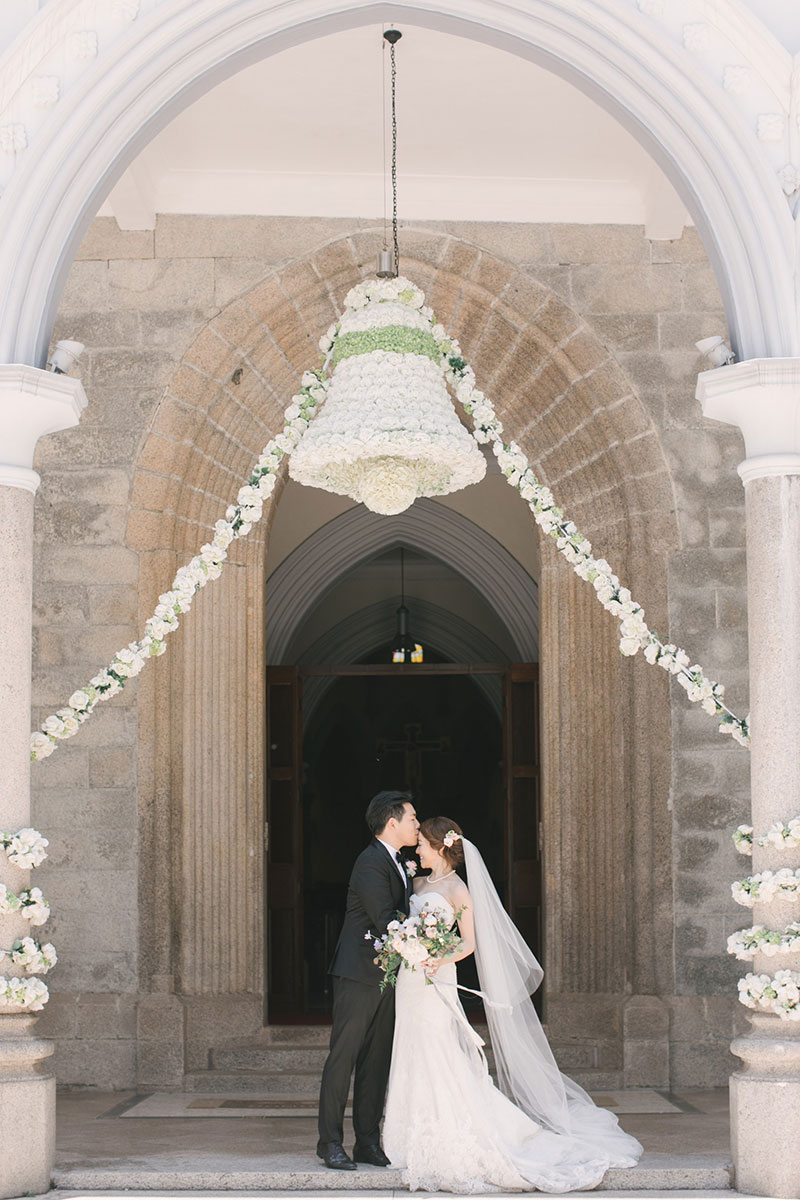 [From: A Wonderful White Cathedral Wedding / Photo: Belle & Olive]
1) What dates and times are available?
2) What is the capacity of the venue?
3) How far in advance do we have to book?
4) What is the ceremony venue rate? Is there a discount for off-season dates or weekdays?
5) Is there a contingency plan or back up location?
If the venue is outdoors, you wan't to have an alternative in case the weather doesn't cooperate.
6) Will there be any other events or weddings going on on the same day?
Some ceremony venues only allow one wedding per day, others allow many weddings, one after the other. If you have a venue that holds multiple weddings in a day and you're at the tail end, there's a possibility your ceremony will start late.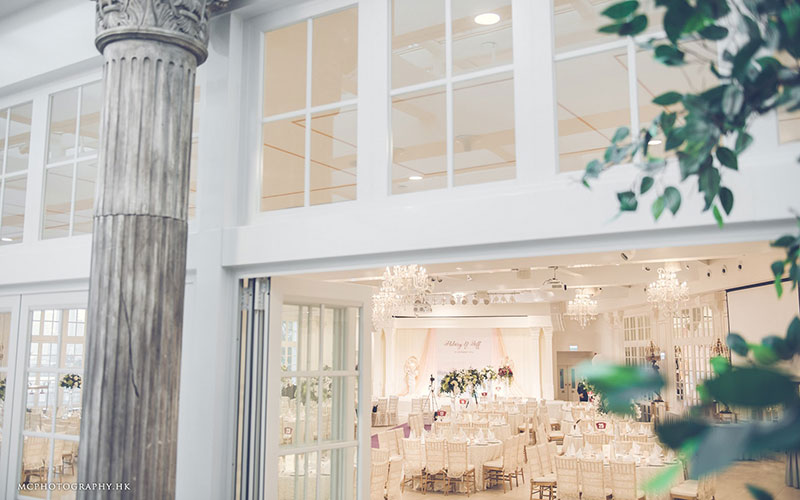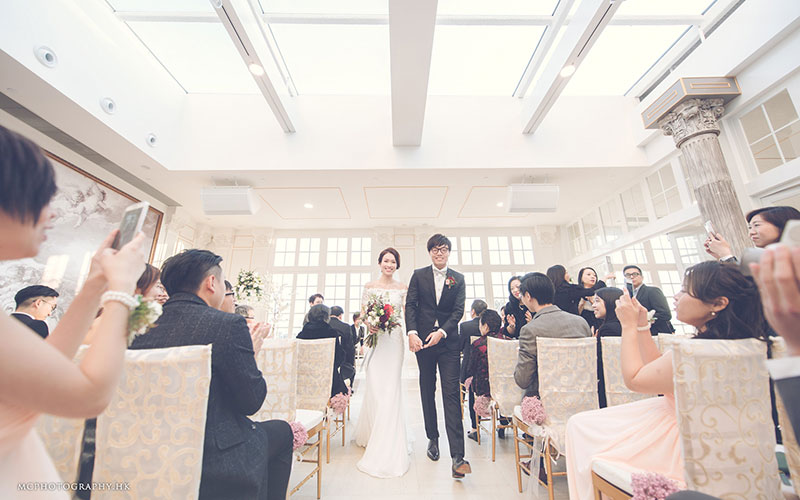 [From: Elegant All-White Wedding at the Glass Pavilion / Photo: MC Photography]
7) How many hours do we have to use the venue? Is there a fee for extended hours? If yes, how much?
8) Can people stand at the back if there are no more seats?
9) Are there toilets nearby?
If the venue is outdoors, check where the nearest lavatory is and if it's within a convenient distance.
10) Is there a dress code?
Some venues adhere to strict dress codes. Check this early so you can remind your guests.
11) If we book musicians from outside, are there are guidelines or music restrictions?
12) Are there photography and videography restrictions?
Some venues may be strict about the areas photographer and videographers position themselves in to take footage, especially for drones.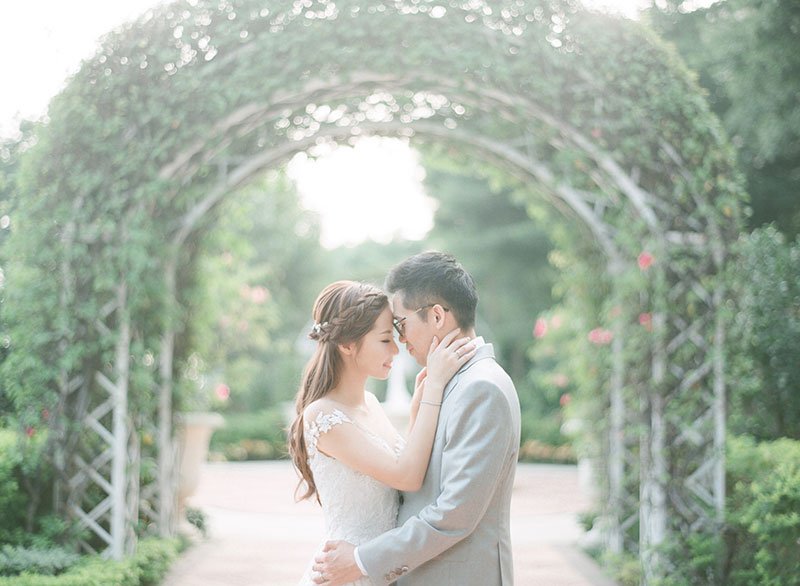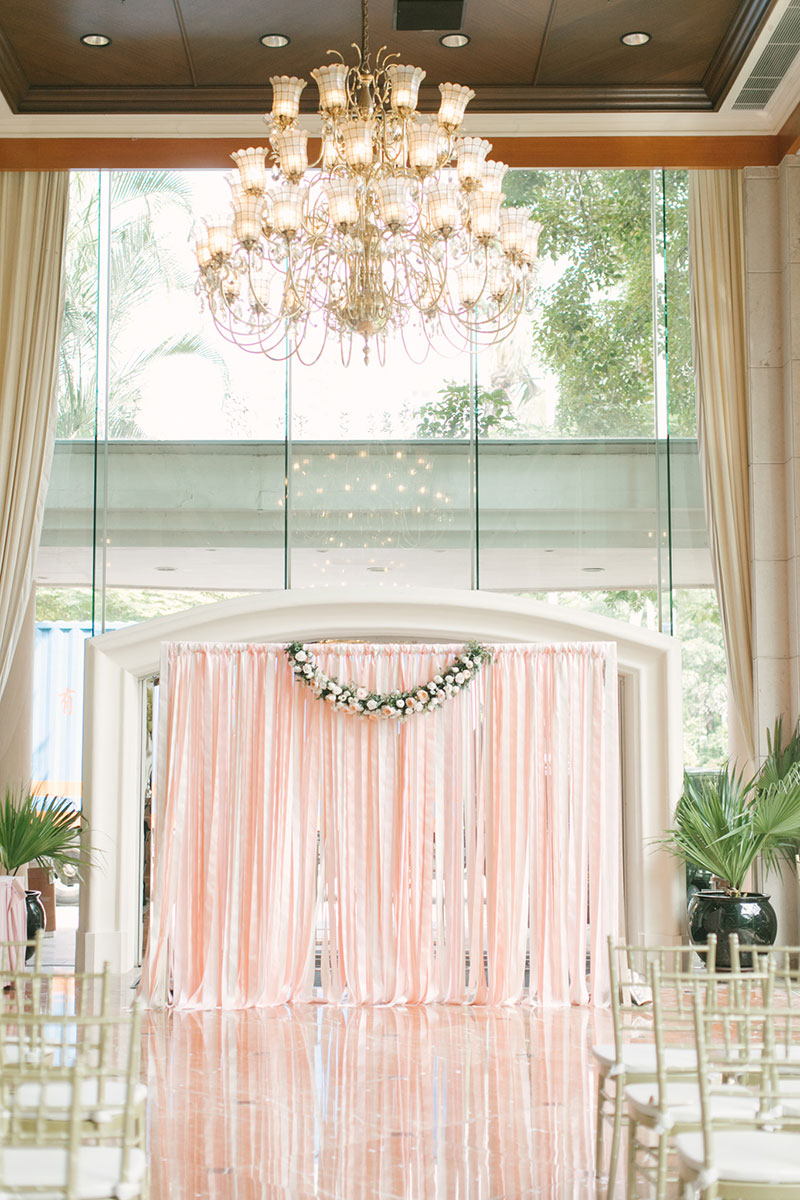 [From: Classic Romantic Wedding at Hong Kong Gold Coast / Photo: Belle & Olive]
13) Does the booking rate include any decorations? If not, and we book from outside, are there are guidelines for the decorations?
14) Is there parking space available? If yes, what is the capacity?
15) Is parking space complimentary or will the guests still need to pay a fee? If they need to pay, how much is the fee?
16) Do you offer valet parking services? How much is the fee?
17) What are the payment modes and arrangements?
Ask how much deposit is required upon reservation and check the schedule of the next payments. Also check the possible modes of payment so you can prepare for this accordingly.
18) Will you serve refreshments? If yes, when will you start to serve refreshments, before or after the ceremony?
Some couples serve cocktails or drinks, especially if the ceremony venue is outdoors and the weather is hot.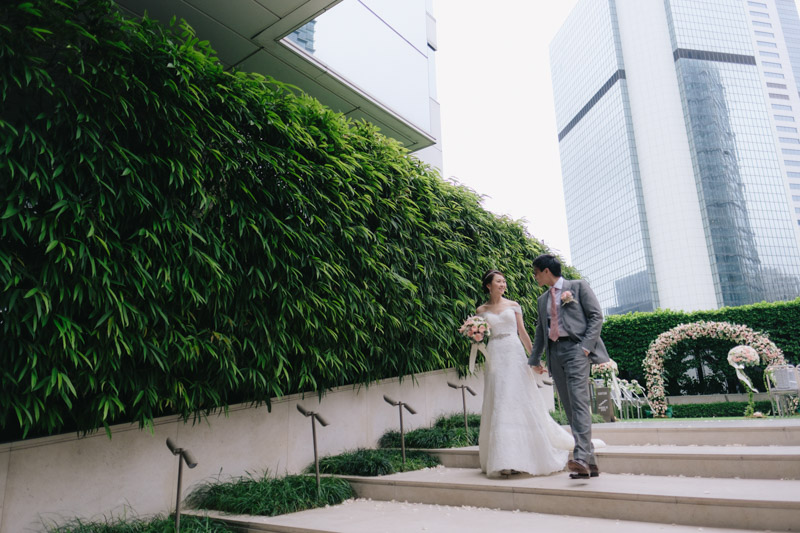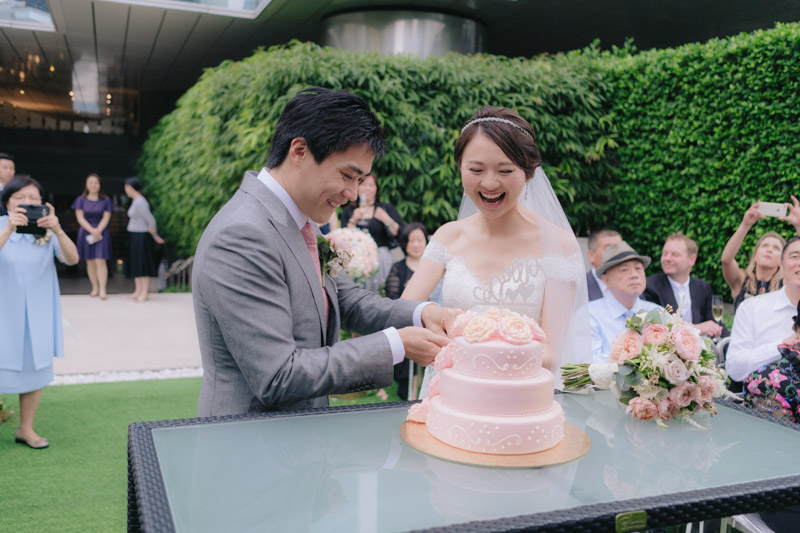 [From: An Intimate Blush-Themed Wedding at the Upper House / Photo: Steven C Photography]
19) If we are going to have paper poppers, spread petals, or blow bubbles during ceremony or march in, will you charge an extra cleaning fee?
20) Do you offer a dummy cake for the cake cutting ceremony?
21) Will you provide a bridal room? If yes, where is it and how big is it?
22) Will you offer us accommodation on the day before? Or any discounted rate for that?
Some hotel ceremony venues provide complimentary or discounted accommodations.
23) What is the cancellation and refund policy?
With all these questions at hand, you'll get a better grasp of the venue's inclusions, exclusions, other fees, and freebies. And hopefully, you can make a sound decision in no time. You're welcome!